And to do so without adding too much clutter-otherwise, you'll likely feel overwhelmed and claustrophobic. But don't let a small space or tricky composition stop you from creating a comfortable, stylish home you'll actually want to spend a lot of time in. The 28 studio apartment ideas and tips below will not only make it easier to live in one room but also more stylish. Find inspiration in these examples and get ready to turn your teeny tiny abode into a palace.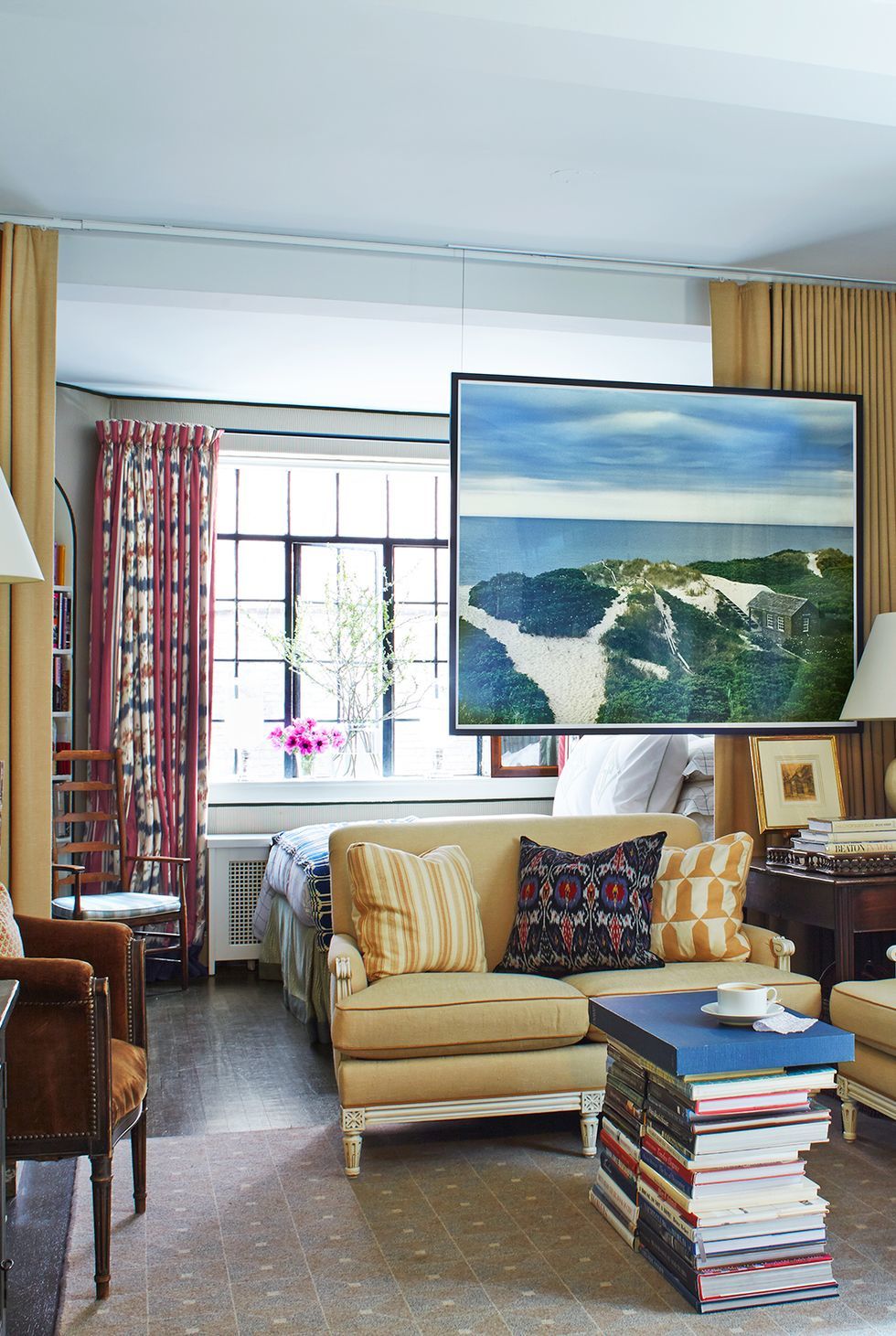 Hang "Floating" Art

Interior designer Max Sinsteden's made his sleep zone feel separate from the rest of the studio apartment by hanging a floor-to-ceiling curtain and then suspending a "floating" painting to distinguish it even more. "I hate seeing a bed from the front door, so I added a curtain to partition that space. When you close it, you honestly feel like you're in a Parisian hotel," he tells House Beautiful. A small space doesn't hamper him from hanging out with friends in the makeshift living room.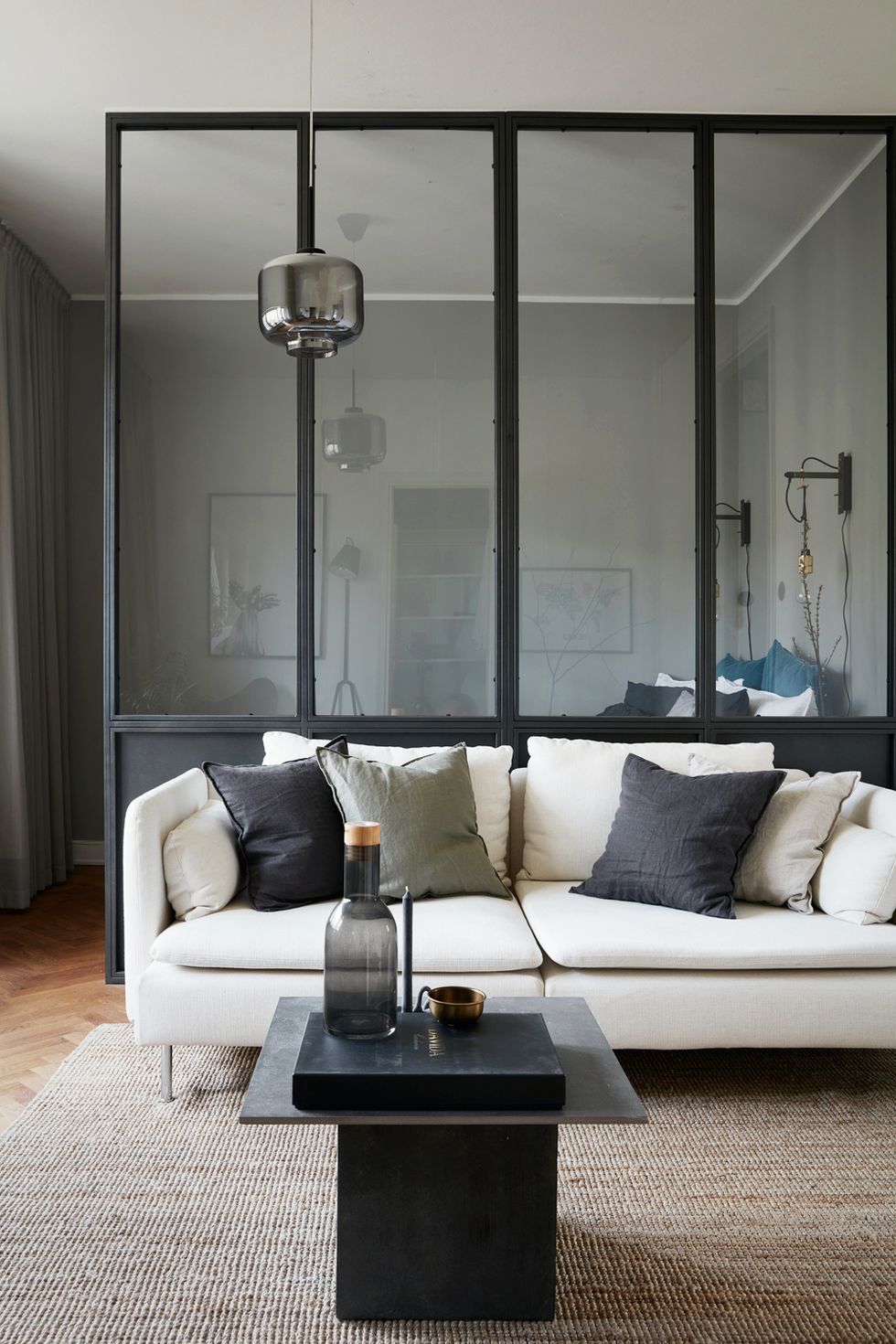 Install a Glass Partition

If only one part of the room is windowed (and privacy isn't an issue), try a glass-paneled screen-it adds just enough visual separation to a space while still allowing plenty of light to flow through.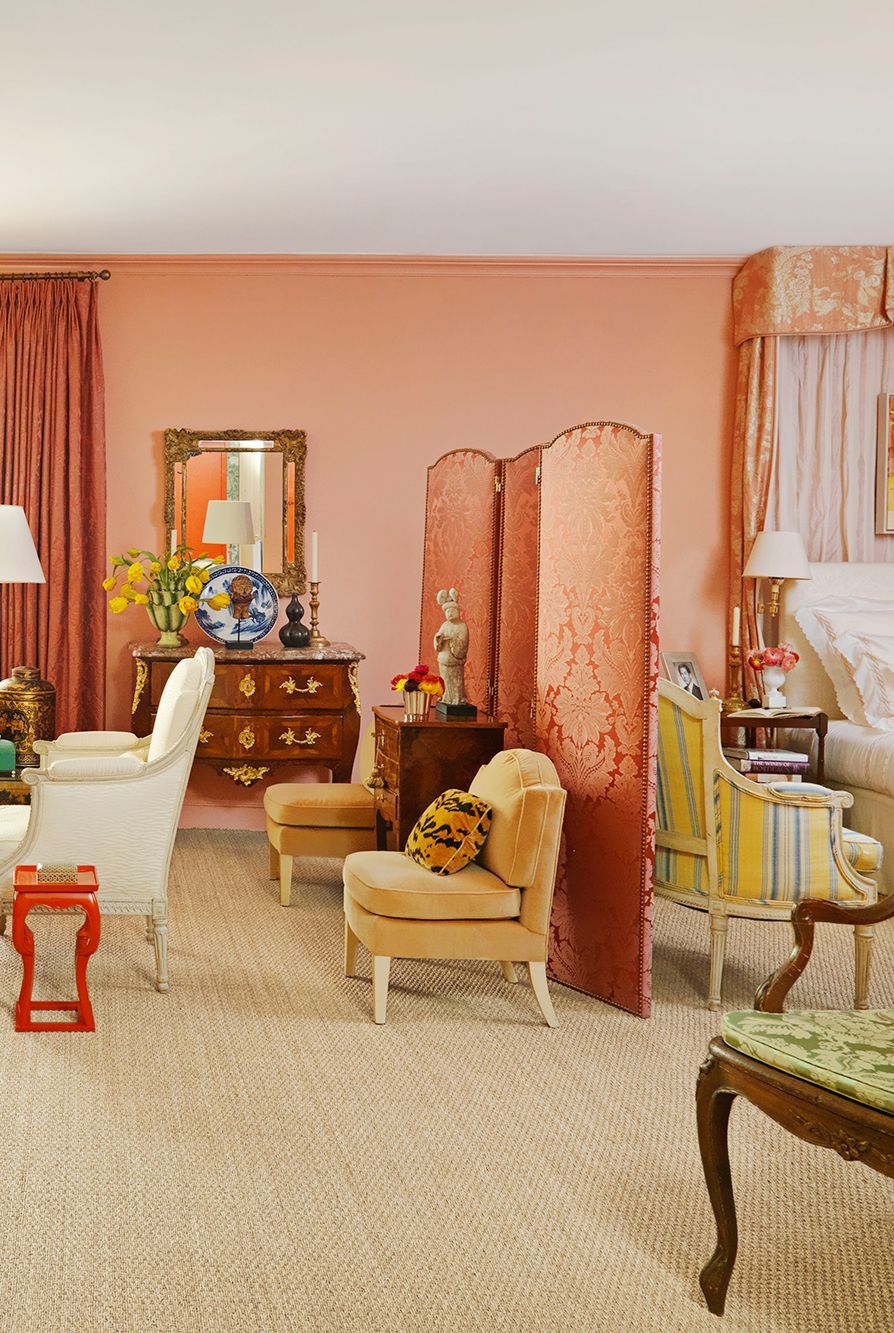 Use a Room Divider

When you want to break up an open loft or studio apartment but don't want to-or can't-install permanent dividers, just use a folding screen to create the illusion of privacy and separateness. Designer Maureen Footer also accentuates the vertical space in this apartment, drawing our attention up with a super tall bed cornice. "There's no room to be timid" in a small space, she reminds us.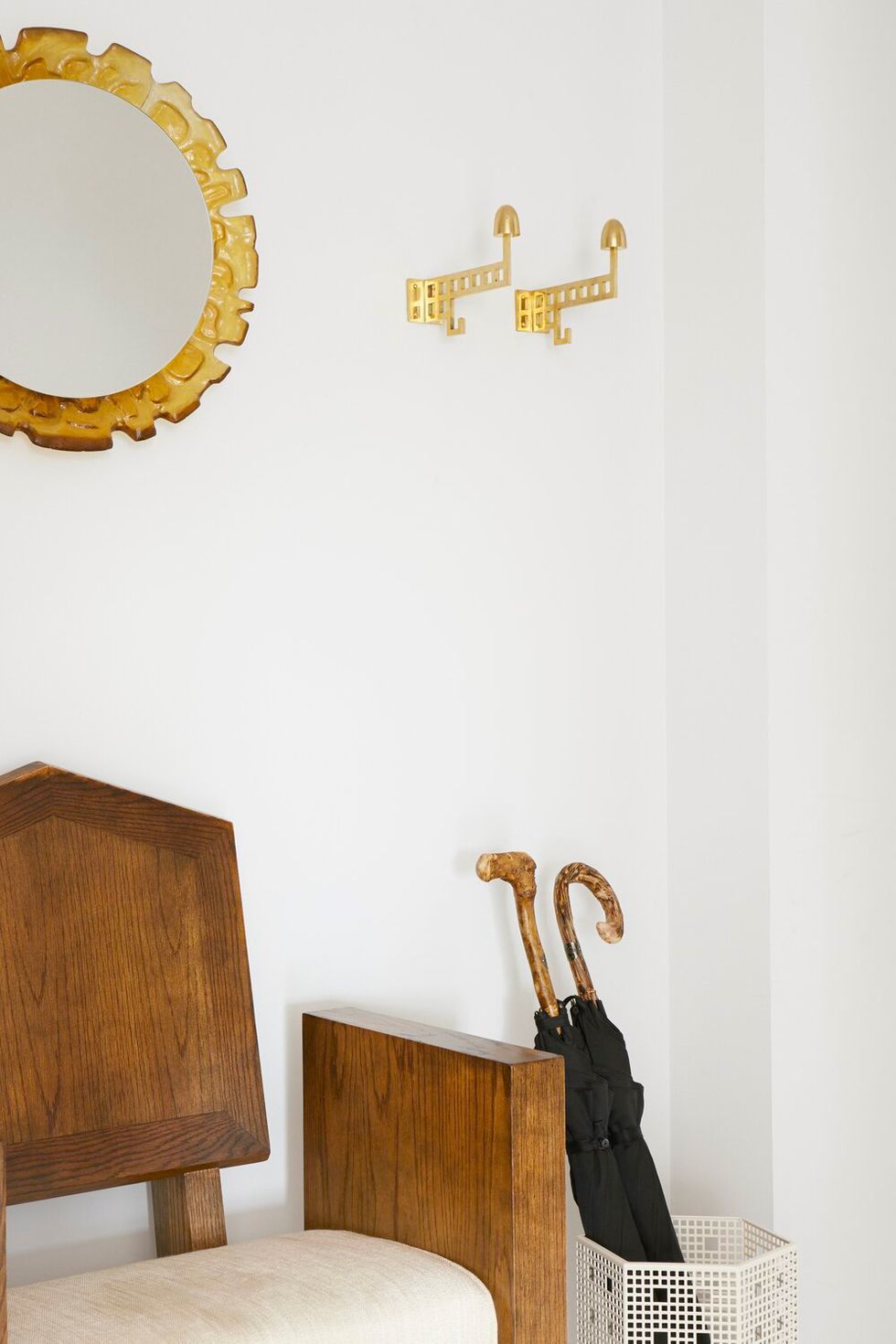 Make a Mini Mud Room

Even in a studio, there should be a section carved out to make a grand entrance. This foyer designed Tamsin Johnson proves that you just need a corner, not a designated foyer. All it takes is a chic mirror, accent chair, umbrella holder, and a couple of hooks. If you don't have room for any of that, a mirror and a pedestal with a small catch-all for keys and mail will do.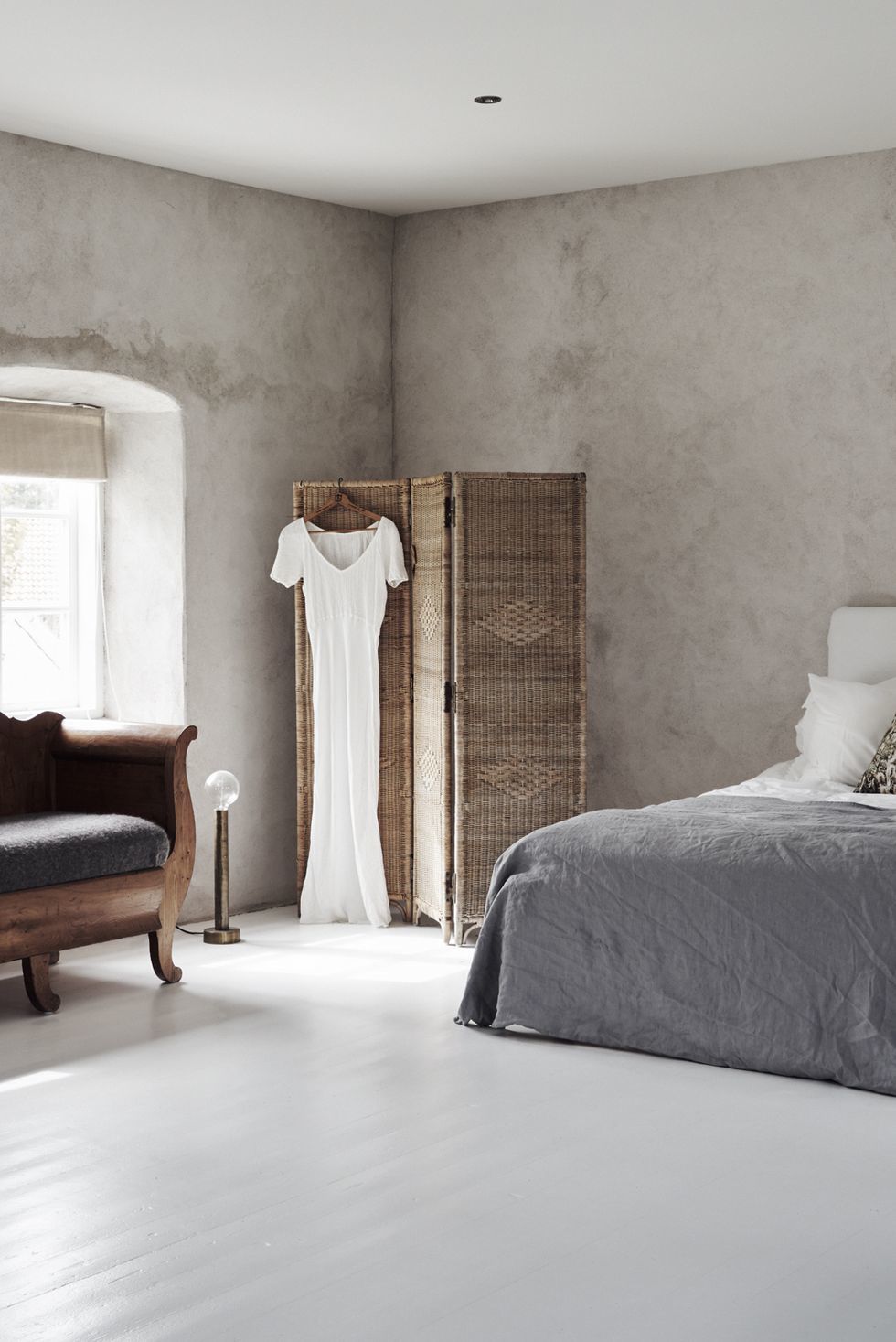 Be Resourceful

Use a partial room divider to have some privacy when changing, and opt for a slim sofa for extra seating when guests come over.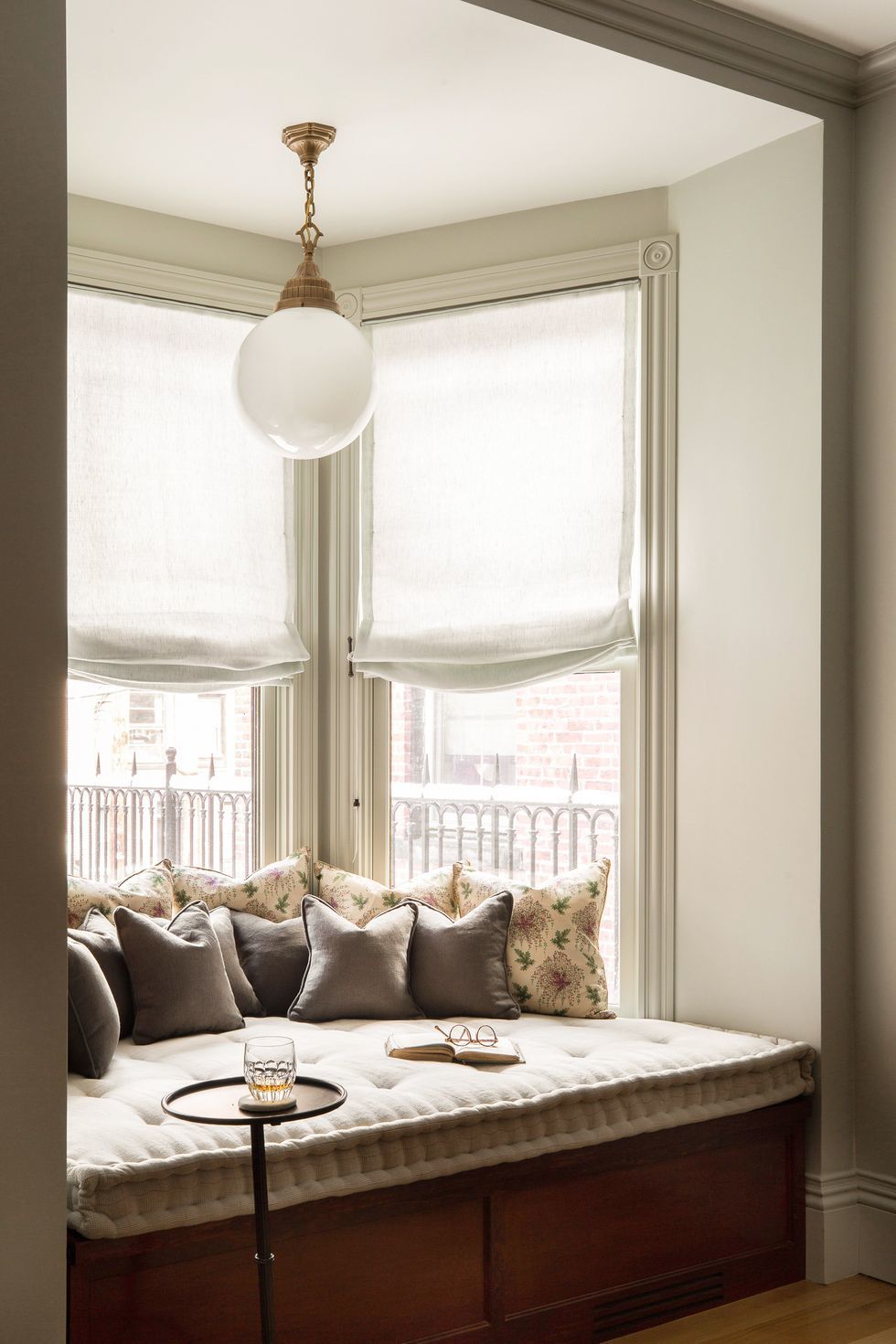 Take Advantage of Architectural Quirks

Every single inch counts, so be sure to take full advantage of architectural quirks. That radiator by your window? Invest in a pretty radiator cover and customize a cushion so you can use it as a window nook to read and relax in. (And you'll be able to forgo the bulky couch that'll take up half the studio!) Pile on the pillows and add a pendant light for tasks, like Jae Joo did here.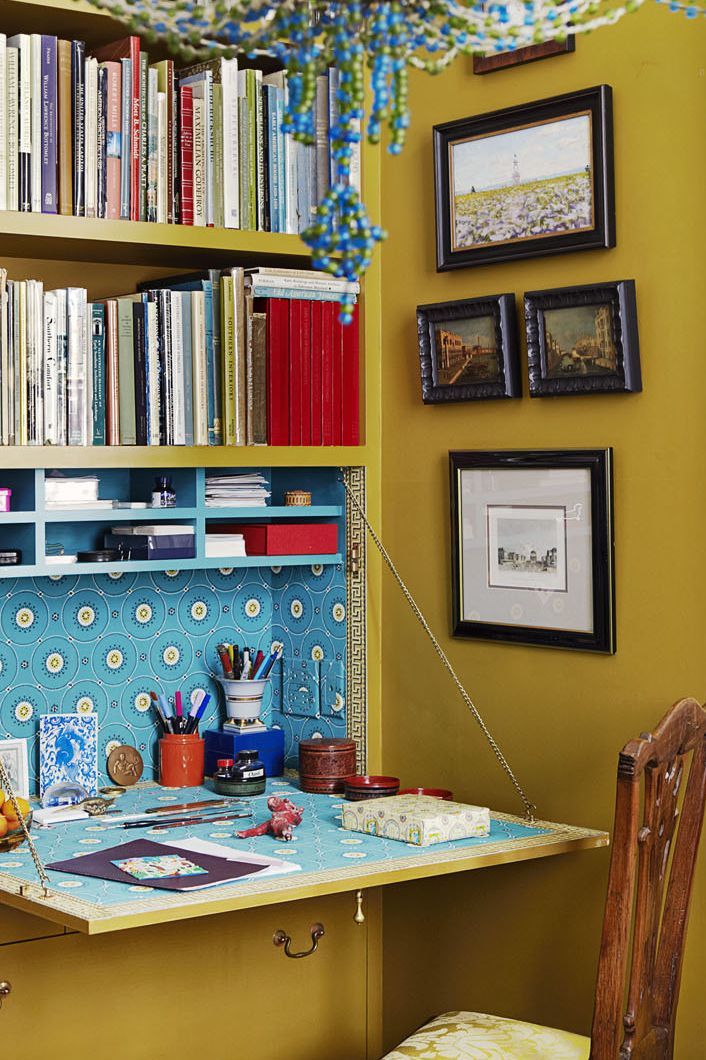 Customize a Work Space

A custom fold-out desk is the perfect solution as far as tiny work-from-home spaces go. Just close it up and tuck it away when you need to convert your home office back into the living room, dining room, or bedroom. This one designed by Brockschmidt & Coleman proves that any corner can look and feel elevated, no matter the size.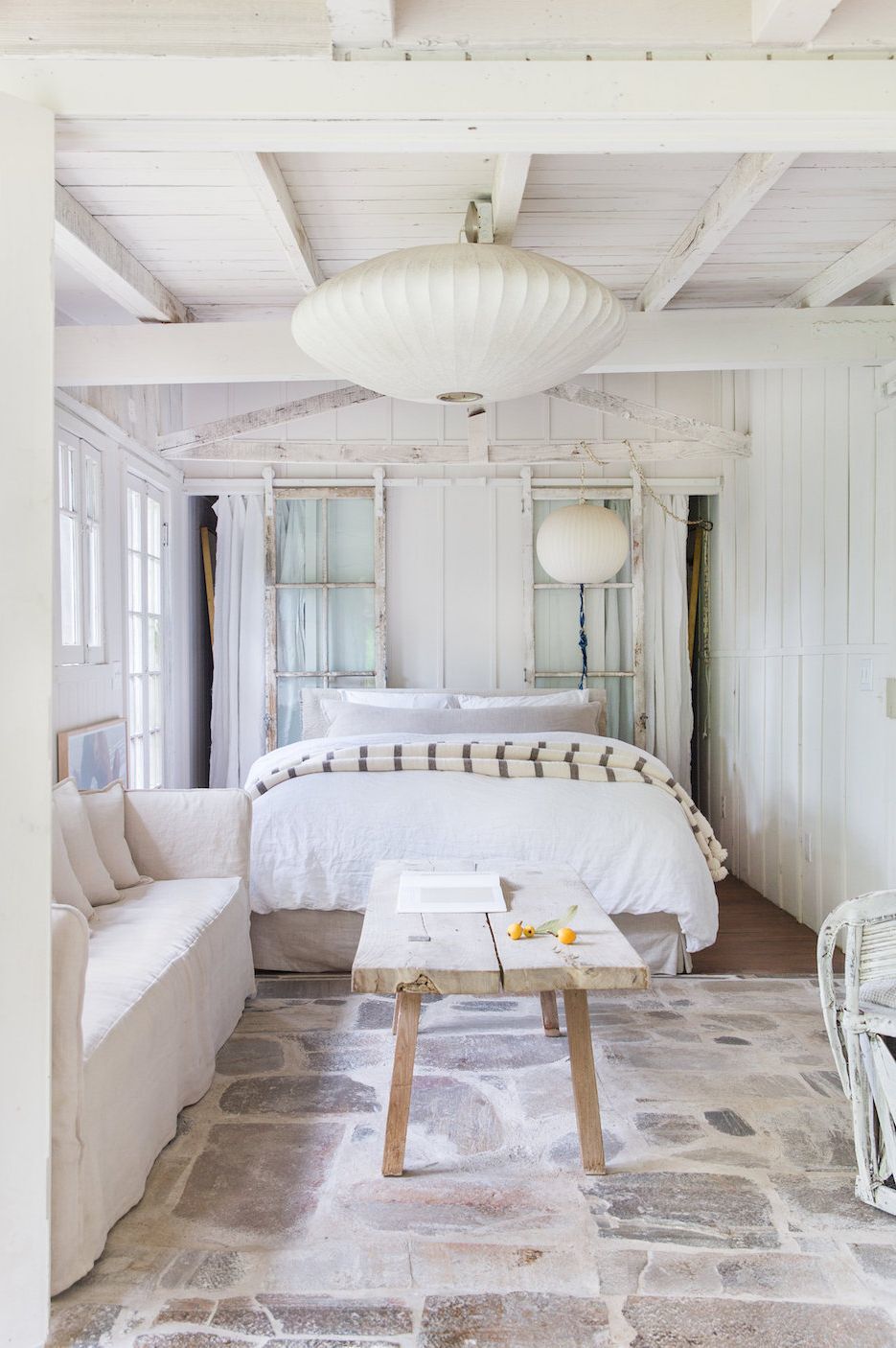 Use One Paint Color

So you need to transform a big white box into something suitable to live in? Here's your blueprint, brought to you by Leanne Ford Interiors. Different flooring in the sitting reinforces the idea that the space has "rooms" too. If you don't want to redo your floors, just add an area rug.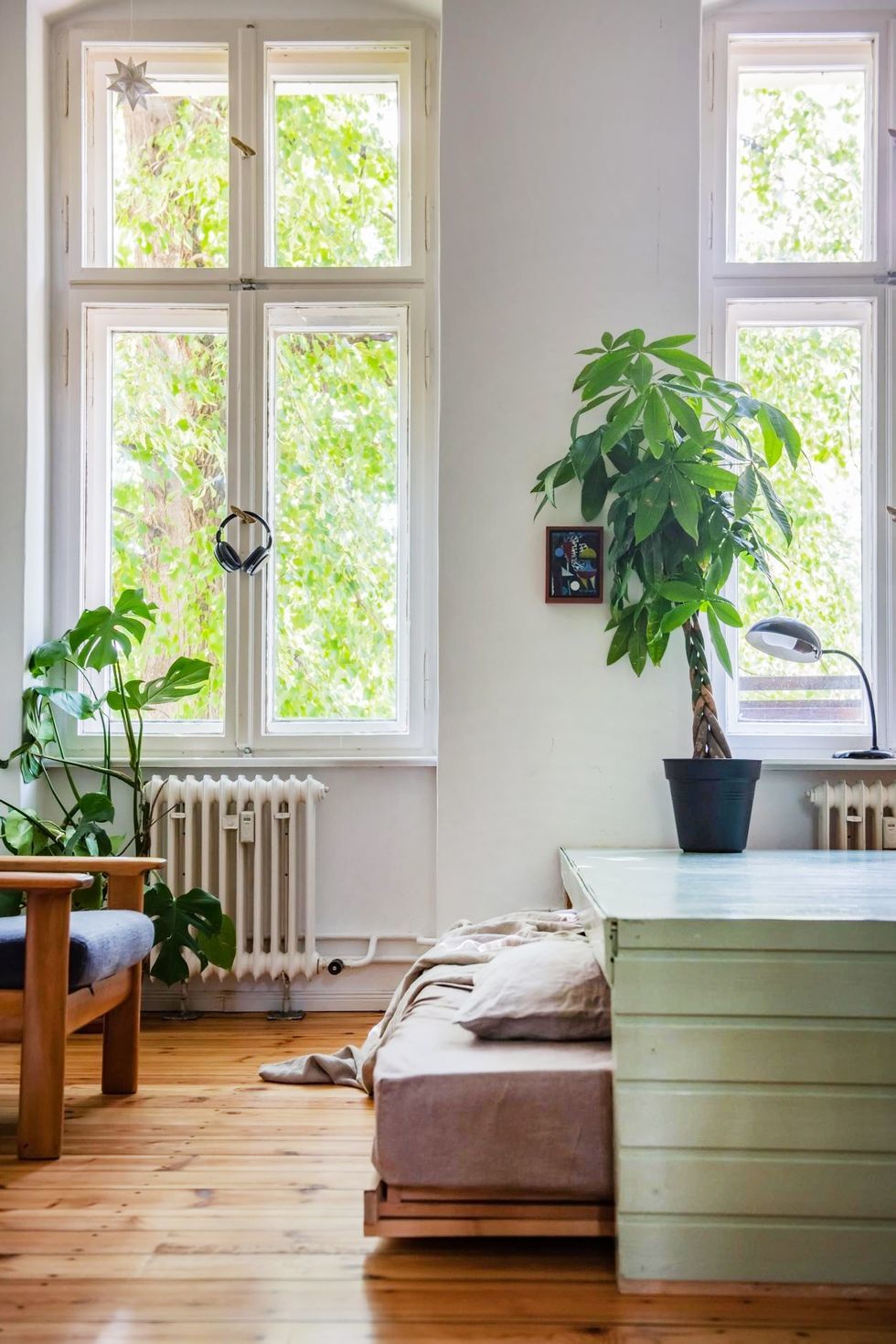 Hide Your Bed

If your studio apartment is too tiny to fit both a little sitting area and a bed, consider a DIY trundle bed or a solid platform with a retractable bed under it. In this space, the wooden platform makes room for a sofa so there's somewhere to sit instead of the bed (this way, it doesn't have to feel like a bedroom if you want to have guests over). It's kind of like a Murphy bed but easier to create yourself.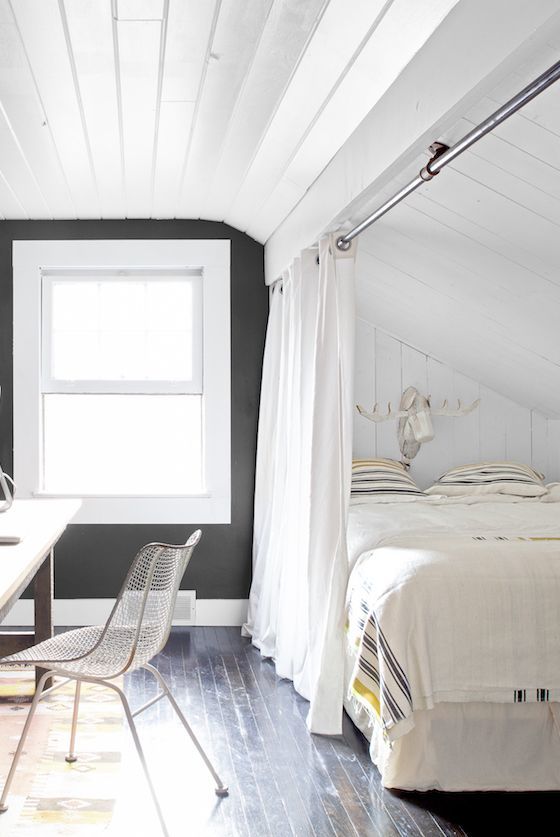 Choose Curtains Over Doors

Installing a sliding door would take up precious space, so in its place, hang a curtain to create privacy around the bed. A more diaphanous fabric means light can still stream through and doesn't weigh down the room, like in this attic by Leanne Ford.