Seven years after buying a century-old home in Melbourne's Inner West suburbs, the owners-a couple returning to the area after retiring from their careers in Sydney-had one last job to finish before moving into the weatherboard cottage full-time. They approached Roam Architects to add the finishing touch: a generous extension with a light-filled living space.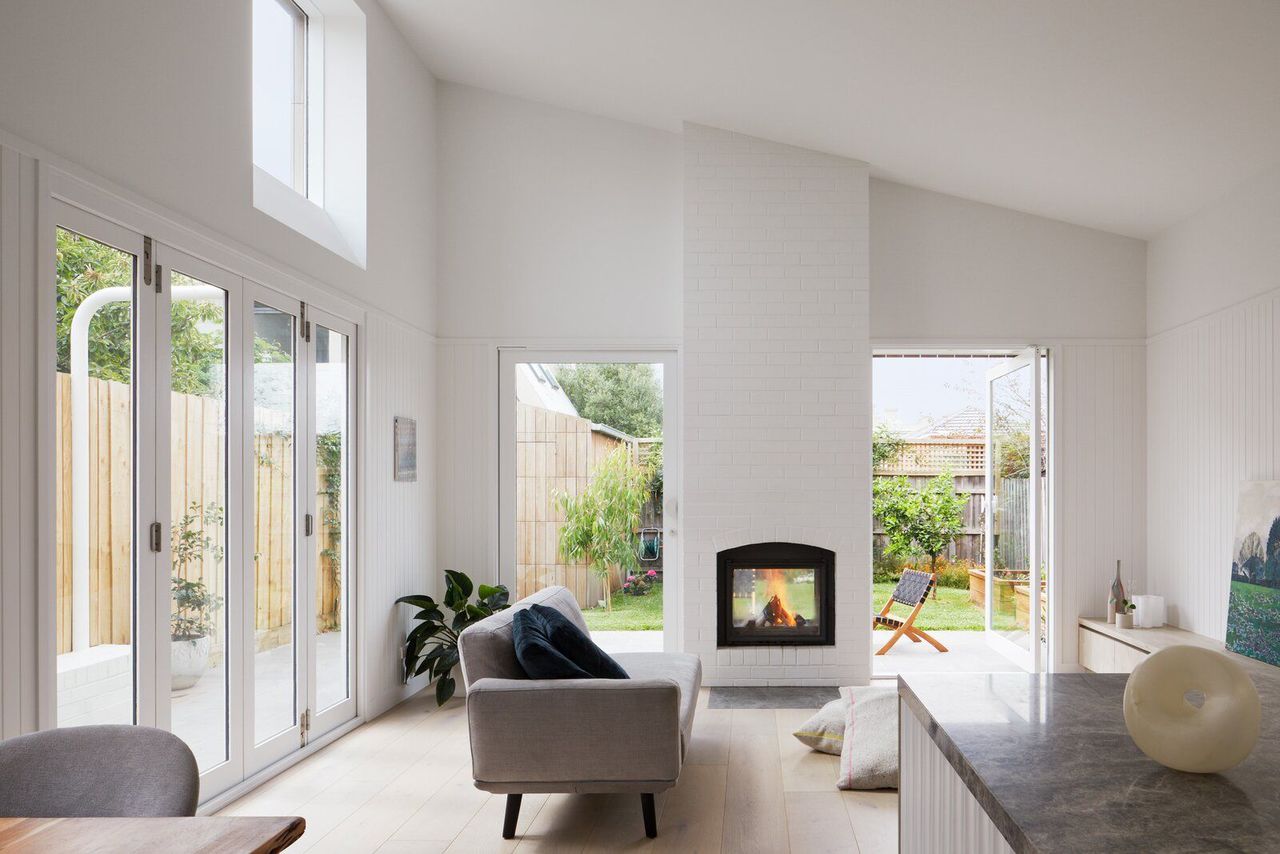 The couple wanted the new extension to seamlessly flow into the sunny backyard garden where they planned to spend most of their time. Melbourne's fickle weather gave the architects the added challenge of optimizing the outdoor space for year-round use. "Beyond that, the clients wanted to retain the home's two existing bedrooms and create a separate library area to accommodate their extensive book collection," says Roam.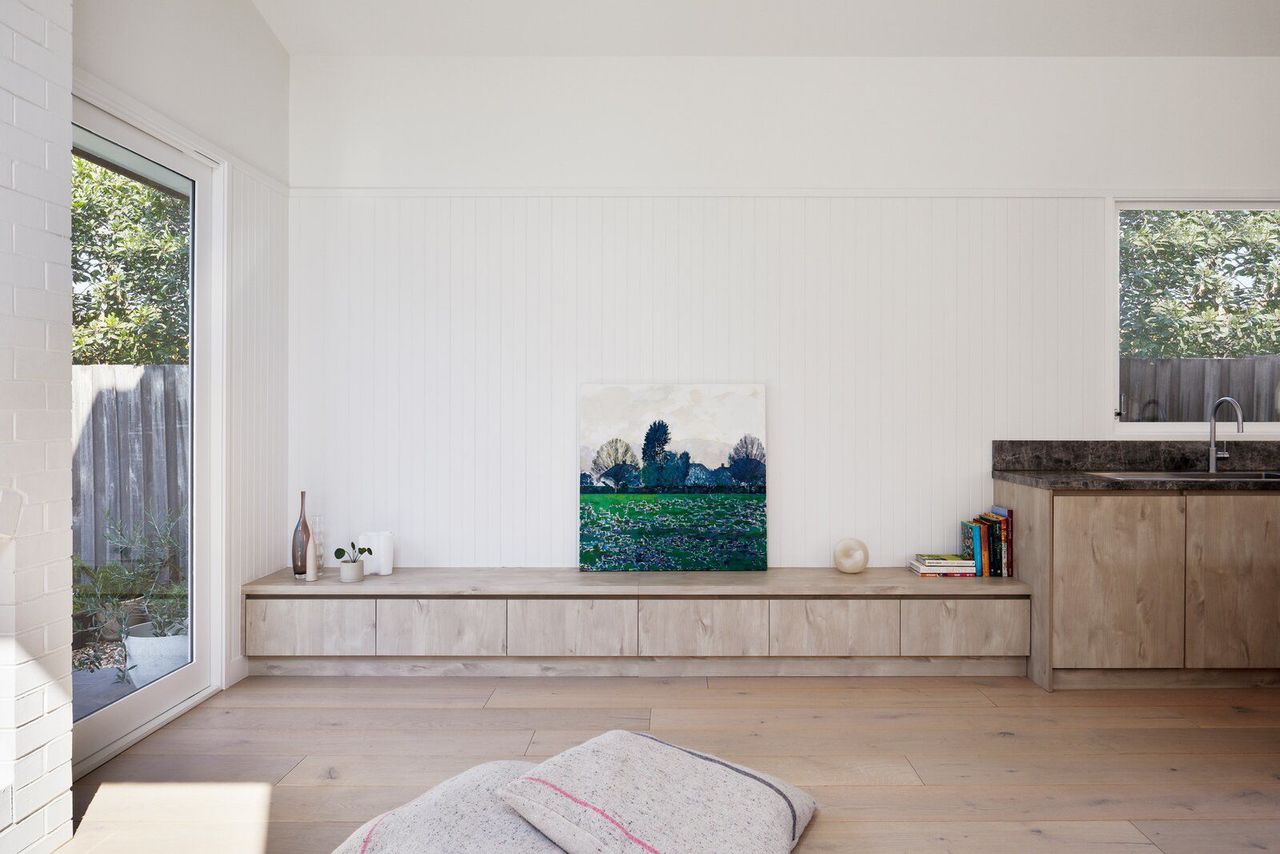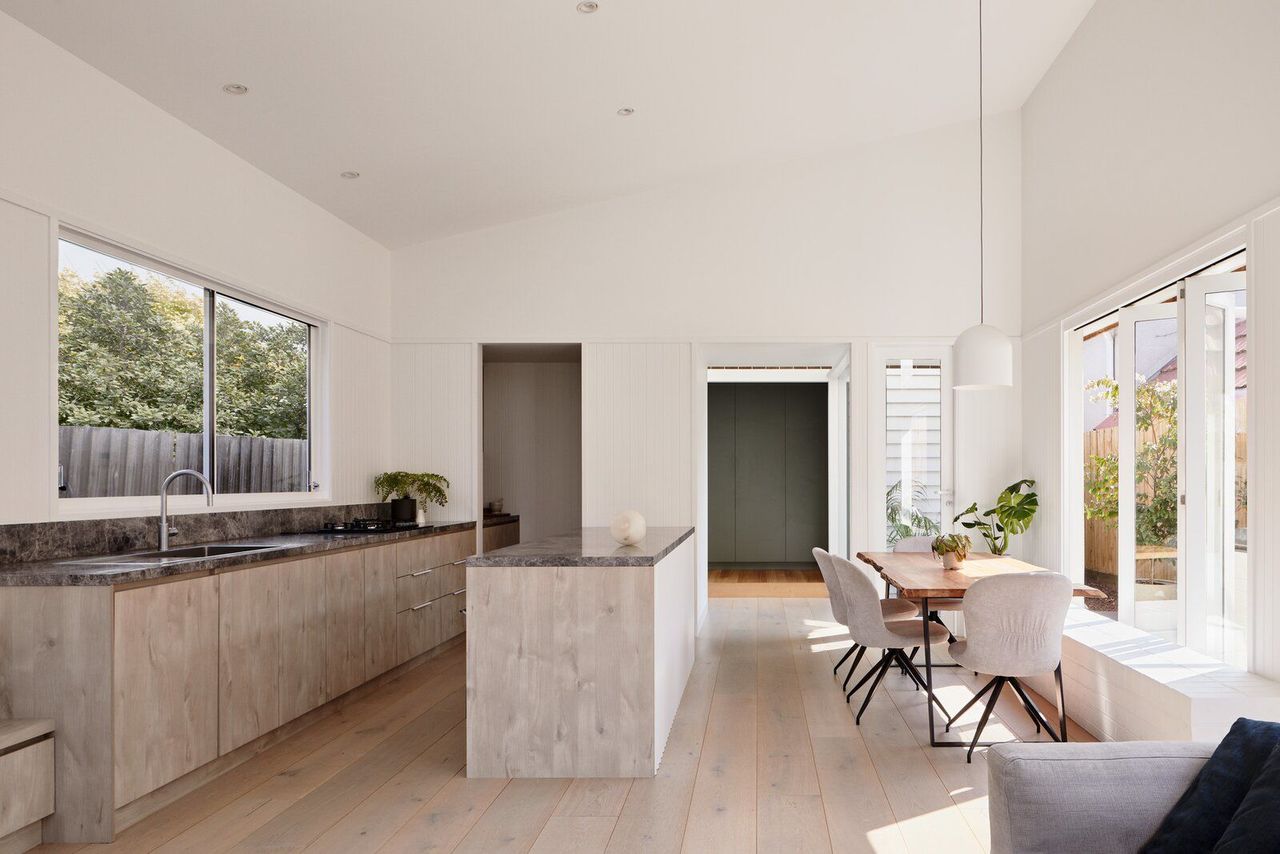 With its open plan, the extension is the new heart of the home where the couple cook, unwind, and host guests. Sunlight pours through large windows throughout the day, playing off textures and creating a garden-like experience inside the home. To calming effect, a neutral interior palette combines pale timber floors, white brick accents, gray marble counters, and shiplap walls. At the rear of the extension, glass bifold doors also bring in sunlight, and open into the backyard.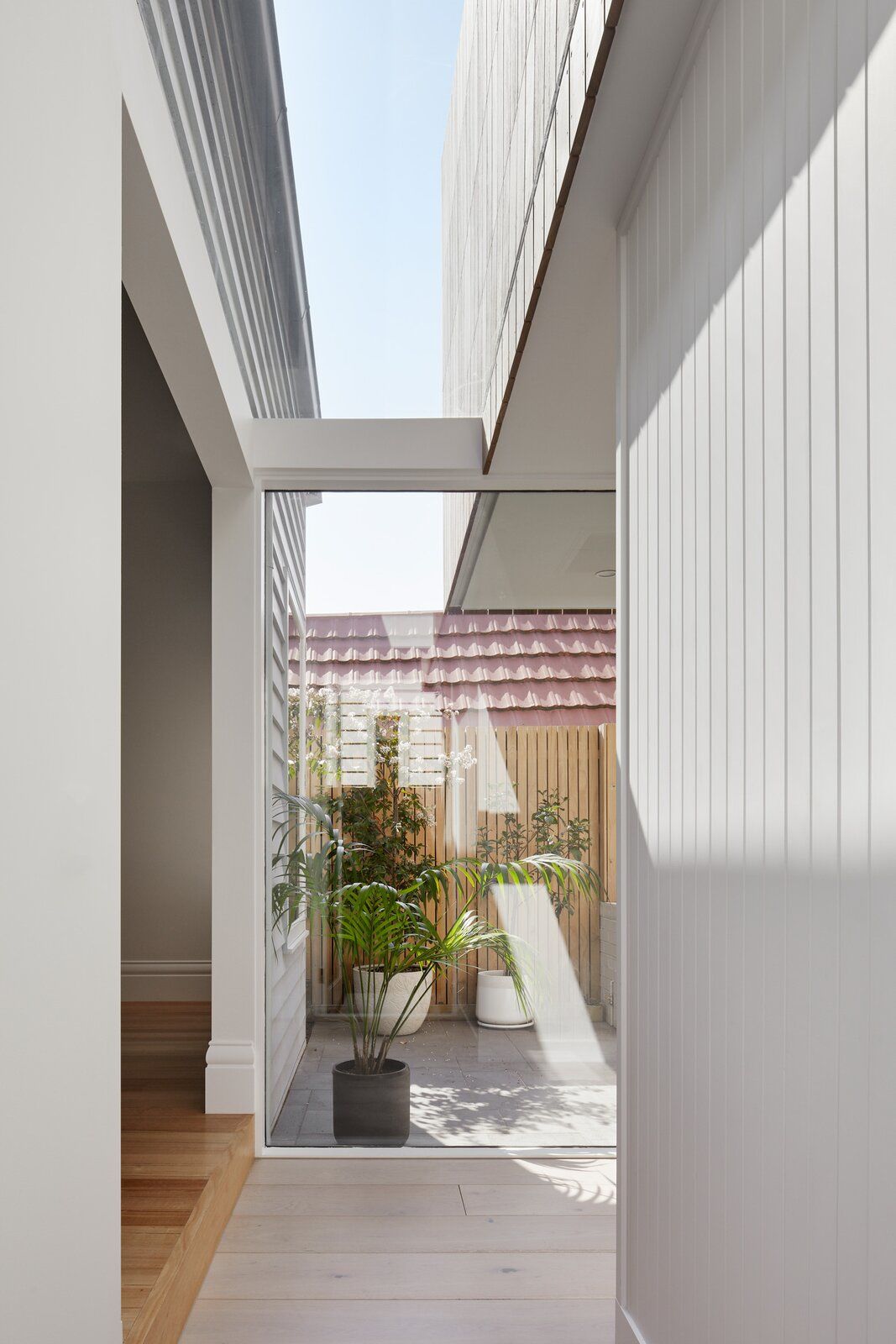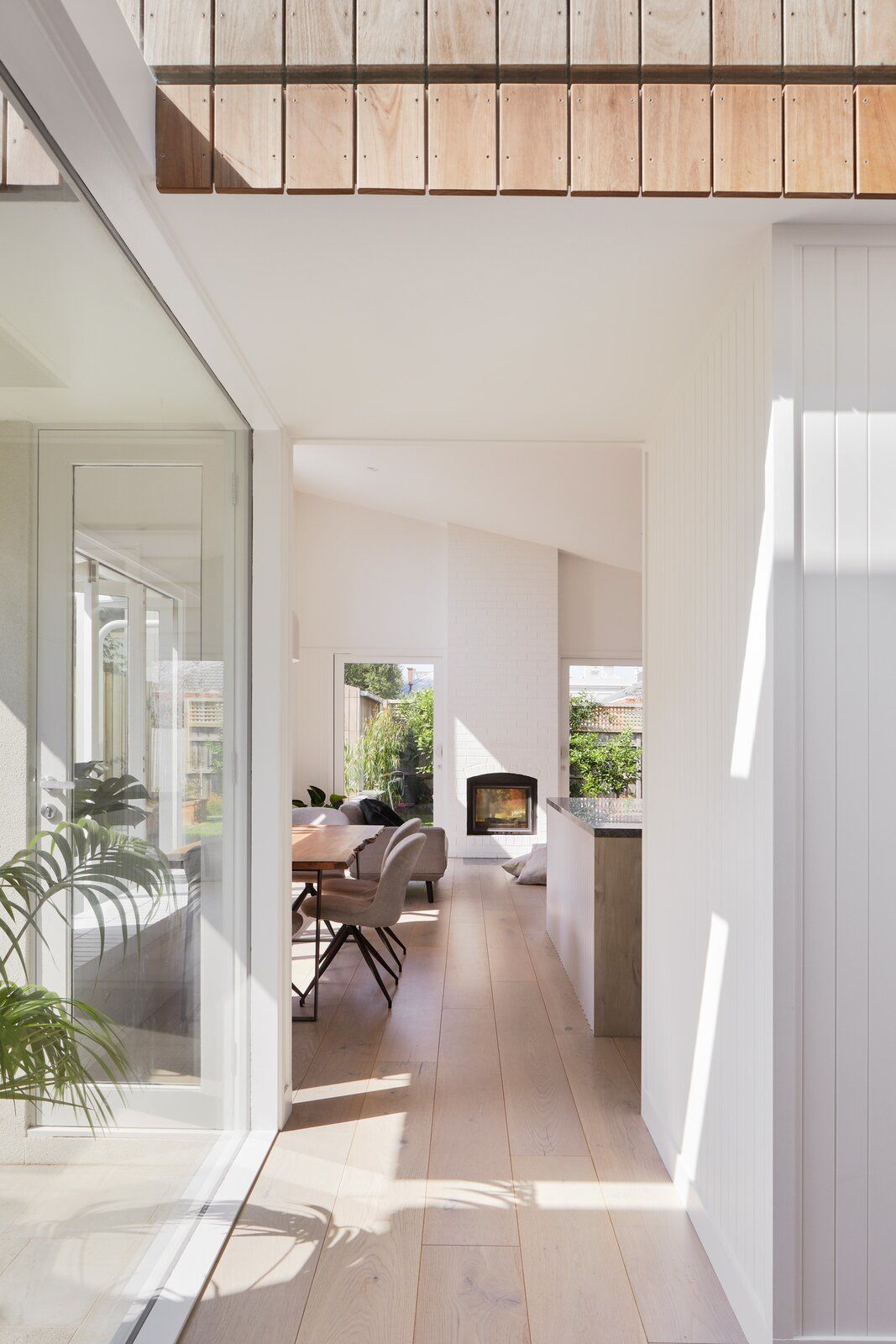 A hallway with floor-to-ceiling windows and a glass ceiling connects the modern addition to the original home. This programmatic "link" offers a moment to admire the extension's exterior, which is crowned with a "top hat" composed of short timber planks arranged like tiles.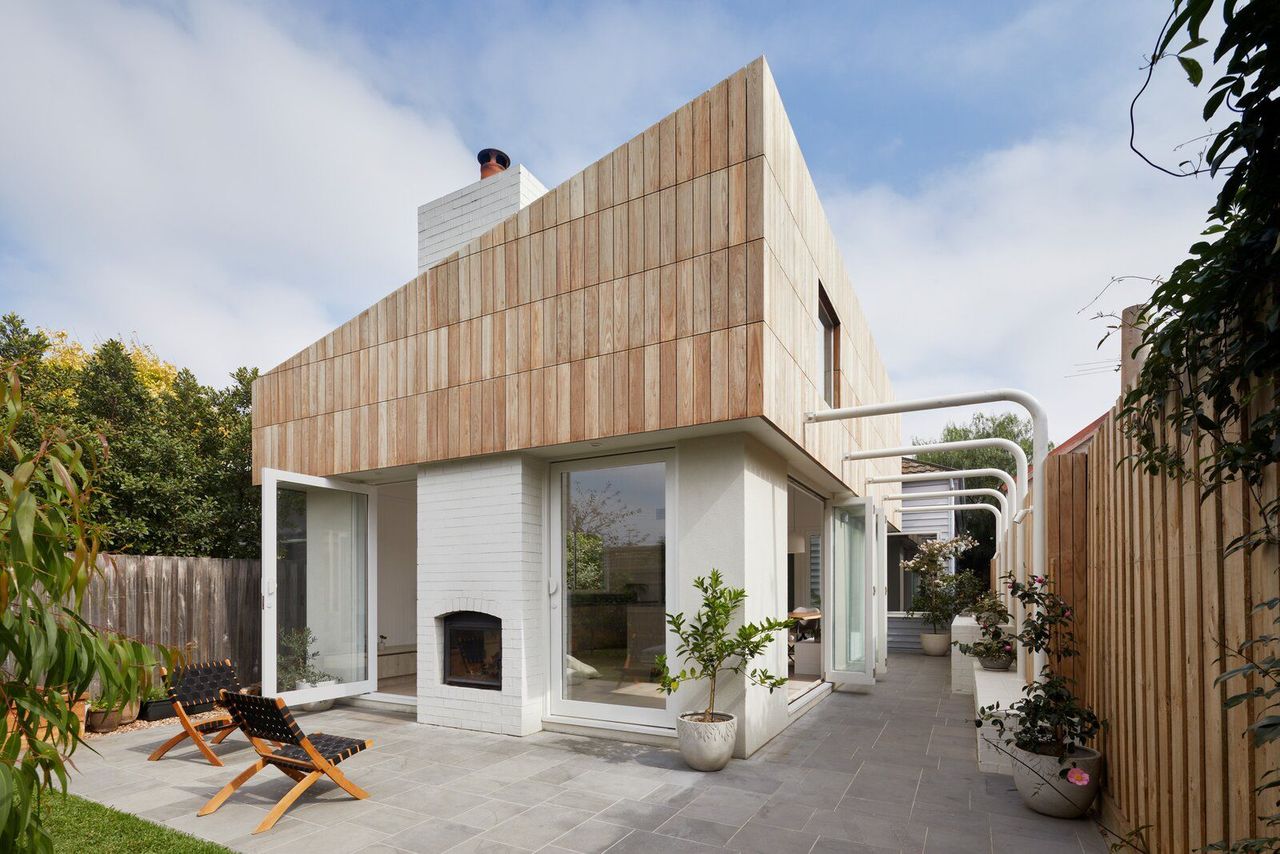 In the backyard, a new terrace in bluestone is a contemporary interpretation of the bluestone cobbled streets commonly found throughout the area. White steel poles form a trellis above the outdoor grill, defining a space for a side yard where vines can grow over and provide shade.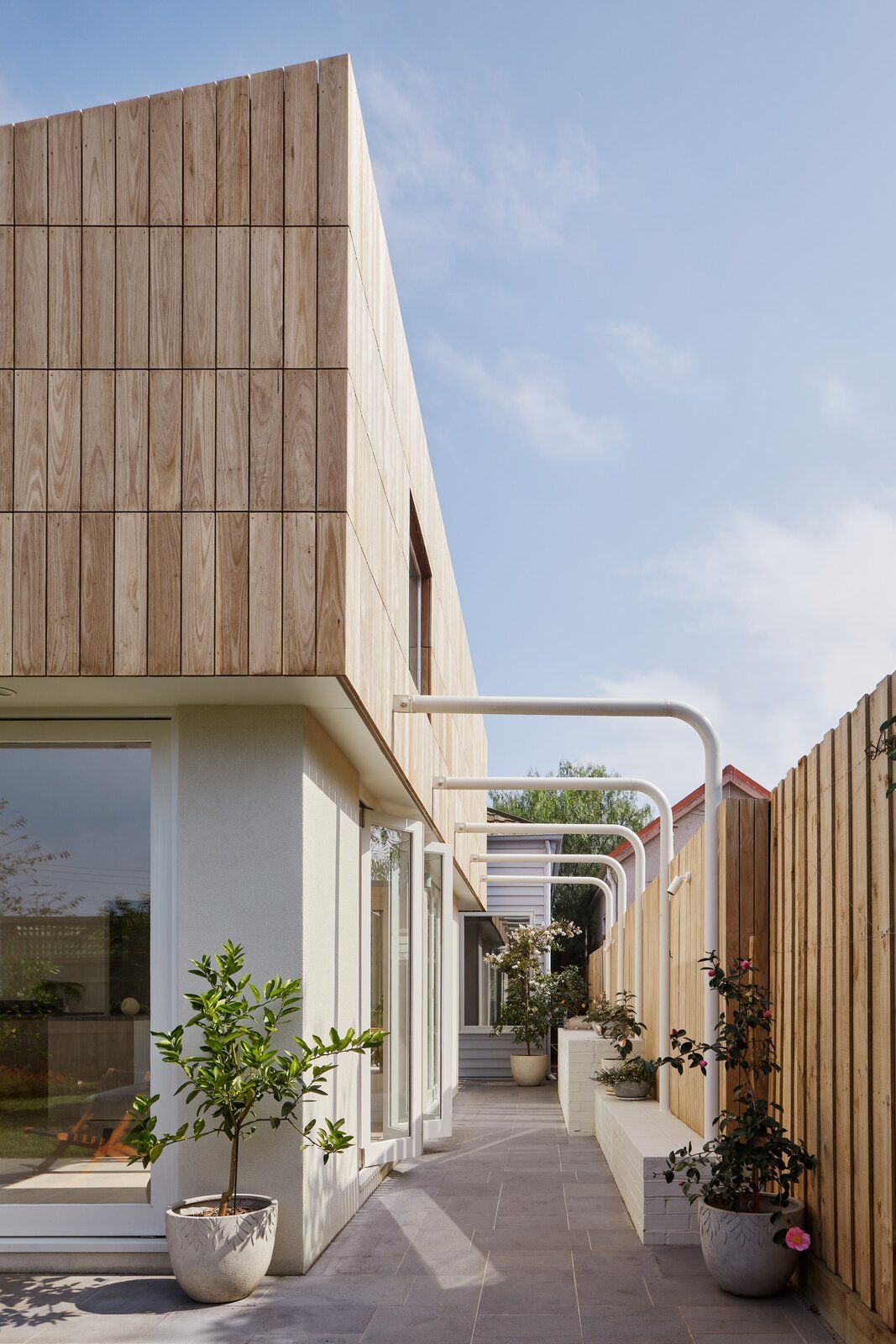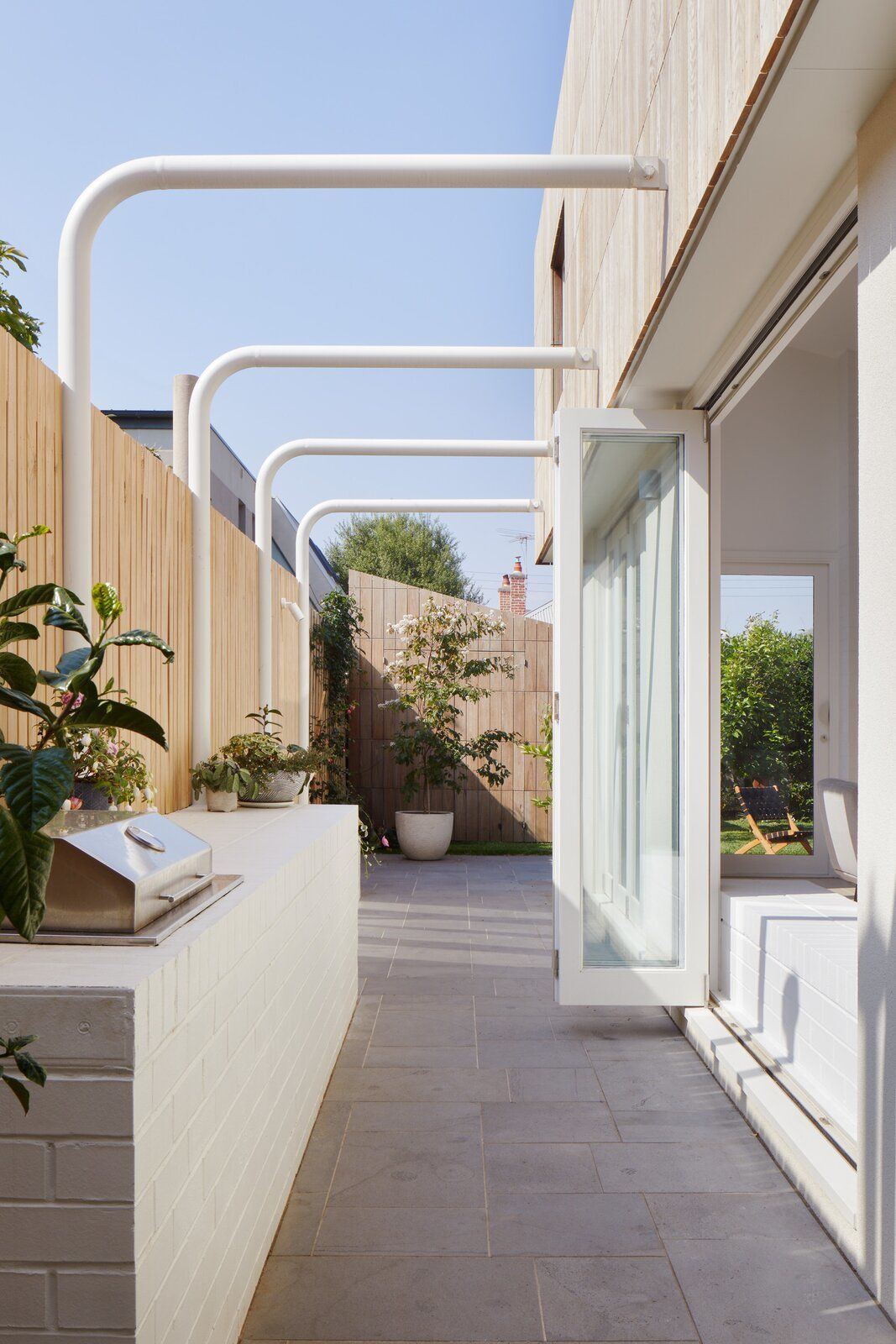 A fireplace between the bifold doors faces inside and out, allowing the couple to enjoy chilly evenings on the terrace or inside their new living space. The architects added a terra-cotta chimney pot as a "cheeky nod to the surrounding cottages in the historic area," they say.