If you're itching to immerse yourself in nature but would prefer to bypass the tent or trailer option, the newly completed Illusion Villa (also known as SynVillan) may be of interest. Crafted by Stockholm–based design firm Sandellsandberg, the elevated hotel is located in Blekinge County, Sweden, in Eriksberg Wildlife Park-one of Northern Europe's largest nature reserves.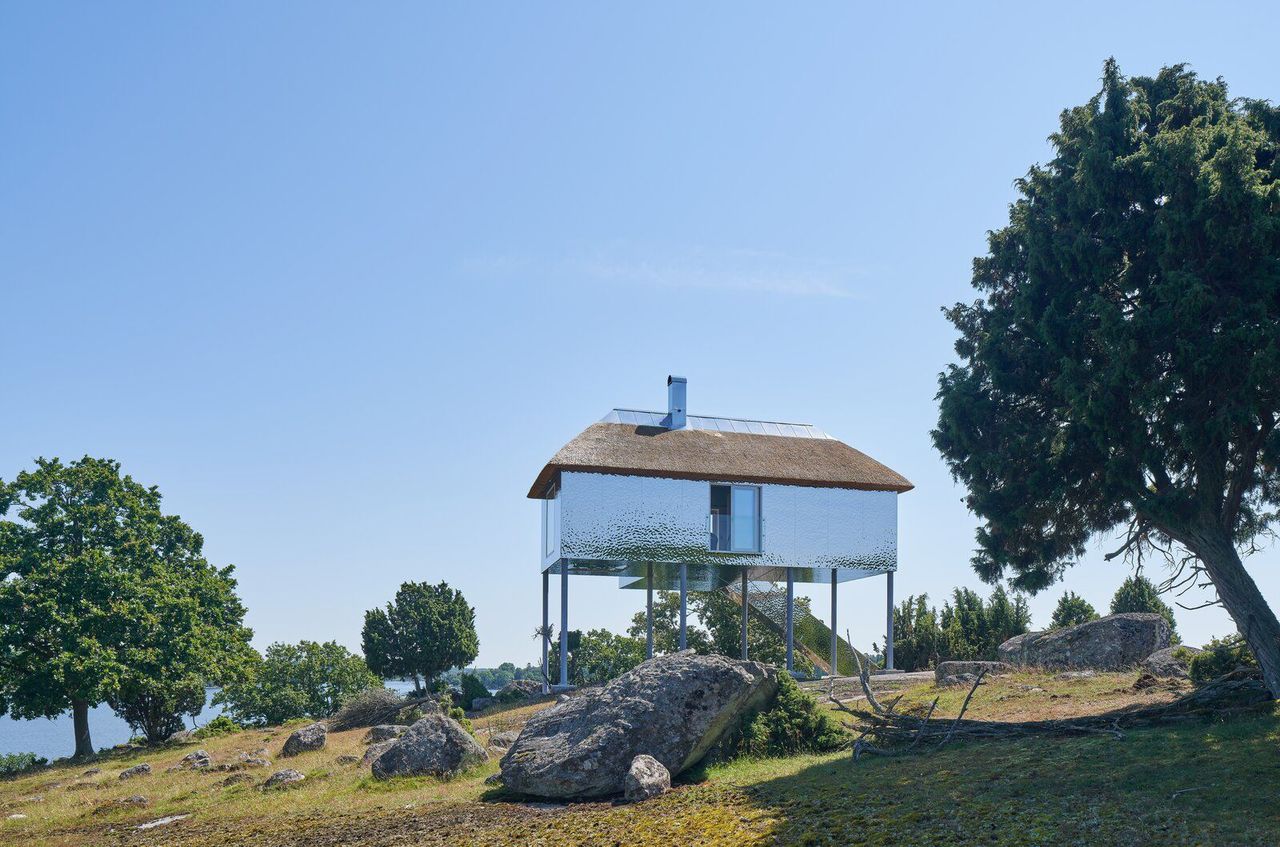 Completed in 2020, the Illusion Villa is perched in the Eriksberg Wildlife Park. It offers visitors the opportunity to go off grid and reconnect with nature.

Capped with a straw roof, the 530-square-foot structure draws inspiration from the region's traditional residential architecture. "The design merges the past and the future, with its thatched roof-which was commonly used in Blekinge-and its modern, polished stainless-steel facade," says Thomas Sandell, architect and cofounder of the firm. By cloaking the building in reflective siding, the team aimed to create the illusion of a building dissolving into nature.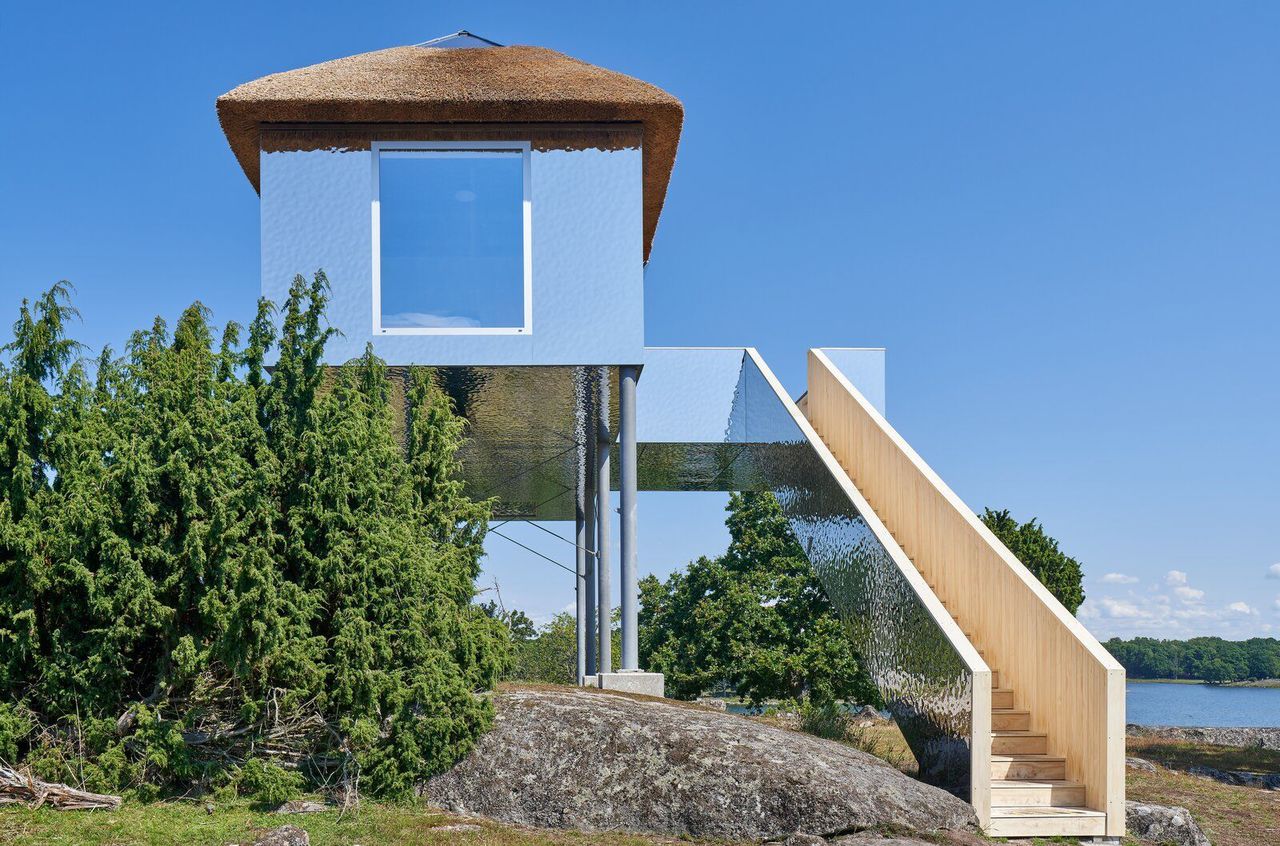 The mirrored villa rests on 43-foot-high pillars and is accessed via a long wooden staircase.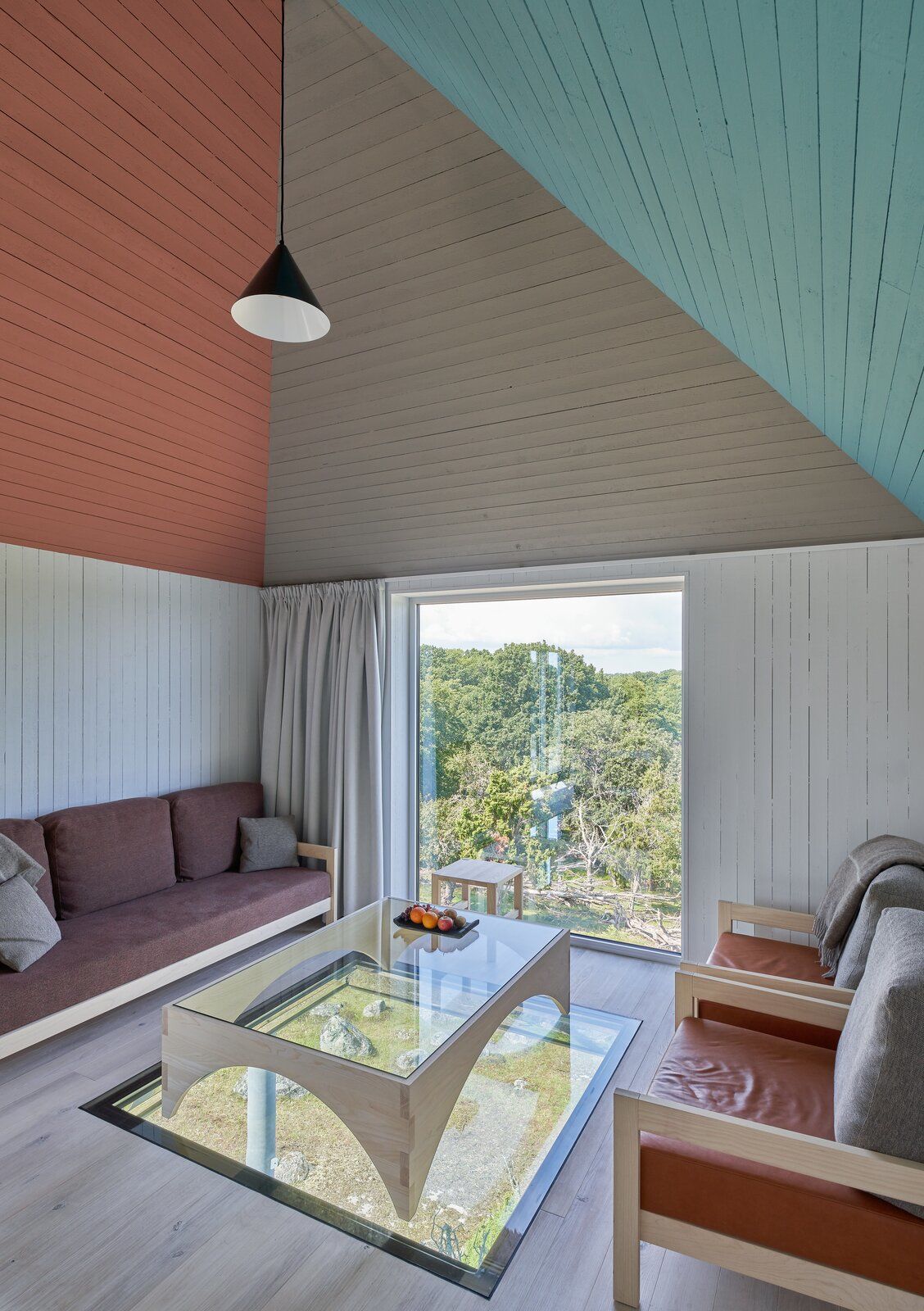 A glazed floor panel in the living room allows visitors to observe free-roaming animals—including European bison, red deer, fallow deer, mouflon, and boar.

To enhance visitors' connection with nature, the team designed the cabin to hover above a place where animals often come to graze. "We wanted to make it possible for guests to come really close to the wild game without disturbing them. With the glass floor, you can watch animals eat while you comfortably sit on the sofa, sipping a glass of wine," Sandell adds.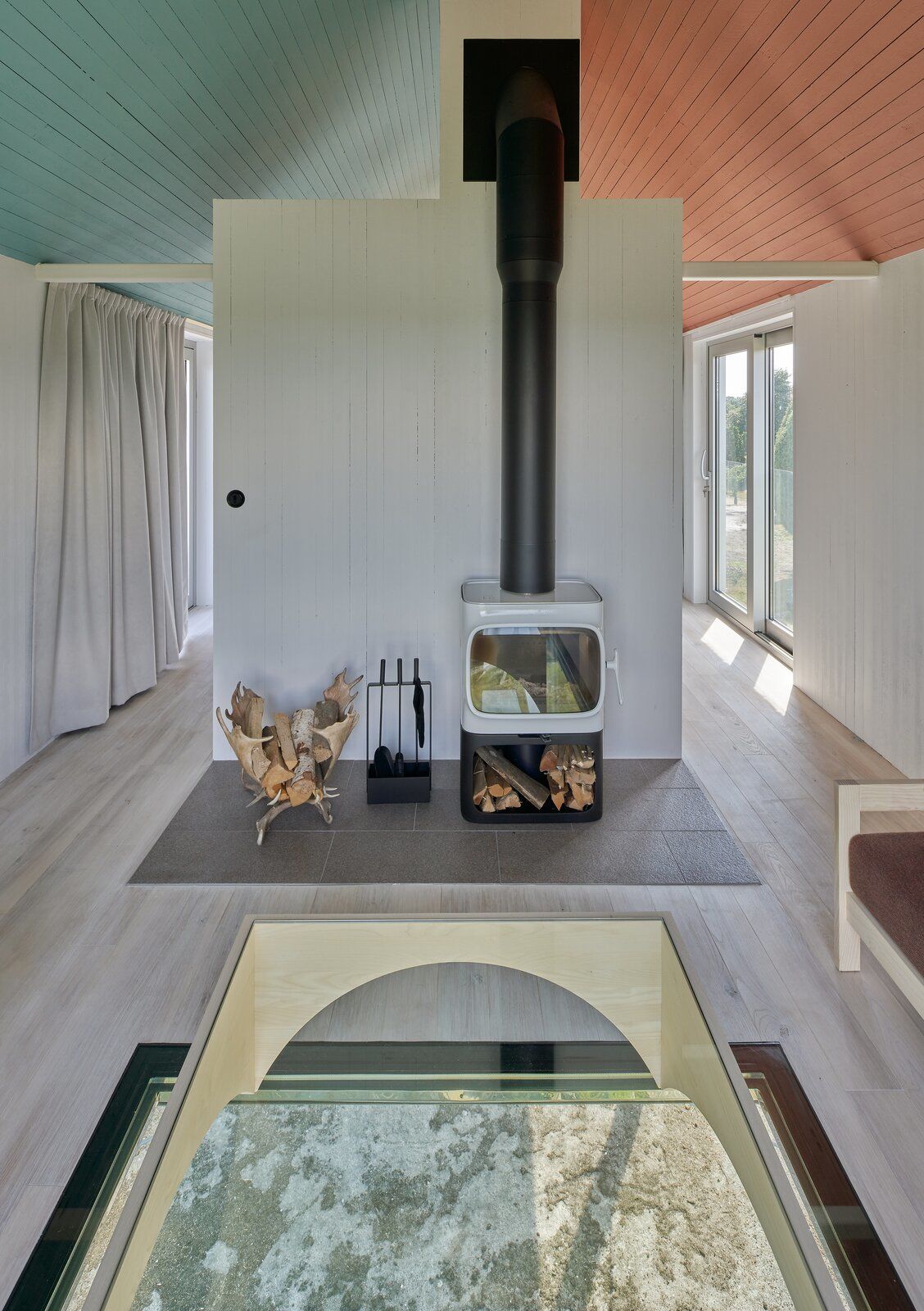 A small wood-burning stove enhances the cabin's cozy atmosphere, while the rainbow-colored ceiling helps create a whimsical setting in the middle of nature.

In addition to the glazed flooring, the two-room unit features a sleeping area, kitchenette, and furnished terrace. A vibrant, multicolored ceiling adds playful pizzazz to the otherwise neutral interior palette.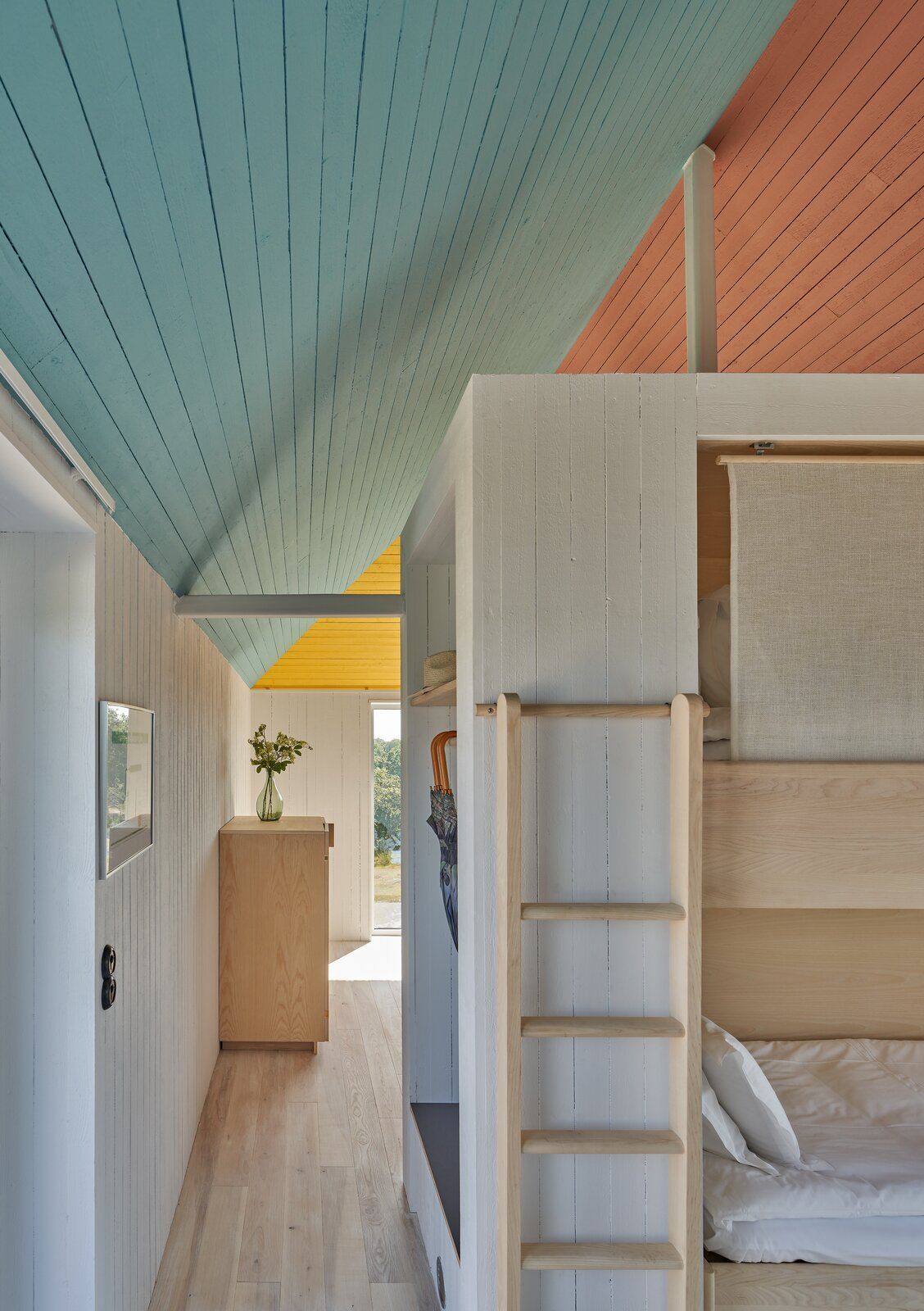 The cabin can comfortably accommodate four adults. A set of bunk beds are positioned on one side of a wall that separates the living room and sleeping quarters.

"The building is extremely sturdy in its construction-an absolute necessity, as the winds at times can be very strong," Sandell explains. "Also, as many animals scratch their backs on trees, the pillars must, of course, be able to withstand a bison with an itch."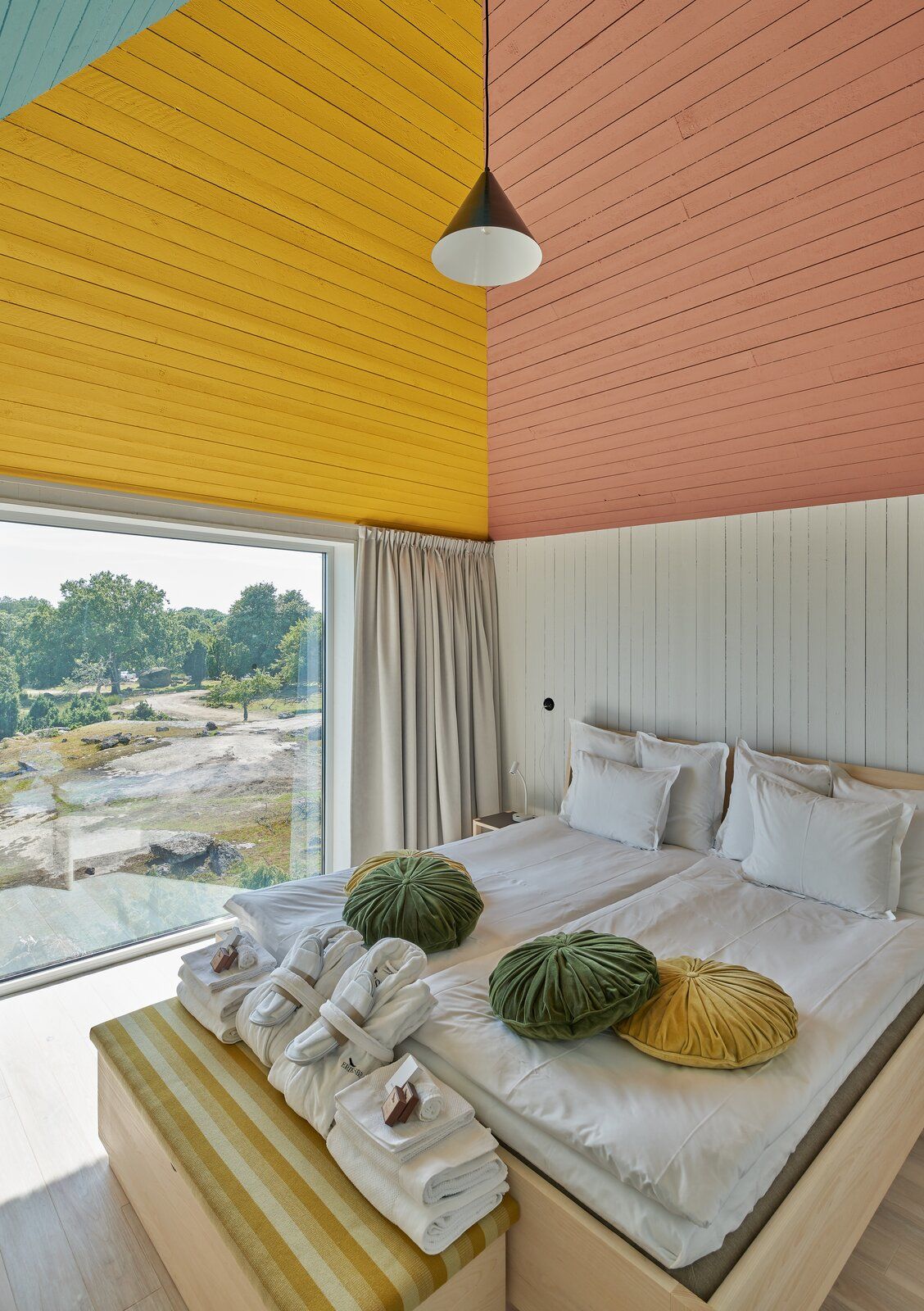 A large picture window near the bed captures mesmerizing views of the surrounding reserve.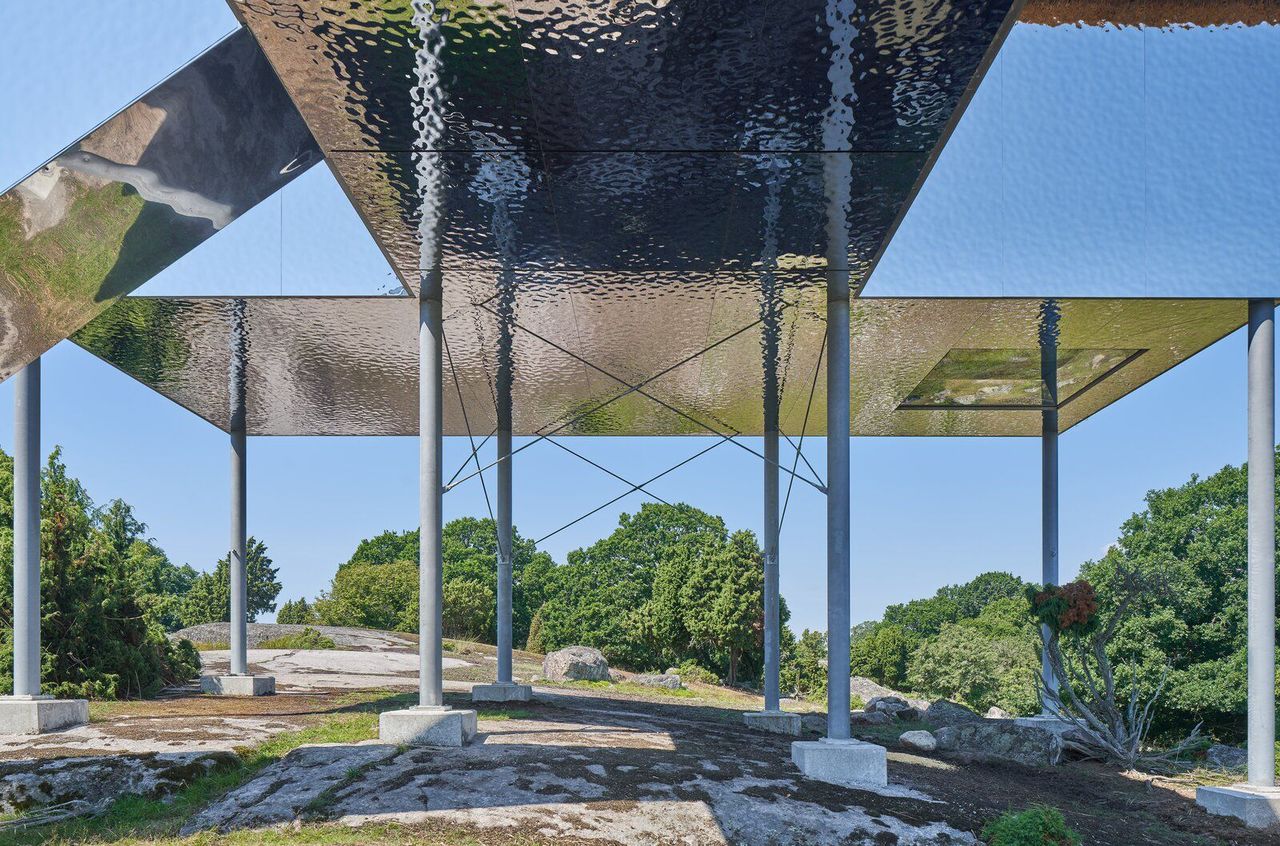 A closer look at the retreat's reflective, polished steel exterior-and the living room's transparent floor.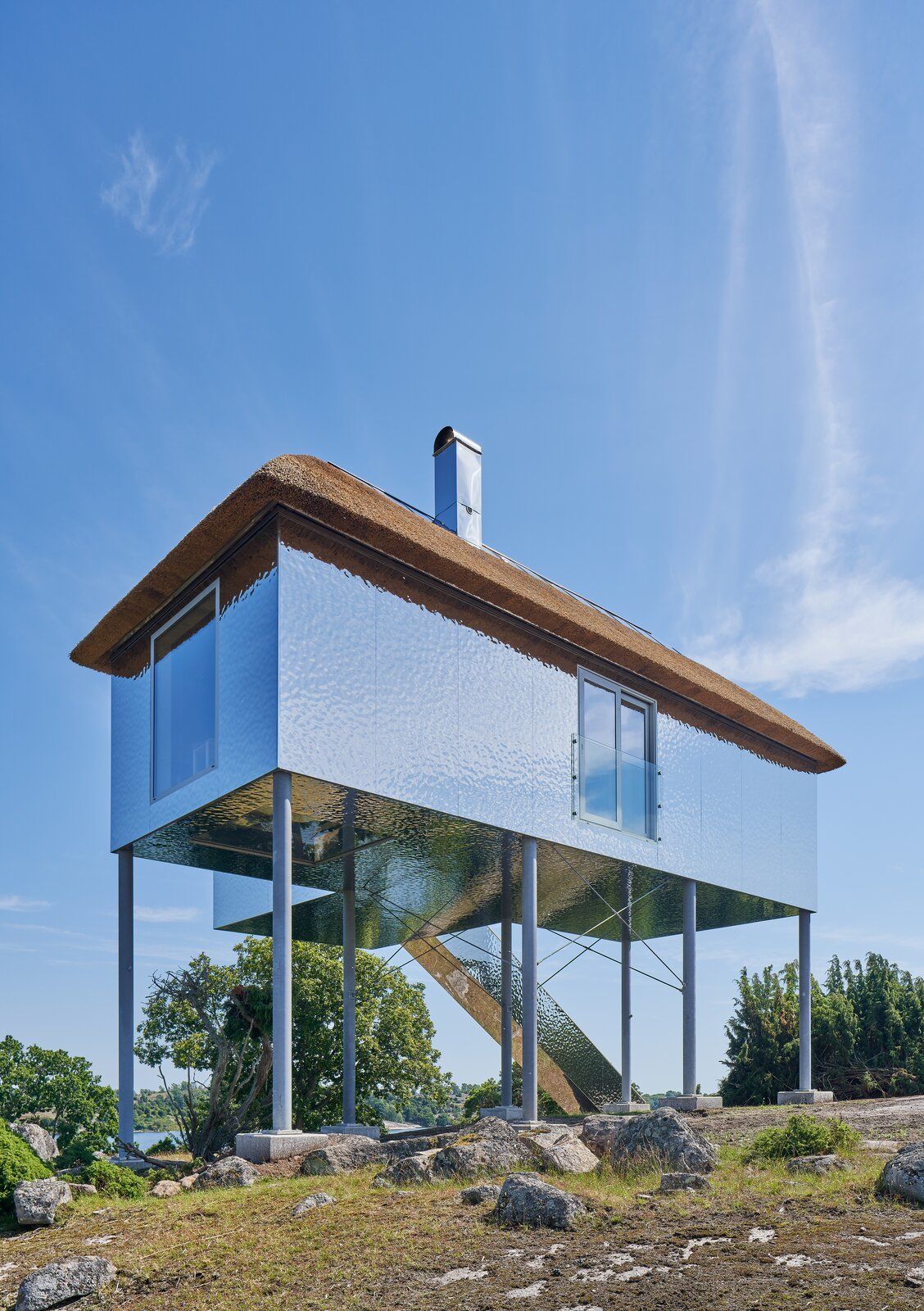 "At Eriksberg, biological diversity is preserved and developed, which makes the park one of the most interesting places in Scandinavia," notes the firm. "The unit is located high over a feeding station, which creates a feeling of floating above the ground."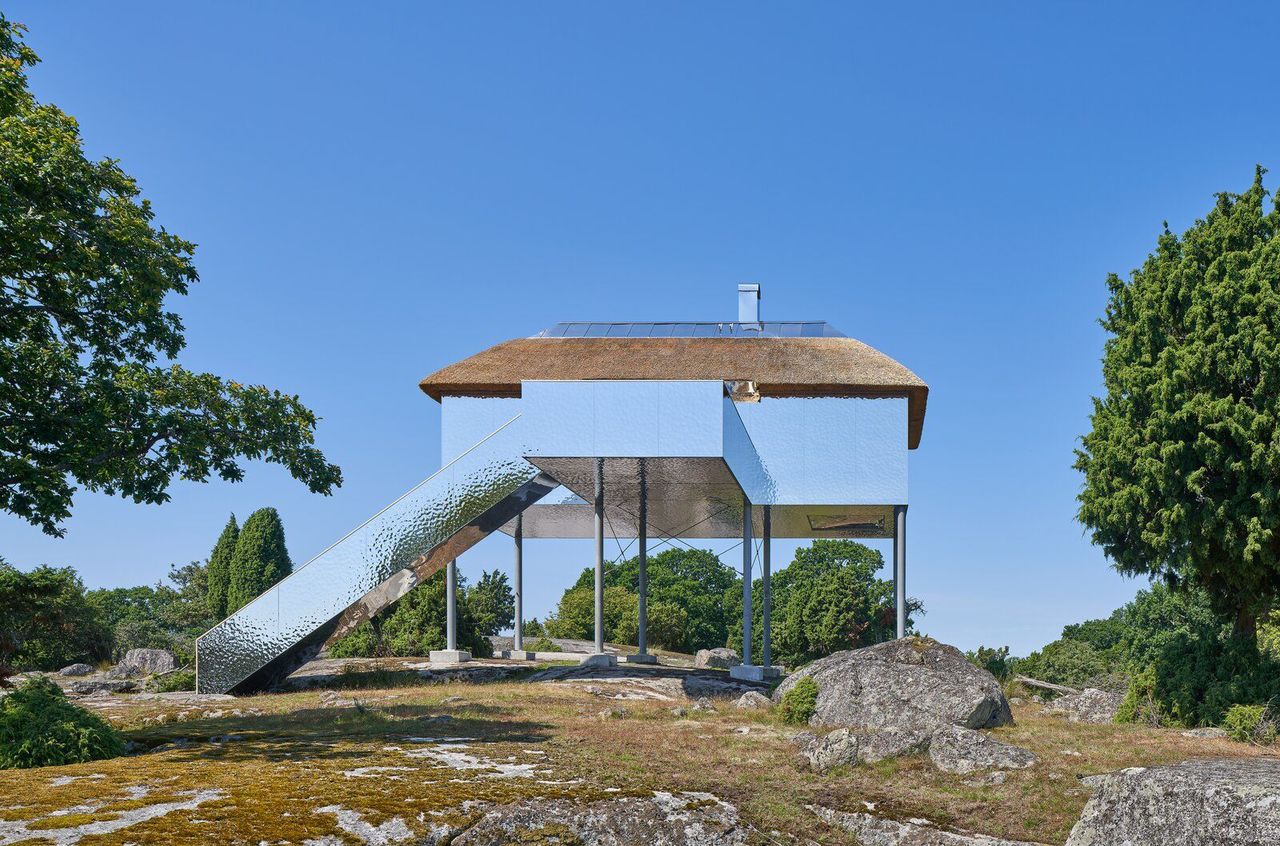 A view of the back of the structure, highlighting both the long entry staircase and solar panels on the straw roof.