Once perceived as purely kitsch, acrylic has become a trendy material for either upping the edge of a contemporary dining room or lending a playful juxtaposition in a more traditional space. In more than 20 dining areas, these Dering Hall designers creatively paired acrylic/lucite chairs with unique accessories and a range of materials, including marble, wood, and metal, to deliver standout designs.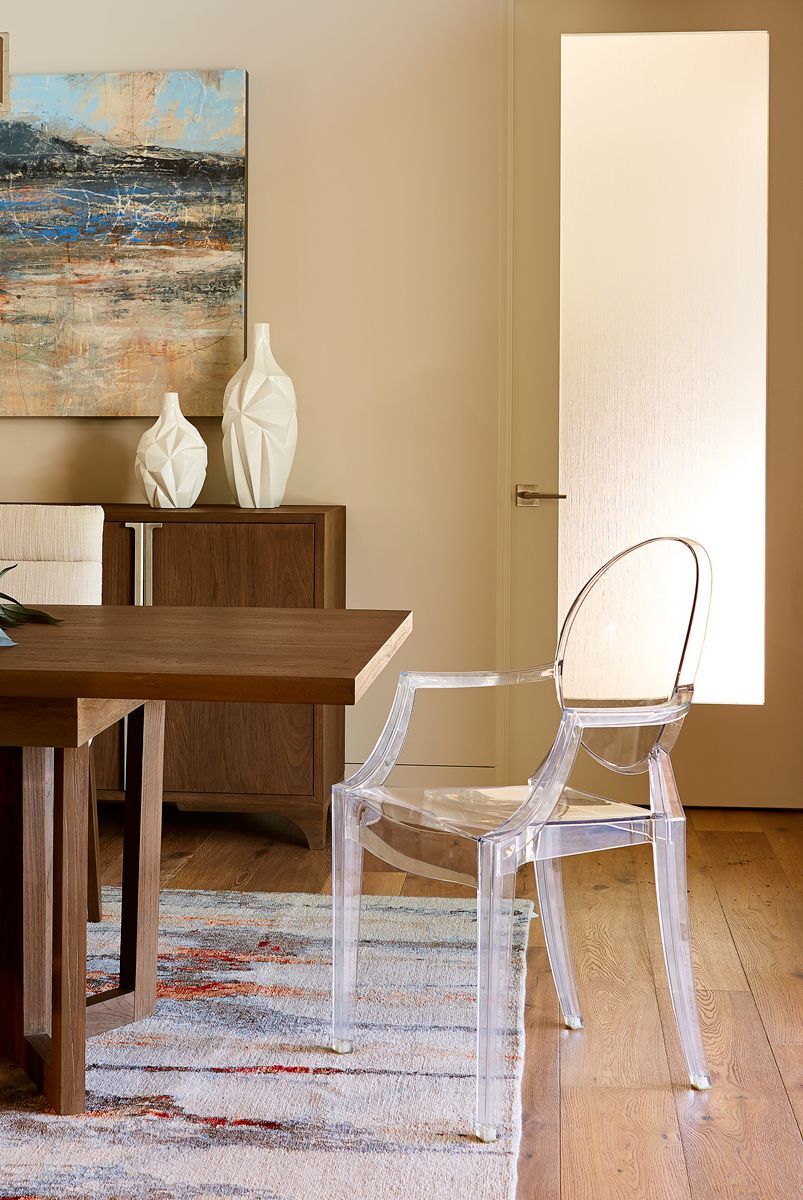 Mid-Modern Neutrals

Here, neutral hues and mid-century designs offer a backdrop for bold seating. Design by Pamela Pennington Studios.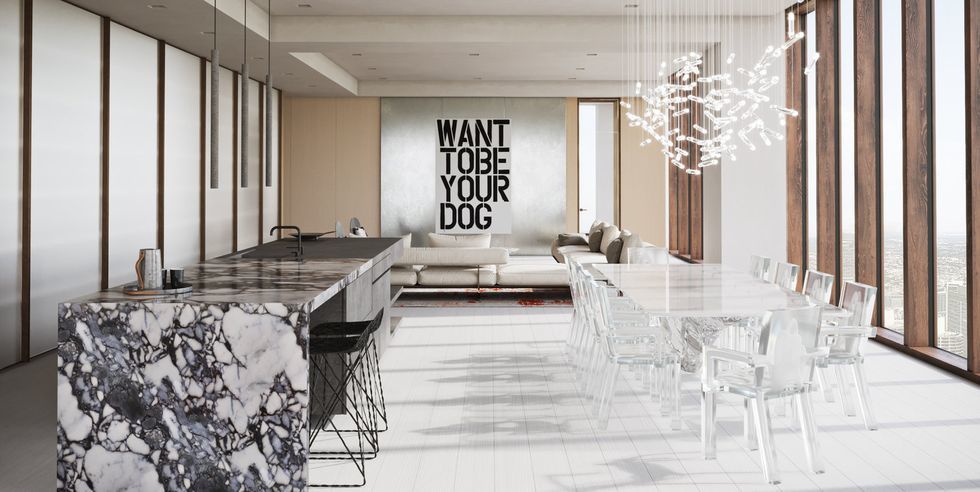 Open-Minded Design

In an open-concept layout, a matching acrylic table and dining chairs help to create a cohesive look for the dining area. Design by Axis Mundi.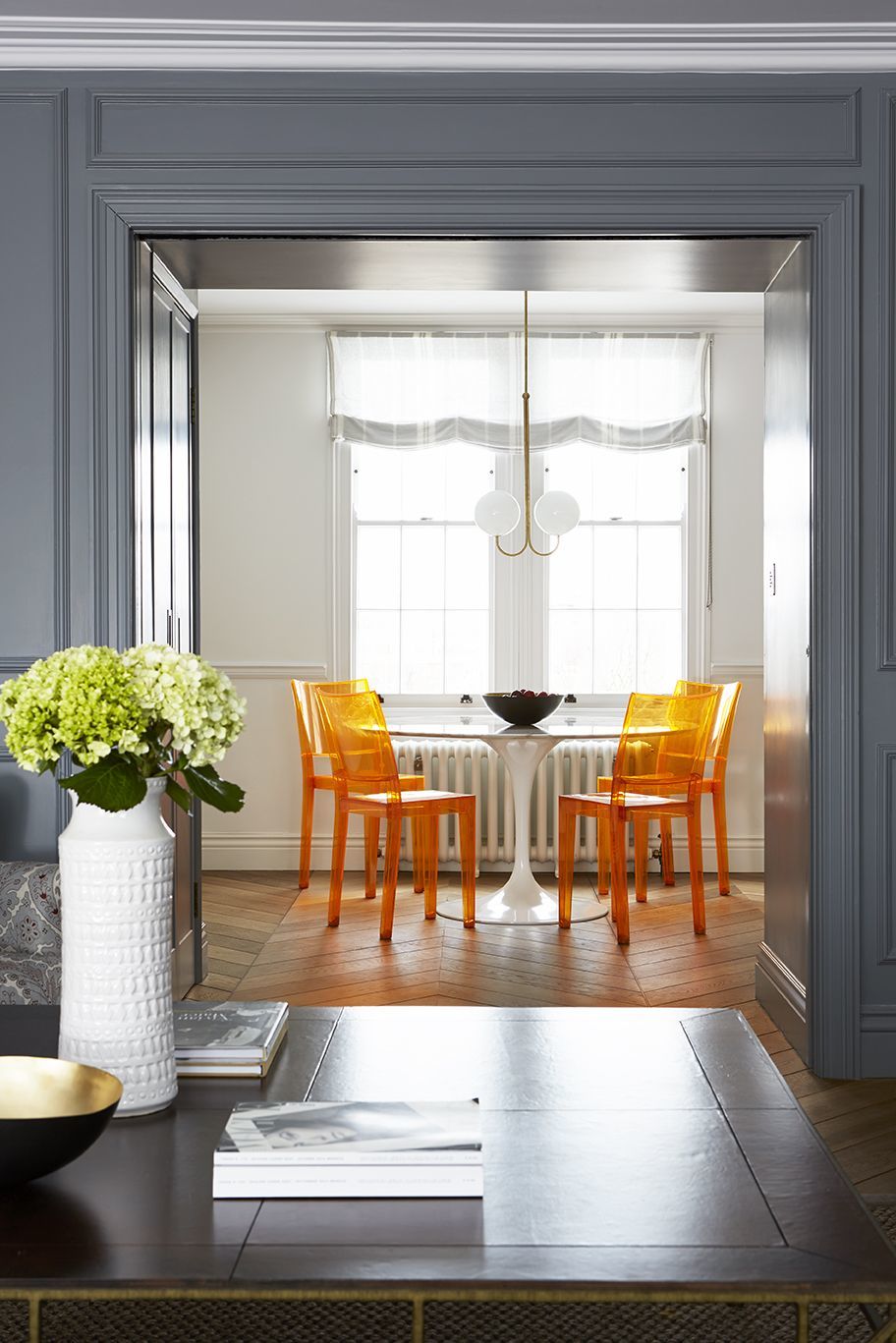 Eye-catching Color

An orange hue adds a pop of color to this dining area. Design by Spencer & Wedekind.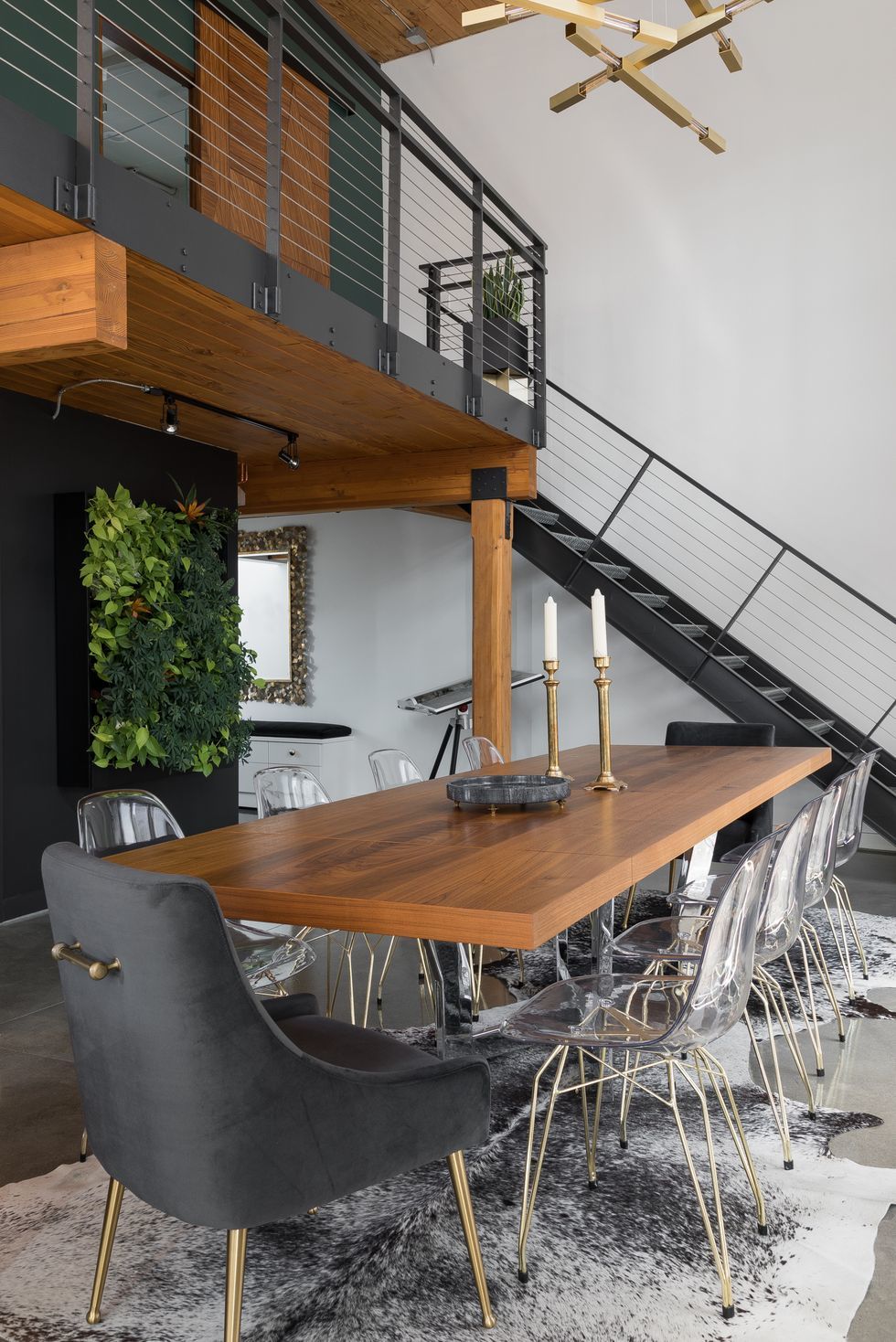 Bold Contrasts

In a space from Brio Interior Design, a lush, hide rug offsets the sophisticated, synthetic style of the chairs.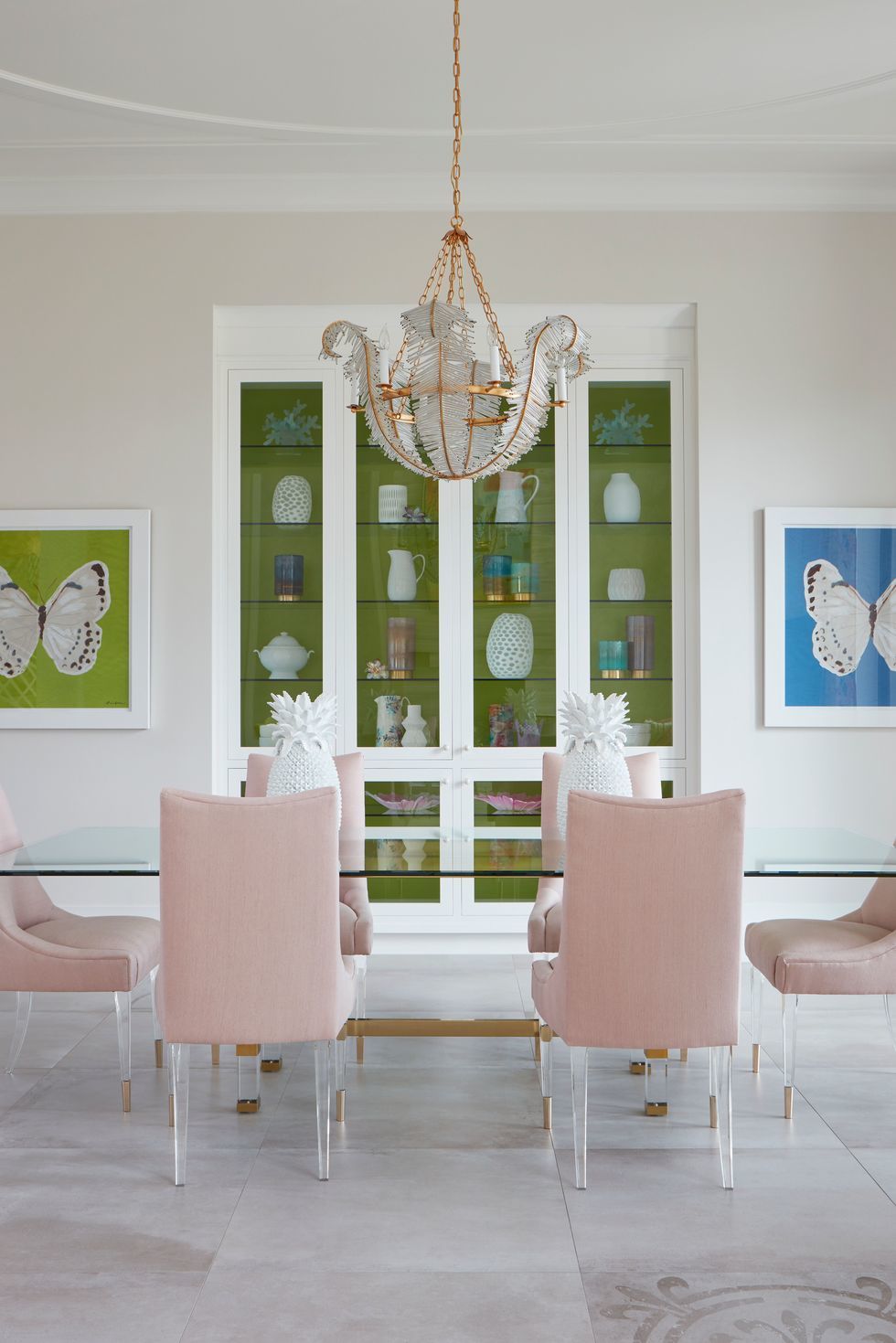 All-Out Art Deco

Submit to the appeal of an immersive, Art Deco style, as demonstrated in this dining area from JMA Interior Design.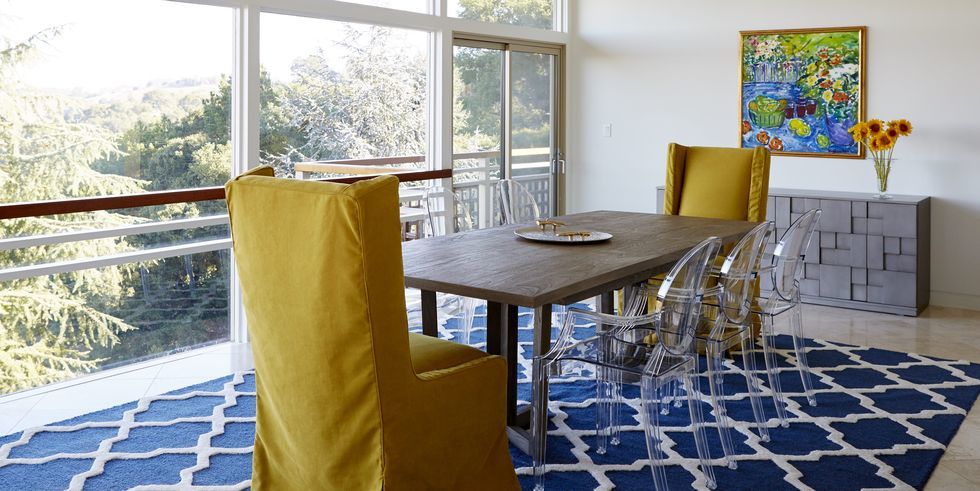 Major Views

When positioned in front of large windows, contemporary, acrylic seating creates a compelling contrast with the scenery outside. Design by Workroom C.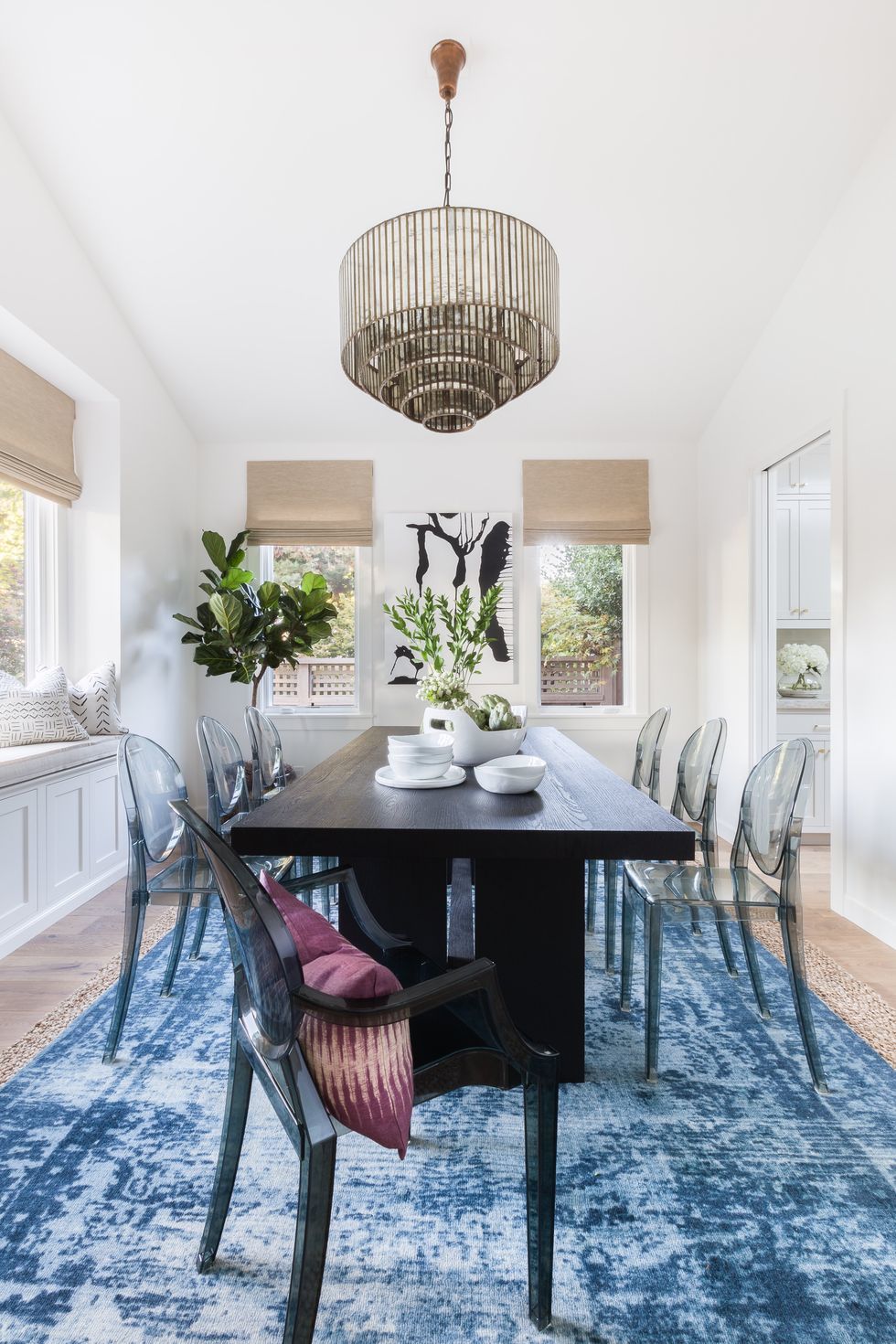 California Modern

As part of a sophisticated, organic design, acrylic chairs provide a contemporary counterpoint. Design by Amanda Barnes Interiors.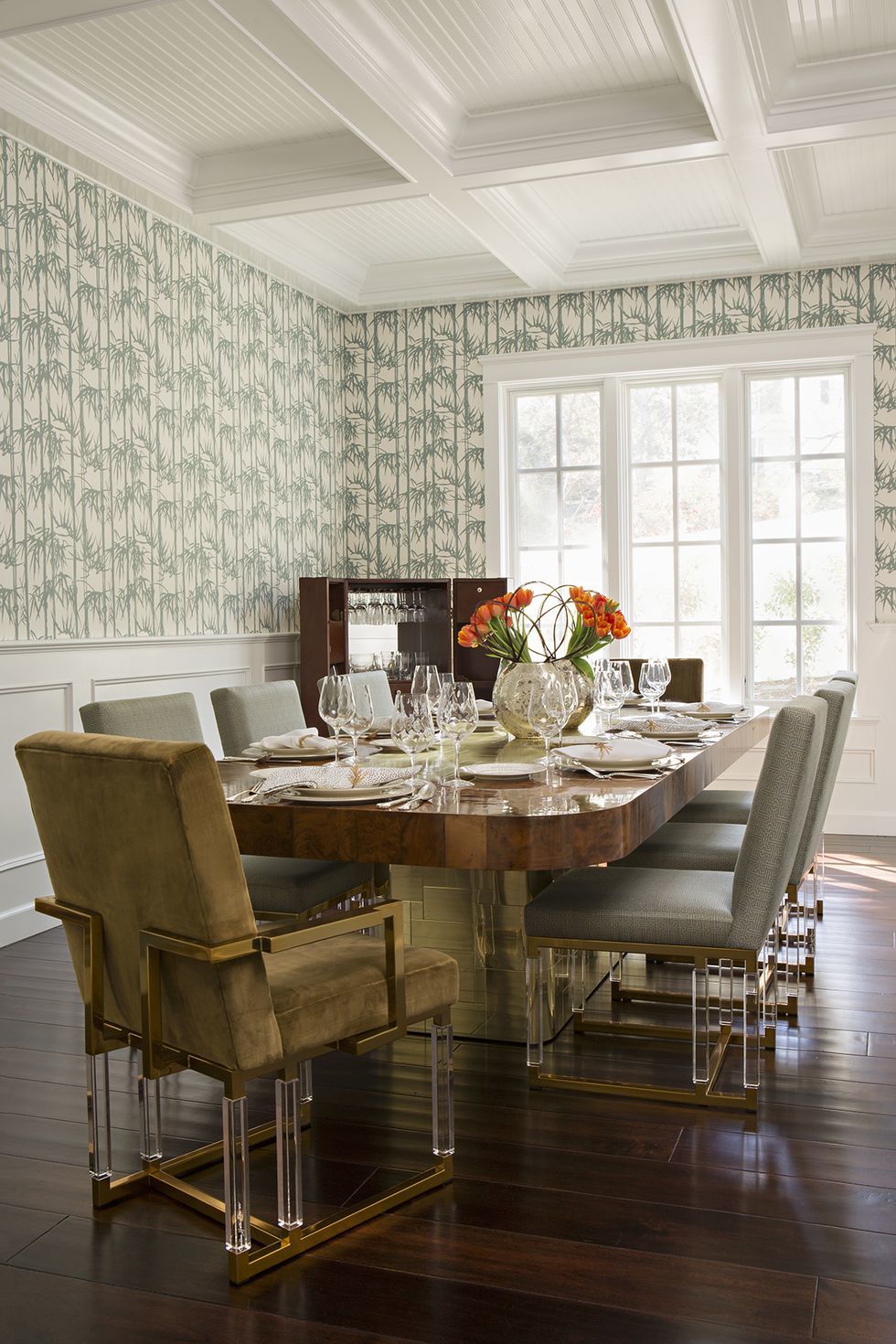 Acrylic Details

Experiment with a subdued version of the trend by incorporating acrylic chair legs. Design by Jackson Paige Interiors.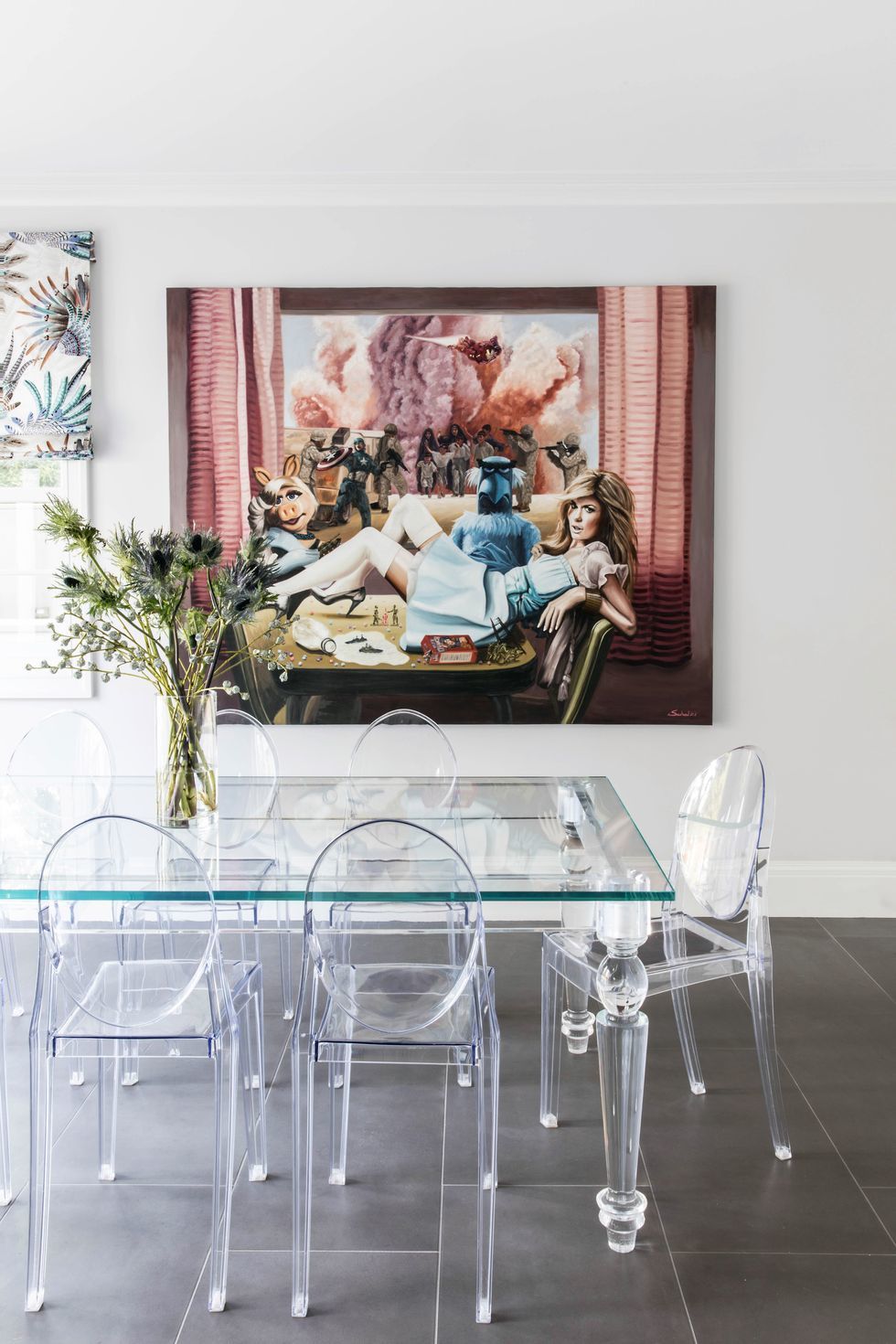 Minimalist Mood

As part of a minimalist design, acrylic chairs help colorful artwork to make a statement. Design by Jeff Schlarb Design Studio.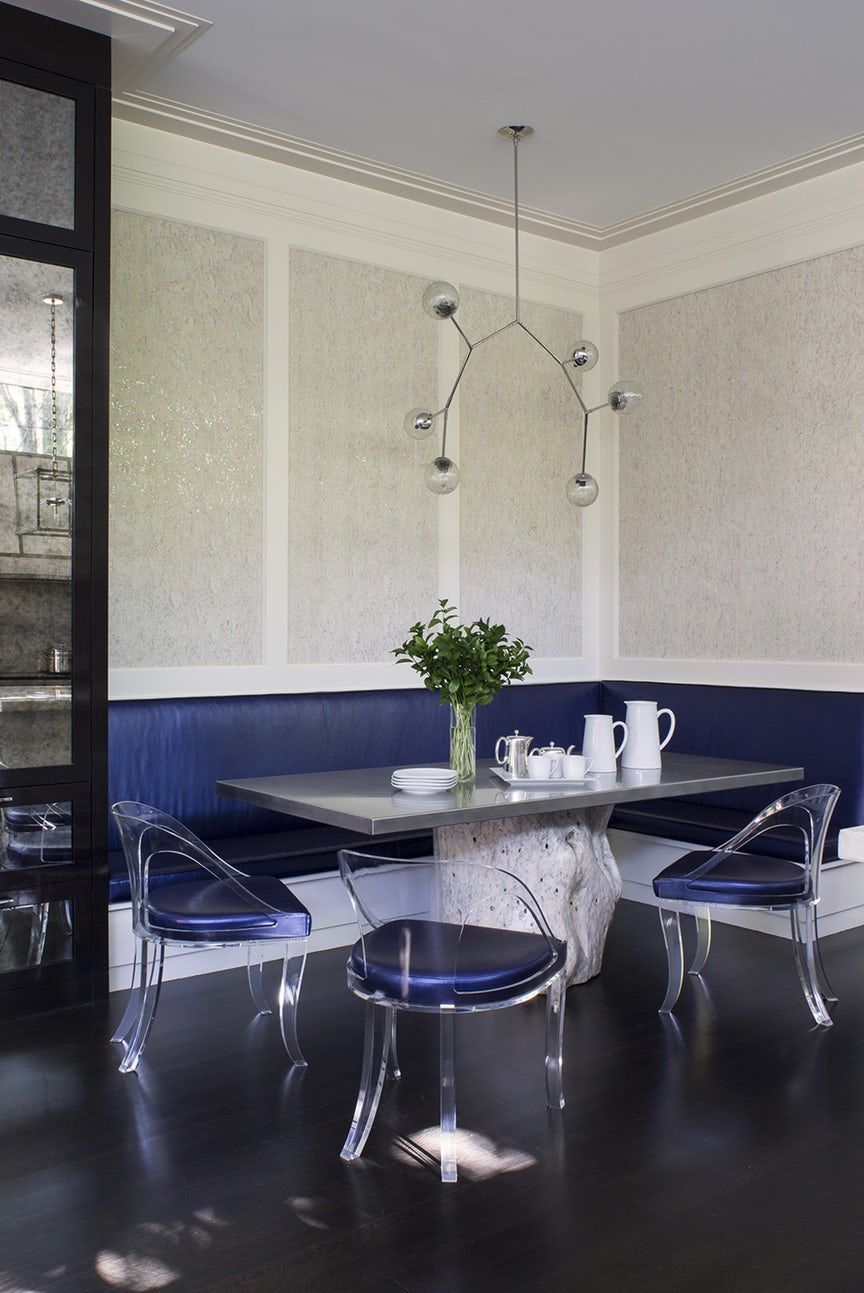 Novel Navy

In this design by Wendy Labrum Interiors, the upholstery on the chair seats matches that of the banquettes.