From the coffee table to my open kitchen shelves, I'm constantly moving things around in accordance with my mood, the seasons, or a newfound object that's inspired a change of direction in my home. With fall just around the corner, I'm feeling the urge to switch up my style once again towards a moody, cozy vibe to embrace the shift. First up, the fireplace. Watch Athena rearrange her mantel above, then keep reading for our tips on how to style a mantel, and shop the look!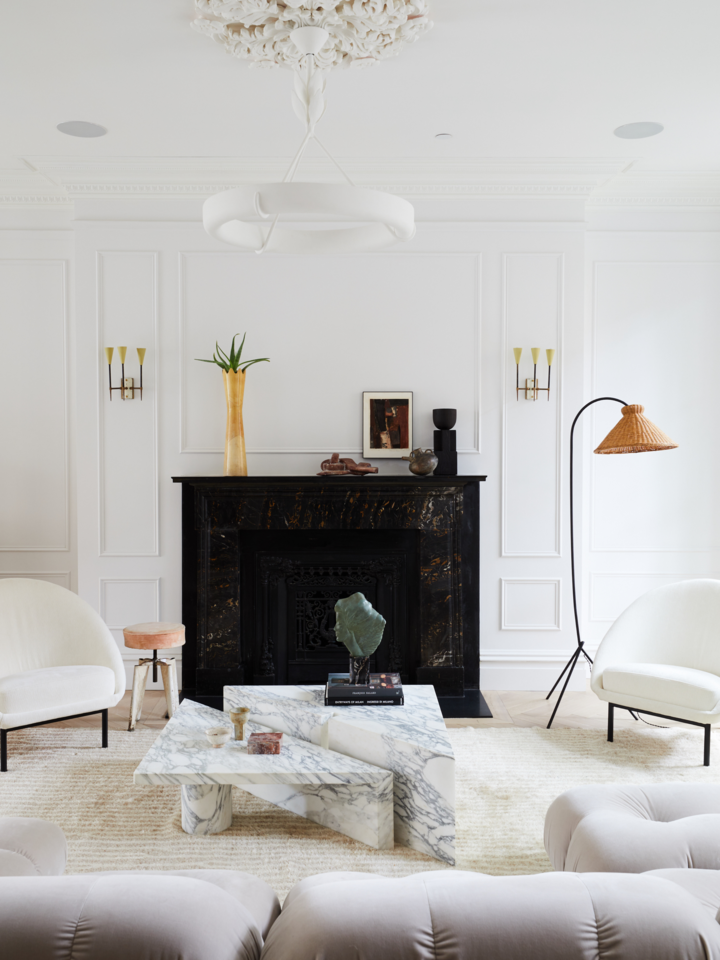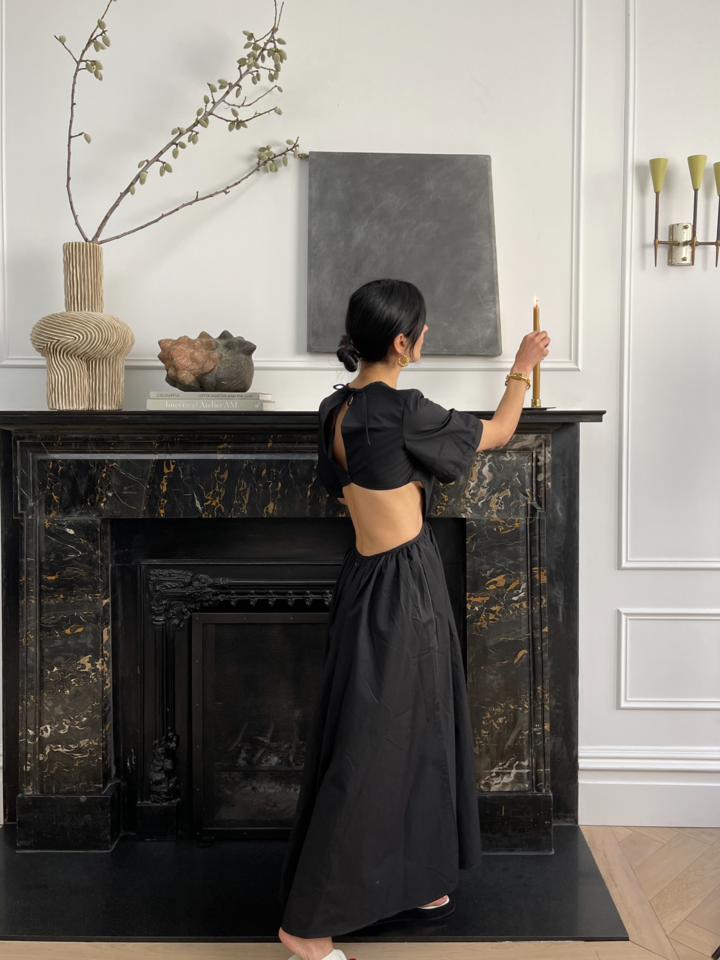 Find Your Anchor Piece

This will be the focal point of your mantel, the hero piece that draws you in and invites you to linger. For Athena, this is the tall and sculptural vase to the left. The height, color, and shape immediately attract your attention, ushering your eyes slowly towards the right where your second grouping lives. You could also choose to lean an oversized artwork here as your anchor which is then accompanied by a collection of decorative objects such as a vintage vessel, candle holder, or sculpture. Typically, you want to anchor your mantel with something that has a unique or unusual design aspect, verticality, sculptural quality, and a subtle "wow" factor which will help inform the overall design direction.


Consider Composition

How you group things together can really drive home the narrative of your objects. Think of it as the artistic connection between the separate elements of your space. When looking at Athena's living room mantel, you can see that the sculpture on the left could absolutely stand on its own. It's tall, offering much-needed verticality, has a sculptural quality, and even a little bit of life with the plant—it feels very comfortable standing solo. But the other items on the right would actually feel too diminutive and lose their value if they were singled out. When approaching the styling of your mantel, really take a look at your objects and decide what needs friends, what needs to be grouped together, and what can stand on its own.


Always Group in Three's

A good rule of thumb when curating a composition is to remember that most items need to be grouped in three's unless it's a standalone piece. If you want to add more than three, typically grouping objects in odd numbers works best visually. Also, consider verticality—stagger varying heights and dimensions to diversify the levels and engage the eye, allowing it to dance from one object to the next. If your composition is feeling too horizontal, stack books underneath a decorative object to raise it up and balance out the grouping. Athena elevated her short, round vessel by adding sculptural branches and positioning it atop an Axel Vervoordt book for that height she craved.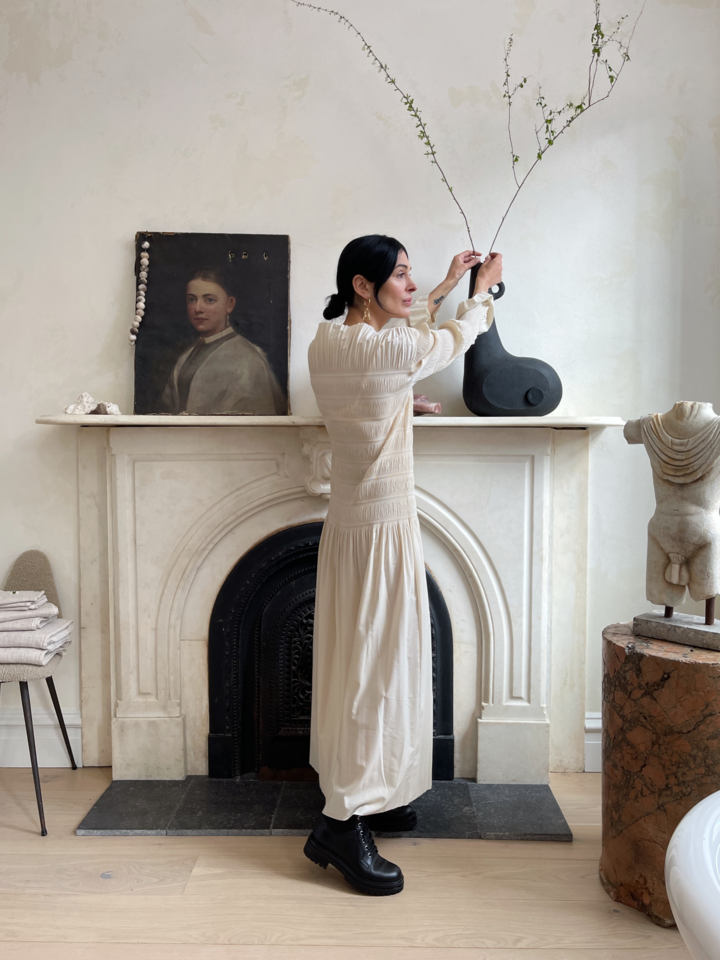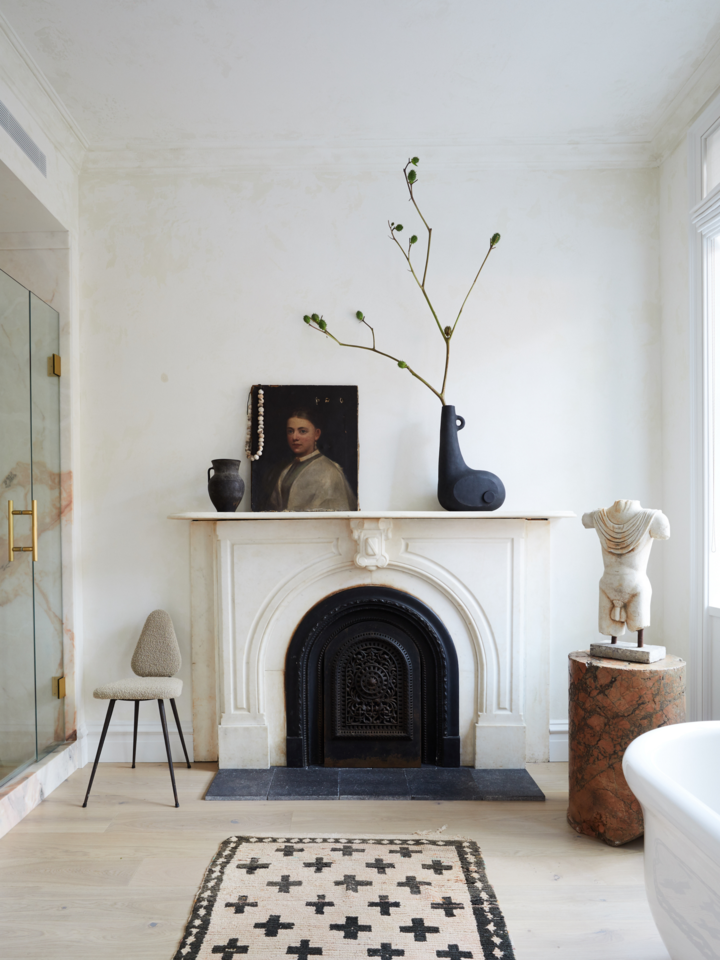 Avoid Straight Lines

Similar to the broken planes rule, try to avoid styling your pieces in a straight line, too. This can feel too linear and monotonous which is tedious to the eye. Push some pieces to the back and bring others into focus at the front so you create that depth and contrast. Nothing is flat or one dimensional in life, so why should your mantel be any different?


Play Around With Your Groupings

Even the most decorated and experienced designer or stylist will improvise and play around with their pieces before landing on their final arrangement. Even with careful planning, it's not until you move, arrange, and rearrange your pieces that you can finally see how they co-exist. Curate different textures, colors, heights, and shapes in various groupings and then solo to see what works and what doesn't visually. Together, in the overall composition, you'll see how they come to life.


Add Greenery

As you know, we love a branch at EyeSwoon HQ so go outside, clippers in hand, and cut some greenery to add that living element to your mantel styling. Don't be precious about symmetry here, either. Cut them all at varying heights and embrace imperfection. It will also help to add that sculptural quality and verticality your arrangement yearns for. Also, remember that branches can look equally as beautiful once the leaves have dried out, too.


Don't Overfill It

Remember, less is always more. You'll see on Athena's mantel that there are only ever four to five pieces curated in various arrangements. The key is to source objects and décor that feel really special on their own or are elevated when paired together. If it's starting to look too busy, remove a piece and stand back, then remove another and take a photo, see how it makes you feel at every stage of the process. You'll know instinctually when the arrangement is "right."