Holiday get-togethers may be quieter this year, but it's still the perfect occasion to uncork that bottle you've been saving. To ready us for the season, we asked our friends at Üllo, makers of the wildly popular wine purifier, to give us a crash course on the best practices for savoring wine. Below, Joe Radosevich, principal and chief technology officer and sommelier, and Leah Urzendowski, director of user experience, suggest meal pairings, storage tips, and other nuggets of wisdom to help you have the best experience possible.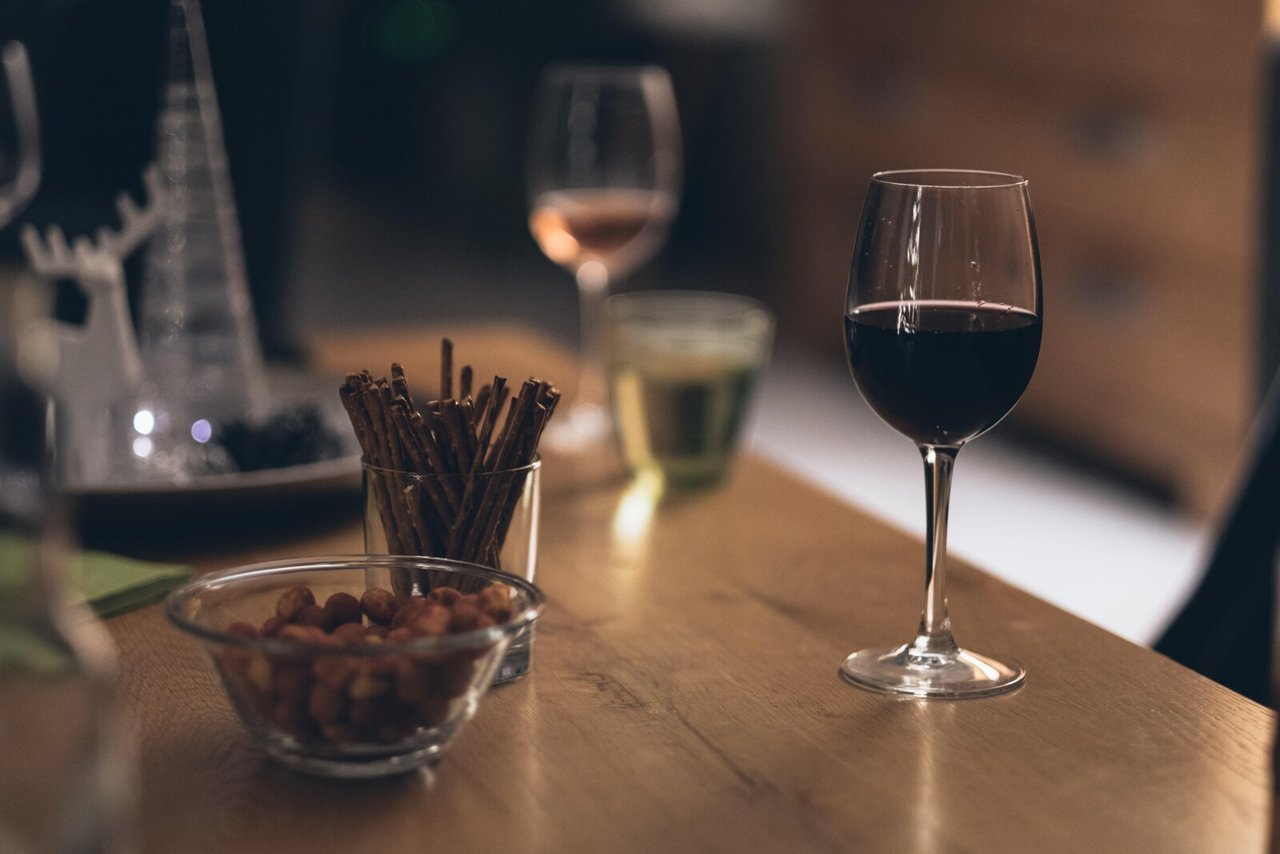 Any tips you can provide on choosing a wine for socially distanced holiday celebrations?

For a socially distanced celebration, keep in mind that there are a lot of restaurants struggling right now. If your state allows restaurants to sell their wines directly to customers, think about getting carryout or delivery. You'll be able to skip all the time and energy of cooking, and your favorite restaurants might be able to have their sommelier pair your order with wine accordingly. It will let you focus on being with your guests, and it will help a local business in a difficult time.
What are the best wines for Thanksgiving or Christmas dinners? Do you have any favorite varietals?

There's no best wine, but it never hurts to take a moment and think about what you plan to serve during the holiday feast and pick a wine accordingly. If you're going very traditional for Thanksgiving-turkey, cranberry sauce, stuffing, and gravy-think about trying a relatively dry riesling from Germany or an Alsatian riesling. The acidity in these wines will make your mouth water, helping with the dry turkey, and it will also help the gravy from feeling too heavy. If you want a red, pinot noir or gamay will complement the cranberry sauce and add some depth to the gravy's flavor.

In large part, Christmas wine pairings will depend on what you are having for dinner. If you plan on cooking a beef roast that is either braised or roasted, go with a big red wine that has the intensity of flavors, acid, and tannins to match it. If the meat has a lot of flavors, think about picking a cabernet sauvignon blend from Napa or Australia. If, instead, you are cooking a game bird, go with a lighter red wine like a pinot noir or a sangiovese. Neither of these wines should overpower the bird, and both can bring a touch of rustic flavors to these dishes.
What are other ways to elevate the wine experience?

A simple way to elevate the wine experience is to make course-specific wine pairings. If you're going to have dinner with four to eight adults, think about grabbing bottles of three different wines instead of just picking one wine for the whole night. For example, grab two bottles of sparkling wine to go with appetizers and salads, two bottles for the main course, and then maybe one bottle of port or one bottle of dessert wine to round out the evening. I find that having different wines adds some intrigue for what's next, and it signals a level of importance for the evening. Yes, you'll have leftover wine that you'll have to deal with and extra glasses to wash, but hopefully, multiple wines will have brought a feeling of grandeur.

As a sommelier, not focusing on how you serve wine is a missed opportunity. If all you do is tell your guests, "The wine is over there on the bar, and there's a red and a white,"-or pull the cork, pour the wine, and drink, it'll be hard to elevate that experience. Something as simple as setting the table and serving guests while they are seated can add a touch of ceremony to the evening. If service isn't your thing, then use expensive napkins-ideally, cloth and not paper.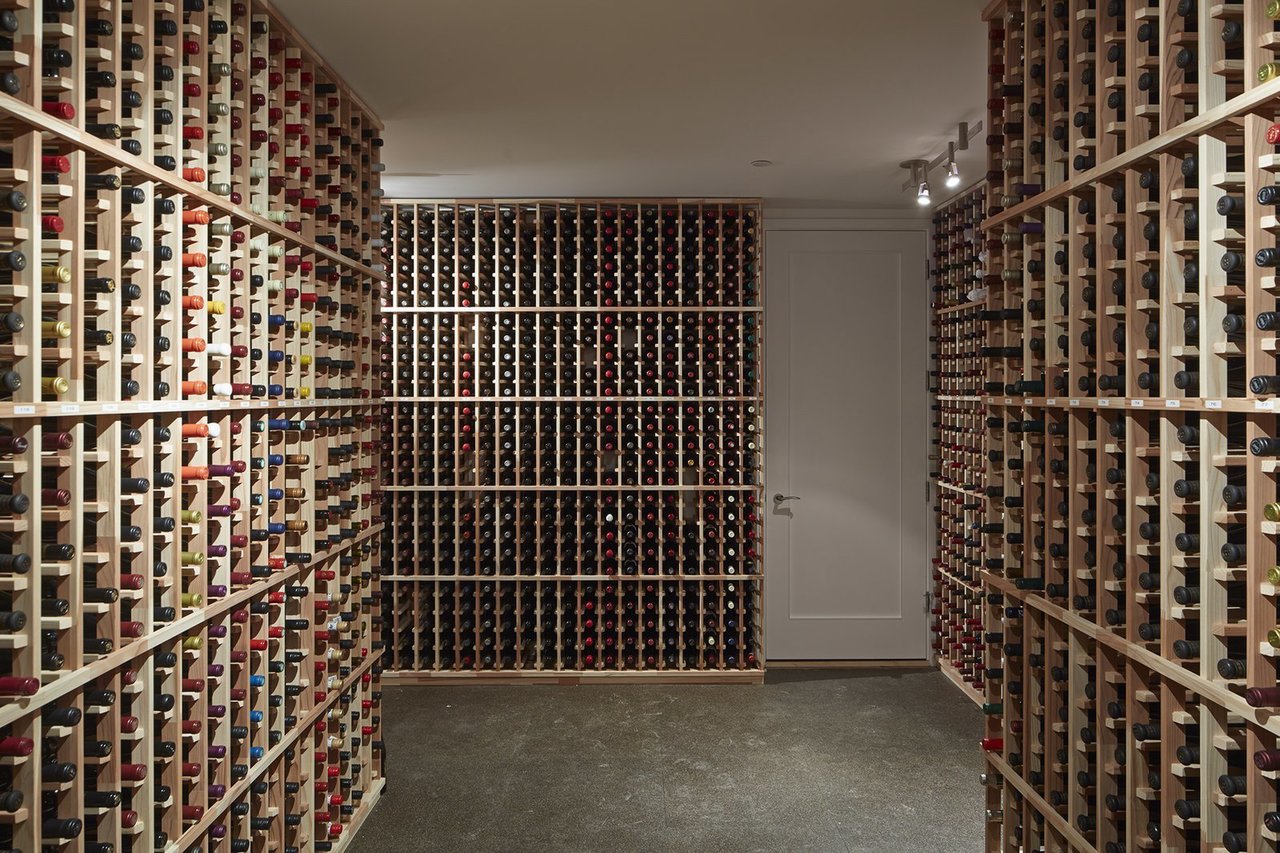 Do you have any favorite products that you'd suggest our readers gift this holiday season?

Üllo products make great stocking stuffers and gifts for the holiday season. We offer various wine products from a revolutionary wine purifier and aerator to decanters and carafes.

Our newest product, the Üllo Chill, makes it possible to enjoy wine at a chilled temperature, with proper air exposure, and without the harsh effects of sulfites. The new purifier is engineered with a freezable aluminum heat-exchanger core capable of chilling a room temperature bottle of wine to an ideal 60°F cellar temperature in minutes. Like its predecessor, Chill offers an adjustable wine aerator and a sleek, hybrid design for serving a single glass or the entire bottle.

It may sound trite or boring, but think about buying a high-end corkscrew. It seems that everyone I know has two to four corkscrews thrown together in a kitchen drawer as an afterthought. Yes, these corkscrews will continue to work, but if wine is a part of your life, you might as well grab a corkscrew that you love and enjoy using instead of the free corkscrew you got at some point in your life that feels like it was made from cheap materials.


Why is using a decanter important?

Decanting is only essential if the wine you are enjoying needs some air. Decanting is the act of pouring the wine into a decanter to expose the wine to oxygen and separate it from its sediment. Some wines will show a marked improvement once a bit of oxygen can dissolve into the wine and start to react with the wine's components. Eventually, some wines, thanks to oxygen's effects, hit a sweet spot, which helps us better enjoy the wine's nuance.

Decanting can be as simple as pouring the wine into any glass pitcher or decanter; so long as the vessel increases the wine's surface area exposed to oxygen, it will be decanting. But it never hurts to invest in a dedicated decanter that looks great on your table and makes serving easier.
Any tips on storing wine or how long you can leave it out?

There's a lot to unpack here. First, there is no point in storing wine for the long term if your storage space doesn't have the basics: constant cool temperatures 50-60°F (your kitchen cabinet will be far too warm), humidity to prevent corks from becoming brittle, low amounts of UV light, and minimal movement or vibration. Without those four elements, wines will age in a less-than-ideal condition, so you might want to rethink the wines you buy until you can get a better storage option.

We also have to recognize that not all wine needs time in the bottle and how much time is really up to the person drinking it. Besides looking up a vintage chart from some of the large wine publications, the best way to figure out how long to store wine is to use the rule of four. Buy four bottles of the same wine, and drink one of them when you first receive them. Drink another bottle every couple of years after that. Over time you'll see how the wine evolves, how different grape varieties mature in bottle, and the age length you gravitate towards most.