I have a neighbor who planted a meadow in their front yard and little do they know that I pay it a visit at least once a week. No, I don't go on their property and start singing "The Hills Are Alive" like Julie Andrews in The Sound of Music, but I do love to stand at the curb and admire the view. At less than, I'd say, 600 square feet, the meadow is often populated with birds, while pollinators buzz about the flowers.

There's something so engaging about meadows, isn't there? I find my neighbor's meadow garden helps my eyes rest as they meander through the flowers and foliage—and I'm not alone. "Meadows lend a meditative, slow vibe to a garden," says Dani Coulter of Collecting Flowers, a landscape design team in San Francisco. "They invite you to take a pause."

They also happen to be a great way to replace a lawn, which the Collecting Flowers team did when they created a meadow in one client's yard in San Francisco's Bernal Heights. "The old lawn was high-maintenance and using too much water, and we're always in a drought," Coulter says. "Now you walk through a meadow to get to a deck and a cabana. It works as a lovely pass-through space that feels really calming."

There are myriad other benefits. At Leach Botanical Garden in Portland, Richard Hartlage of Seattle-based Land Morphology created a meadow to "engage visitors, create drama and interest, and change through all seasons," he says.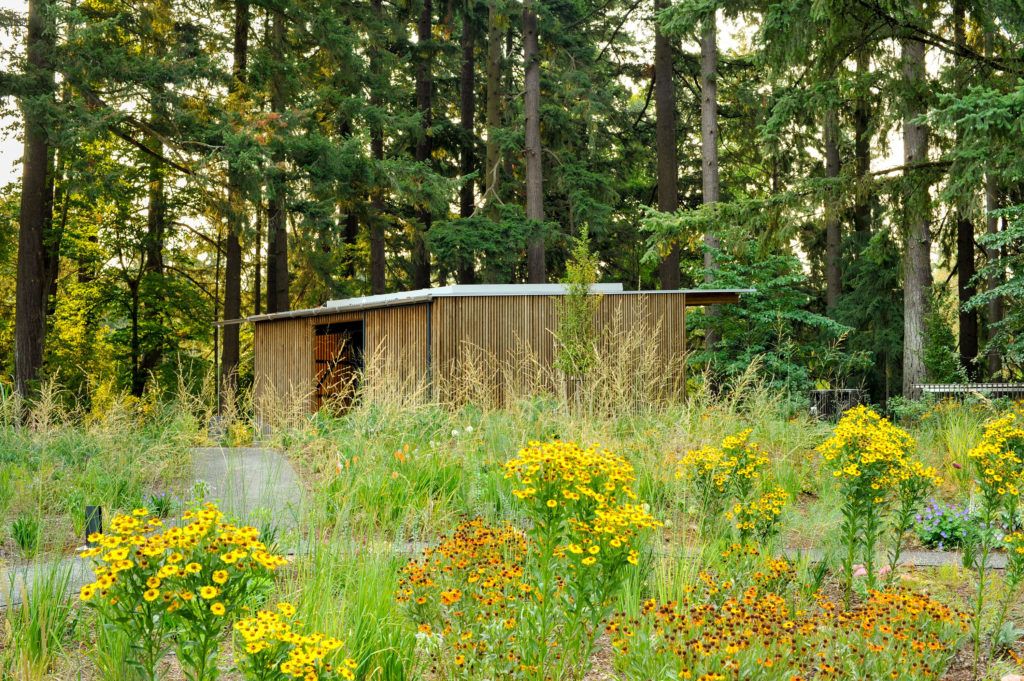 "You can put together something that's gorgeous and enhances the architectural style of your residence, and there are ecological benefits, too," says Jonathan Harnish of InSite Landscape Design in Los Angeles. "The seeds from grasses provide food for birds and wildlife. And when you have a meadow, you don't have a weekly gardener coming by with a lawnmower and a blower to clear it out. Its unkempt style is its charm."

I couldn't agree more. Here, tips on how to plant a meadow big or small, with the help of three garden designers who've done so to beautiful effect.


Tip 1: Choose and Prep Your Site

Where you place your meadow is key to its success. "Full sun—as in, at least six hours of sunlight—good soil drainage, and effective air circulation are key characteristics to consider when choosing a site for a meadow garden to thrive," says Harnish.

To prep your site, Coulter recommends removing your lawn and/or any weeds, and to be thorough. (Weeds can compete with the plants in your meadow.) Next, lightly till the soil, put down about an inch of compost, and work that into the top half-inch of soil.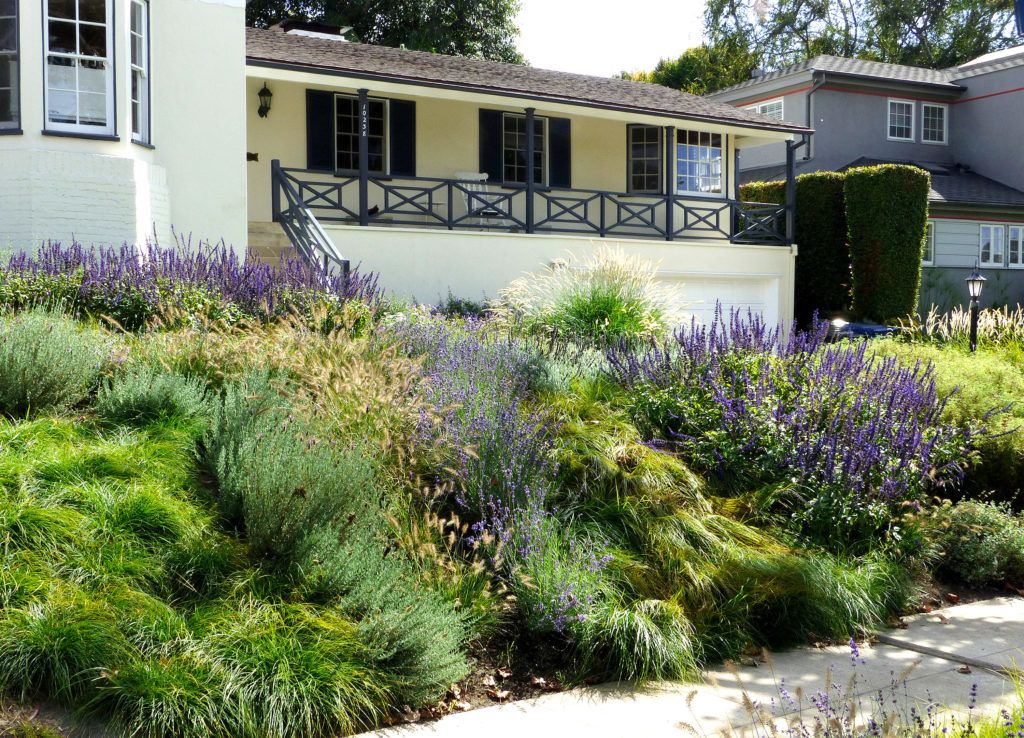 Tip 2: Schedule Your Planting

You don't want to plant in the hottest months of the year. Instead, says Coulter, "try to schedule your planting for late fall or early spring when the soil is wet and the plants will take root easier and won't be as stressed as they would be if you planted them in the summer."


Tip 3: Get Thee to a Nursery

Check your local nursery for native species that will support wildlife in your region. To keep costs down, use 4-inch to 1-gallon plants for instant impact. "Smaller plants are cheaper and establish just as fast as 1-gallon and larger," says Hartlage. However, avoid using seeds. (Some meadow plants can be difficult to germinate, and weeds can quickly become a problem.) Keep in mind that meadows are made up of at least 50% grasses, according to Coulter, so if you want a natural look, you want to consider a 50-50 mix of grasses and flowering plants.

Tip 4: Have a Plan

Harnish strongly recommends putting a plan down on paper before planting day. It doesn't have to be a formal landscape plan—just a bubble diagram with circles and measurements so you know how big your plants are going to get. "You have to be careful how you place plants," he says. "It's all about thinking about scale and hierarchy—how big the final plant is going to get."


Tip 5: Think High, Medium, Low

Consider shape and texture when selecting your plants. "I make sure I have a 'high-medium-low mix' of plants, even if my 'high' is most likely only about 3 feet at maturity," says Coulter. The idea, she adds, is to mix wispy grasses with blooming plants like California buckwheat. Coulter also likes mixing swaths of ornamental grass, like blue fescue, with native Salvia, which adds height.

Harnish, meanwhile, likes to mix perennial grass Berkeley sedge with 'Munstead' English lavender and common yarrow.


Tip 6: Avoid Straight Lines

Planting in drifts is something all three designers recommend. In a real meadow, plants grow in an organic shape rather than in a line along the front of the house. (The way one would plant roses, for example.) "[You should] plant with lots of repetition," says Hartlage. "I tend to plant in waves to draw the eye through the landscape."

Coulter agrees: "I think the most important thing is to plant drifts of plants—you don't want blue fescue grass by itself, you want five to 10 planted in a beautiful drift, then you want five to 10 Salvia planted in a beautiful drift." She adds: "If you look in nature, that's how they naturally group themselves. You won't see one fern on a hike, you'll see a grouping of ferns."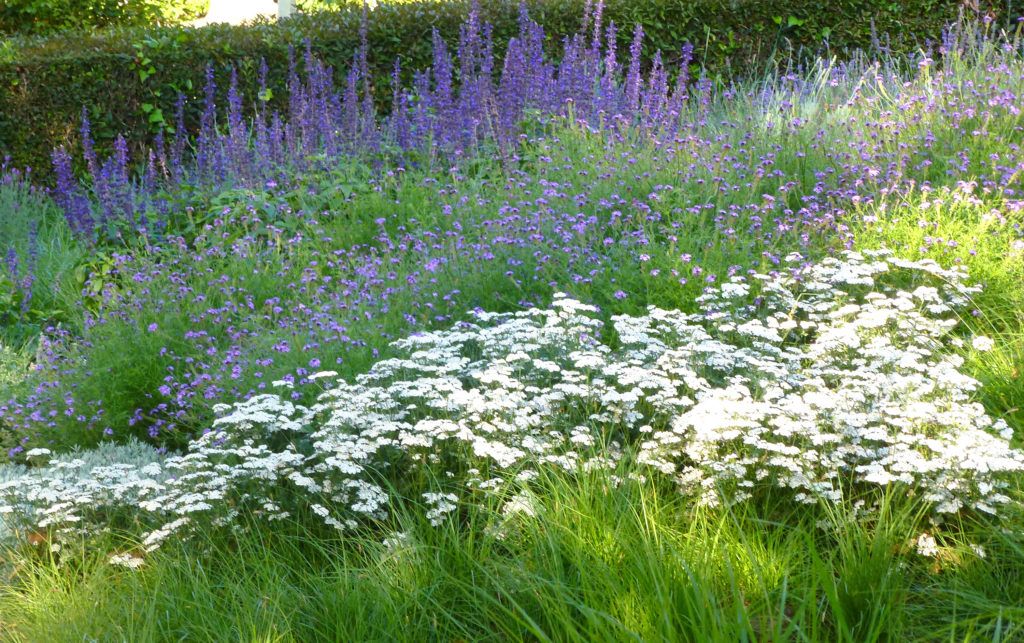 Tip 7: Don't Be Afraid to Break a Few Rules

For the Bernal Heights project, Coulter also planted Lomandra 'Platinum Beauty,' which one wouldn't normally find in a meadow, because it stays green all year. "It's really nice to have one thing that doesn't die back," she says. She also installed a traffic-friendly groundcover, Dymondia margaretae, to shade out weeds and provide a walking path through the garden, and she likes to incorporate boulders, pea gravel, or Mexican beach pebble. "A meadow can be a meditative space, so you want a boulder or cedar bench tucked away somewhere," she says.