Whether we're talking about fashion, food, or interior design, French style is beyond iconic. French country kitchens, in particular, make us feel some kind of way. With colors taken straight out of the Provençal landscape, rustic accents, and that general je ne sais quoi, French country kitchens boast effortless elegance. Plus, if you emulate their style in your own home, every day will feel like a vacation in the South of France. Well, maybe not quite, but it's a close second. So take a mental vacation with these 20 French country–style kitchen tips.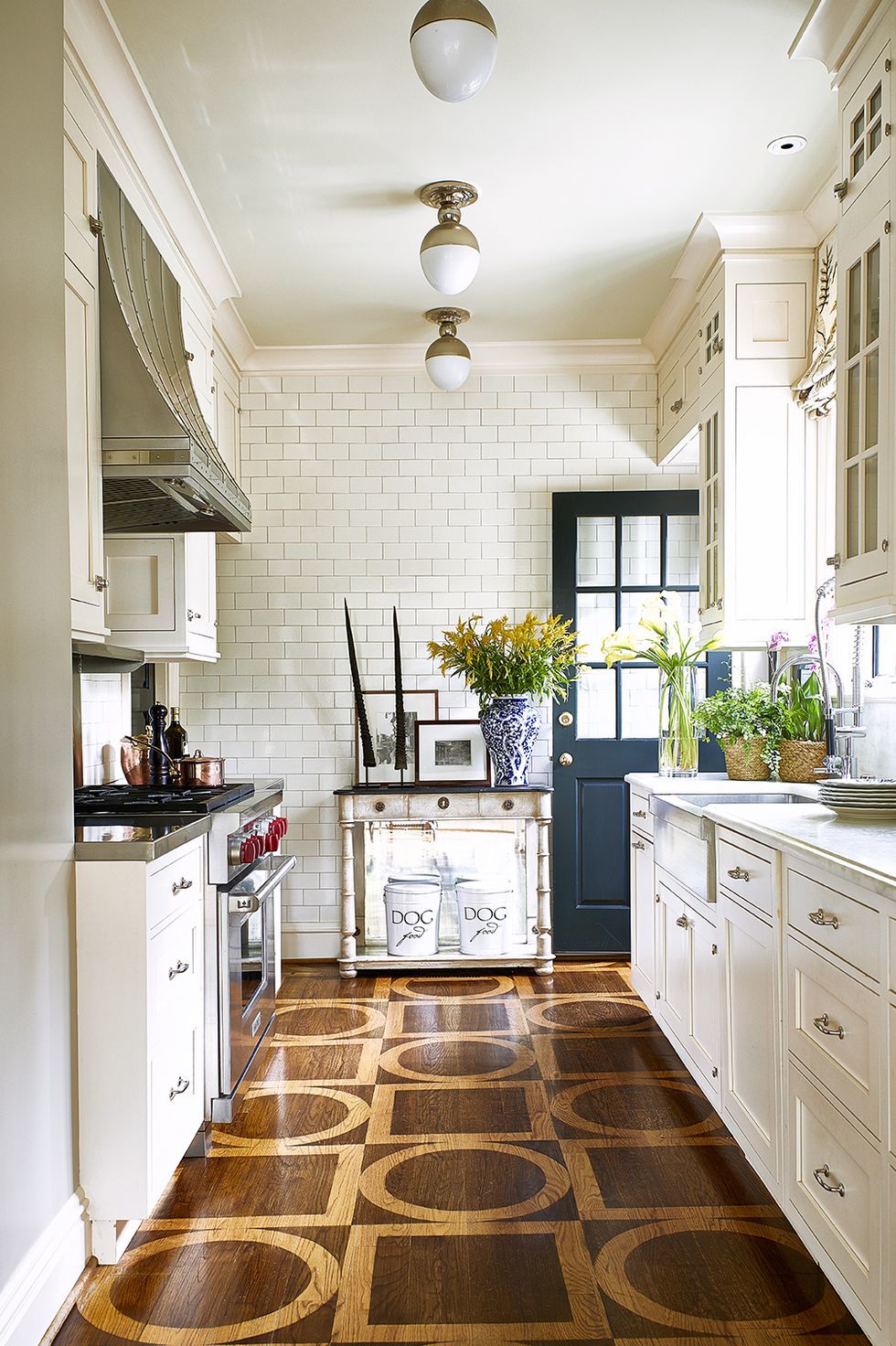 Plenty Of Blooms

Fill the room with flowers and opt for antique, classic vases for a French-country look. This geometric floor design personalizes the long, narrow galley kitchen.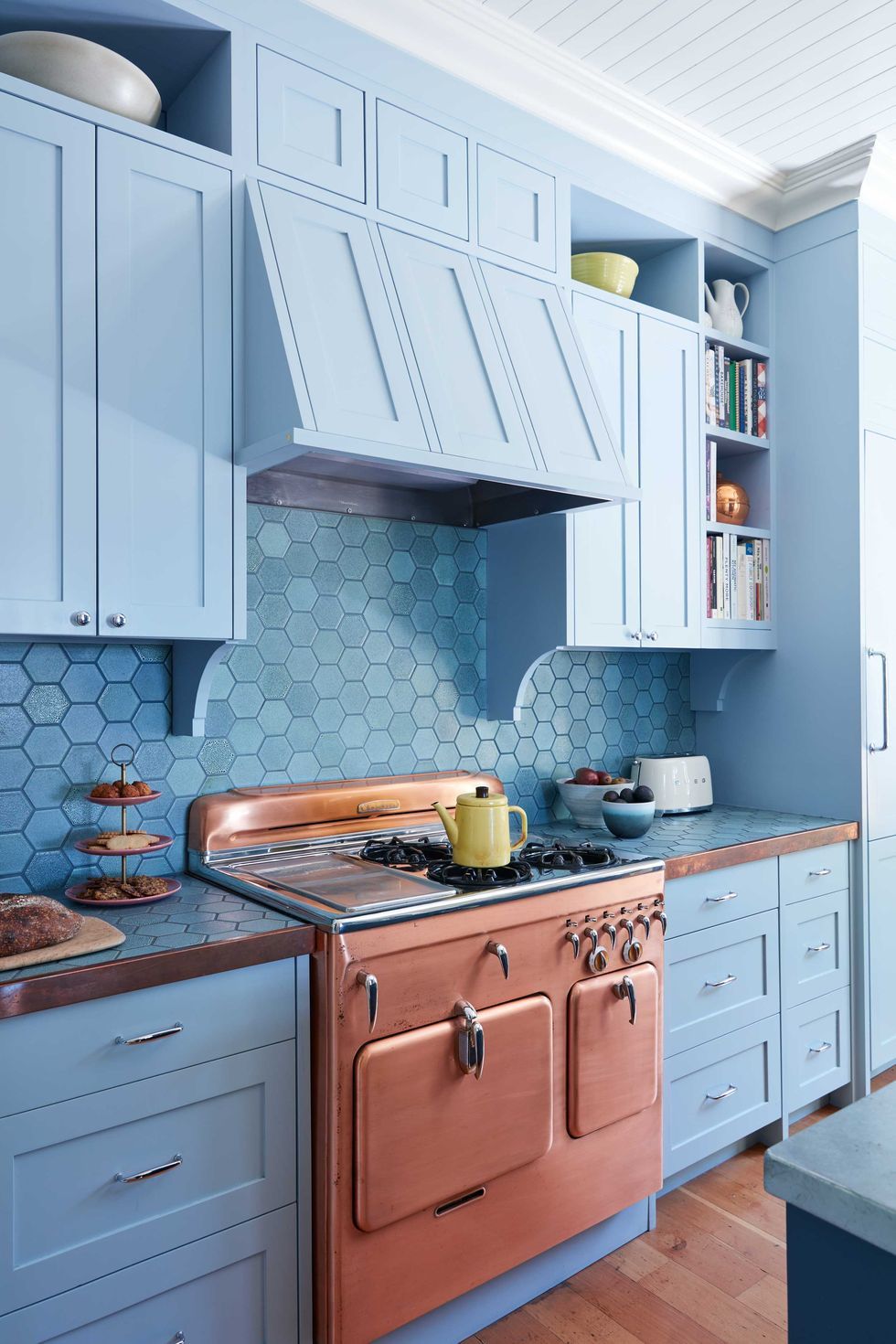 Retro-Inspired Appliances

Consider an on-trend yet timeless color combination for a bold kitchen statement. Retro-inspired appliances are great way to balance out the more modern elements and give it a French-countryside feel.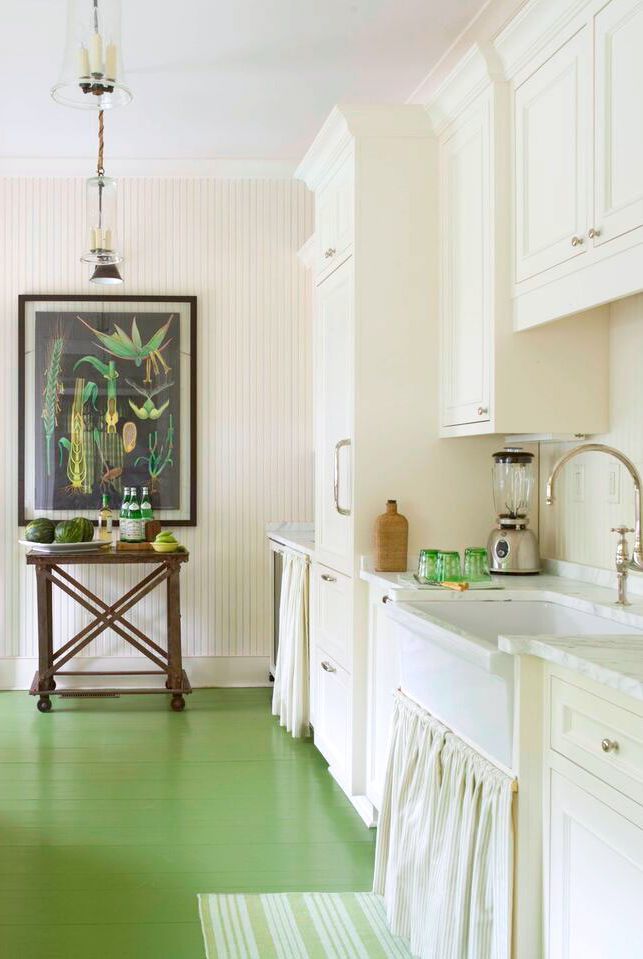 Dainty Accents

Paint the floors a cheerful color, and then reflect it with accent pieces and linens throughout the space, like a skirted vanityty. We can smell the fresh croissants from here.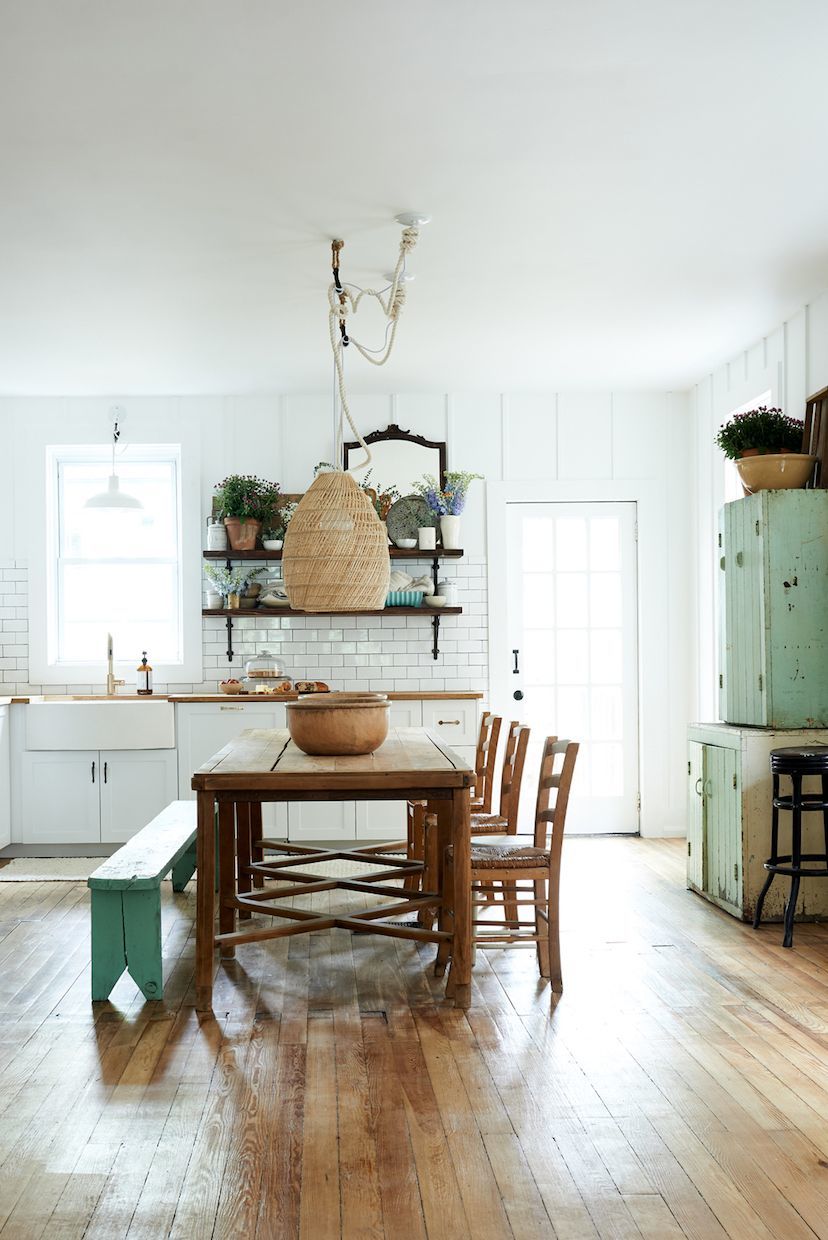 Eclectic Seating

Mix and match your seating for an eclectic farmhouse feel, and bring in pops of color with antique cabinetry and tableware. The woven pendant lamp adds a coastal flair, too. When it comes to choosing a backsplash, classic white subway tiles will never let you down.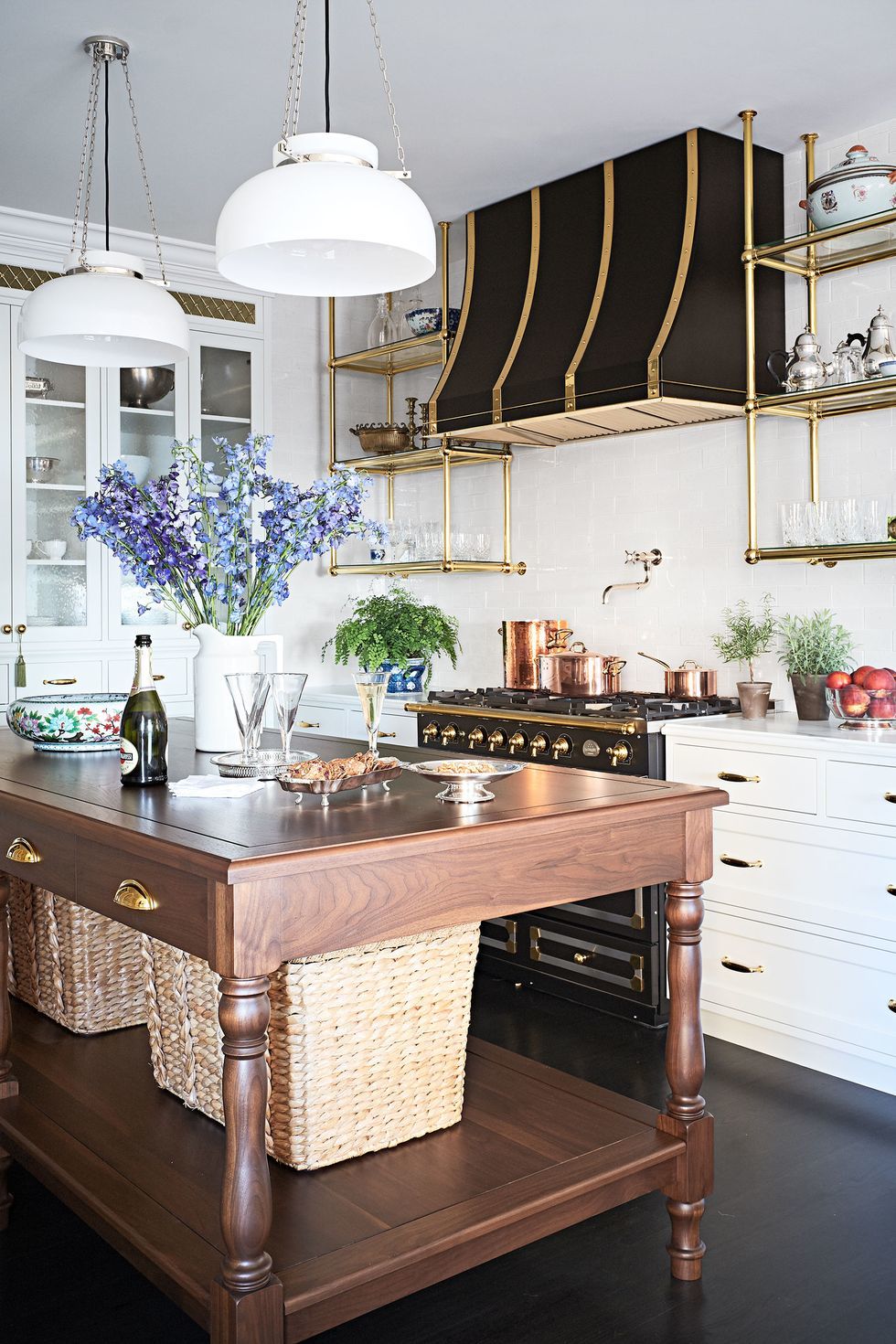 A Regal Range

French country can be formal, too: It's all in the range. The floating kitchen island is a great place to work and also offers extra storage space.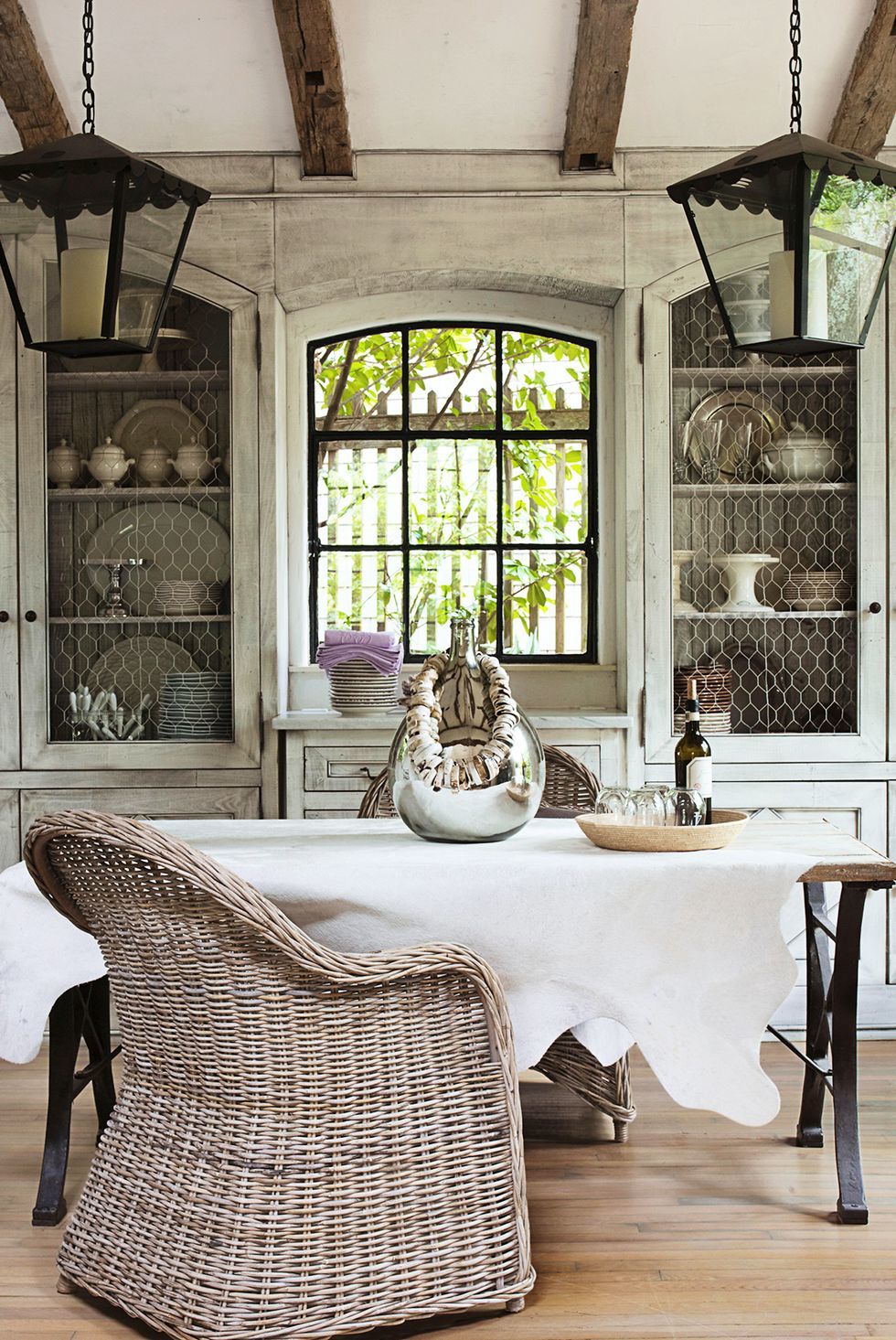 Island-Free

Instead of an island, opt for a bonus surface space that can function as both a dining table and a prep counter. Wrought iron window frames (with matching pendants), metal grate cabinets, distressed paint, and wicker chairs all contribute to a French country feel.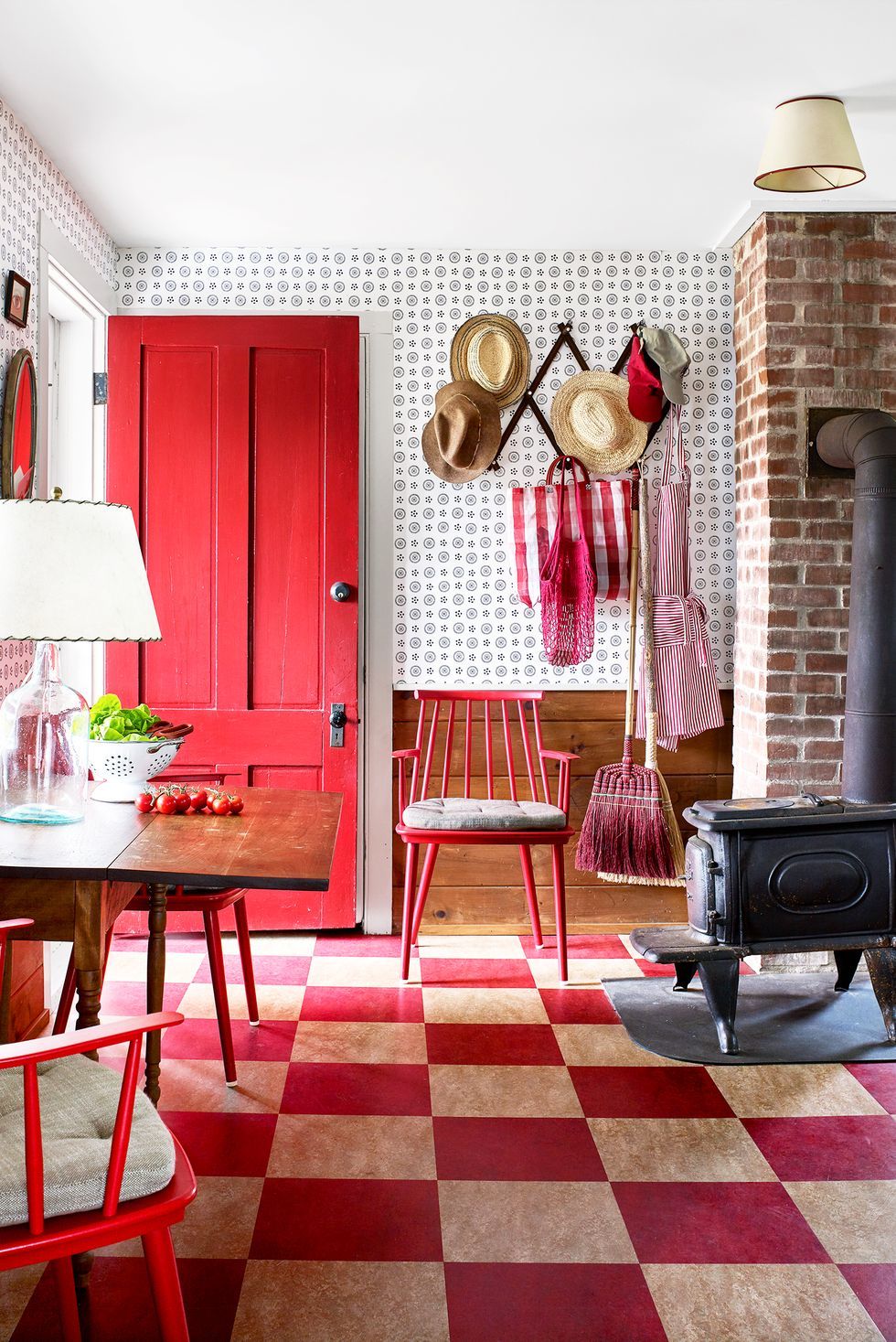 Market Bags

The kitchen is also a side entrance to this farmhouse, so designer Tom Scheerer secured hooks to the walls with plenty of reusable bags for fresh farmer's market produce. How French!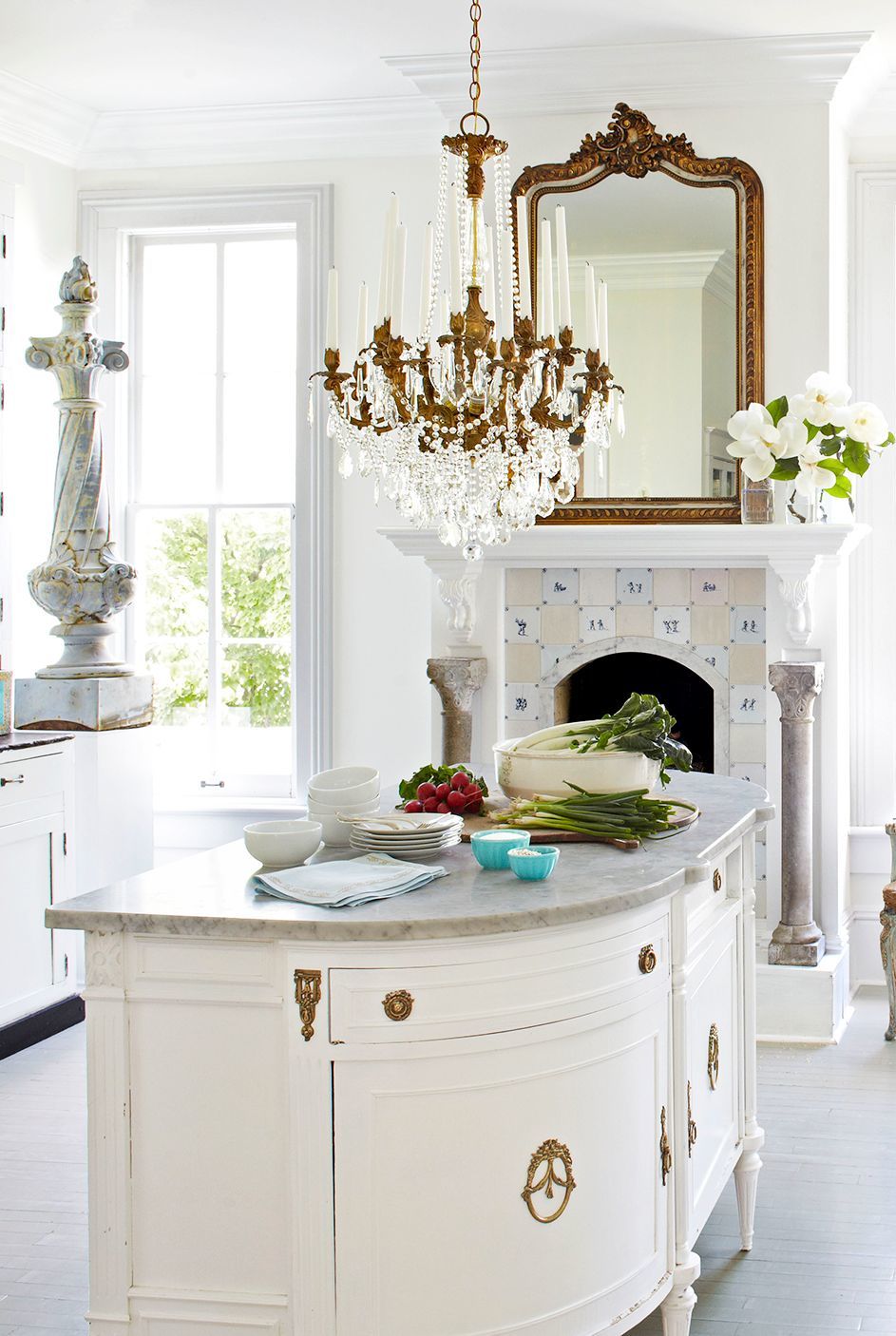 Reclaimed and Found Objects

This kitchen is the perfect balance between formal and laidback, thanks to designer Annie Brahler's skillful layering of antiques. The gilt antique mirror, chandelier, and decorative accents on the vintage demilune cabinets add some frill and pomp, while the reclaimed, distressed wood columns ground the room with an air of history and resilience.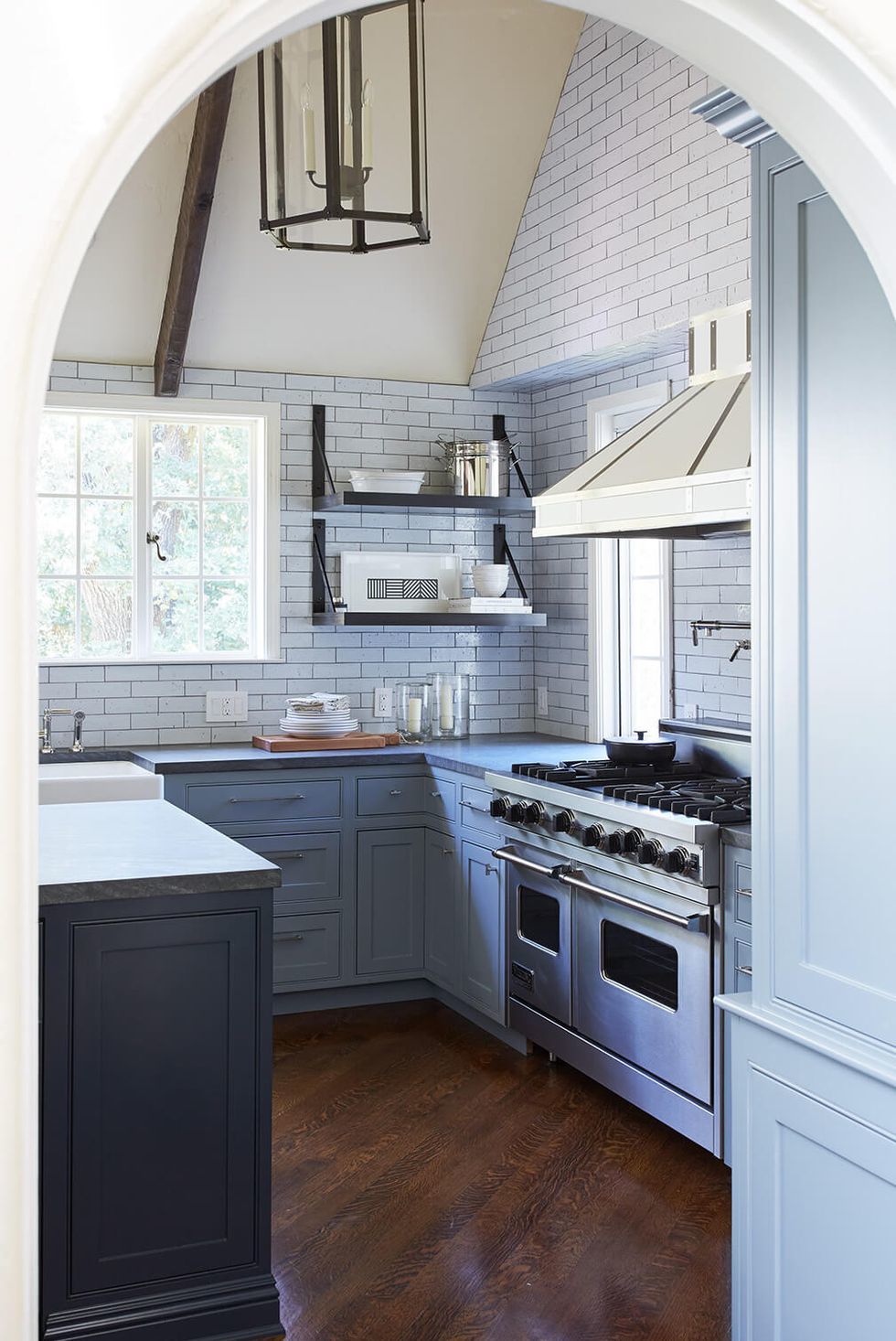 High Ceilings

This French-country-inspired (hello, wrought-iron pendant) California kitchen feels like the perfect balance between classic, cozy, and refined. A light blue hue brings in color without overwhelming the senses.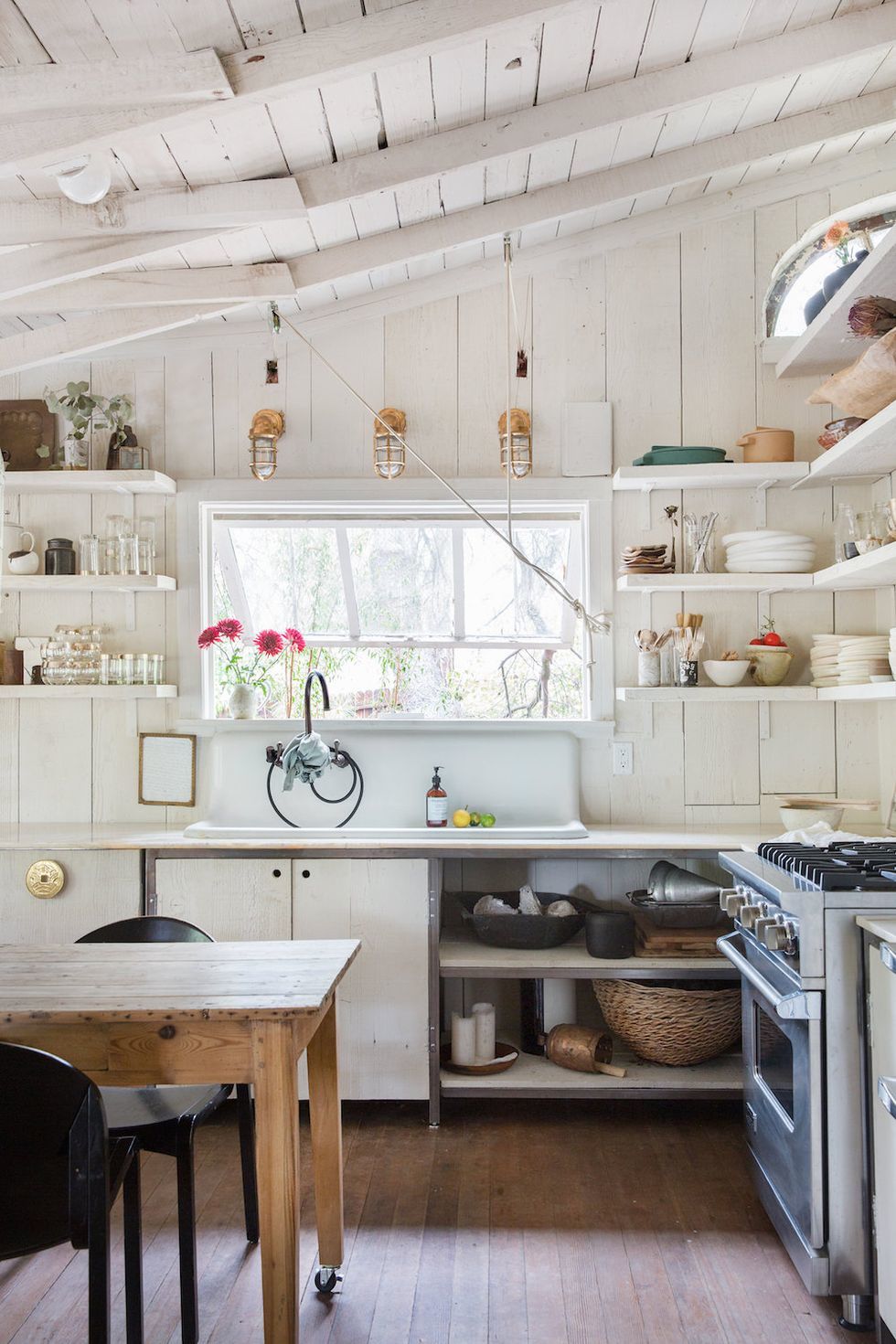 Rustic Bones

If you don't want to call the contractor to customize an island in the kitchen, bring in a long wood table that can double as a dining surface. Opt for open shelves for a casual look (and easy access to cookware) that really puts the spotlight on the rustic bones of your kitchen.