To celebrate Jonathan Adler's guest editorship of Livingetc's June issue, in stores now, the designer gave us his exclusive advice for collecting and curating objets.

Find more of his thoughts, expertise, creative genius and wisdom in our June issue, which has just hit the news stands. From incredible houses chosen by him, to access to artists and designers from his little black book to his trademark wit and humor, the issue is one for lovers of contemporary, glamorous and smile-inducing design.

Read more about what to expect from Jonathan's guest editor issue here.


Minimalism is a bummer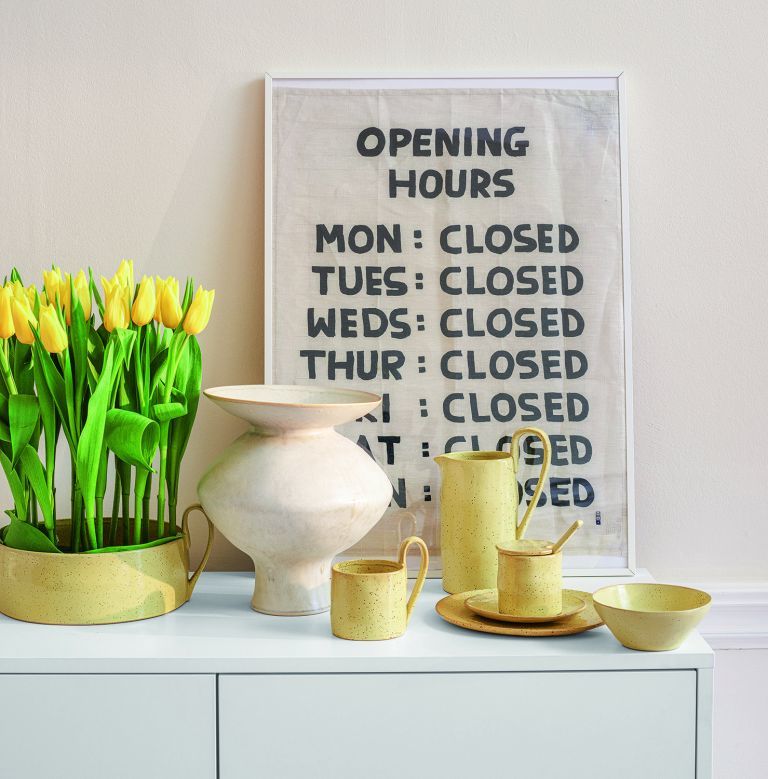 It's perhaps no surprise that Jonathan Adler, who started his career as a potter and is known for his quirky objets, doesn't worry about having too much stuff.

"Minimalism is very safe. Tasteful, but it is not memorable," Jonathan says, explaining why his favourite modern interior design ideas always focus around plenty of things. "I think it's a sign that you are slightly afraid of doing anything wrong and I think that's a very boring way to live. To me, minimal is miserable and maximalist is merry. People might think that I'm very post-Marie Kondo but I absolutely love her concept that you should only surround yourself with things that spark joy. I just happen to have lots of things that spark happiness within my soul – and encourage you to find joy in, say, a lipstick-pink chair, just because."


Don't forget negative space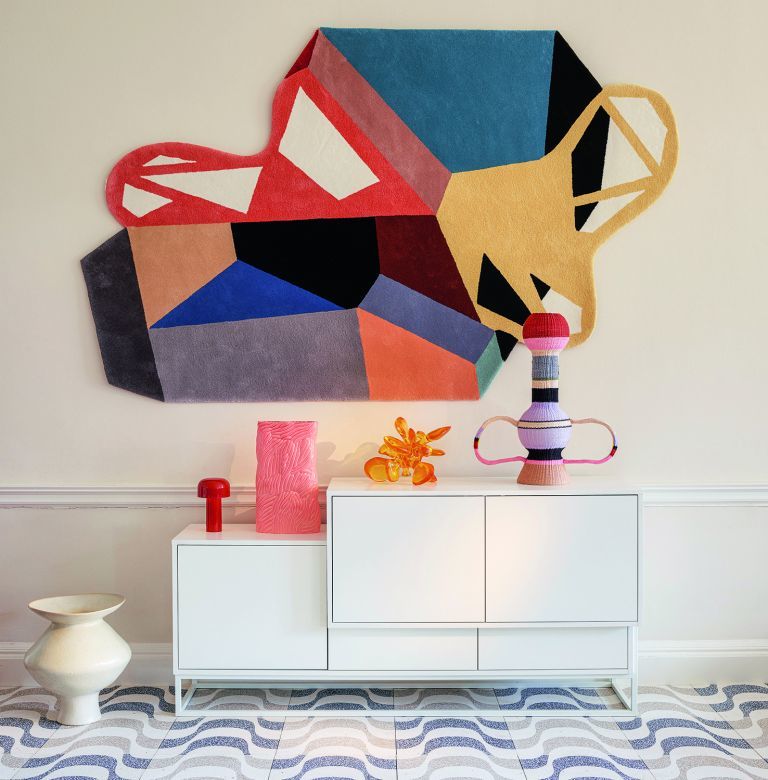 When displaying objects, Jonathan thinks it's actually really important to think of the space around them, as much as the objects themselves.

"Think of your home as a series of islands with a little moat of clean, blank space around each one," Jonathan says. "Then decorate the hell out of those islands, be they shelves or plinths. I love plinths – fill your home with them – so unnecessary but so fabulous. Have lots of things that spark joy and conversation and – best of all – intrigue."


Add soul with craft

And when choosing what to display, Jonathan says you shouldn't be too worried about the price of an objet, but more about how it was put together, either by a maker or by yourself.

"My forever muse is our next-door neighbour, Mrs Goldstein, who decoupaged her kitchen with magazine covers. Her home was a mix of iconic design classics and homemade craft that felt chic and soulful," Jonathan says. "A banker can acquire all the trophies she wants, but for every bit of priceless art, you should have something that you actually poured your heart and soul into. It's soulfulness you can't buy…it comes from within."