Los Angeles-based designer and home decor blogger Ajai Guyot is known for her neutral style — but when it comes to the holidays, Ajai and her husband, Jonathan, aren't afraid to add some festive flair to their home. As we learned from Ajai, there are many sustainable ways to get your space ready for the holidays without going overboard with garland, tinsel and sparkle.

Here, Ajai shares her tips for decking the halls while keeping sustainability and minimalism top of mind. Plus, get a peek inside her serene oasis in Orange County!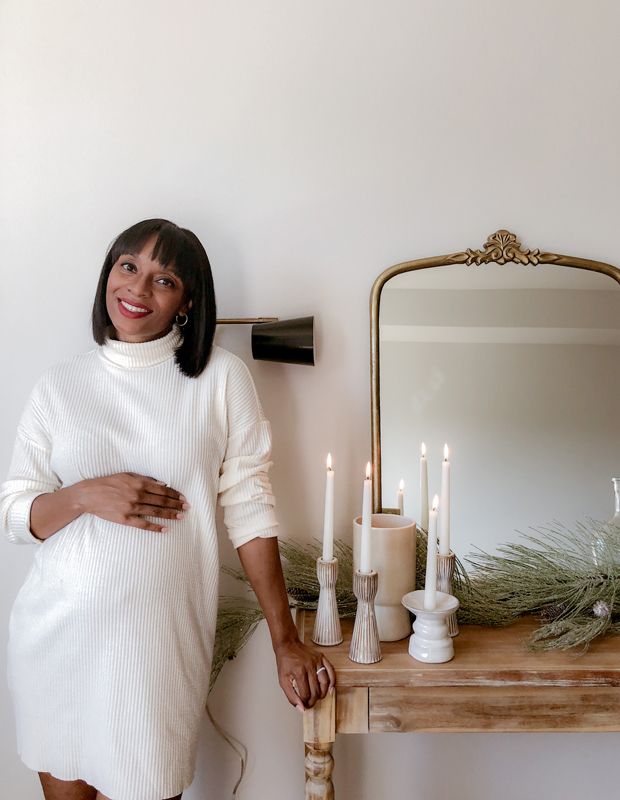 This year, Ajai — pictured earlier this year while pregnant — and Jonathan will be celebrating Christmas with their son, Jack, who was born in November. "My husband and I love our holiday decorating routine," she says. "We pull out our faux Christmas tree and some decor, turn on our favorite Christmas songs and start decorating."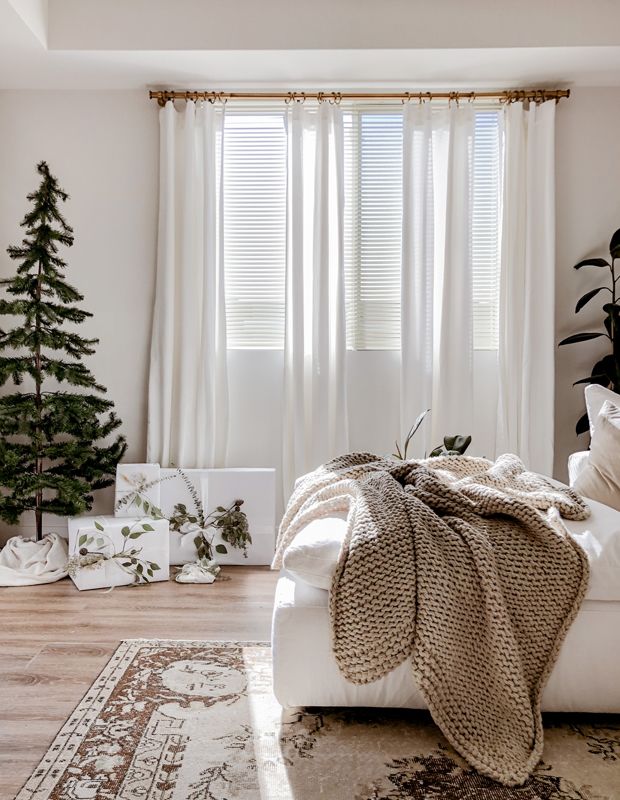 Scents, especially cinnamon and peppermint, are an important part of making her home feel ready for the holidays, according to Ajai. "Scents trigger my childhood memories the most," she says. "My grandmother had bowls of peppermints throughout her home for us to snack on, and there would be cinnamon brooms hung in every room."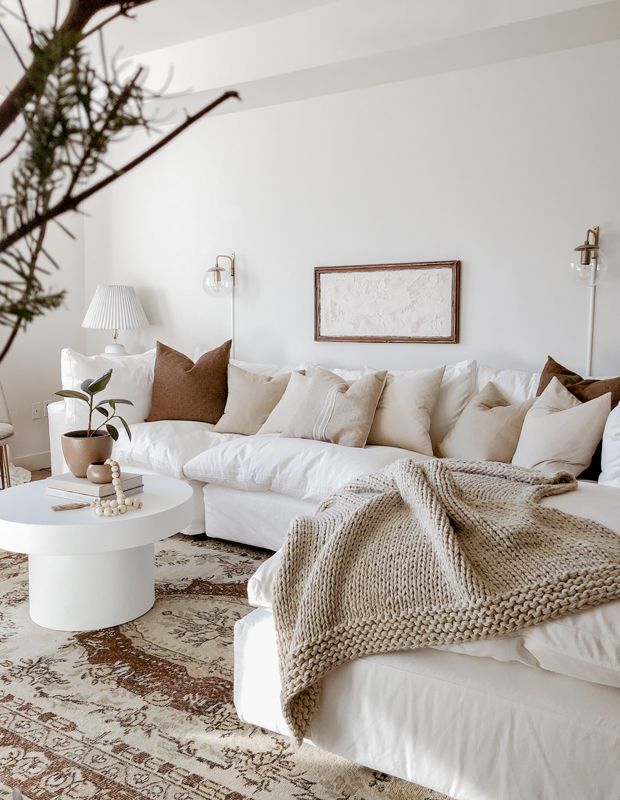 "Neutrals are simple and minimalistic," says Ajai. "These tones give a sense of being calm and stable, and these feelings are a necessity for me and my family in our living space."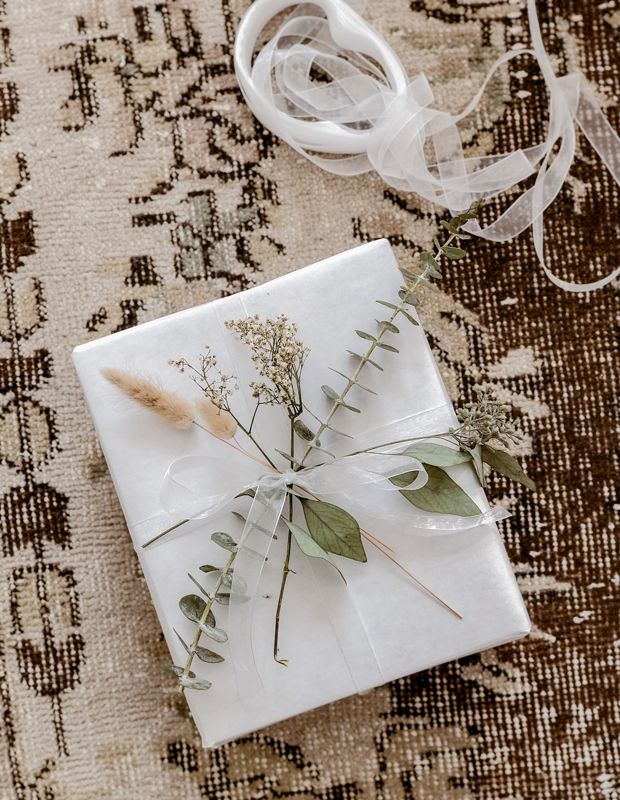 To wrap presents sustainably, Ajai recommends reusing delivery boxes as gift boxes and topping them off with natural decorations, like foliage and dried fruits.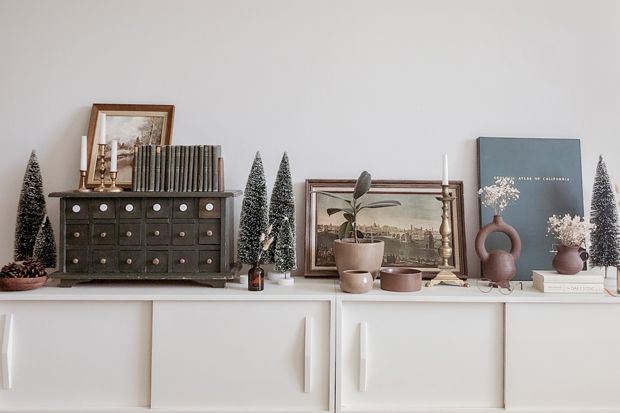 This year, instead of a traditional advent calendar, Ajai repurposed a vintage apothecary cabinet that she thrifted from a shop in Venice Beach. "We were told adjusting to parenthood would be tough, so I thought it would be nice for us to write encouraging and sweet notes to one another," she says. "We've each left notes in the cabinet drawers for us to open and read every day leading up to Christmas."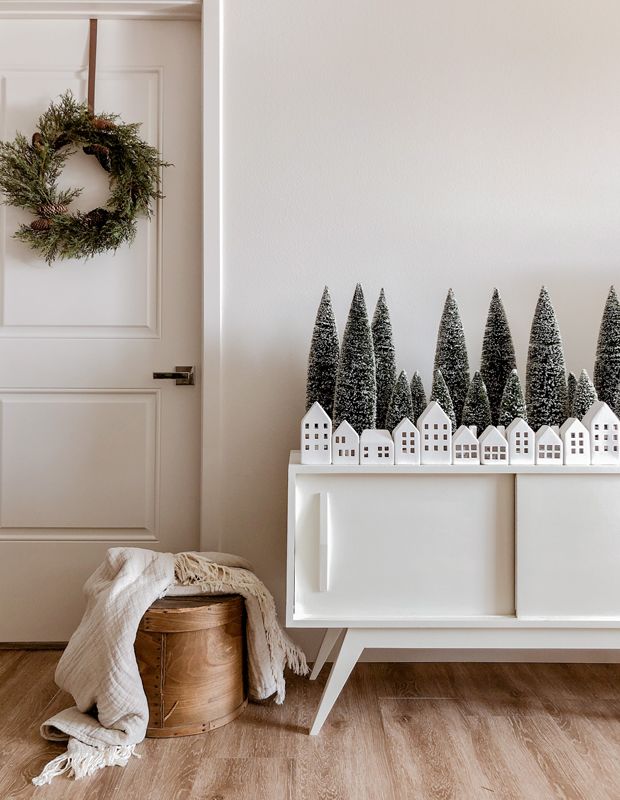 Ajai has long been a fan of vignettes that show her personality. She usually sets up some holiday vignettes around her home consisting of bottle brush trees, toy houses and lights.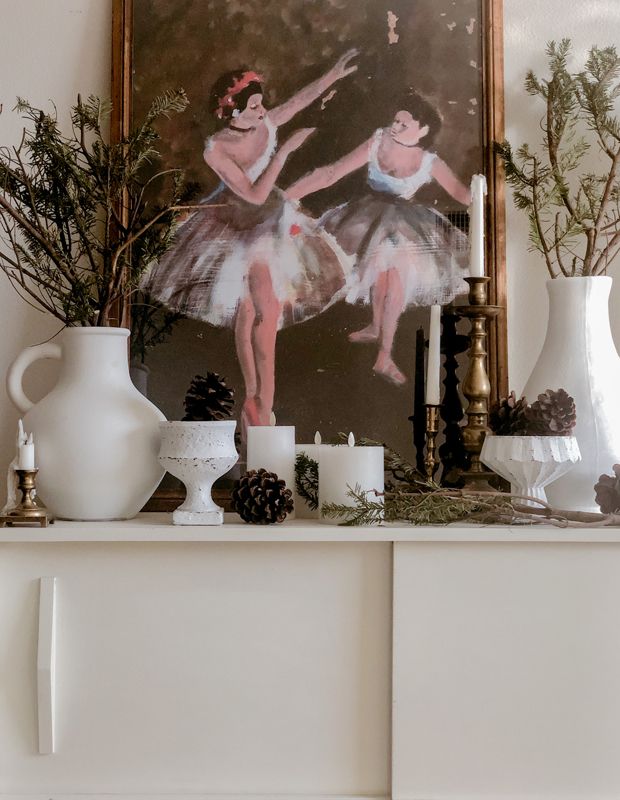 For those who want to decorate their homes sustainably, Ajai suggests using dried greenery for DIYs and arrangements.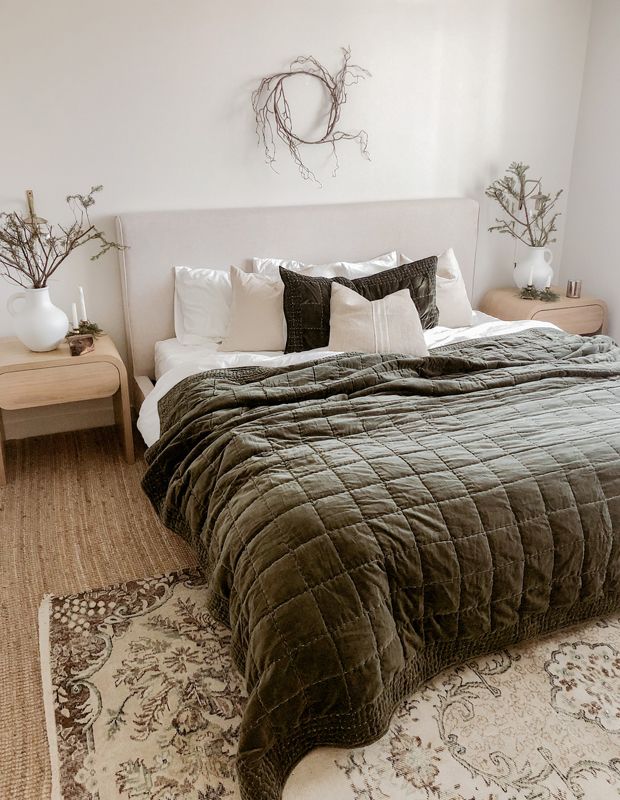 Ajai was able to snag some free greenery by asking a local Christmas tree farm if she could have their leftover trimmings. "We wrapped them around gifts, added them to a few of our white vases and placed them on our bedroom nightstands and living room credenza."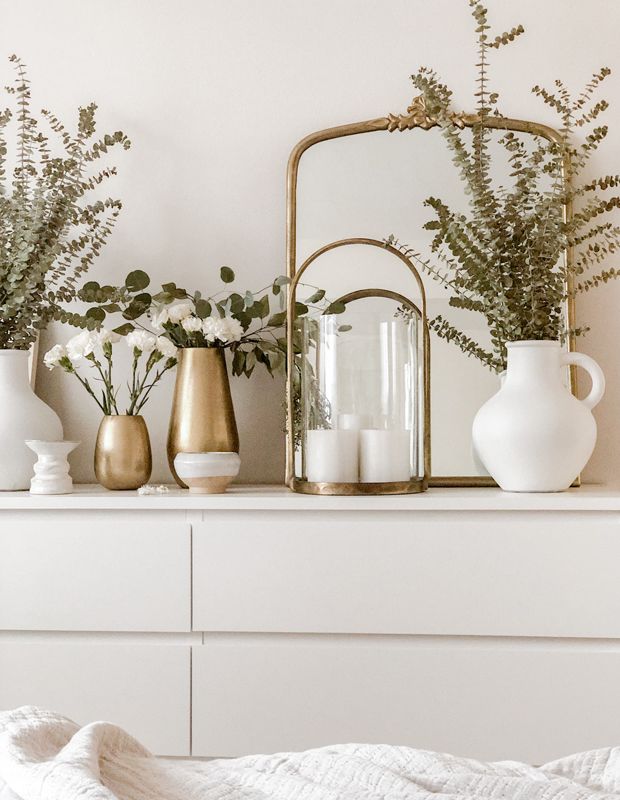 "Eucalyptus is my favorite dried greenery," she says. "I use dried greenery in my holiday tablescapes as centerpieces, wrapped around napkins, in vases and tied onto gifts."