Planning a renovation project in your house, for example, would be a great task to focus on and I am not talking about major plans but rather something smaller, like revamping that old rock chair that was long hiding in your dusty basement or renewing your home linen.

Playing with colours may be also very satisfying and willing to inspire you, today I have put together some very cool solutions directly from my beloved Africa to get a total black look: an ensemble of bold tribal graphics, strong silhouettes and exquisite craftsmanship to recreate a unique monochromatic atmosphere in your house (or part of it), an audacious but extremely rewarding choice that will impress you and your visitors.



How to decorate with black
#1 Living area

In both cases here, the total black effect is achieved through the very brave decision to paint the room in black or in extremely dark colours, such as charcoal grey. Then, one or two main thematic dark items such an armchair, a big painting or a rug are added to complete the overall dark effect. What do you think of the final result?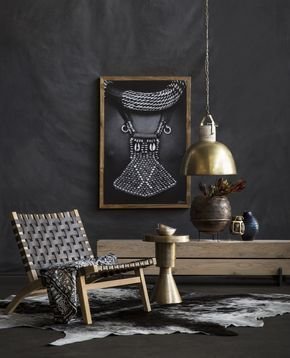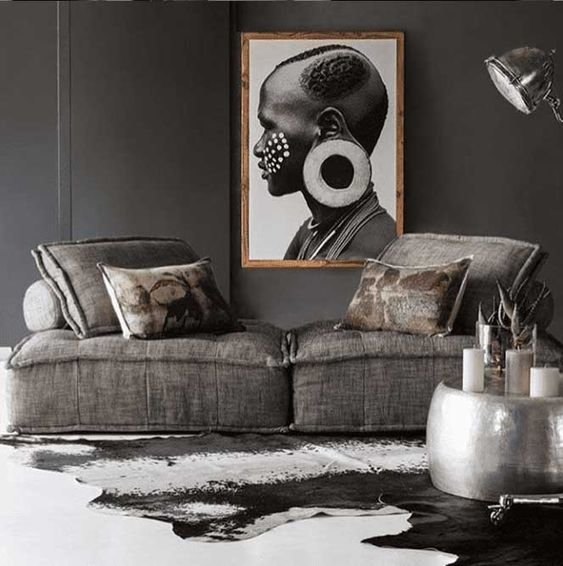 #2 Bedroom

Since in the bedroom a dark or a total black look may result a bit too much, you can choose to mitigate it by simply focusing on bed linens or accessories. Black mud cloths work wonderful as bed duvets, throws or pillows and cushions, as you can see. Check out also these cotton bed sheets inspired by mud cloths' motives, aren't they just gorgeous?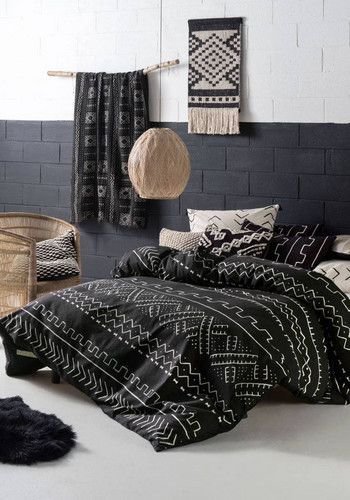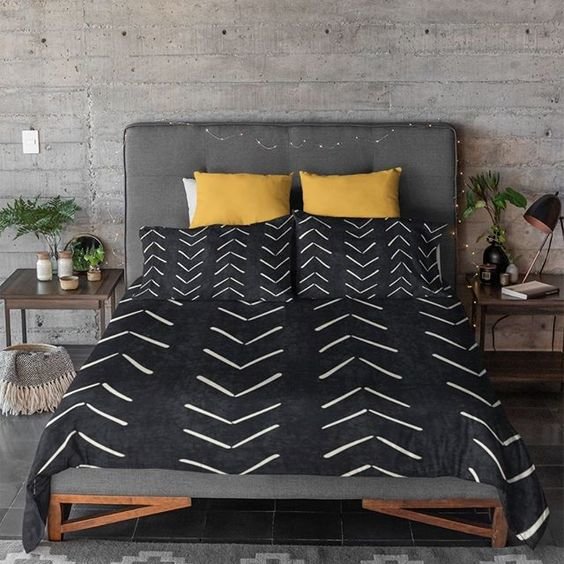 #3 Wallpaper

As an alternative to wall painting, another cool and original idea to get the African inspired total black interior look is to use dark wallpapers with tribal patterns. I know it may sound too audacious, but have a look at these options below where the linear and geometric motives of the Malian mud cloths are reproduced: the final effect (even in the bathroom!) is just so original and stunning.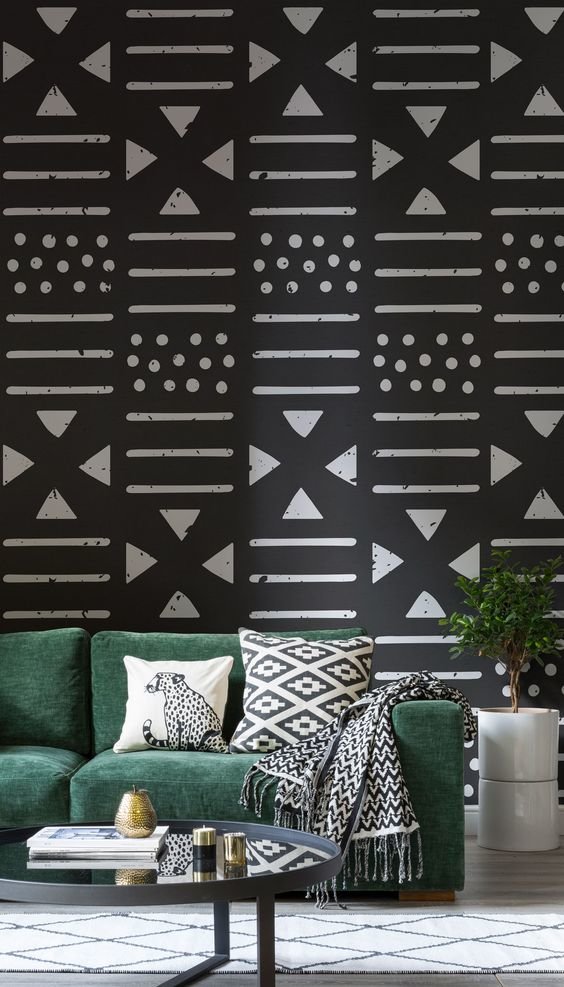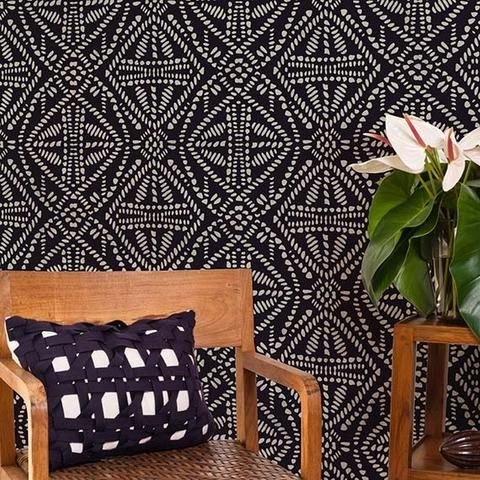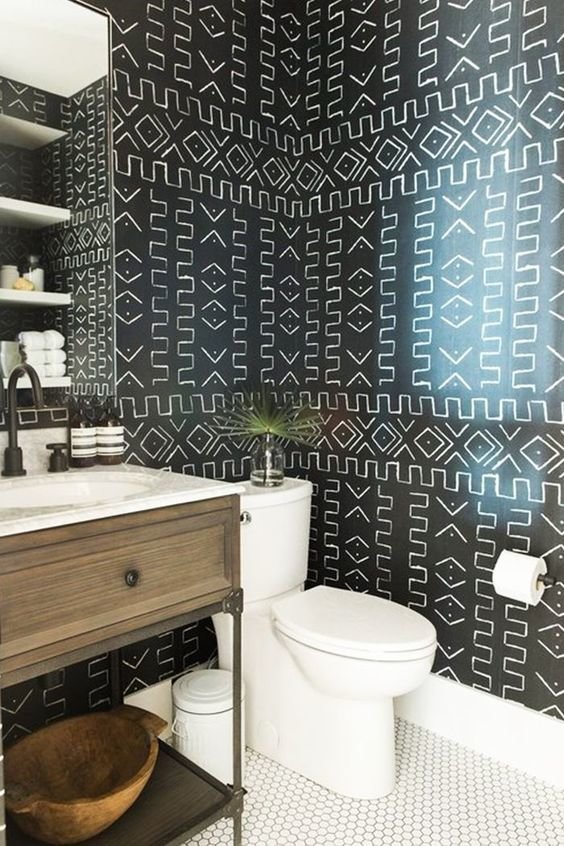 #4 Details

To recreate a predominant black colour palette, you can also opt for a less invasive solution by strategically placing a set of dark items to capture the attention and define the room's main colour line. As you know, the option of beautiful and intriguing African hand made objects here is endless: black Juju hats, Malawi chairs, raffia baskets, tiny sculptures and even tribal bijoux.