Whether she's working on simple living room refreshes or overhauling an entire house, Houston-based interior designer Marie Flanigan's focus is on making sure her clients end up with furnishings they can count on. "Often I'm steering my clients toward finding statement pieces that are timeless and classic-things you can pass onto your children," says Flanigan.

Furniture built to last is, for one thing, more sustainable (per the EPA, more than nine million tons of furniture ends up in American landfills each year). It's also more special than something thought of as more or less disposable. Investing in a dresser, sofa, or dining table that will be well-loved (and well cared for!) will mean years-even decades-of use and enjoyment.

We called Flanigan to talk about the things to look for when picking out furniture that will be part of your household for years to come, as well as some Arhaus pieces that demonstrate these principles at play.


Do a heft check

Besides checking the product details, what's the best way to figure out if the couch or chair you've got your eye on will last-and be comfortable through it all? Easy, says Flanigan: Feel it! "Unzip the cushion and remove the back cushions-a cushion should really have a good padding and weight to it."

The weight of a piece overall, she adds, is also a good way to gauge if something is made out of durable, authentic materials. A good rule of thumb: The heftier an item is, the likelier it is to hold up to wear.


Zero in on the springs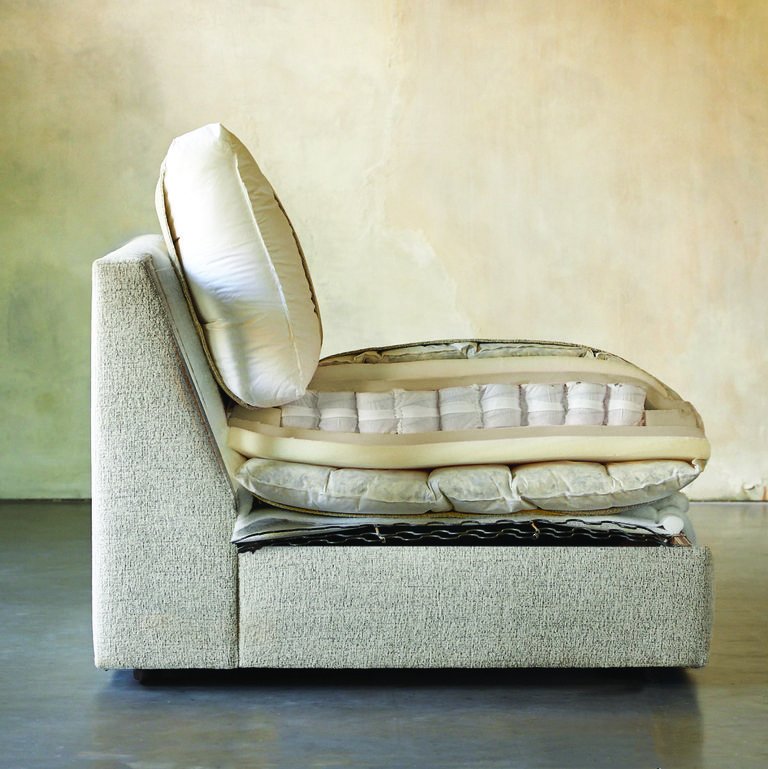 When it comes to upholstered furniture, Flanigan says the key is in the springs. "The best way a cushion can be made is with an eight-way, hand-tied spring, which is a fancy way of explaining how the springs are tied down and how close they should be together," she notes. This, she says, is an indicator of comfort and longevity: "If there aren't enough springs used, it'll feel and sit uneven."


Seek out materials with substance

"I'm always talking about authentic materials," says Flanigan. "You want authentic wood materials to be used in all construction, really. Don't be afraid of a patina finish because that can often signal authenticity." The goal, she says, is to shop for pieces that can be refreshed as they age, which often means choosing solid woods like oak or metals like silver.

But it's not just solid woods and metals that are worth examining. "Veneers can be beautiful to use-veneer basically just being a thin piece of wood over a different type of frame or wood." Just be sure to examine the seams and corners. Is the glue coming off? Is it coming undone? Checking the quality of construction should be a part of any furniture purchase.


Inspect wood construction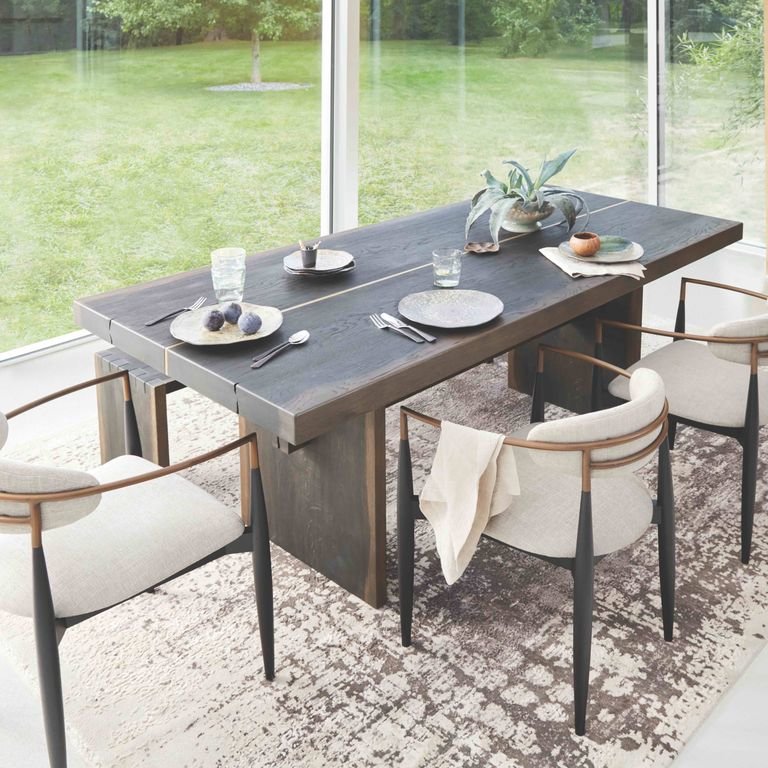 Especially when it comes to wood pieces, Flanigan says it's essential to look not only at the quality of the material itself, but at those construction details. "Joint construction has always been a telltale sign of quality throughout the years," she says. "If you see dowels or dovetails, or mortise and tenon joints, that's a great sign of construction. Bad signs are glue or nails that you can see, or staples."

Flanigan also recommends checking wood for knots-too many might mean the piece is less likely to remain sturdy over time.


Take a look at joints in general

One thing Flanigan says is a must-do when shopping for an heirloom-quality dresser, armoire, or credenza, whether its mostly wood or made of something else? Open any drawers or doors.

"You can tell a drawer has been made well," she says, "if the bottom piece of [it] floats in a groove versus being affixed tightly. You want it to be able to expand and contract with different temperatures."


Test for sturdiness and softness

Flanigan points to popular-right-now woven furniture as pieces that buyers can assess the quality of with their own eyes-and hands, as the case may be. "Check the quality of woven and rattan pieces by running your hands across it, feeling the weave. Is it loose? Is it going to break apart? Does it feel like if you actually sat on a rattan, is it going to bust through?"

It can also be helpful, she says, to think of shopping for furniture as not so different from shopping for clothes-choose pieces you love that feel good to be in (on). Just like you wouldn't want a suit to feel scratchy, sofas (and secondary fabric pieces, like throw pillows and blankets) should feel equally nice to run your hands over.