Mickey Muennig, the architect who many referred to as "the man who built Big Sur," passed away at the age of 86 earlier this month. Last week, friends and family gathered at the Henry Miller Memorial Library for a ceremony his daughter, Michele Muennig, dubbed Gnomeanomaly-a marriage of gnome and anomaly that underscores her father's whimsical nature.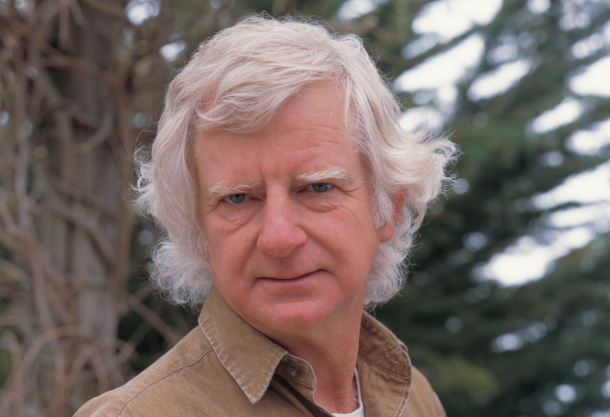 Originally from Joplin, Missouri, Mickey Muennig graduated in 1959 from the University of Oklahoma, where he studied under pioneering architect Bruce Goff. He moved to Big Sur, California, in 1971 and quickly became acclaimed for his eco-forward designs.

"Mickey was a gnome, or a wise man, or a magician, or a wizard," attests Muennig's longtime friend Magnus Toren in an interview with Monterey County Weekly. "He had that kind of personality where he was very much living in his own space, in his own mind."

For much of Muennig's life, those around him would refer to the architect as "Gnome." Big Sur locals who regularly caught glimpses of him flying by in his bright red Mini Cooper called him "White Elf." As a result of his work in the Golden State, critics gave him a different title: the unsung pioneer of California's iconoclastic organic architecture movement.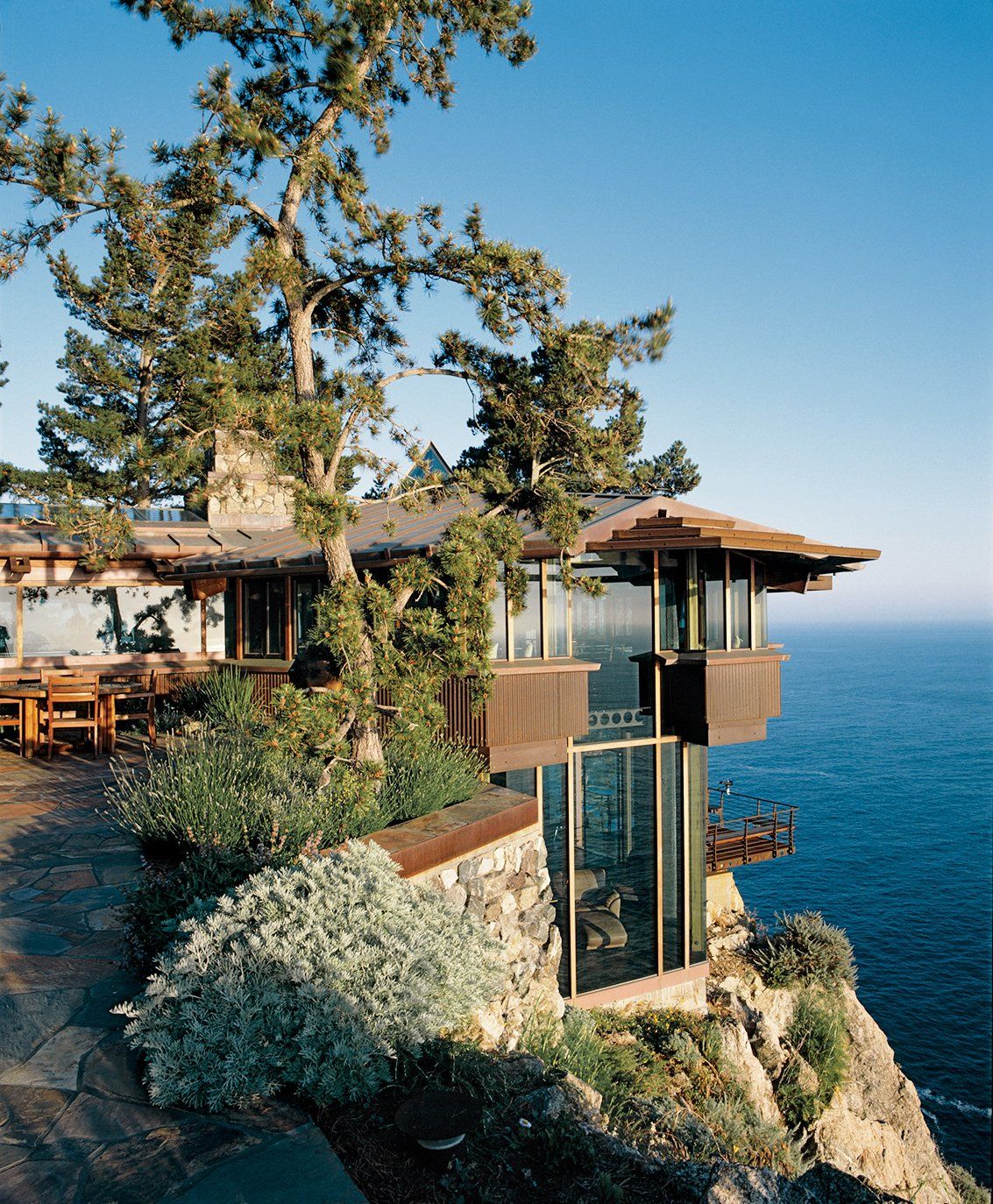 The thousand-foot cliffs and precipitous mountains of Big Sur, California, have a long history of attracting contrarian thinkers. Taking cues from the flora, fauna, and rocky cliffs of the region, Muennig's brand of organic architecture didn't stop with the terrain.

Born in 1935 in Joplin, Missouri, George Kay Muennig left his hometown at age 18 to attend the Georgia Institute of Technology. Though he originally planned to study aeronautical engineering, he became fascinated with architecture upon reading about the creations of architect Bruce Goff, a contemporary of Frank Lloyd Wright. Shortly thereafter, Muennig transferred to the University of Oklahoma to train under Goff before graduating in 1959.

It wasn't until 1971 that Muennig would first arrive in the coastal California enclave of Big Sur. After attending a workshop at Esalen Institute, a counterculture retreat founded in the '60s to explore human consciousness, the seeds of his adoration for the area were planted and he never left. "I became a hippie real fast," Muennig said in a previous Dwell interview. "I didn't even care if I did architecture anymore."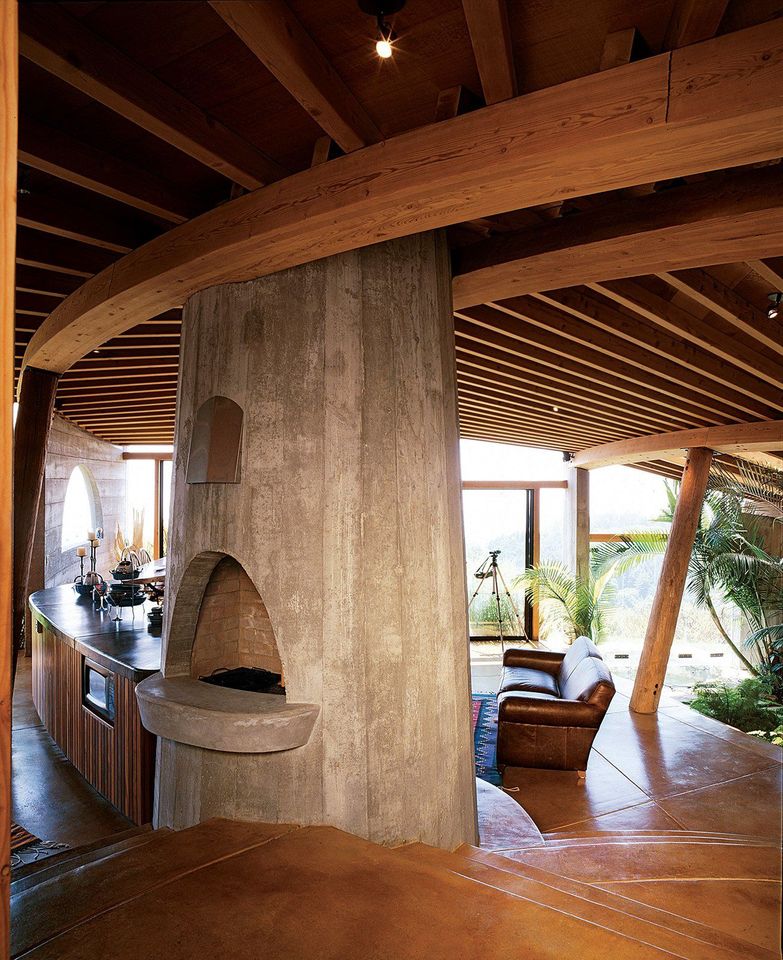 The interiors of many of Muennig's houses emphasize natural building materials such as wood, concrete, and stone. Plant life and nature are intrinsic to the Pfeiffer Ridge House IV.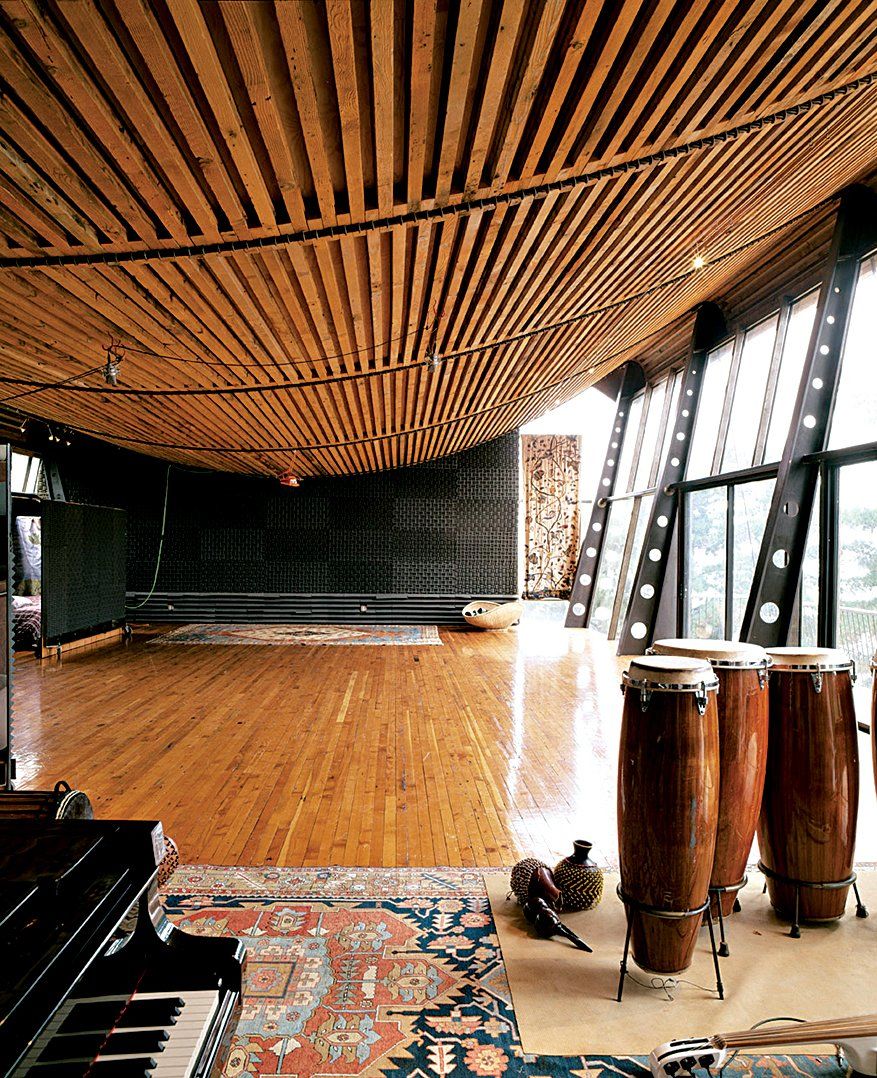 Adjacent to the owner's larger home, the Music Studio, with its bowed, ship-like ceiling, was designed to house events, parties, and performances.

Instead of abandoning design for other pursuits, however, he soon established an avid following with his ecological buildings that took cues from the encompassing natural terrain. In 1975, Muennig purchased 30 acres, crafting a 16-foot-diameter glass teepee as his temporary home. The greenhouse-like structure would go on to serve as his studio, but its initial purpose was to study the effectiveness of passive solar heating. He also used the unit as a live-in lab to explore the advantages of living with minimal space. "It was definitely small," he said. "But I felt happy in it."




Throughout his career, he aggressively adhered to the tenets of organic architecture-a design approach largely credited to Frank Lloyd Wright.

While Muennig received accolades for many of the homes he built along the coast and throughout the country, one of his most notable projects is the Post Ranch Inn, completed in 1992. Overlooking the Pacific Ocean, the 30-room hotel features various freestanding units that include tree houses built on slender stilts, and hobbit-like rooms covered in sod and wildflowers-each offers a unique vantage of the rugged Big Sur coastline.

"What Mickey was able to do here," says Mike Freed, owner and developer of the inn, "was to take this amazing piece of property and not have the architecture compete with the beauty of the landscape."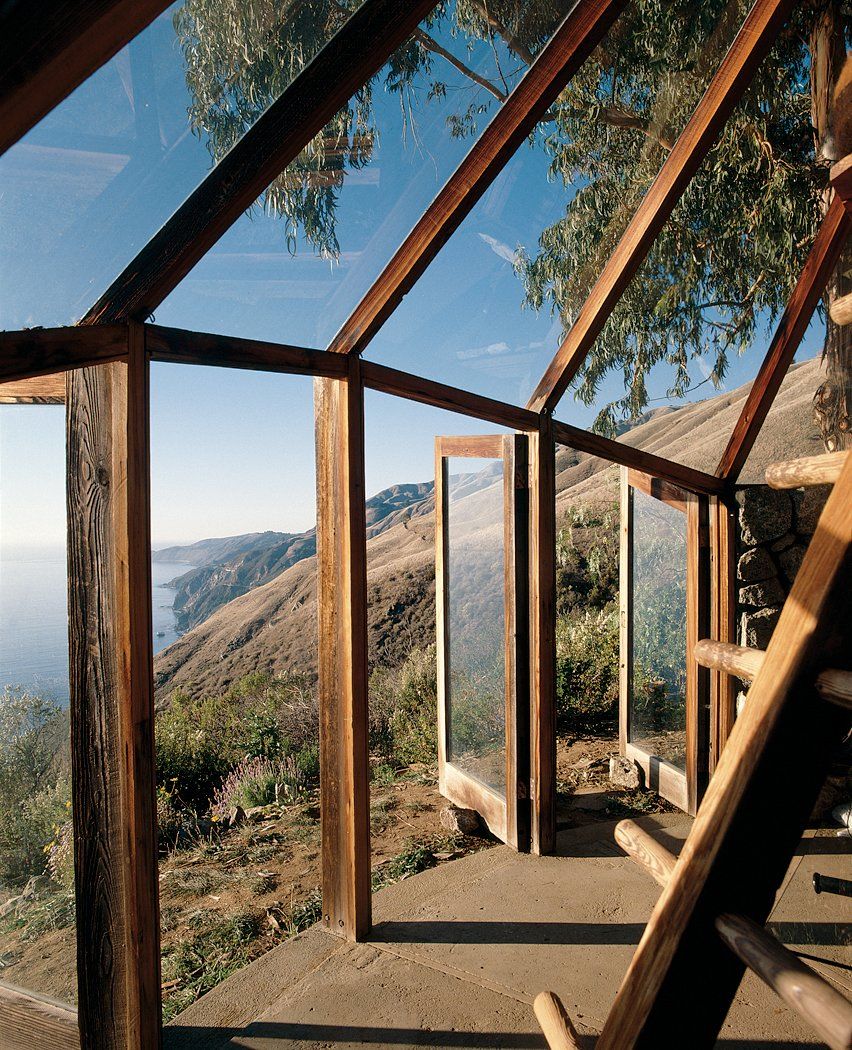 Muennig's Green House utilizes the western sun of the dramatic Big Sur coastline.

Other celebrated projects by Muennig include the Baths at Esalen, and the Hawthorne Gallery, a space for local art just around the bend from the Henry Miller Library on Highway 1.

During his life and career, Muennig won over countless hearts in the architectural world as well as in own community; today, he's recognized as one of the top 100 architects in the U.S. And though he may no longer drive Big Sur's winding roads, his spirit lives on at every turn.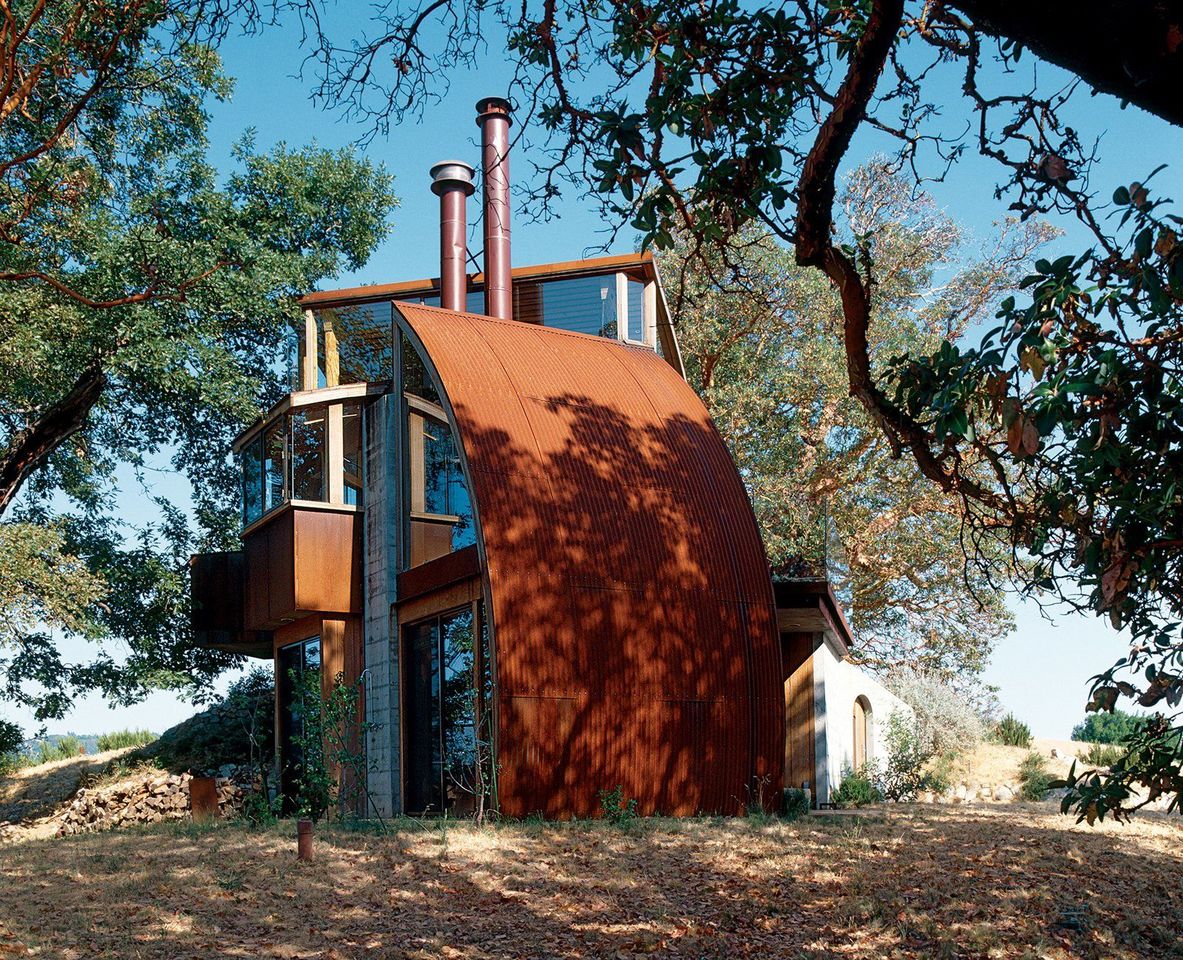 Hidden away up a perilous dirt road, the Witt Guesthouse, in its material and construction, reflects the wildness of the beauty that surrounds it.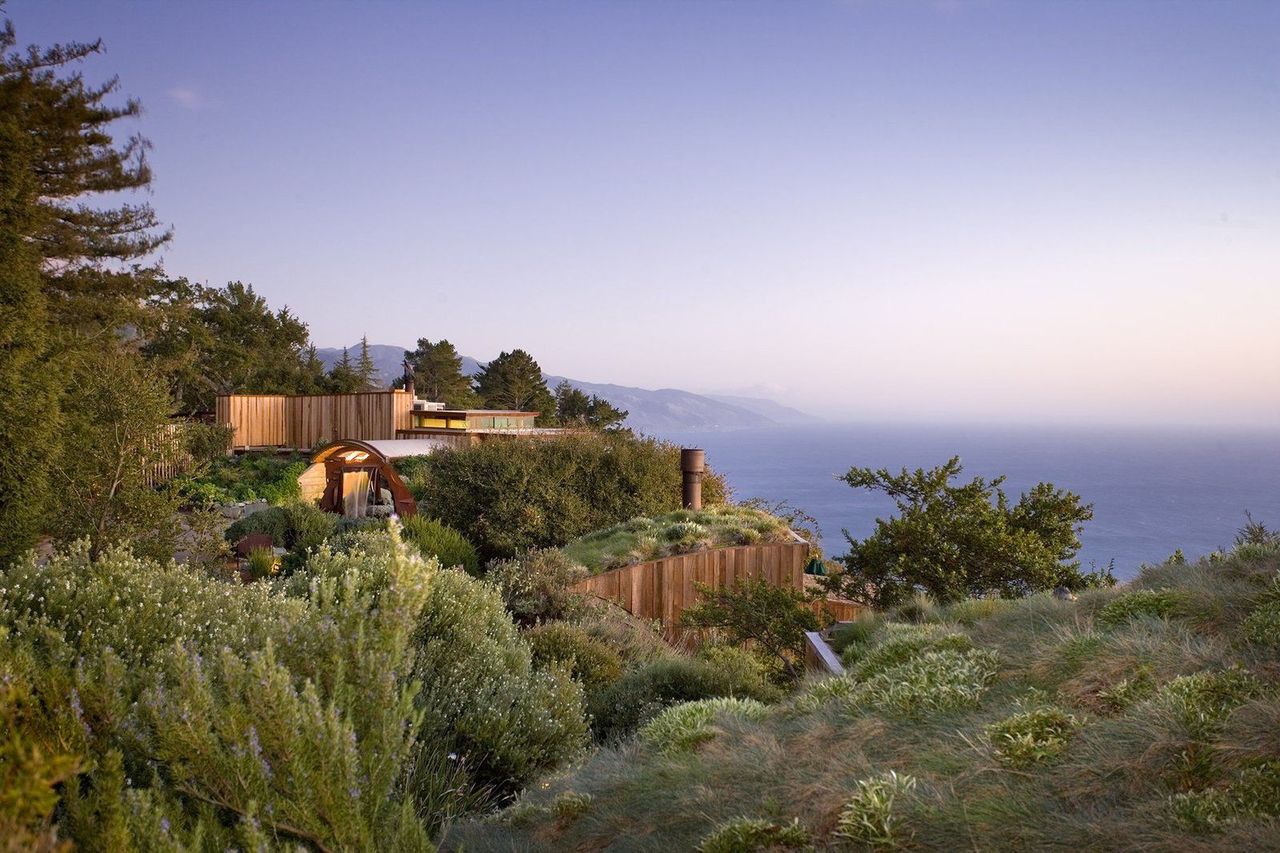 A look at the 30-room Post Ranch Inn, which contains no right angles. Muennig felt that straight lines were a "cop-out."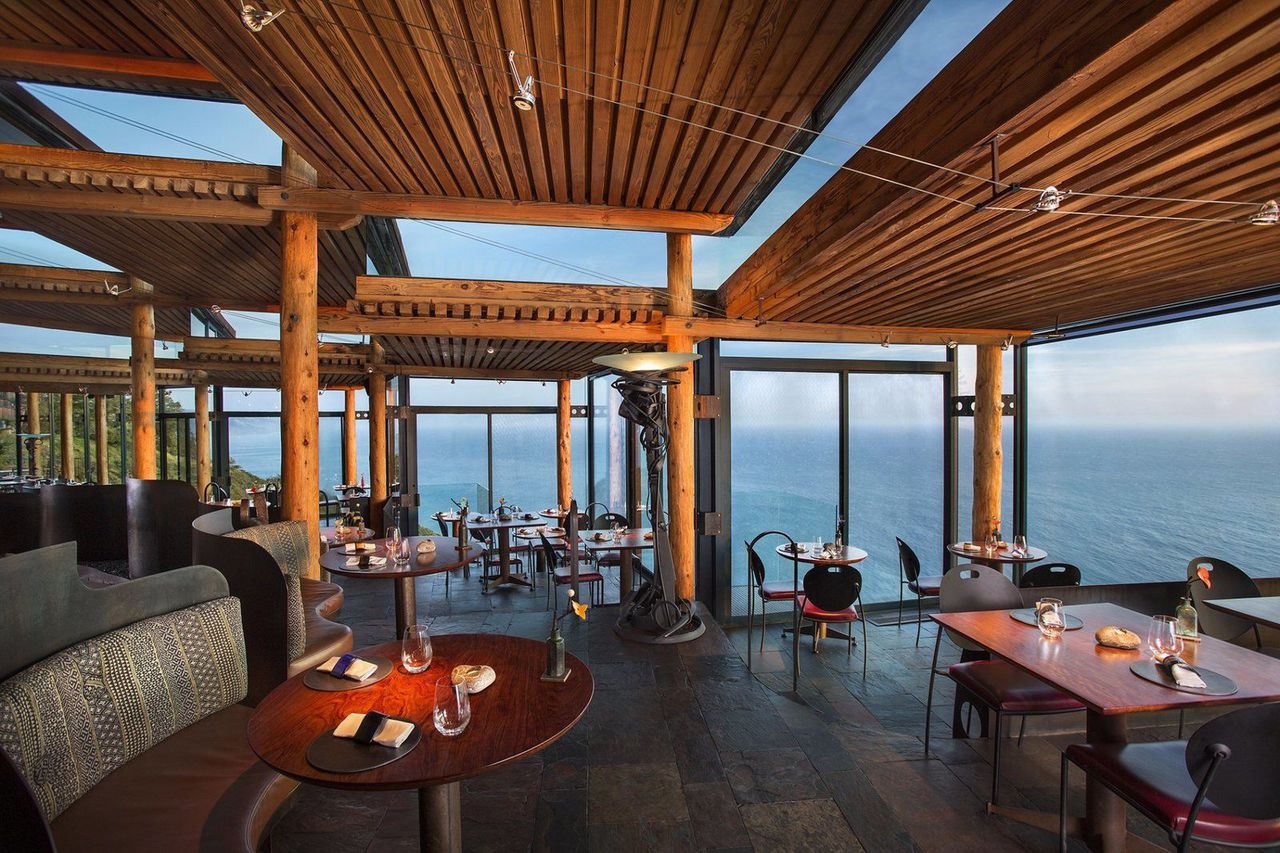 The interiors of the Post Ranch Inn look out over the vast Pacific. "I like to cantilever rooms over a cliff," Muennig said in a previous Dwell interview. "It helps people get rid of their fear."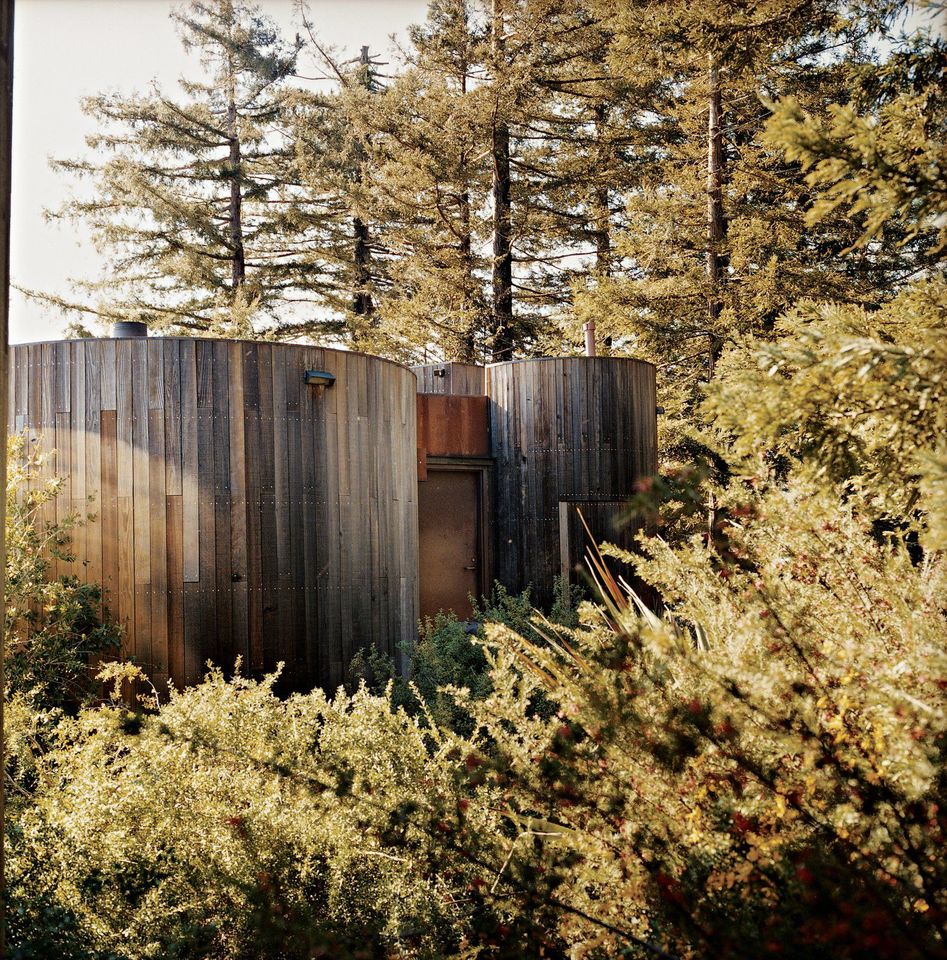 For the Butterfly cabin, one of the units at the Post Ranch Inn, Muennig chose materials that age gracefully when exposed to the elements. He regularly uses Cor-Ten steel, a group of steel alloys that form a rust-like appearance when battered by wind and rain.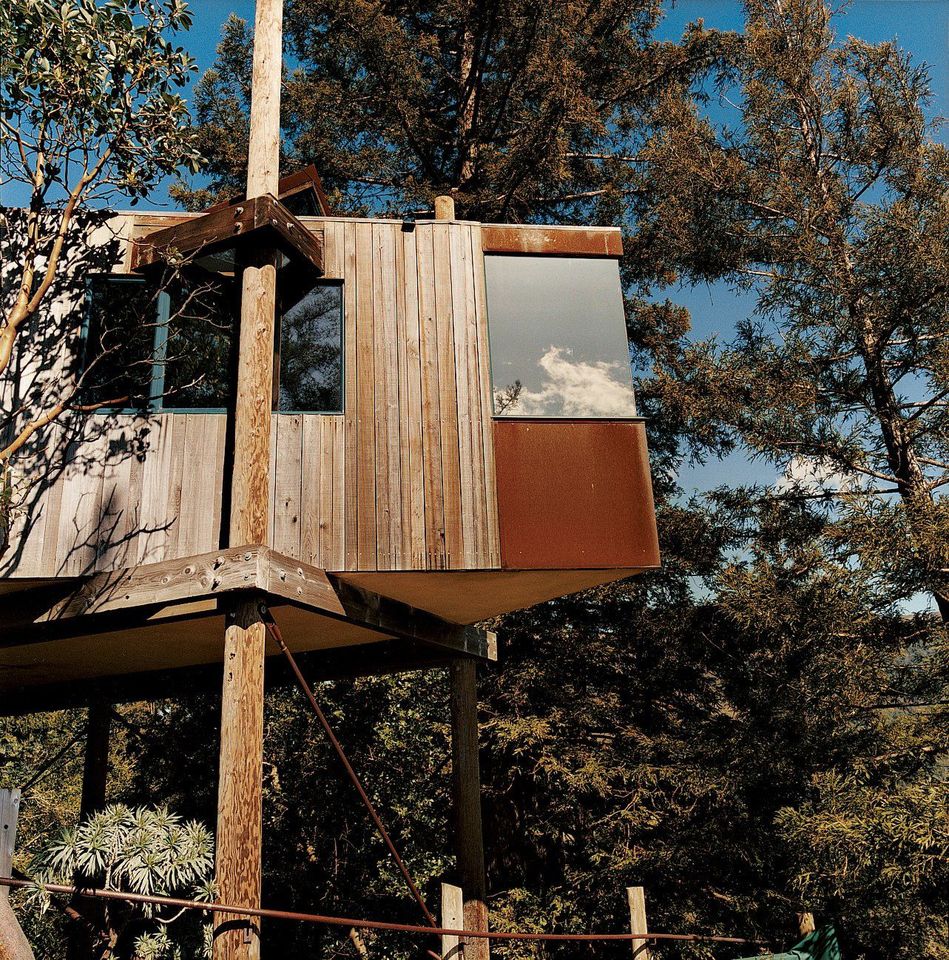 The Treehouse, another part of the Post Ranch Inn, features Cor-Ten panels and sits 10 feet above the ground on slender wooden stilts.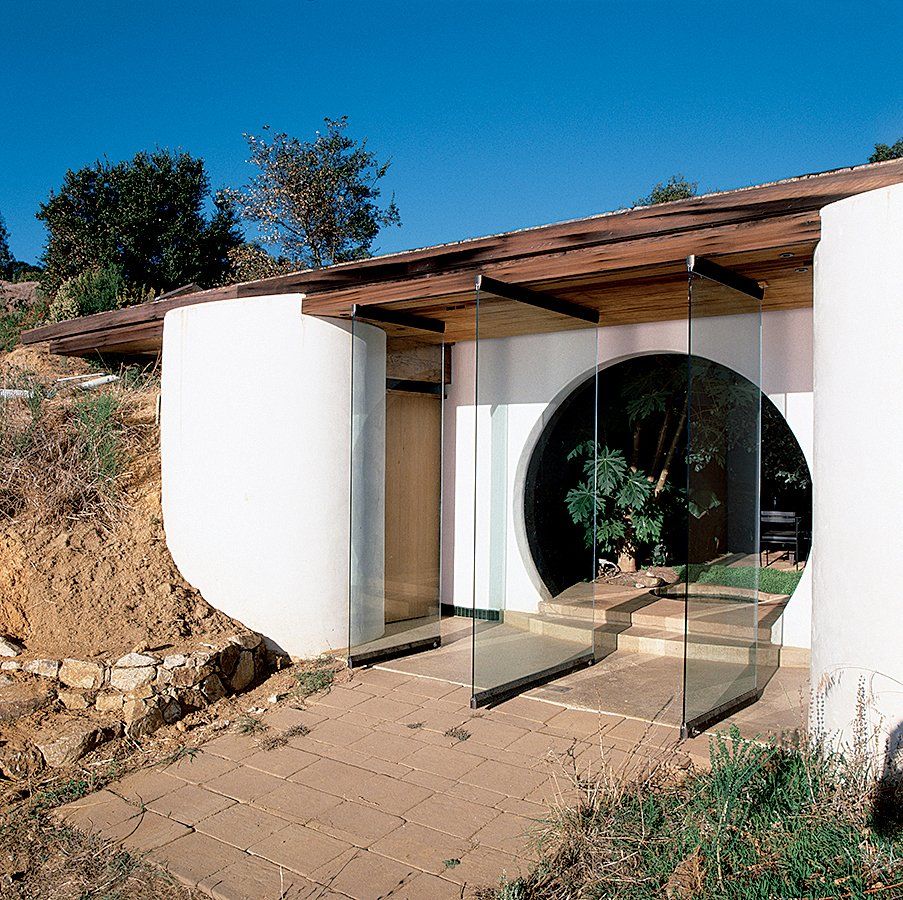 The glass doors of Muennig's own home allow the ocean breeze through the circular entry of the sea-facing facade.