When award-winning architect Lina Bellovicova was tapped to create an eco-friendly cabin in a secluded part of the Czech Republic, her client had an unusual request for the building material-hempcrete. "This was a great yet fascinating challenge for me, as hempcrete had never been used for this context in the Czech Republic," says Bellovicova.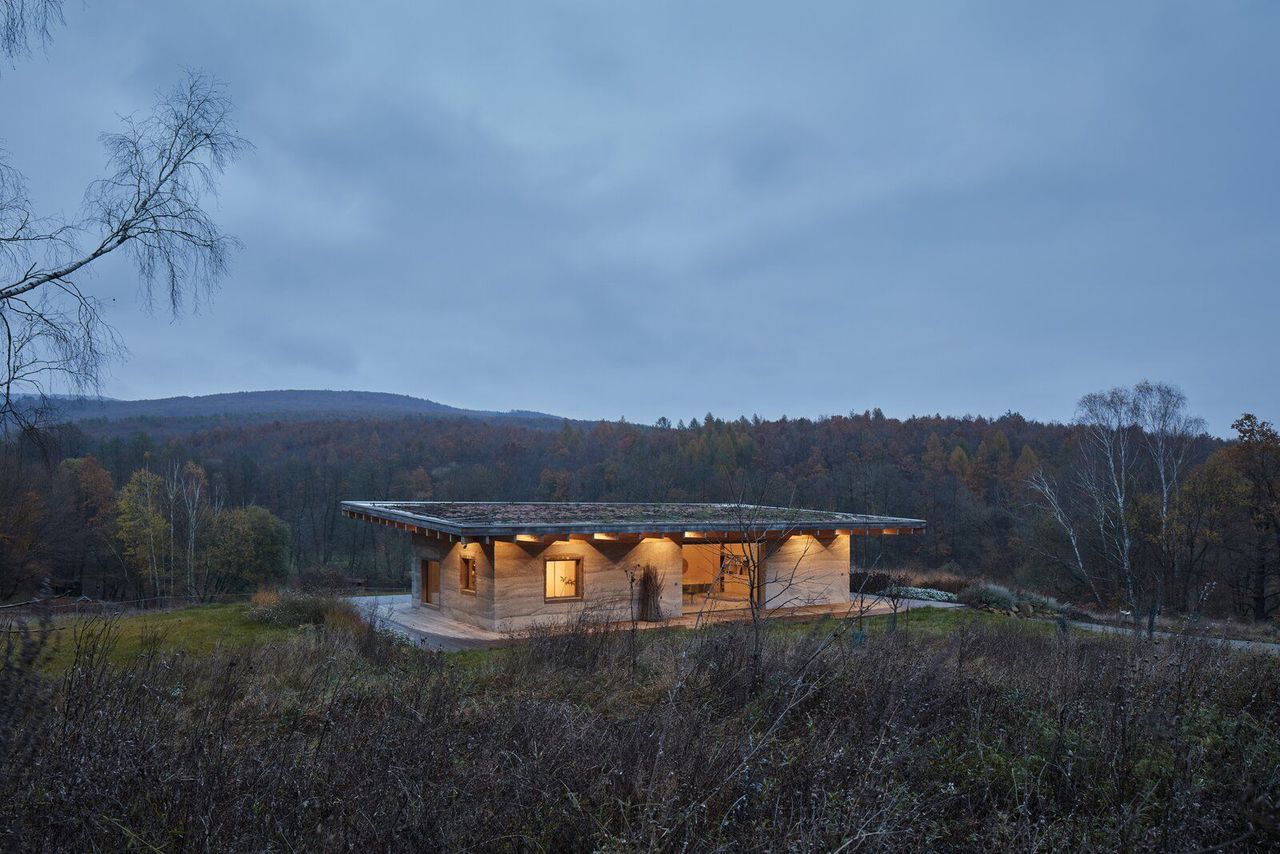 A sustainable building solution, hempcrete comes with many benefits. As the architect notes, "it has great insulating features, is recyclable, and is also resistant to pests, fire, and molds." Additionally, it continues to petrify over time, while also drawing carbon dioxide from the air during the process.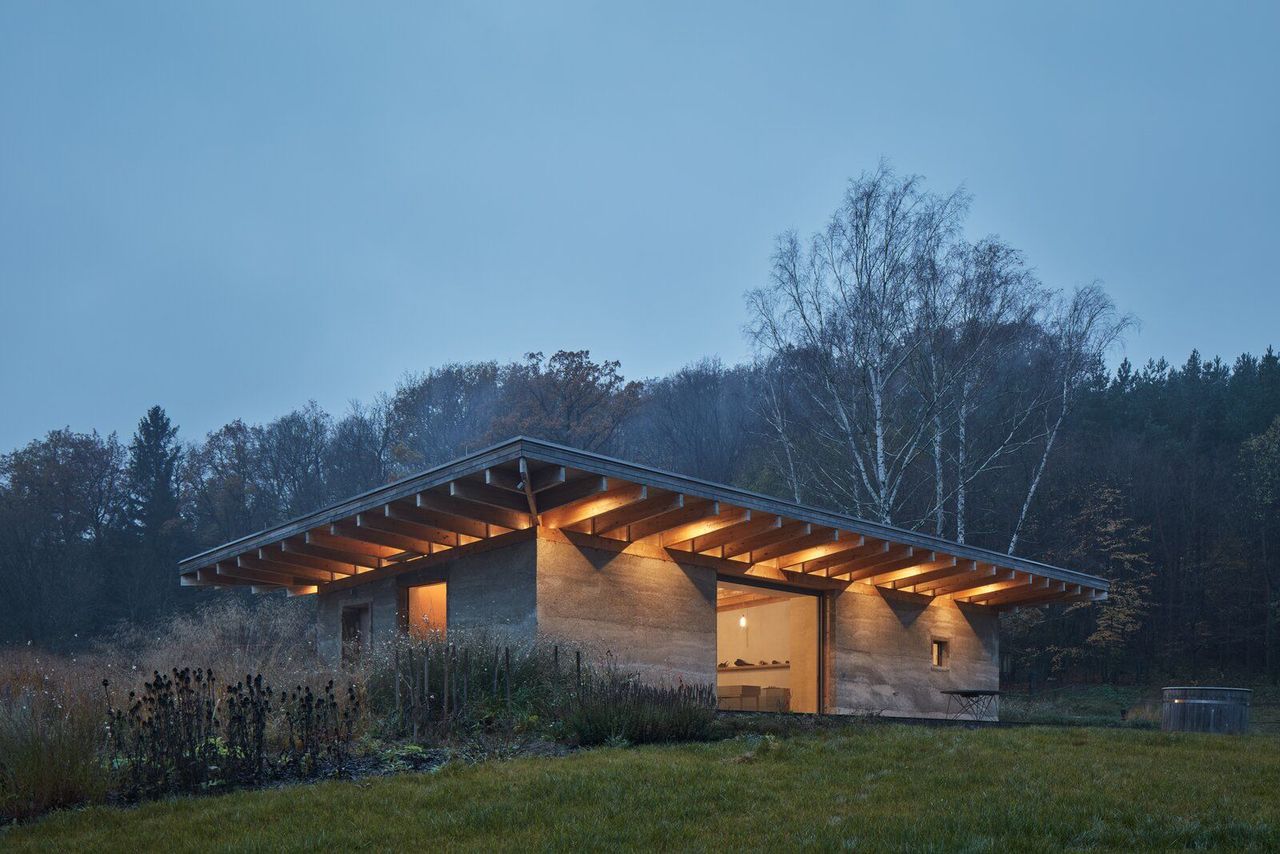 While Bellovicova's client had a distinct vision for the cabin's form, he allowed the architect flexibility with its layout-so long as the home presented an intimate connection to its natural setting.

House LO, as it's known, features large sliding windows on either side of the home to cater to seamless indoor/outdoor living, all while framing sweeping views. The layout comprises two bedrooms, a bath, and an open kitchen, living, and dining area.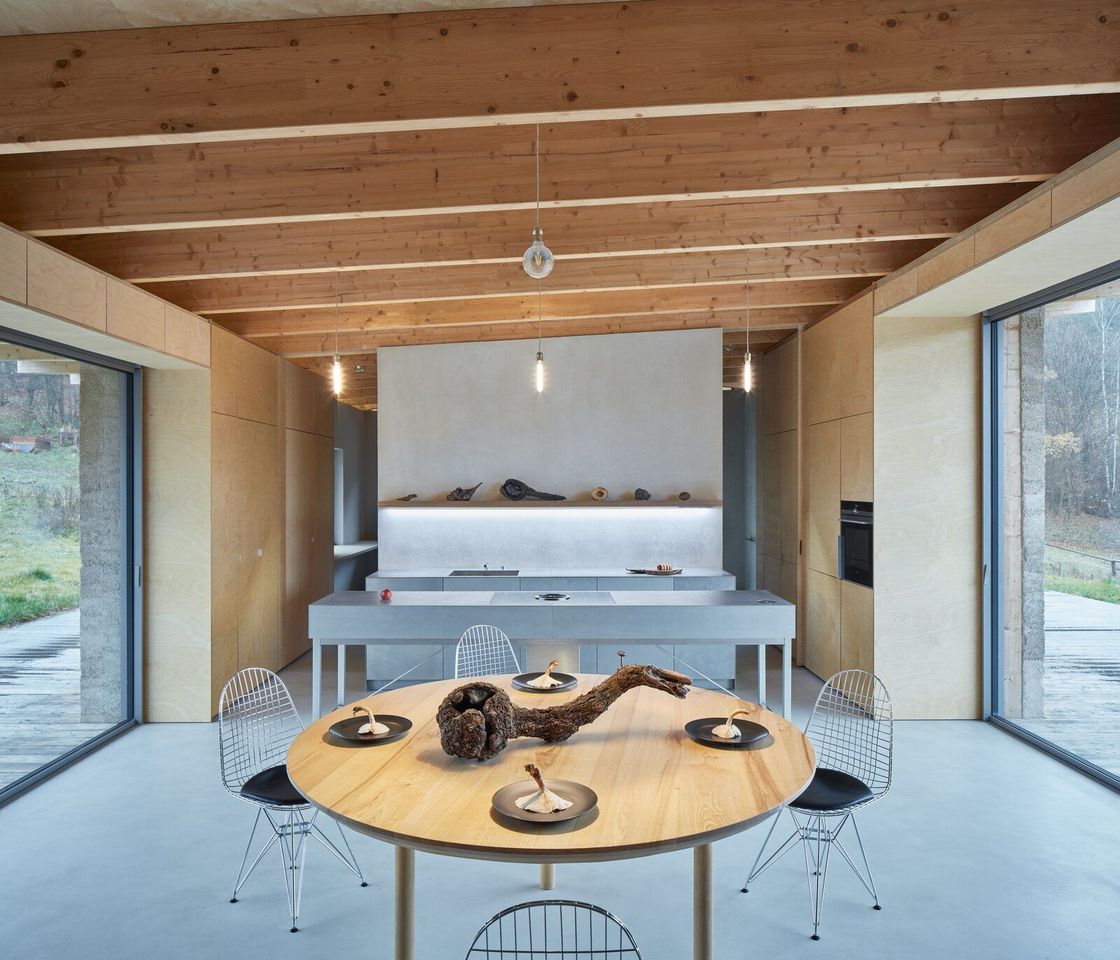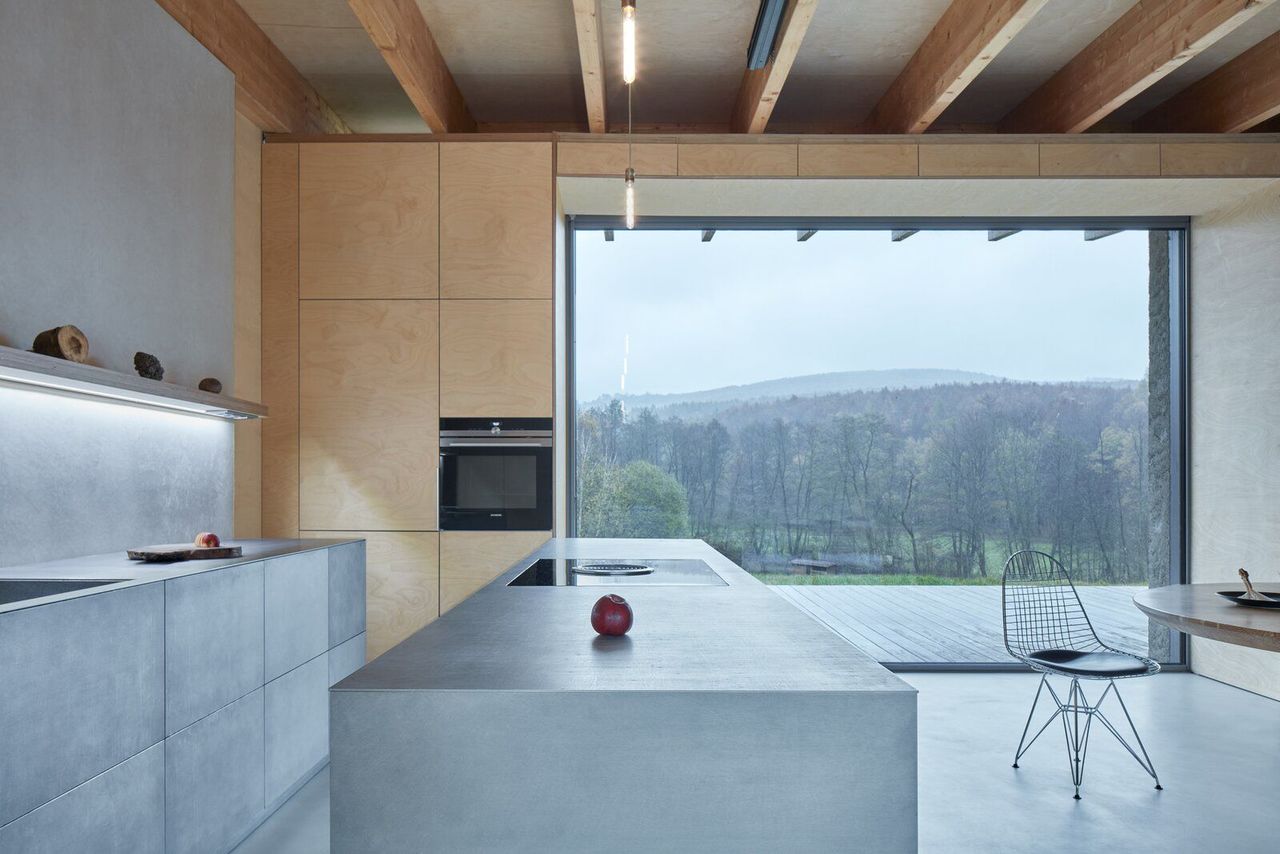 "The layout of the house is designed to use its space to the fullest," notes the architect. Per the client's request, the home also has a photo chamber-designed as part of the cellar-along with a clubroom and storage. A large wraparound terrace, covered by the roof overhang, further promotes the home's intimate connection to its remote, mountainous surroundings.

"The roof is covered with a green carpet so that the house merges with nature and is well insulated," continues the architect. "Gradually, the space and its natural setting will become one."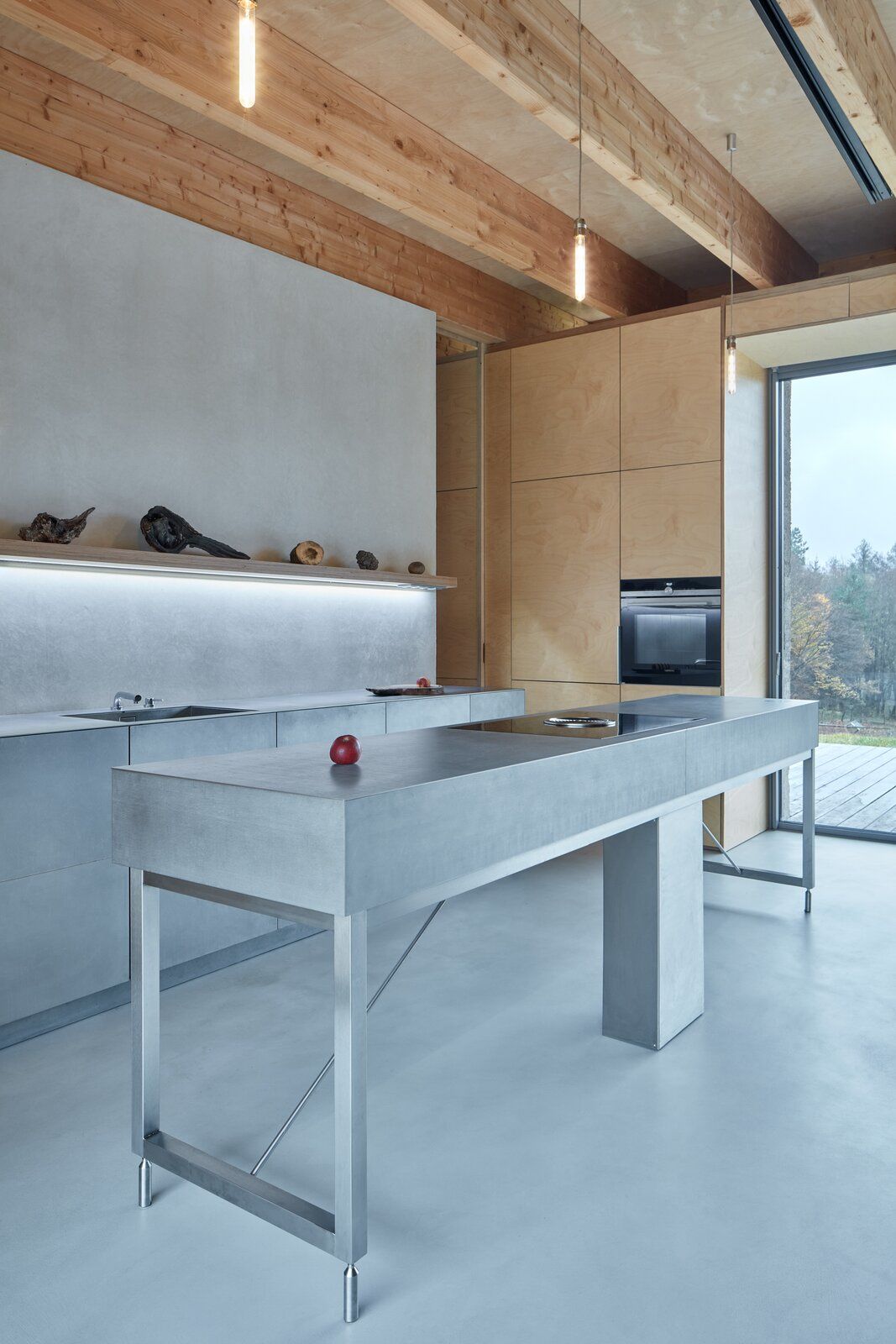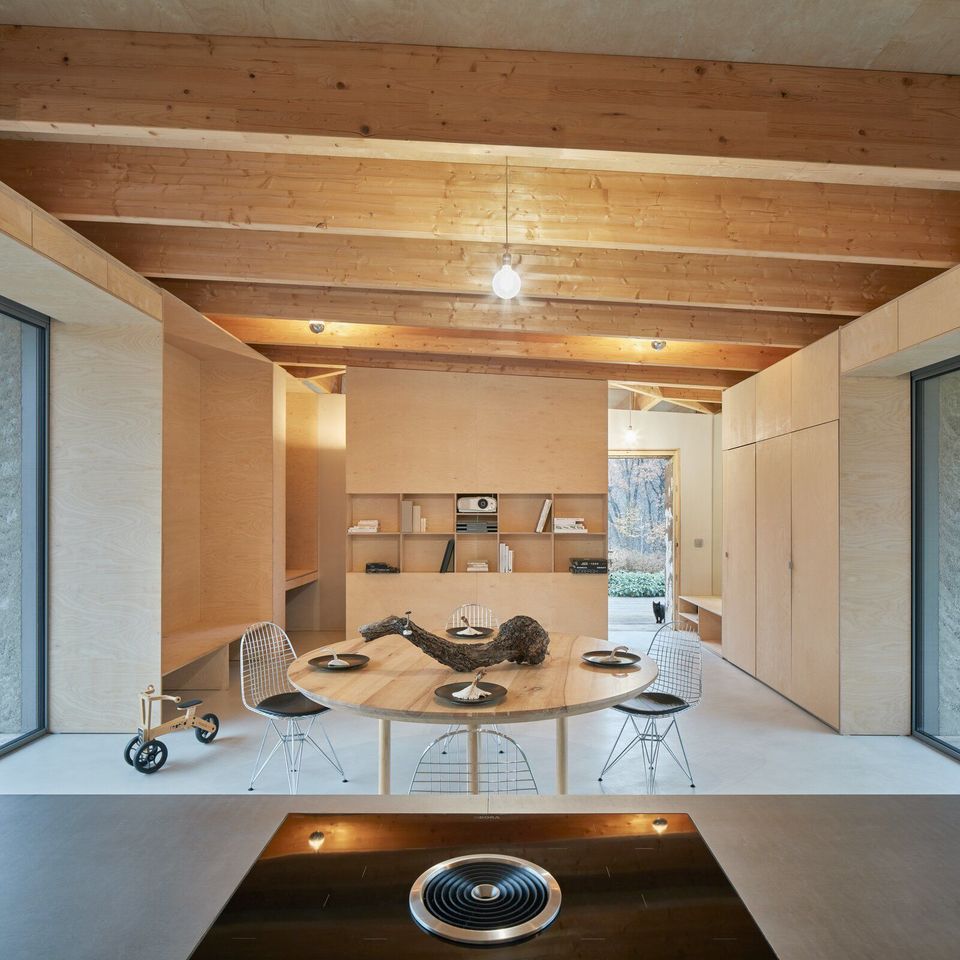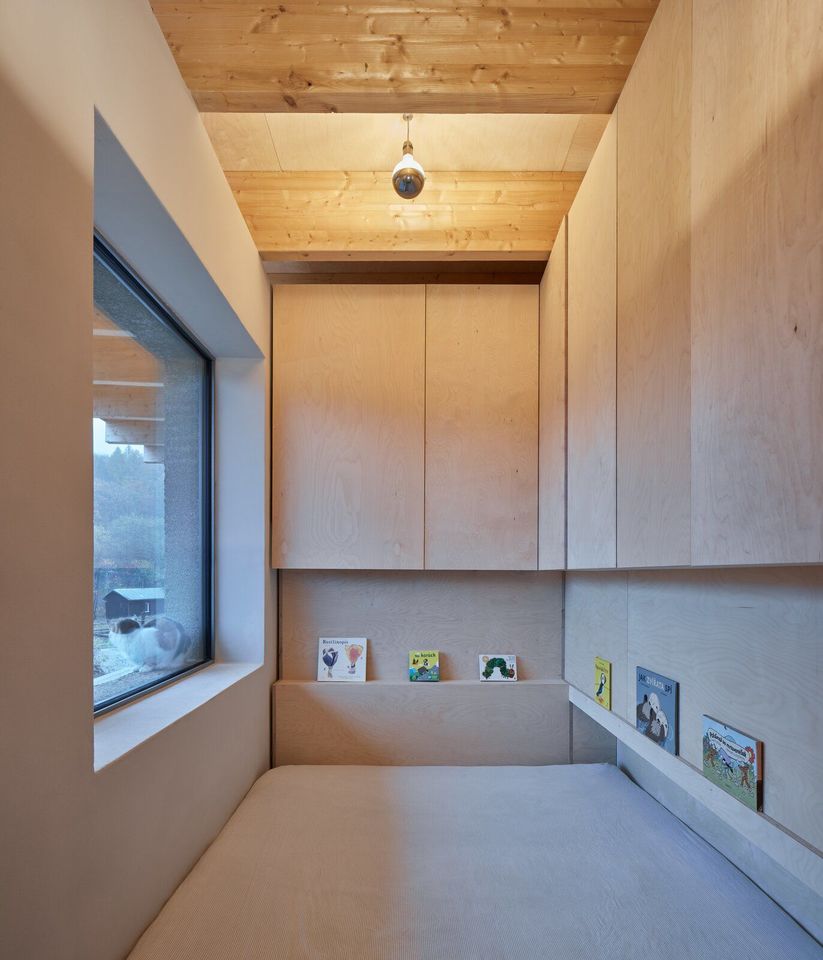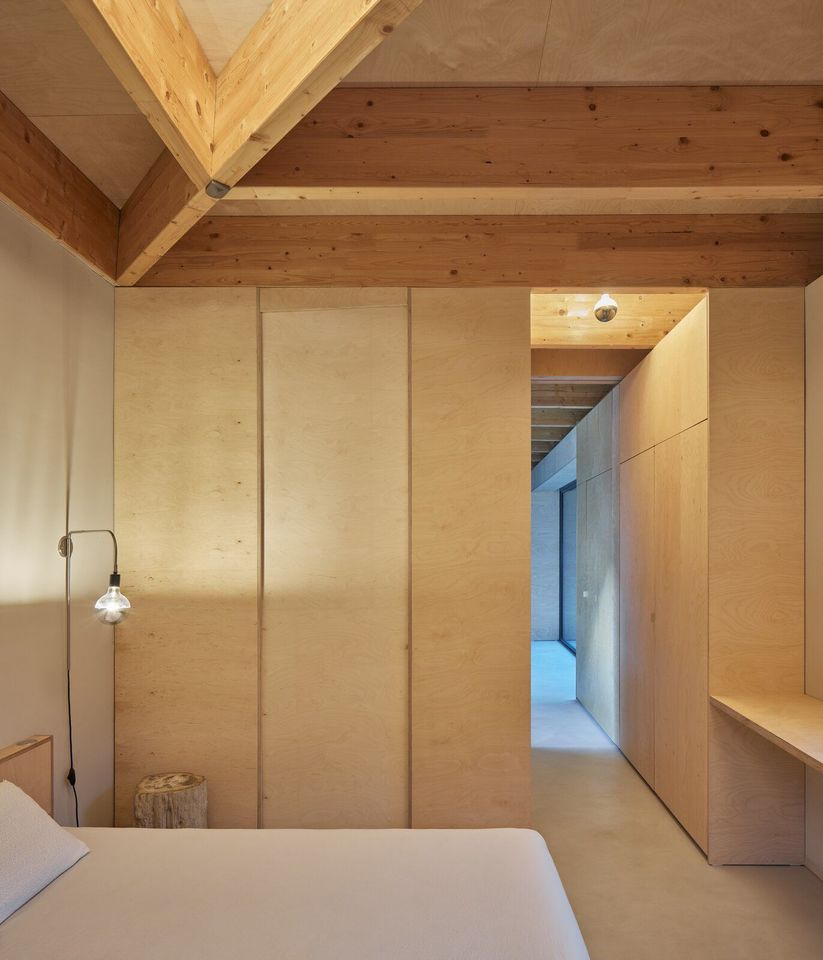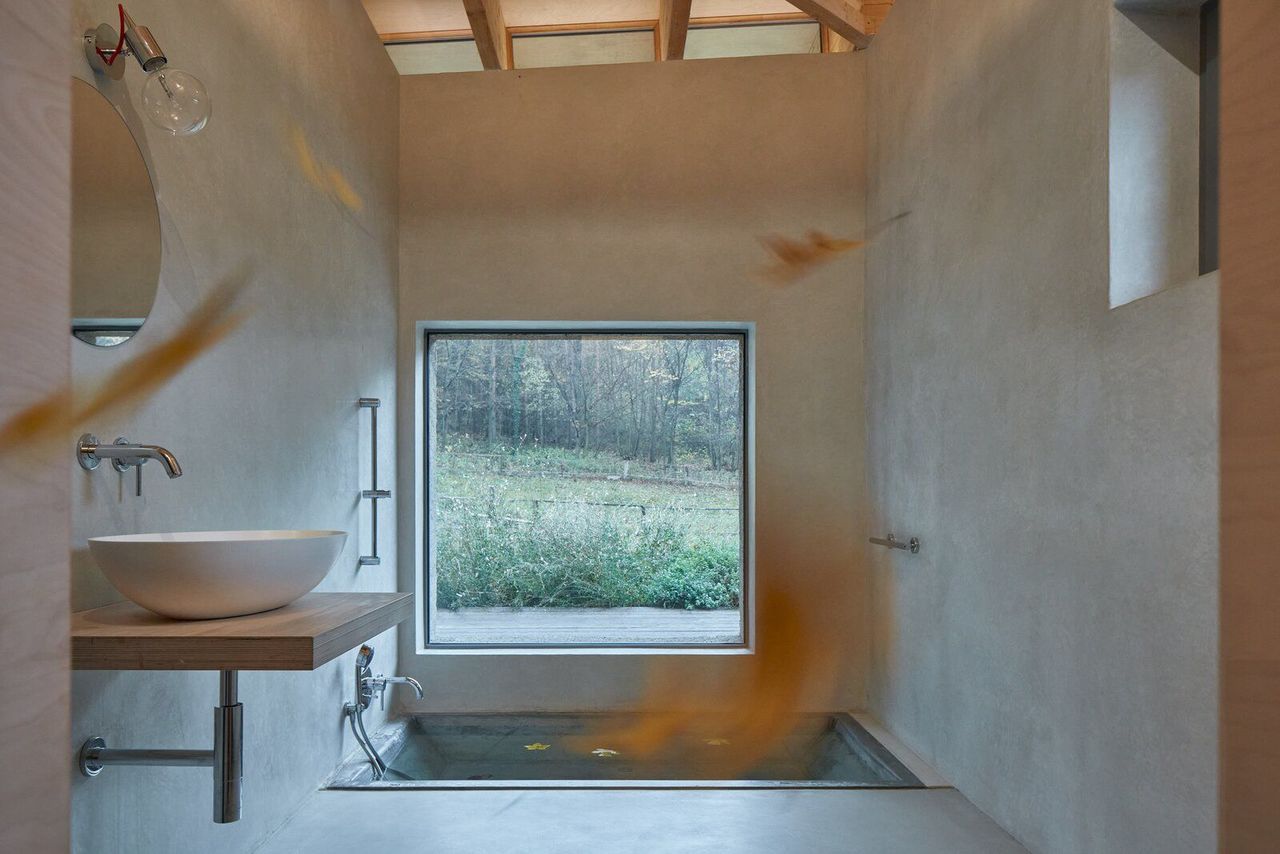 Floor Plan of House LO