The prestigious annual Hospitality Asia Platinum Awards (HAPA) is organized by World Asia Publishing (WAP), the publisher of Hospitality Asia — the leading hospitality magazine. HAPA honours the region's most outstanding hotels and resorts. The award ceremony was held on November 28 at the JW Marriot Kuala Lumpur.
An award-winning design resort, Indigo Pearl was created under the direction of internationally renowned architect and interior designer Bill Bensley, founder and owner of the Bensley Design Studio and the visionary behind some of Asia's most imaginative resorts. Bill Bensley is noted for his holistic approach of integrating structures with nature while embracing local art forms.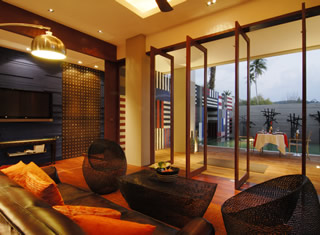 The "Best Design Concept Hotel & Resort in Southeast Asia" HAPA recognizes the 5-star resort's unique fusion of contemporary style and with Phuket's tin-mining legacy.
Inspired by Phuket's tin mining past, Indigo Pearl's architecture and décor evokes a Thai factory of a century ago. Historic detail fuses with chic design elegance to create an inspired setting for a beach resort getaway or ultimate corporate event. Imaginative design gives way to intriguing details. The landscaping offers many surprises: the post-modern transformation of a mature plantation spiced with modern sculpture and found industrial art.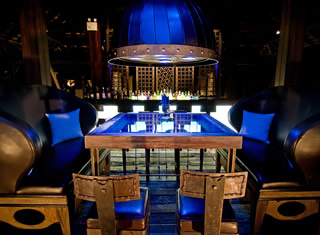 Mrs. Prakaikaew Na-Ranong Theerathada, the resort's Deputy Managing Director and daughter of Mr Wichit Na-Ranong, Owner and Managing Director explains, "We wanted the overall feeling to reflect Phuket's heritage as a former tin mining center while offering a distinctive atmosphere that will intrigue urbane travellers. They will delight in the smallest details, from the reclaimed building materials through to locally-crafted furnishings, as well as grounds that are a modernist transformation of a mature plantation, accented by contemporary and found industrial art."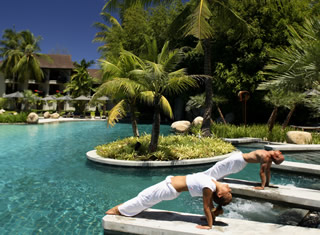 A Hidden Sanctuary Just Moments from the Expanse of the Andaman Sea

Indigo Pearl is set along Nai Yang Beach on Phuket's northwest shore. The designer resort is adjacent to Sirinath National Park and only 10 minutes from Phuket International Airport.
Indigo Pearl
Web site: www.indigo-pearl.com
For reservations, please email info@indigo-pearl.com or call +66 (0)76 327 006.