Let's call it what it is: Working out is, well, a workout. But the right environment can make it so much better-both on your mind and body-especially if you're working out at home. In fact, a well-designed gym in your house can motivate you to hit your fitness goals even more. And exercise equipment definitely doesn't have to be the antithesis of chic. If you're looking for inspiration to make your home gym look more polished and be more functional, you're in the right place. Whether you've got a spare room, a corner, an outdoor space, or even a full basement ready to be converted, these home gym ideas will keep you covered.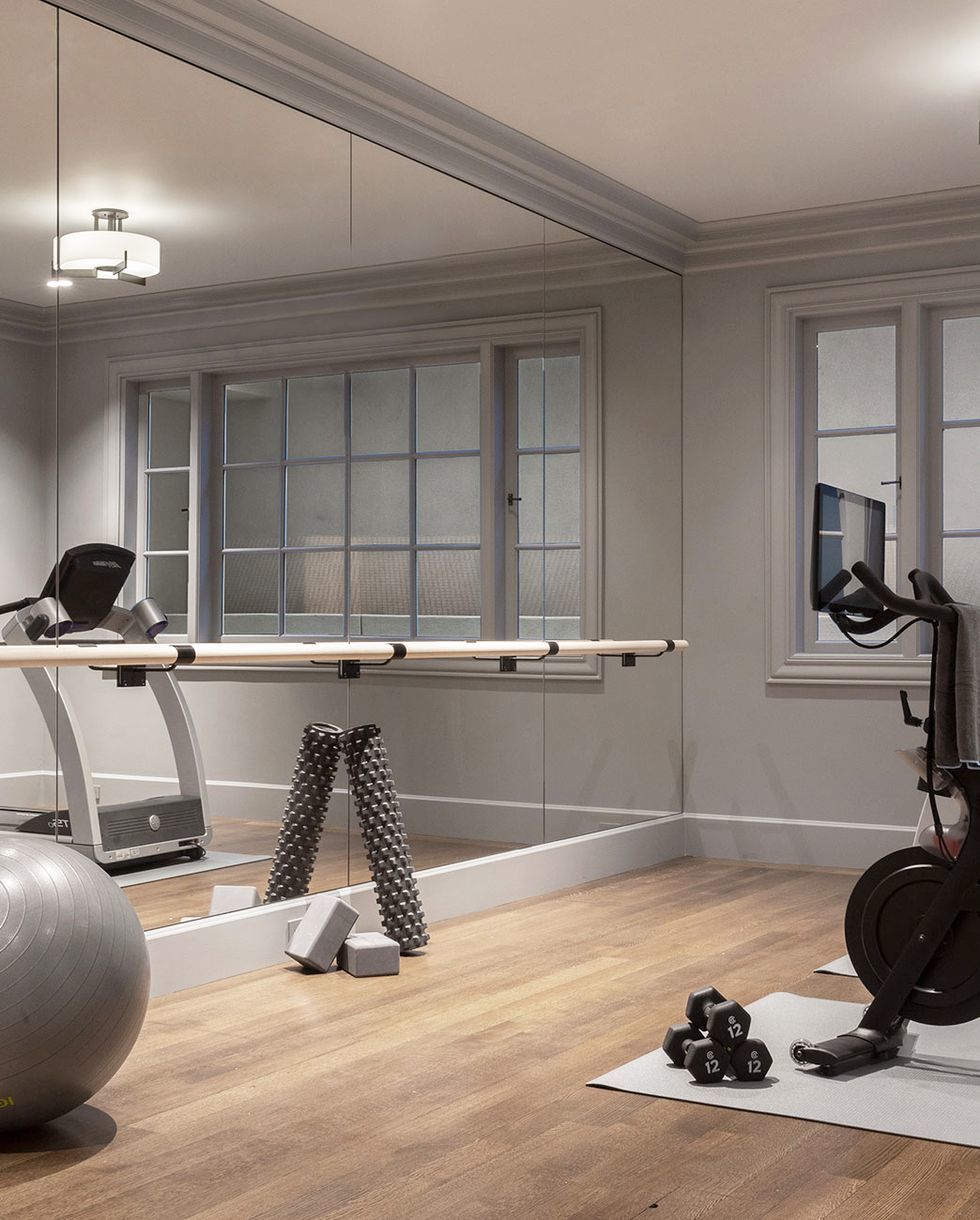 Choose an Elevated Color Scheme

Heather Hilliard made this home gym look elegant by painting it a cool shade of gray and opting for exercise equipment in a similar tone. The consistent color story makes everything feel chic and elevated without having to compromise on functionality. Also, a wall-to-wall mirror can help you work on your form while also making a stuffy basement or small gym feel much larger.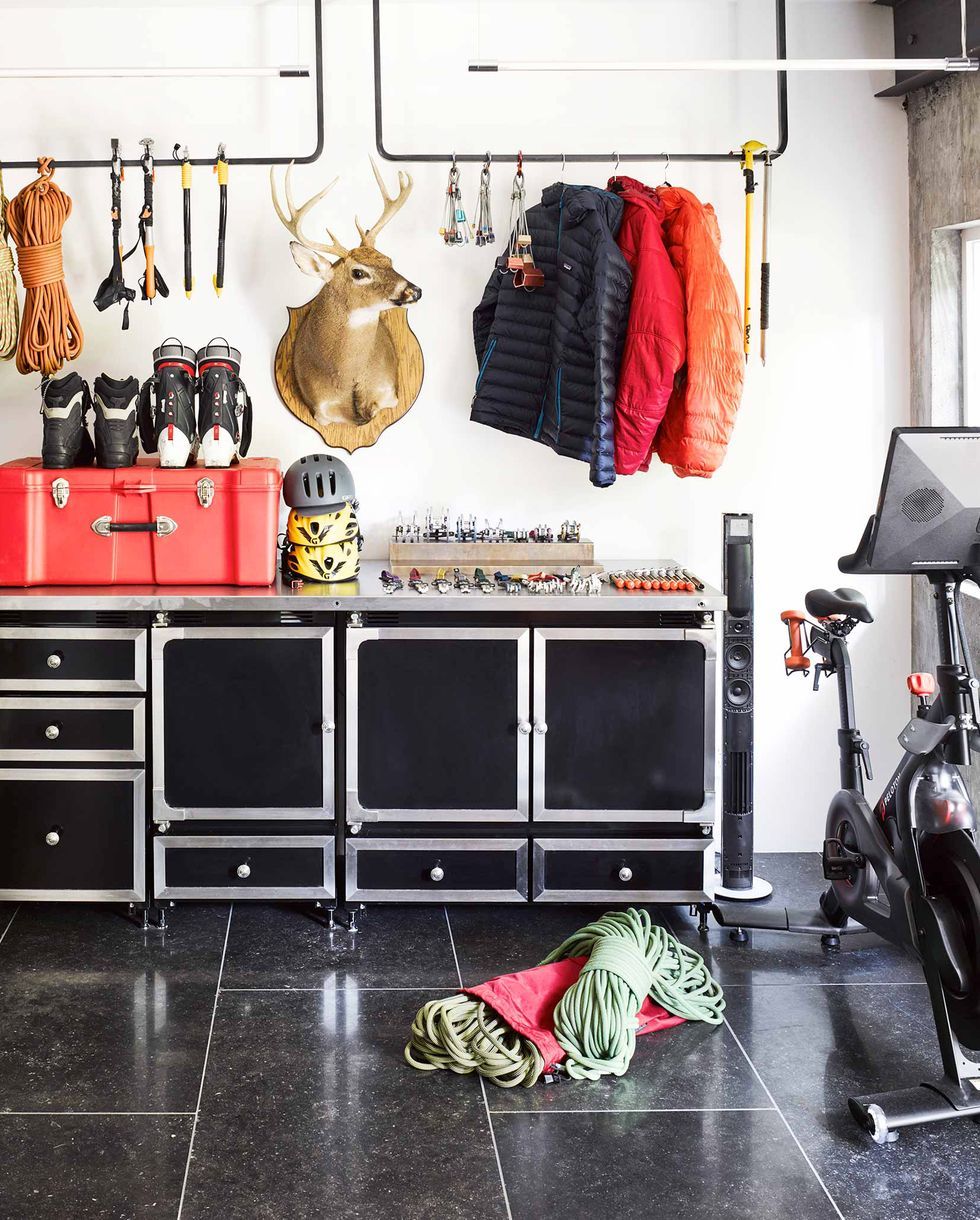 Make Room for Storage

Choose a modern dresser or sideboard to store your belongings in style and then opt for a statement piece to jazz up the walls as Nicole Hollis did here. Then set up equipment near a window, if you can.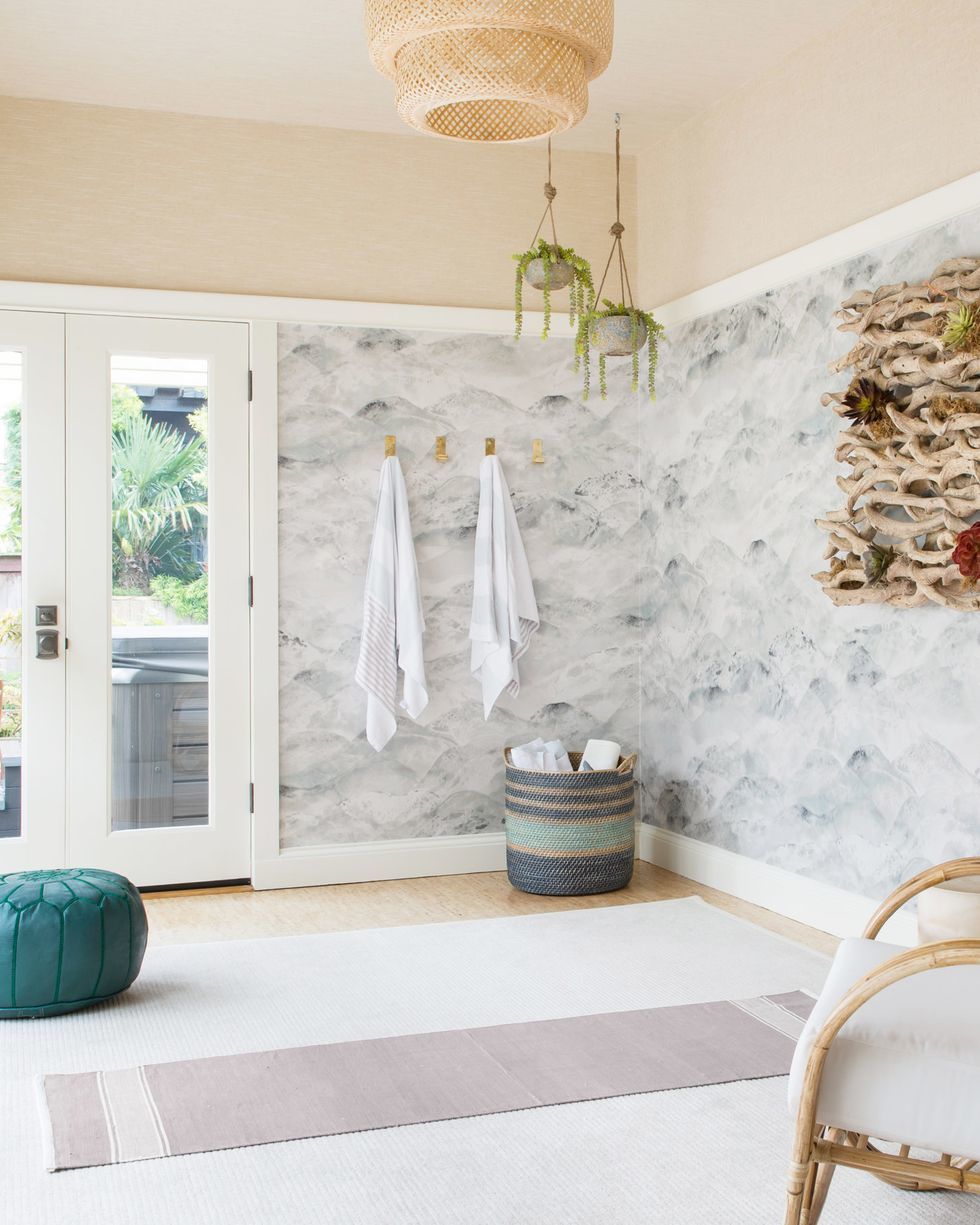 Set the Right Mood

Think about what you'll be using the space for so you can set the right mood that'll actually inspire you to, well, use it. In this space, Regan Baker Design incorporated plenty of nature-inspired decor to create a calming environment, from the hanging greenery to the decorative wood wall piece and wave-like wallpaper. It's perfect for yoga and other restorative mat routines.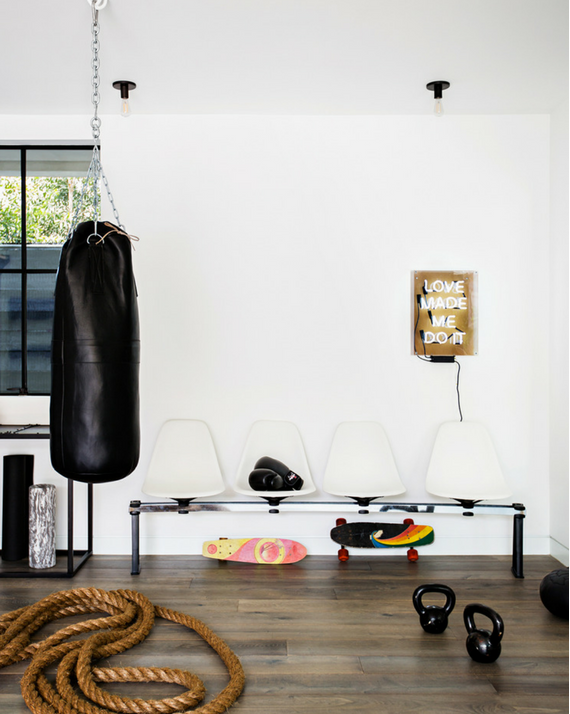 Hang Funky, Creative Art

Use fun versions of sporty accessories and equipment as decor, like a surfboard, or in this case, skateboards. Alexander Design also opted for quirky, playful seating and neon wall art to keep the energy up in this modern home gym. A punching bag like this one also doubles as decor.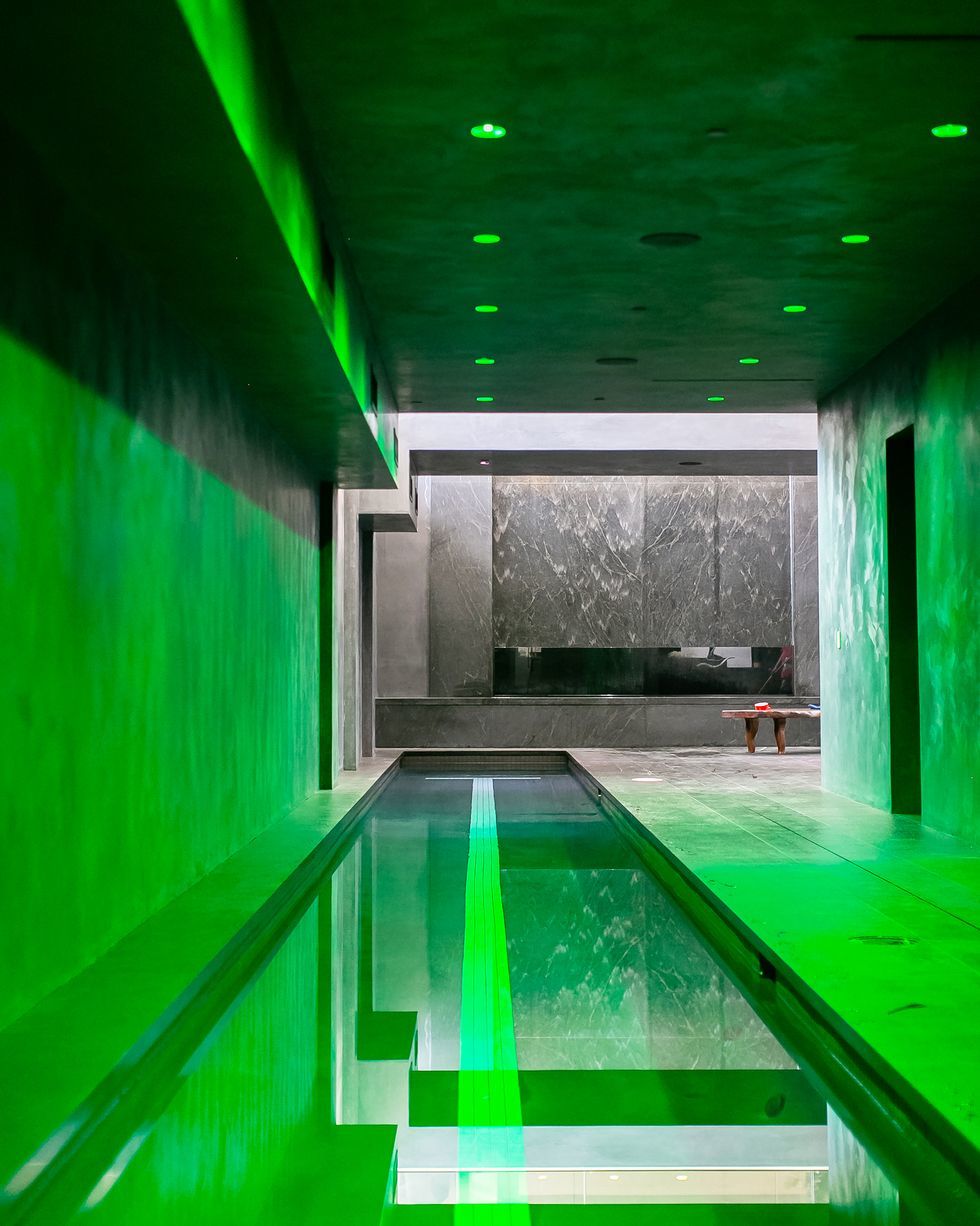 Consider an Indoor Pool

Now, this is a good use of basement space. In this home designed by Breegan Jane, the indoor swimming pool area feels sexy and stylish as well as serene thanks to the circadian rhythm light system that changes color and moderates the internal clock. Opt for a long, slim design that stretches from wall to wall to accommodate a narrow floor plan and allow you to get in those laps. If you can't make yours long enough for laps, install a jet that allows you to swim against the current in place.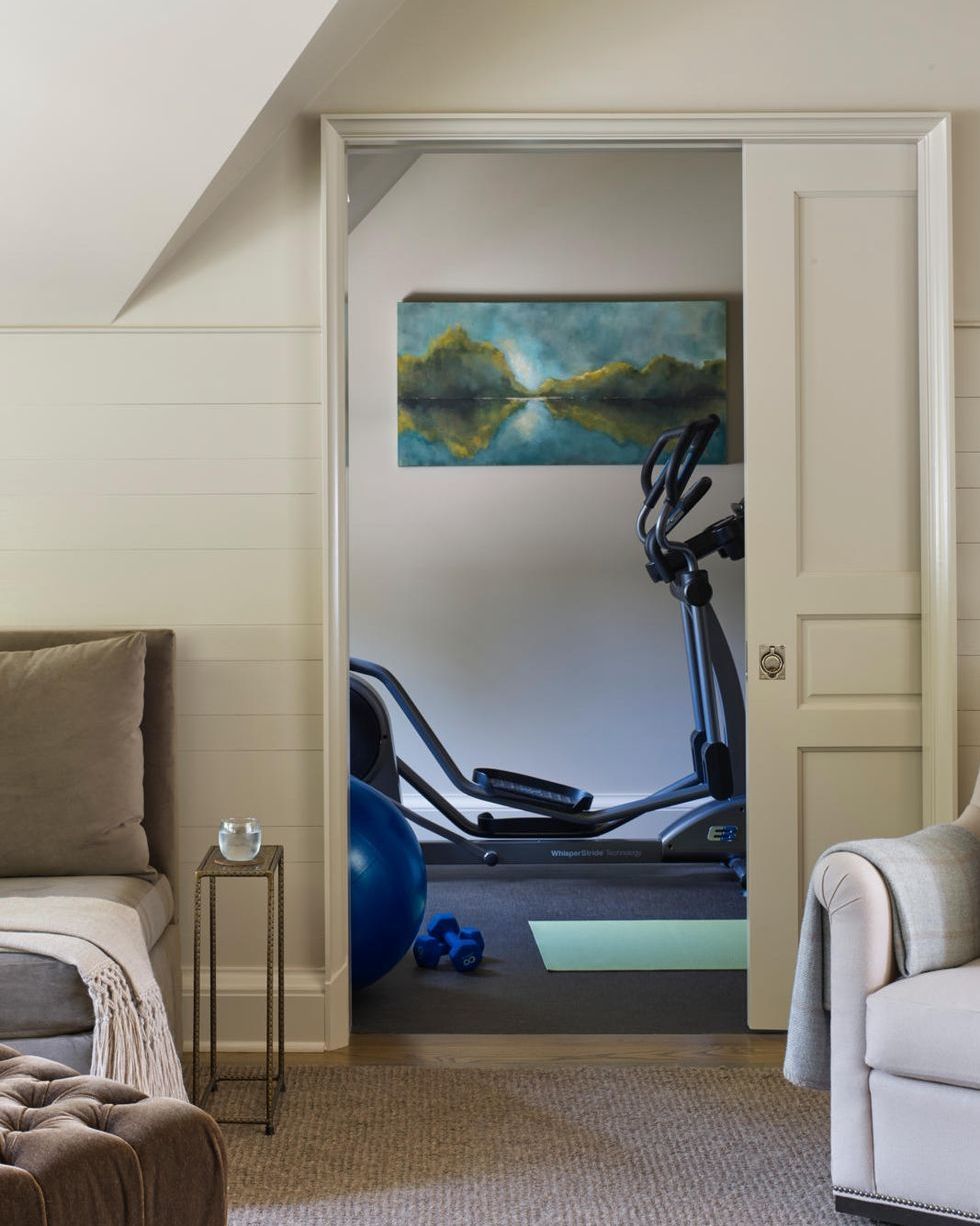 Separate It With a Pocket Door

If your media room shares a space with a home gym and/or home office, consider creating more separation with a sliding door. It'll help delineate the hobbies done there and add a little privacy without taking up all the space a swing door would. Another space-saver? An exercise machine that gets it all done with one piece of equipment:


Play Your Favorite Sport

This is not your average home gym. Heather Hilliard Design converted this basement into an elevated squash court so the homeowner could practice and play whenever. The leather chairs and sitting area right outside provide a seat for lacing up or viewing.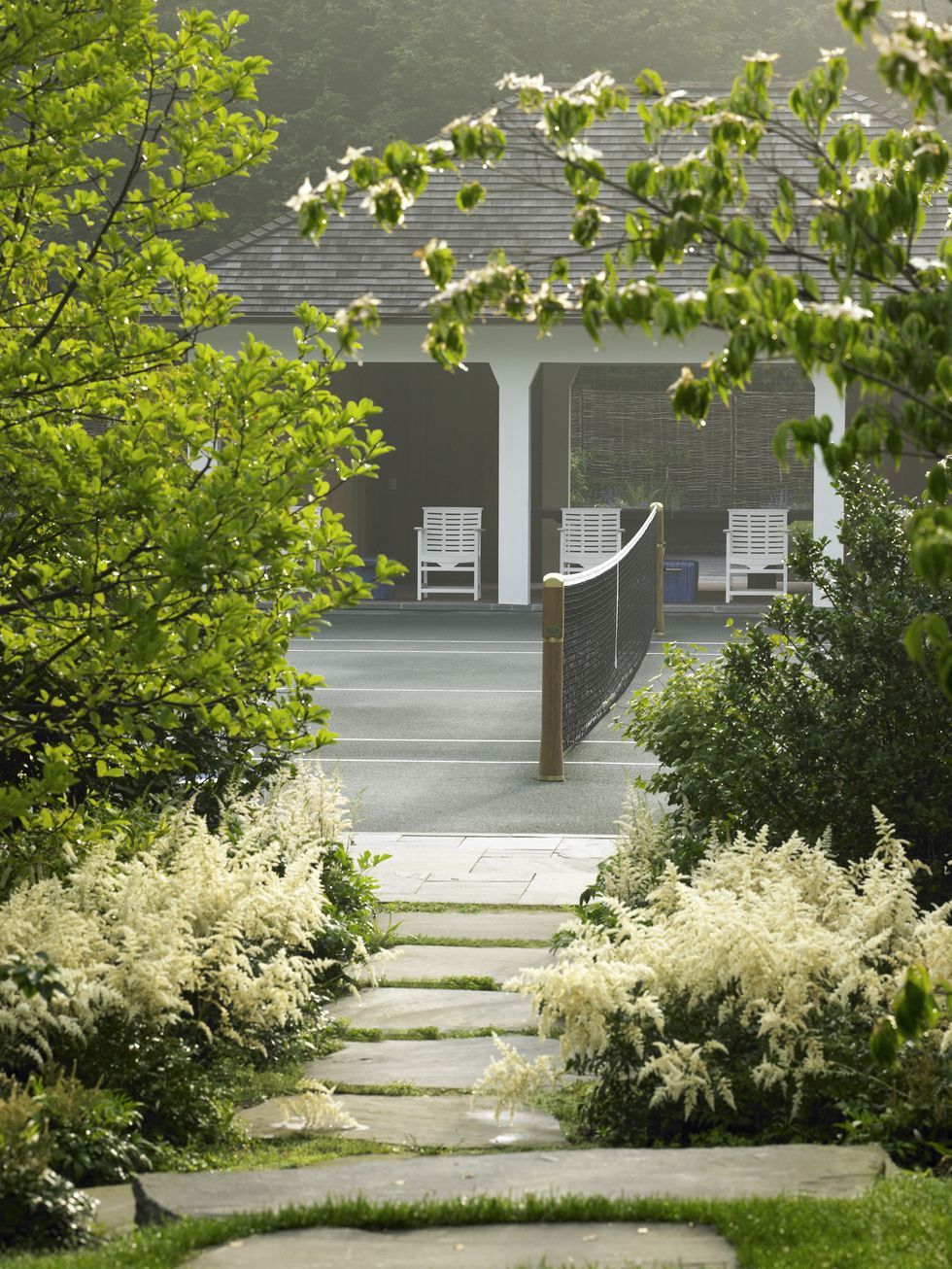 Take It Outside

If you don't have space for a home gym inside your house, or you already have one but also want to take it outside, utilize your backyard while also setting yourself up to live a healthier lifestyle with a tennis court. As proven by this tennis court in a backyard designed by Edmund Hollander, it will beautify your landscape, too.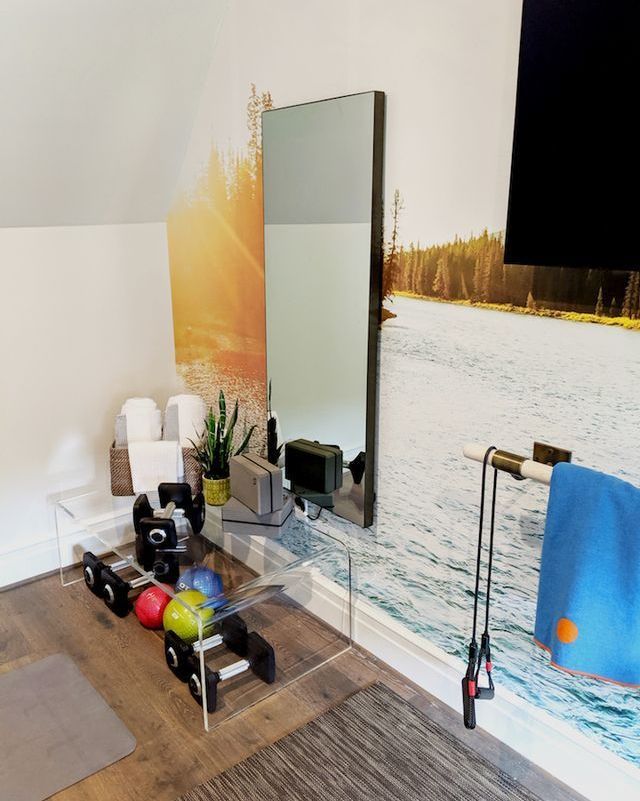 Pack It All in

You don't need a massive space to create a great home gym you'll actually use. Nestled into a corner, this workout space by Rachel Haag and Joy Huber of Castle Homes design team packs all the essentials into a small would-be storage room. There's a mounted ballet barre, weight balls, and a deceptive mirror that's actually an interactive video platform with trainer-guided workouts.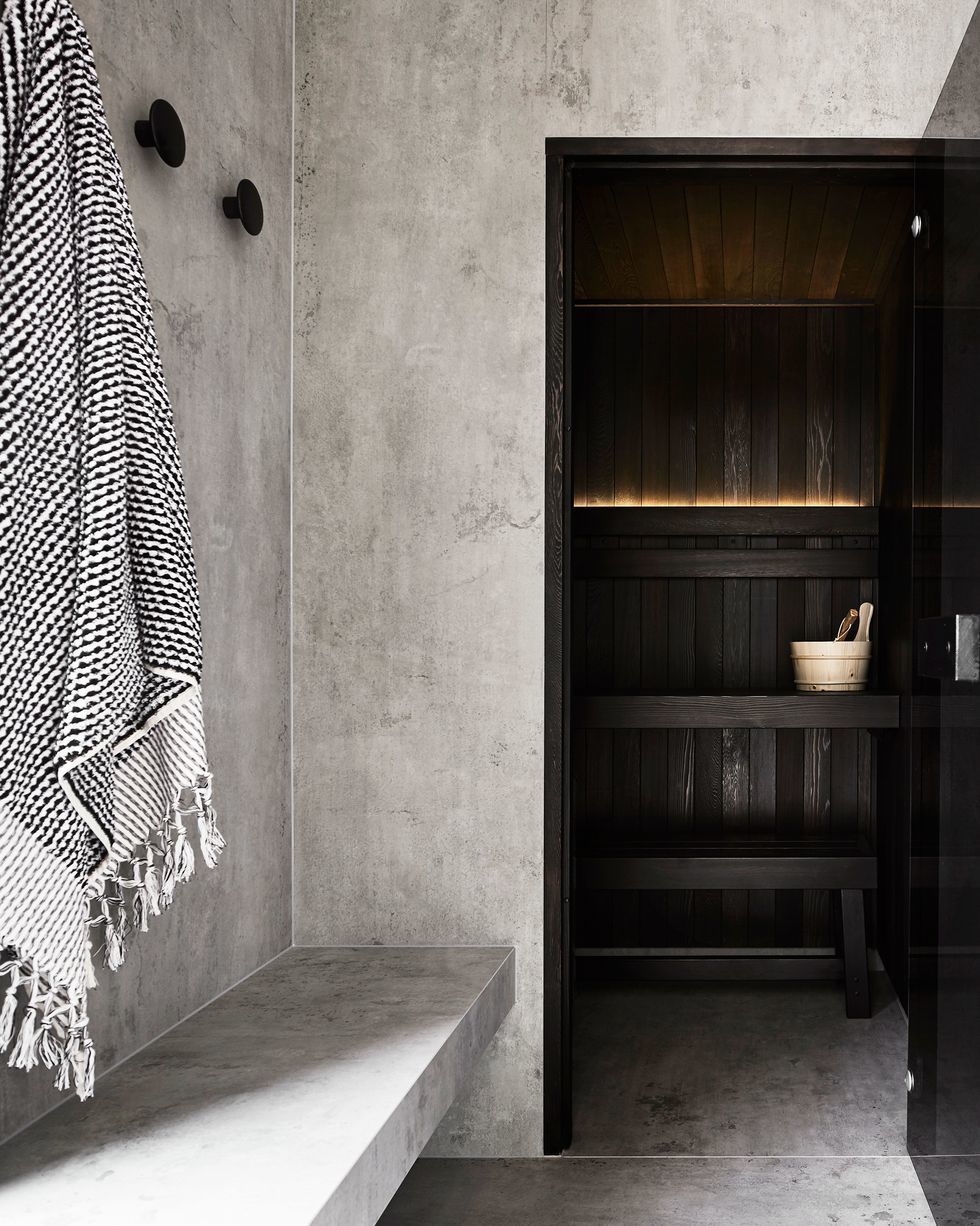 Add Some Spa Features

If space and budget allow, add some bells and whistles, like a home sauna for some post-workout detoxing. Here, Studio Griffiths gave this wooden paneling an inky stain, and then back-lit the walls for added drama (heat-resistant lights are a sauna essential). This ensures an easy transition to the edgy concrete materials used in the adjacent space.