And when I watch TV shows about home makeovers, I'll sometimes check the Internet for before and after pictures - just to get ideas. Honestly - what I couldn't do with a blank check and the right construction company! Our little bathroom could definitely use a foot or two (or five) of extra space. But I digress.
Here's a lovely bathroom that started out with a bright pink that was a little too bright and well, too pink. Period.
And now the after. Sleek, elegant, and beautiful colors. Don't you just love that tile!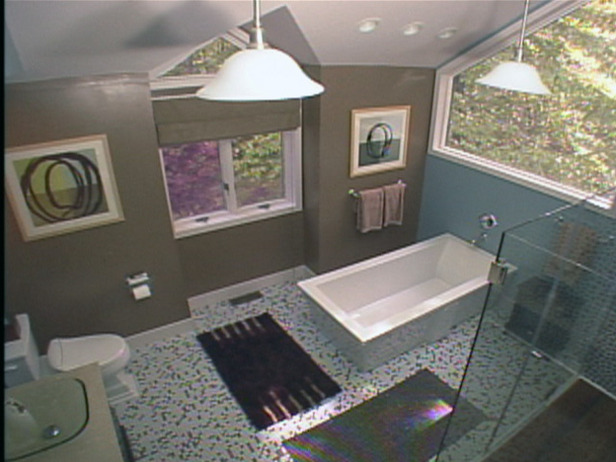 Our next example doesn't actually look that bad in its "before" shot - I've definitely seen worse. A little bland maybe, and it could do without the black sink, but overall not too bad.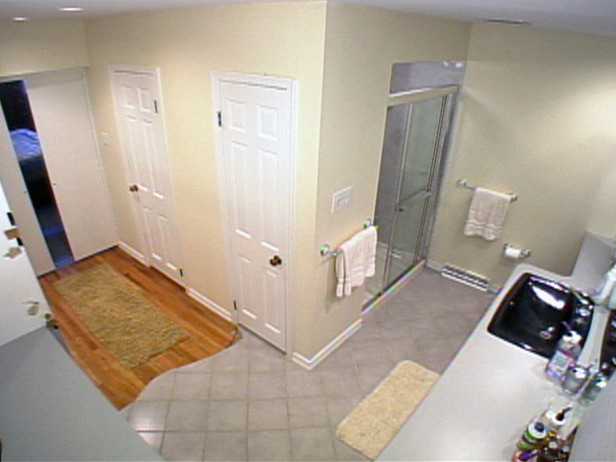 Not too bad until we see the remodel - much better. Look at that gorgous shower and the cool silver lights. And I love the French doors in dark wood - beautiful.