Magnus Elebäck and Chris Martin, the founders of this year-old company, recently released a couple of new designs that were seen at the Stockholm Furniture Fair last month: the Waiter chair and Sander table are perfect examples of Massproductions' dignified sleekness. We asked Chris Martin to tell us some stories.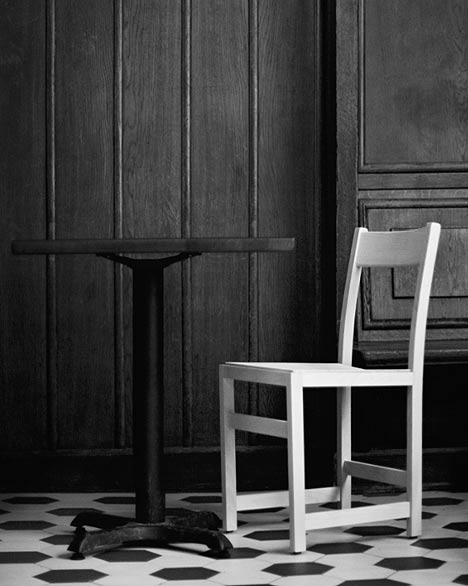 The Waiter chair is one of your latest releases and you have put quite a bit of effort in acknowledging the work of the waiters who inspired it. You obviously have a soft spot for waiters, but why did you put so much into the back story?

Waiters spend so much time around furniture, and they do such a good job of keeping us happy that we thought we would dedicate a story to their profession. We spoke to waiters in our four favourite restaurants in Stockholm to get their input on restaurant furniture. The chair is designed with their needs, as well as the customer's, in mind.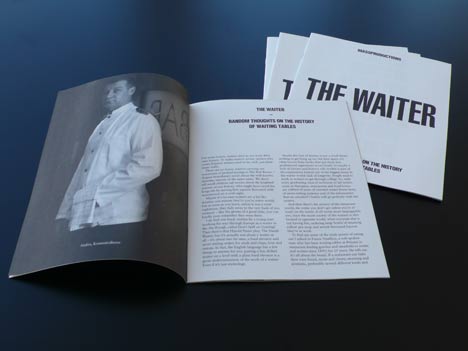 We handed the brochure out at the Stockholm Furniture Fair, normally there is so much boring material given to you there, we thought it would be nice to give people a good story to read instead.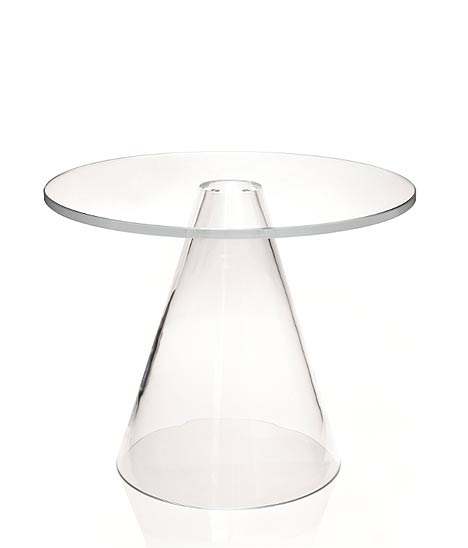 The Sander table is a bit of a departure for you, given that it is the first Massproductions item done entirely in glass. What led you in this new direction? What were some of the challenges you encountered wit this design?

I find glass to be a fascinating material, simple and complex at the same time. The design of the Sander table reflects the simplicity of the material, it can be described with just three concentric circles. But the manufacture of this piece is complex and labour intensive. The glass is mouth blown into a closed mould and the size of the piece is limited to what a glass blower can physically carry. After that the cone is cut and polished and glued to a glass top with an ultra violet cured adhesive. This makes a very strong bond and I liked the effect of having such a thin neck supporting a top which is completely visible.