Double-sided fireplaces require double the space-and offer double the warmth. Often contemporary in style, a grand double-sided fireplace works best in open-concept areas and indoor / outdoor rooms, in which it creates multiple, aesthetically cohesive spaces connected through the fireplace wall. Here, browse a range of statement-making double-sided fireplaces that will broaden your design dreams.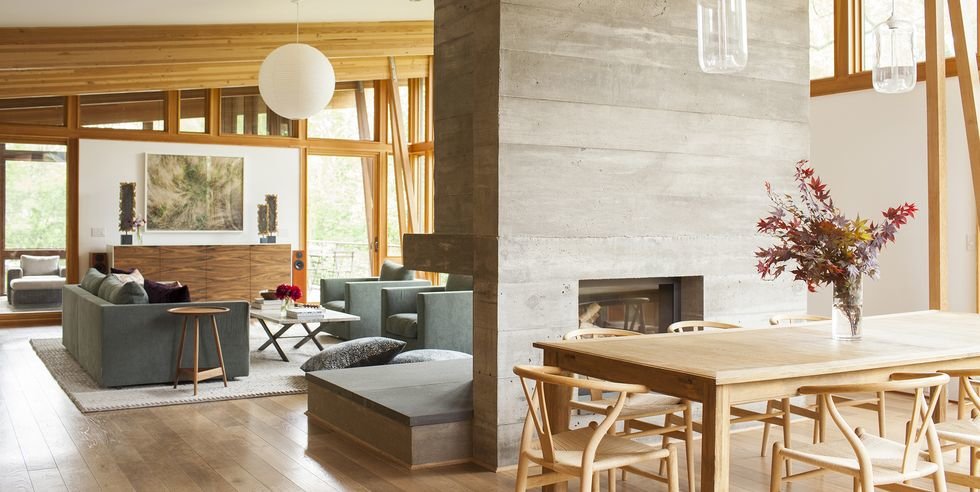 Modern Materials

In this room decorated by Abaca Interiors, a board-form concrete fireplace separates a living area and dining area.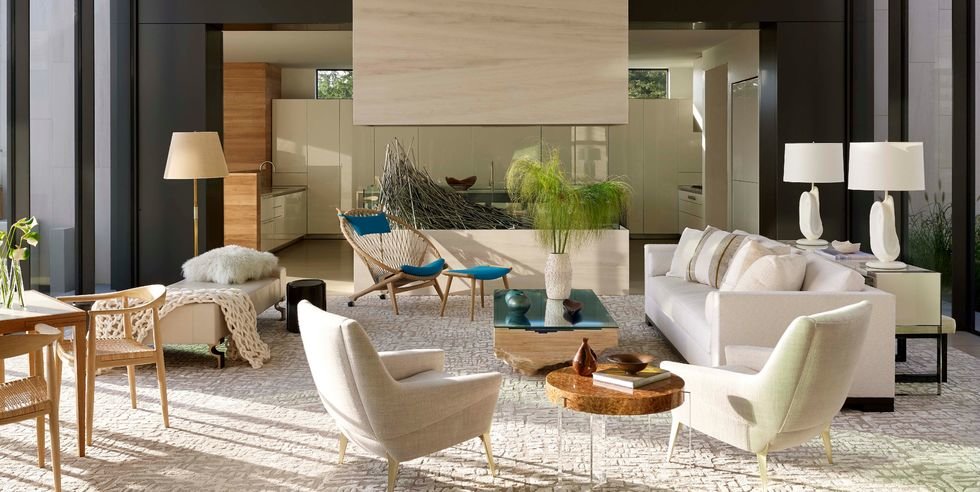 Fine Lines

A contemporary fireplace marks the boundary between the kitchen and living space. The architecture is by Blaze Makoid Architecture, and the interior design is by David Scott Interiors, LTD.



Neutral Spectrum

A half fireplace wall washed in gray and decorated with artworks offers a creative counterpoint to the wall of windows. Interior design by Benjamin Johnston Design.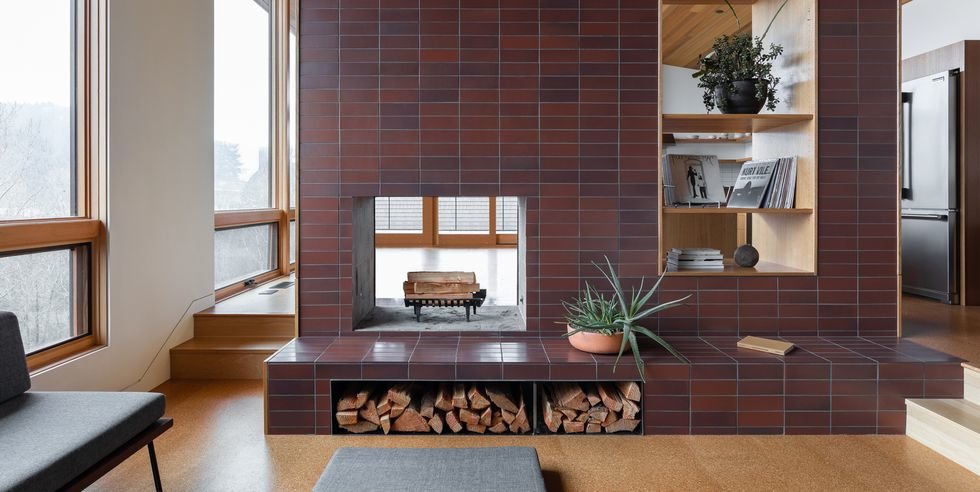 Visual Pleasure

In this sunken living room from Guggenheim Architecture and Design Studio, the fireplace doubles as an accent wall.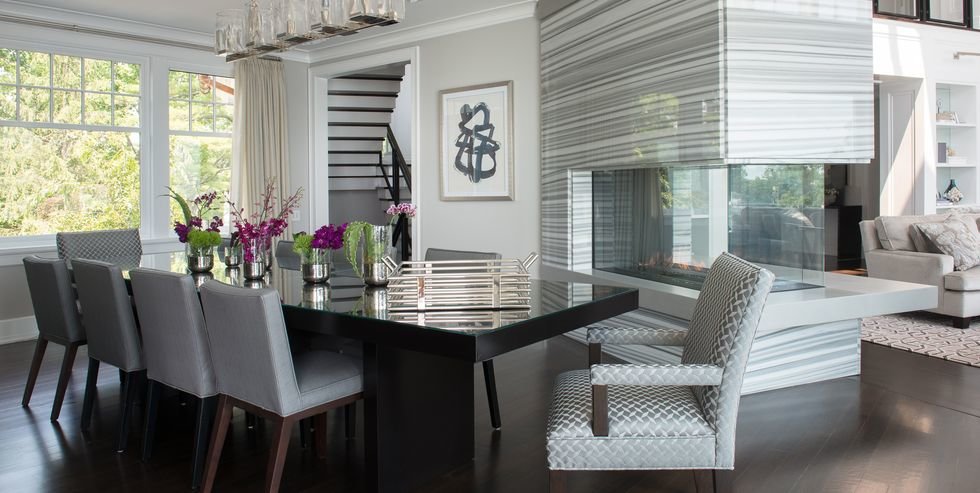 Gray Gloss

A glossy fireplace design reflects light in this space by Brooks & Falotico Associates, Inc.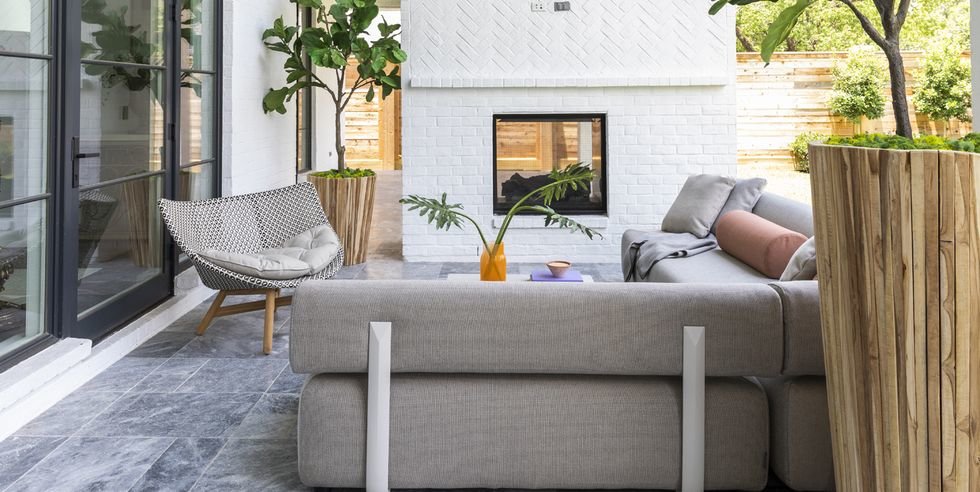 The Great Outdoors

Here, Dodson Interiors styled this outdoor loggia with a plush gray sectional.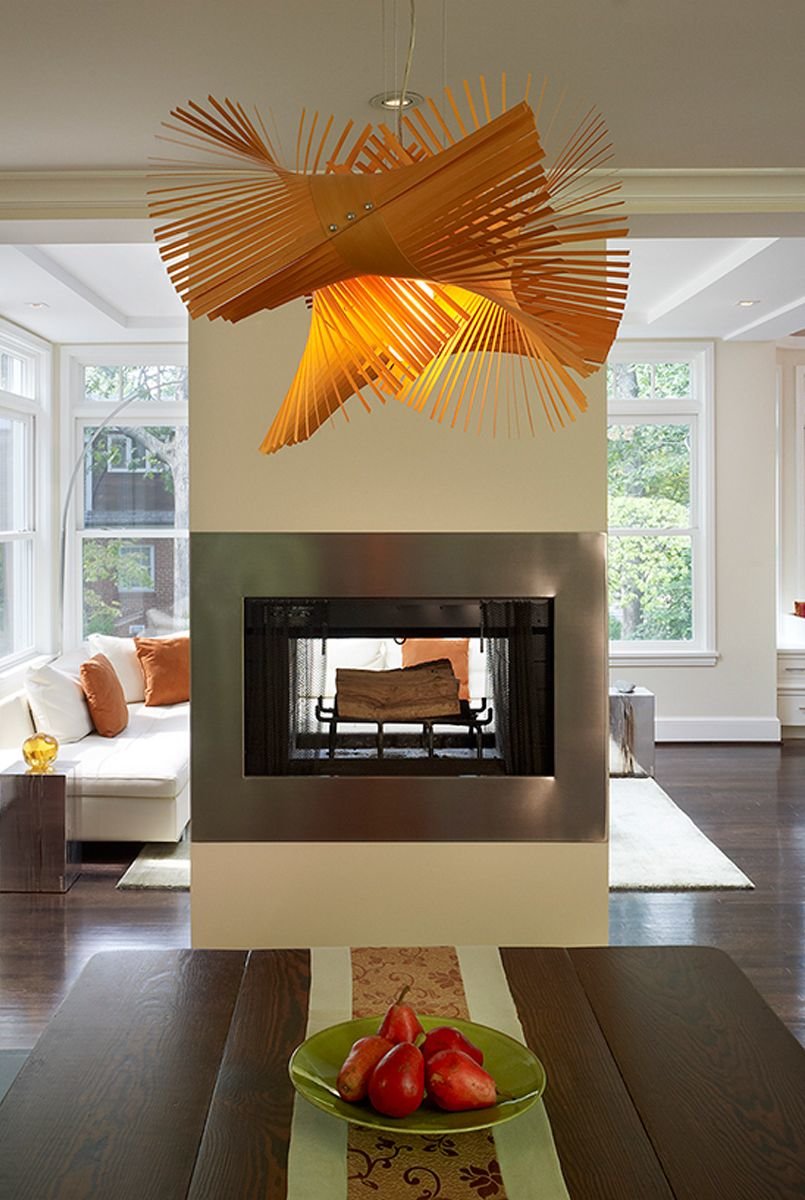 Statement Accessories

This design from BarnesVanze Architects Inc features a sleek, double-sided fireplace; a contemporary and creative light fixture adds visual interest.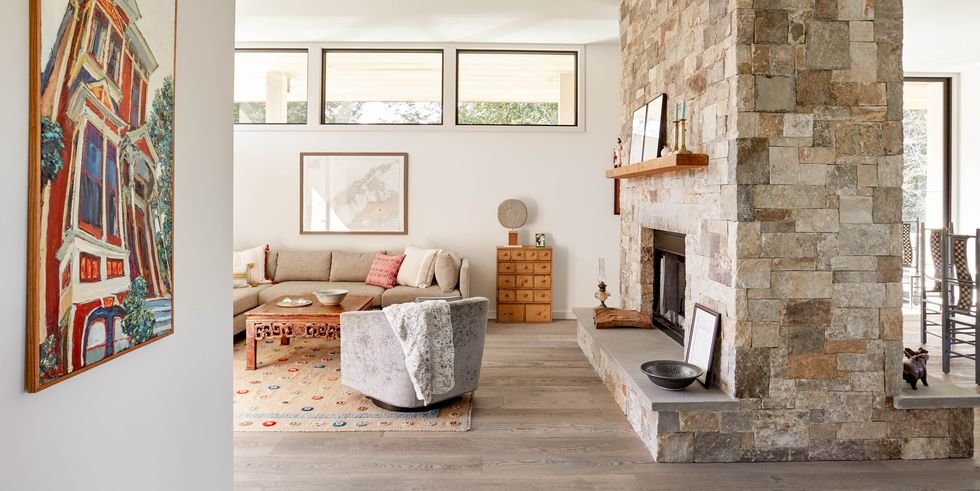 Hint of Vintage

Kristen Elizabeth Design used furnishings with a vintage touch, including curved back dining chairs to the right and a carved wooden coffee table to the left, to enhance this stone fireplace design.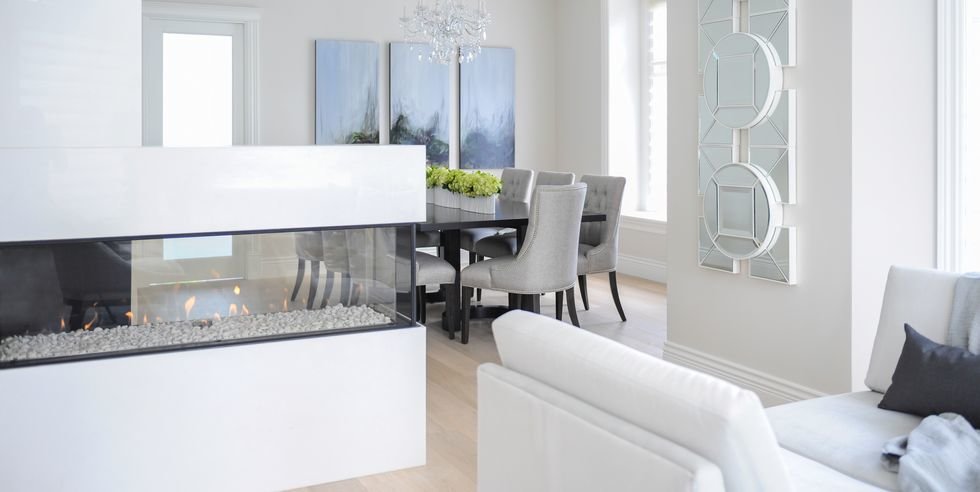 Standout Transitional

Enviable Designs countered this glossy, contemporary fireplace with a brisk, transitional interior design.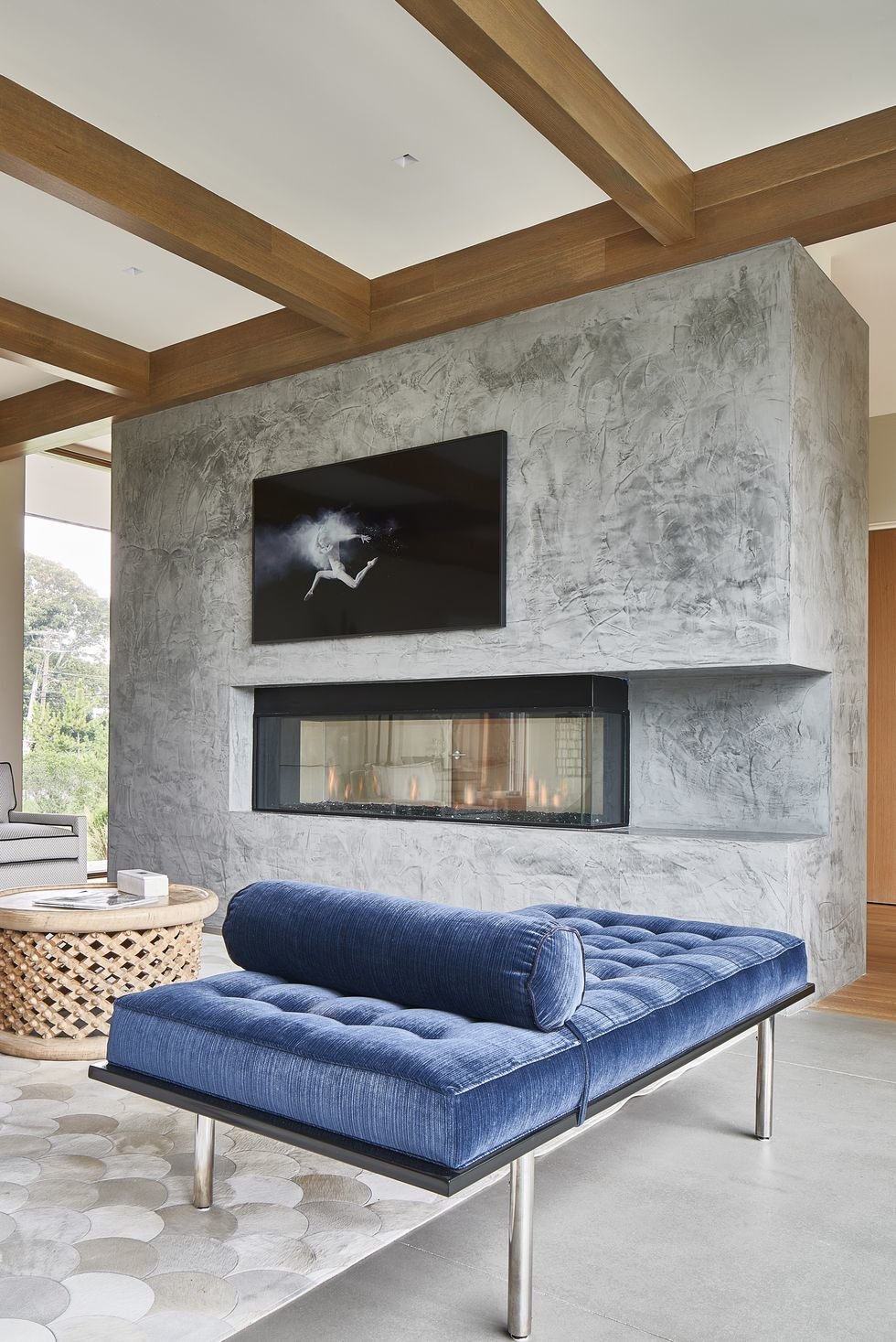 Luxe Modern

Built by Stokkers + Company and designed by Peter Cook Architect AIA, this double-sided fireplace helps create a bold, contemporary atmosphere. The interior design is by PCI Interiors / Ngala Trading.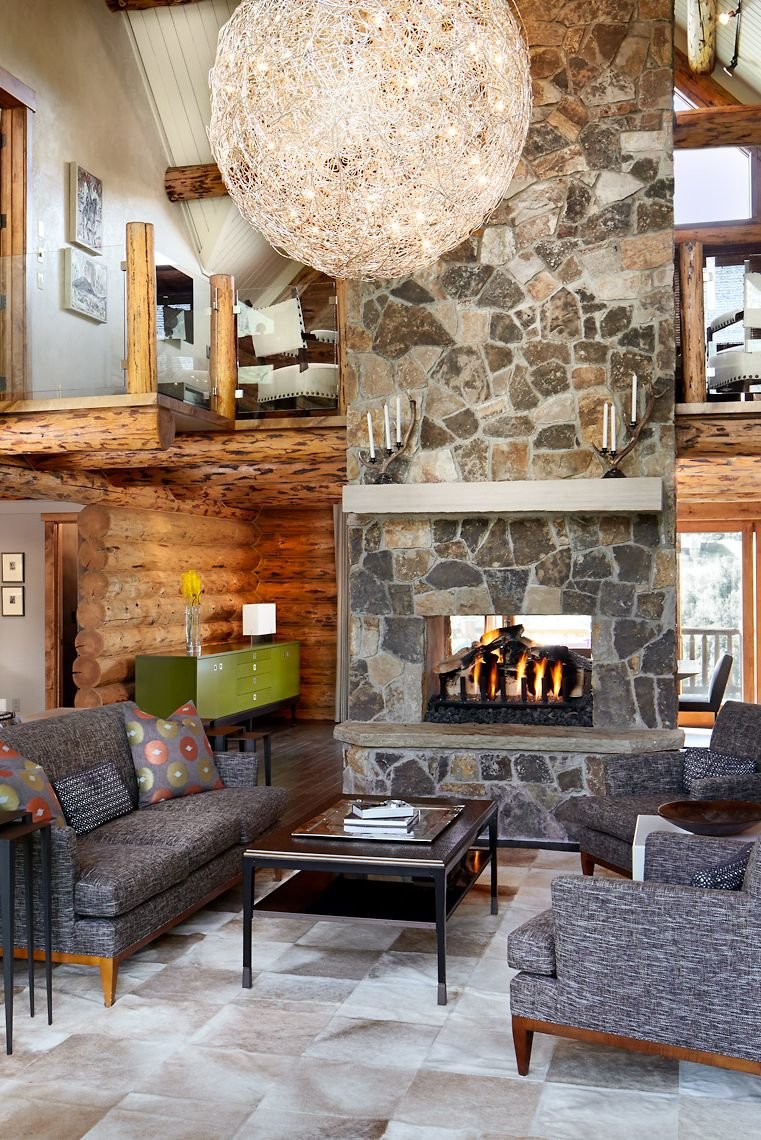 Rustic With a Twist

In this open-concept area, LKID demonstrates how a rustic-meets-modern fireplace can benefit from accents that further mix the two styles.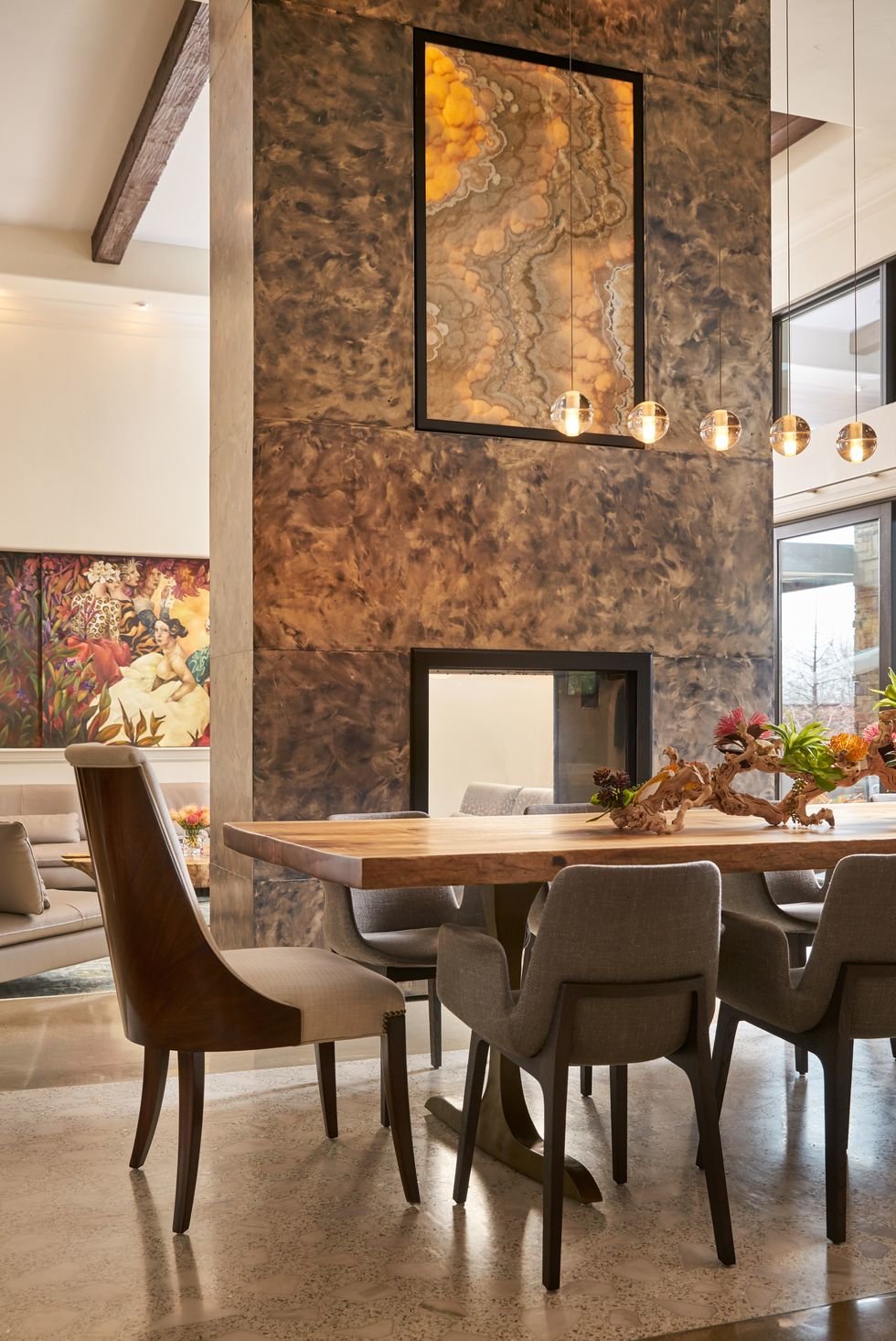 Caramel Tones

A honey-onyx, back-lit fireplace matches the contemporary, caramel details in this interior design from Wesley-Wayne Interiors.