The chairs are produced by hand, using pleated paper created as a waste product of fabric-pleating processes in the fashion industry. See our previous story about the chairs for more details.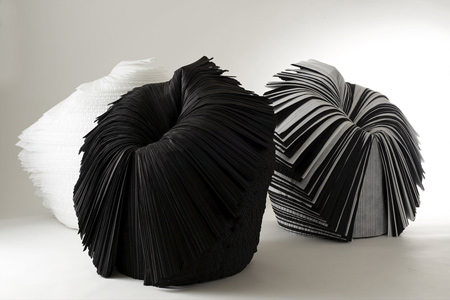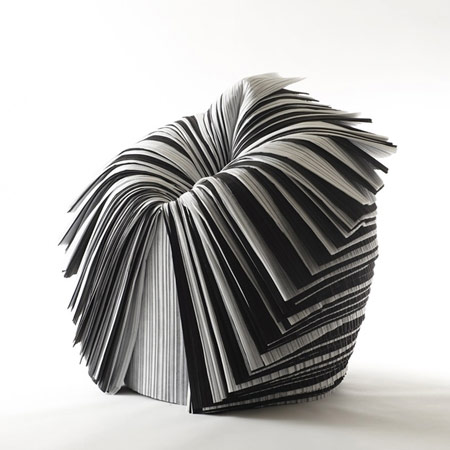 The exhibition will be open 27 February - 28 March 2009.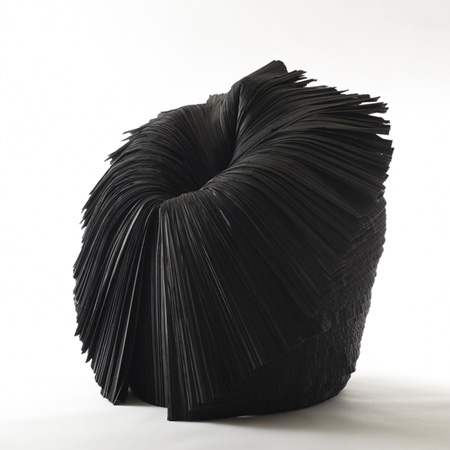 The following text is from Friedman Benda Gallery:
Friedman Benda is pleased to present Ghost Stories, the first New York exhibition by the Tokyo-based architecture and design group, nendo.
With Ghost Stories, nendo will show a constellation of forty sculptural works known as Cabbage chairs, in a dreamlike interior landscape of his own design. A reception for the group will be held on February 26 at 515 West 26th Street.