Use a monochromatic color scheme in a small bathroom.
Soft, neutral tones are perfect for fooling the eye. Depending on the color you choose and how much natural light illuminates your space, one color can make your bathroom feel larger. If you are able to keep it clean, white is your top choice!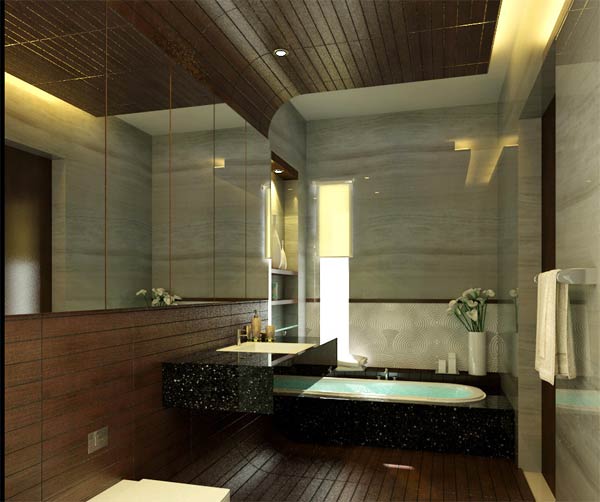 Choose smaller fixtures
If space is tight in your bathroom, consider replacing a few fixtures with smaller ones to gain more space.
Use the space above the doorway for
storage
Typically, the space above the door is vacant. If you aren't concerned about decor, use the shelf for storing extra toilet paper and cleaners to free up valuable storage area below the sink.
Use a glass enclosure at bathtub/shower area
Glass enclosures create a subtle and visual divider between your main area and your shower/tub. A frosted pattern will add privacy but will not get in the way of your illusion of space.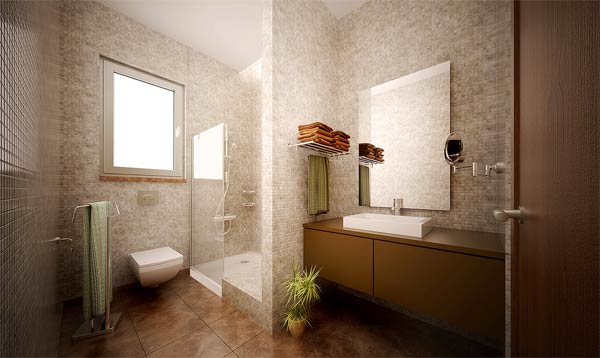 Lay larger floor tiles in a small bathroom.

Use mirrors to reflect light and add space.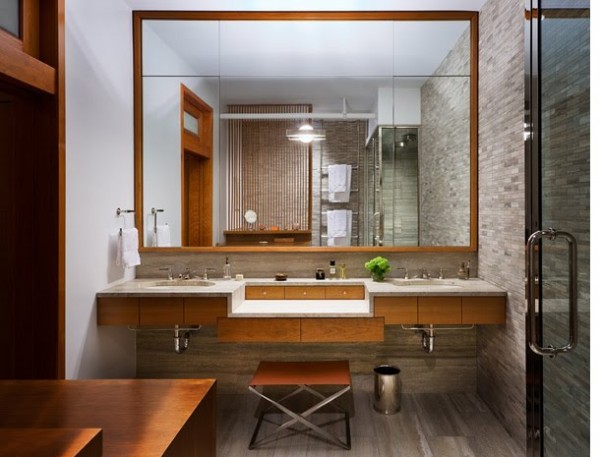 Maximize vertical space
Consider having a cabinet built in to extend up to the ceilling. Adding color at a vertical height will cause the eye to go up and therefore enlarge the bathroom space and feel.

Window treatments can add height
Windows not only allow natural light, but give the eye a place to wander outside of a small room. Use coordinating colors and stay away from heavy and dark materials.
Maximize floor space with minimal obstructons
If your trash can is small enough to fit next to the toilet, this can do the trick. Scales and laundry hampers should be better placed in a bedroom or adjacent hallway closet.
Change the swing of your door
Consider installing a pocket door that slides into the wall.
Use lighter wood color for cabinet
A light-colored wood will allow for more light to reflect off of surfaces and will not make the eye stop abruptly.
Bring in natural light from above