I was therefore not surprised to learn about Alain Gilles' newest design for Qui est Paul? His new "Garden Party" is such a great centerpiece to encourage informal occasional drinks to spruce up long summer evenings at home and give them a little extra oomph and a bit of a bar attitude.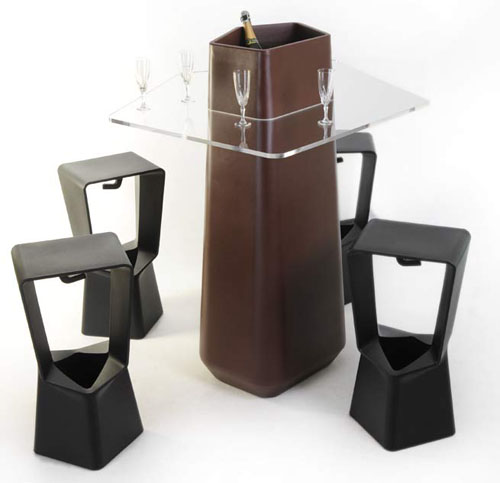 Available in a variety of colors, this high table has a center piece that works as a drinks/champagne bucket or a flower pot. Ladies, note the clever little hook under the stools for your bag.

If you are already set up furniture-wise, then a true refreshment center is your next buy.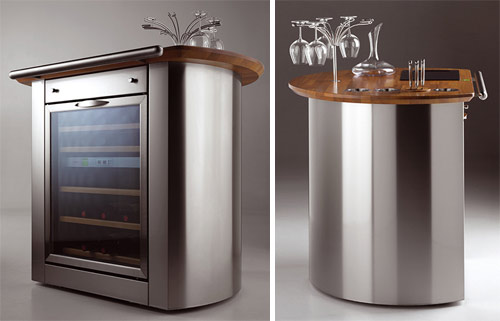 I love this creation from Metalco Home — the mobile air-conditioned outdoor wine cart. Kefren is a trolley bar that comes with an integrated dual-zone wine cooler. Its upper compartment temperature is set for white wines and the lower zone is ideal for reds.