As the star of Bravo's Backyard Envy, James DeSantis has established himself as a magician of urban garden spaces. Along with The Manscapers – Garrett Magee and Melissa Brasier – James has designed modern gardens for the most prestigious of clients in New York City and Los Angeles – and together, they have mastered the art of urban exteriors.

With a globally renowned reputation and a star-studded clientele, we were curious to test the gardening guru's knowledge of small spaces – and find out what we can do make our gardens feel bigger. James was full of tips including the best garden furniture to choose.


How to make an urban garden feel more spacious – according to The Manscapers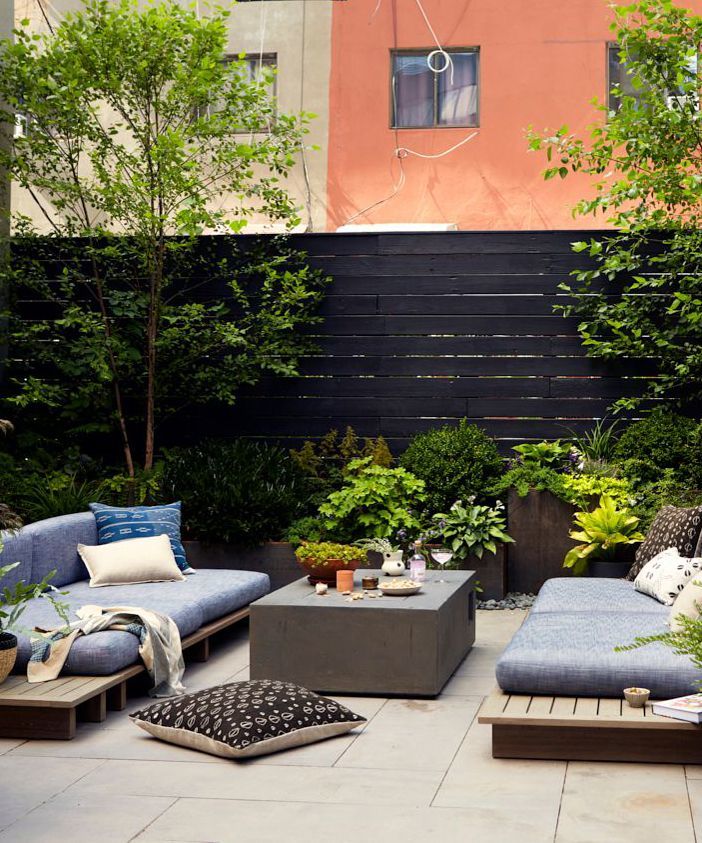 Custom buy plants and outdoor furniture

'The easiest way to make a garden look and feel bigger is to custom-buy plants and furniture, so every inch of your garden appears curated and has a purpose. We work in New York and Los Angeles, where some gardens are tiny. We focus on maximizing the space – based on what you will use it for, instead of just creating a look,' James begins.

'One of the ways to do that is to have things that are custom made. If you are building something on a rooftop, you can custom-make the planner boxes to line the perimeter of your roof. This is better than buying big, bulky planter boxes or pots that are a certain size because they will overtake the space too much,' he adds.




James also suggests choosing multifunctional furnishing that serves more than one purpose: 'Build custom furniture that doubles as a seating area – like a banquette for a dining table that is also comfortable enough to be a loungey sofa. So, you can get multiple uses out of things,' James says.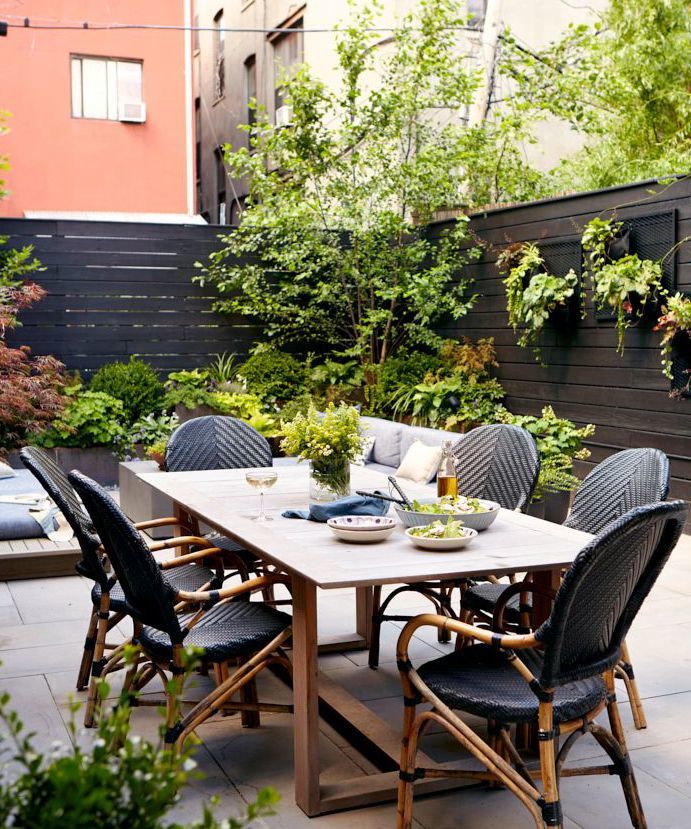 Create a flow between indoor and outdoor living spaces

Alongside our plantings and furniture choices, James recommends accentuating our urban gardens by creating a seamless flow between our indoor and outdoor spaces.

'We don't look at ourselves as landscape architects but more as exterior designers. We develop and build the space around what the client will use it for, so we often mirror what is going on inside, on the outside.'

'If you have a small apartment with a living room and a dining room, we will mirror these spaces on the outside. If you have a big sliding glass door, it looks like you are doubling that space. Your living room becomes two living rooms,' he says.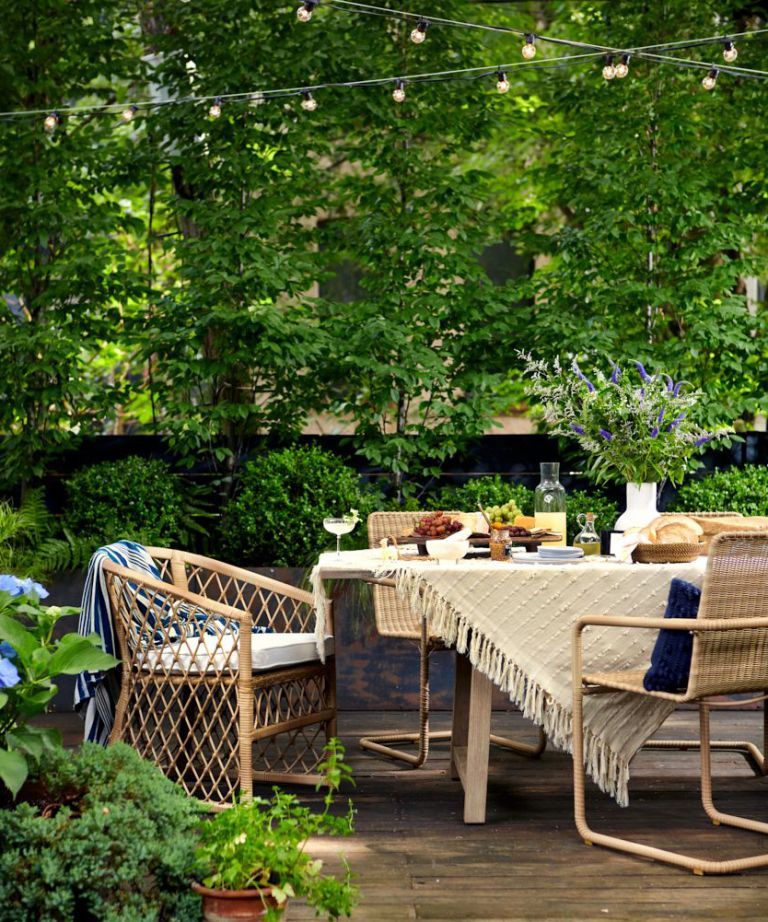 But how might we begin to create this flow? James suggests buying interior plants that are big, like a giant parlor palm', and putting them in a small planter 'outside your window, terrace, or door – then in the winter, you can bring it back inside,' James says.

'Also, bring some of your interior textiles outside, bring out some pillows and some blankets and throws. Decorate your coffee table with things that you cherish from your interior and take it outside. It's a great way to use your space,' he adds.

Now we can mirror the world's most exquisite urban gardens in our own exterior spaces – if you need us, we'll be out picking up some new multi-purpose furniture.