We've found 18 stylish garden decking ideas for a chic, modern outdoor space.

From built-in hot tubs that can be revealed and easily put out of sight again by having a wood cover for it that blends in with the rest of the garden decking, tobuilt-in, recessed lighting for a clean, modern look, there are plenty of things you can do to make the most of your garden decking.

Wood decking can also have glass panels fitted into it, useful if there is a floor below it, so you can let in light from above. Or use glass around the perimeter of it, to create a modern contrast against the natural material.

Garden decking doesn't have to have to be a box; a stretch of wooden 'pier' can provide a decked walkway from one patio to another, or stretch out over wild grasses or a pretty pond.

Wraparound decking creates a sleek, modern look – tour this modern beach villa just outside Copenhagen to see what we mean.

Placing garden decking at different heights can zone spaces with different functions; for example having a raised or step-down lounge space to separate it from an al fresco dining area.

Transform any steps in the decking by using them as built-in planter boxes as well as space-saving bench seating.

Gorgeous wide reclaimed wood planks create a rustic look, while grey-toned wood decking helps to create a more sun-bleached Mediterranean look.

You could even take the wood floor up to create a vertical, slatted wood wall, creating a cocooning outdoor space.

See all of our garden decking ideas below...


1. Seamless flooring

Both the wood flooring and the living wall continue from the inside out, providing a flow and a connection between the spaces. Inside, the living wall is illuminated with spotlights in the floor, while outside uplighters bring out the plants as well as the smart pond feature that's built into the patio floor.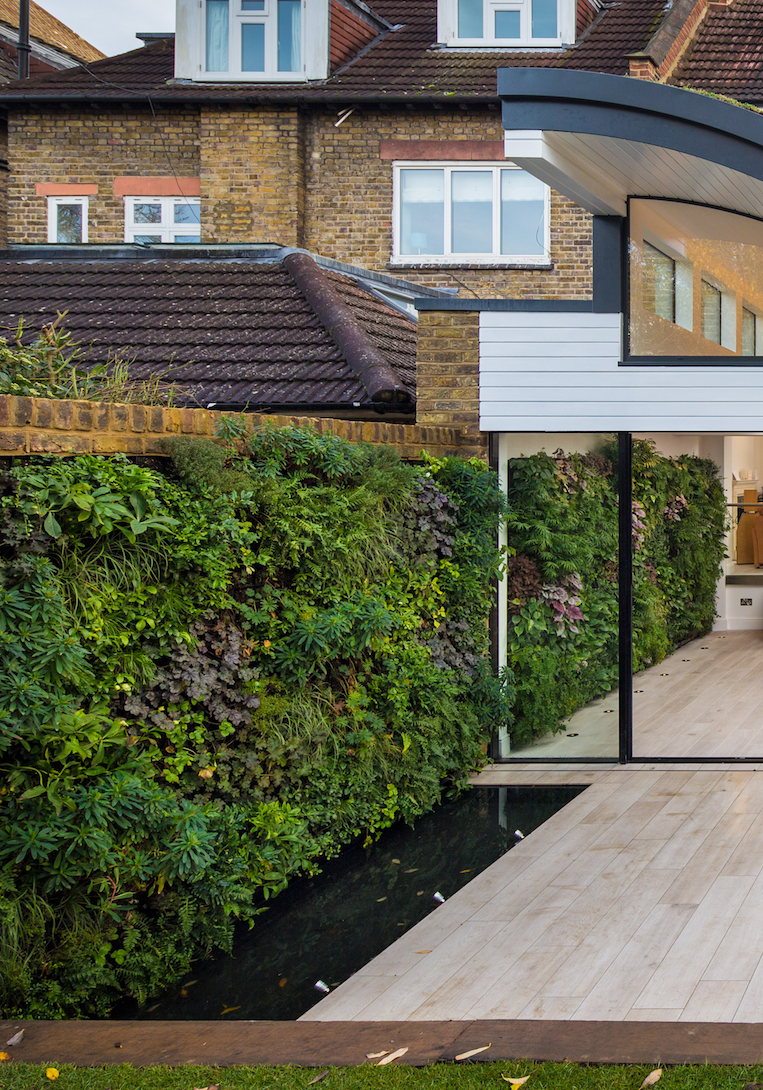 2. Built-in hot tubs

Designed by LTD Architectural Design Studio, this decked patio of a home in New Zealand features built-in hot tubs, perfect for watching the sunset. Then when you're done, just put the wood 'lid' back over it and it transforms back into a smooth deck.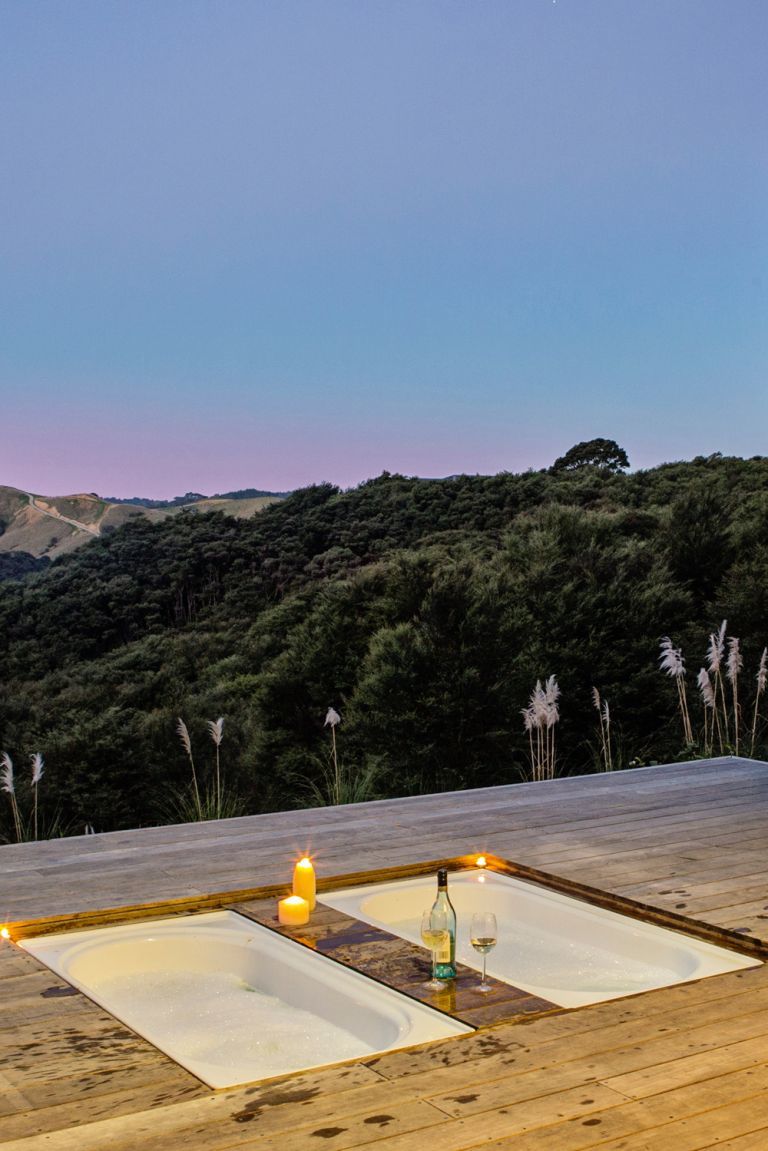 3. Glass border

A glass frame wraps around the decking, framing the views and providing a sleek contrast to the more relaxed, natural rooftop garden. Built-in lighting in the decked patio add to the clean, modern look.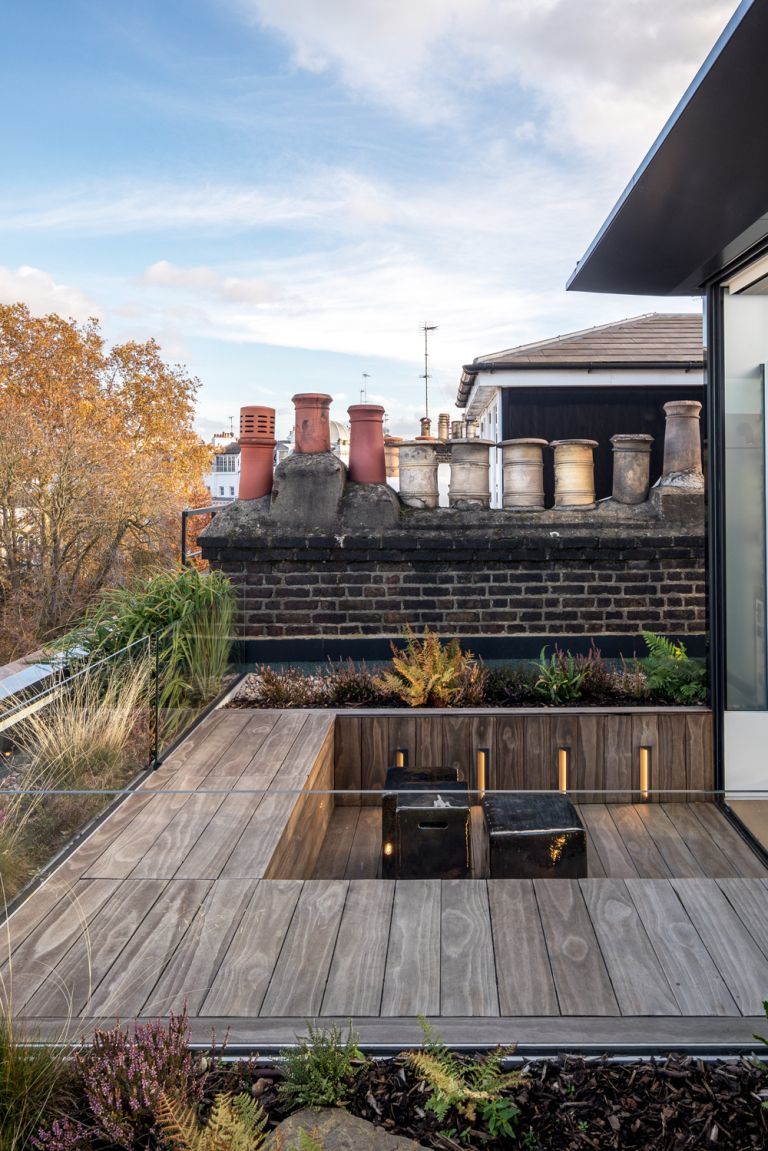 4. Complement wood decking with matching wood planters

Decked steps double up as both built-in planter boxes and banquette seating.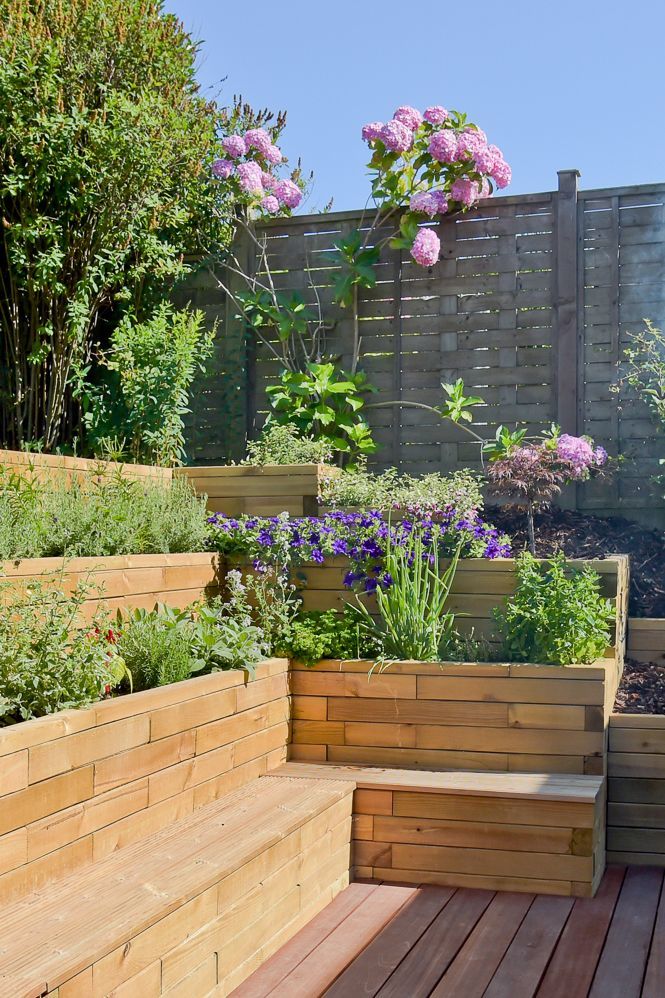 5. Extend decking to create a viewpoint or a walkway

We love the way this decking stretches out to become a pier at Mirror Point Cottage, designed by MacKay-Lyons Sweetapple Architects. This idea could even work in landscaped gardens, offering stretches of decked walkways through wild grasses or as a bridge over a pond.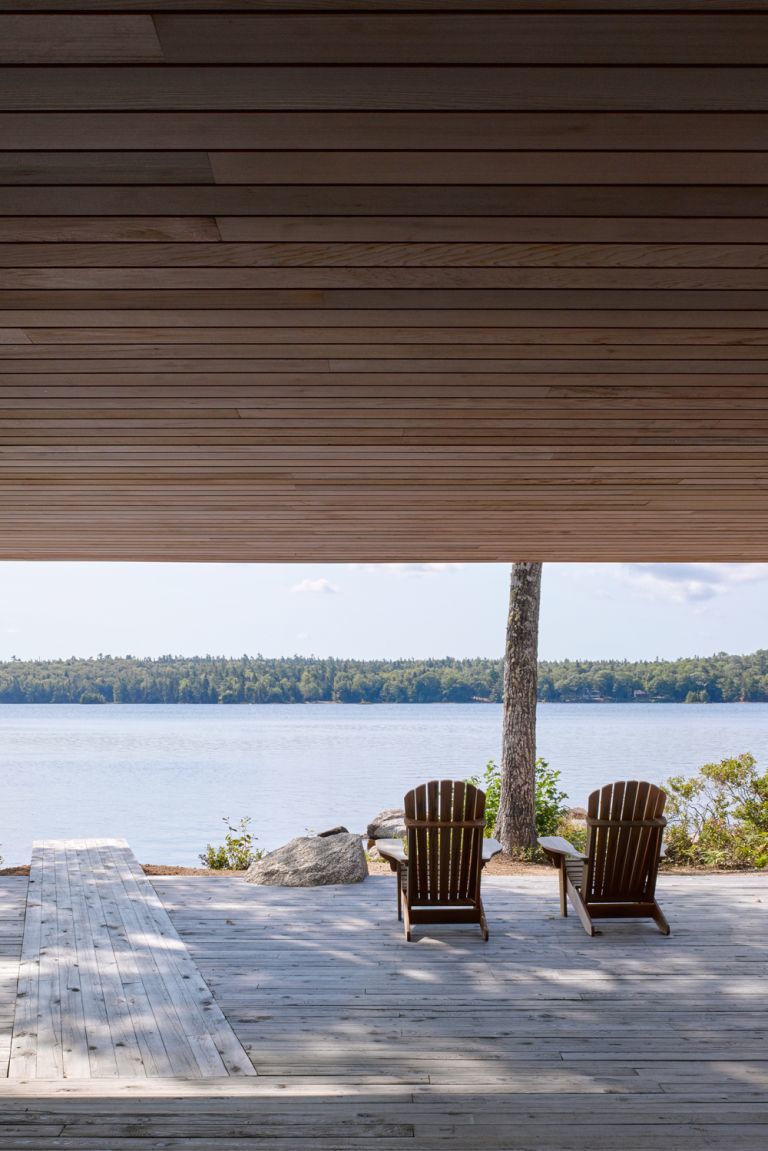 6. Use decked areas to create different levels

This decked patio is zoned by different levels / heights. There's an al fresco dining area at kitchen level, with a recessed area in the decking with lounge seating for chilling out afterwards.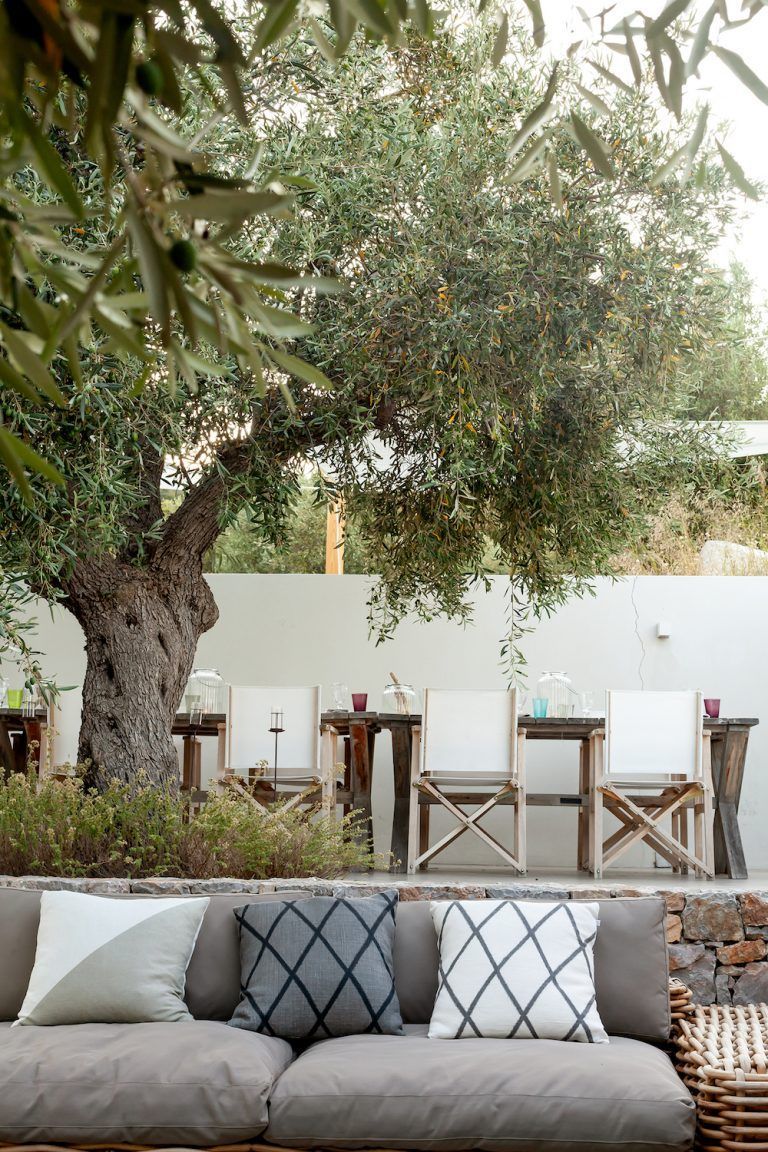 7. Incorporate sky lights for basement levels

Glass panels built into the decking let in light to the basement below. A fire pit acts as the focal point in this garden, with lounge seating facing towards it. This generously planted space provides a sense of nature and privacy in a busy district. Sleek light wells built into the wooden flooring channel extra daylight into the ground floor below.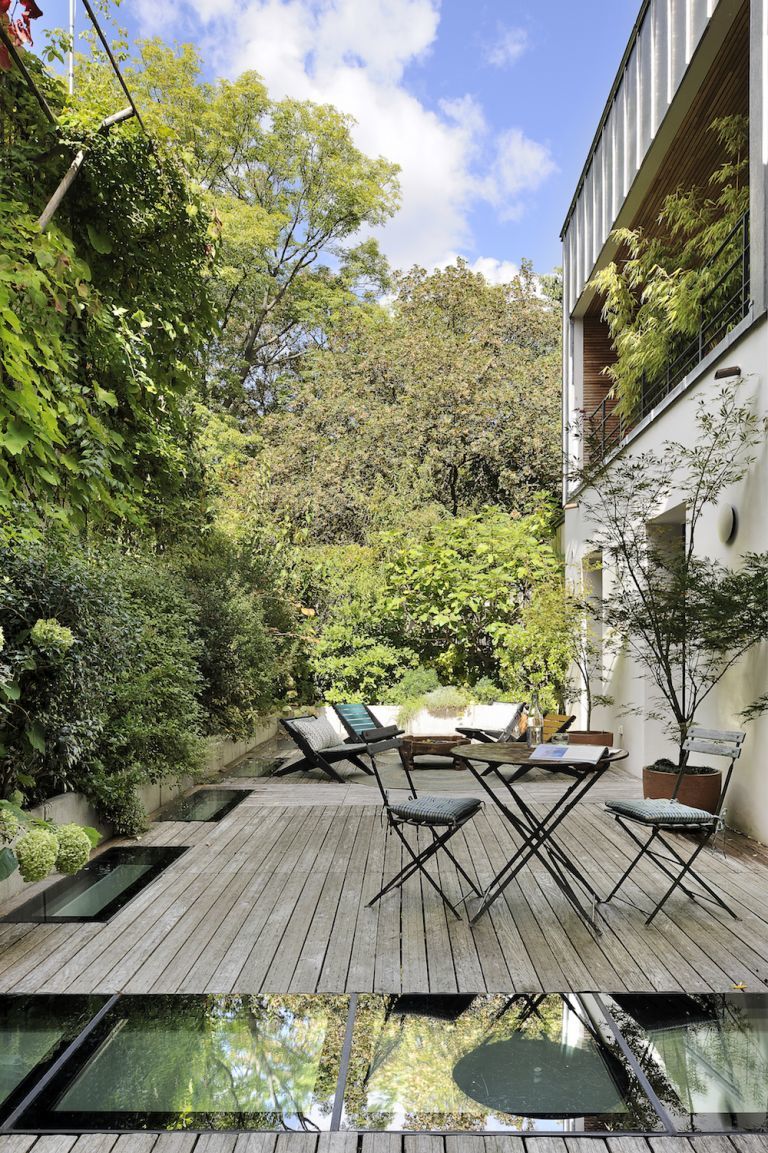 8. Add a barbecue area

This concrete cottage's decking is wider than the property itself, creating an al fresco dining spot with a built-in BBQ and pizza oven.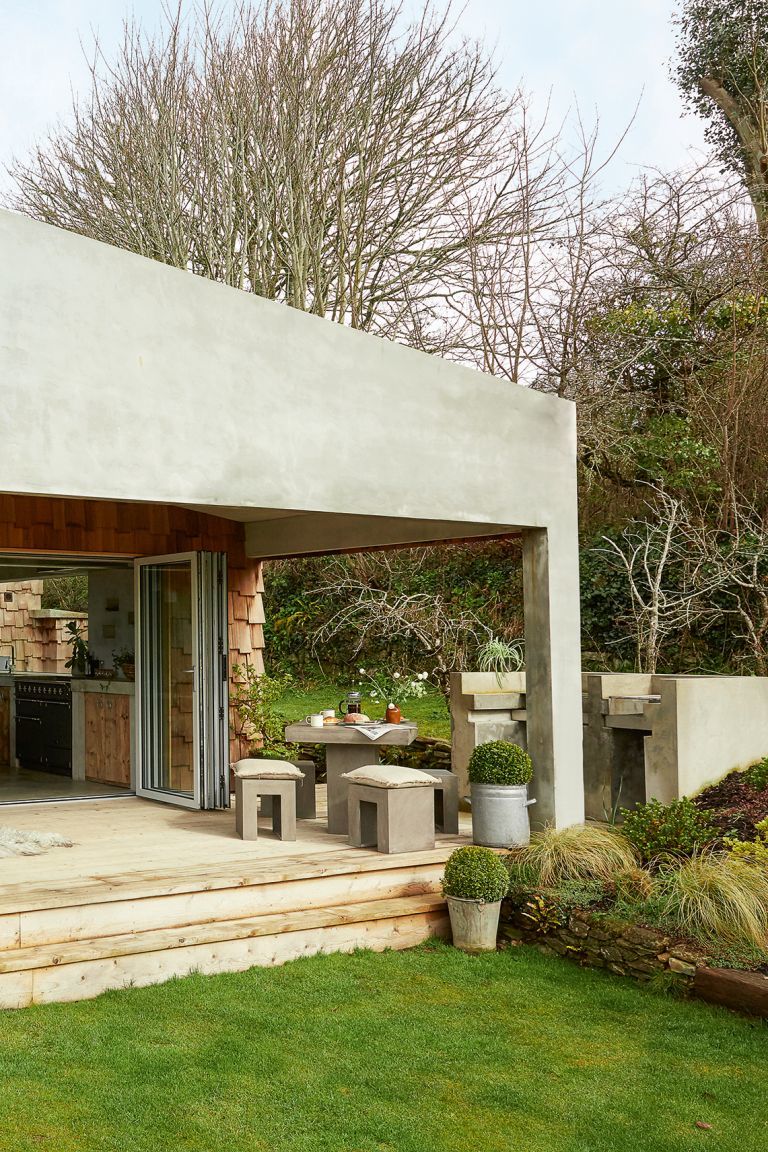 9. Opt for a rustic look for boho, country or coastal properties

Gorgeous wide reclaimed wood planks create a rustic look for this Cornwall cottage.

garden decking ideas in a rustic style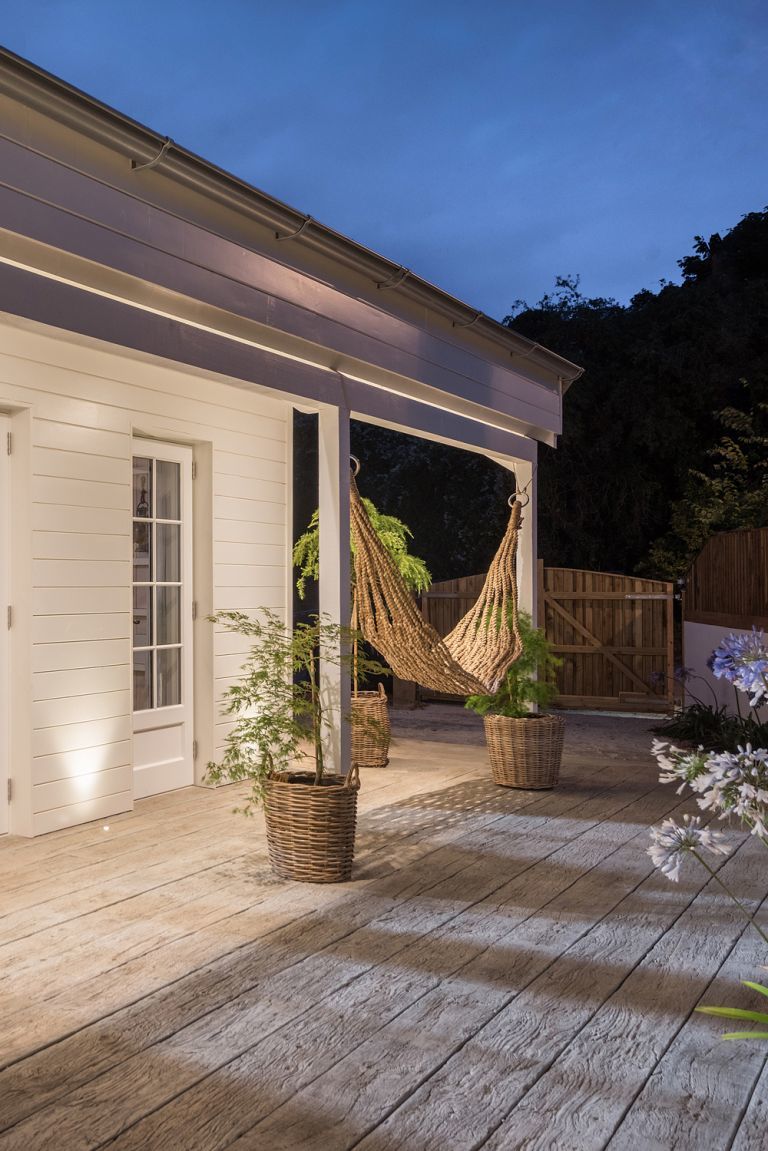 10. Create a raised deck

A raised deck zones this al fresco lounge space, separating it from the rest of the garden.