You shouldn't judge a book by its cover-but in many cases, we think it's fair to judge a home by its foyer. Whether it's a grand house or a tiny apartment with a nook by the door, your home's entry is the first thing visitors see when they step inside your house and the sight that welcomes you home every day. So make it a good one! From high-drama to super-cozy, here are 50 of our favorite entryways from the pages of House Beautiful as well as our favorite new designers.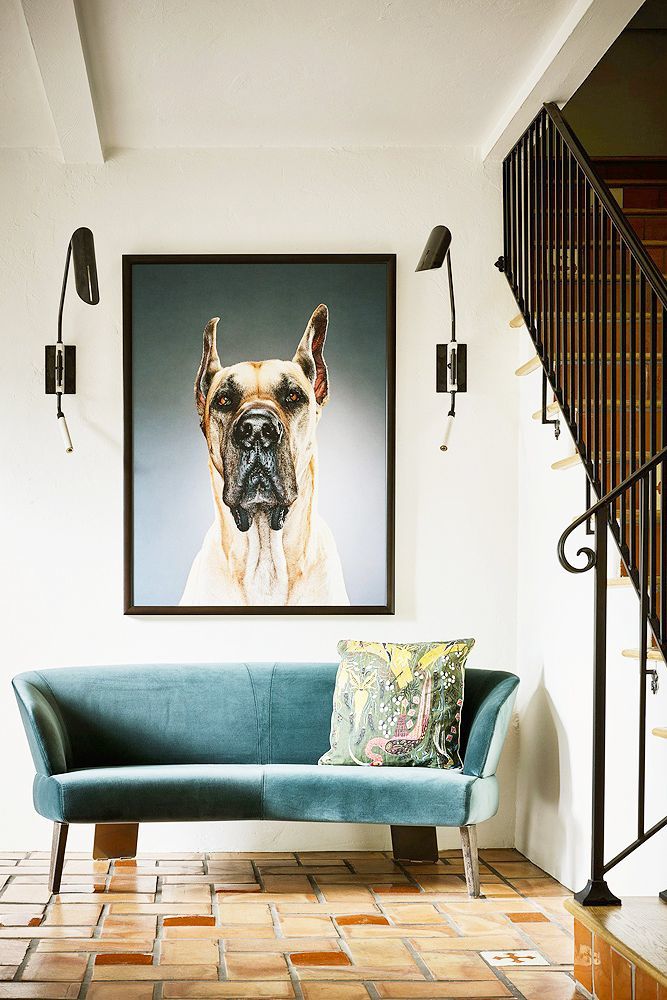 Hang a Pet's Portrait

Commission an artist to capture a hyperrealistic portrait of your pet to hang in the entryway to greet you and your guests each time you walk through the front door. We're loving this foyer by Romanek Design Studio. The juxtaposition between the dog's serious expression and the laidback floor tiles, throw pillow, settee, and sconces create a fun air of irreverence.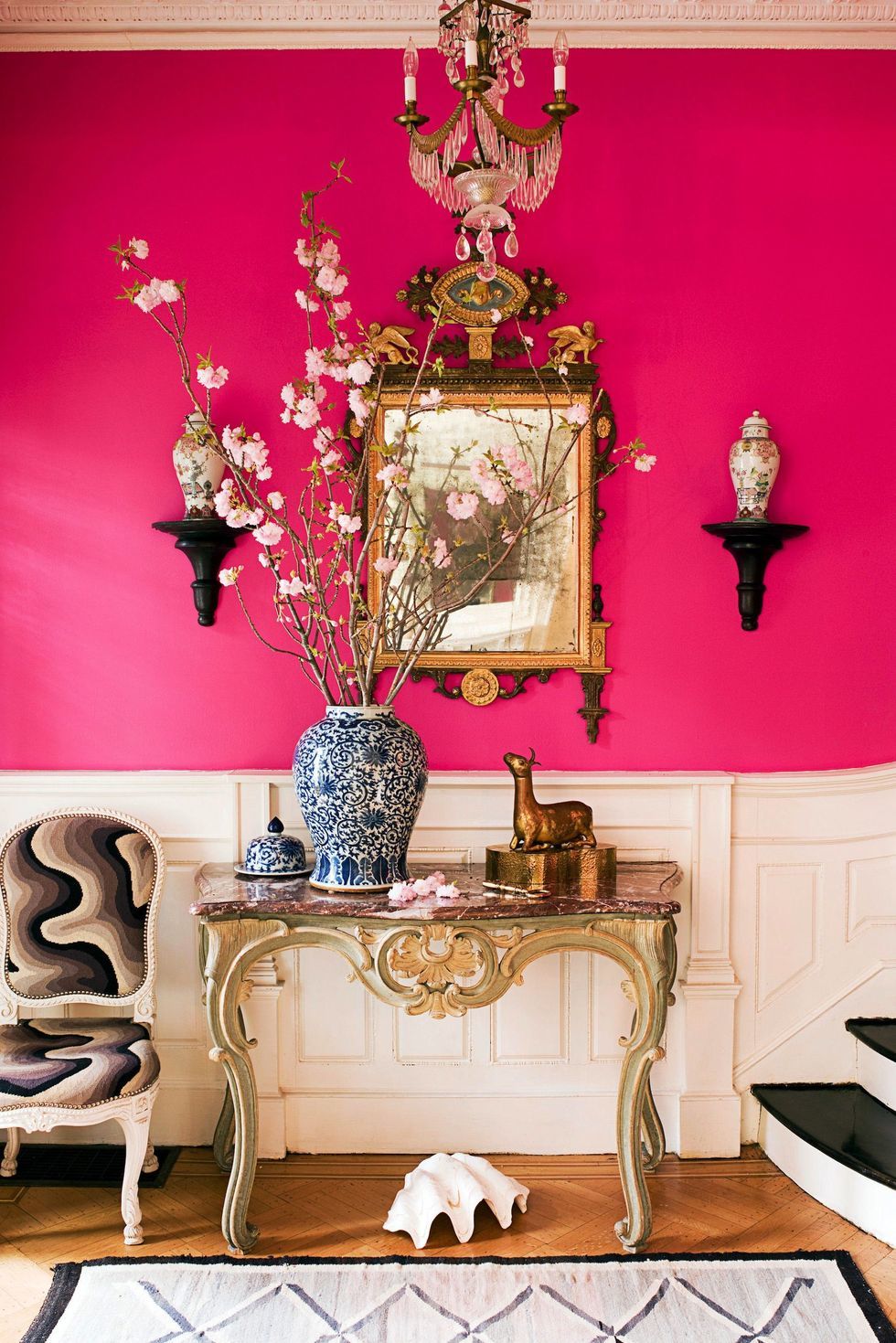 Use a Daring Color

Lipstick pink might not be the most obvious choice for a foyer, but in this 19th-century Brooklyn townhouse, it's a total showstopper. Designer Jonathan Berger, who used Benjamin Moore's Razzle Daz, played up the historic glamour with a Louis XV chair and table and an 18th-century Italian mirror.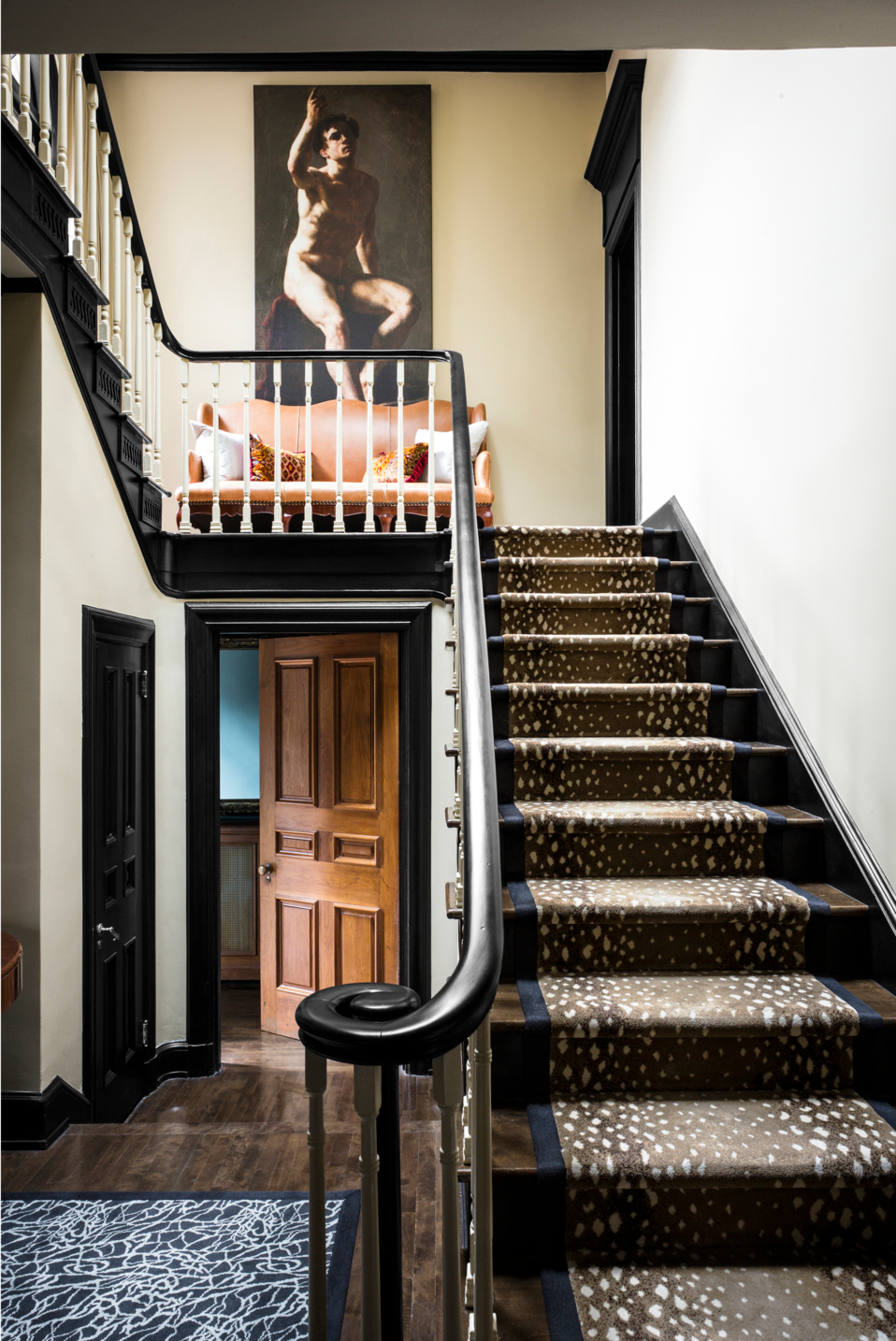 Add Animal Print

Designers love animal prints for stair runners-they're great at camouflaging muddy footprints, spills, and other wear and tear from daily life. Garrow Kedigian used Stark's classic Antilocarpa for the stairs of his Montreal townhouse in homage to the region's fur-trading history.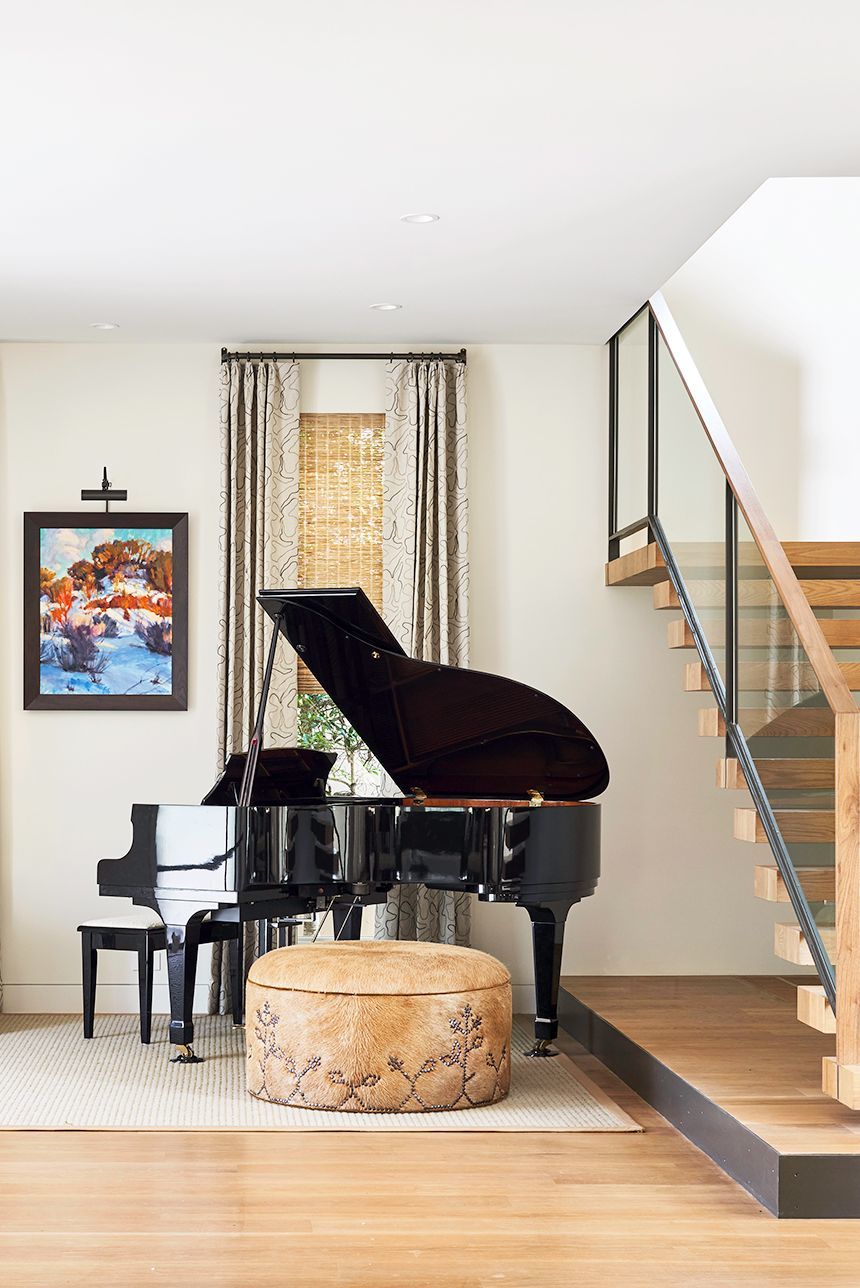 Feature a Prominent Instrument

What better way to make a grand entrance than with a grand piano? In this entryway designed by Dallas-based decorator Jean Liu, the glossy black piano asserts a stately, formal air while the light wood flooring, modern glass elements, and worn leather pieces ensure a grounded welcome.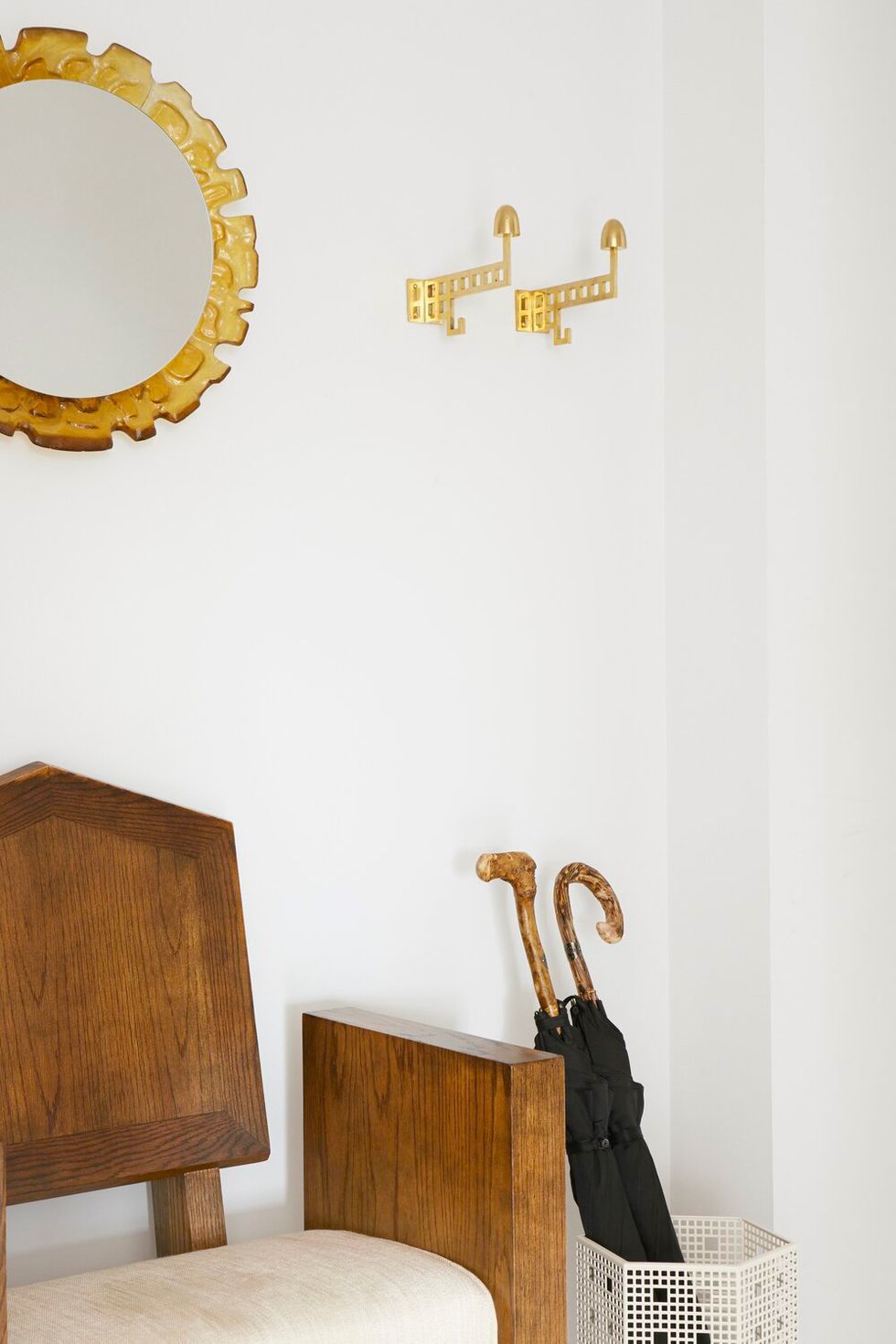 Pack It All In

If you're working with a pint-sized entryway, you can still make it feel grand. Case in point? This foyer designed Tamsin Johnson. All it takes is a chic mirror, accent chair, umbrella holder, and a couple of hooks. With the right pieces, you can stretch just a few items into a sculptural statement.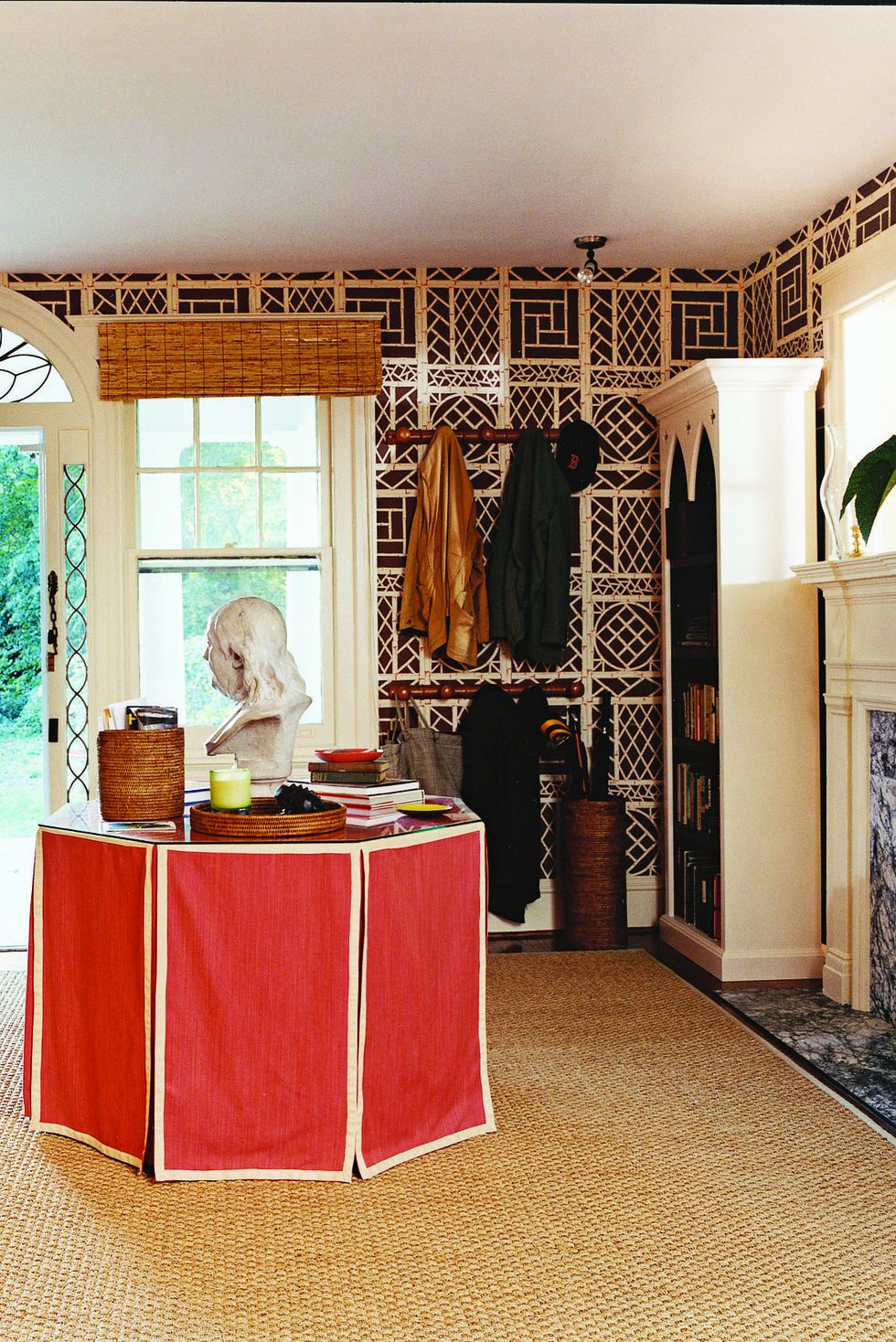 Utilize Smart Storage

The coral skirted table isn't just striking-it also hides the family's clutter. "It has a lot of stuff stored under it on a shelf-baseball mitts and Wellington boots," says designer Tom Scheerer, who worked with Quadrille to create the lattice wallcovering.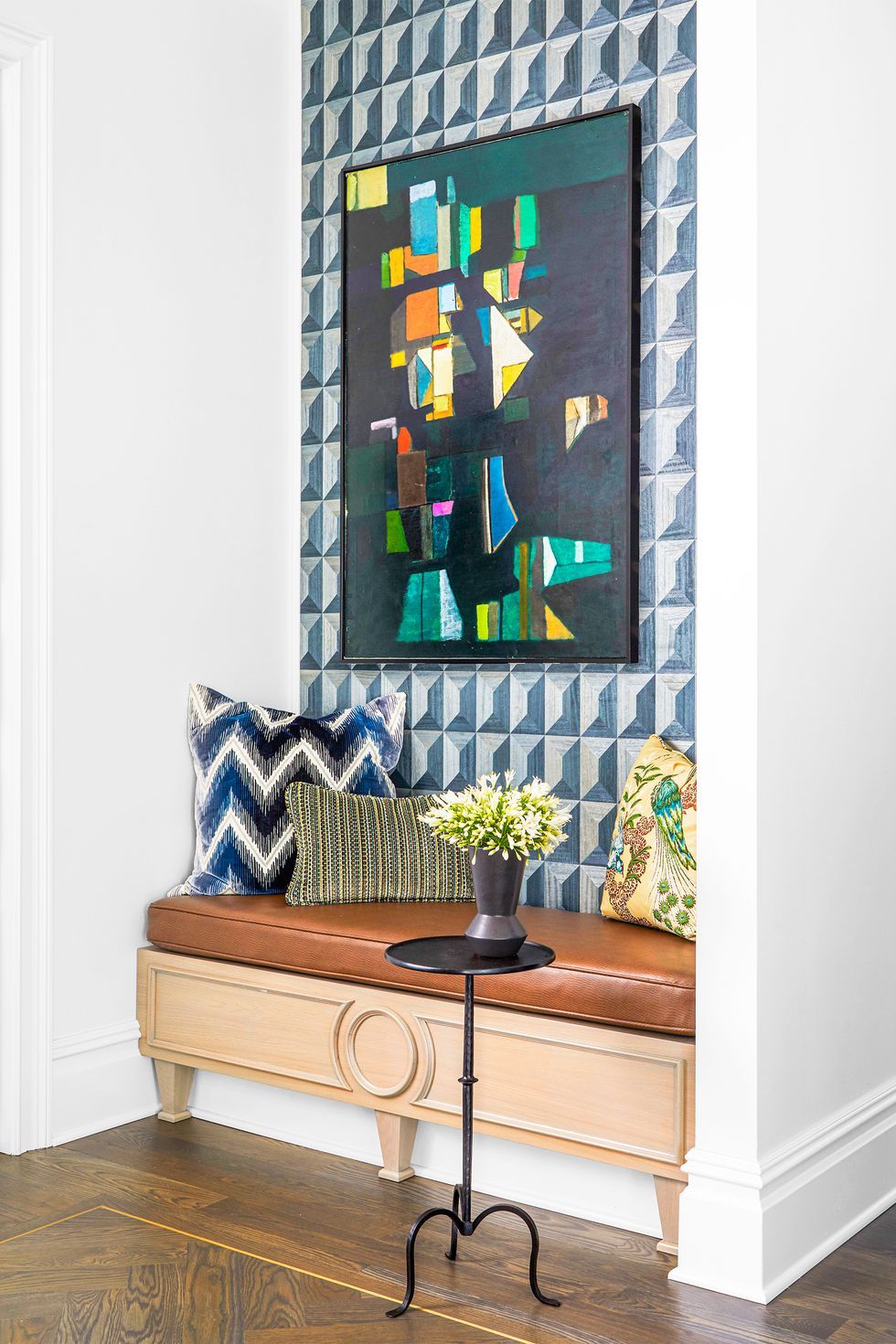 Invest In Custom Builds

Designed by Corey Jenkins, this little nook is another great example of a small but impactful entryway. He maximized limited space with a built-in bench and slim side table for keys and other essentials. Then he covered the wall in an eye-catching blue wallpaper to break up all the white space. It's the perfect complement to the chevron throw pillow and graphic artwork.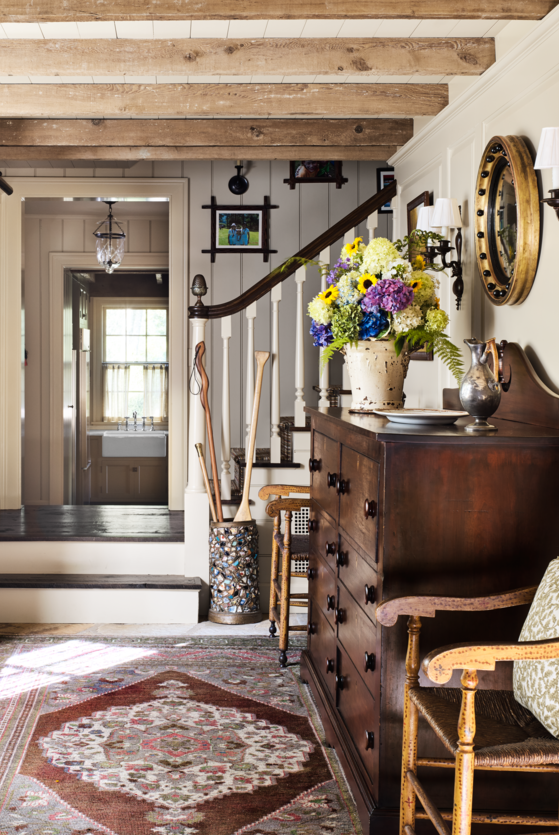 Embrace Old-School Styling

Architect James Carter and designer Jane Hawkins opted for a low-ceilinged entry with an up-and-down stair landing in this newly-built (but old-looking) country house. "When you enter, it feels like a tiny cottage. We wanted to delay the drama," says Carter.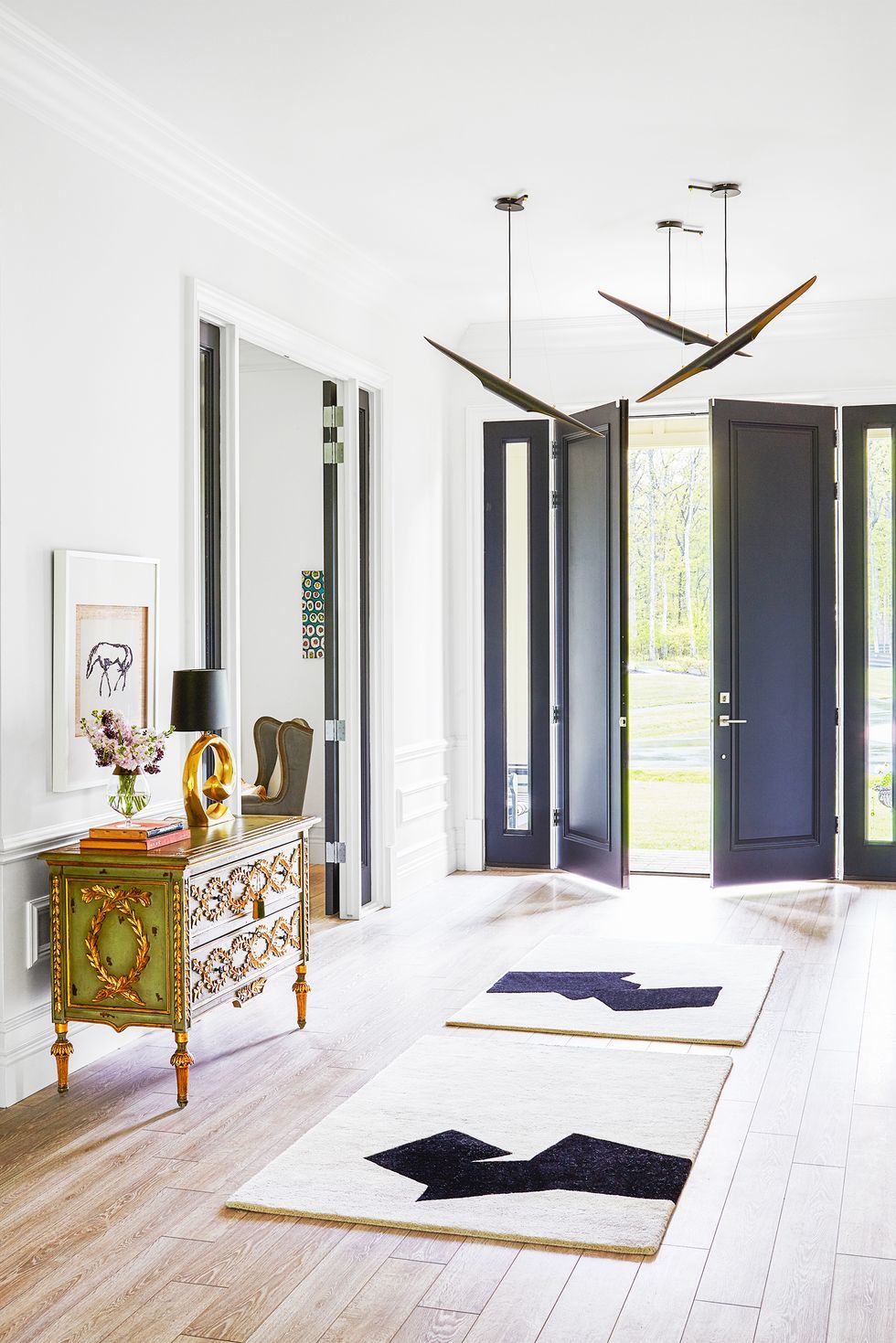 Let Light In With Glass Panels

The inky pigment and sharp angles of the light fixtures and graphic area rugs assert a modern edge to the foyer, which also gets just a splash of old-school decadence with an ornate console table. It's eclectic without being jarring. Also, pro tip: If you're redoing the entryway, consider flanking your front doors with glass panels to flood the entire space with natural light.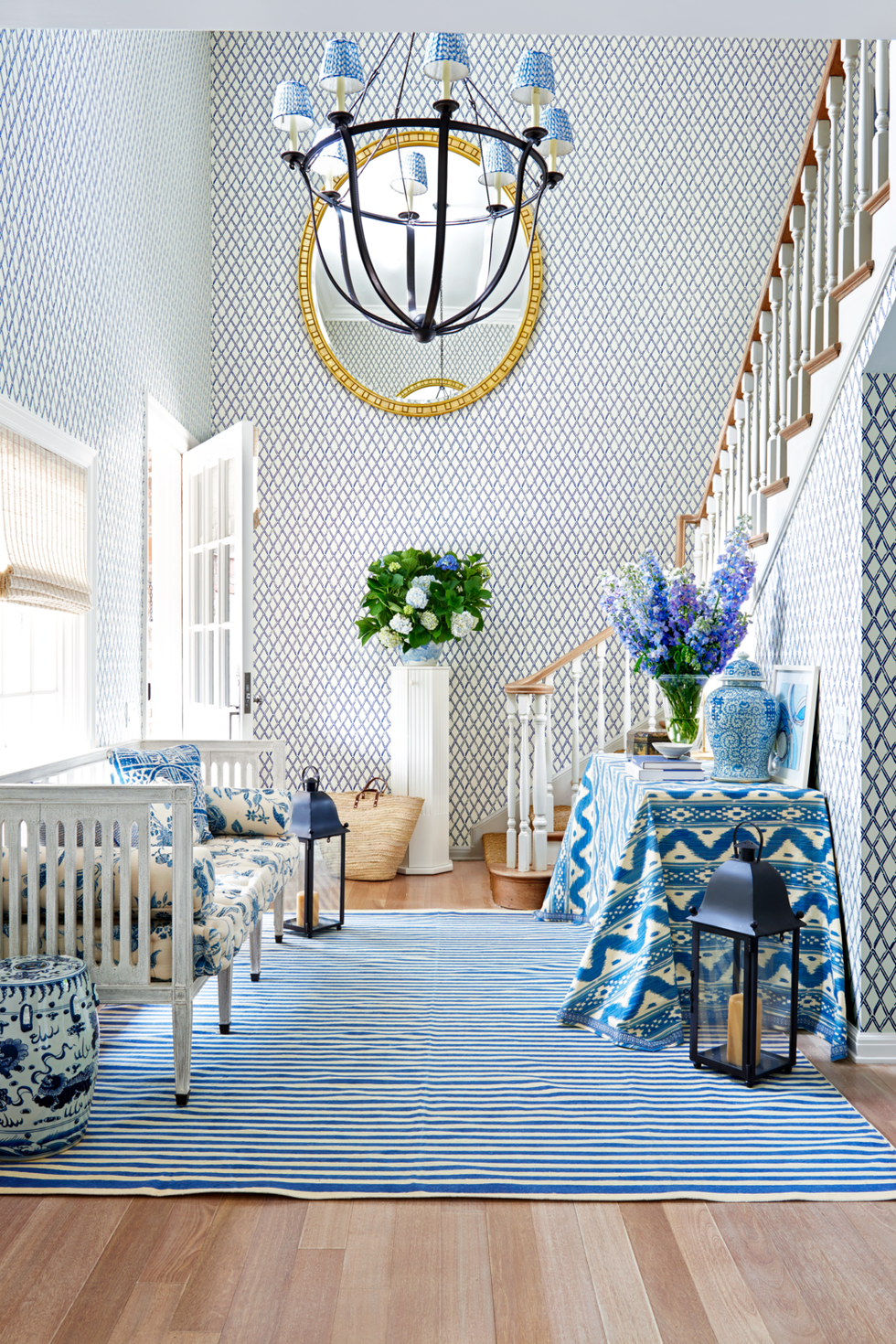 #blueandwhiteforever

No one does blue and white quite like Mark D. Sikes. He piled on the patterns in this Beverly Hills foyer, mixing China Seas wallpaper and textiles with Fermoie chandelier shades and an Elizabeth Eakins striped rug.