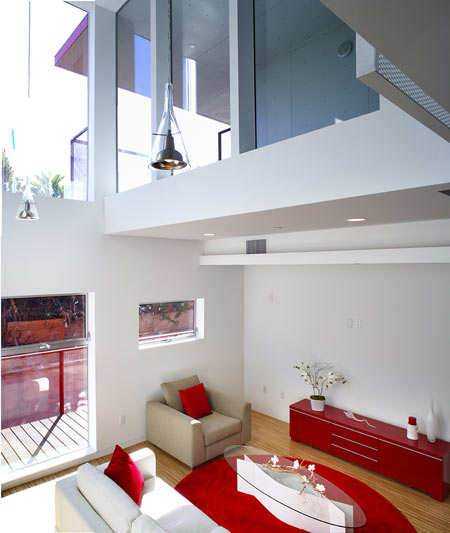 A living room at the Formosa 1140 town houses. Ten of the units are two stories high; the front unit is three stories.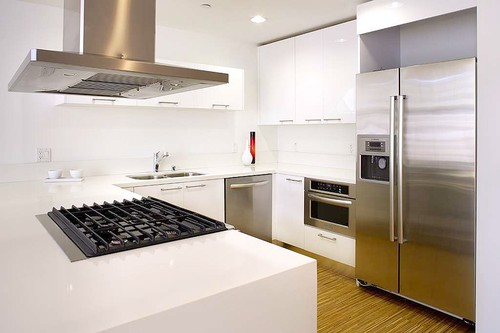 The all-white kitchens in the Formosa 1140 are European-inspired. Floors are made of a recycled hardwood that resembles bamboo.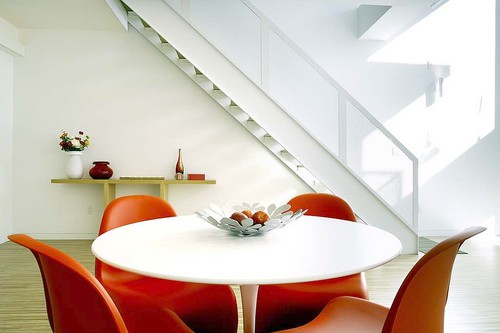 The Formosa 1140 features open-plan living, dining and kitchen areas.