Floral chandeliers are nothing new in the world of weddings - though they are getting more and more extravagant as the years go on.

Incorporating them into homes, however, well, that's an entirely different story, but the idea is catching on. Fresh flowers have long been the star of your dinner table, but with this concept, they reach new heights and really transform a room for a special event.

Admittedly, these DIY arrangements take some work to create, but once you see the end results and hear the compliments, it will be worth it. To help you get started, we gathered a few of our favorite ideas.


Sweet and Simple

Chelsea Costa at The Sweetest Occasions has the perfect beginner tutorial. A handful of supplies and some lovely Snapdragon flowers are all you need for this simple, yet elegant, piece. Pro tip: Your thread is what keeps the florals from falling into someone's dinner plate, so make sure yours is sturdy!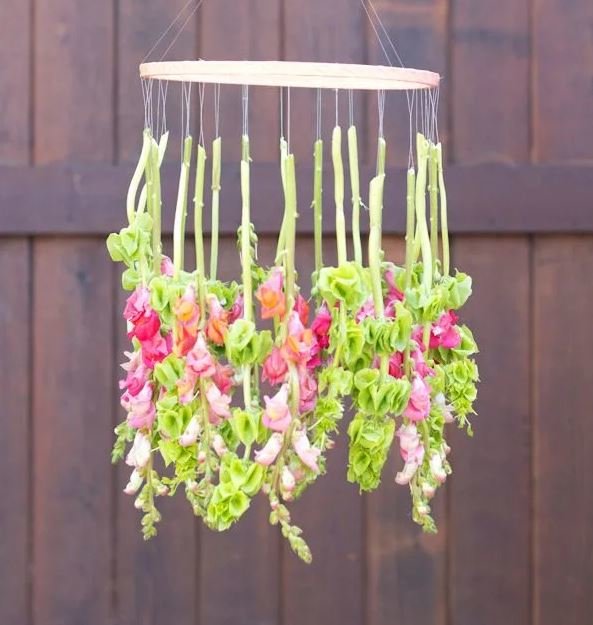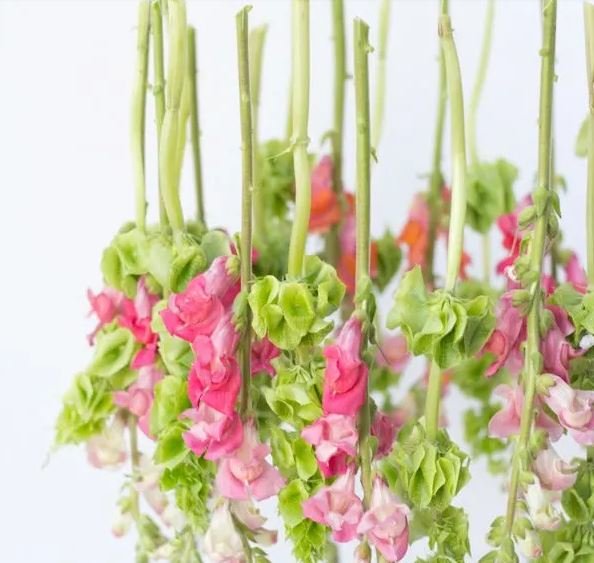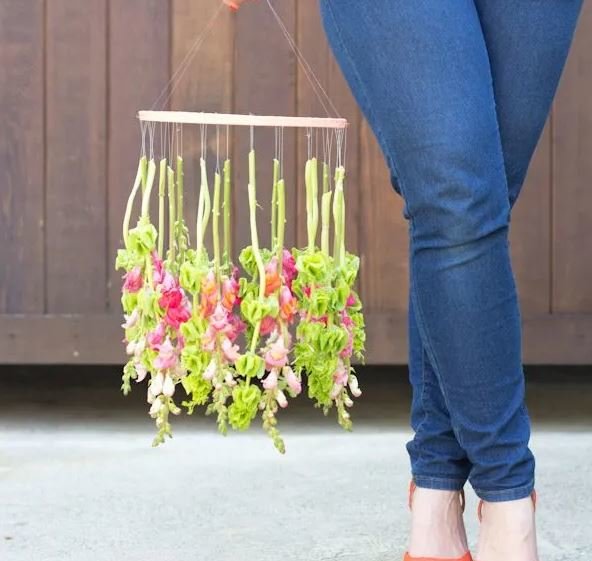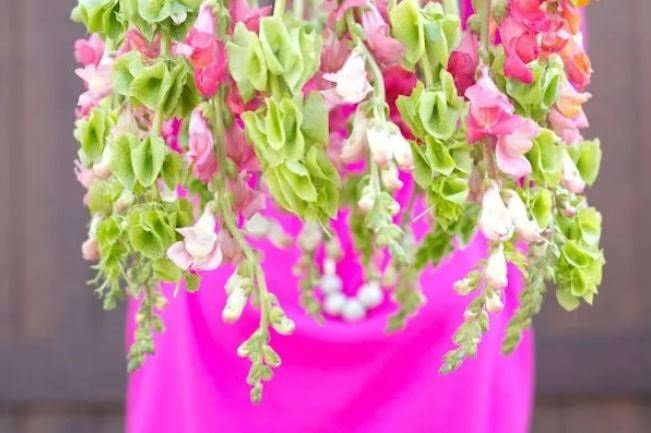 A Little More Layers

For more texture, this DIY from Erica at Honestly WTF is the perfect pick. Similar to the Costa's version, this chandelier doesn't require many tools — just some hot glue and ribbon to secure your flowers. Because you use blooms of different heights and weights for this look, it's important to evenly distribute the flowers by weight around the embroidery hoop so it hangs correctly. (Try a quilting hoop if you want an even bigger piece!) Finish it off with lace trim, and you have yourself a stunning arrangement.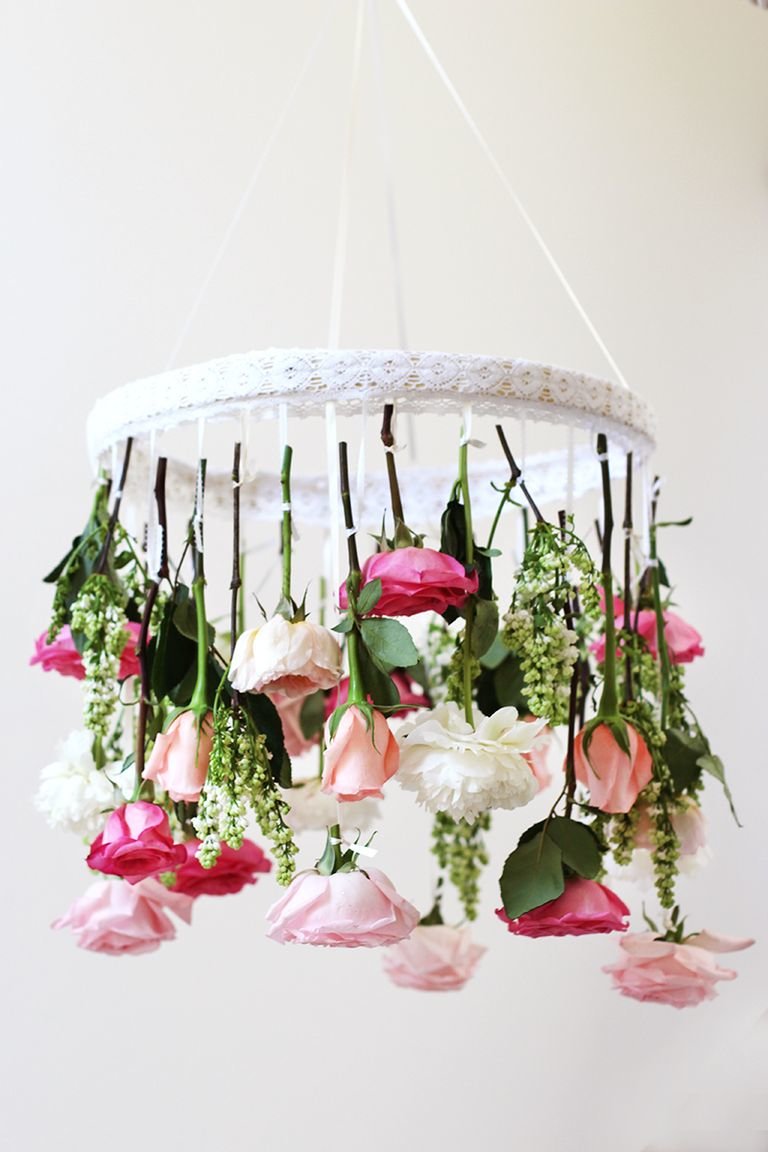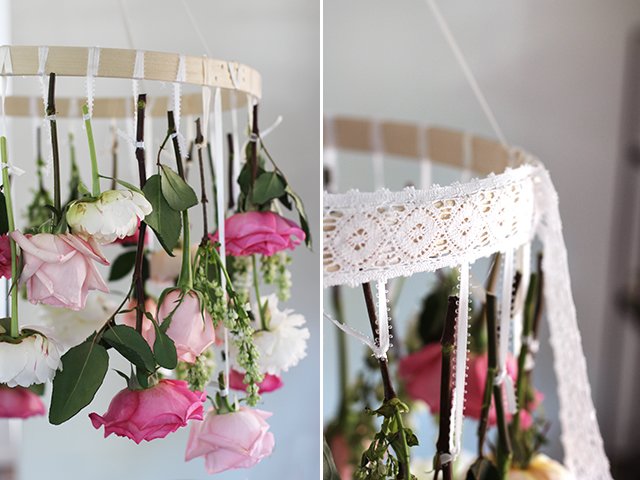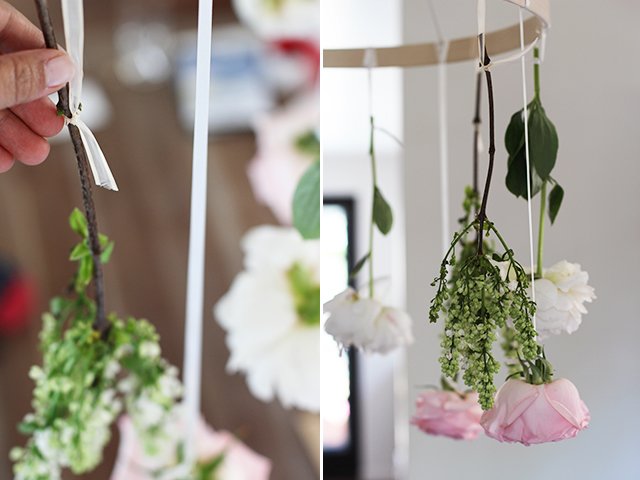 Bringing the Drama

The hanging flower chandelier will definitely leave your guests speechless. This concept from We Are Scout has two levels and looks like it's just floating in the air, thanks to fishing line. Again, it doesn't require many supplies; this version uses a hula hoop as well as a wire hoop. Once you string both of them together, add greenery to the top and only florals to the bottom. This step-by-step is a bit more advanced but, come on, totally worth it.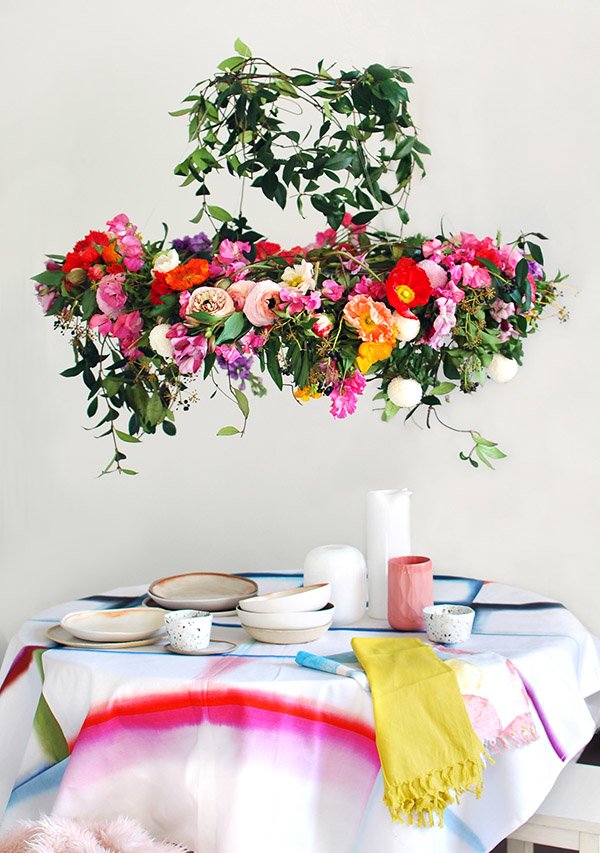 And, yes, these stunners may only last the one day, but you can definitely salvage the blooms in vases once your brunch is done. Even better: You can customize yours in so many fun ways, no matter the color scheme or occasion.