Lisa Perry, the fashion designer best known for her colorful, art-inspired pieces, has listed her equally eclectic New York City apartment for $45 million. Located atop a limestone prewar building in Midtown East, the sprawling penthouse is staged with Perry's collection of contemporary artworks and vibrant furnishings-all of which pop against the pristine white interior.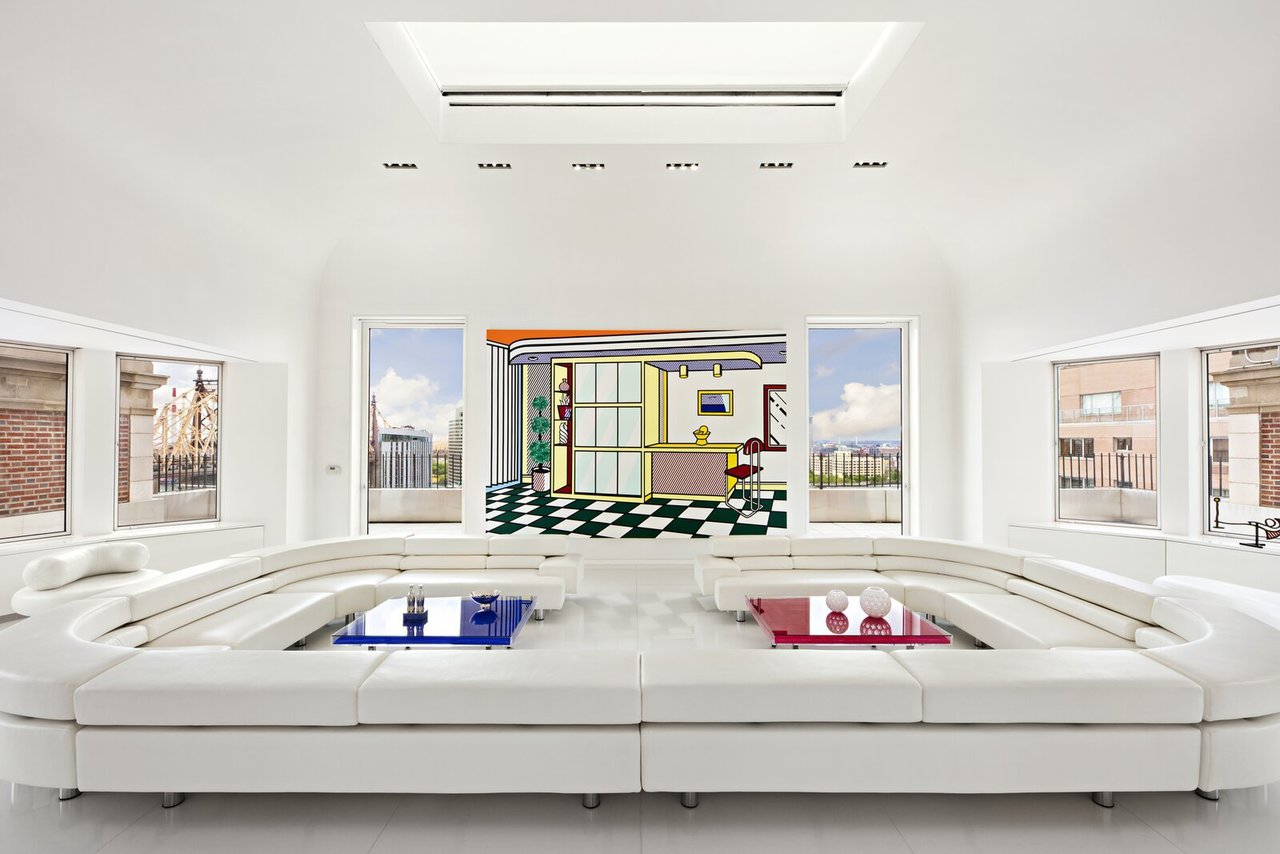 The home of fashion designer Lisa Perry and her husband, Richard, offers large entertaining areas and gallery-like spaces. Here, the formal living room features two doors that lead to the terrace.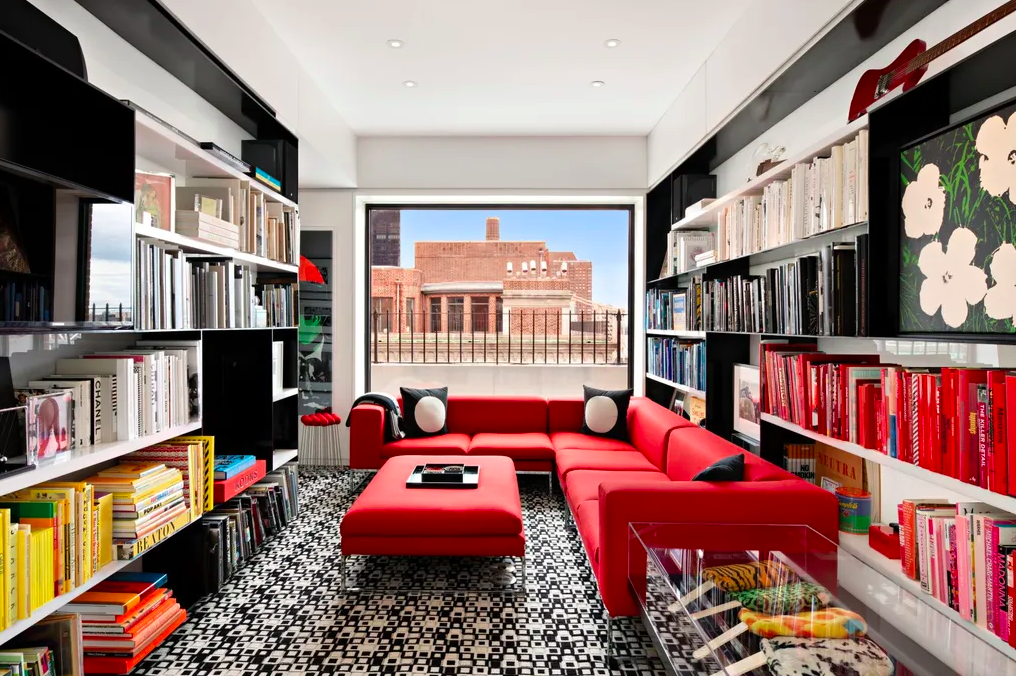 An adjacent library features brightly colored furniture and books that contrast with the black shelving and carpet. The Perrys completely renovated the apartment, which was also once home to the fashion icon C. Z. Guest.

Offering five bedrooms and six full bathrooms, the 6,600-square-foot unit has no shortage of interior space—not to mention a full-width rooftop terrace that is accessible from nearly every room. The home is also split between public and private wings, with grand spaces for entertaining and a stainless steel–clad kitchen in the center.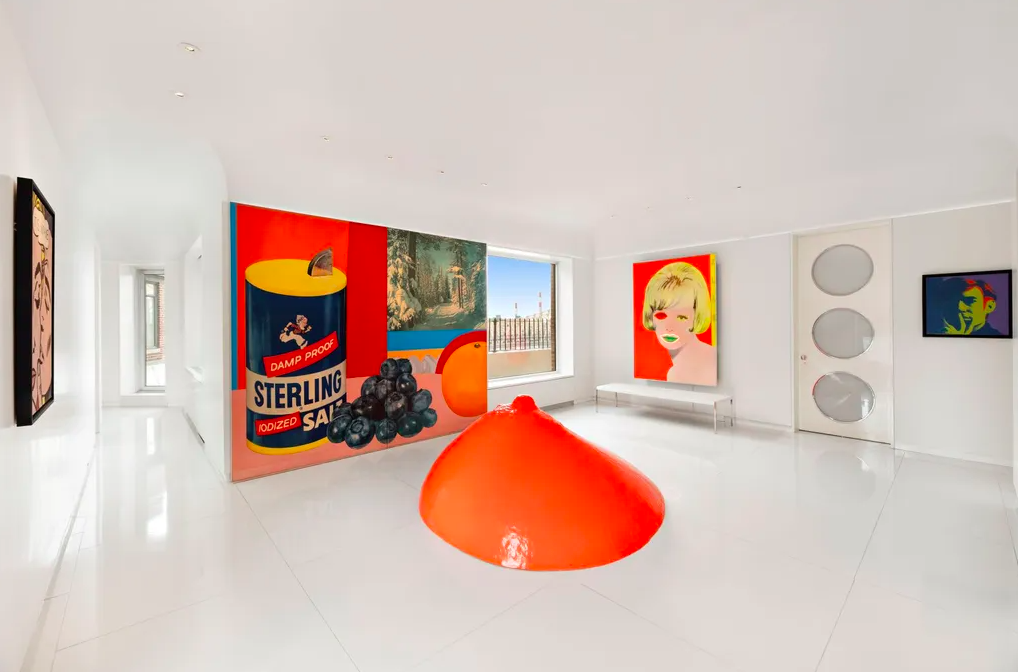 An entry area in one wing is currently filled with pieces from the Perrys' collection of artwork.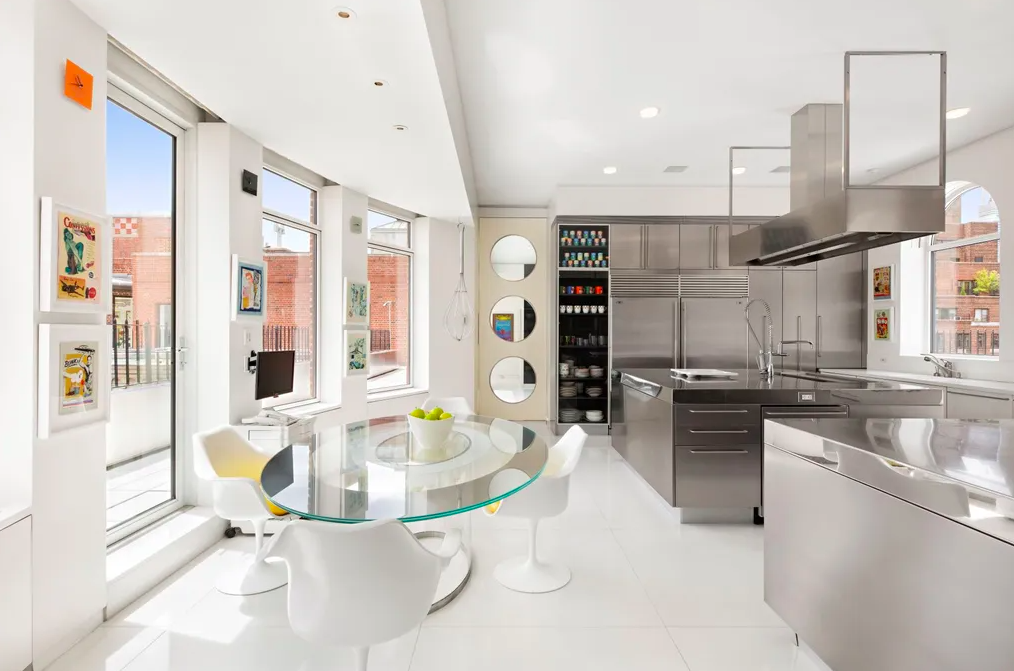 Located in the center of the apartment, a commercial-grade kitchen features two large stainless-steel islands and windows along both sides.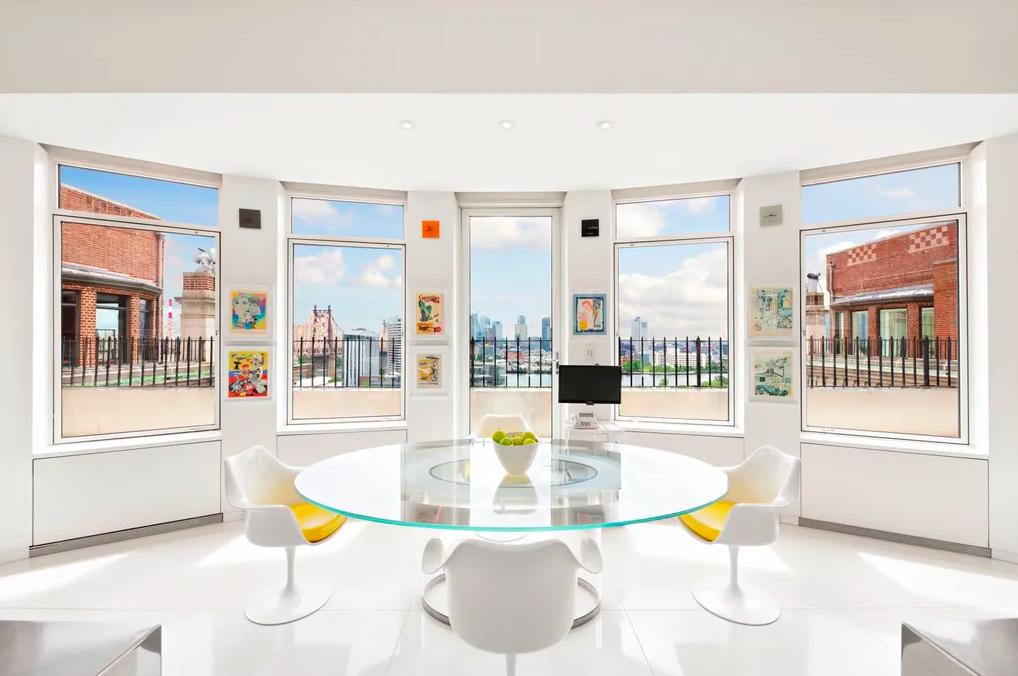 An eating area overlooks the terrace and offers views of the East River.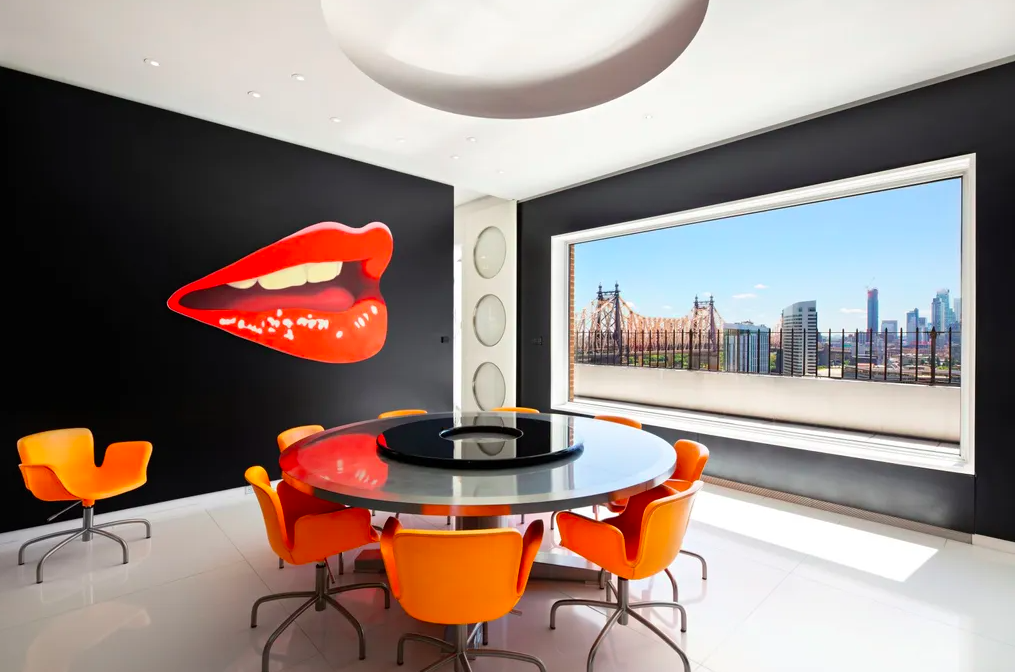 The formal dining room features an expansive picture window that frames views of the Queensboro Bridge.

The apartment's prime location also provides expansive views of Manhattan, the East River, and the Queensboro Bridge. Keep scrolling to see more of the home, including the wraparound terrace.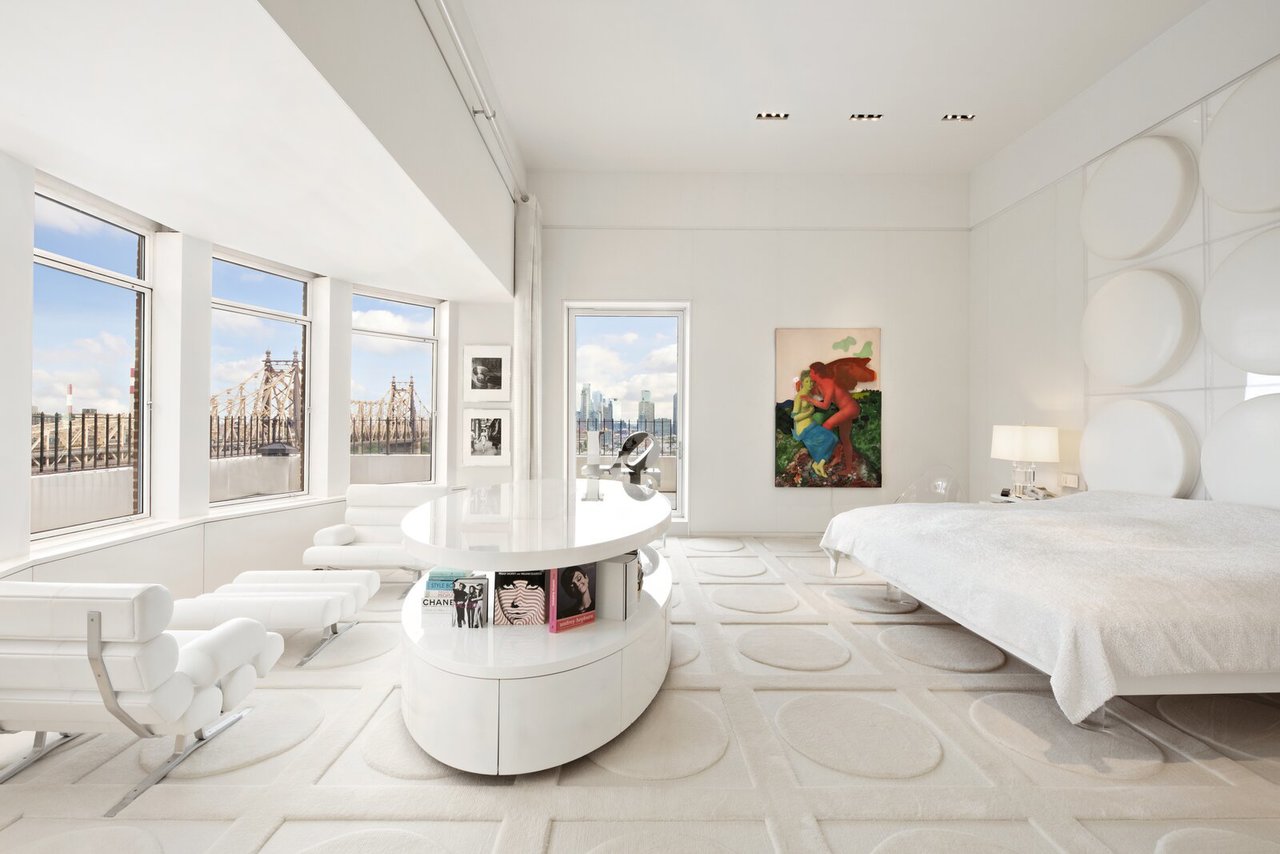 A look at the main bedroom suite, which is situated within a separate wing of the apartment.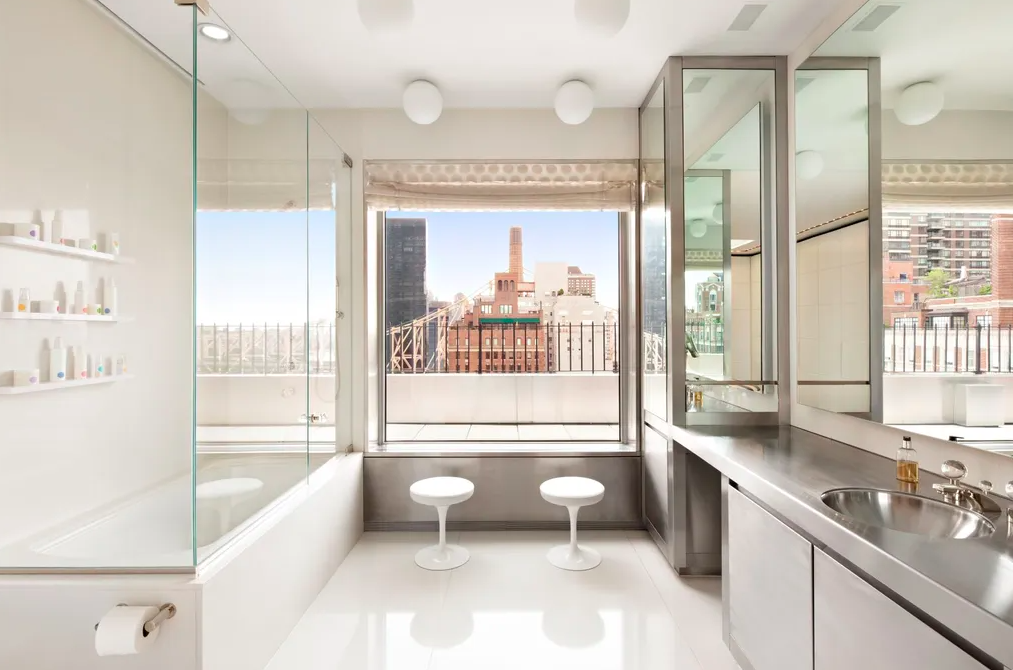 The en suite bathroom features a stainless steel vanity and a large tub/shower.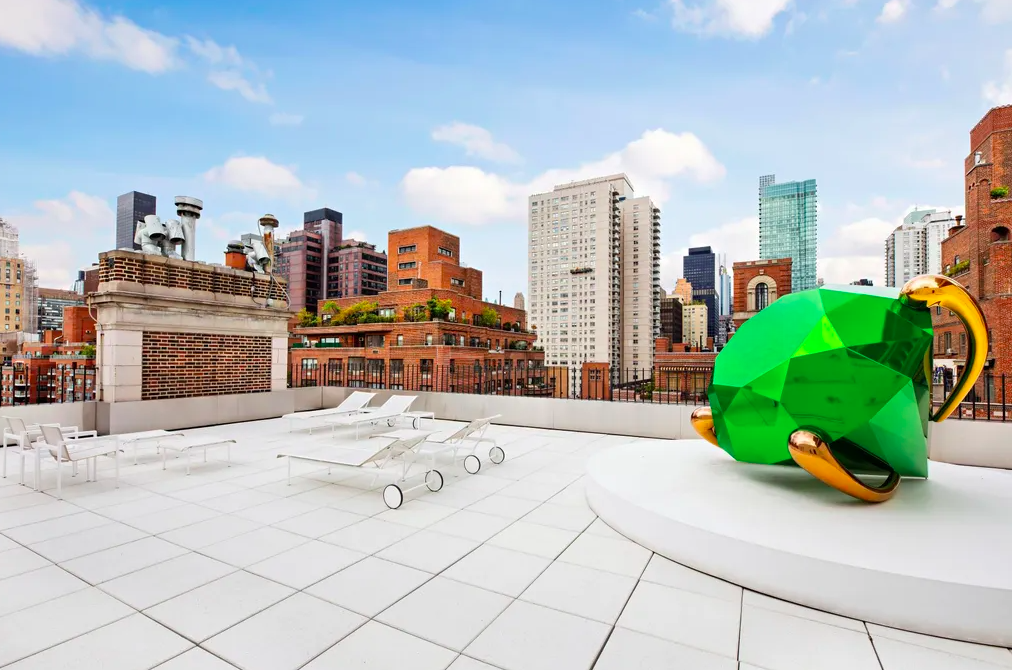 A comparatively neutral family room provides a more intimate space with a built-in sofa.

Accessible from nearly every room, the rooftop terrace overlooks Midtown East.