It has a public area, a private area and a swimming pool. The living room was extended to create space for the swimming pool and the second floor was also extended to create shading for the pool and terrace.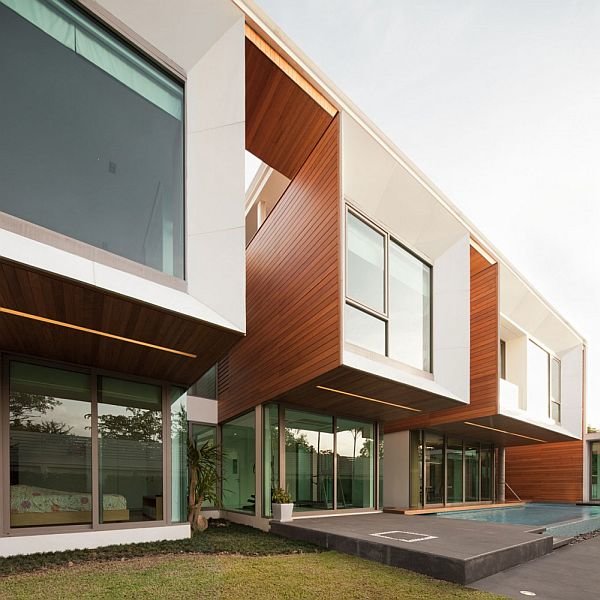 The general impression is that every room was split in order to maximize the effects of ventilation and natural light at the same time. The existing semi outdoor space is the one which interlocks the indoor and the outdoor spaces. There is an insertion of natural materials, especially glass and wood.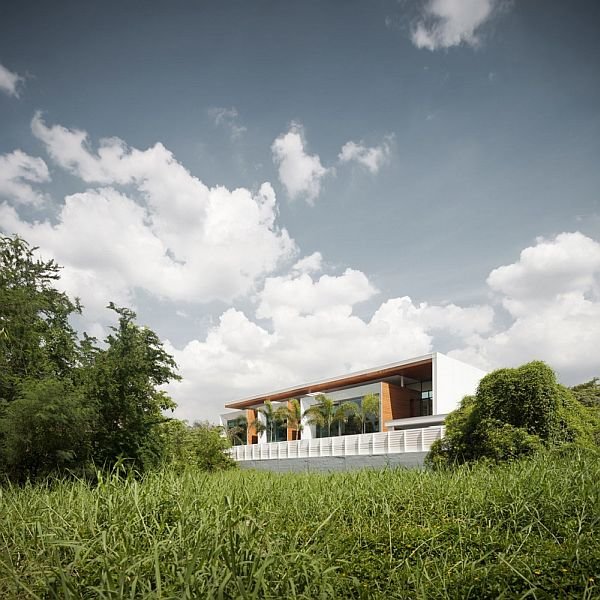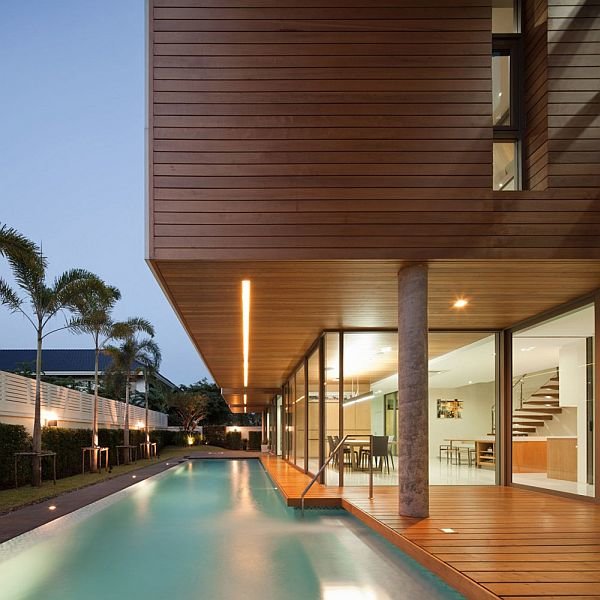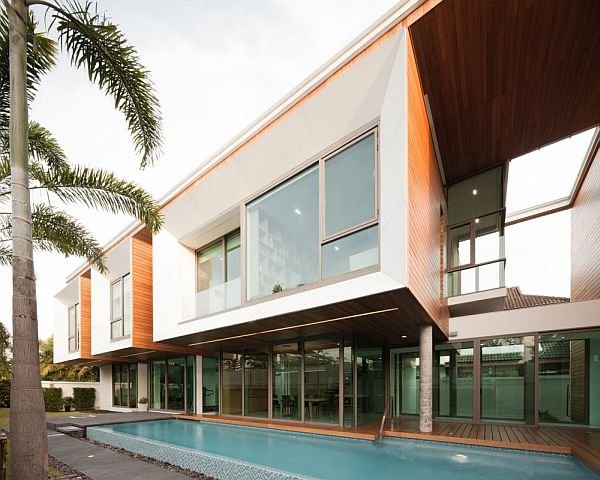 The roof is doubled in order to protect the house in case of bad weather. The entire atmosphere is very nice and pleasant, thanks to the incredible space the house occupies, there is also an air of sobriety and beauty at the same time and the general impression is that of a light and airy house.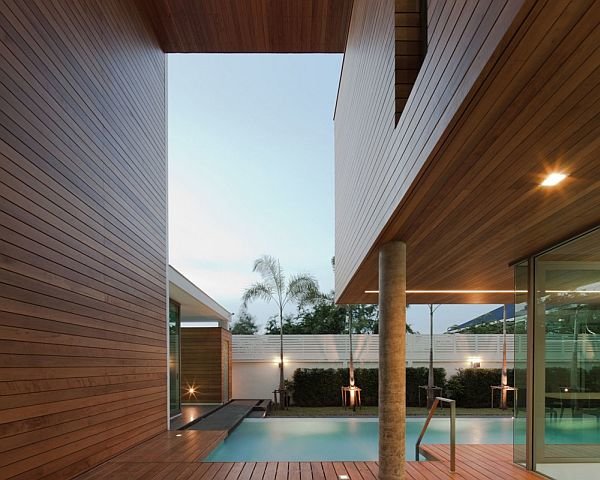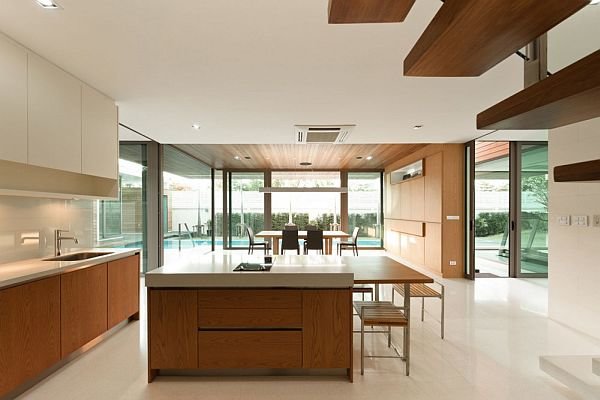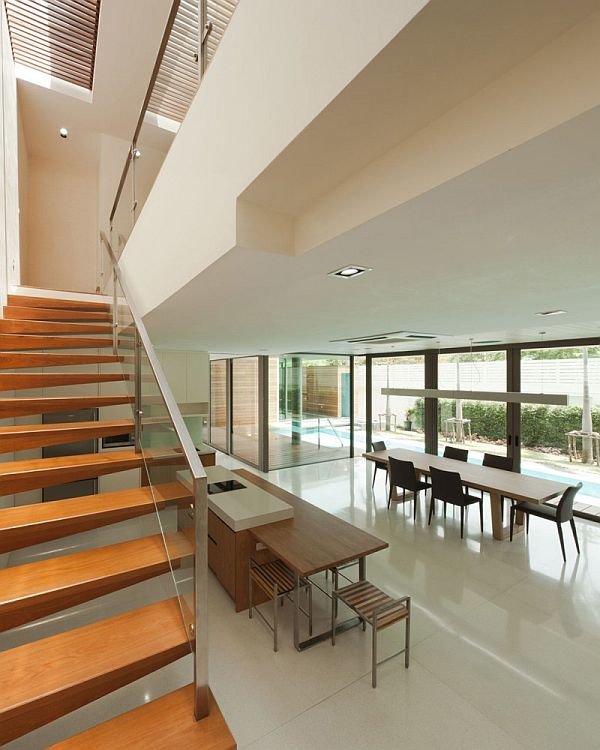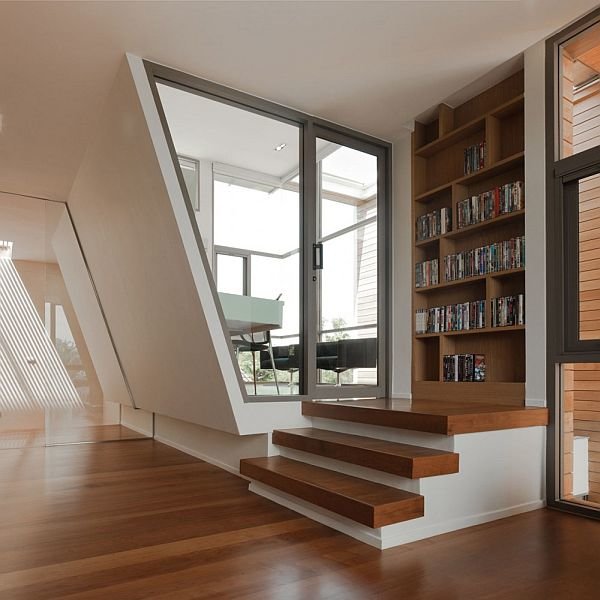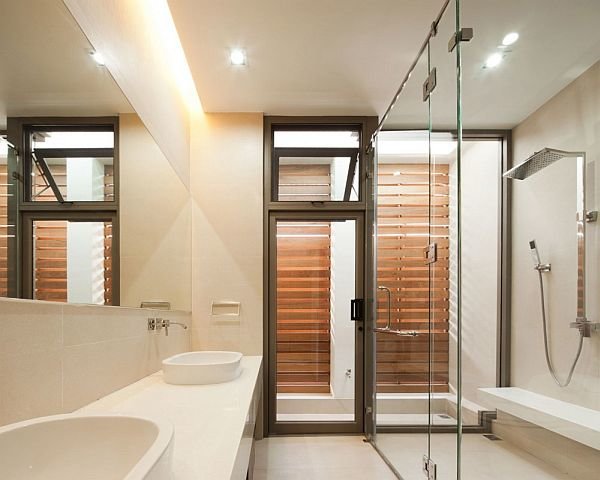 Another nice impression is given by the interplay of the masses with the light. The entire space is very wide and it is a proof of good taste, style, elegance and modernity that you rarely meet in the same place. At the same time, this wide space is characterized by simplicity and this says it all, it is impossible not to like it!{pictures by Wison Tungthunya}