Who doesn't like curling up next to a roaring fire? It's one of our greatest pleasures during the fall and winter months—assuming you have a fireplace, that is. But if your home doesn't have an existing wood burning fireplace and you've looked into the process of adding one, you likely already know that this can be an expensive and time-consuming process. Luckily, there are other options. If you're open to the idea of forgoing a traditional fireplace and chimney for a more portable option, then an electric fireplace is a good alternative.

If you're considering going the electric route, there are a few things to keep in mind according to Josh McCormick, vice president of operations for Mr. Electric, a Neighborly company. "Some electric fireplaces are more substantial than others and have unique features and differences in how they operate," he explains. Unlike traditional gas or wood burning fireplaces, electric models don't require venting. They also give the user a convenient option to use the flame without the heat. "It also has added safety benefits compared to gas and wood burning setups, which make it a better option for families with young children or pets."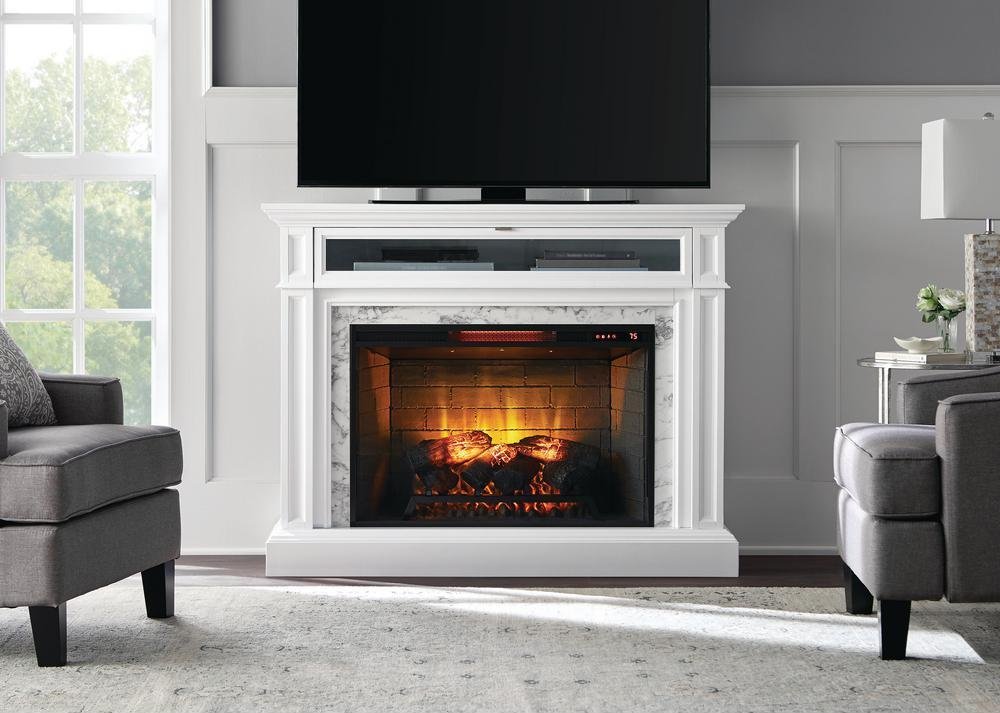 If you're looking for the look and feel of a real fire without the hassle and cleanup associated with a traditional fireplace, Kaley Galinsky, associate merchant of fireplaces at The Home Depot, says an electric option is a good choice. "Many electric fireplaces have a remote control, so you have the ability to control the fireplace from the comfort of your own couch."


Modern Mantel Unit

When selecting an electric fireplace for your home, it's important to decide whether you would like a mantel, media, or wall mount. "Mantels resemble traditional fireplaces and can provide an uptick in décor," Galinsky says. The mantel unit pictured above comes in a white finish with a faux Carrara marble surround, giving you a very classic look most people would assume was original to the home.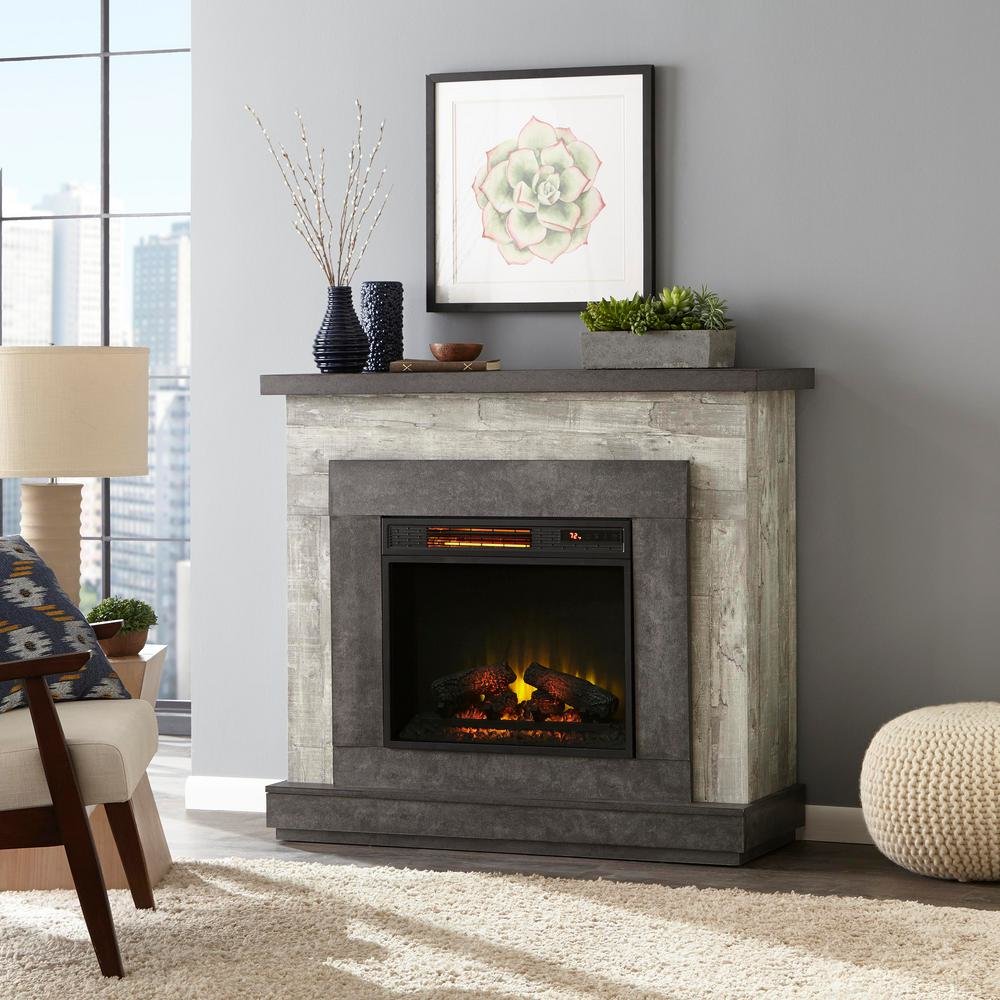 Rustic Mantel Unit

Are you a fan of rustic, comfortable design? Then bring home a mantelpiece that will perfectly complement your home's farmhouse aesthetic. This option's driftwood finish fits the bill.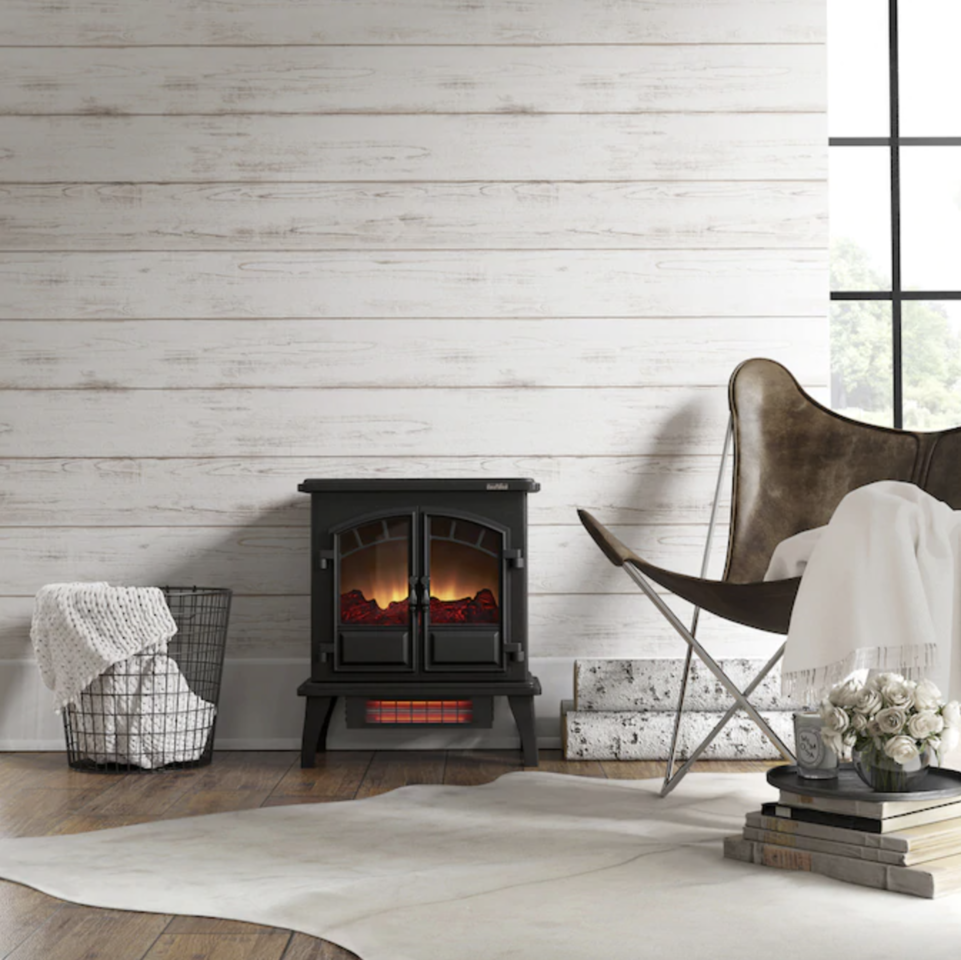 Small, Yet Mighty

If you're looking for something to suit your smaller space, you'll want to check out this Duraflame model, says Brian Levy, store manager of Lowe's in Troutman, North Carolina. At only 19.5 inches it has a small footprint, but still puts out enough British Thermal Units (BTUs) to heat a 1,000 square foot room.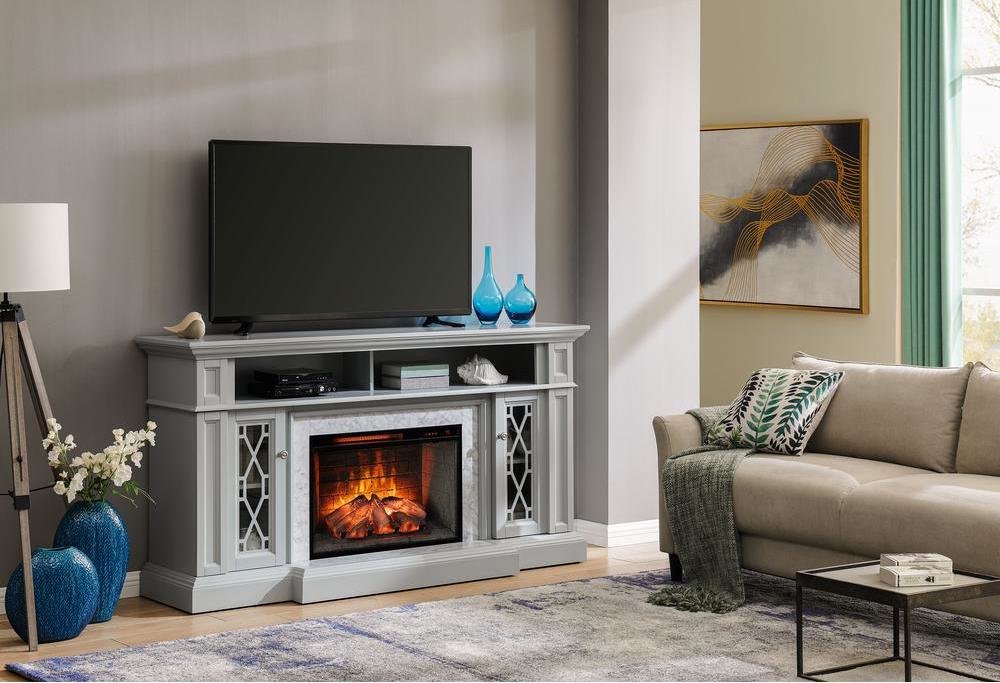 Media Unit

"If you are looking for a furniture piece, then media units (or TV stands) are a terrific option," says Galinsky. Media units can provide a space for décor, extra storage, as well as a spot for your TV, like this 68-inch-wide fireplace that comes with room for both your television and cabinet doors to hide your blu-rays and gaming systems.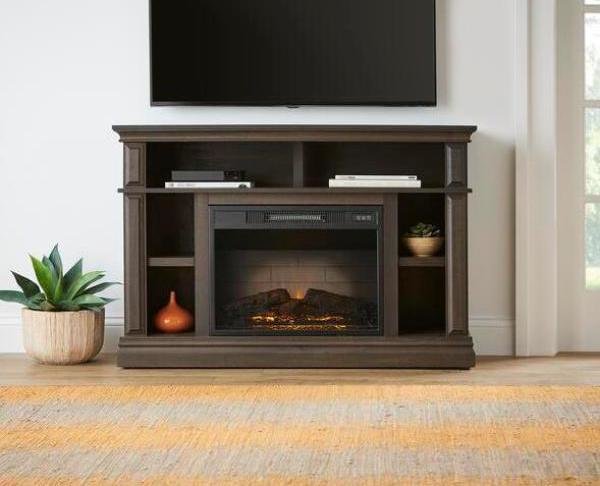 Open-Shelved Media Unit

"When determining the size of the media unit, take both the size of your television and the size of the room into consideration," Galinsky says. This brown toned option comes with open shelving to give you more space to display your decorations and electronics.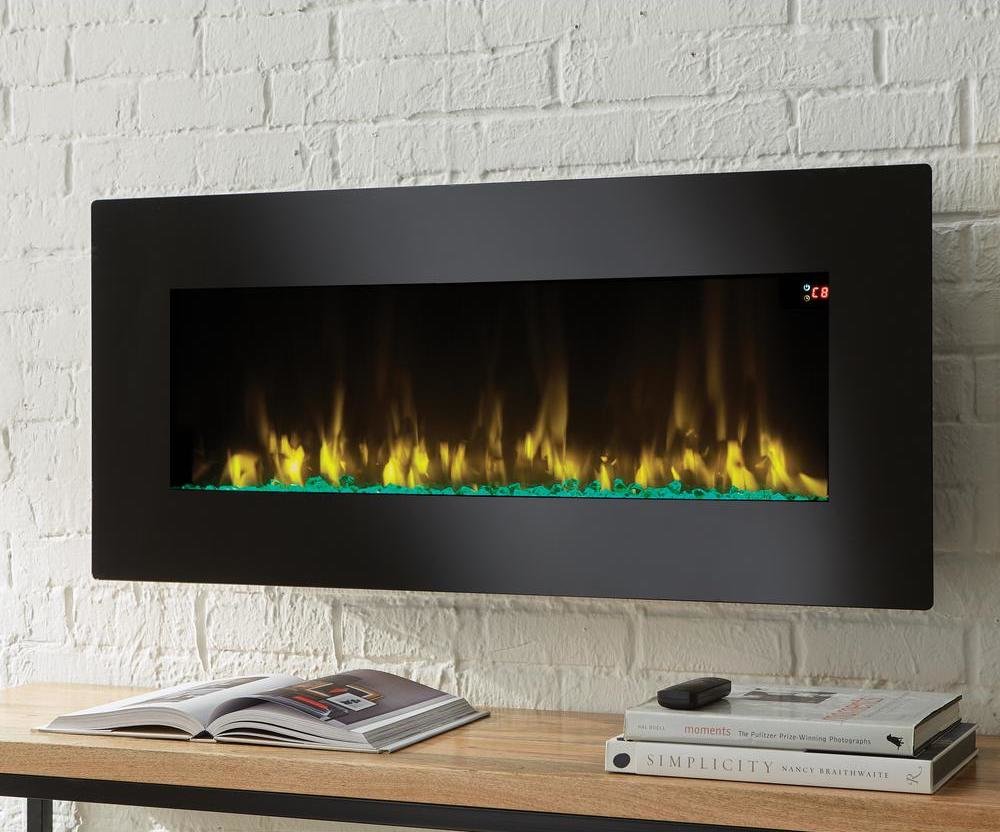 Wall Mounted

You can opt for a wall-mounted unit, like this infrared version which comes with seven different colored lighting options, if you're short on space. "You can mount these units to the wall for a permanent solution or use the leg stands for a portable option," adds Galinsky.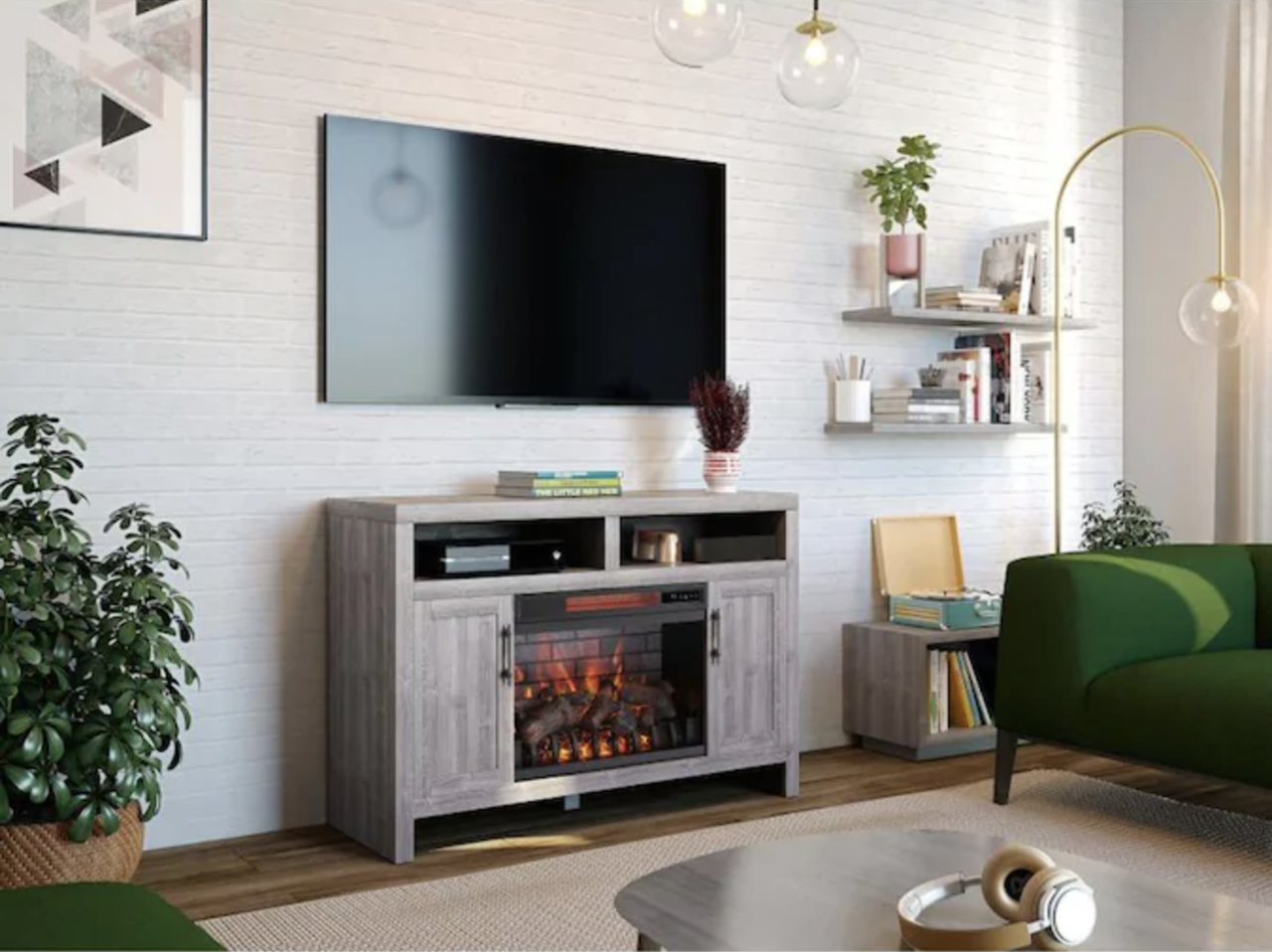 Forced Fan

When shopping for an electric fireplace, consider how you'll use the unit and the size of the space you're heating, explains Levy. "Forced fan fireplaces are best for areas around 400 square feet, while infrared quartz units are best suited for rooms around 1,000 square feet," he explains. This 1,500-watt unit, for example, puts out 5,100 BTUs per hour, and can provide supplemental heat up to 1,000 square feet.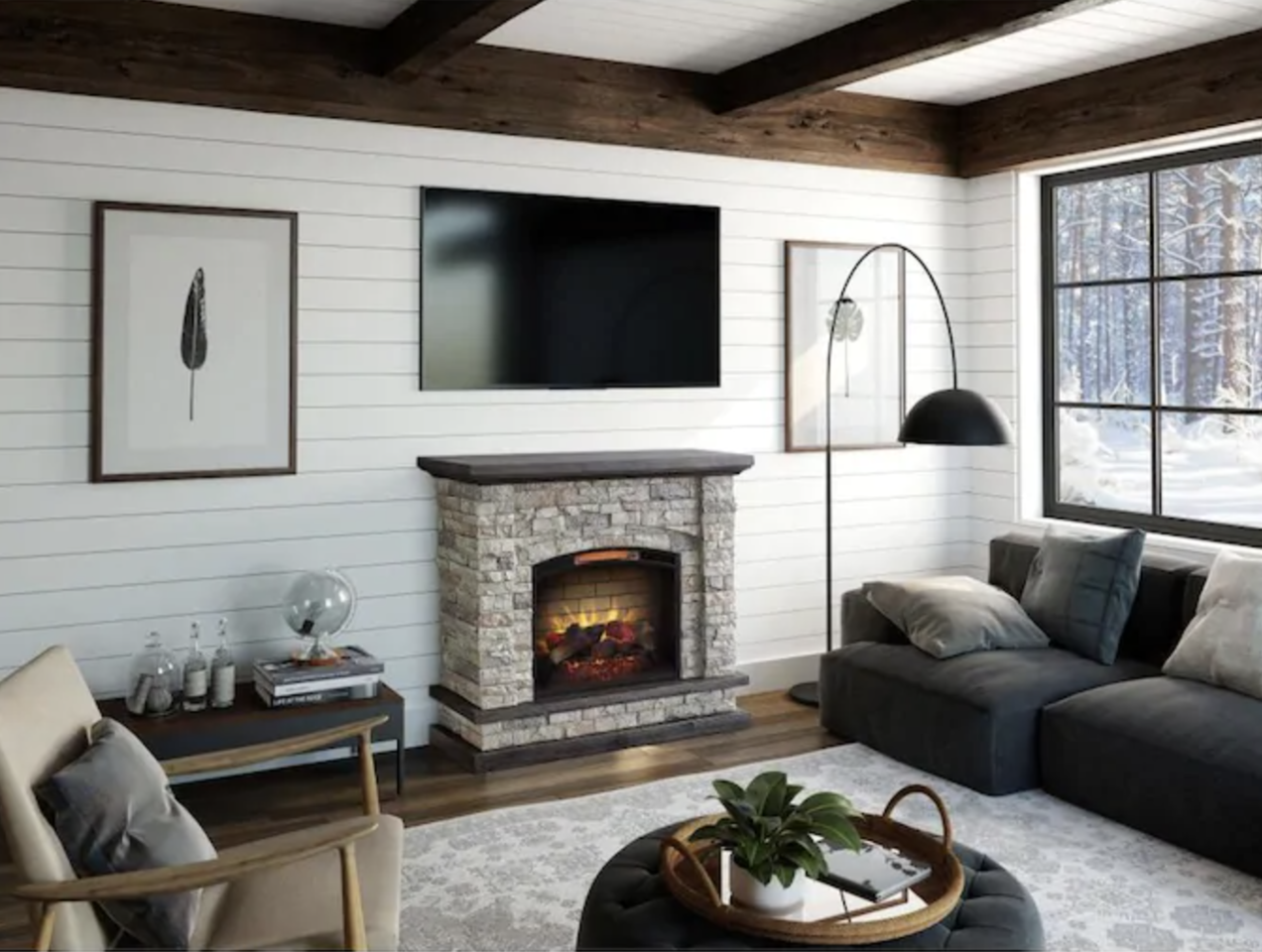 Ideal for High Ceilings

"It's also important to keep in mind that heating is subject to the home's environment, so spaces with high ceilings, windows, and drafts retain heat differently and may impact the effectiveness of your electric fireplace," Levy says. This Allen + Roth model will heat rooms up to 1,000 square feet and look gorgeous doing it, with its mix of faux stone and wood finish.