Out of every room in your home, your bedroom should be the most calming spot. Set yourself up for a good night's sleep with one of these 22 relaxing gray bedroom design ideas. Any of these stylish interior schemes will inspire you to decorate with gray, whether it's through your choice of paint, bedding, or both.



Moody Gray

Deep gray doesn't have to be boring. When paired with crisp white accents and wood tones, it can make for a sophisticated look.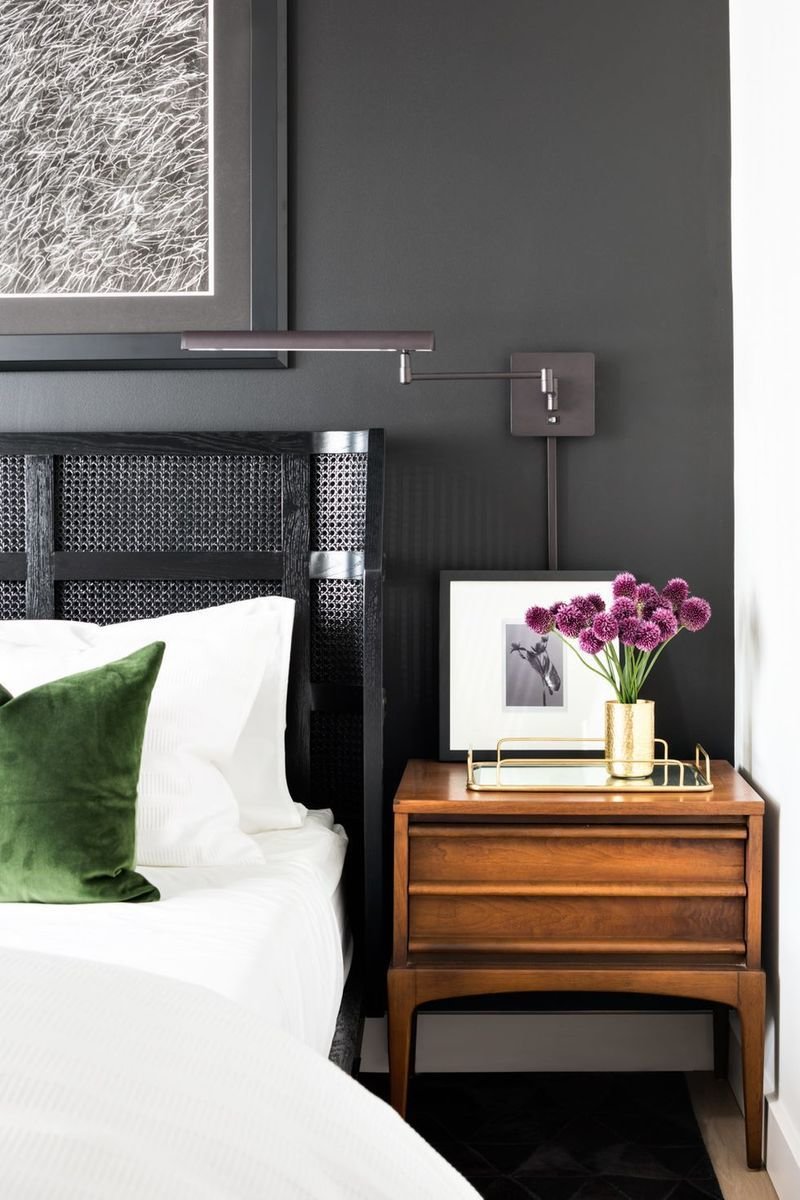 Gray and Lilac

Grays, including a tufted headboard, and lilacs unite in this inviting retreat.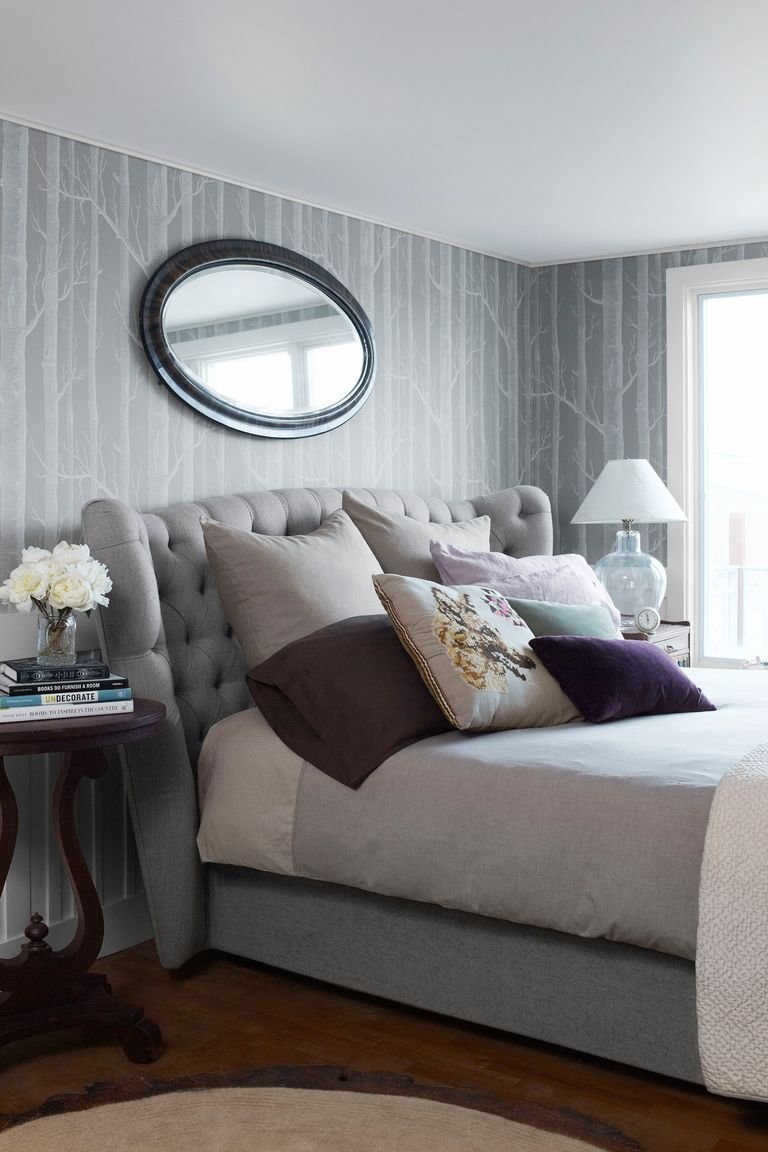 Beautiful Built-In

Gray walls pop against the white four-poster bed and built-in bookcase in this cozy bedroom.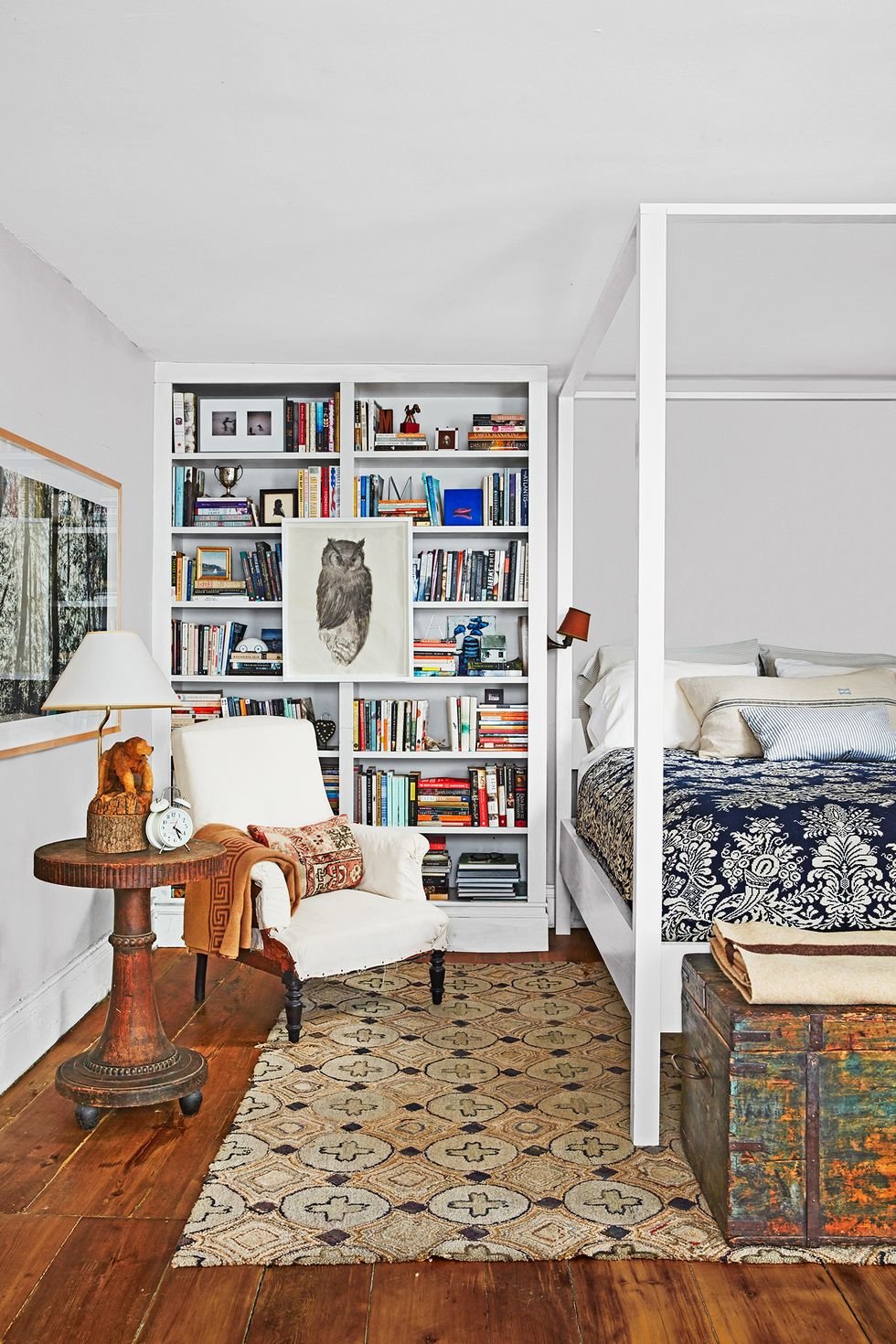 Soft Hues

Create a calming retreat with soft gray walls paired with pink rugs and pastel blue accents.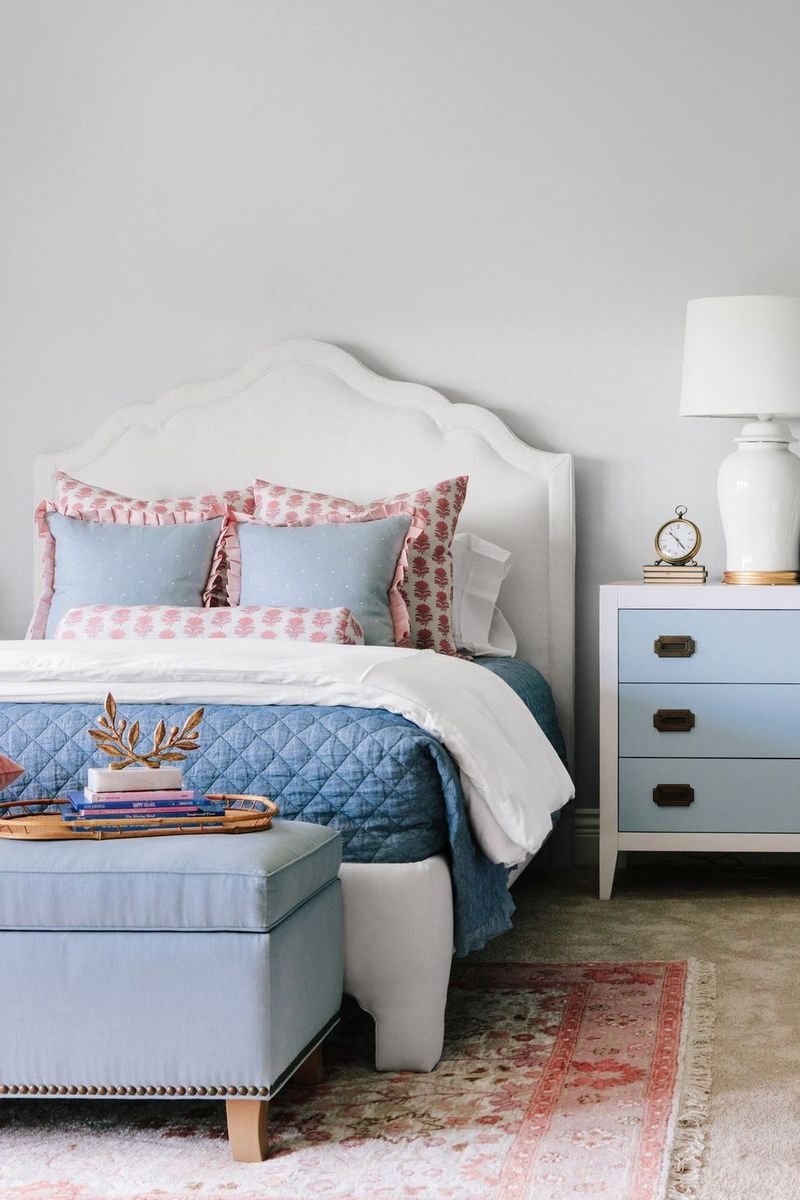 Painted Wood Panels

Panels painted in warm gray give this bedroom a cocoon-like feel.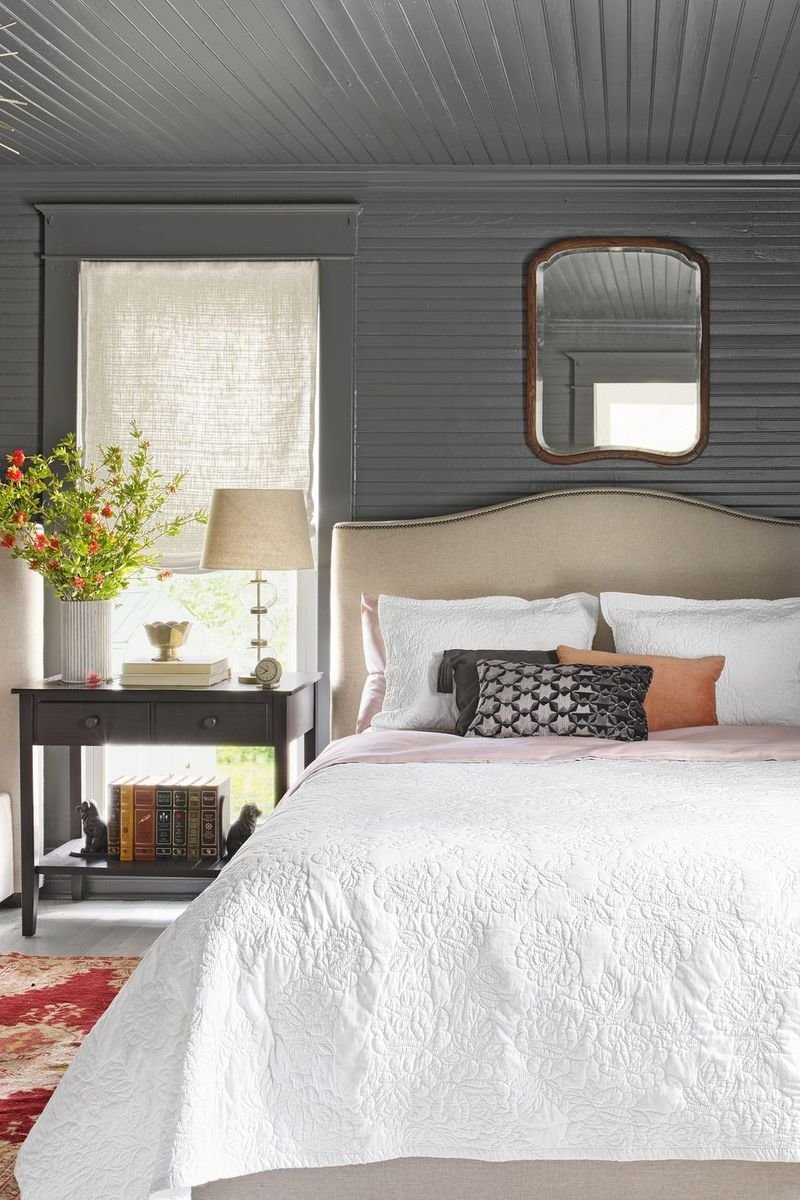 Two-Tone Walls

In addition to gray and white walls, classic blue and white as well as a dash of vibrant orange pull this bedroom together.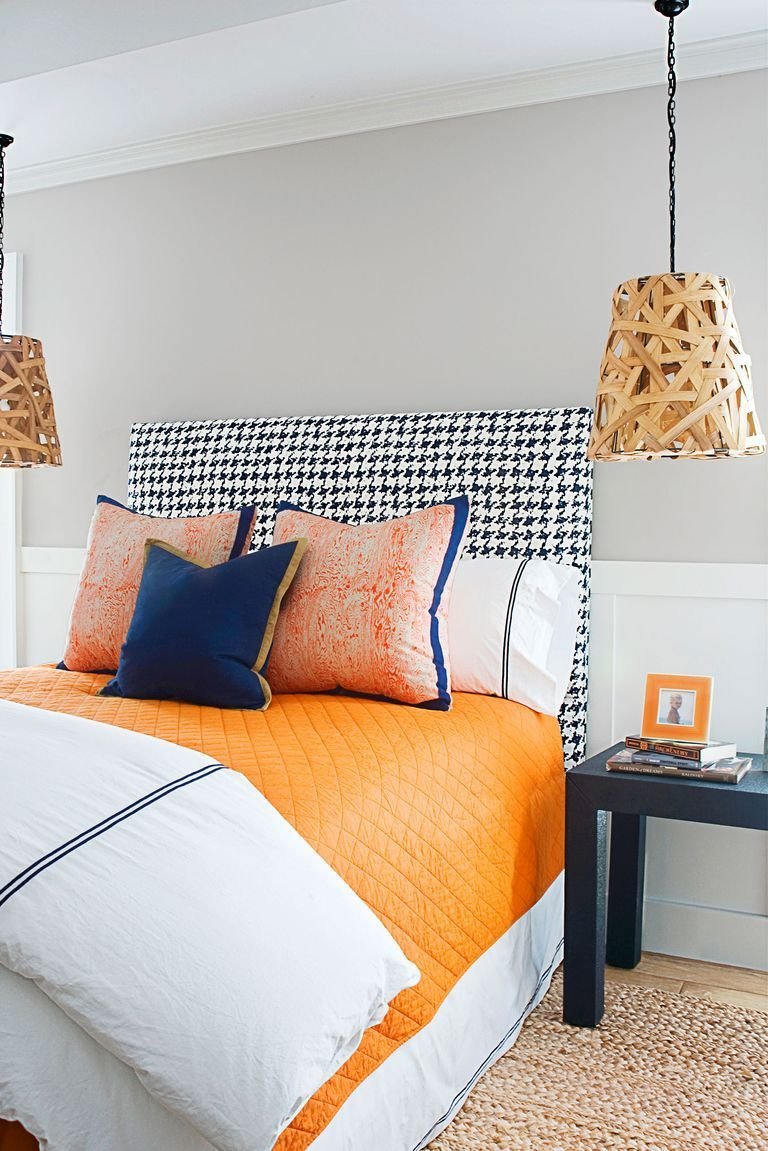 Serene Gray

Soothing variations of gray and minimal accessories lend to this room's calming aesthetic.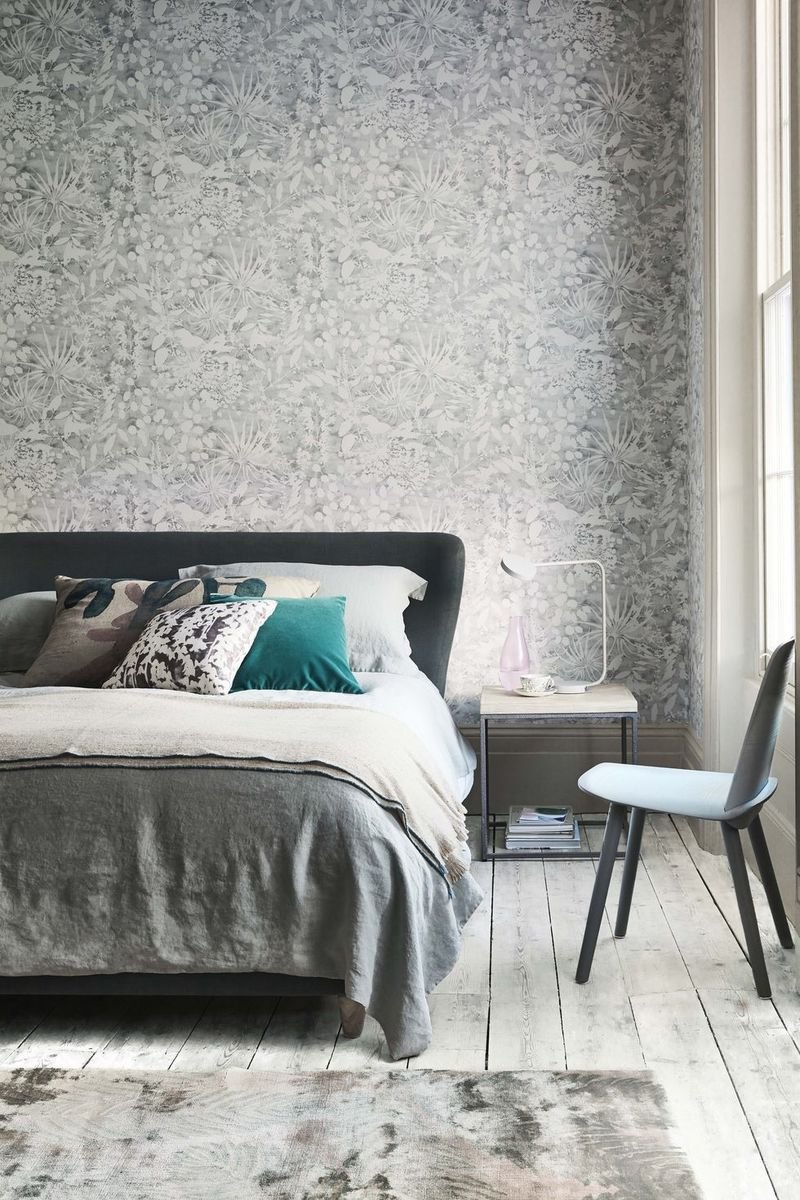 Textured Detail

Textured wallpaper sets the foundation for this cozy bedroom, with a navy upholstered headboard and cozy bedding.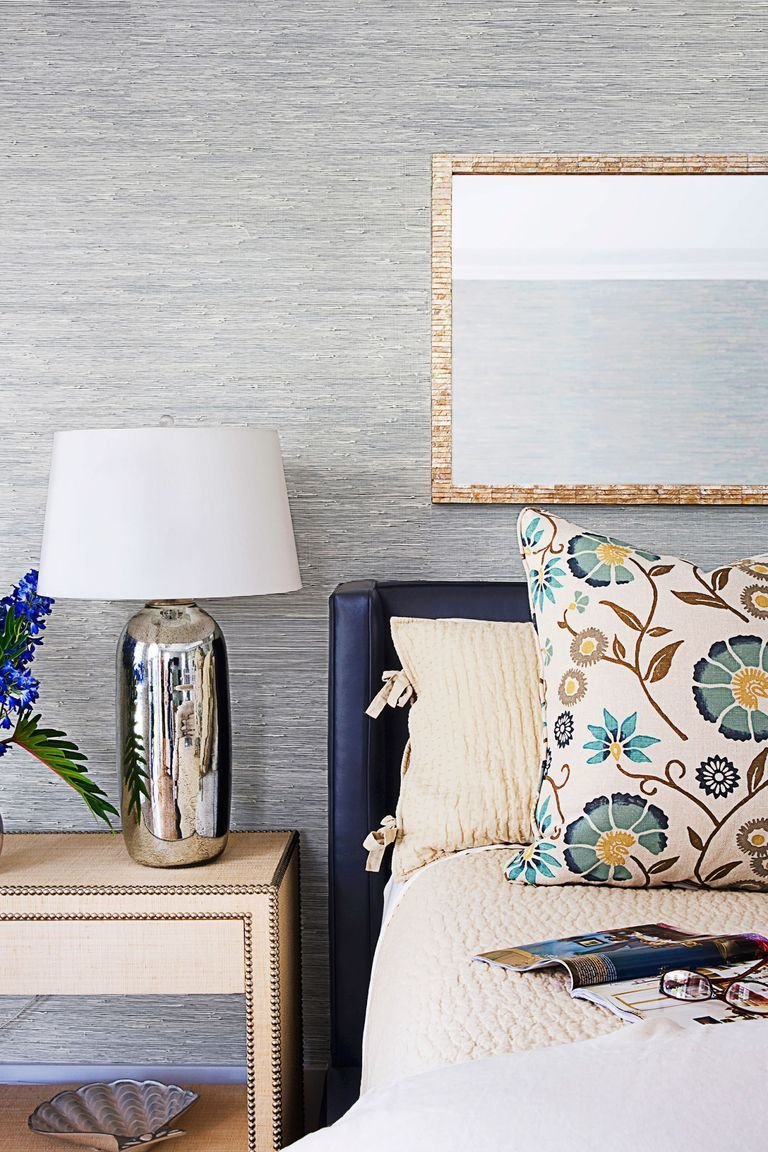 Floral Delight

This bedroom is full of dimension, courtesy of medium-dark gray walls and light wood furniture.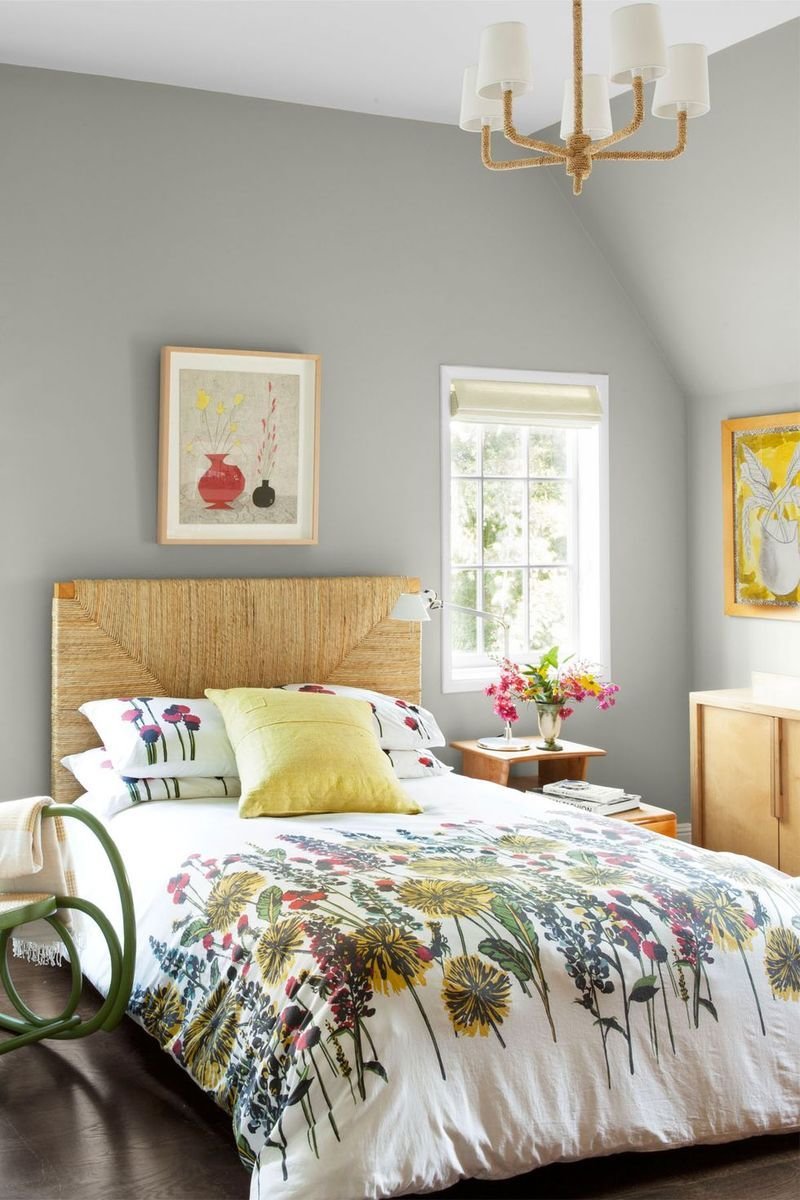 Cabin Chic

Cool gray walls blends seamlessly with the wood paneling in this rustic bedroom.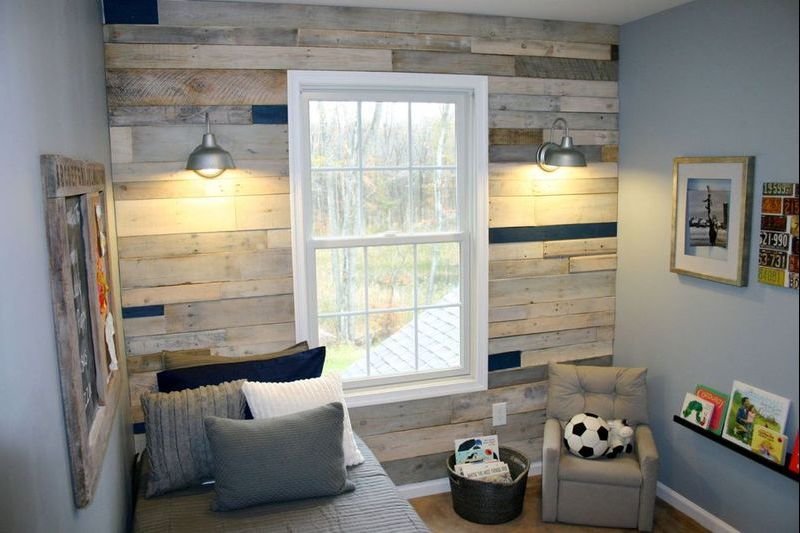 Chic and Earthy

Plaster walls and a pine bench complete this earthy-chic bedroom in a lake house.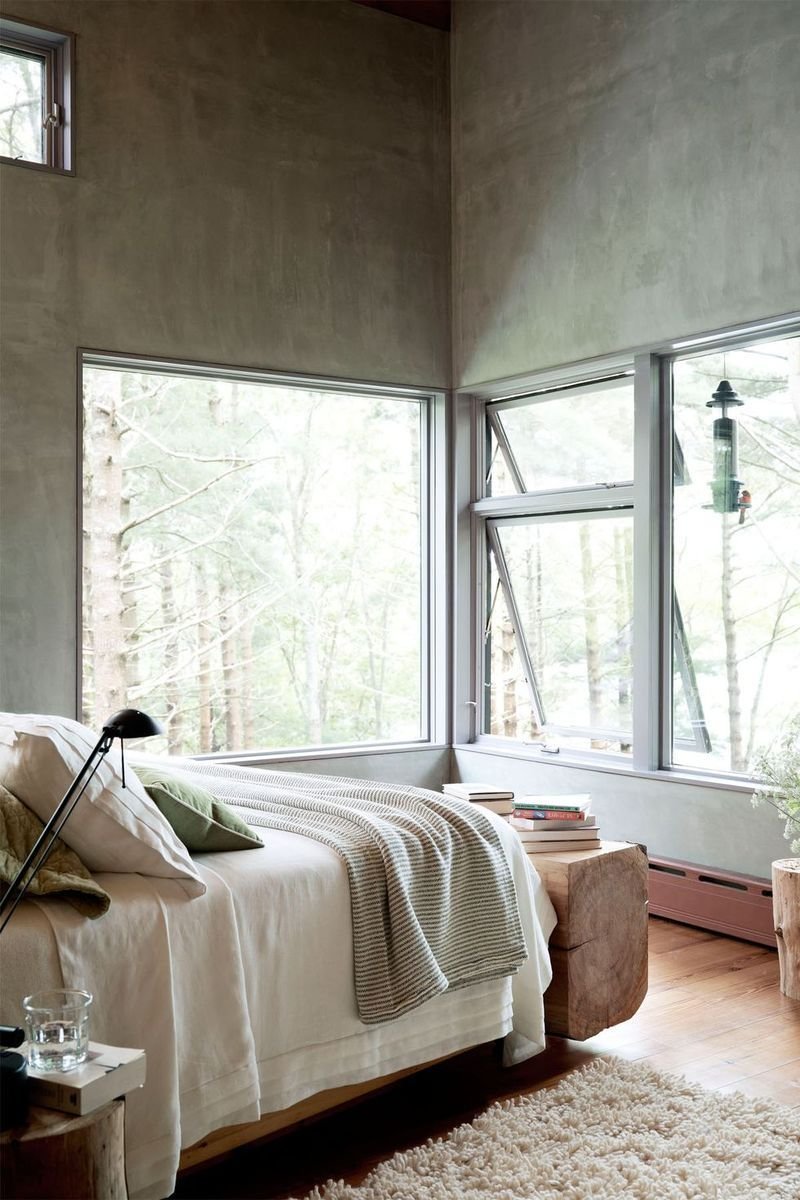 Calm and Tranquil

A combination of gray hues come together in this bedroom that embraces principles of minimalism.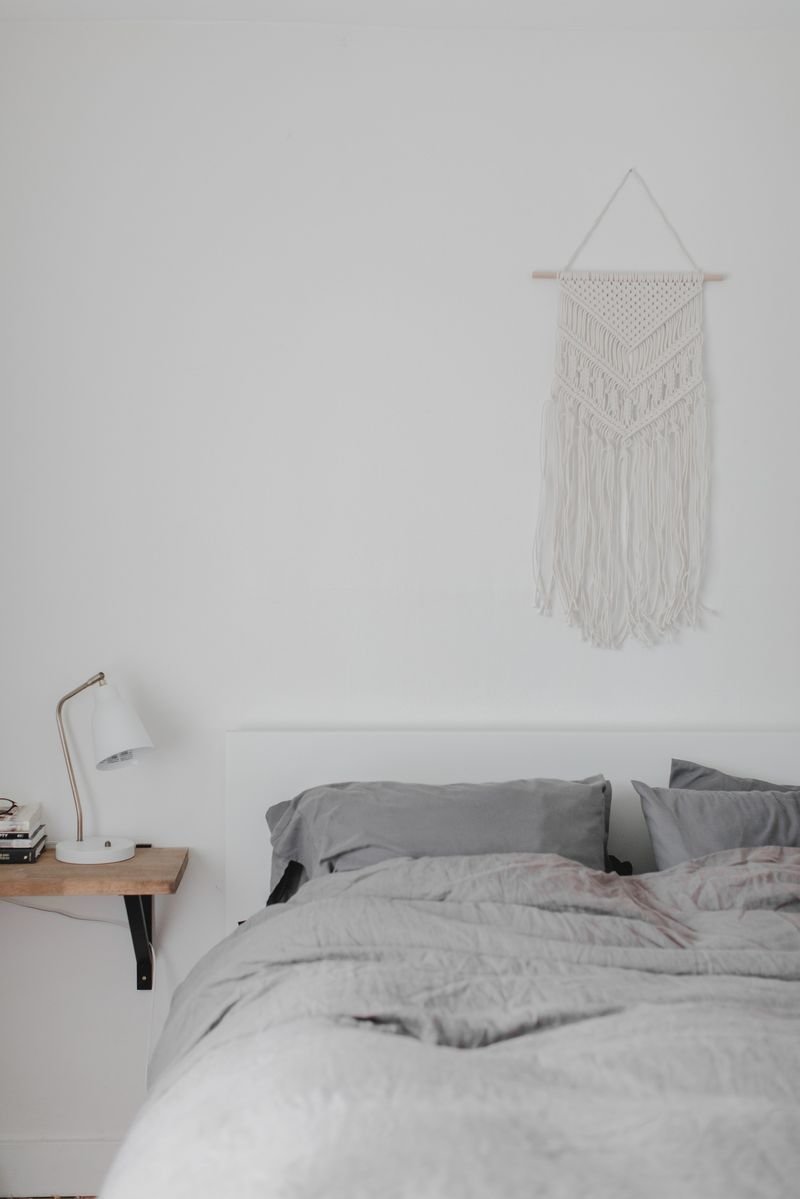 Coordinated Hues

Gorgeous hues, including grays, cream, and white, complete this lovely master bedroom.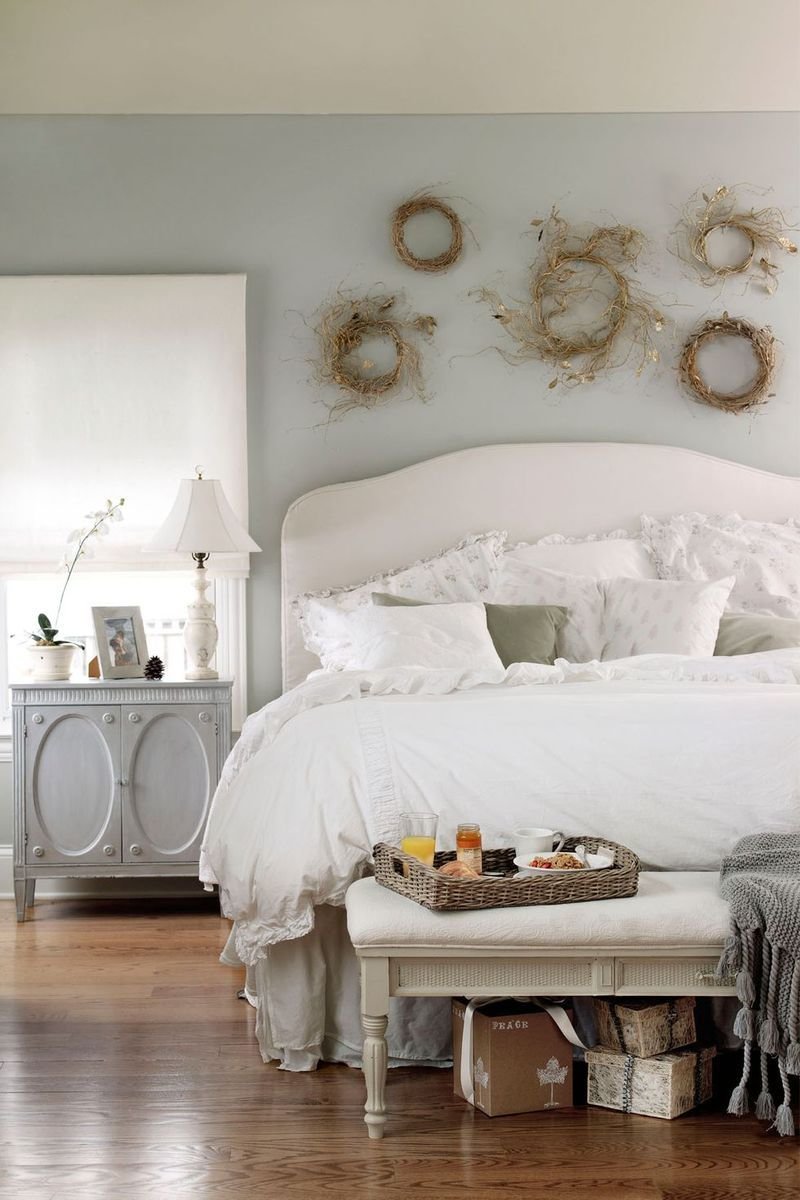 Classic Gray

Blue accents pair perfectly with gray, cream, and brown in this welcoming master bedroom.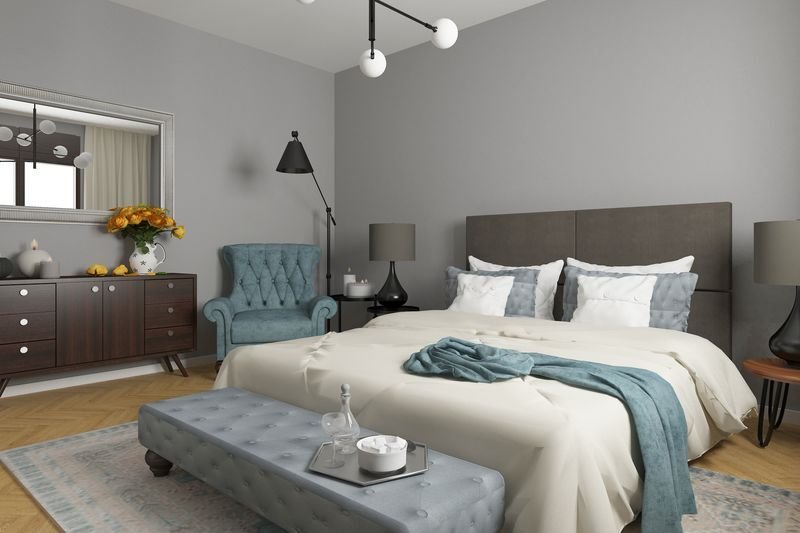 Charming Retreat

This bedroom exudes charm, thanks to a gray color scheme, pops of pink, and a complementary bouquet.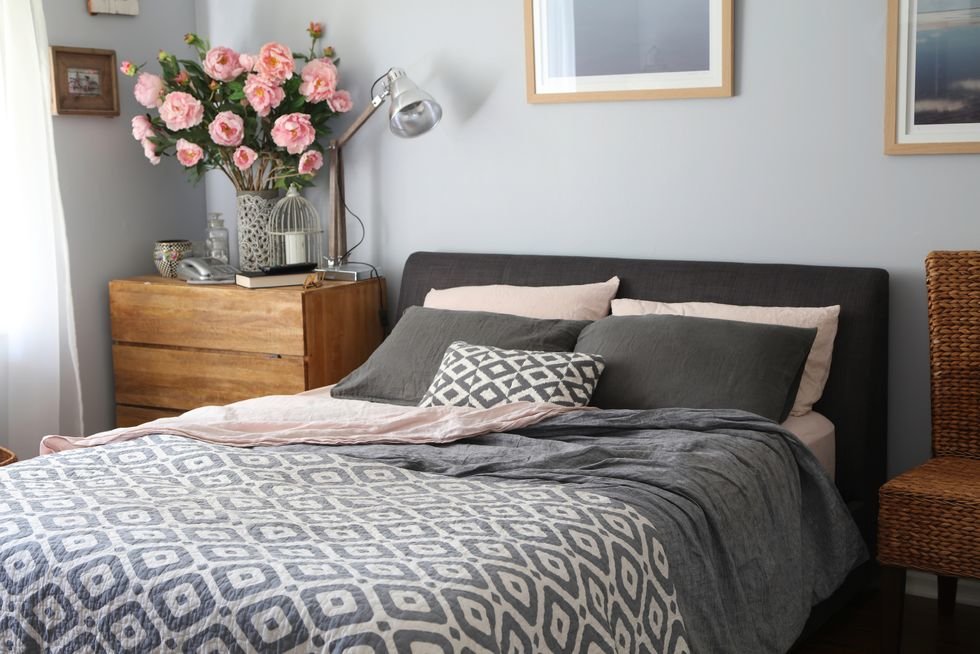 Gray Meets White

Gray and white provide a sense of serenity in this airy bedroom design scheme.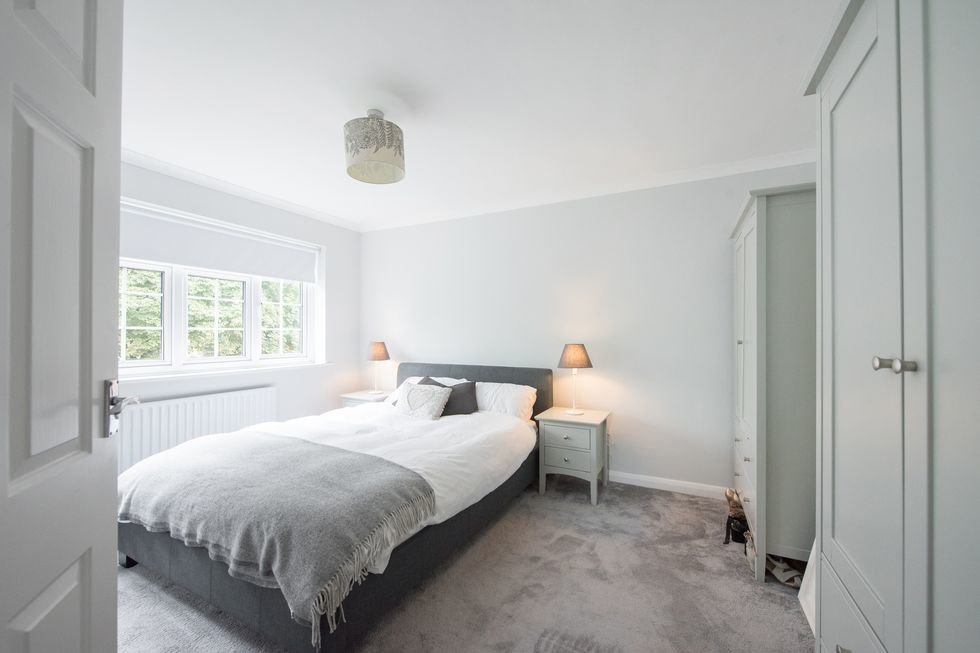 Earthy Textures

Layers of texture, including a woven headboard and rattan trays on the wall, balance gray grasscloth walls in this James Farmer-designed bedroom.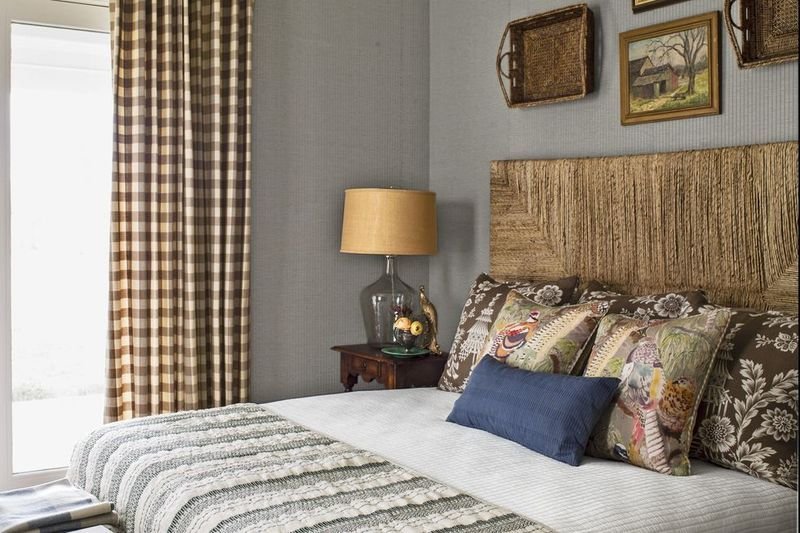 Wood Accent Wall

In this gray bedroom, an accent wall featuring wood paneling creates a focal point.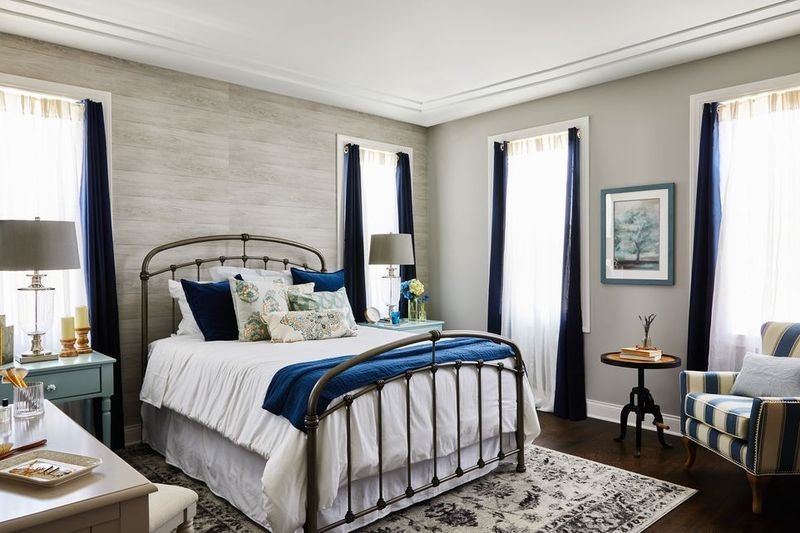 Relaxing Vibe

Beige-gray walls prove to be the perfect backdrop in this spacious master bedroom.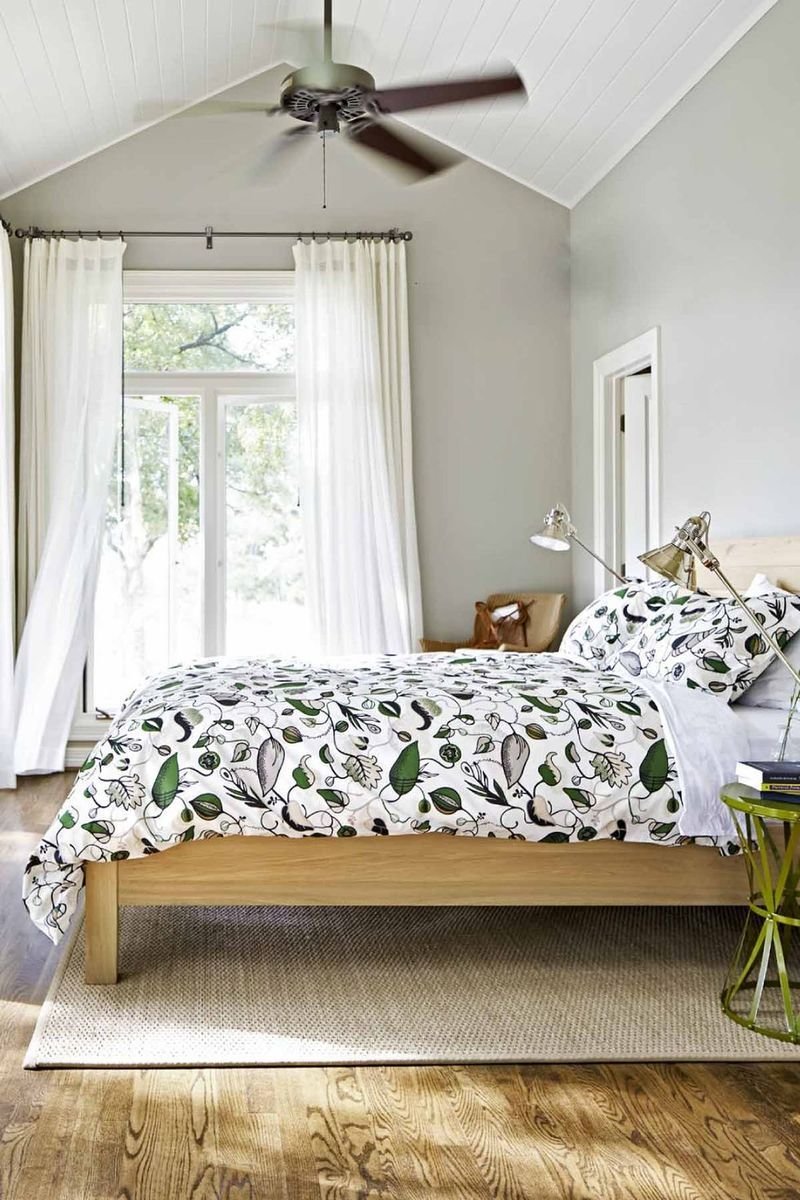 Versatile Gray

Colorful bedding, white accessories, and dark furniture choices are stylish counterparts to this bedroom's gray walls.