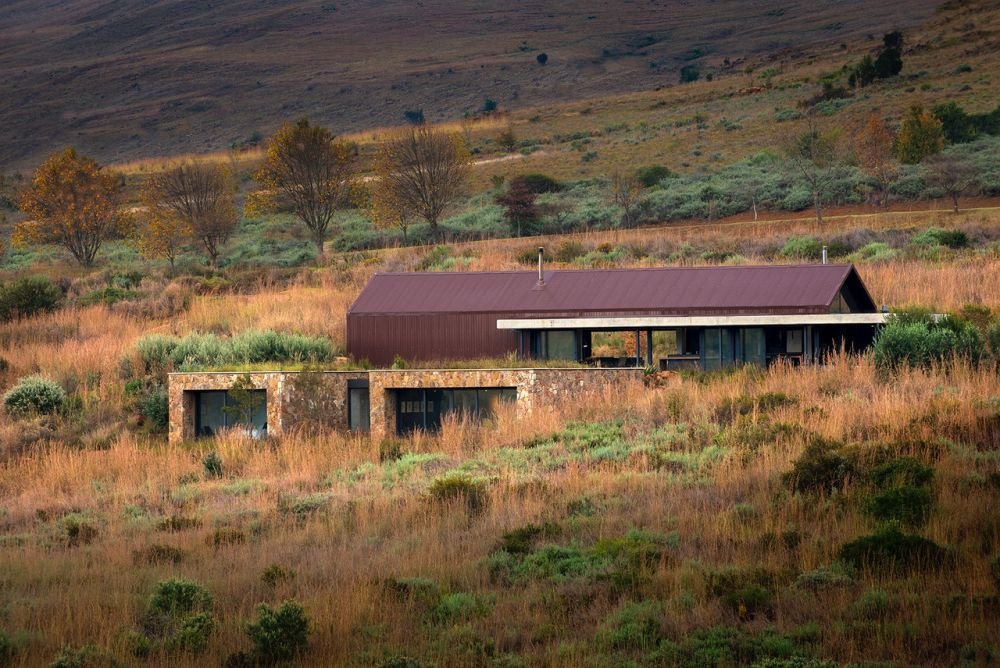 There's a clear separation between the common and the private areas of the house
The house was designed to serve as a weekend home and holiday retreat, a place for the owners and their guests to escape the noise and stress in the city and to contemplate and admire the natural beauty which surrounds them. It follows the natural contours of the slope and maintains a low profile, celebrating the great outdoors without becoming the center of attention.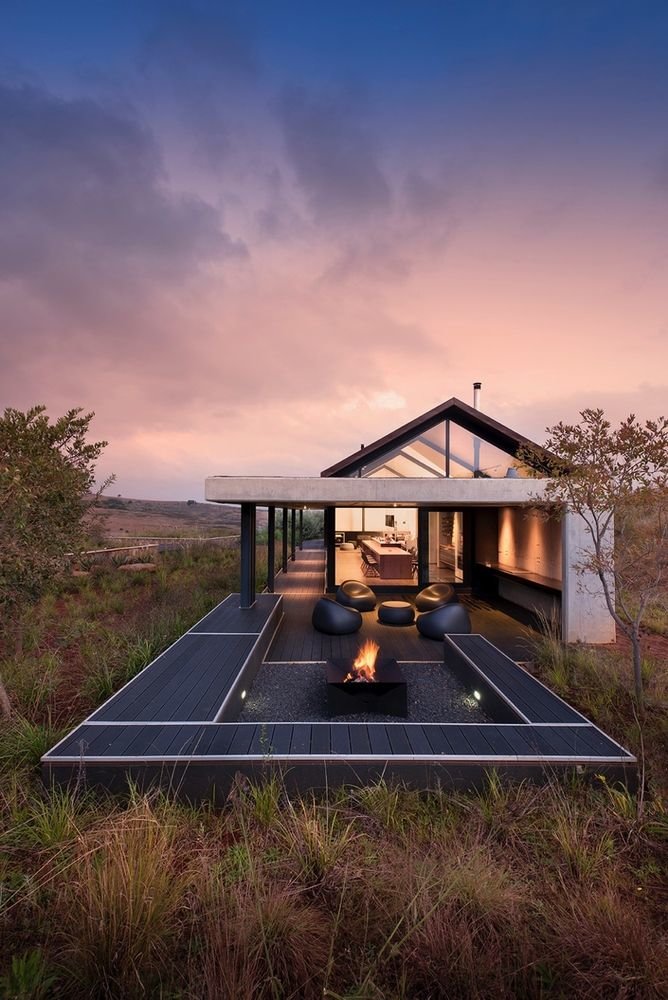 The fire pit area is an extension of the covered lounge space and the living room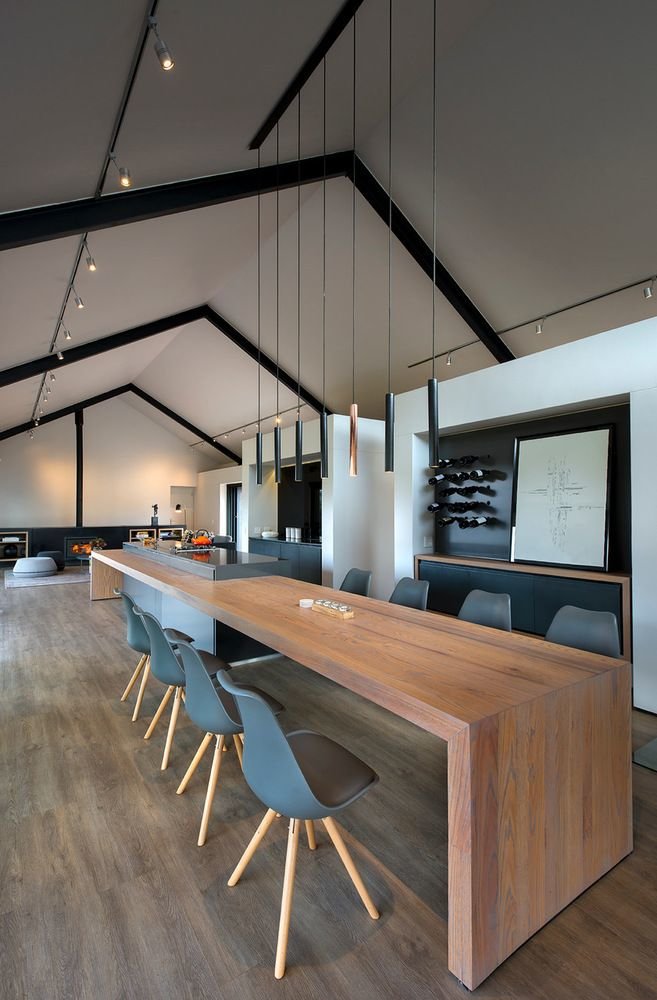 The kitchen island is extra long and transitions into a bar and dining table

The house is structured into two main sections. One is a barn-like volume containing the living room and other social areas and the other is a box-like volume which houses two bedrooms. They have large and open rooms and large windows and glass walls which offer unobstructed views of the beautiful great outdoors while at the same time bringing in lots of natural light and ensuring a bright and airy ambiance. All the rooms are arranged on a single level and add up to a total of 350 square meters of space together with the outdoor areas. The living room opens up onto a covered outdoor lounge area and a fire pit.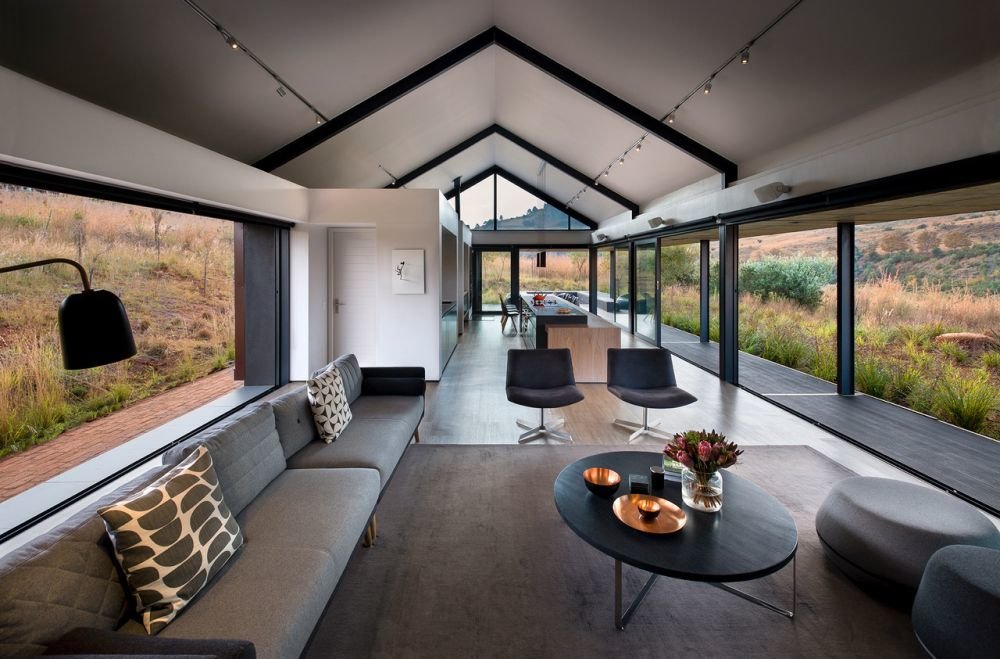 The common areas are all connected and form this open-plan volume framed by gorgeous views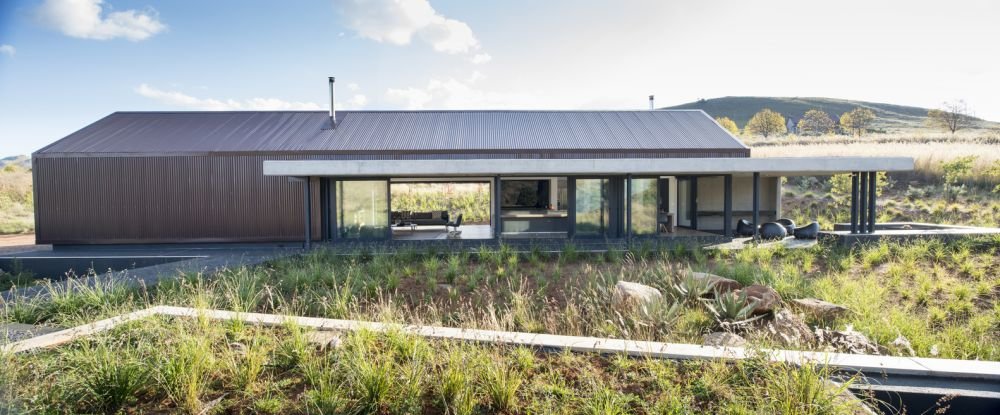 The close connection between architecture and nature is referenced throughout the entire house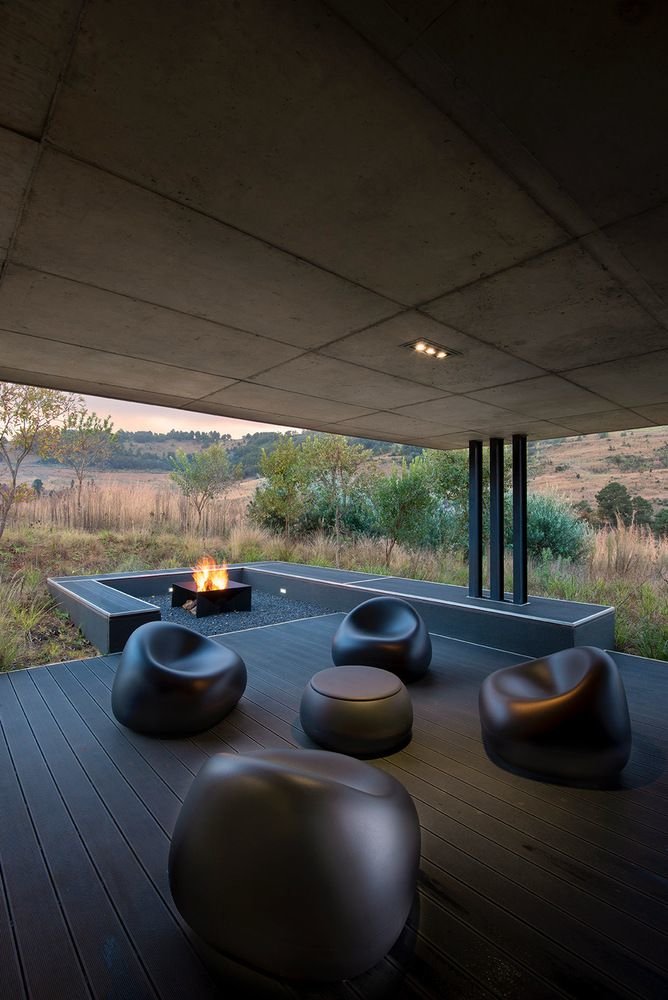 The outdoor areas have a very simple aesthetic which intentionally highlights the landscape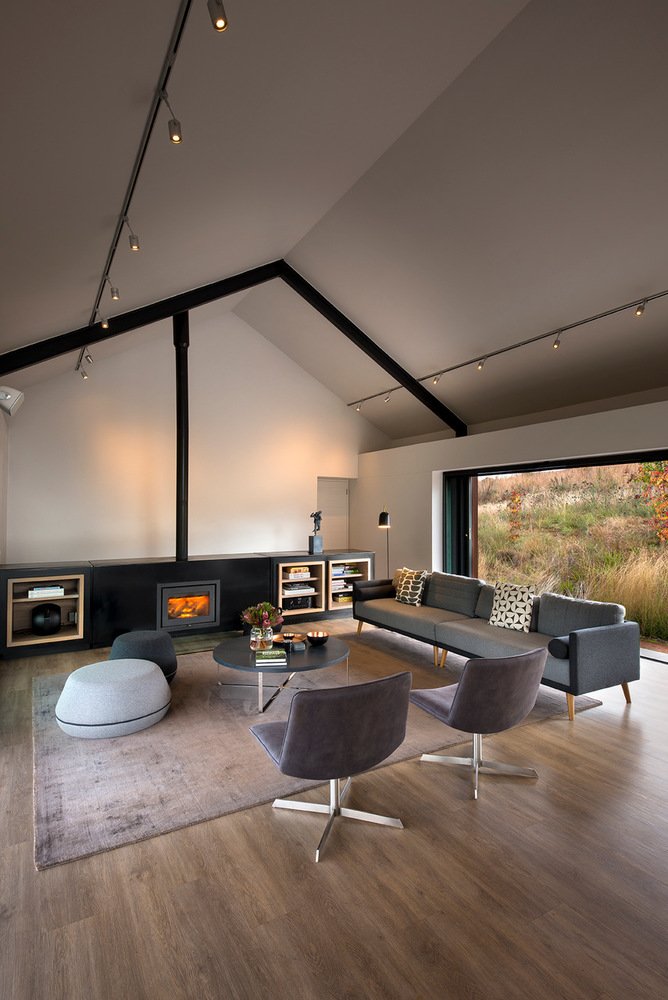 The colors featured throughout the house are warm, earthy and simple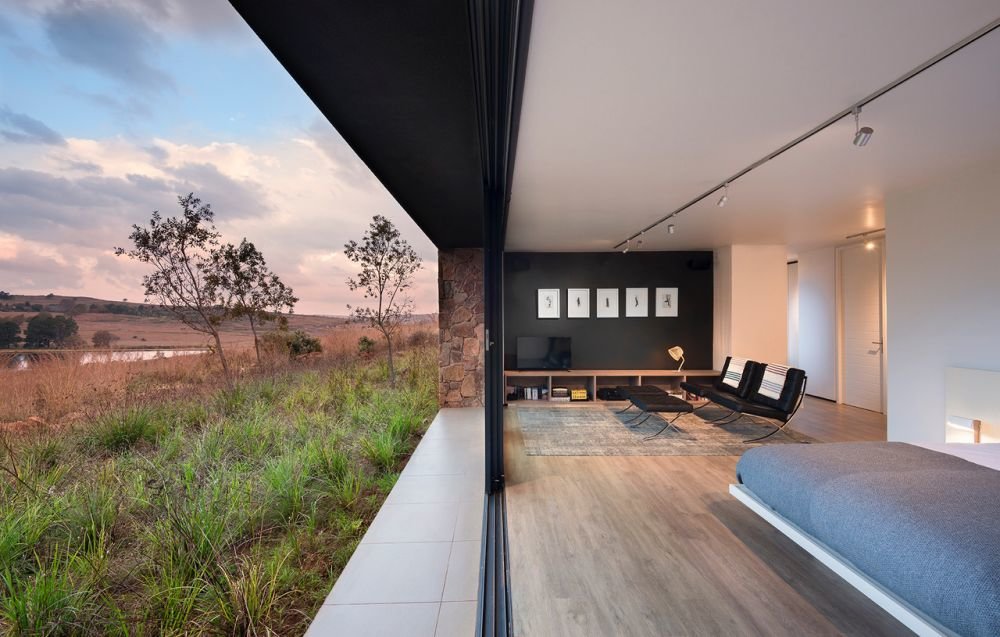 The bedrooms overlook the beautiful valley and enjoy a close connection to the outdoors