The designers had to keep those things in mind while building the house and they also needed to face another important challenge: to built a two storey house in an area dominated by single storey houses without making it stick out. It was definitely a challenge and it wasn't easy but, as you can see, the result is pleasing.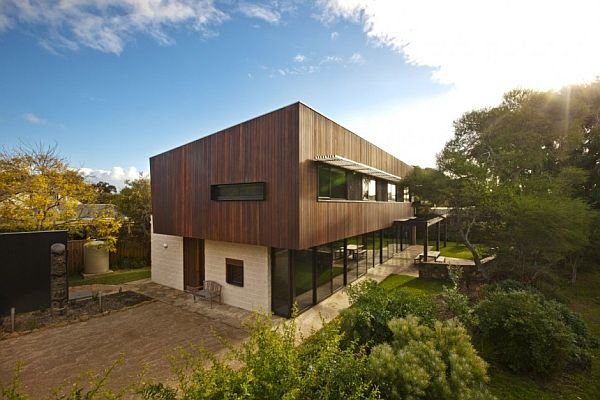 The house has a contemporary design that manages to combine beauty with functionality in a specific way. The structure of the house is composed of three different areas: the first floor "container", the ground floor area that contains the internal spatial arrangements and the lounge area.
It's a very functional and practical structure. Even more practical is the fact that these areas can be easily closed off or zoned for privacy and when a range of activities and events are occurring.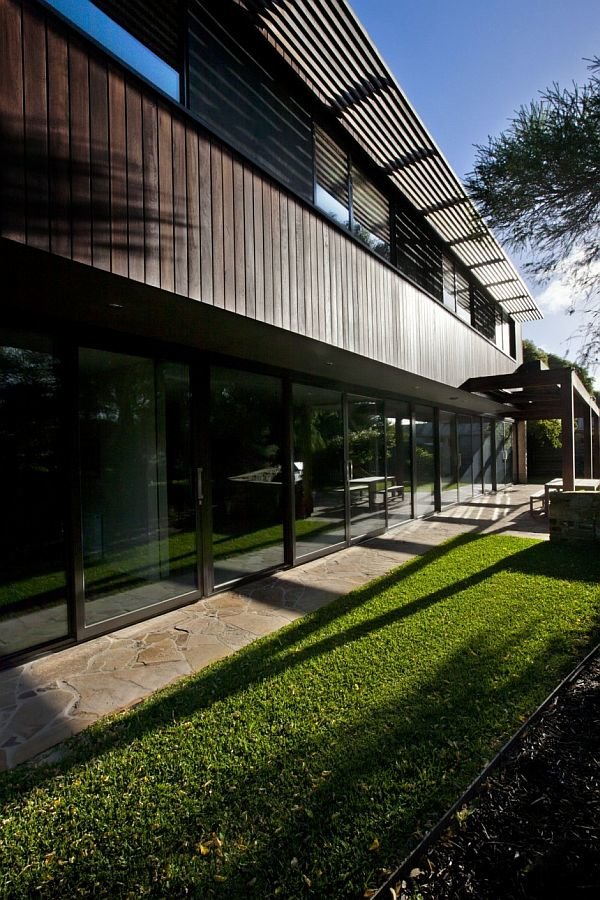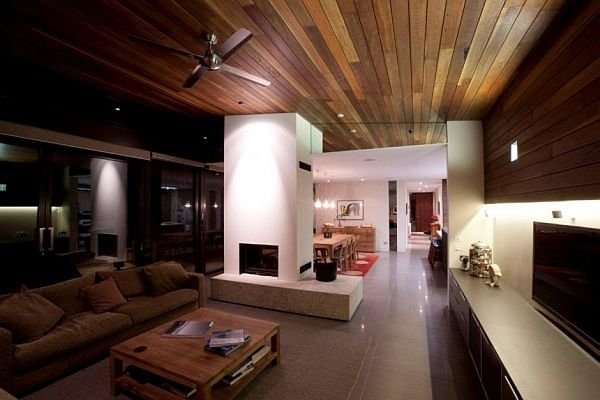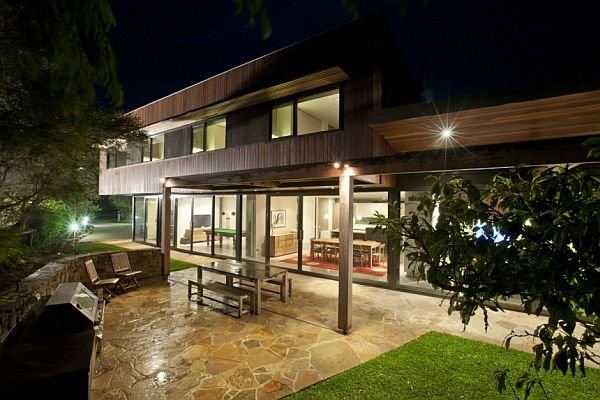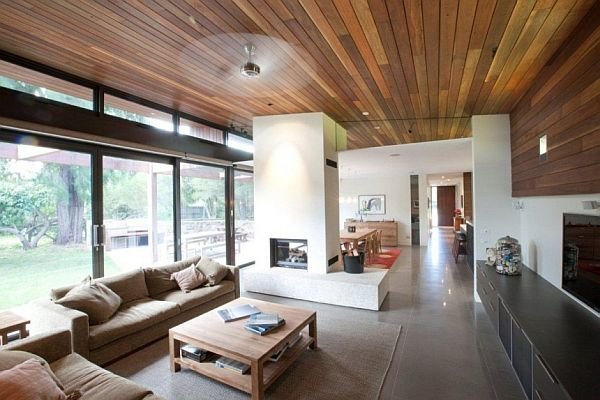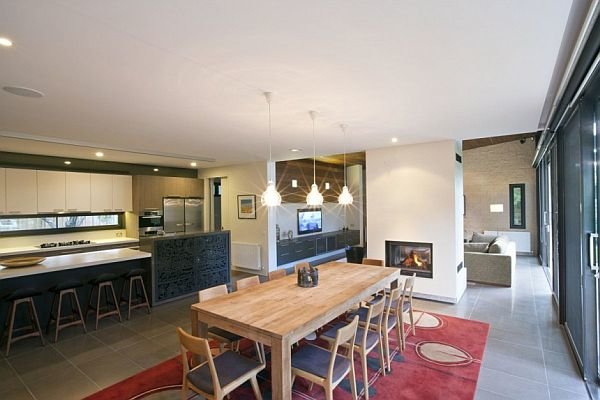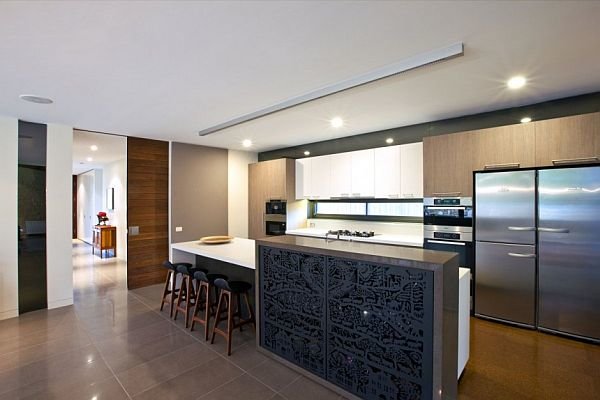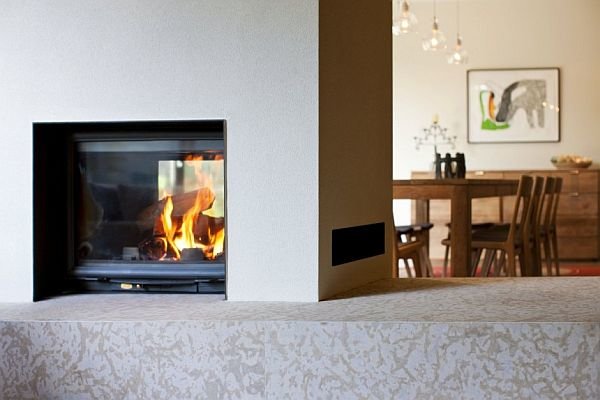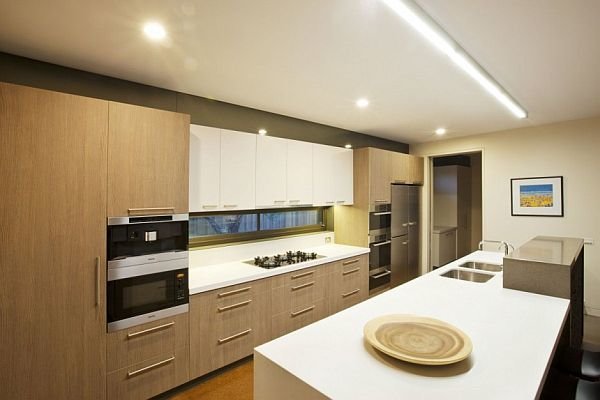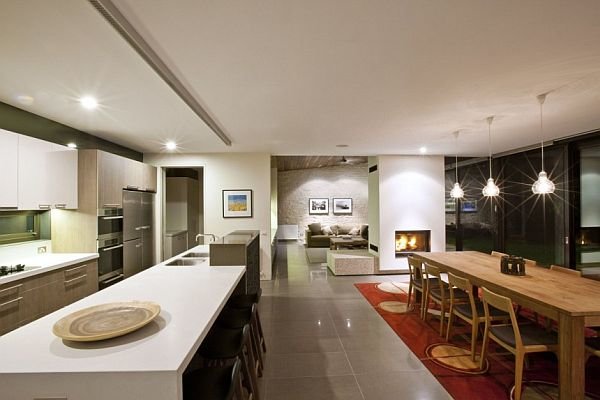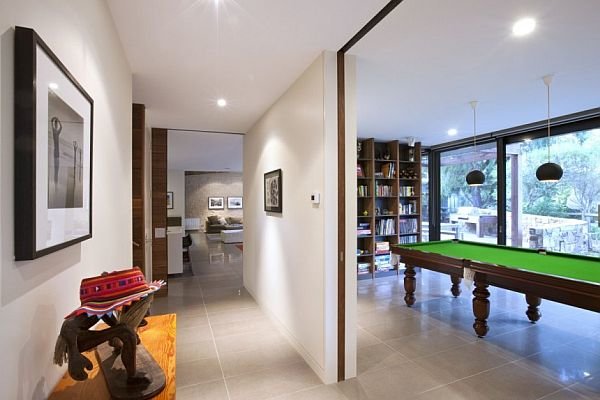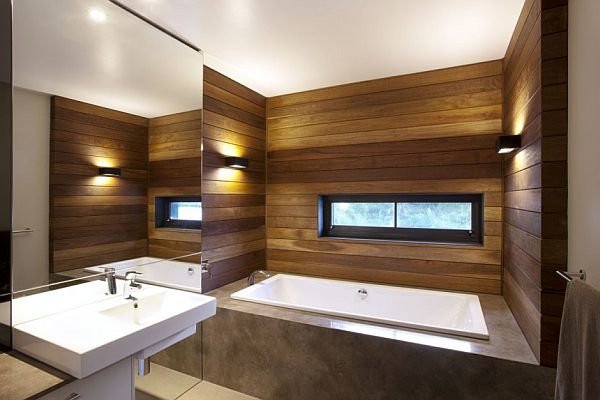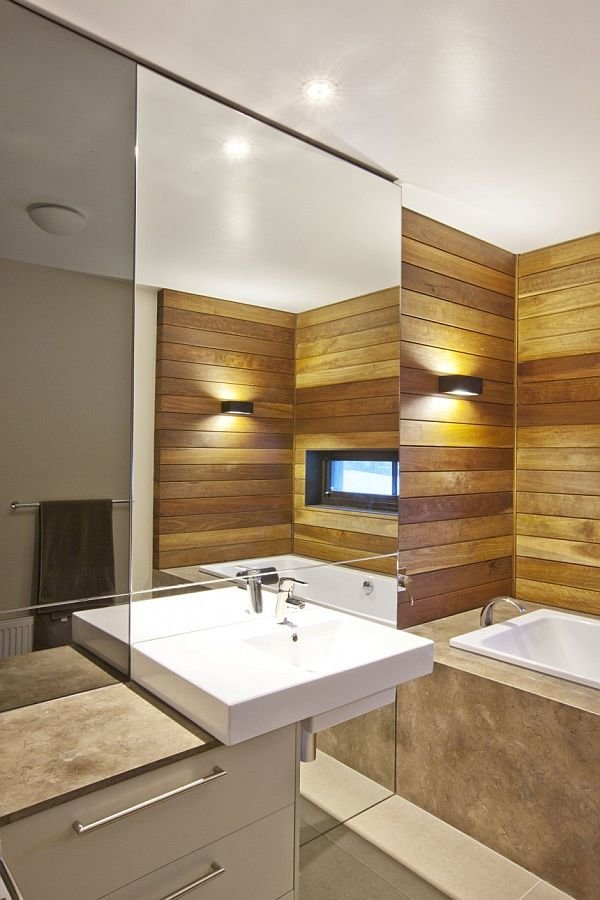 In terms of interior design we can't help to notice that there's an obvious contrast between the contemporary design of the house and the numerous handcrafted items plus the totem pole that is visible at the entrance. All these items might not have a lot in common but they manage to blend in naturally which is not easy to achieve.
As for the materials and systems used to built this beach house, these are several passive and active energy saving features like for example the rain water harvesting system, the recycled building materials used, the solar panels that are well hidden on the roof, the insulation and the great use of natural light.