The only thing better than a Malibu beach house is a Malibu beach house previously owned by Hollywood royalty. This is precisely the case with 19236 Pacific Coast Highway, more famously known as Judy Garland's home, where she second husband, Vincente Minnelli, and their daughter, Liza Minnelli.

The ultra-modern home, which is currently listed for $3.895 million, towers above the sun-glazed shores of Las Tunas Beach on California's golden coast. Judy and her family purchased the property shortly after it was built in 1947 and remained there into the 1950s.

The star had already graced the worldwide stage of Hollywood throughout her roles as Dorthy in the Wizard of Oz, Esther Smith in Meet Me in St Louis, and Hannah Brown in Easter Parade. The latter blessed the box office around the same time she moved into the property.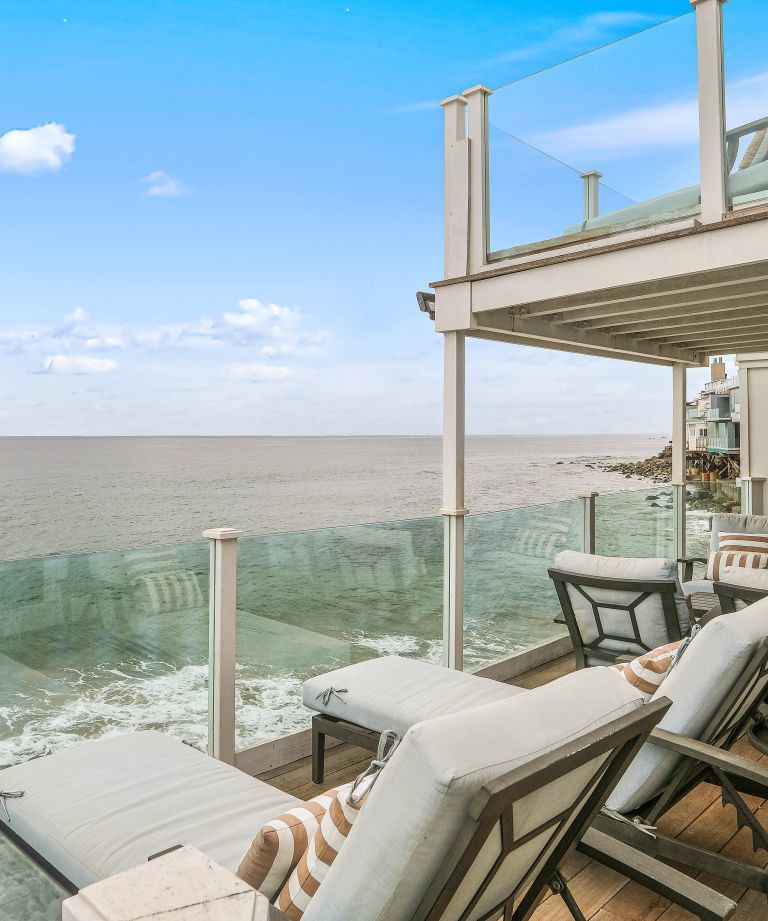 The 1,311 square foot home has three bedrooms, three bathrooms, and a sophisticated white living room that boasts a double-view fireplace and an array of arty home decor. There is also a marble kissed kitchen and a dining room adjacent to the airy open-plan living space.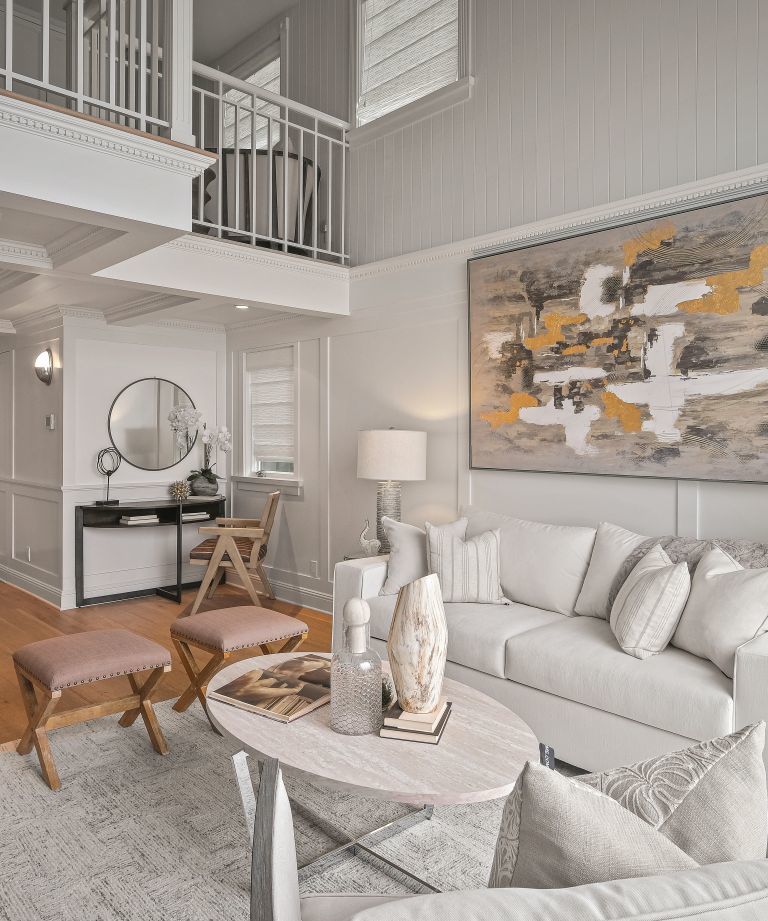 The flow between indoor and outdoor living is effortlessly epitomized by the home's most beautiful asset – its indigo ocean view. This backdrop is exquisitely framed in rooms throughout the property, including the master bedroom, complete with a luxe tile-filled en suite with a steam shower.

The master bedroom also opens onto its own private oceanfront deck, so you can indulge in your morning coffee whilst watching this gorgeous coastline awake from its slumber.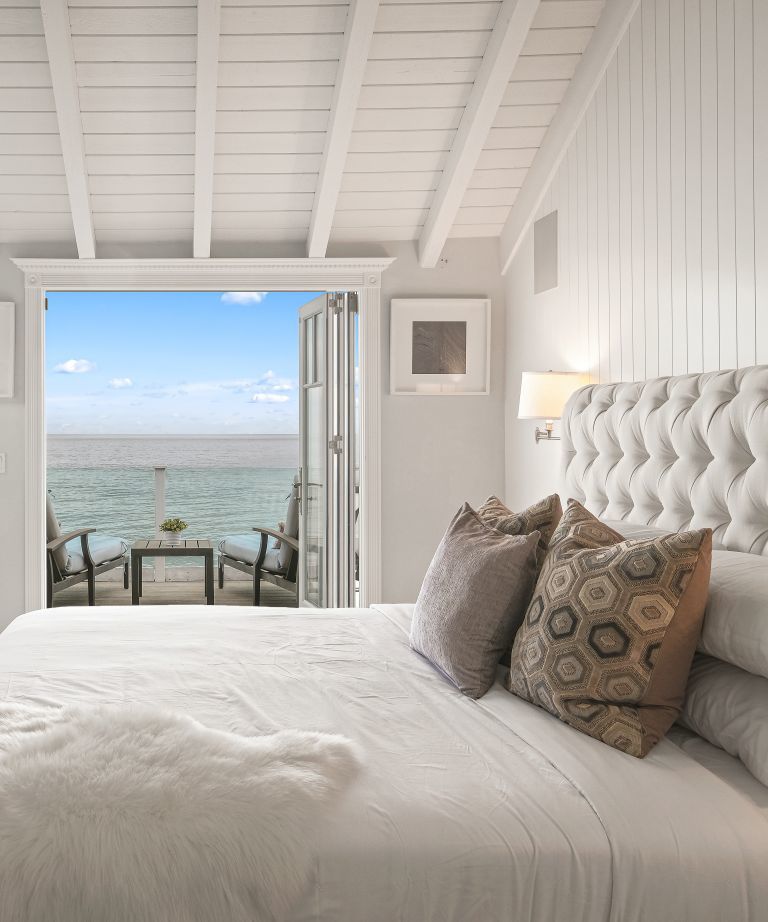 Similarly, the first floor leads to an uninterrupted panoramic of the Pacific from the ten-foot accordion doors that stretch out to the expansive decking area. Here, you can watch the waves or drench yourself in rays before hosting a dinner party in a home advertised as an 'entertainer's paradise' by listing agents, Compass, according to TopTenRealEstateDeals.com.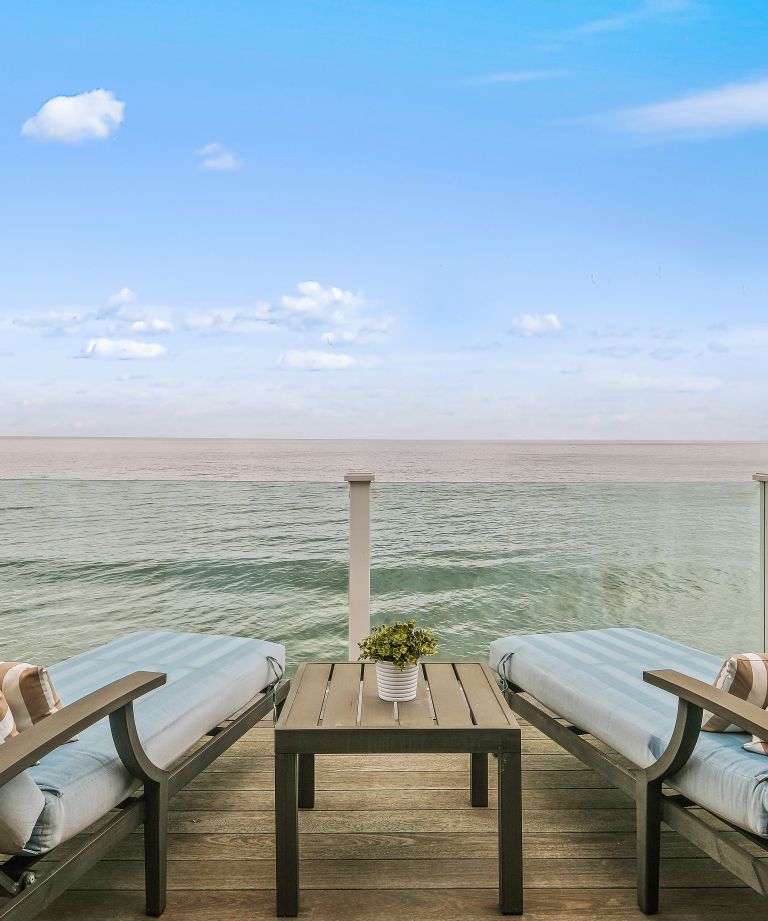 If you can ever pull yourself away from the sun loungers on the wooden terrace, a private entry courtyard also offers instant access to a sprawling sandy beach.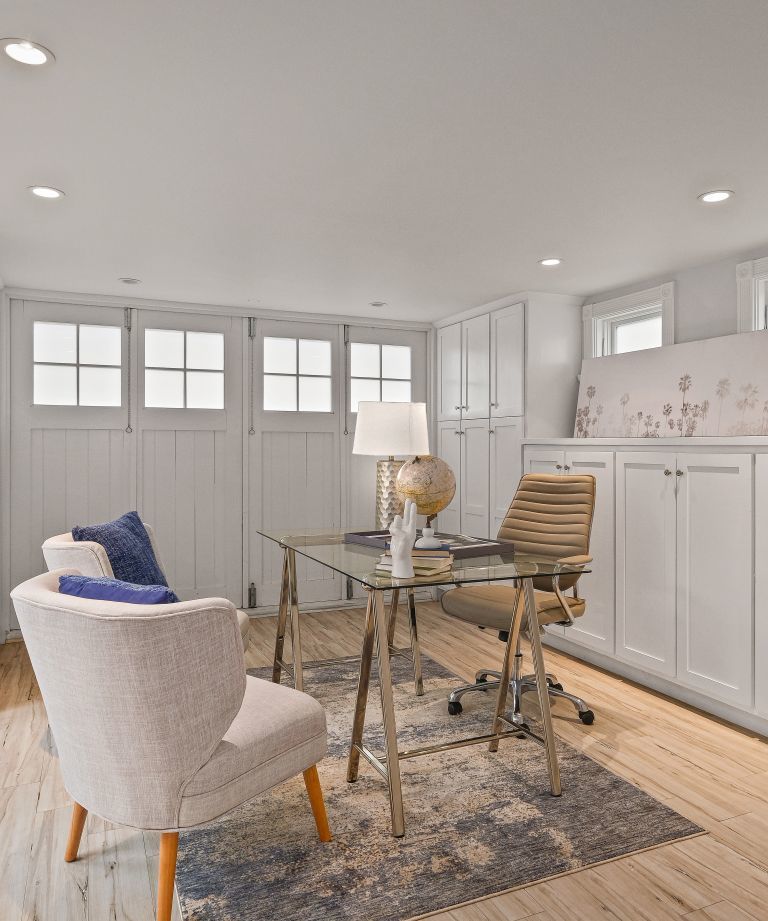 You can enjoy knowing you are only a few seconds away from the bubbling comforts of your bathtub. Beyond this sandy stretch, Malibu is renowned for its exclusive Greek eateries and wine bars, which are still enjoyed by Hollywood celebrities today.