Nothing says luxury like an expansive master bath with striking views-whether you're overlooking a city skyline, crystal blue waters, or distant mountain peaks. We've compiled 25 high-design interiors with captivating views that are sure to leave you inspired.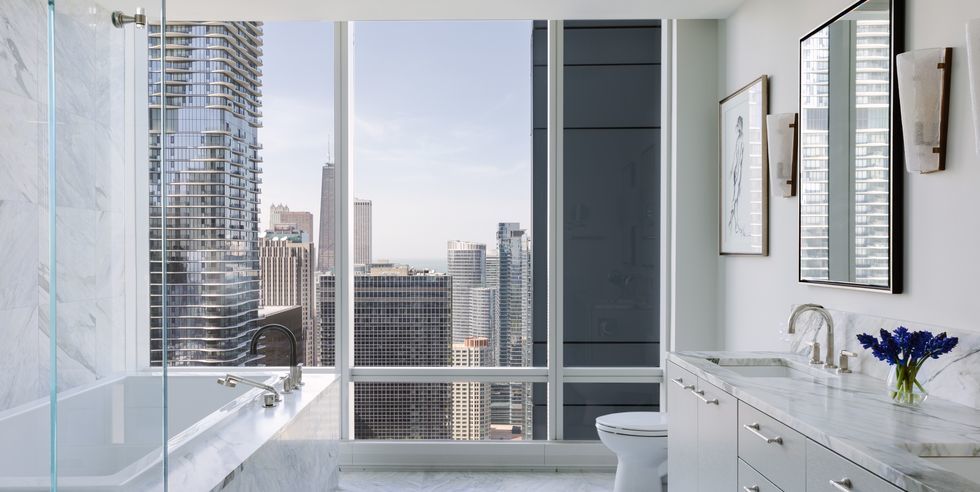 Admiring the Skyline

Boasting beautiful city views, this sleek master bathroom features elegant marble accents, shiny metal hardware, and elegant sconces. Design by Kristina Curtis.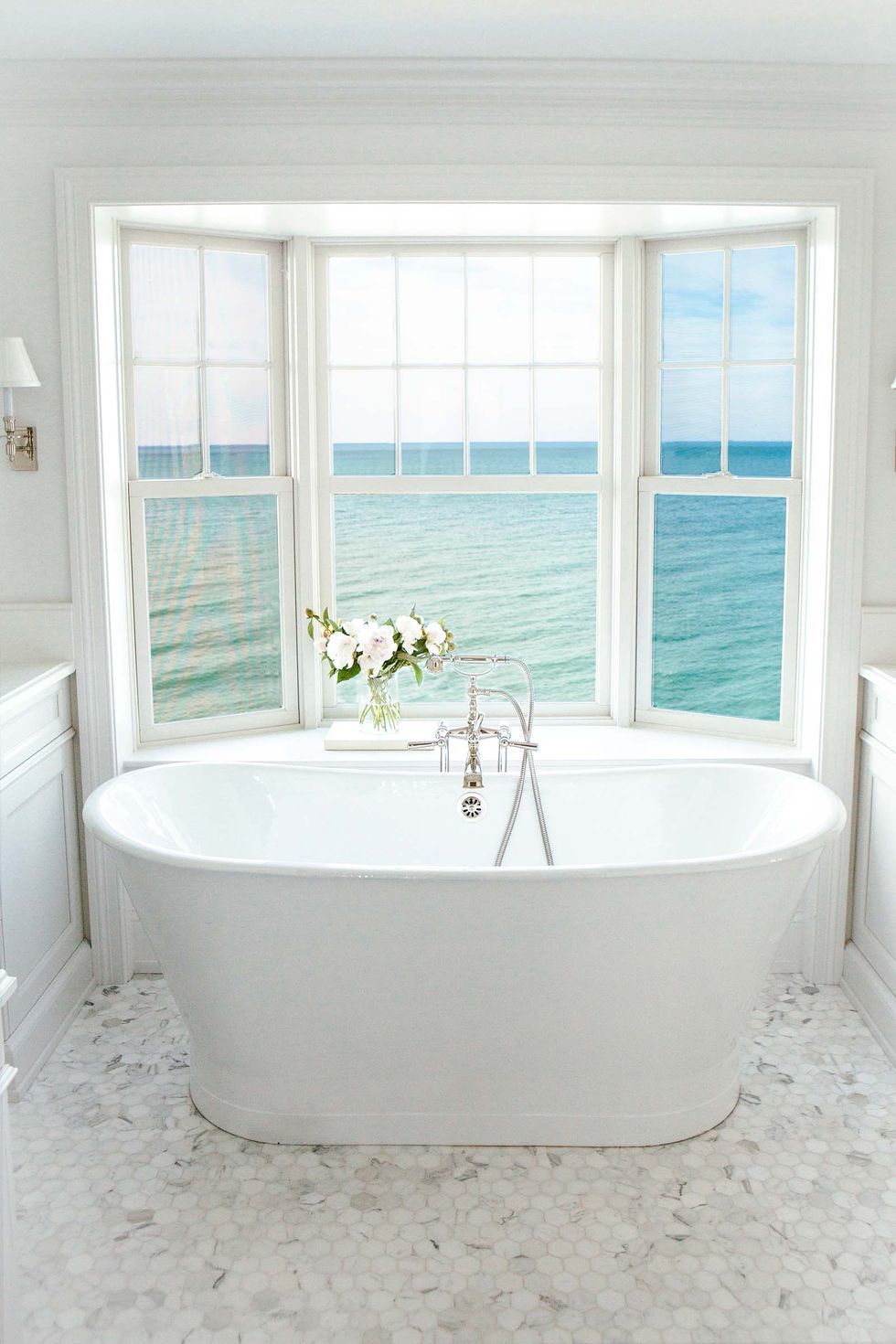 A Light & Bright Refuge

A beachfront refuge, this master bath features infinite ocean views. The bright, white interior-which complements the surrounding pale blue waters-was designed by Leo Designs Chicago.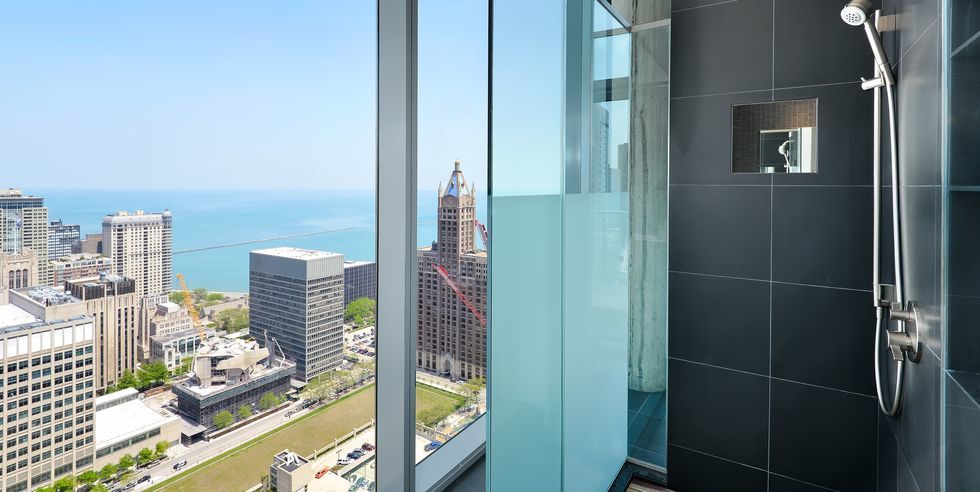 Overlooking the Chicago Skyline

A modern penthouse by Dresner Design features uninterrupted views of Chicago. Even from the shower, you can gaze upon the city below.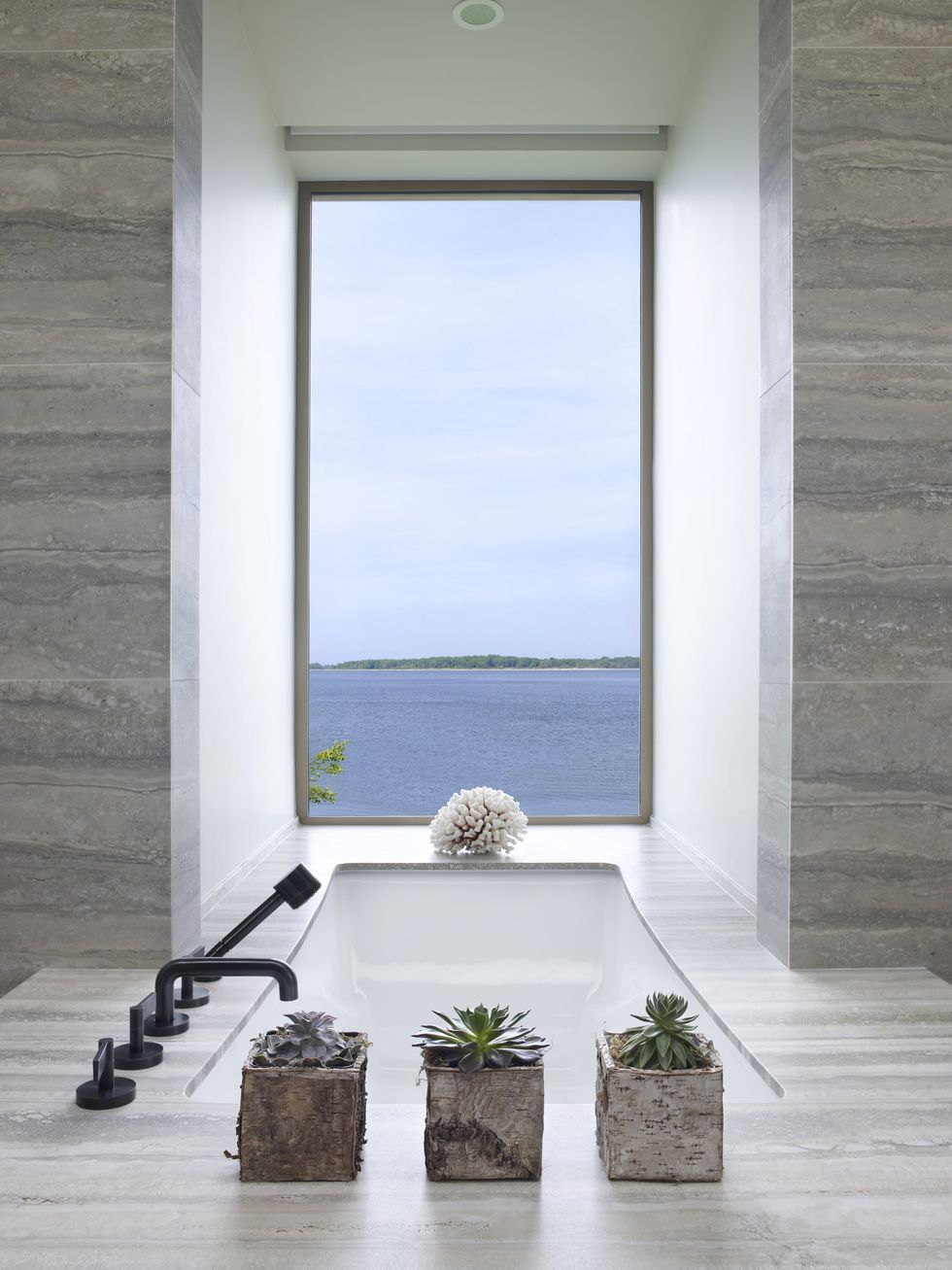 A Personal Oasis

Complete with soothing gray walls, this contemporary bathroom overlooks Sag Harbor on Long Island, New York. Design by Stedila Design.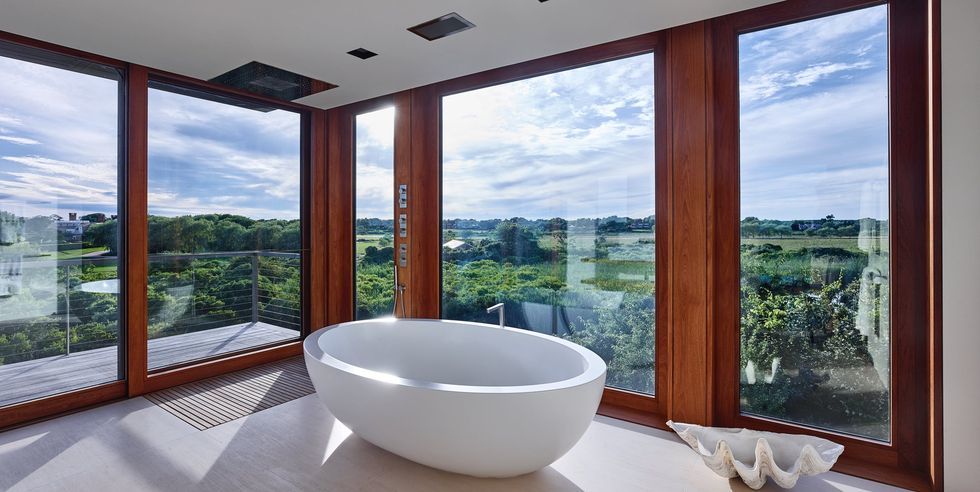 Indoor Meets Outdoor Living

Merging indoor and outdoor living, floor-to-ceiling windows allow a surge of natural light to enter this breathtaking master bath. Architecture by Stelle Lomont Rouhani Architects.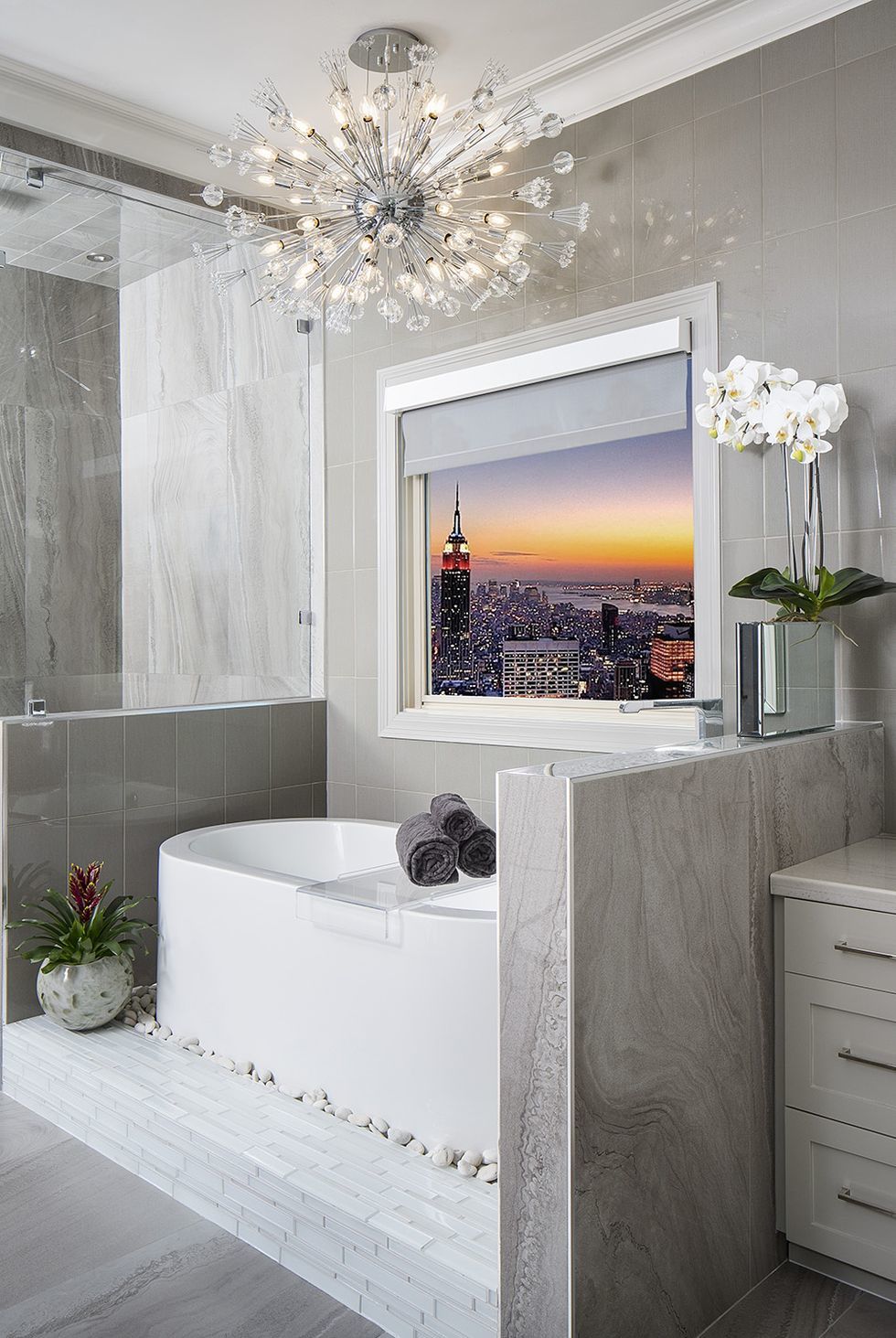 Making a Statement

From the statement chandelier to the striking city views, where is your eye first drawn when you enter this captivating space by Posh Exclusive Interiors?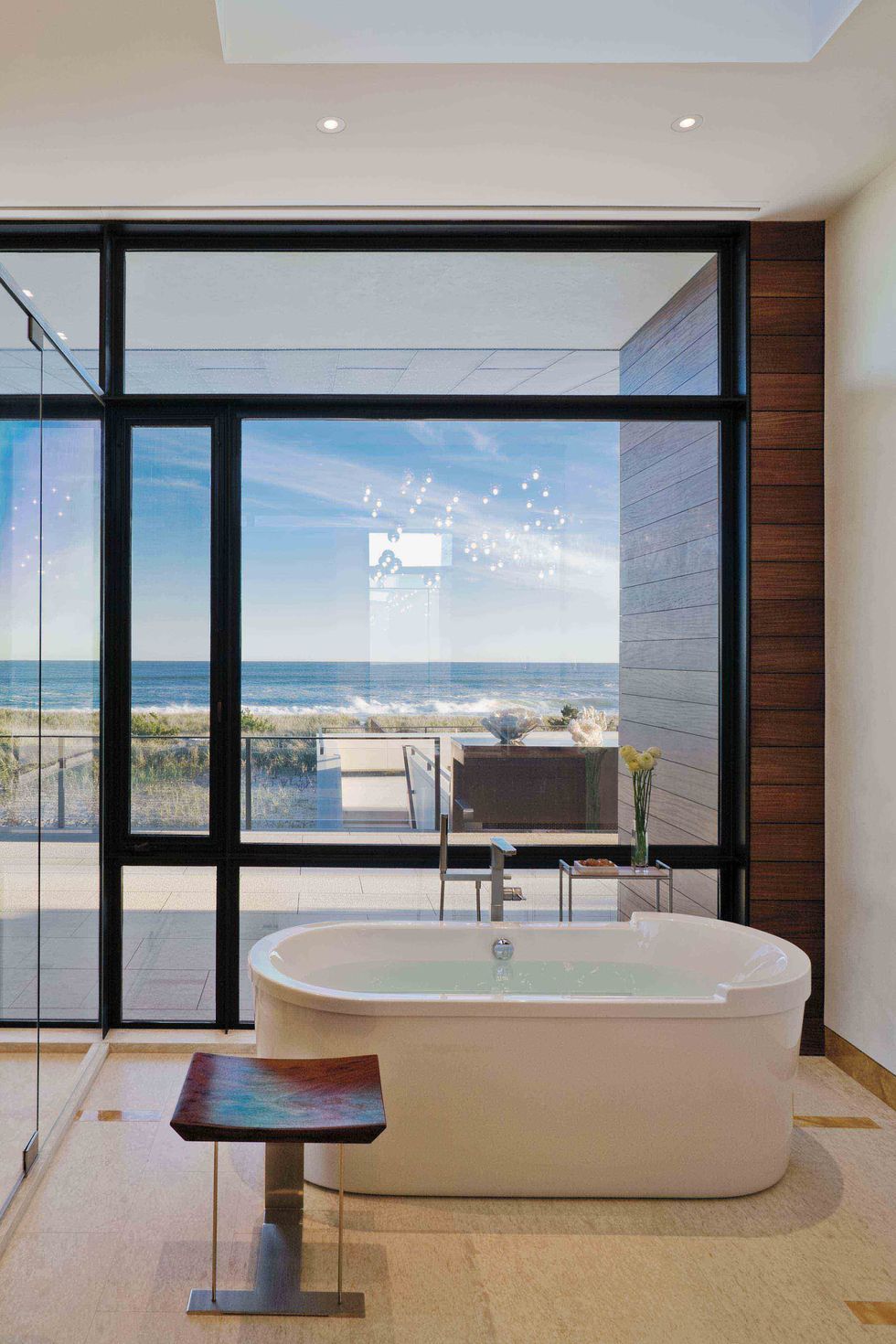 Embracing Earth Tones

With views of the Long Island coastline, this Southampton bathroom features a large soaking tub and a gentle earth-toned interior. Large glass doors connect the bathroom to the outdoor patio. Design by David Scott Interiors.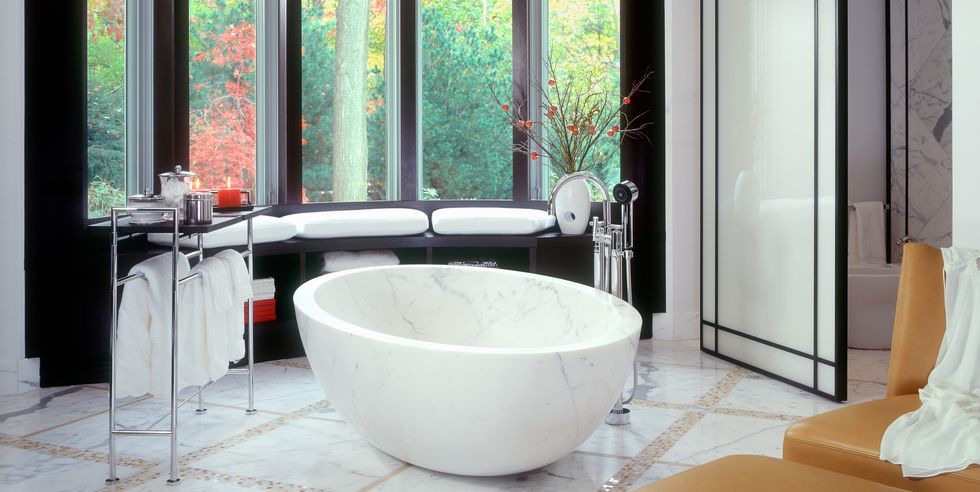 All About Lush Greenery

Look above the built-in banquette seating to find five large windows, which draw in natural light and views of lush greenery and bright flowers. Design by Alene Workman Interior Design.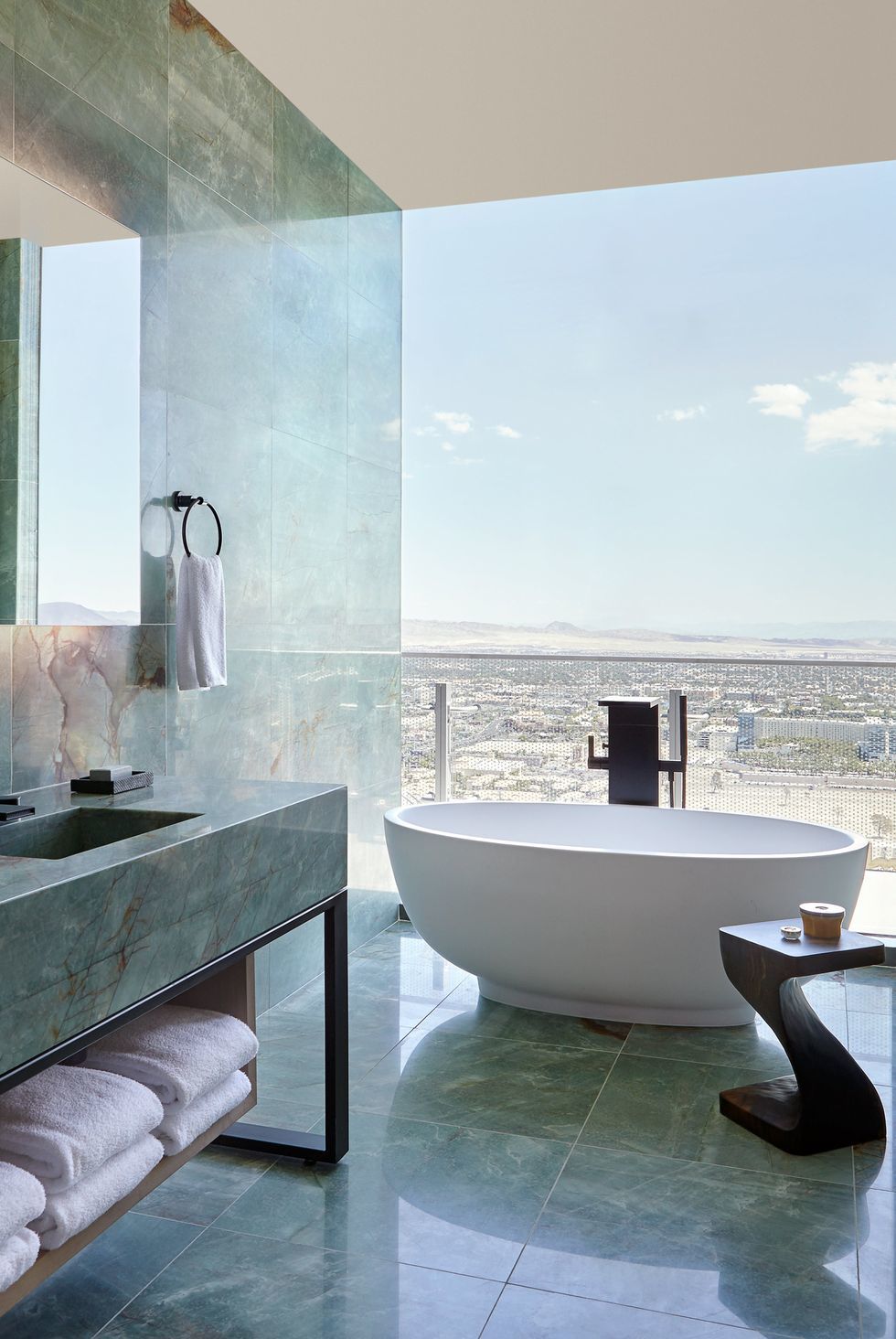 Las Vegas Views

Green marble floors, a bright freestanding tub, and floor-to-ceiling glass come together to create this captivating Las Vegas bathroom by Daun Curry.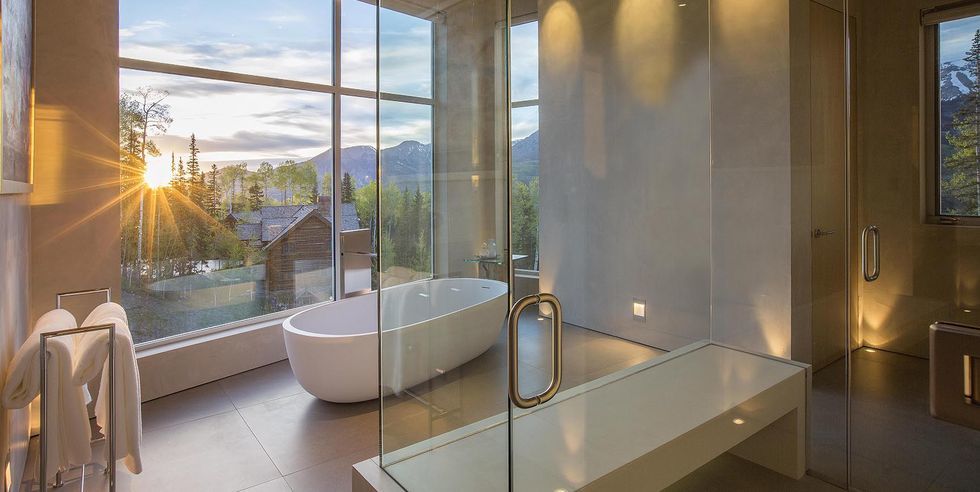 A Mountain Escape

Watch as the sun sets over the mountains from this spacious, modern bathroom. Located in Telluride, Colorado, Slifer Designs has created an interior that matches the beauty of its surrounding landscape.