The living room is very large and has windows on three sides overlooking both the city and the distant volcanoes. The residence covers a total surface of 8,100 square feet. It has two stories and it was built using local volcanic stone.

The residence dates from 1995 and it was refurbished in 2009. It has concrete floors throughout. It also features unpainted wood beams in the ceilings for a more rustic and cozy look. The entire house is illuminated with recessed lights.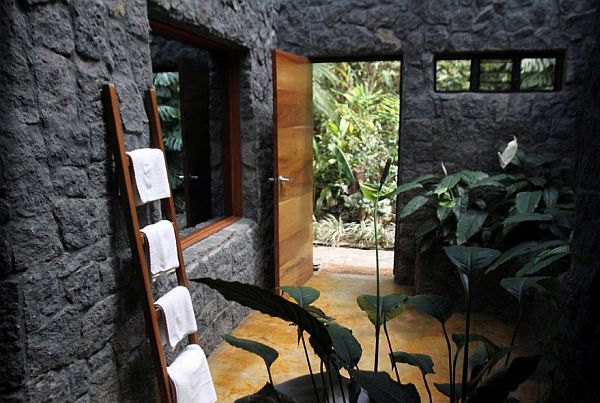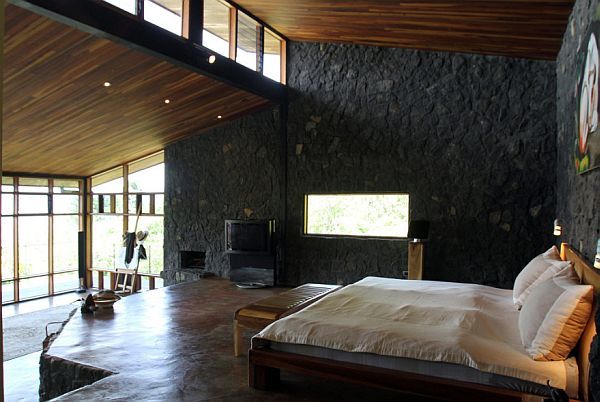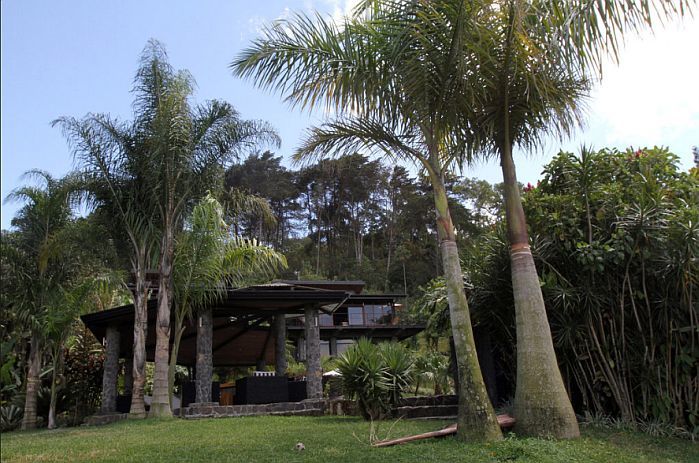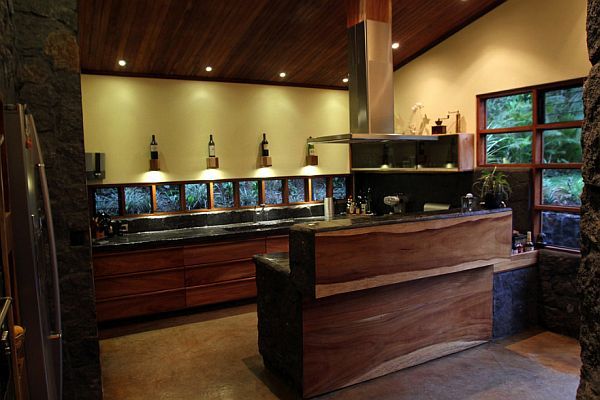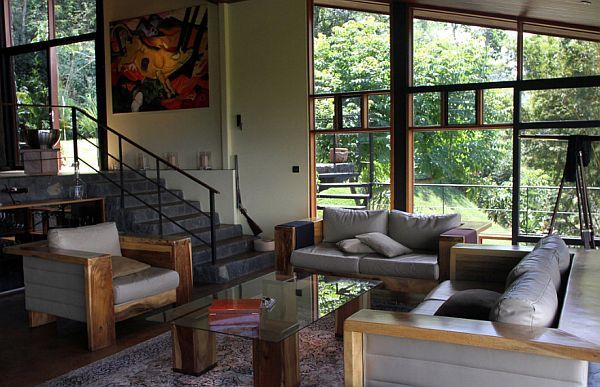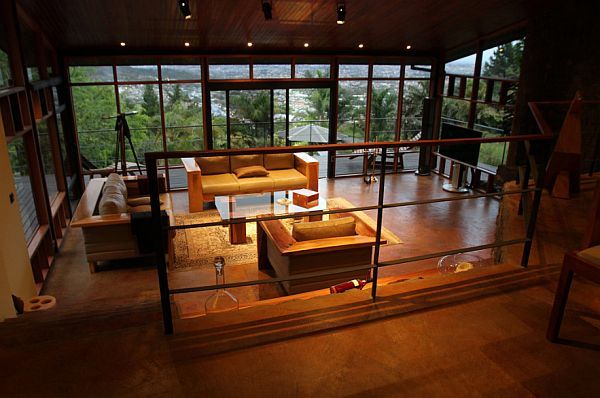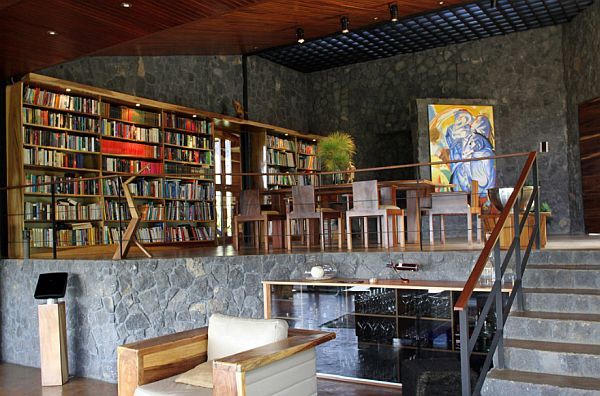 The kitchen is spacious and features exposed volcanic-stone walls. It has built-in alcoves and stainless steel appliances. There are also several windows that provide natural light while also allowing the inhabitants to admire the landscape.
The house also has a dining room with one walls covered with built-in shelves. Below this area is the wine cellar. The dining room is adjacent to the living room. This room has windows on three sides.
From the living room you can reach the master bedroom via an open-air footbridge. This area also has a study and a walk-in closet. The whole house is beautiful, with spacious rooms, elegant furniture and wonderful views.