The West is in for another scorching summer as historically dry conditions continue to ravage water supplies and soil throughout the entire region.

While recent weather systems brought a semblance of relief to higher elevation areas in Washington, Oregon, Idaho, and Wyoming, the human impact on climate change continues to outpace momentary signs of progress. According to the U.S. Drought Monitor, practically the entire West is mired in drought, with places such as California, where 95% of the state is considered to be in "severe" or "extreme" drought, shouldering much of the impact.

Such conditions, of course, were expected over time, but few assessments predicted just how fast these severe conditions would ripple throughout the region. Water reservoirs are depleted throughout, with the lone exception being those in Washington. In California, large reservoirs like Shasta Lake and Lake Oroville are currently sitting at capacities of just 40% and 55%, respectively. Elsewhere, Lake Powell, a staple of the Colorado River Basin, is currently at 24% capacity, while Lake Mead, a body critical to the water supply of Las Vegas, is just 31% full.

Such conditions have prompted state officials to take emergency measures to preserve water for massive population centers. In Los Angeles, for example, dwindling reservoirs prompted officials to implement strict water restrictions for civilians that, beginning June 1, are designed to reduce use by at least 35%.

Other areas have yet to implement measures matching the policy in California, but projections show that the worst could be yet to come. A recent study published in Nature Climate Change called the current drought the worst the region has experienced in 1,200 years, and one that, pending unexpected progress, could last through 2030.

Looming restrictions are sure to change the way individual households approach everything from showering to gardening. So, in the interest of conservation, we threw together a handful of landscaping ideas that put water preservation front and center.


You Don't Need a Lot of Water to Create a Beautiful Garden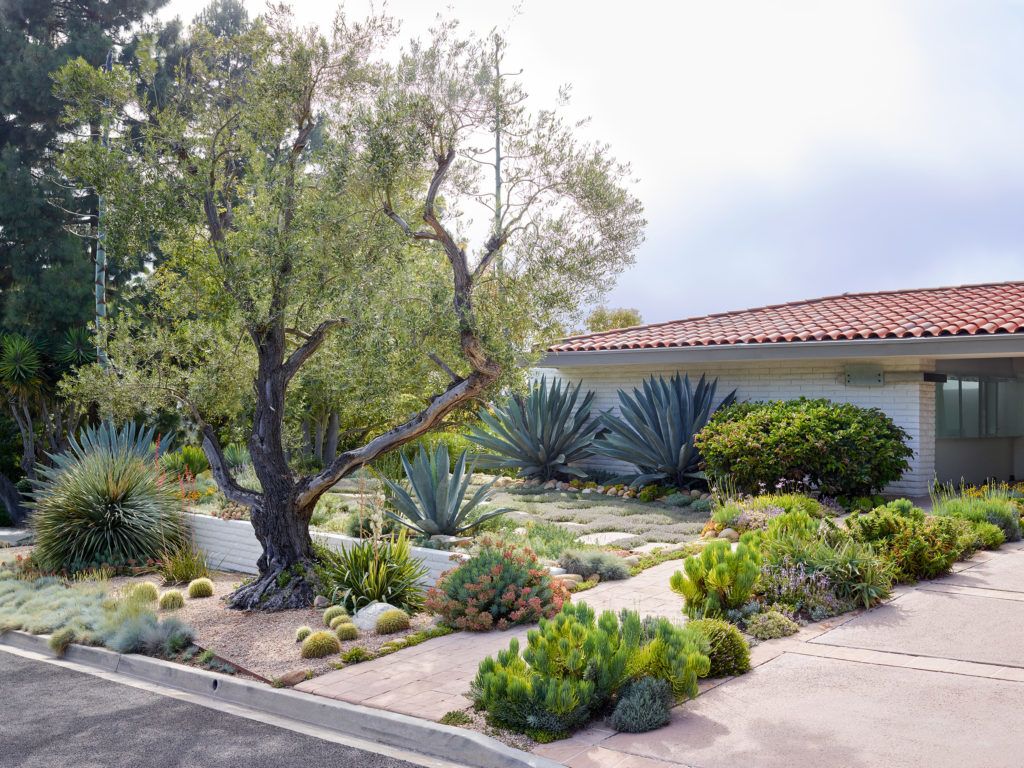 When landscape designer James Lord, a founding partner at Surfacedesign, went to create a garden for his parents' home in Palos Verdes, California, he intentionally designed the space as what's known as a "dry garden." As in, it features plants that use low water once established.

"You don't have to have a lot of water to create a beautiful garden," Lord says, pointing out that the sandstone used in the exterior courtyard is intentionally light in color. "It doesn't retain heat, or the plants could dry out," he says.

Lord says his parents were the first to remove their lawn in the neighborhood, so it became a talking point. "People like to stop by and ask how the plants are doing," he says.


Consider These Affordable Alternatives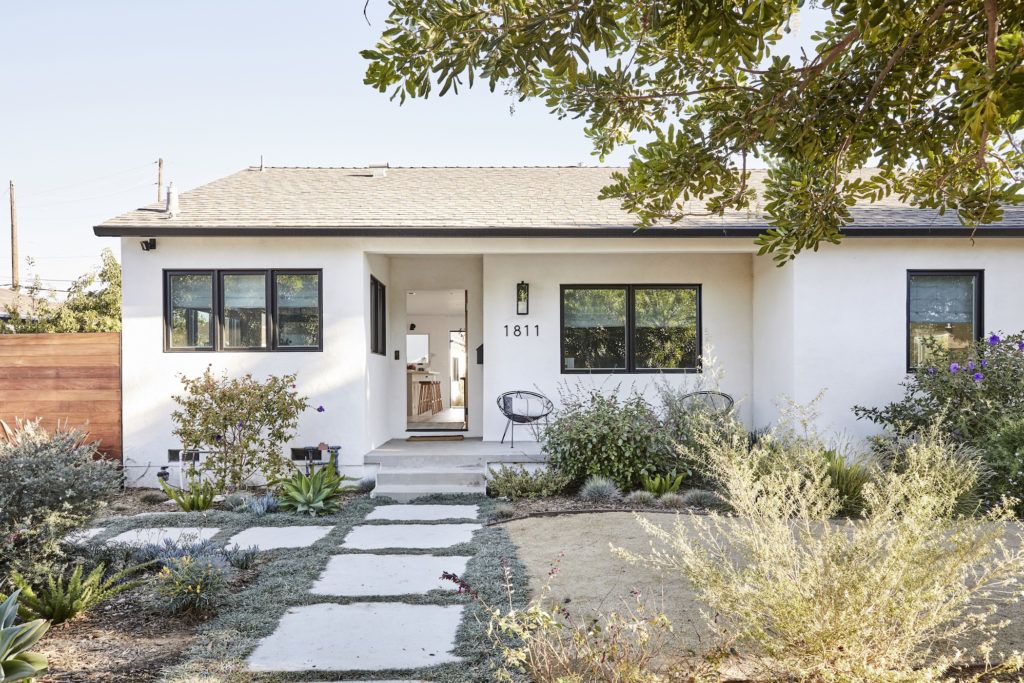 The ongoing drought means it's high time to think up lawn alternatives. Many people are considering two affordable options in decomposed granite—or "DG," as it's commonly known—or gravel. These two drought-friendly design solutions are not only cost-effective but also super functional. The question is, which? We turned to Kevin Lenhart, the design director at Yardzen, an online landscape company, for help. He says he's used to having clients ask him how to either reduce the size of or outright replace their lawn, and with the drought "it happens more and more."

With both, says Lenhart, it's important to think about design, and not just dump DG or gravel in your former lawn's place. One great thing about gravel or DG? "In neighborhoods where lawn is the norm, it can help sell your neighbors on having an alternative to a front lawn because they both look pretty and intentional," says Lenhart.

Here, Lenhart tells us everything we need to know about how to replace a lawn with DG or gravel, and the pros and cons of each.


How to Create a Lawn-Like Landscape That's Not Really a Lawn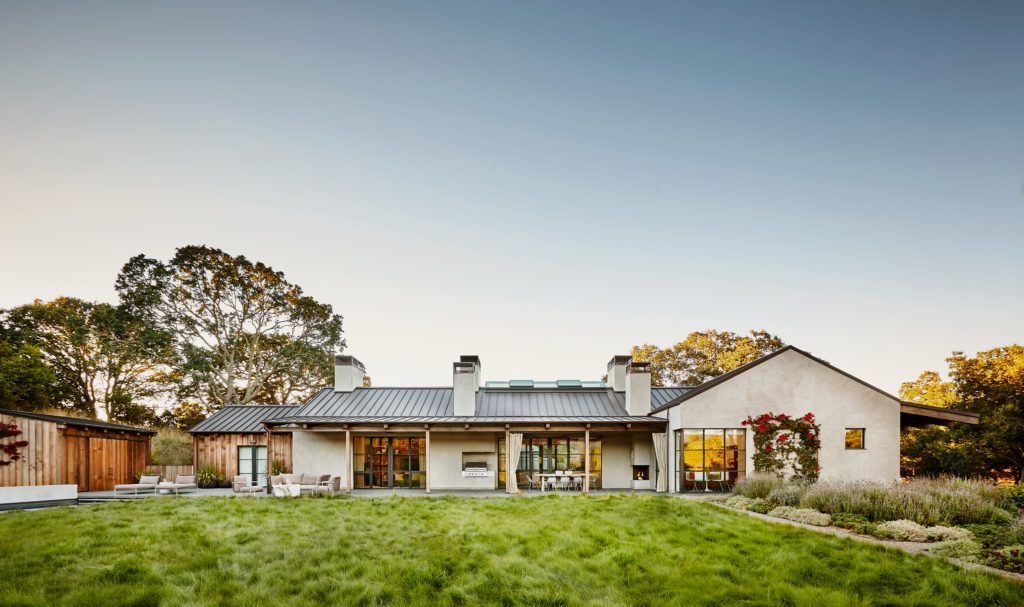 When Glenda Flaim, an architect with Butler Armsden Architects in San Francisco, took on the design of a family home in Portola Valley, California, she knew she wanted the landscape to look as "early California" as possible. The first step was to remove what was already there—maple trees, hydrangea, and pansies are "not what you'd find in a California native landscape," she says. Once those plants were removed, her intention was to make the landscape "feel like we had turned back the clock."

The owners of the home have four boys, so they wanted something where the kids could play, but the surface wouldn't need fertilizer and guzzle water. The answer is a native fescue mix that can be mowed a little shorter in the winter and spring, and left longer in the summer for a "tufted" look.


7 Inspiring Lawn-Free Yards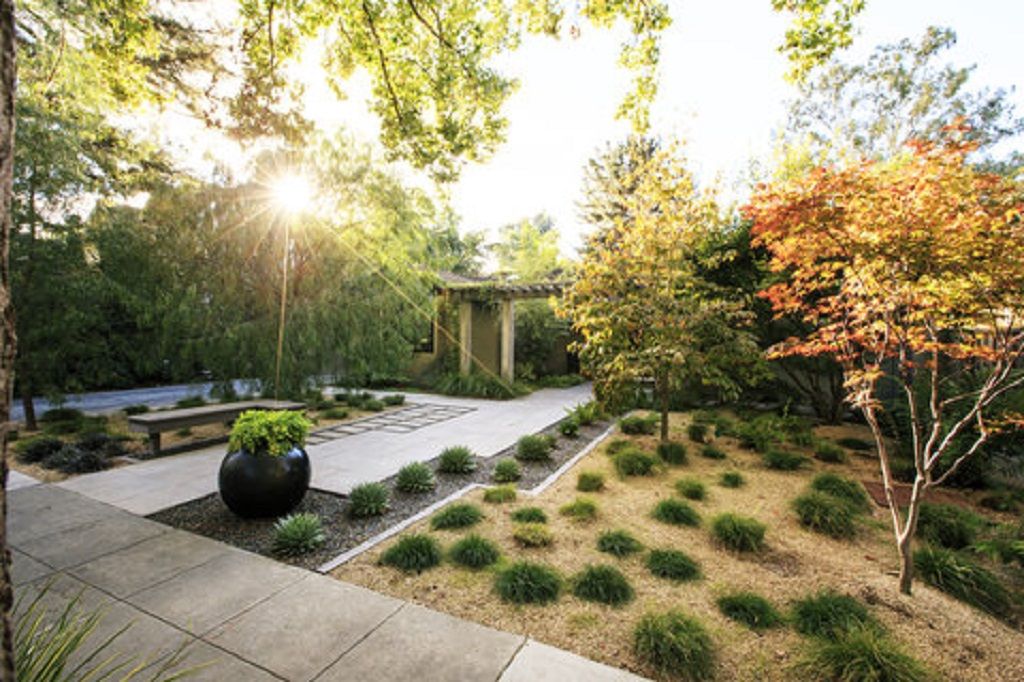 Garden designer Marilyn Waterman created her version of a homestead in her Menlo Park, California, yard by tucking in edibles everywhere: a 'Red Fuji' apple tree, blueberries, strawberries, a Meyer lemon tree, and herbs. She also loves water-wise succulents and ornamental grasses.


Ditch the Lawn. Design with Boulders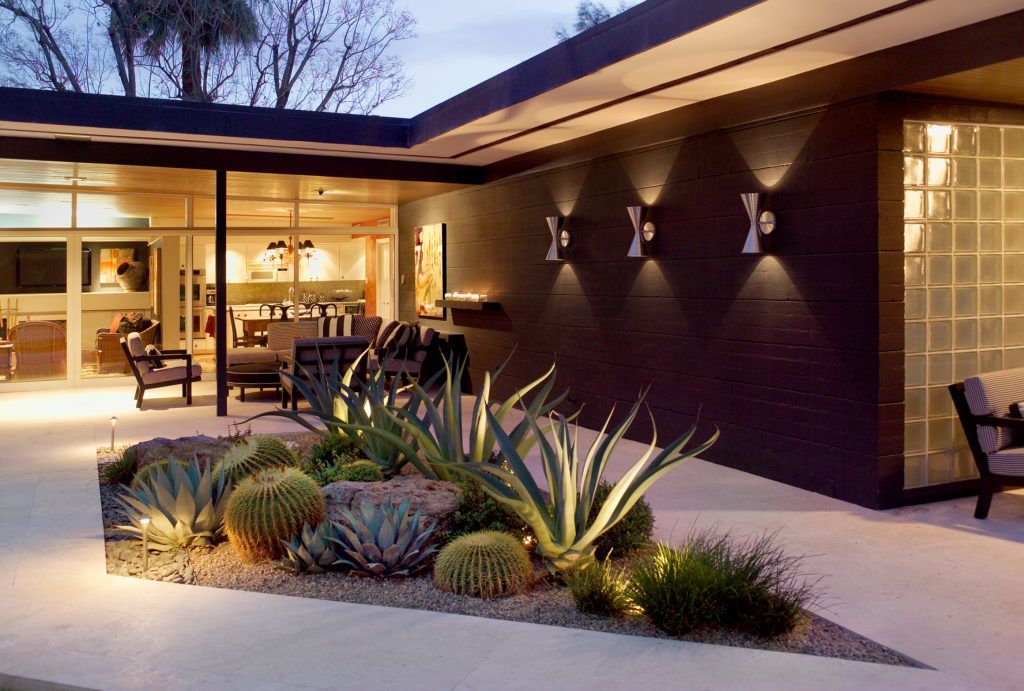 What makes boulders so special? "A boulder, to me, is an exclamation point [in the garden]," says Molly Sedlacek of OR.CA landscape design. "It should be used sparingly, with caution, intention, and vibrato."

Ivette Soler, of Ivette Soler Gardens, agrees. "I think there's something really special about boulders, especially in the Western states," she says. "They're such a part of a narrative here; they mean solid, they mean older, they give a landscape weight and heft."


Need a New Yard Solution? Try These Ground Cover Superstars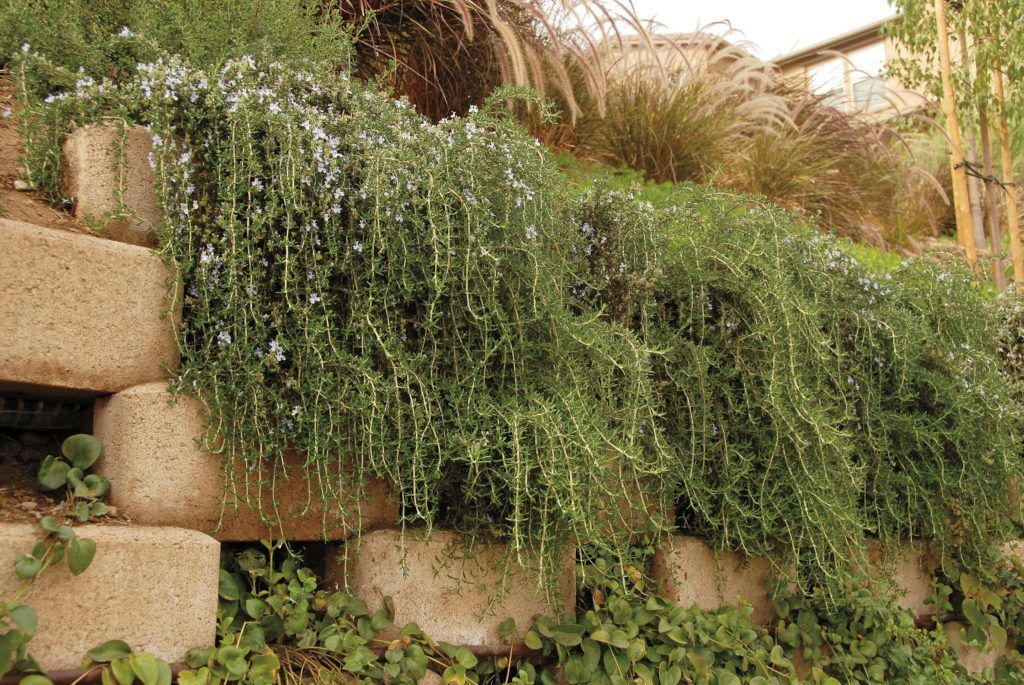 Ground cover plants may not be the sexiest plants in the garden, but if you have a patch of bare earth between flagstones in a path, in a rock garden, under a stand of trees, or anywhere unsightly, you know how lovely they can be. Think of them as the quiet workhorses of the garden—filling in the nooks and crannies, replacing a thirsty lawn, or spreading across a shady patch. Now are you starting to see the appeal?


Add a Lot of Green to Your Garden Without Using Much More Water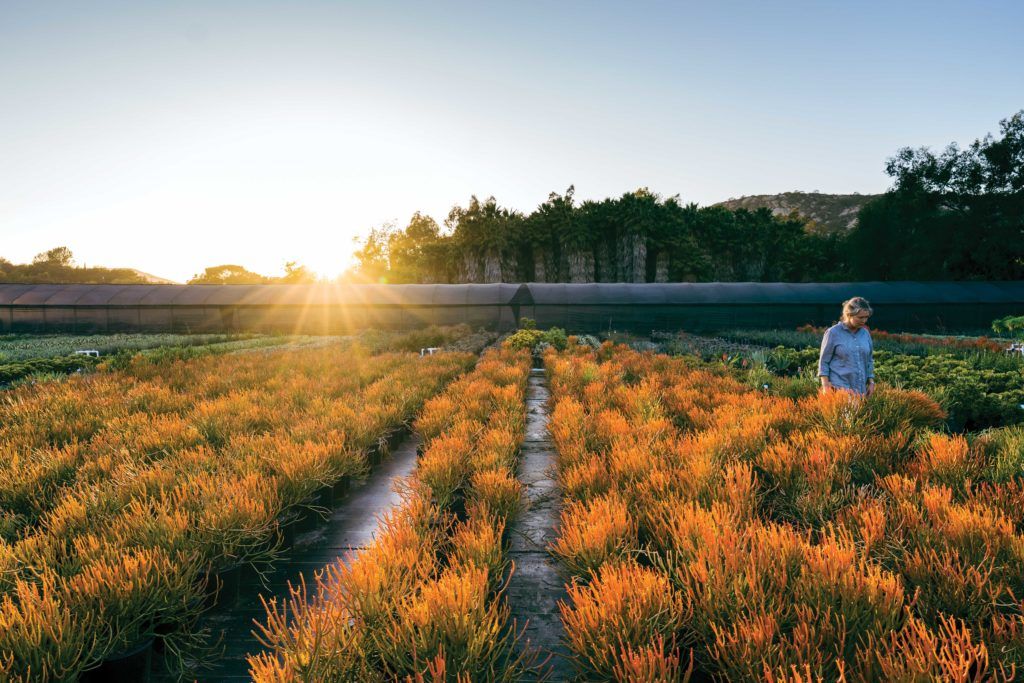 Trends come and go, but Flora Grubb, the face of iconic San Francisco plant store Flora Grubb Gardens, grows plants that are right for California's Mediterranean climate. Right now, green and leafy is all the rage. "Lush feels like abundance to people," she says. "It feels like life." The challenge is to find plants that aren't water-guzzlers.


Try These Drought-Tolerant Plants in Your Garden Now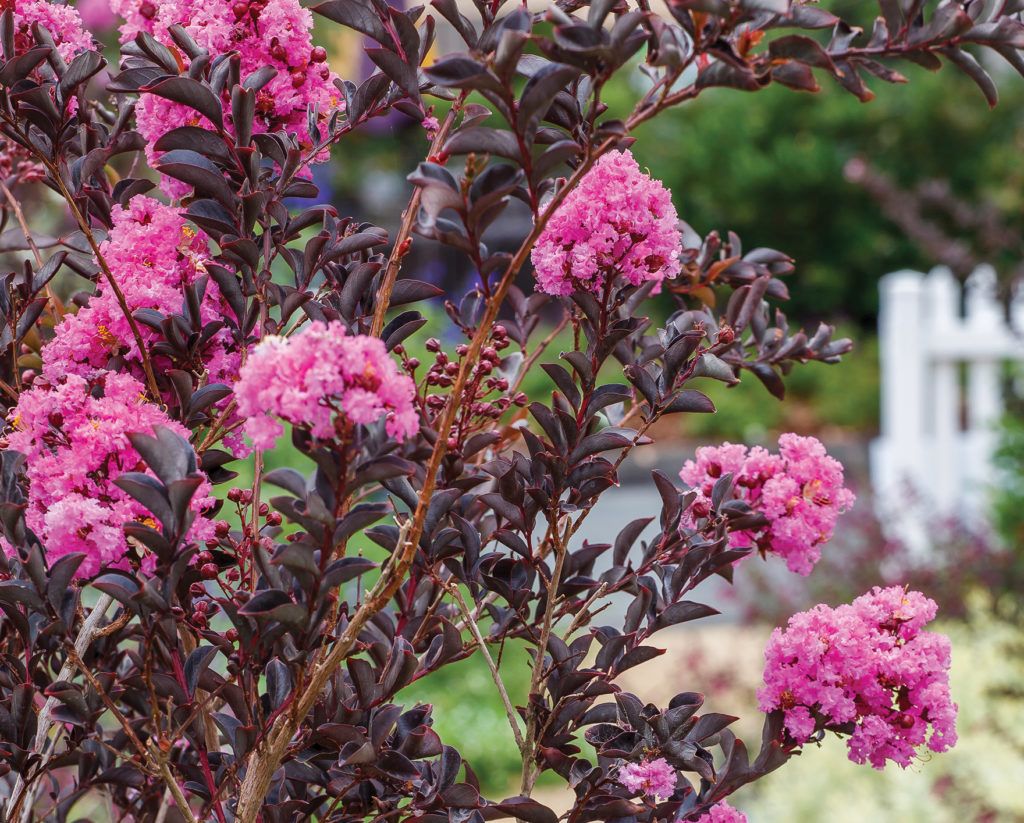 As summer continues apace, plants can wither and demand more water, so try this list of drought-tolerant plants from the Sunset Plant Collection. While there's no official designation for what makes a low-water plant, the team partnered with the University of California, Davis, to complete a two-year irrigation study.


Your Lawn's Gone. Now Use Gray Water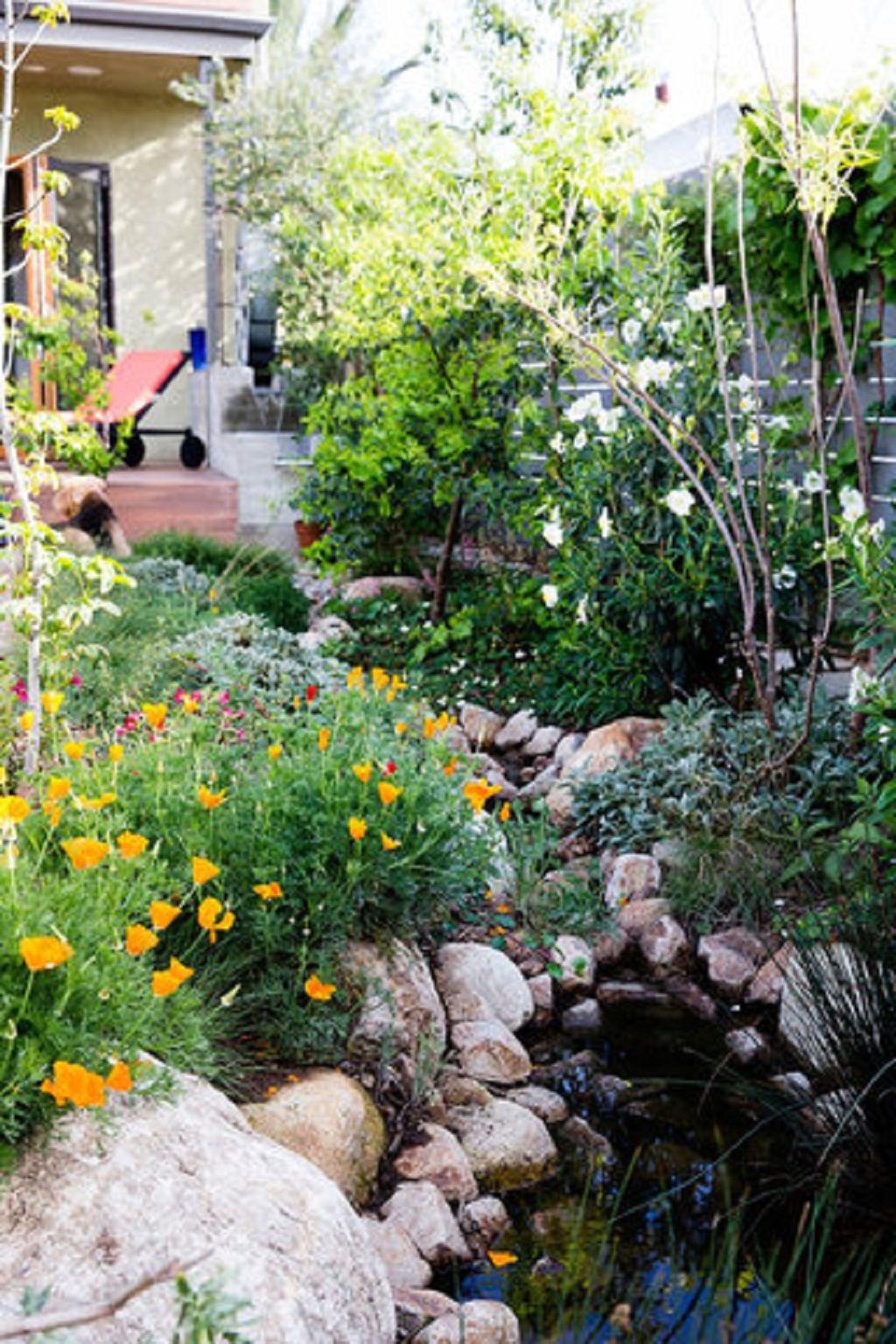 Many homeowners are looking to gray water for drought solutions. While some options call for detailed designs, other practical techniques are as simple as placing a bucket in the right place at the right time. Utilize these home-scale, gray water methods.