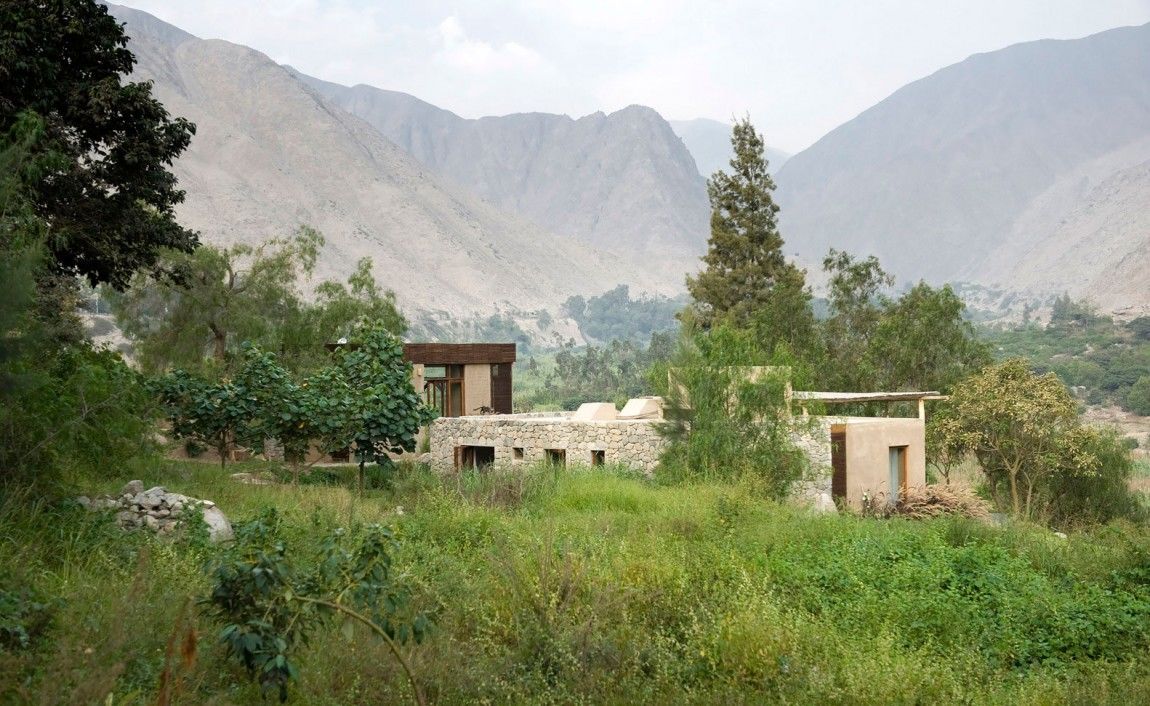 The residence is located in the Antioquia District of Peru. It was a project by Marina Vella Arquitectos, a Peru-based practice founded by the architect, urban planner and professor after who it was named. The team's projects focus on the architecture, urbanism and design fields. This particular one is interesting for a variety of reasons.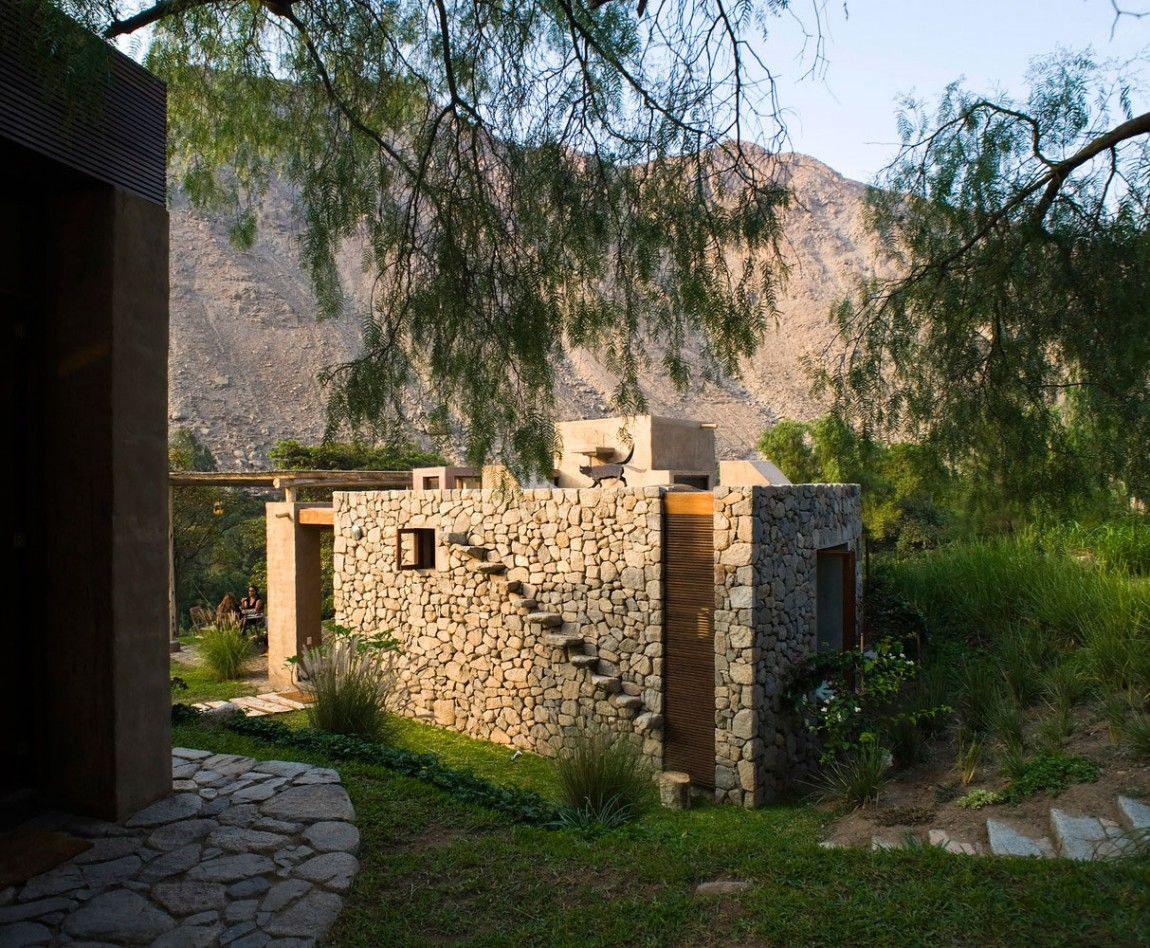 The house sits on a 5,800 square meter plot and offers a total of 135 square meters of living space. The irregularities of the site led the team to organize the project into two structures. The site is situated 70 meters above the river area and this offers it great views of the mountains, the valley and the lush vegetation that surrounds the site.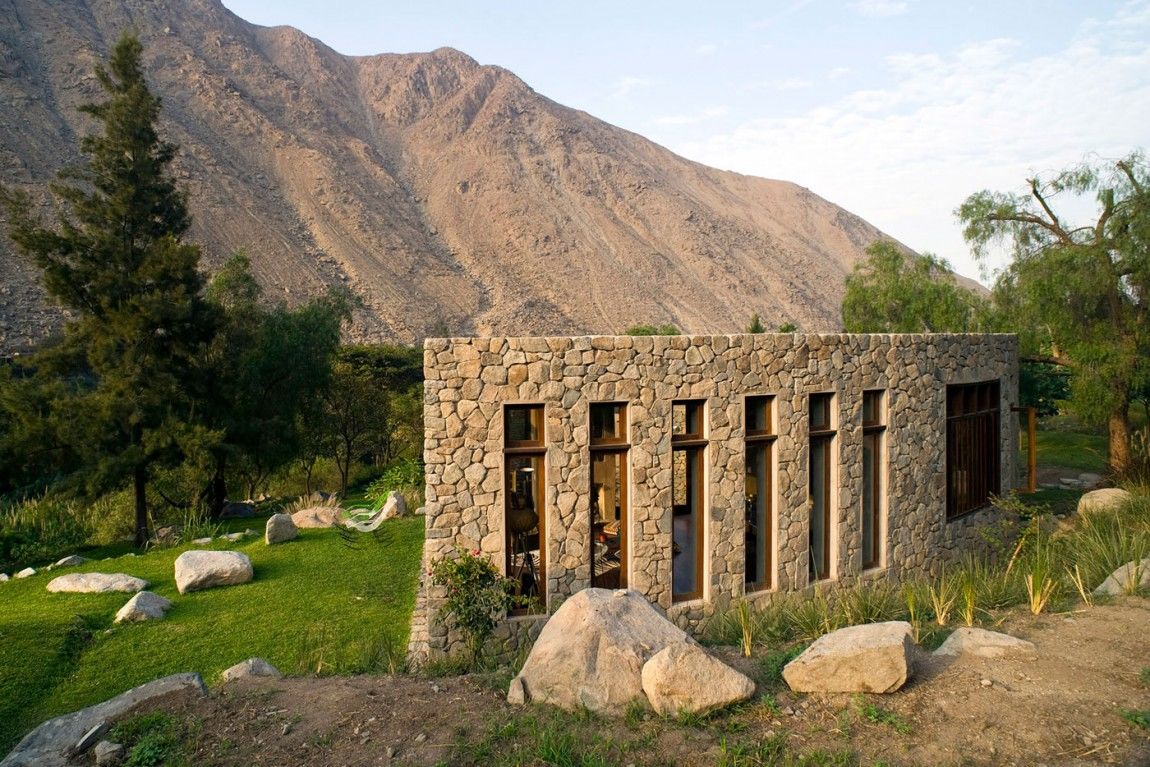 The two structures are in harmony with the environment almost as if trying to become a part of it. The site is surrounded by rocks, wood, clay and lush vegetation and this inspired the architect to use all the natural resources available there, such as stone, adobe, eucalyptus and cane. In addition, traditional construction techniques were preferred in this case.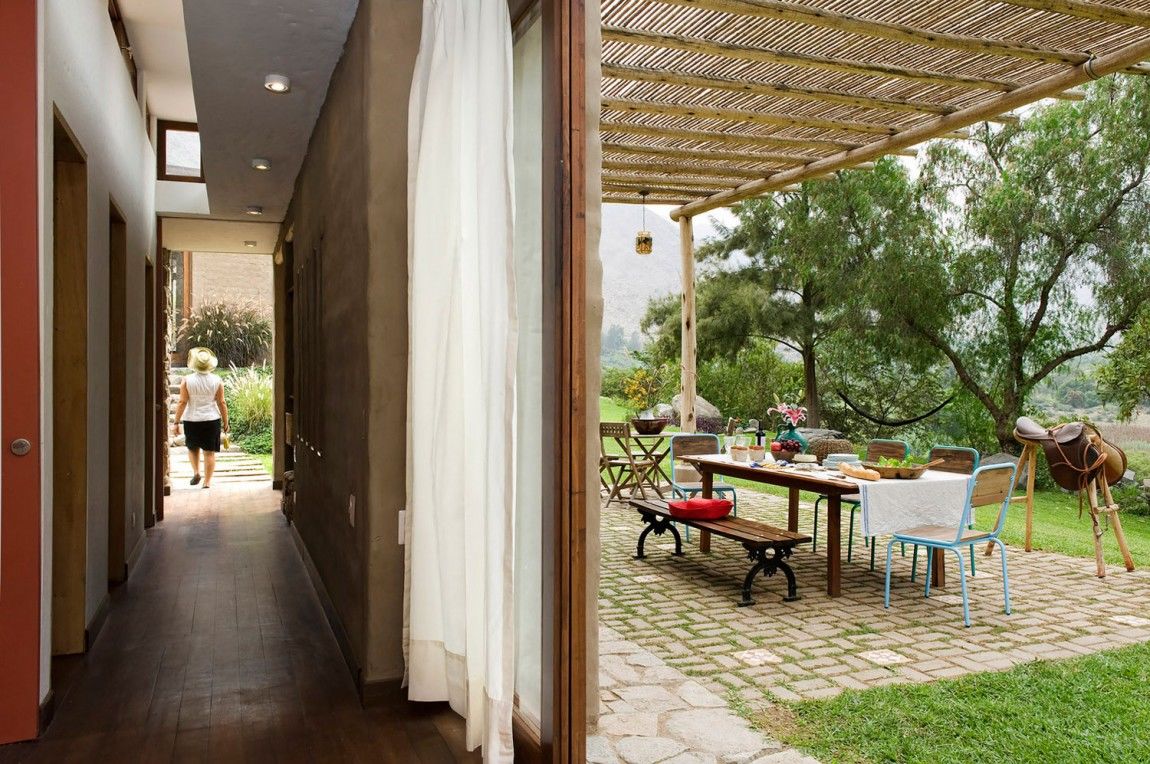 The construction was actually divided into two phases. In the first phase, the foundation and a concrete volume were completed after which local materials were used in the second phase. The project was completed in 2014 and uses sustainable materials for the most part in an effort to be as unobtrusive as possible and to blend with the landscape.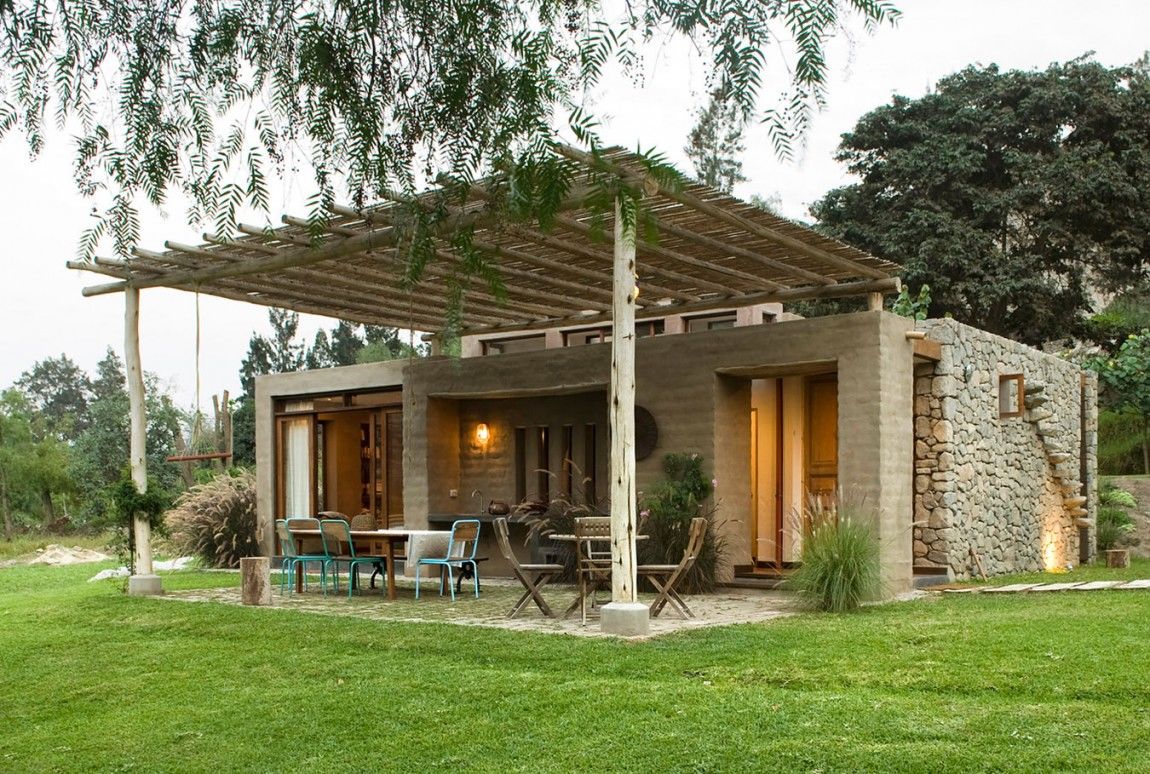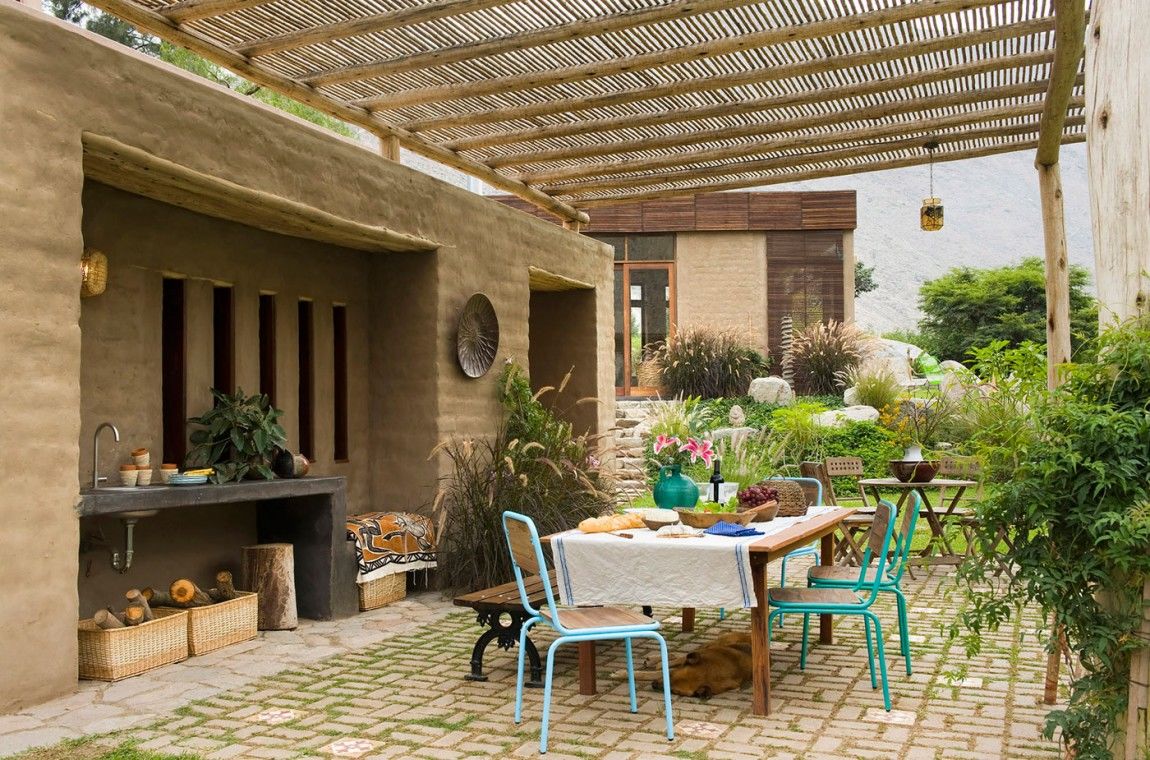 The upper area of the site is occupied by a parking area. Access to the two volumes is offered through a pathway. Large stones found on site and ornamental, low-maintenance local plants were used to embellish the immediate surrounding areas, thus becoming a design element.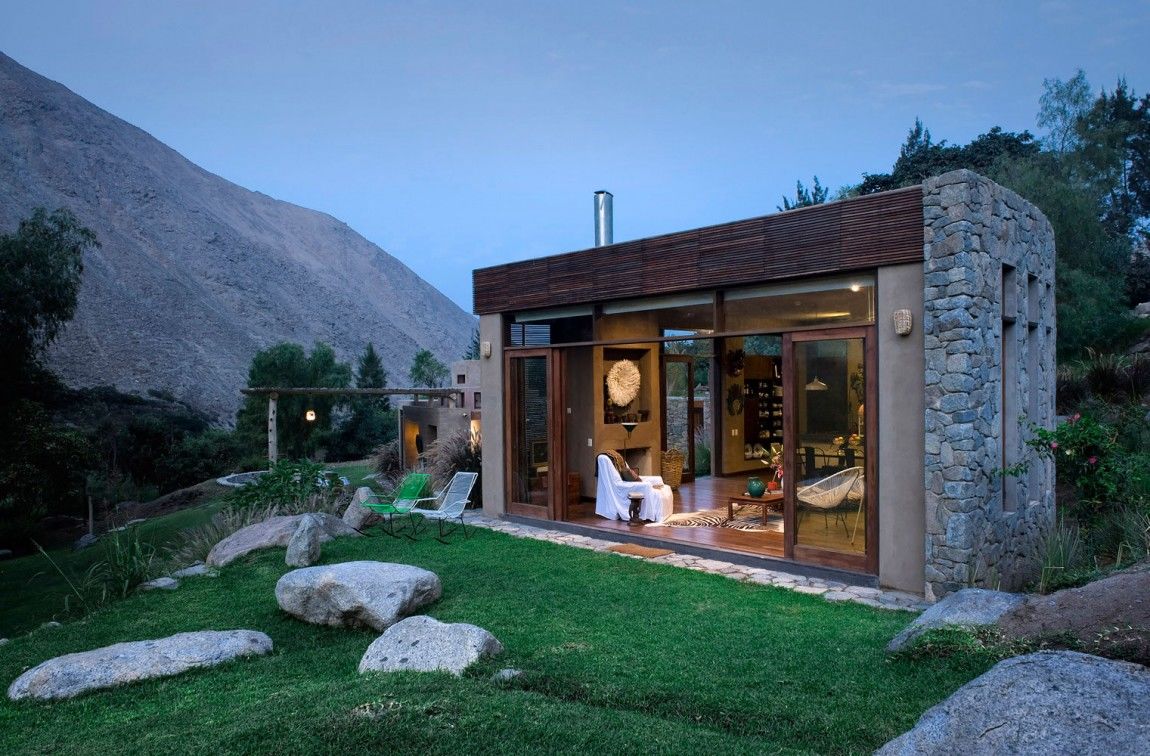 The constant connection with nature and the outdoors is emphasized through the presence of large windows and the use of natural materials throughout. The floors, doors, windows and shutters are all built of recycled wood. Choosing the exact location for the residence on the site proved to be a challenge which is why the architect opted for two independent volumes and a garden lined up with the valley.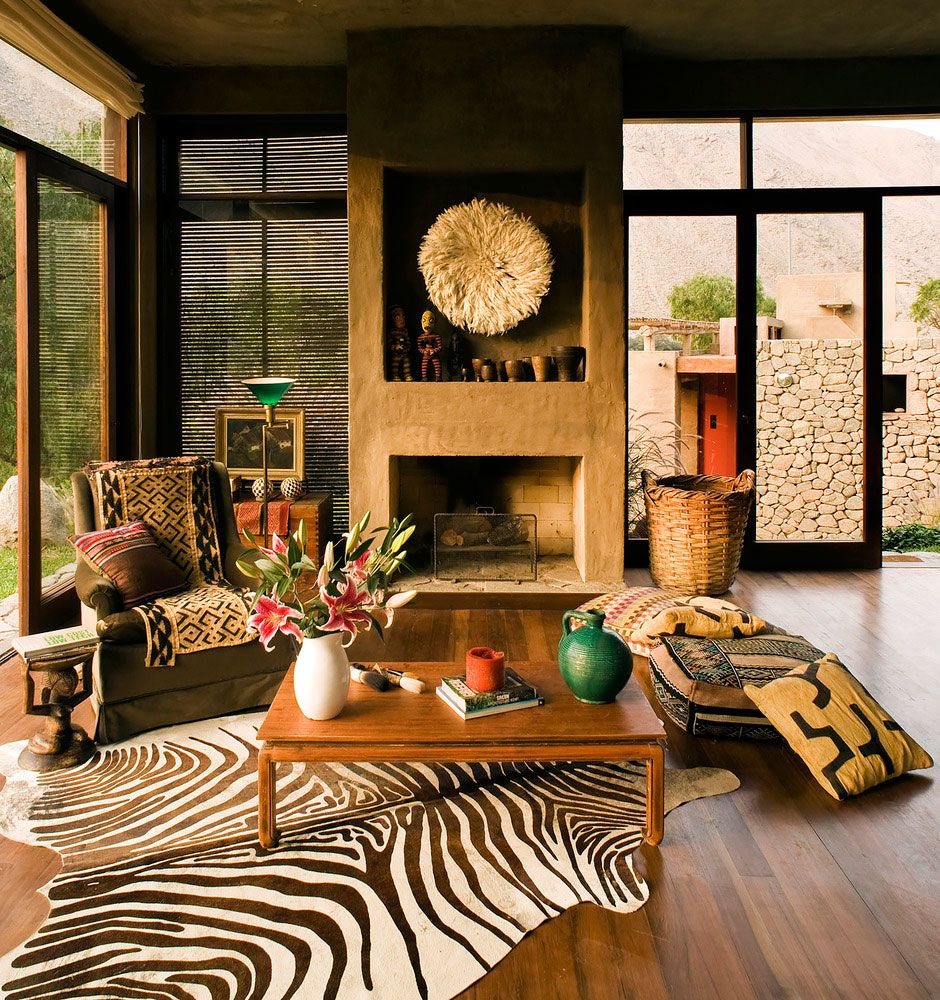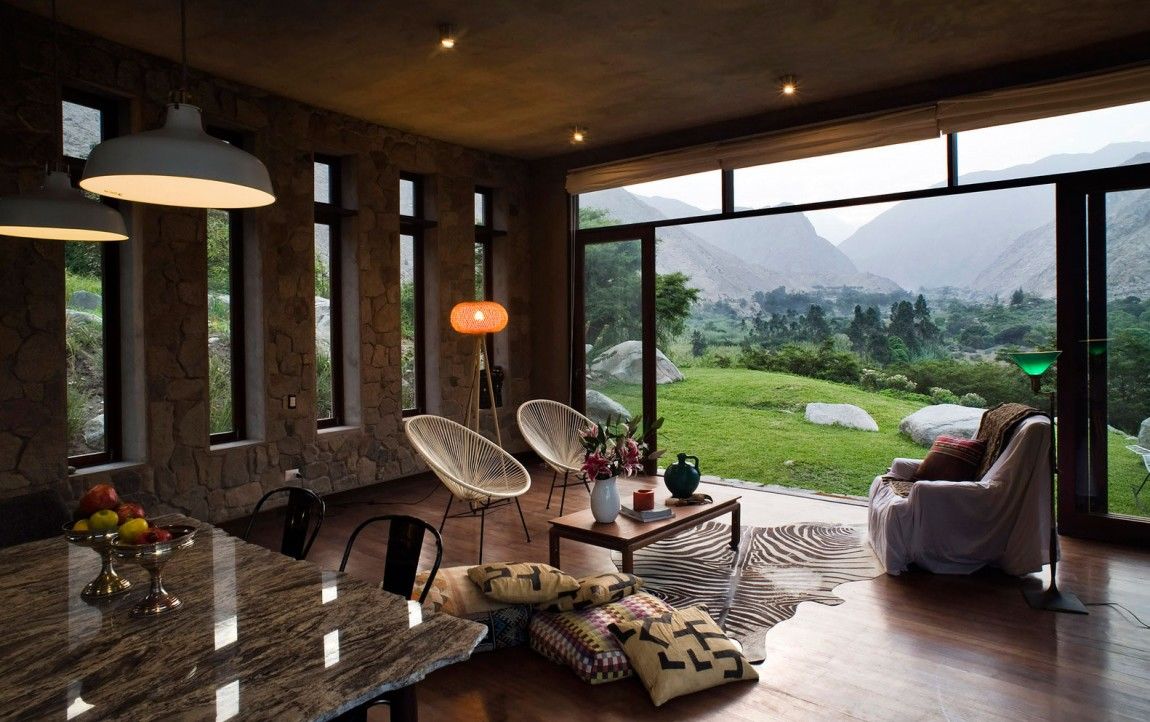 The living area, dining space and the kitchen occupy a 68 square meter area. The fluid lines, natural materials and earthy colors allow this volume to be very inviting. Large windows allow natural light and cross ventilation to create a very pleasant ambiance.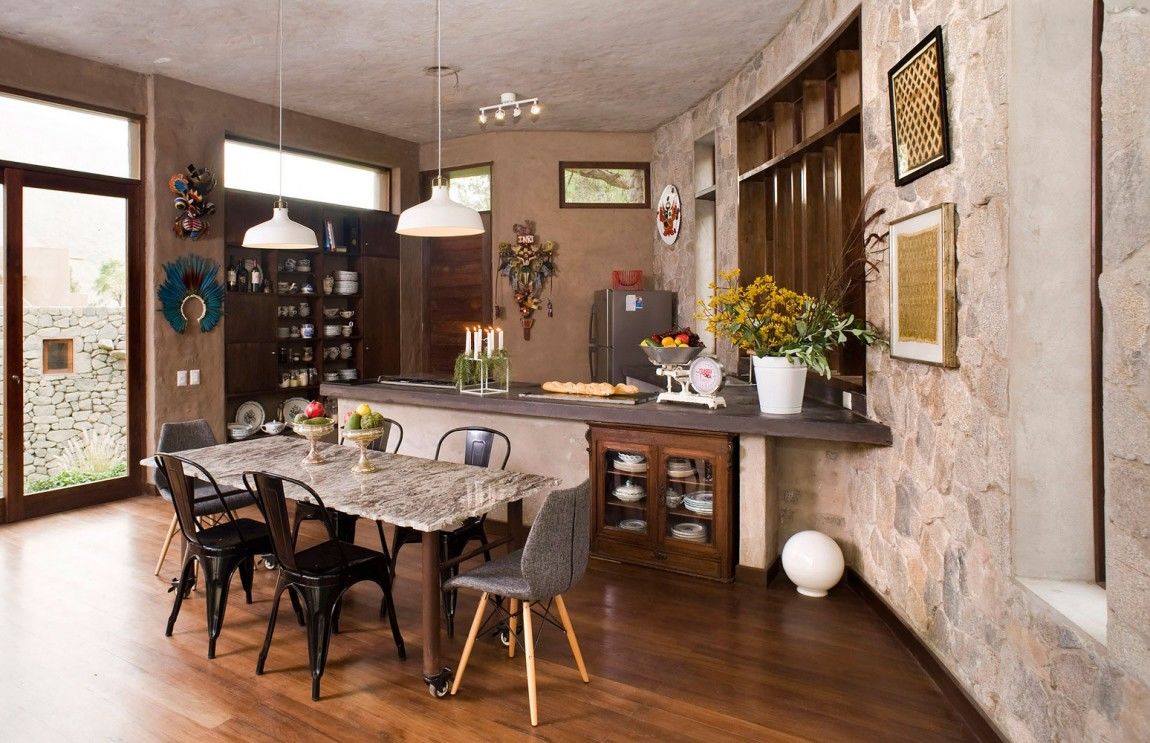 The three bedrooms, the attic space, twp bathrooms and a terrace share a 67 square meter area with views of the valley. Once again, natural materials were used to create a pleasant and welcoming décor.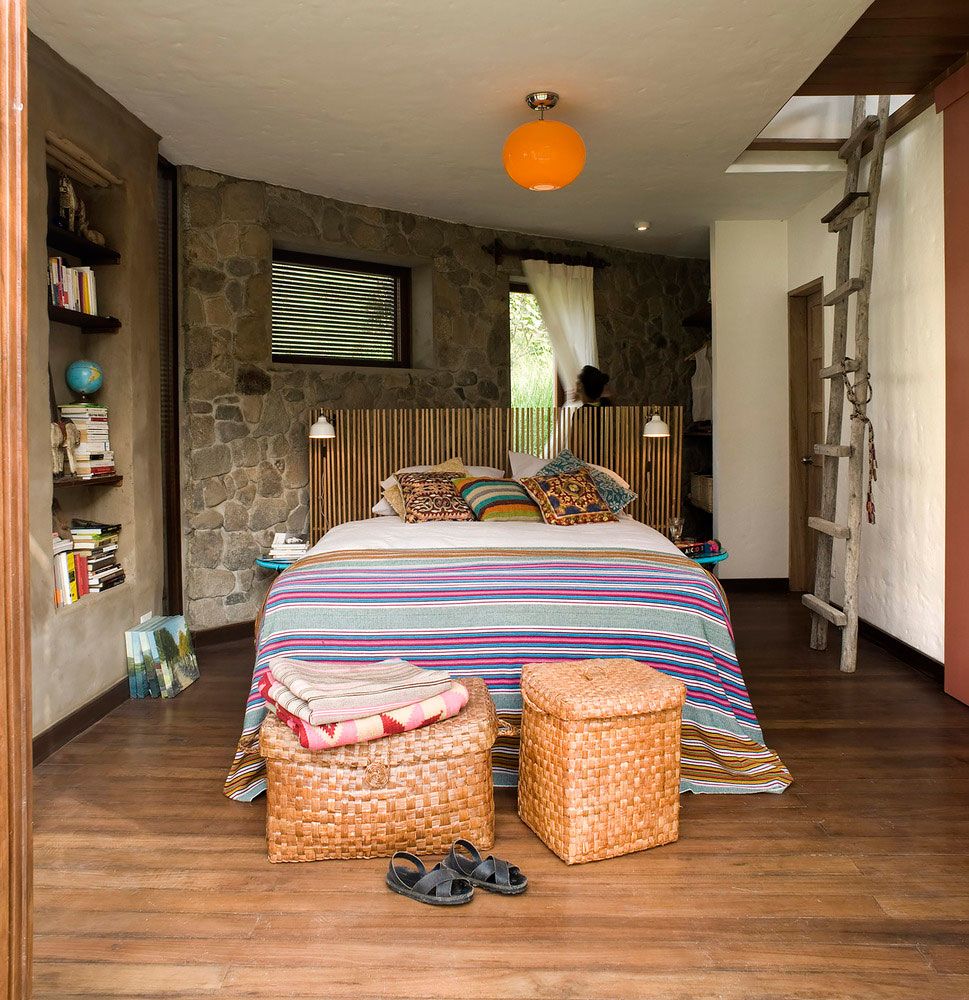 The spacious outdoor area accommodates a playground, a gazebo, a swimming pool as well as a cozy fireplace area and sheltered dining space. As you can see, all the volumes and spaces are in harmony with each other and together as a whole they harmoniously communicate with their natural surroundings.