Although it lies a mere 30-minute ferry ride away from Ibiza, the tiny island of Formentera is a far cry from its more glitzy Balearic sister. Formentera measures a mere 32 square miles, and its most famous tourist attraction is a stretch of salty marshes. The interior of the island is typified by matrixes of dry stone walls and agricultural grids left by Roman settlers. Scattered around turquoise bays and over terracotta terrains, whitewashed homes ranges in style from faux Spanish mission to low-key Mediterranean villa.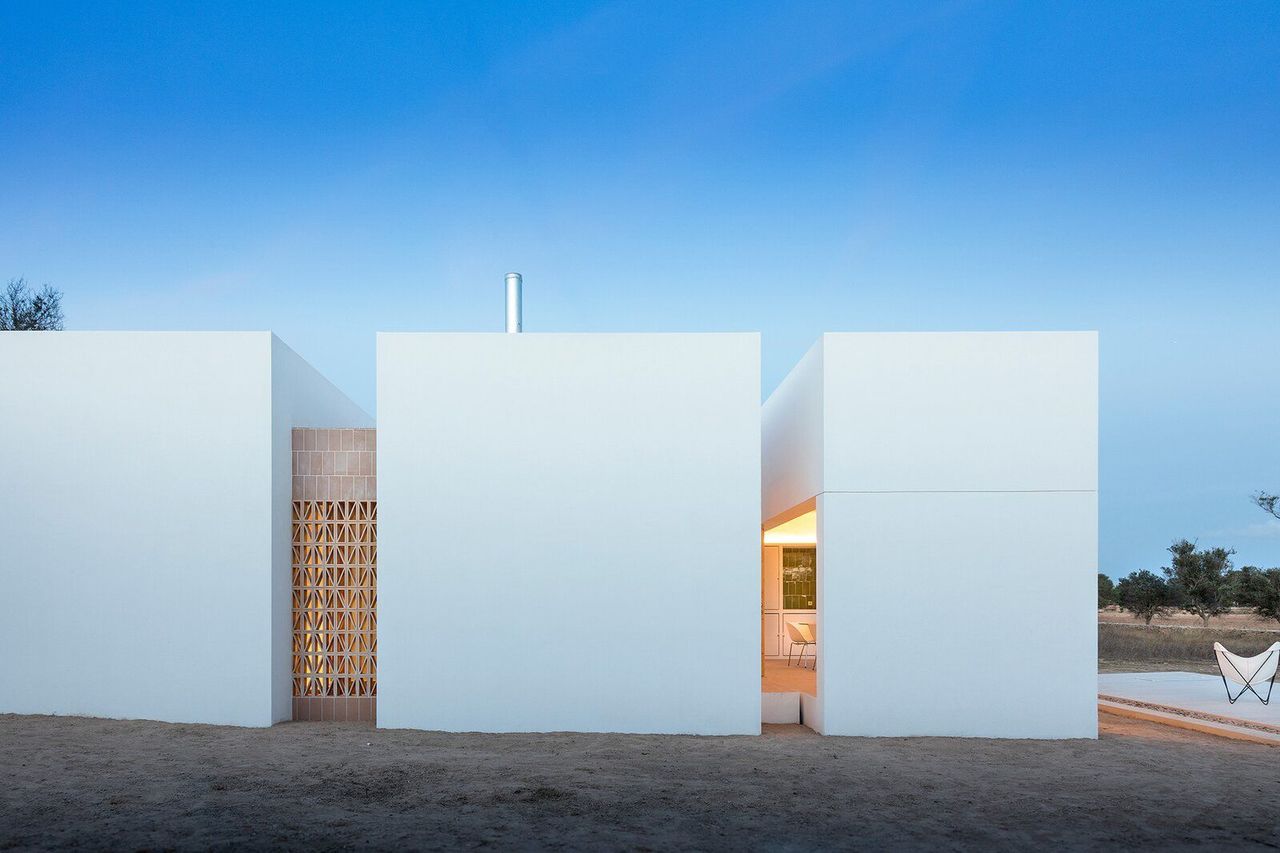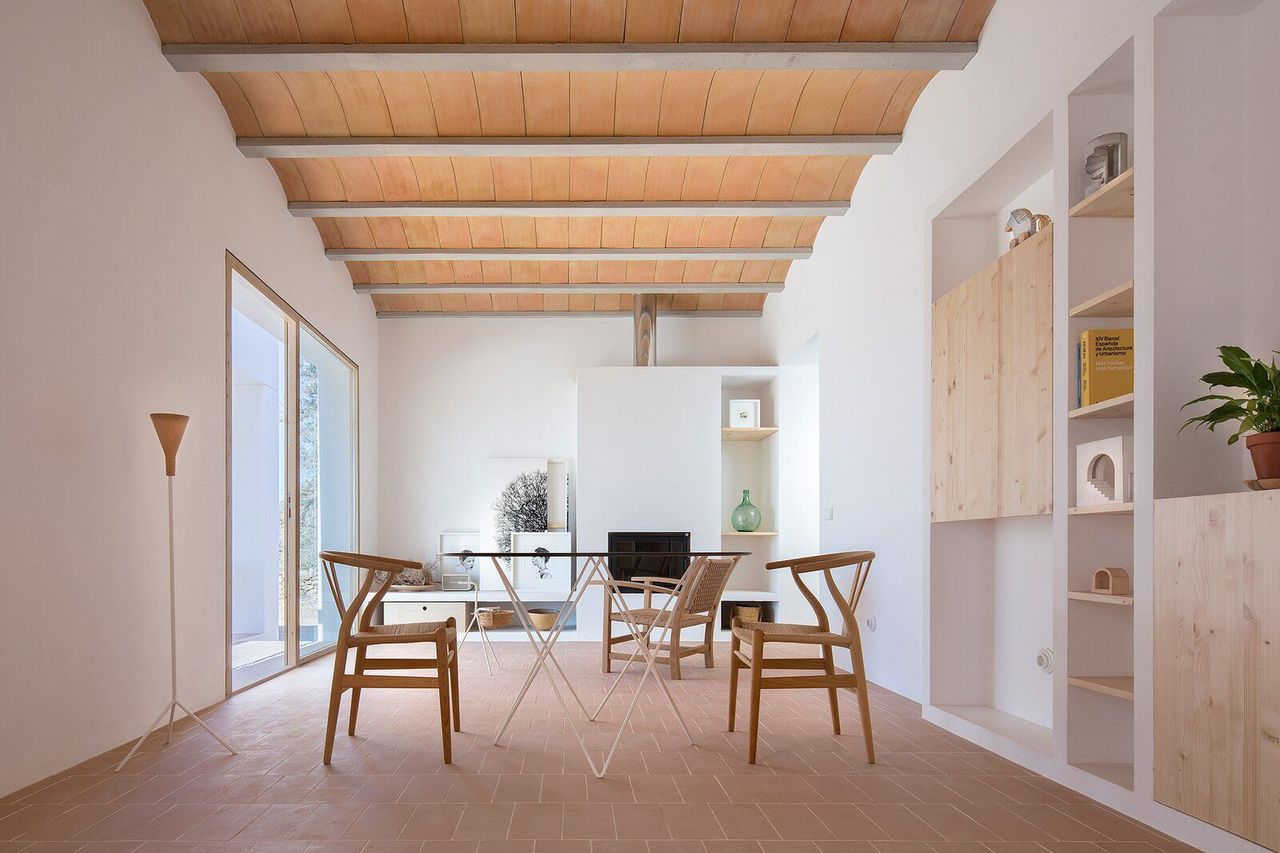 Marià Castelló is a young local architect who has finished a handful of small-scale civic and private projects on Formentera. His studio is committed to preserving the harmonious and artisanal character of the island in the face of what he defines as a notable urban pressure of poor-quality construction.

Castelló's most recent completed work is Es Pou, a home for a young couple that live full time on Formentera. "The land has been in their families for many generations," explains Castelló. "And they have always had a strong relationship with the location, the cultivation that surrounds it, and local tradition."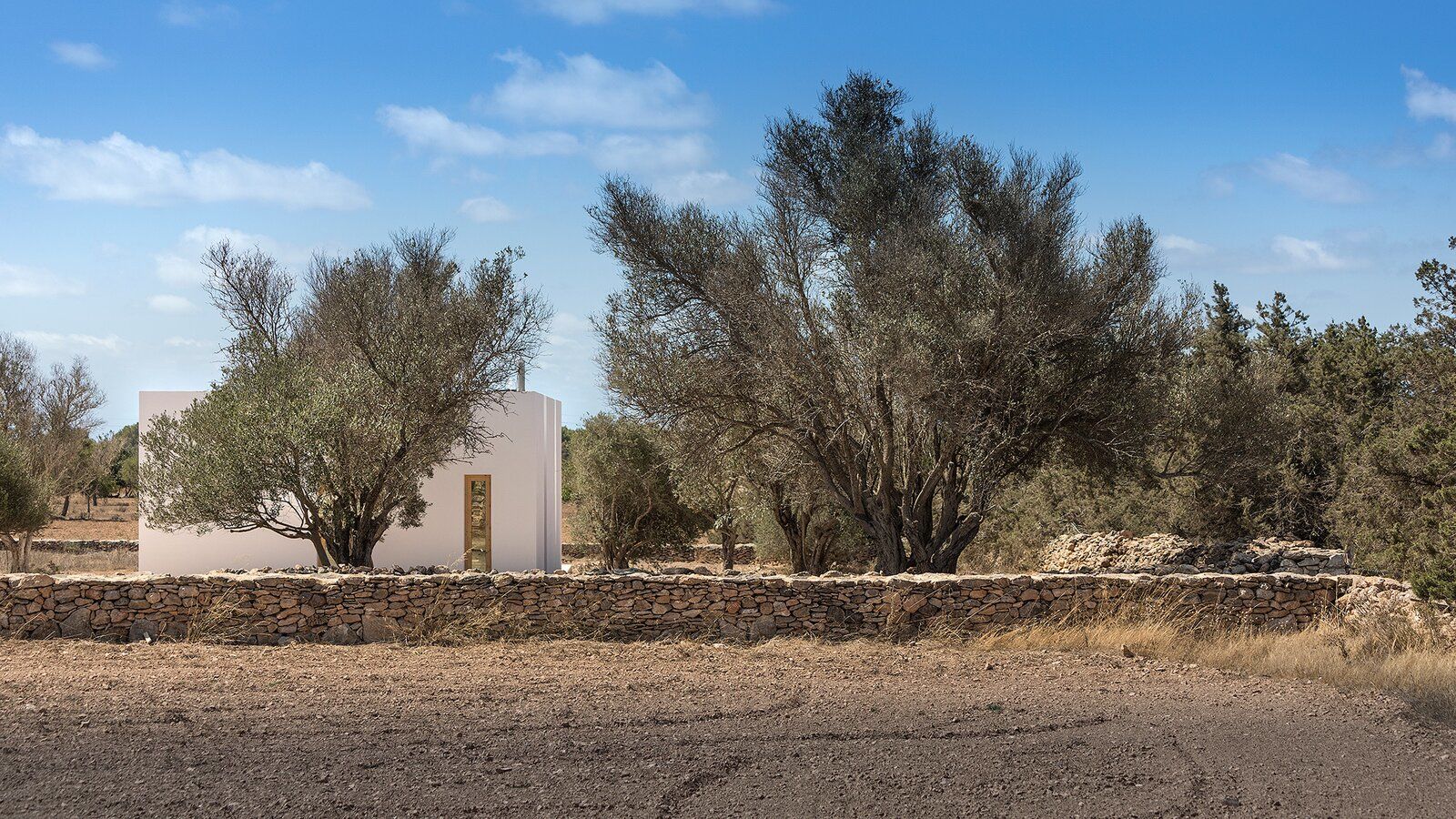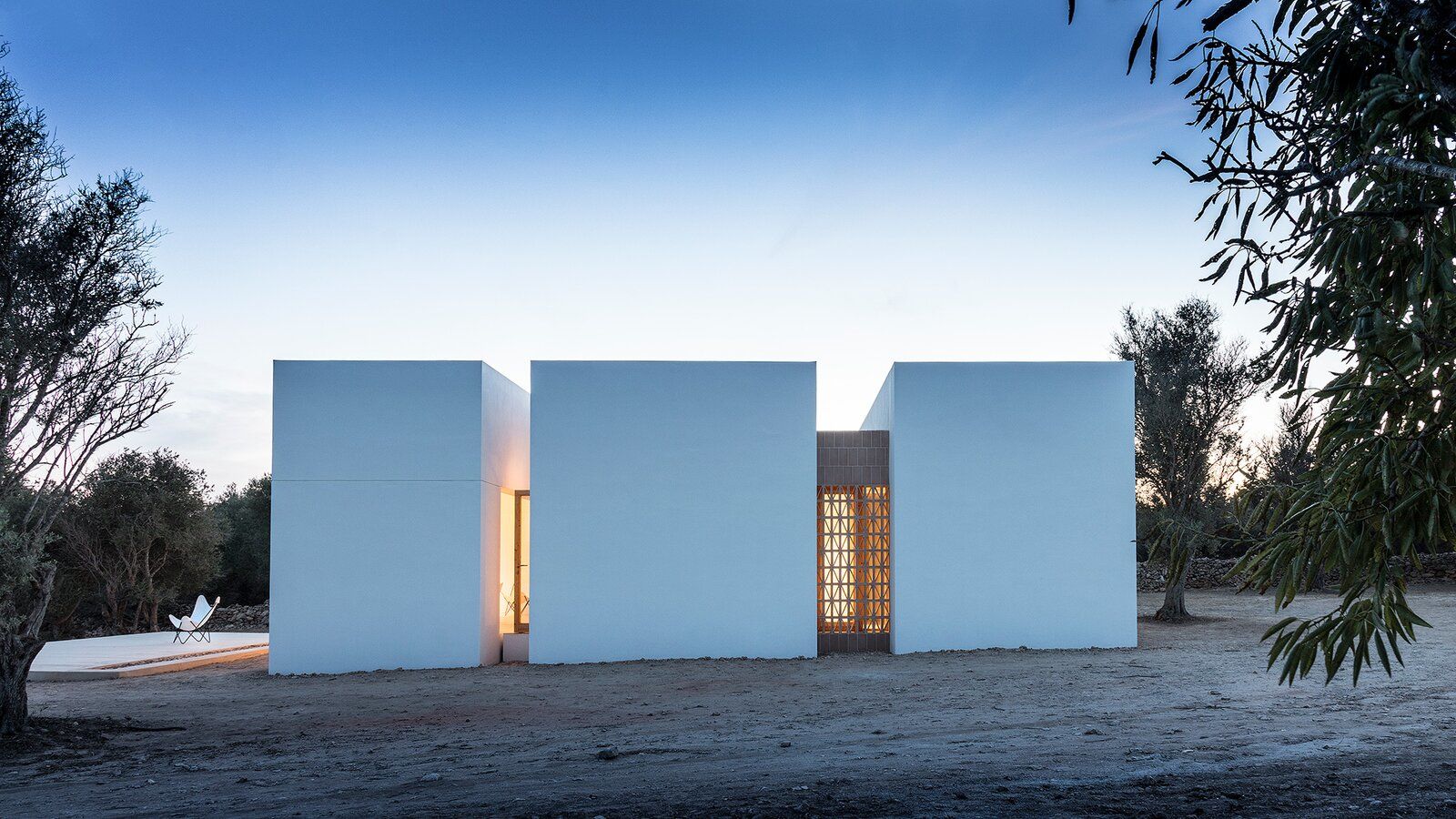 Es Pou consists of three rectangular volumes organized from south to north. The first, facing the plot's most verdant thicket of olive and fig trees, offers a porch, an outdoor kitchen, and sun protection. The second contains the living area and main kitchen, and the third holds the bedrooms. The volumes are interconnected by slim passages with independent doors, which when left open provide ventilation and light, which filters through a breeze-block enclosure.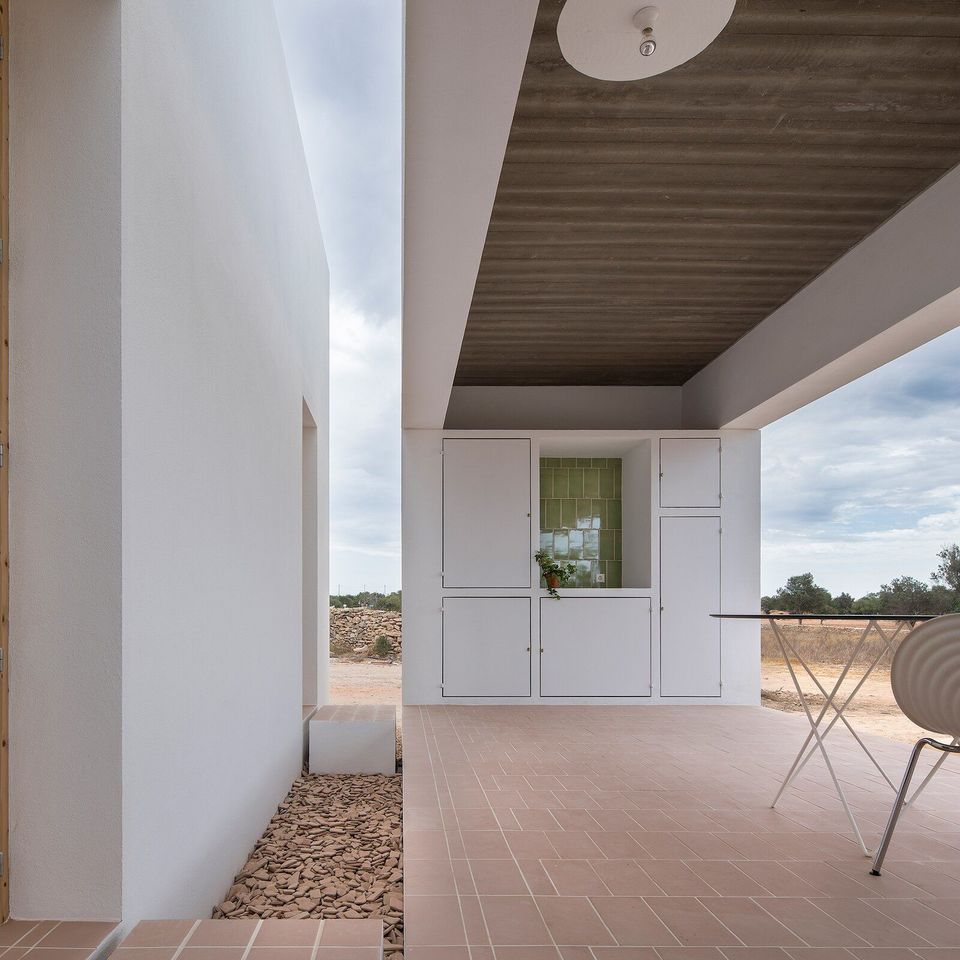 The warm colors of the surrounding oat and wheat fields have been brought inside by way of pressed terra-cotta tiles on the floors and Catalan boveda ceiling arches. In keeping with the hyperlocal intent, the firm sourced simple rattan and wood furniture from Formentera artisans. The lighting and more contemporary pieces of decor and furniture were designed, and in some cases handmade, in Castelló's studio. Like the architecture itself, they were conceived to honor the unique balance of Formentera and its delicate historical memory.