When Margot and Ewen decided to build an addition onto the 1940s home they purchased in the Sydney suburb of Lindfield, naturally, they asked Margot's sister Polly to do it. Founder of Polly Harbison Design, the architect typically gravitates toward minimalism, but because her sister is an artist and loves color and texture, she looked beyond her usual materials.

"Ewen loves these eclectic, crazy, colorful flowers, so we wanted to bring into the design some of this crazy color and texture," explains Harbison.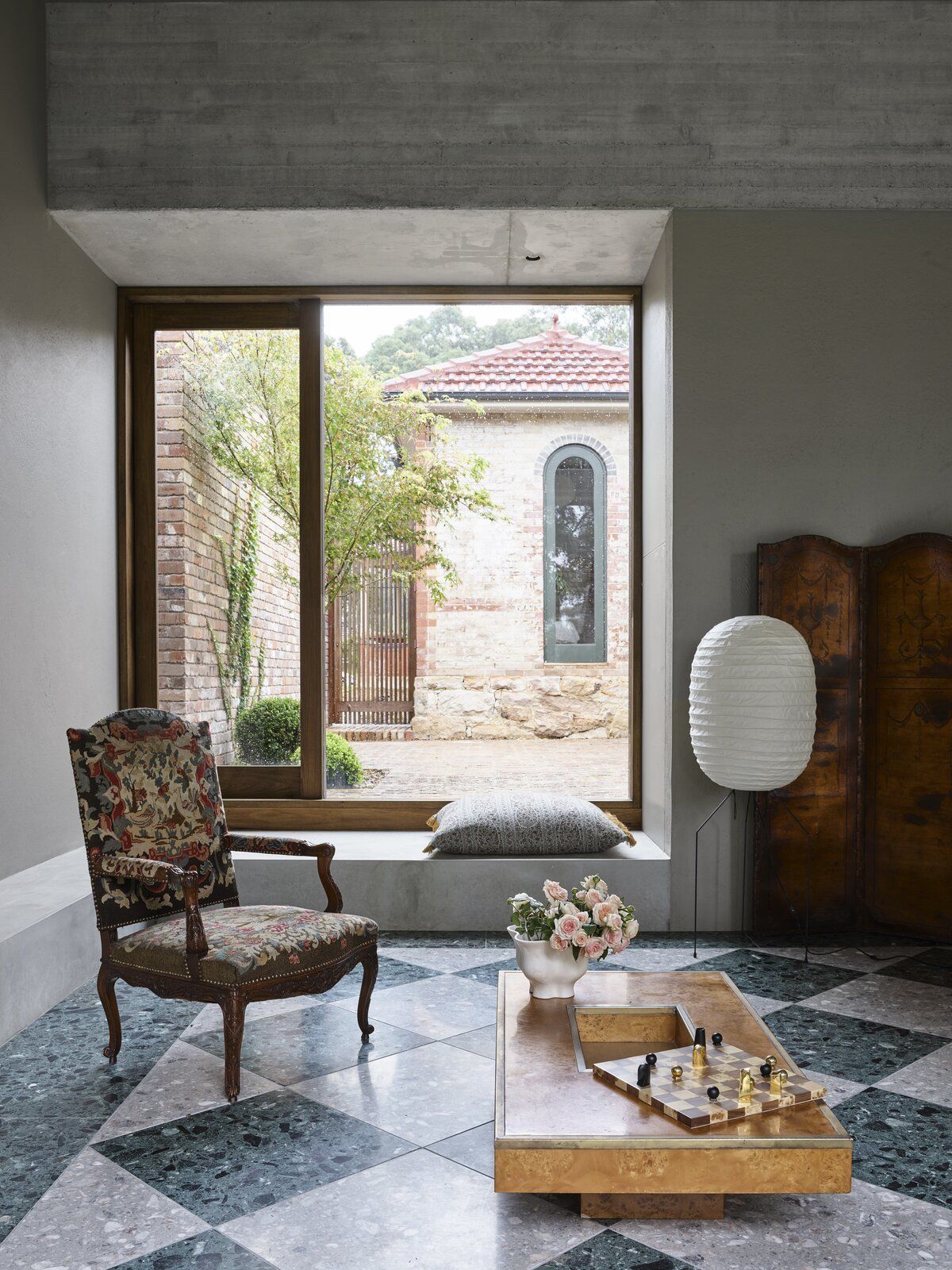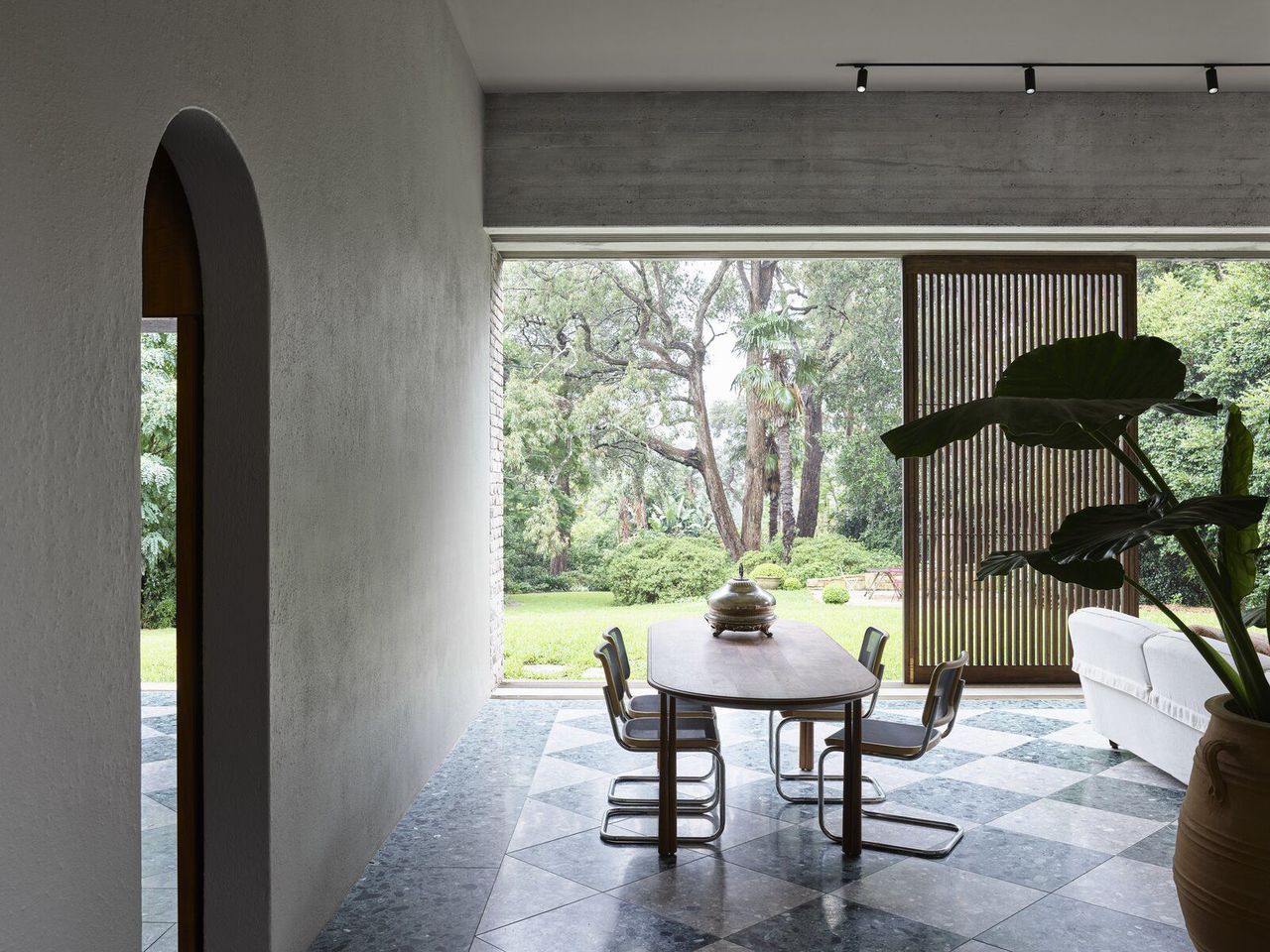 In addition, the plot of land where the existing house stood was unusually skinny, so Harbison crafted a design that would feel more open by connecting it to the adjacent garden. "Because the garden is so long and skinny, we needed to draw that into our building, so we did a couple of tricks with the spaces, slightly widening out as you go," says Harbison. "So it gives you this illusion when you're at the front door that the garden is very close," the architect says.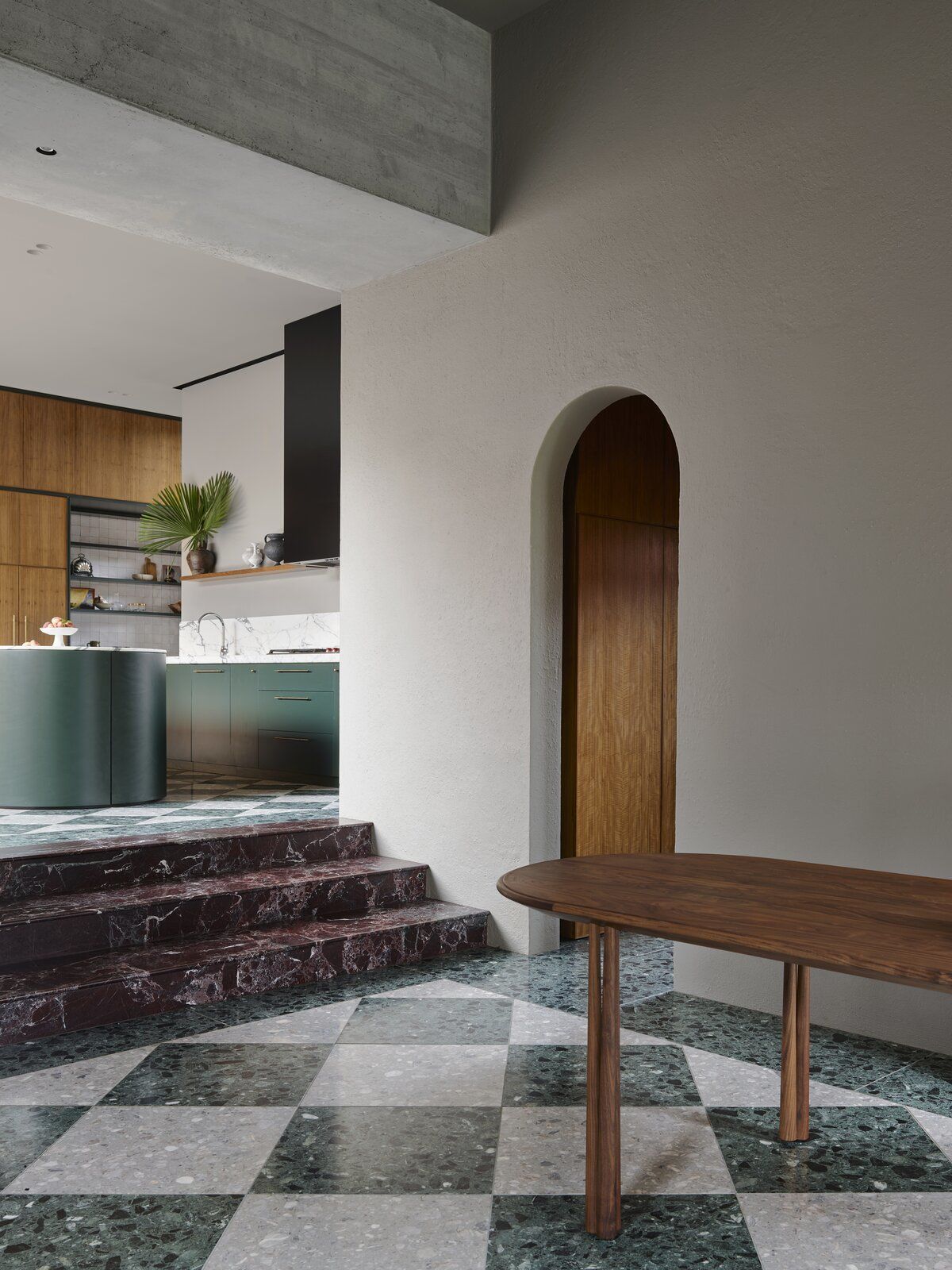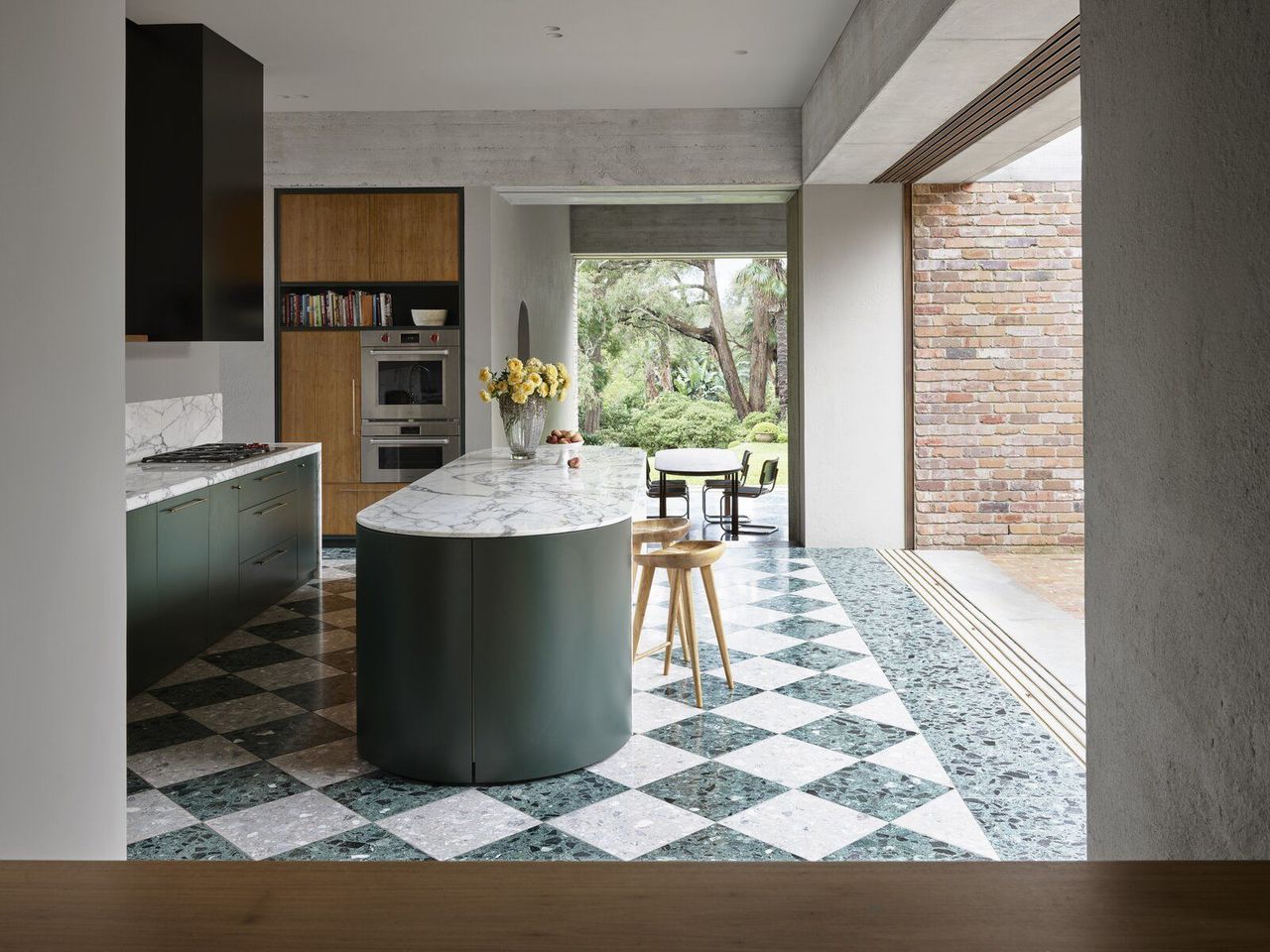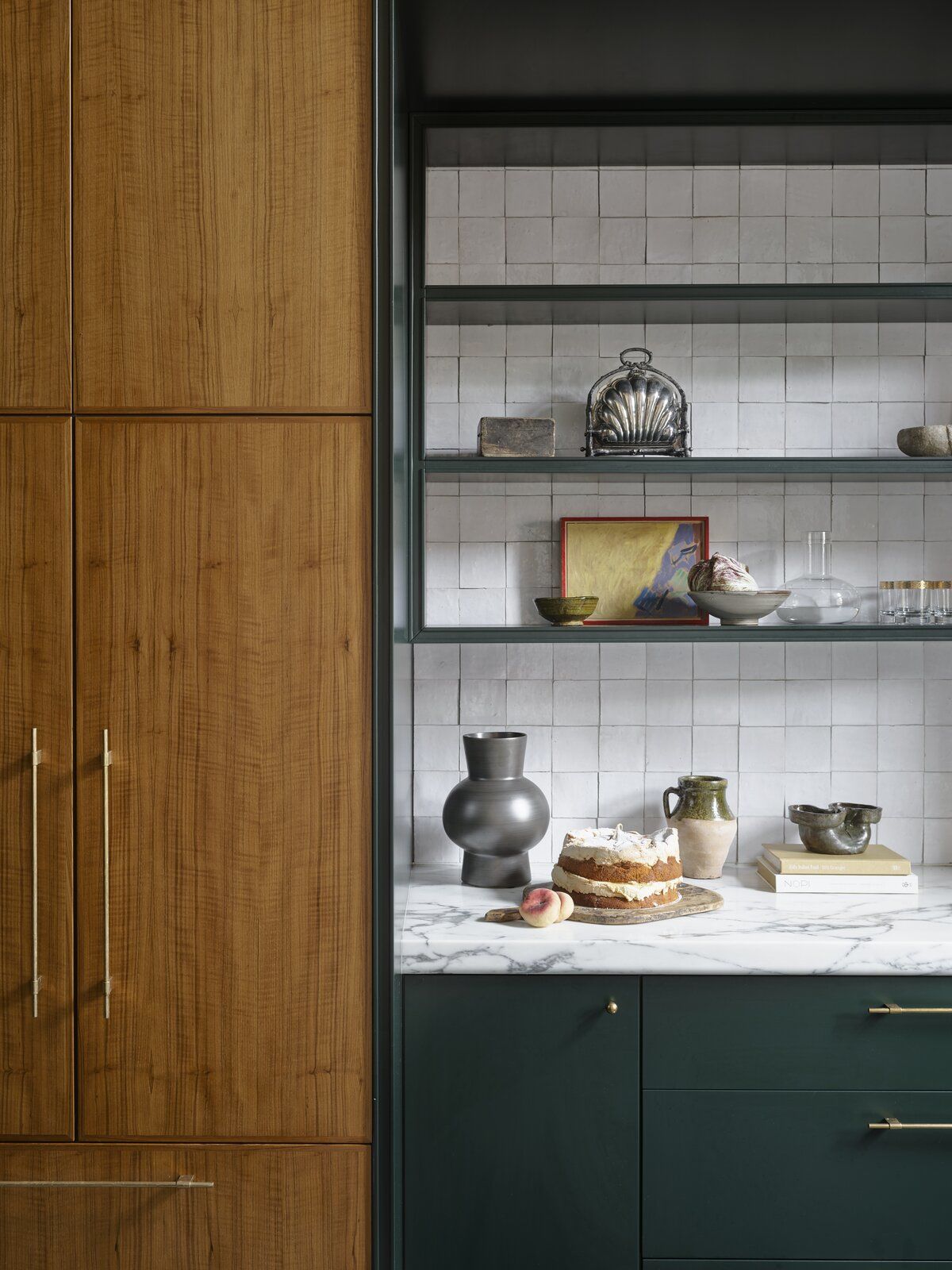 Harbison left the original home almost completely intact, only removing a small section where she built a brick courtyard that serves as a link between the old house and the new addition. It connects to the new kitchen, which the architect calls "the heart of the home."

Previously, the home was split between two levels, with a rickety staircase connecting them. To avoid such a dramatic drop, the architect created gradual gradations. Now, the kitchen is a few steps below the level of the old house, and the living room rests at garden level a few steps below that. Floor-to-ceiling sliding glass doors and wooden screens open completely, allowing Margot, Ewen, and their three daughters to get fresh air in the living/dining area and kitchen.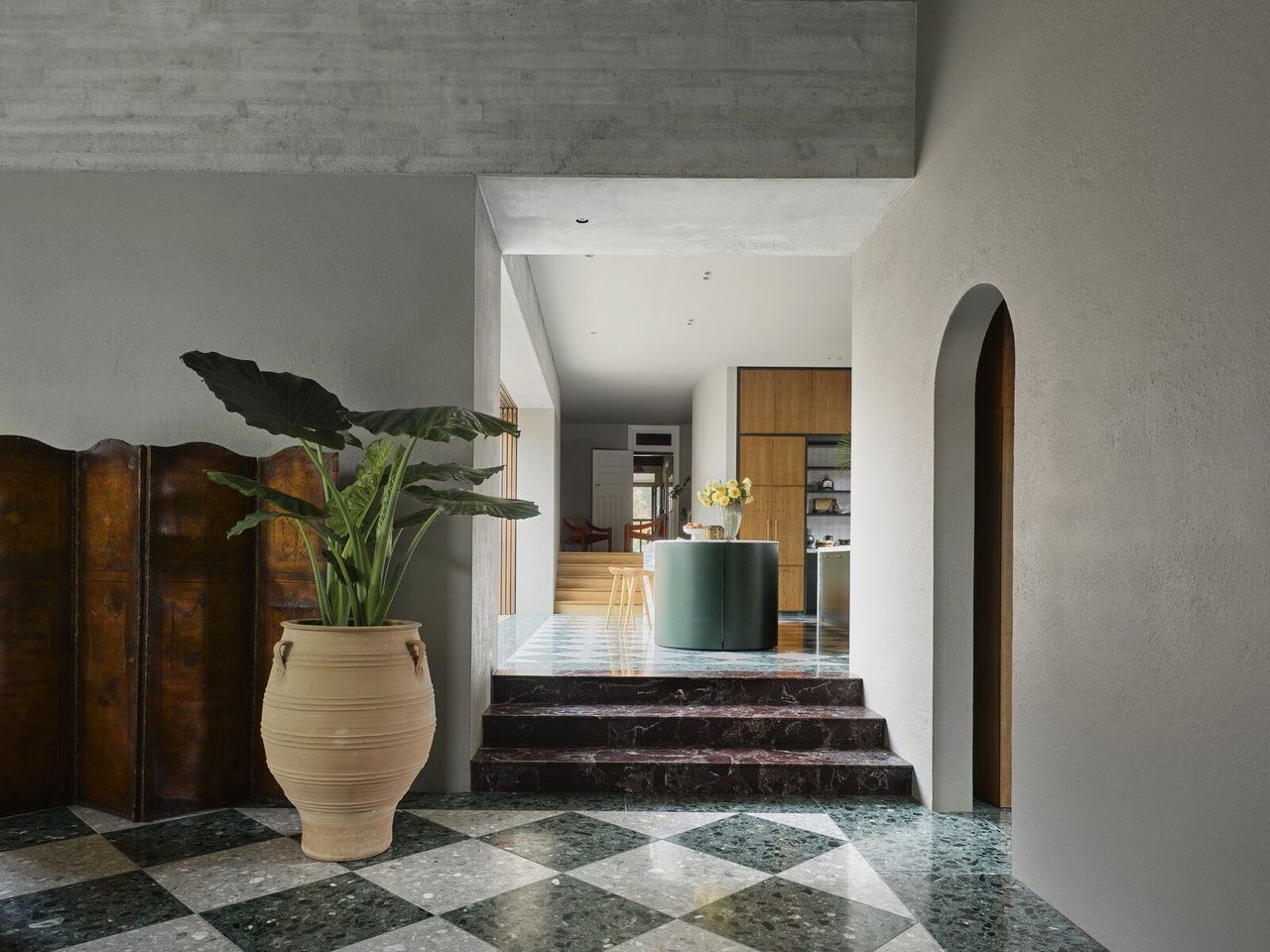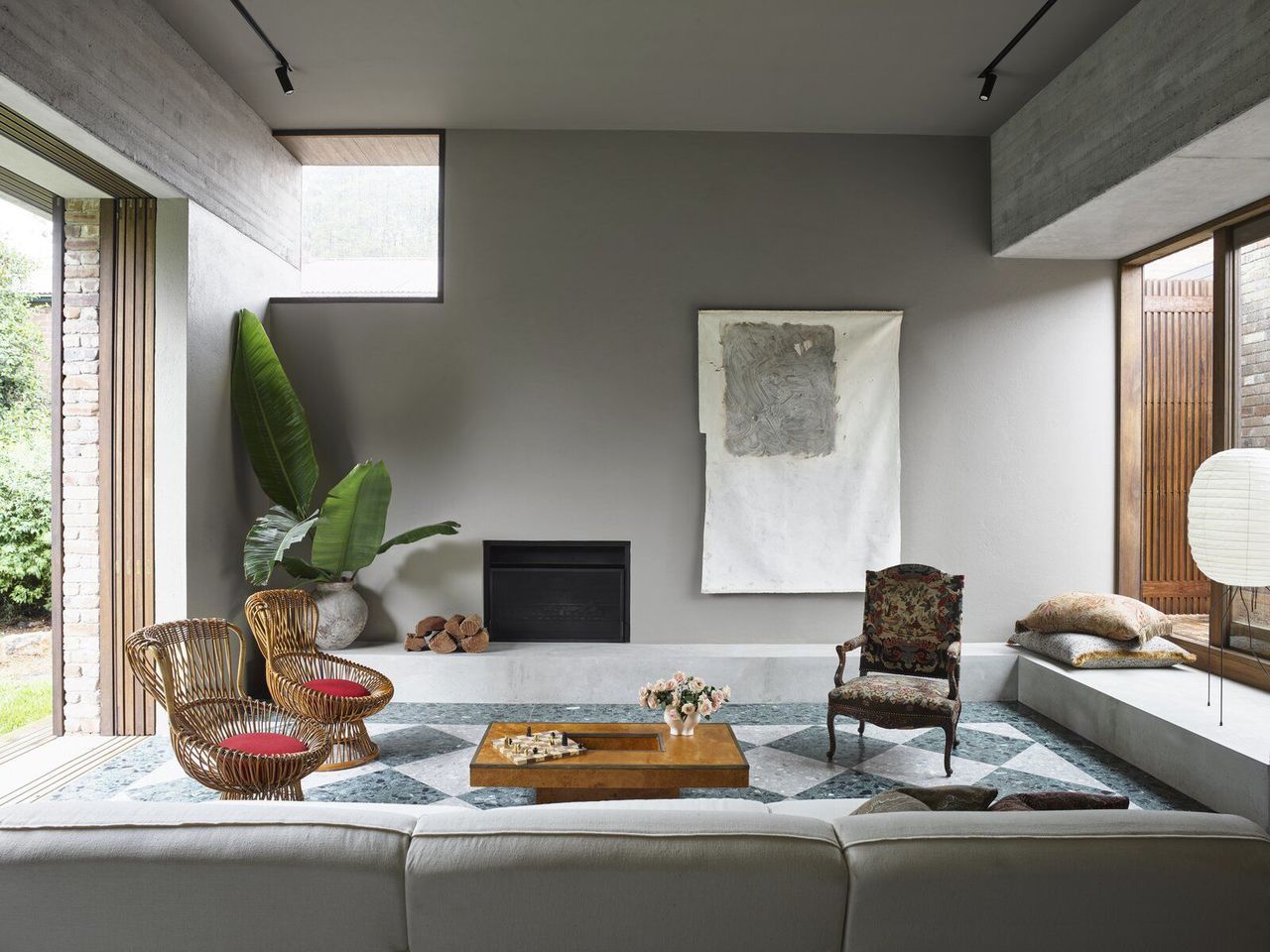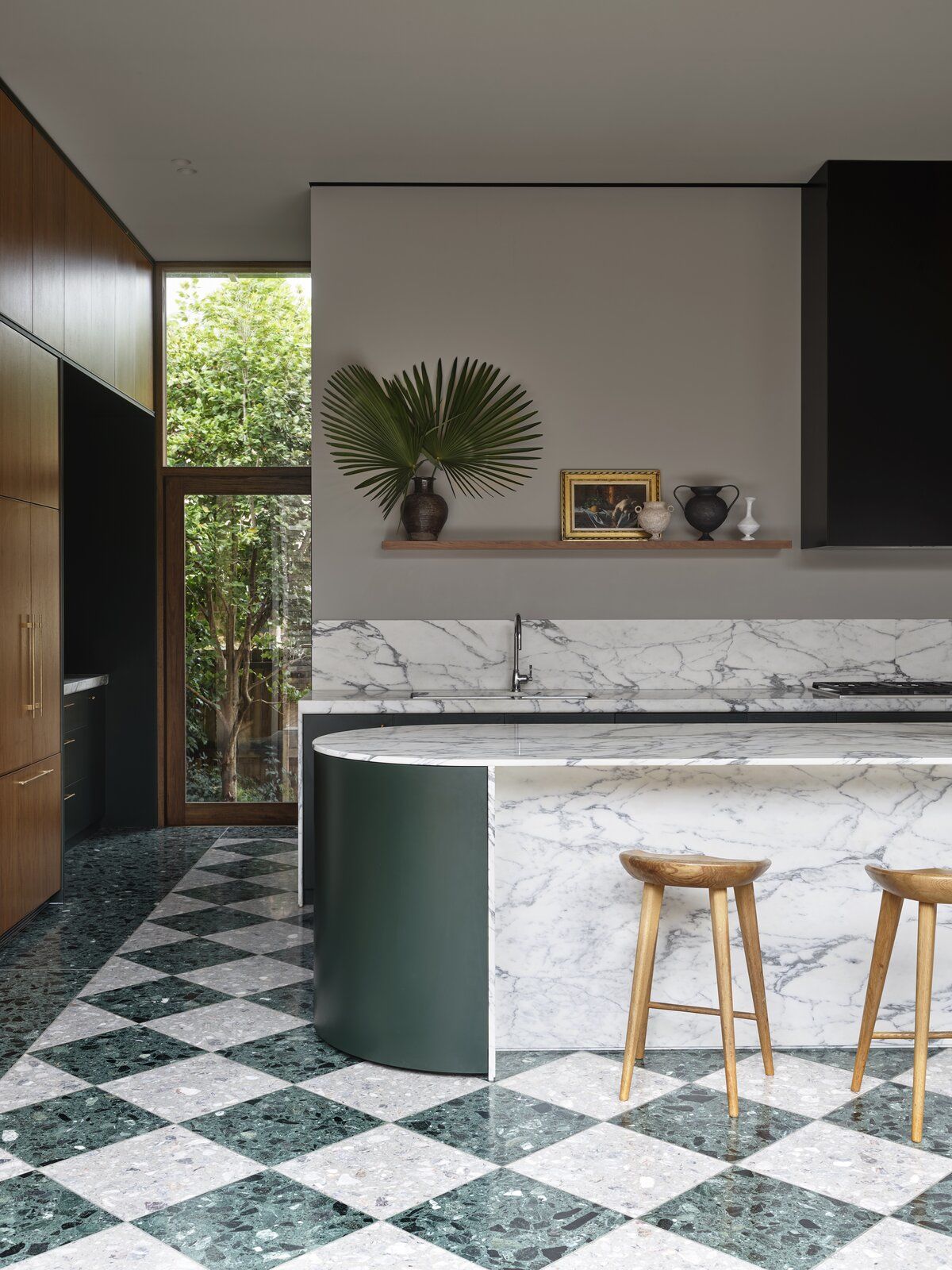 The three girls' rooms are located in the original part of the house, while the primary bedroom is in the new addition, positioned in a corner that opens right onto the garden. A new bathroom leads to an outdoor shower with brick walls and a large, round window.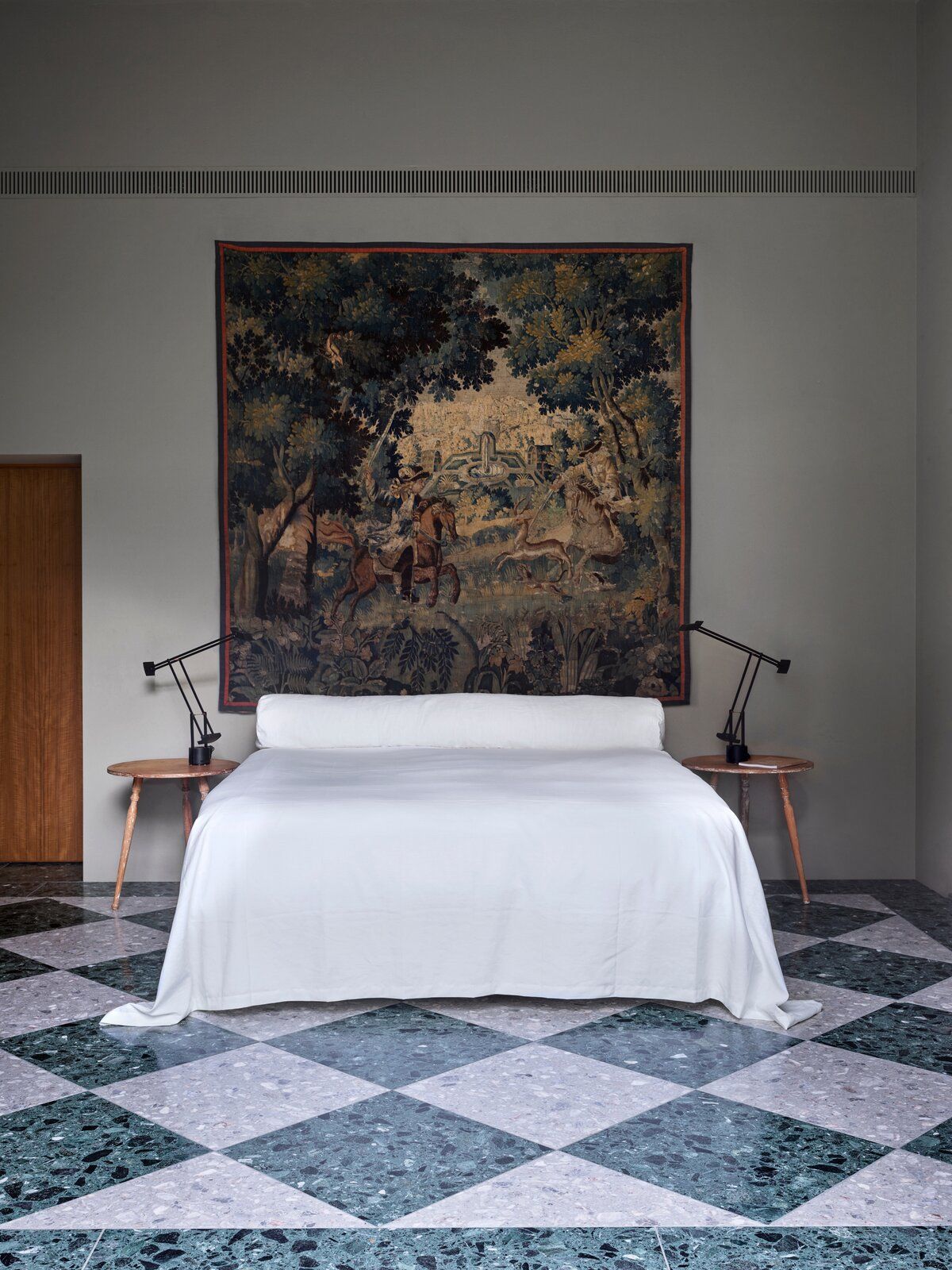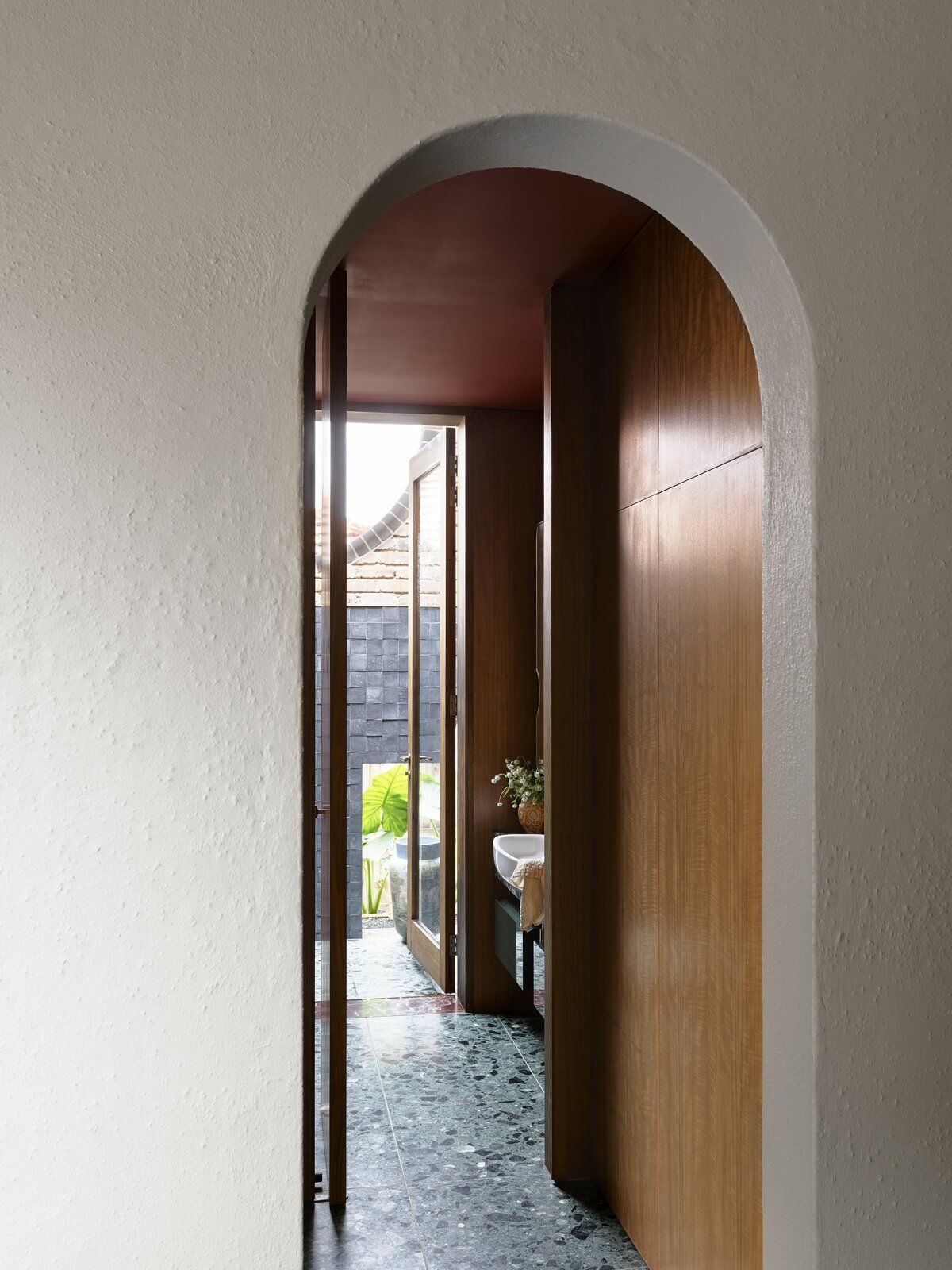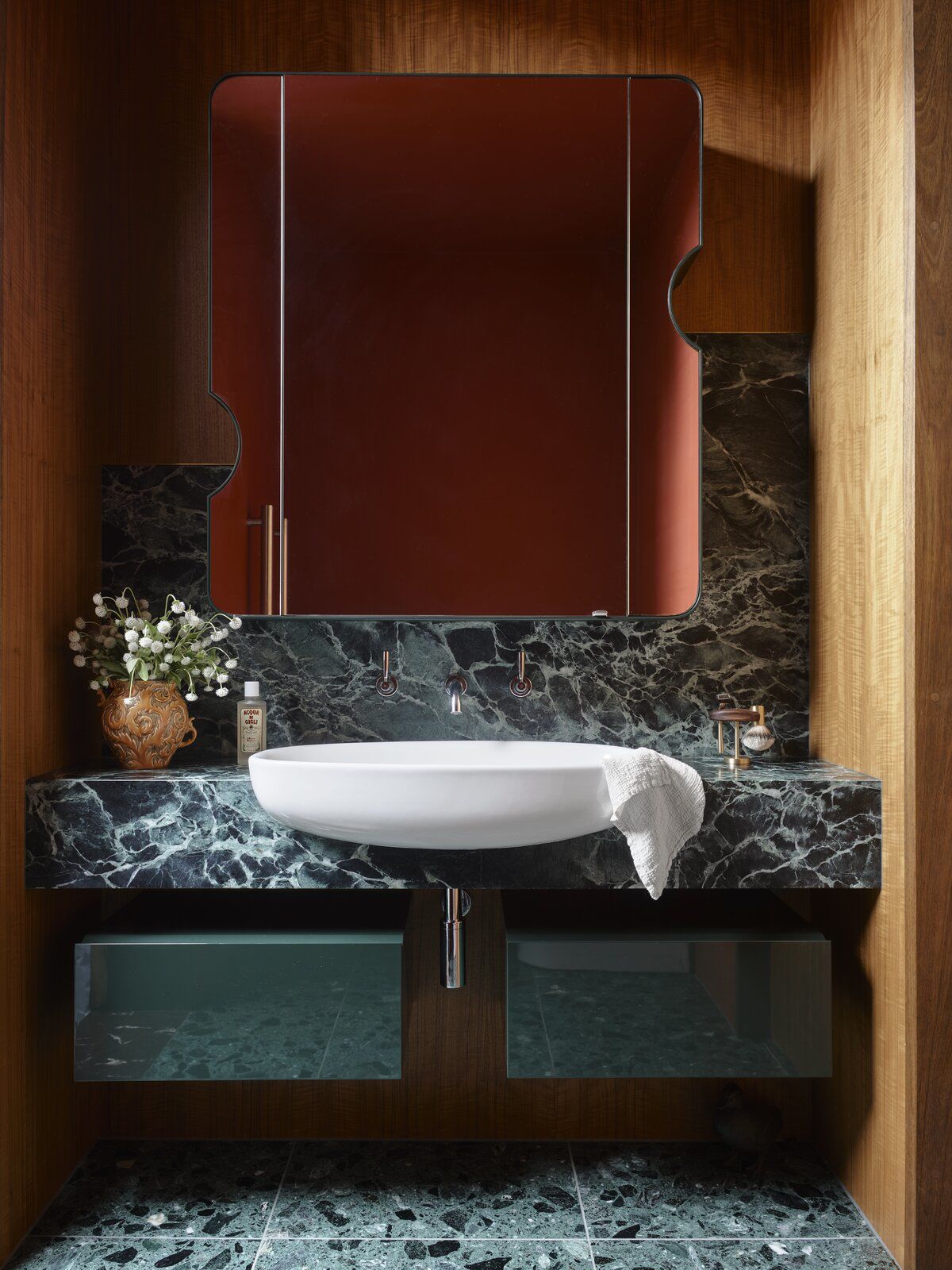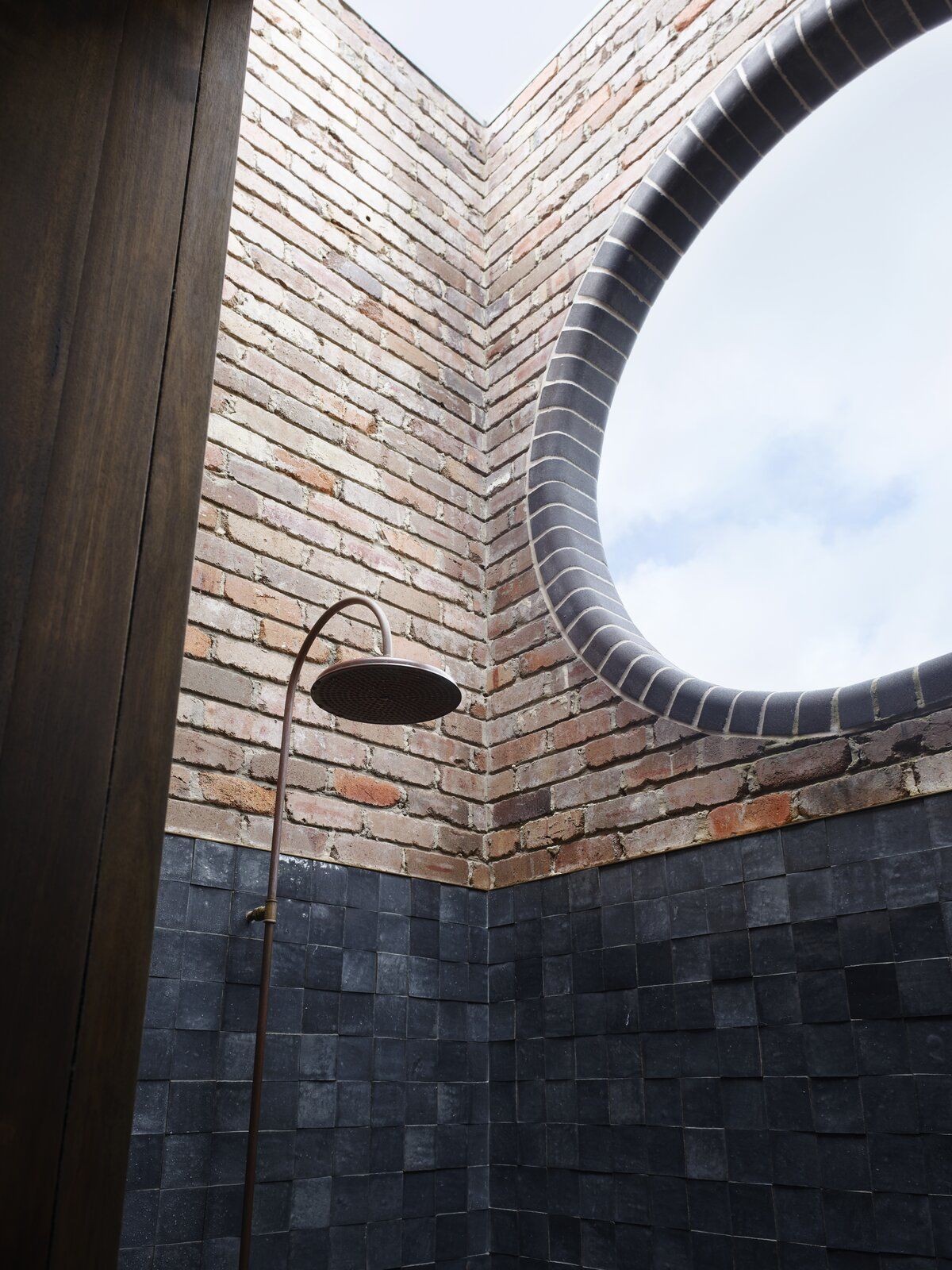 The architect worked with interior design firm Arent & Pike, who added rich textures and finishes such as the Calacatta marble countertops in the kitchen, the Esmeralda marble in the bathroom, Rosso marble on the steps, and the forest green and pale gray terrazzo floors.

"Despite all this clash of materials and color, the overriding sense of the building is it's very calm," the architect says. "It's got almost a monastic calm feeling to it and it's all about this lovely green garden."