Although Sydney-based architecture firm Clayton Orszaczky dubbed this 1,615-square-foot residence the Workers House, it's anything but serious business at the welcoming Bondi Junction home. For a young family of five-with a new poodle puppy, Dudley, in tow-the revamped dwelling is a place that celebrates play, not work.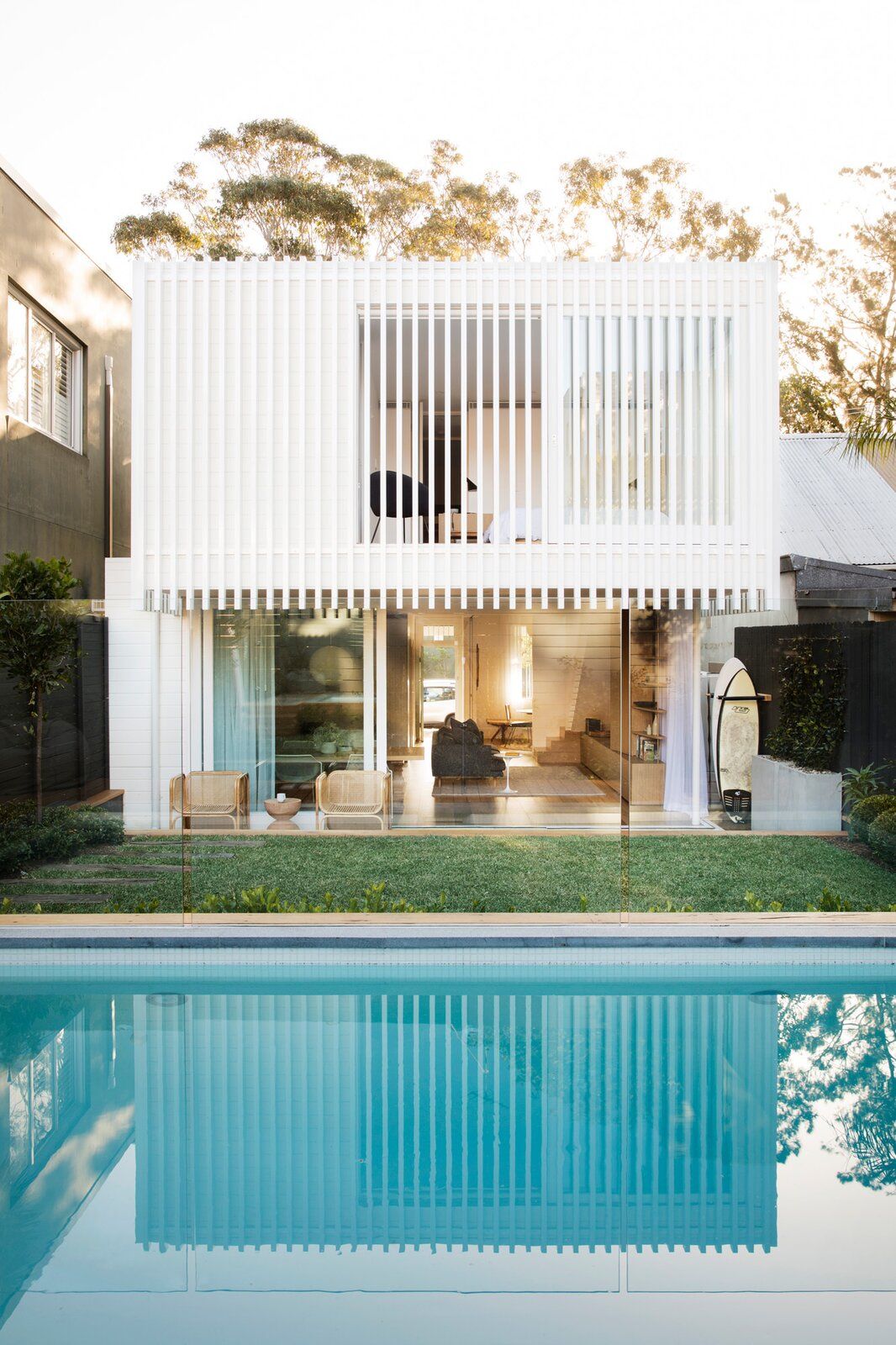 "It's a humble home with little tweaks that make for playfulness," says Rebekah Clayton, coprincipal at the local firm. These "little tweaks" are an impressive feat given the limitations the architects were faced with when renovating the original timber cottage, such as spatial restrictions, heritage regulations, and budget constraints. The goal was to embrace all that made the Australian weatherboard house special-its cozy details, the verdant garden-and max out the floor plan to better suit the modern family.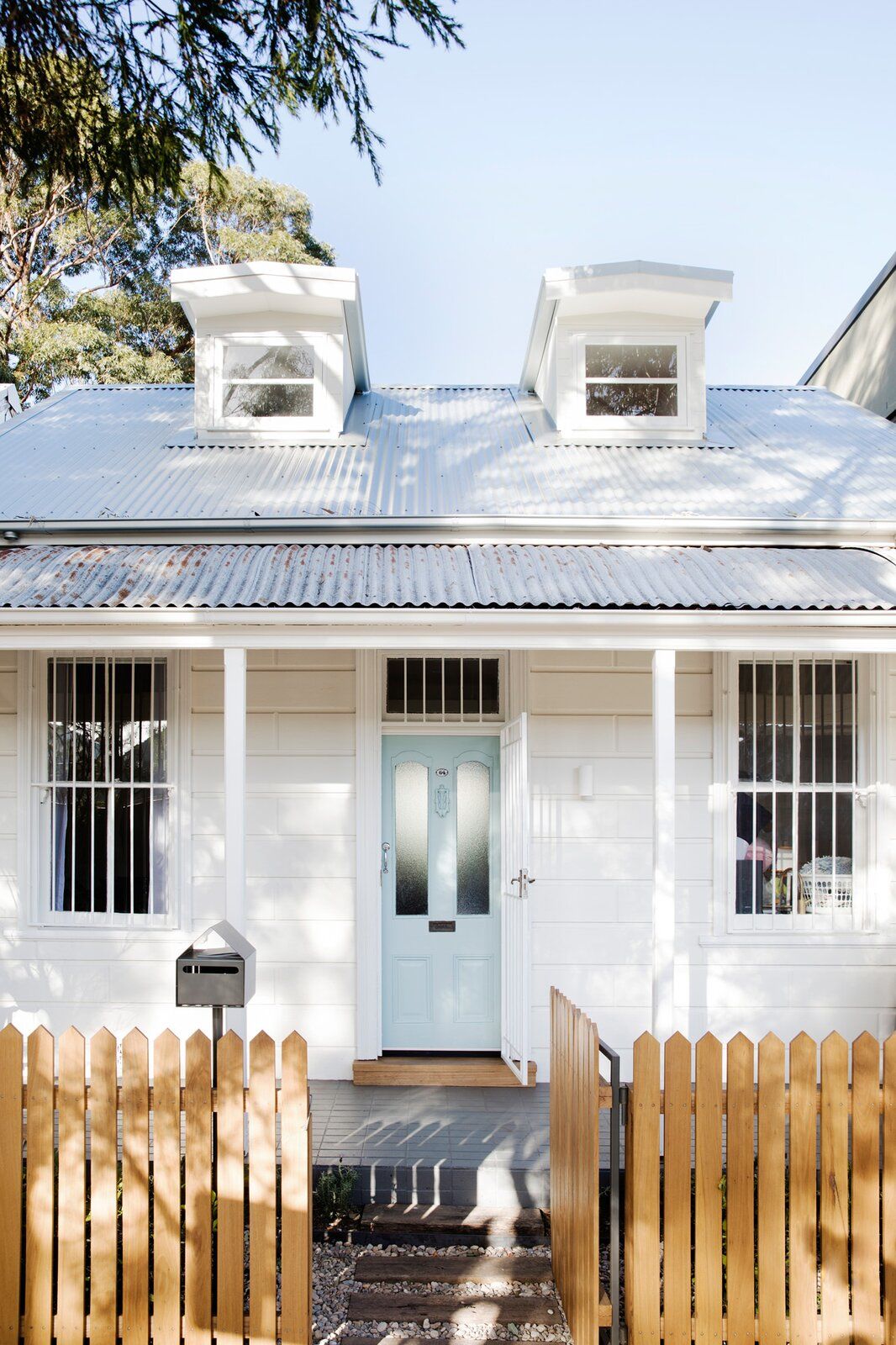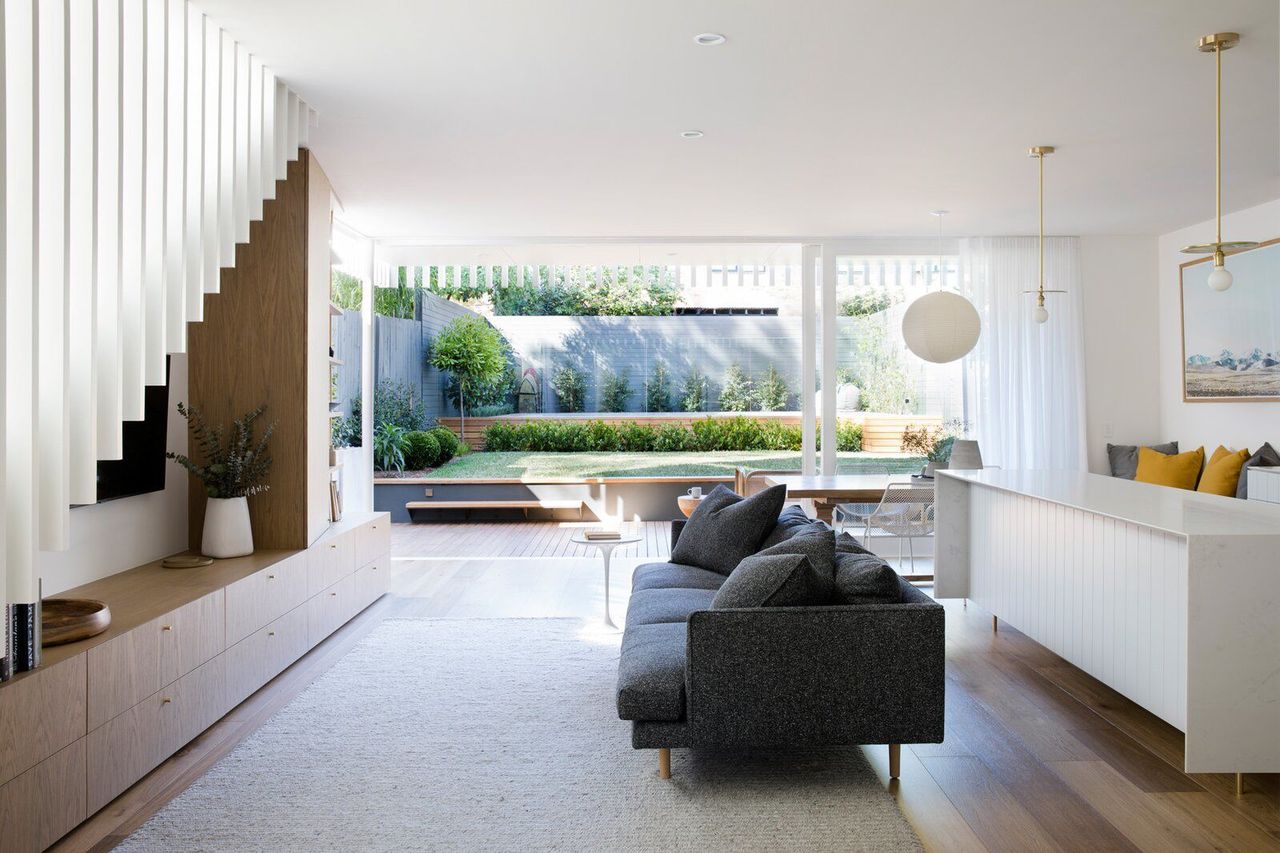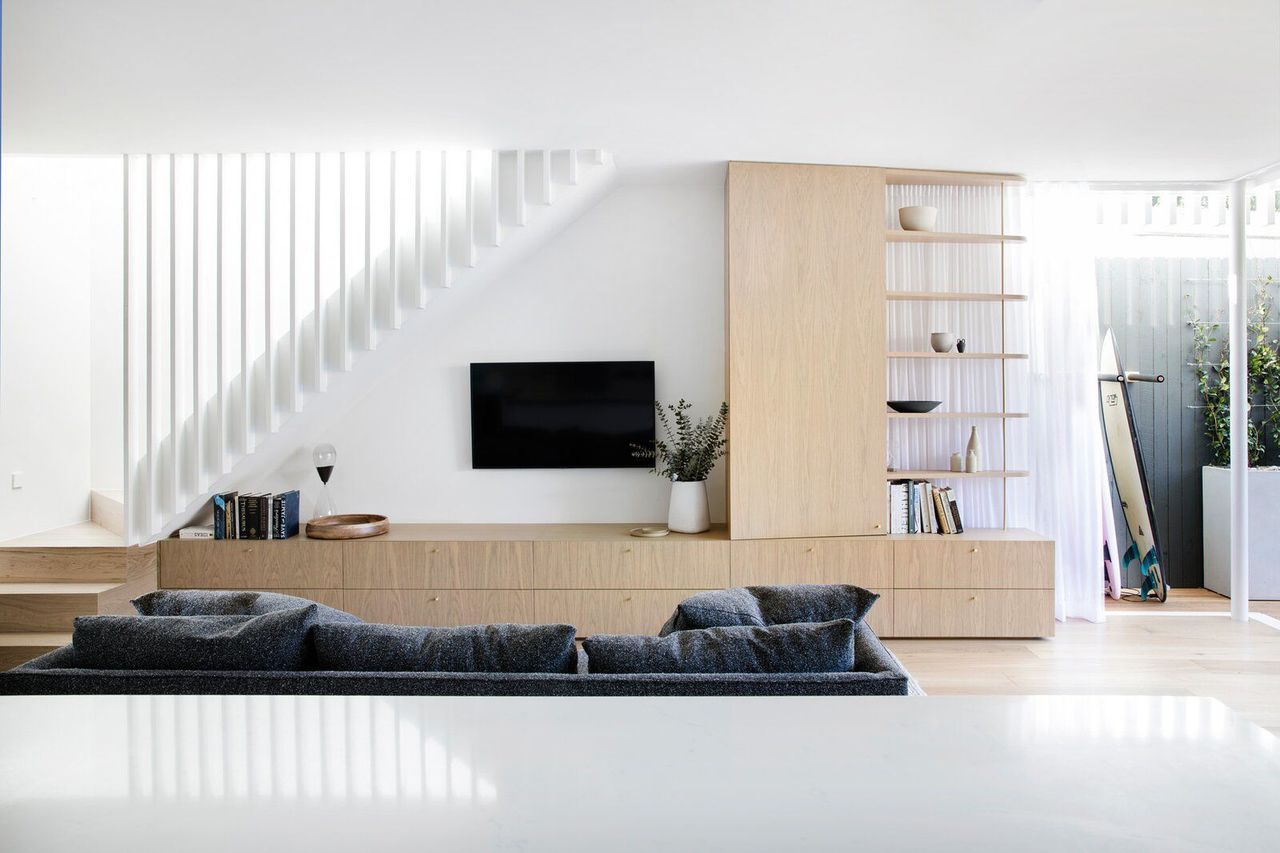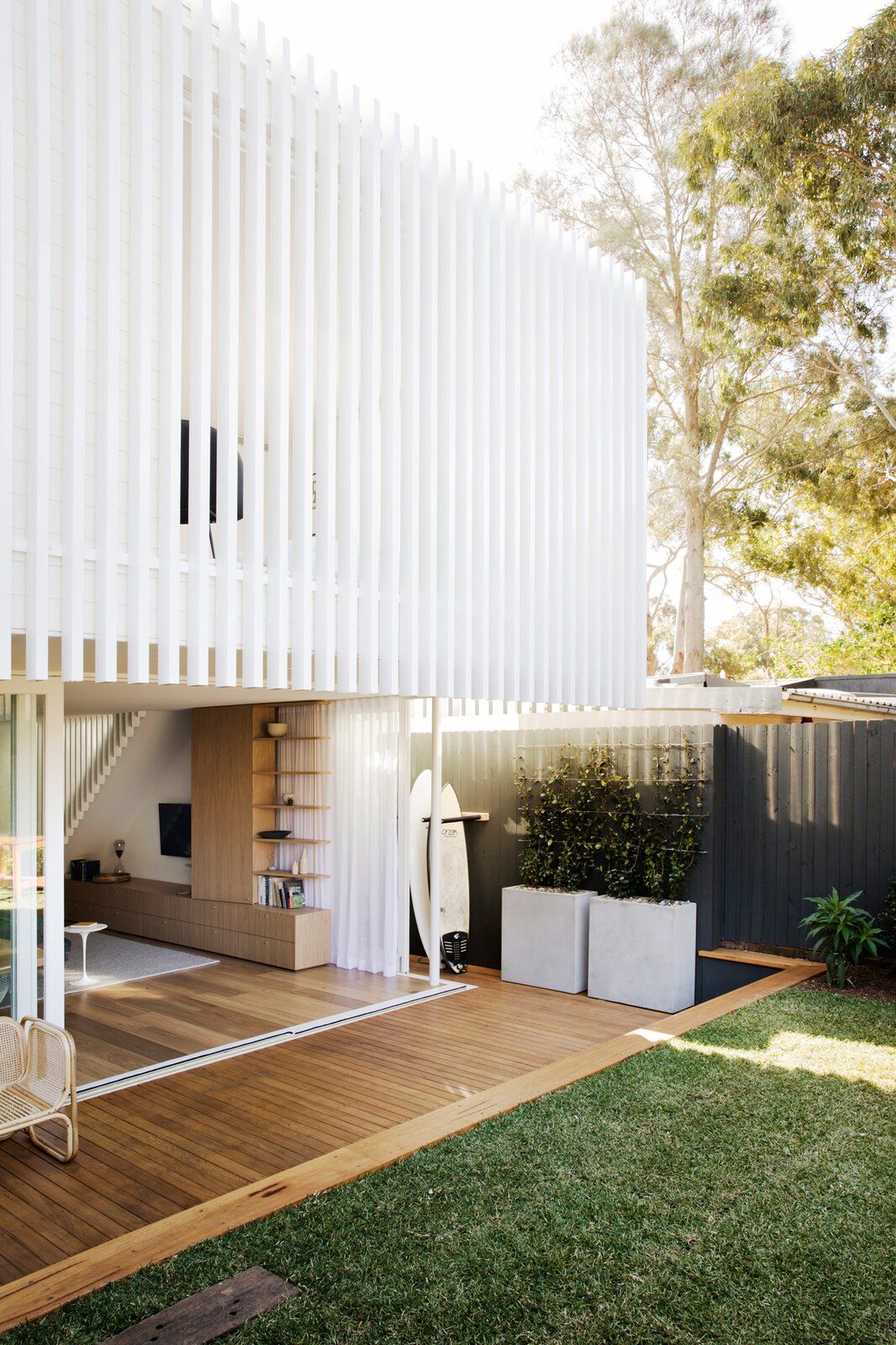 For the renovation, the architects decided the original weatherboard facade would stay, but a cantilevered rear addition would be incorporated on top of the existing structure. The interior walls would also be blown out to make way for an open-plan kitchen and living area, as well as three comfortable bedrooms, a trio of bathrooms, and a study—with a few fun details along the way.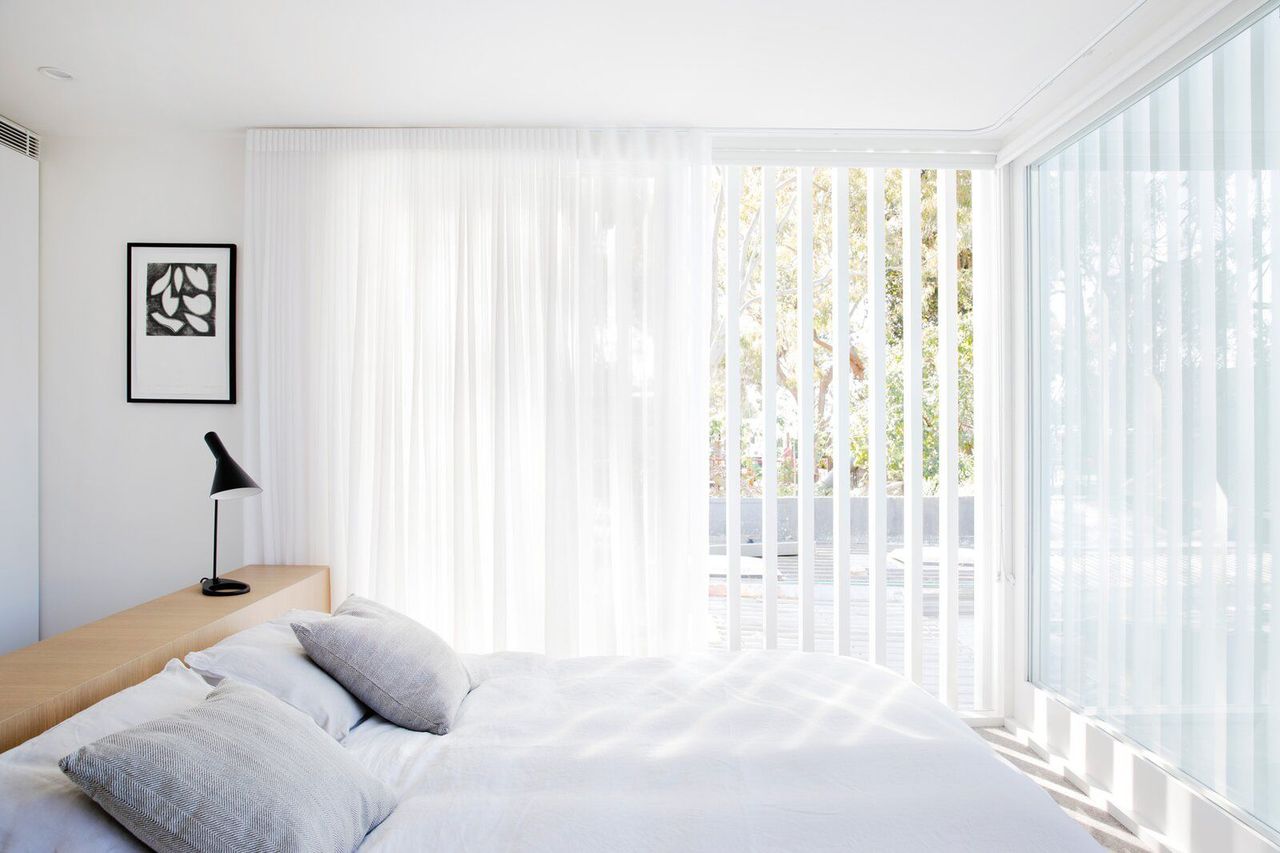 "For each of our projects, we like to have a gismo-something that's a bit unexpected or that makes the [structure] unique," explains Clayton. The showstopper in this case is the fixed screen that wraps the building with white aluminum slats, offering a high-visual but low-maintenance impact. Behind the screen, oversize glass doors open up to let in fresh breezes without sacrificing shade or privacy. Inside, the central staircase echoes this design detail, with tall, white slats that partially enclose the walkway.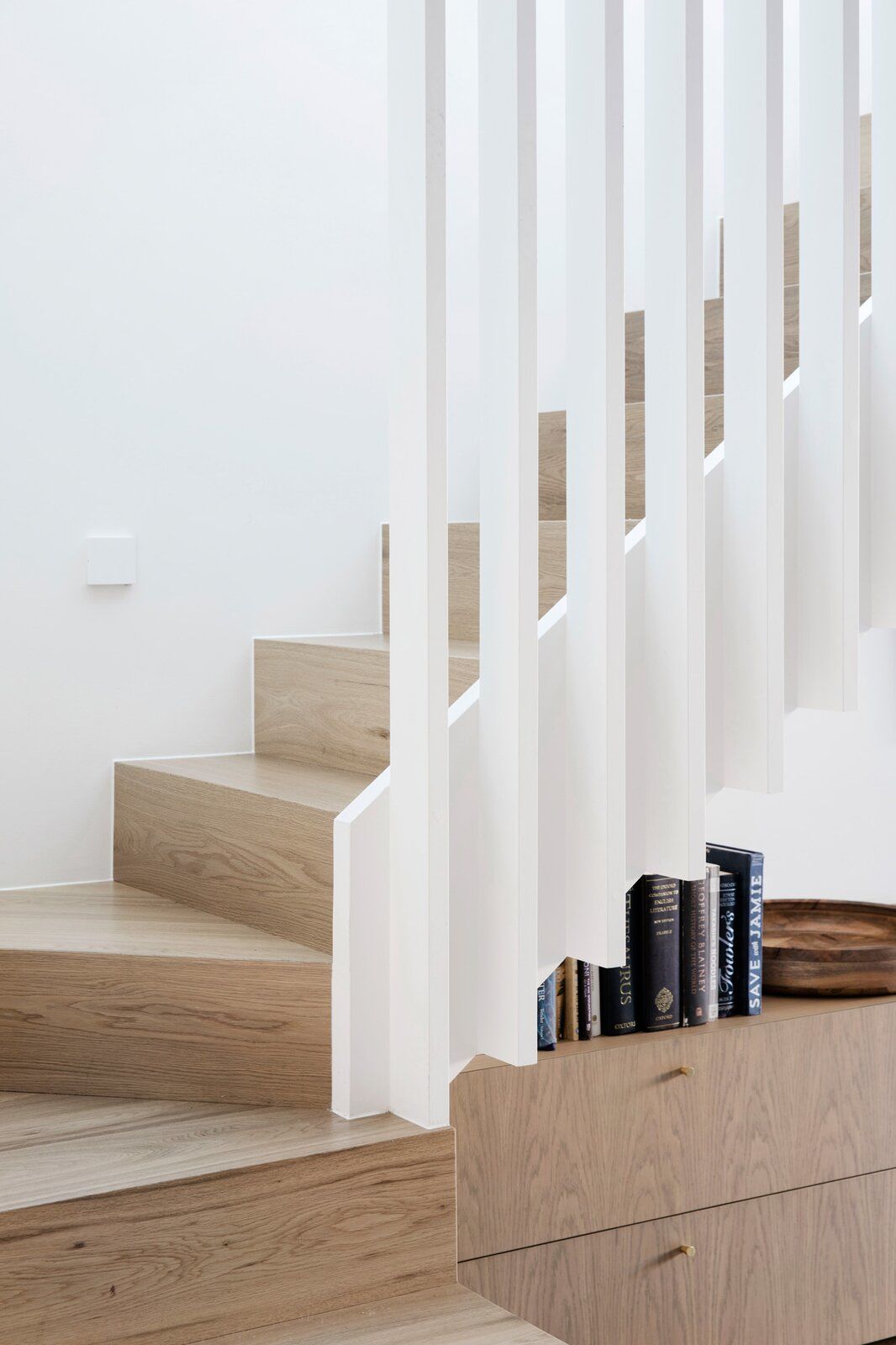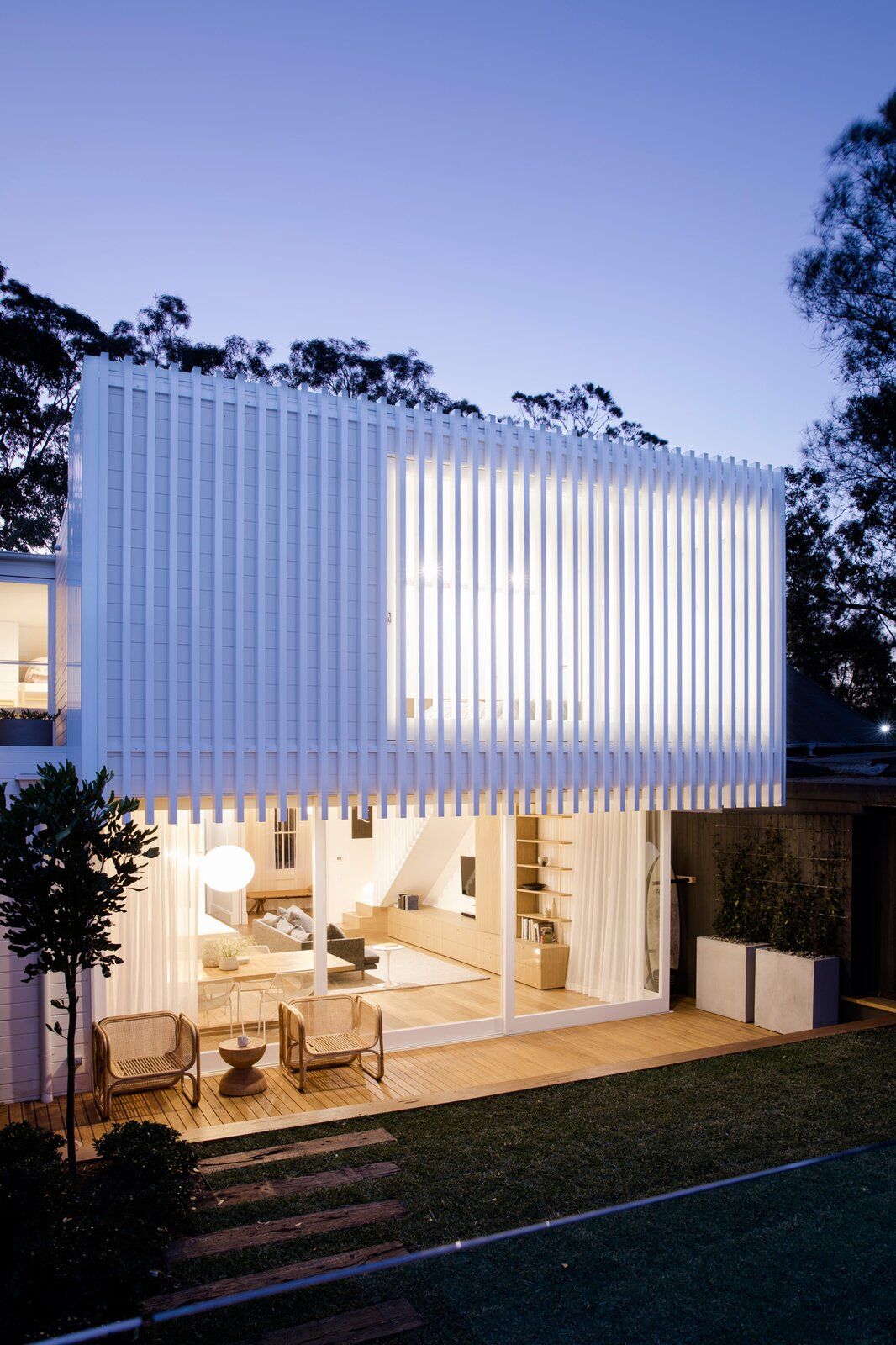 Upstairs, bunk beds are notched into the roof of the original cottage, as well as a crawl space that connects the children's bedrooms. In the kitchen, Smartstone Cararra surfaces are paired with custom polyurethane cabinets that feature routed paneling. A built-in bench for the dining nook features the same charming millwork. Throughout the living areas, oak engineered hardwood brings a layer of warmth to each bright and airy space.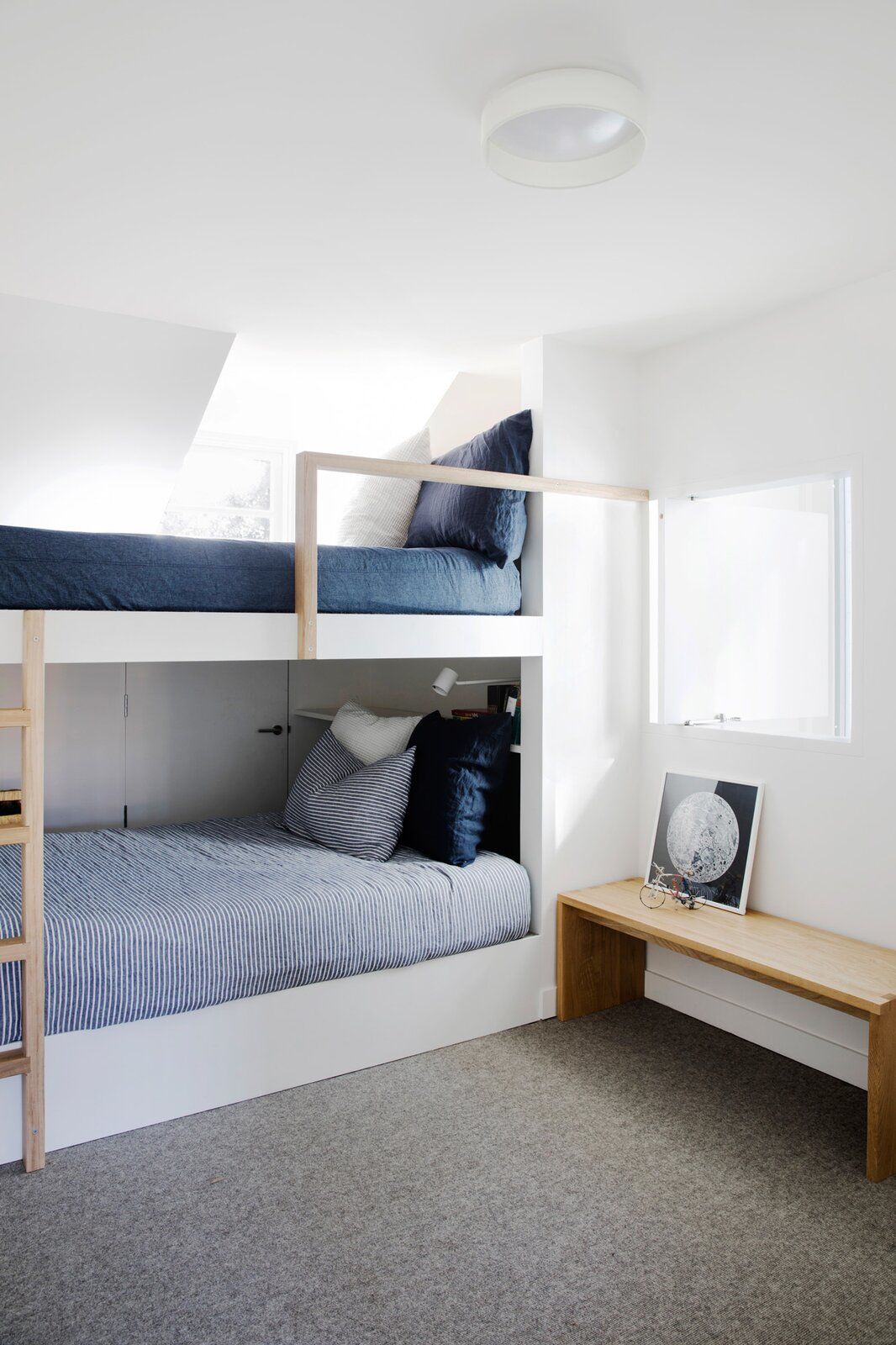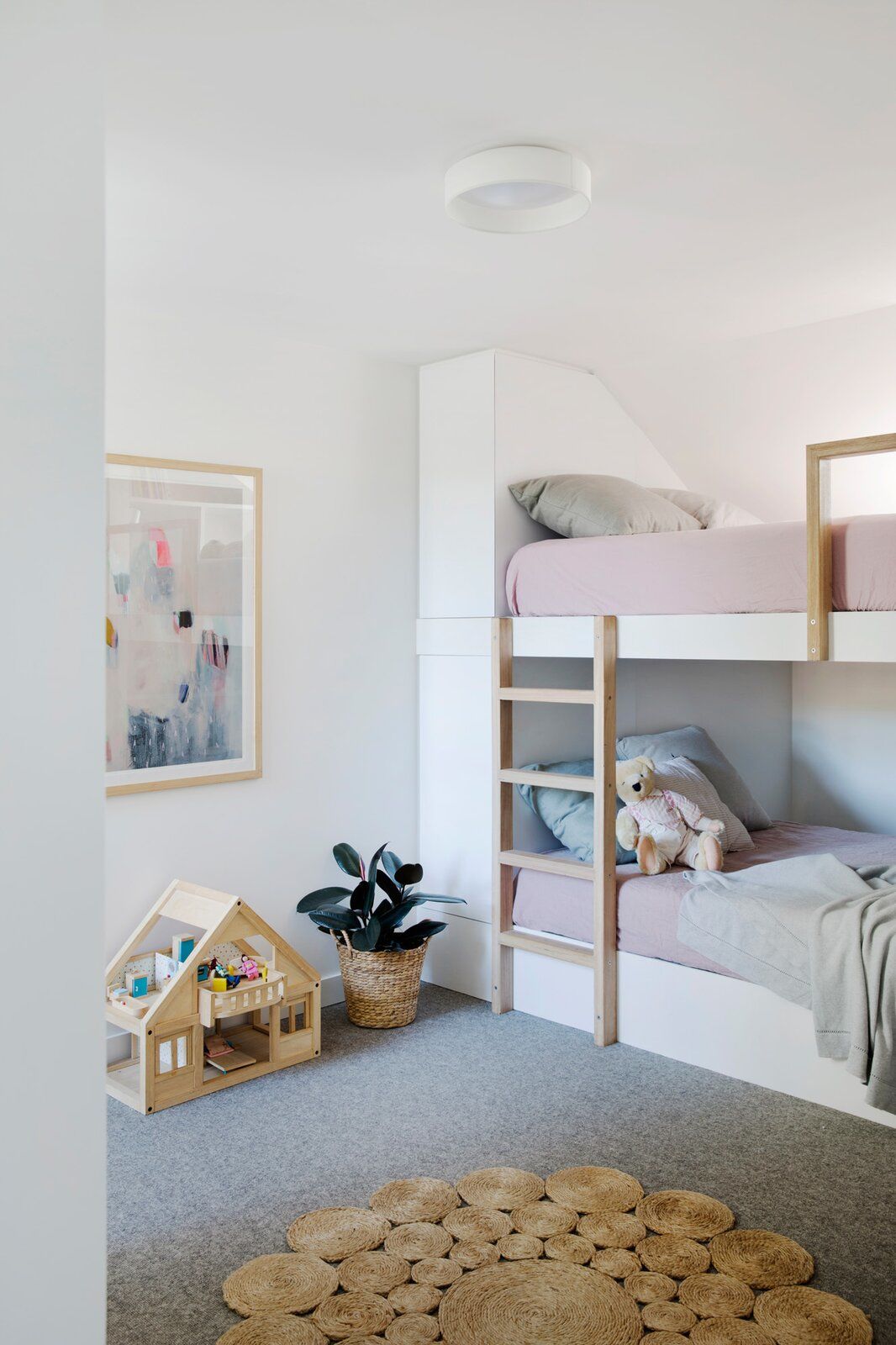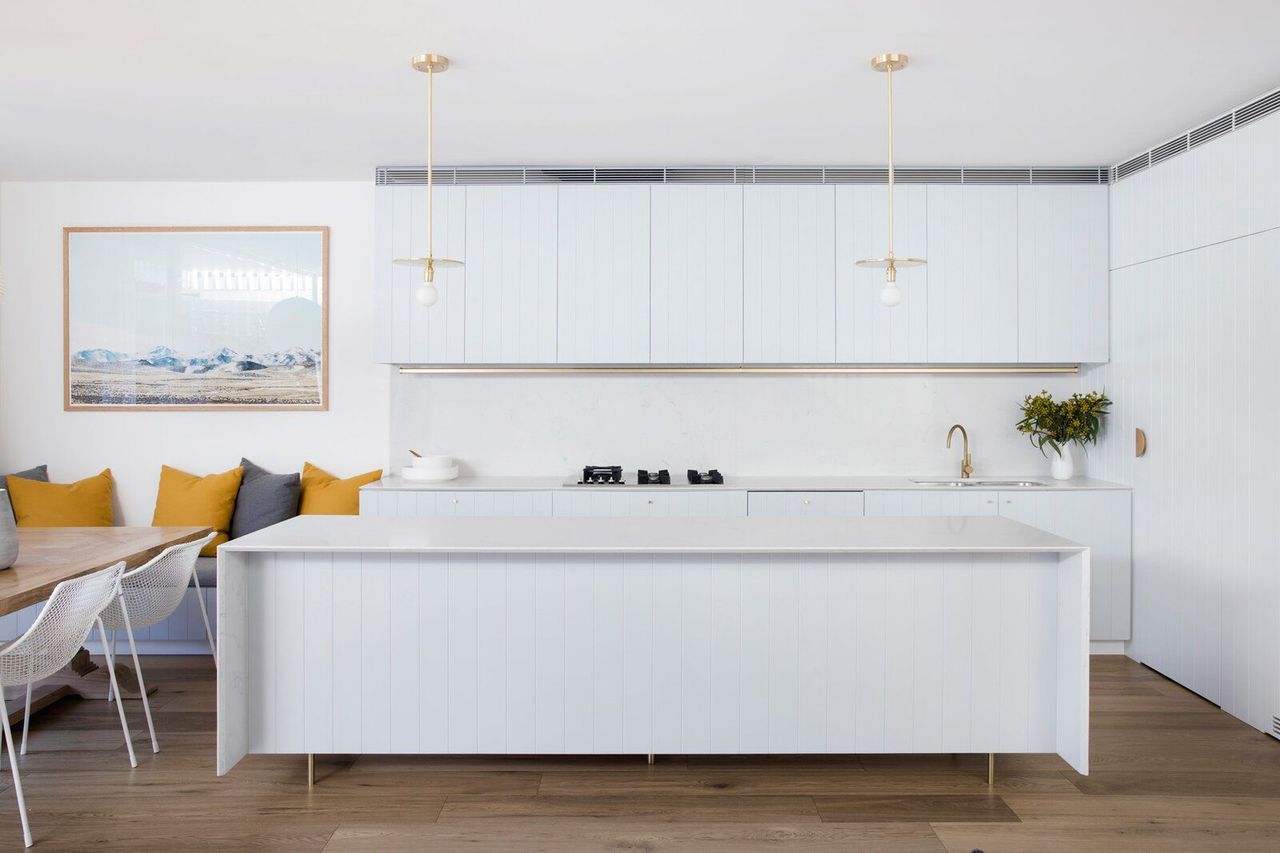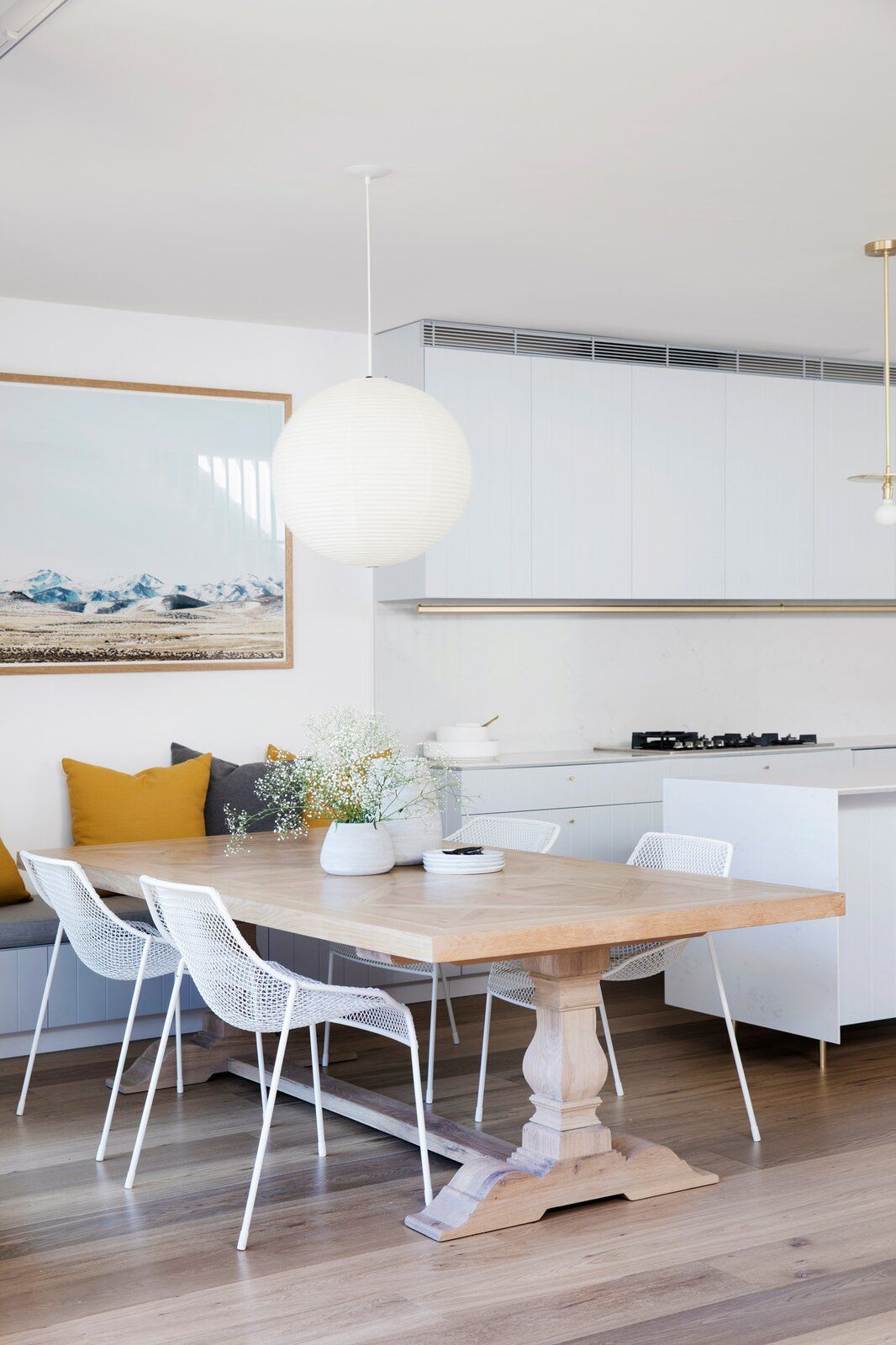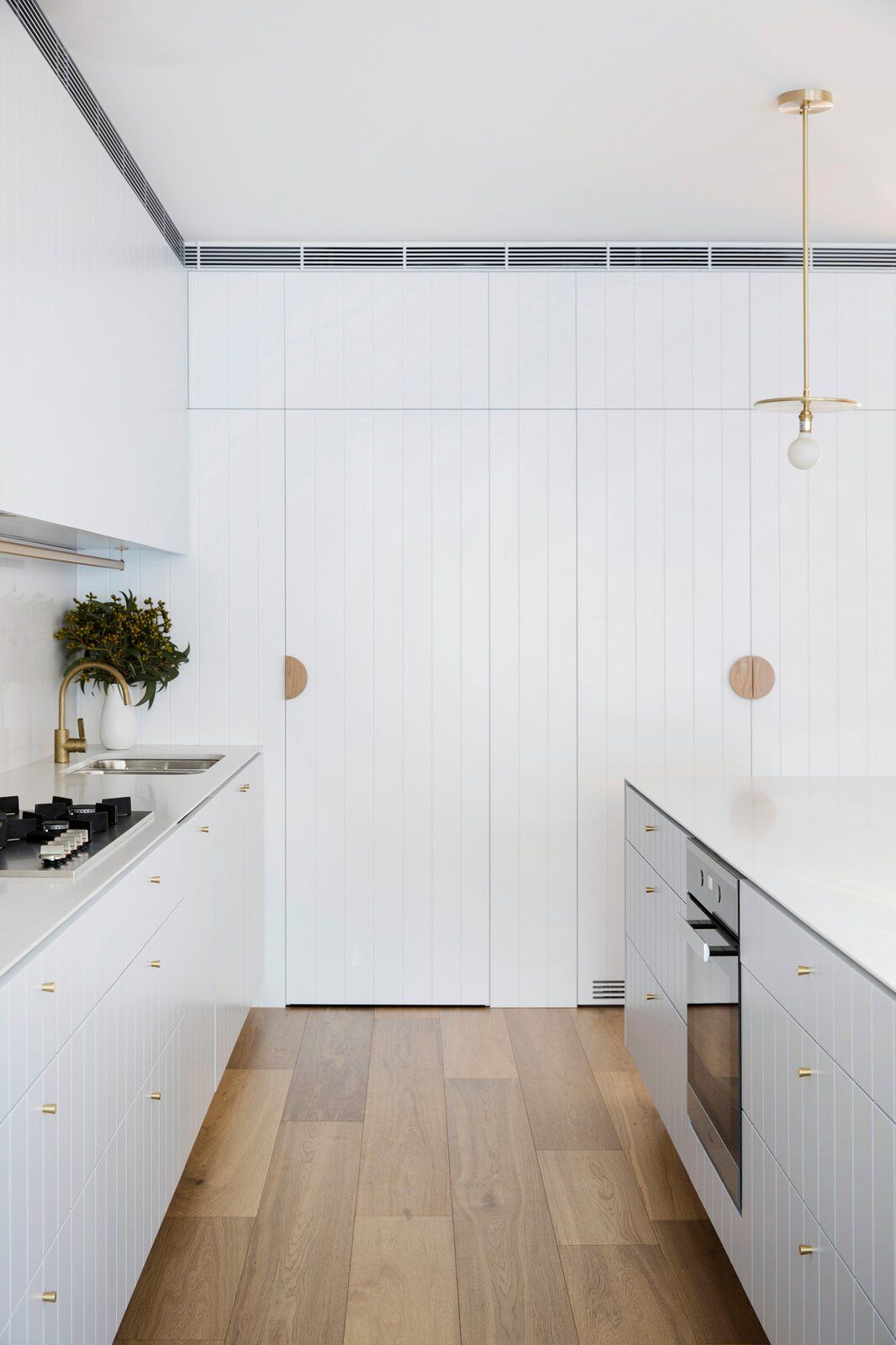 Despite its striking addition and renovation, the Workers House blends in seamlessly with the rest of the neighborhood from the street. "In some ways this house is the opposite of a standout, and that's what we consider to be its greatest success," Clayton says.