Perched high on a hill overlooking Ypacarai Lake in San Bernardino, Paraguay, sits an ultra-modern home made of glass and concrete. Aldo Cristaldo Kegler, principal of BAUEN, built it for himself and his family to use as a summer house, but it was also a kind of exercise.

"In the office, we wanted to show everything we're trying," Kegler says. "We're trying to improve in sustainability. We tried to put that all into a house."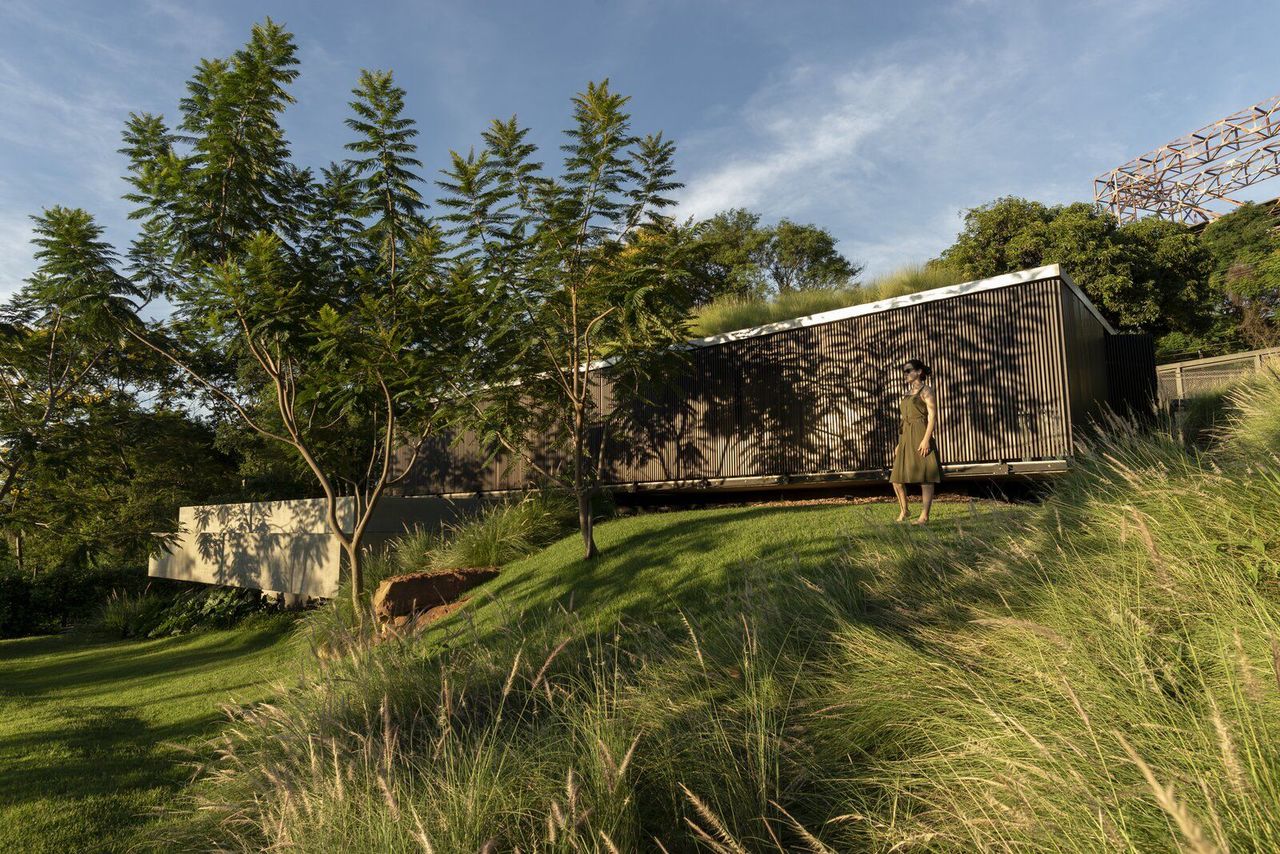 The result is a highly adaptable home for its inhabitants. Inside, nine modules are arranged in a grid. While only four concrete walls remain stable, the rest of the interior walls run on tracks: The residents can close and open rooms as needed, or open everything up to create larger spaces.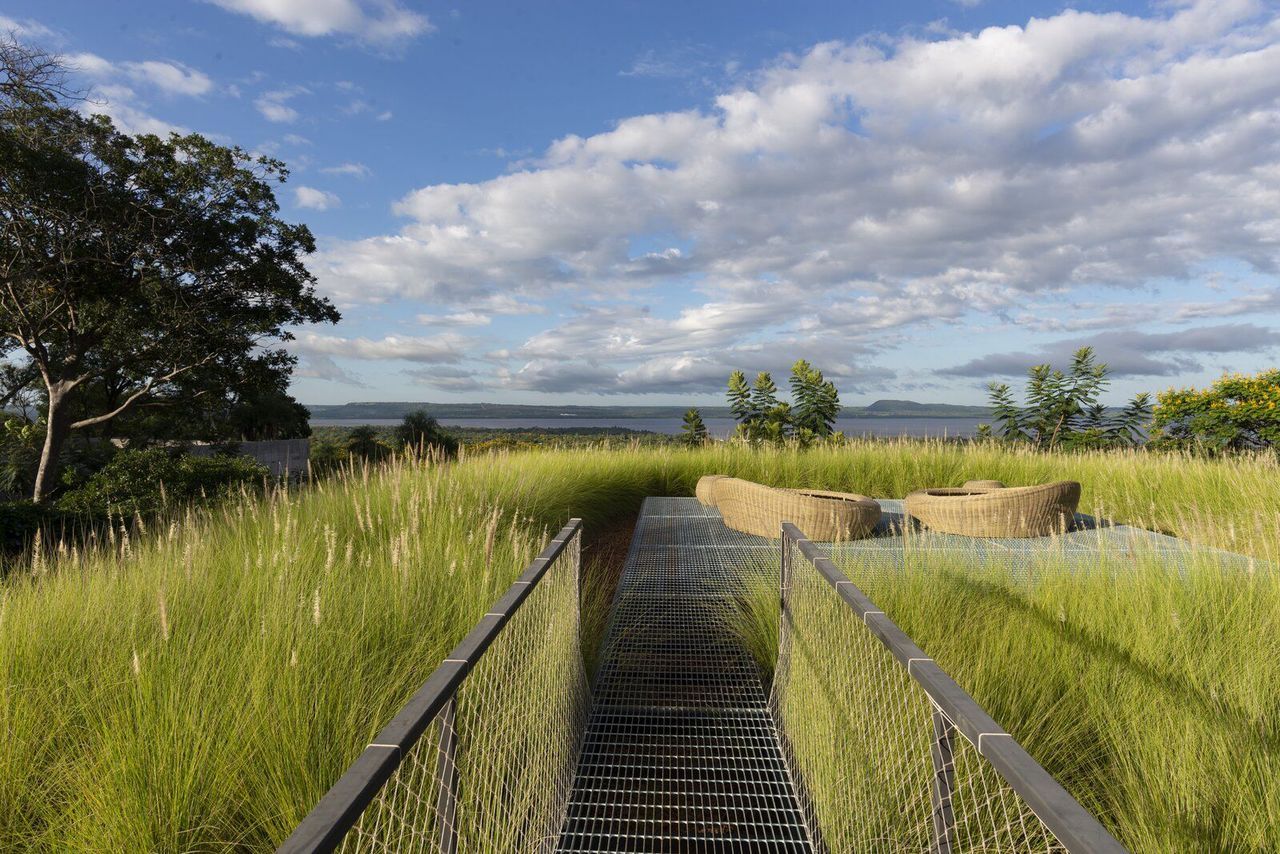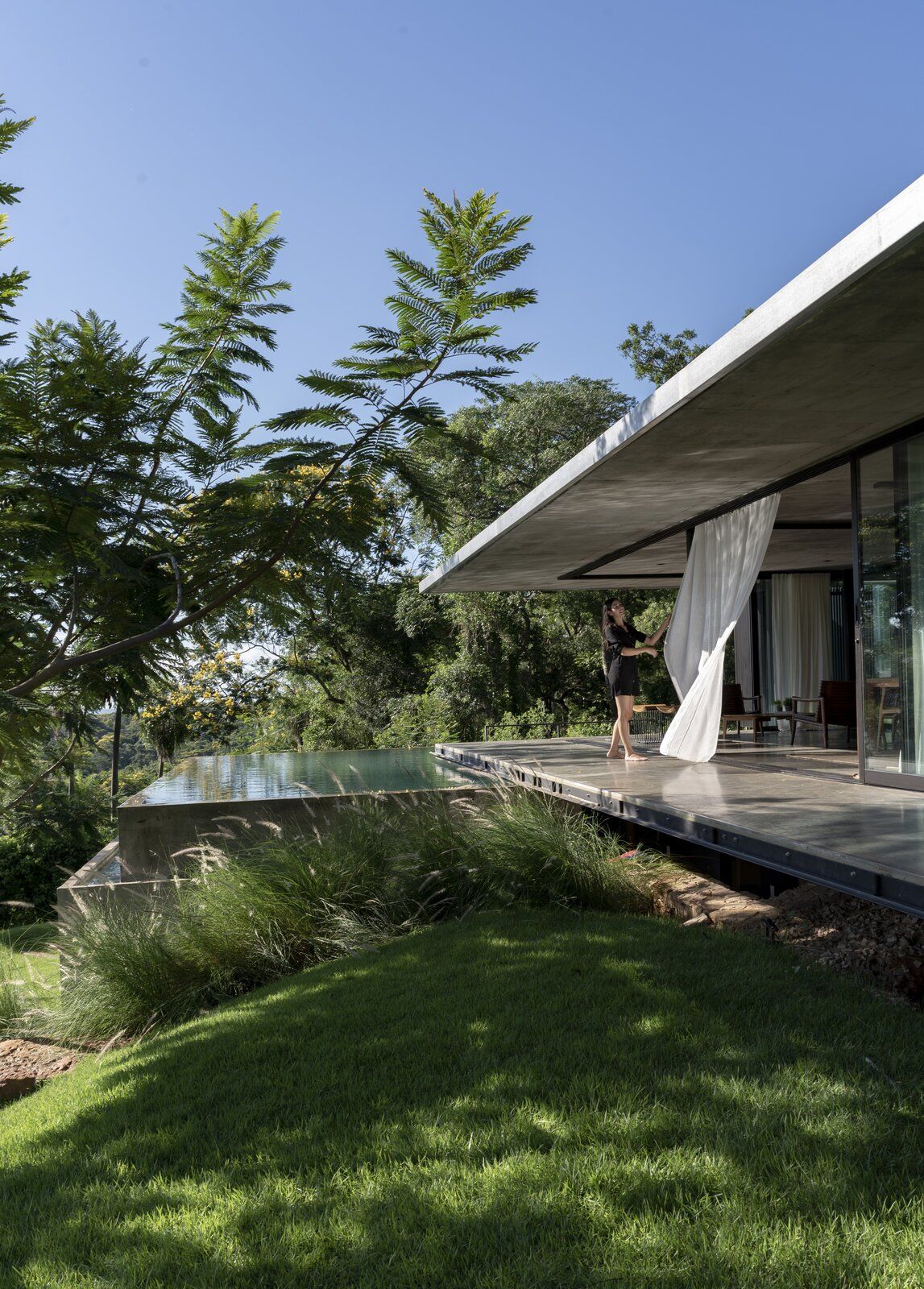 Running along the perimeter of the 3,713-square-foot home are vertical aluminum shutters that similarly can be closed, opened, or repositioned to protect the interiors from sun, or provide additional privacy. The same shutters are used in the interiors for the wardrobes and other furniture.

"There are no walls [sic]; there's not a lot of decoration. So the house itself serves as decoration for the interior," says the architect, explaining that most of the furniture is made of wood, which brings some warmth to a home that might otherwise feel cold and sterile.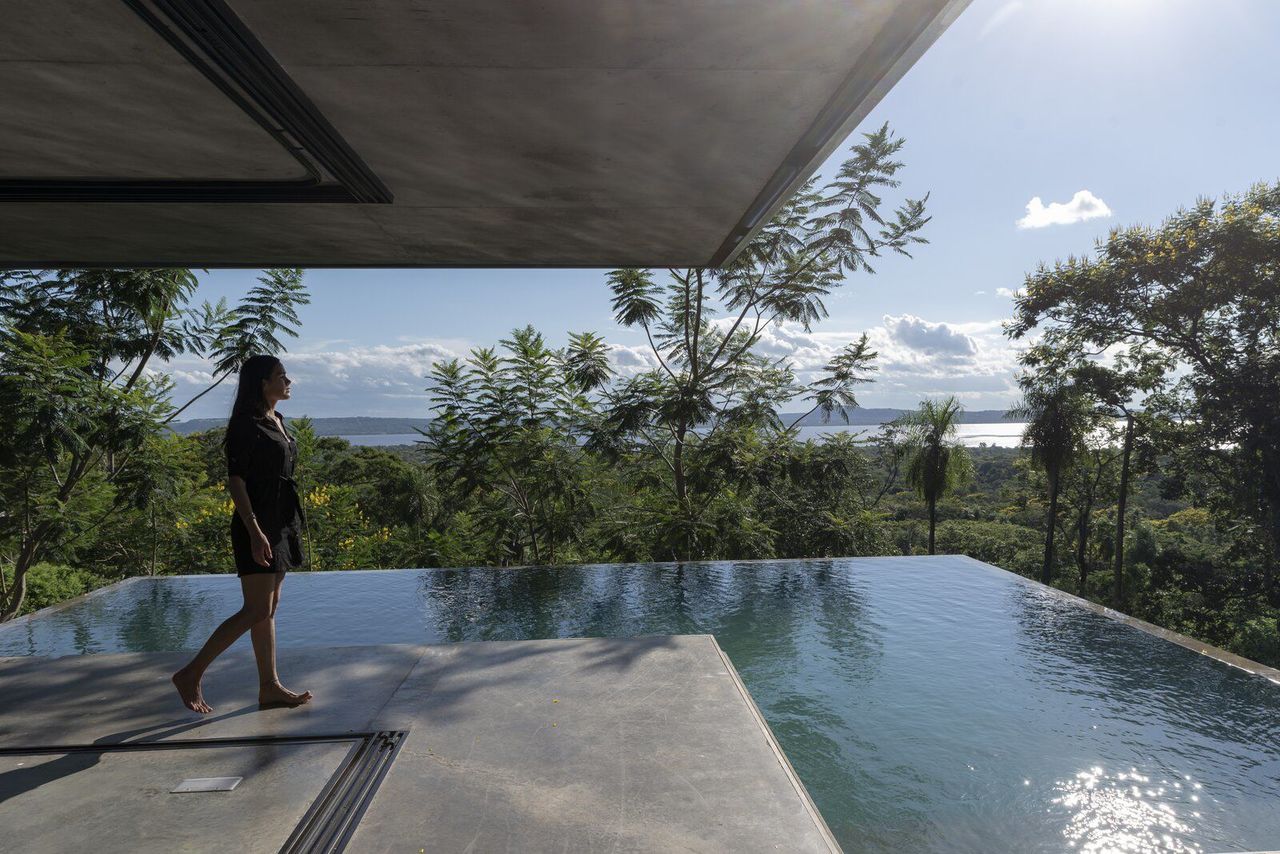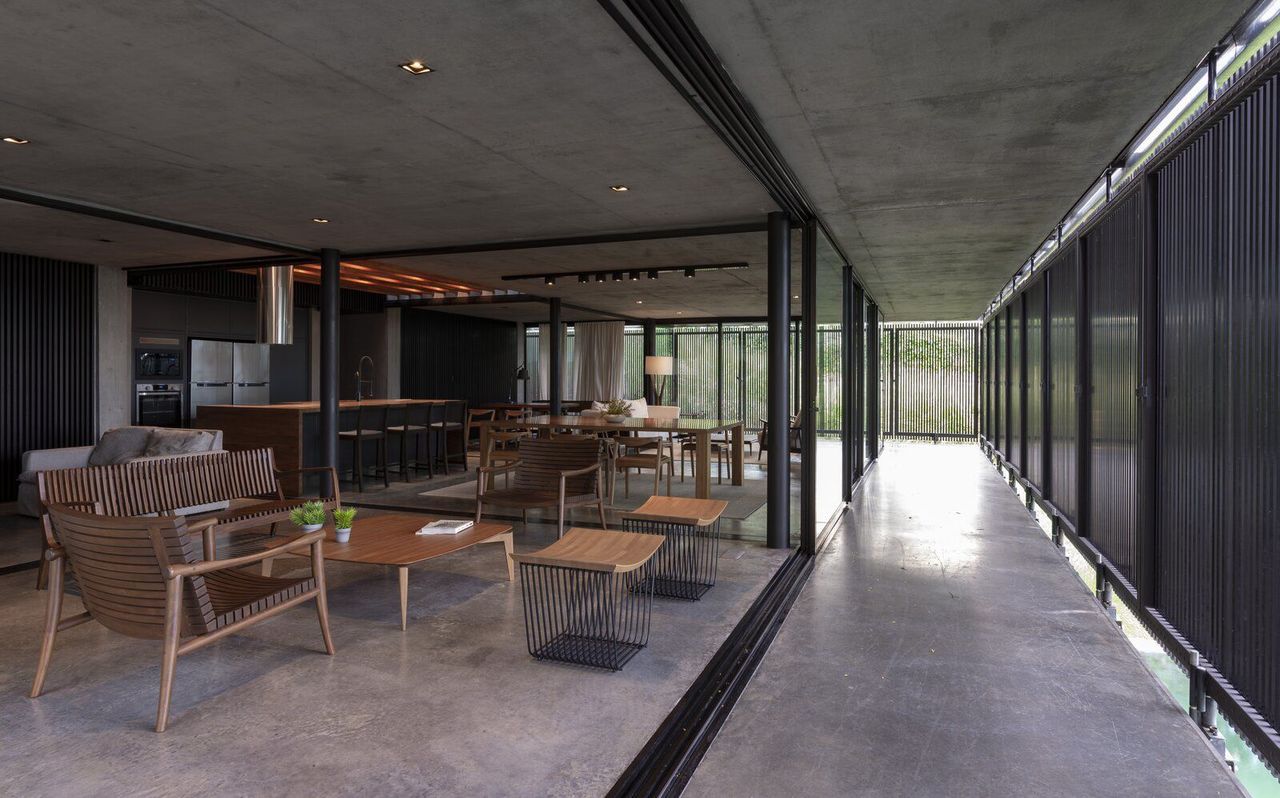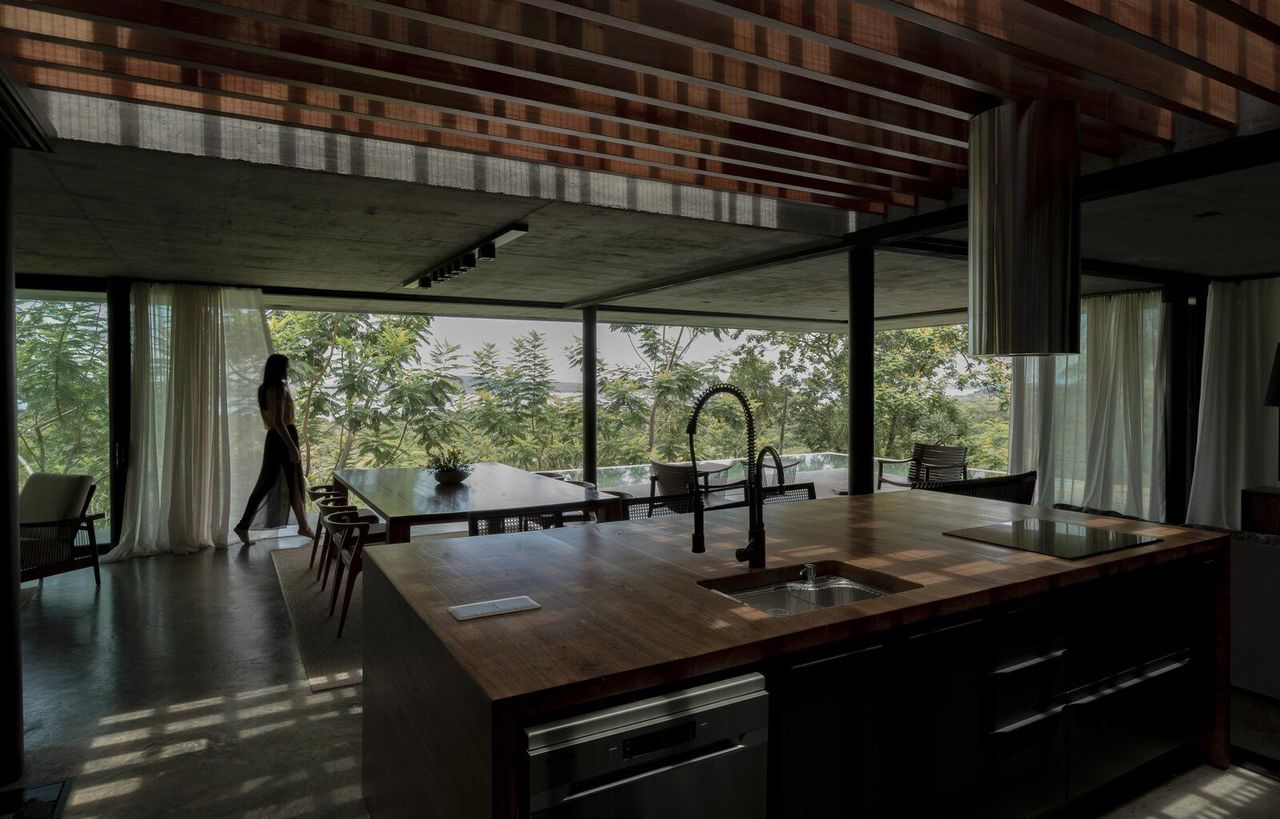 According to Kegler, the biggest challenge in creating the home was the site's sloping topography. To overcome this, he set the residence on four pillars; the pool's concrete provides additional support. A green roof helps keep the home cool, making it yet more sustainable. In designing the home, he prioritized panoramic lake views for visitors and residents to enjoy.

"This is the first time we've been able to try one of our designs," says Kegler. "We typically finish a house and the client uses it, but now we get to use it. Many architects from the studio go to the house on the weekends and use it too." His hope, he says, is that it provides continuing inspiration back at the studio.