After falling in love with Japanese design and culture during their travels, a couple of conservators enlisted Polish architecture firm Medusa Group to create a backyard garden retreat that pays homage to the Land of the Rising Sun.

Having worked with the clients on a house design a few years ago, the architects were familiar with the couple's priorities and tastes.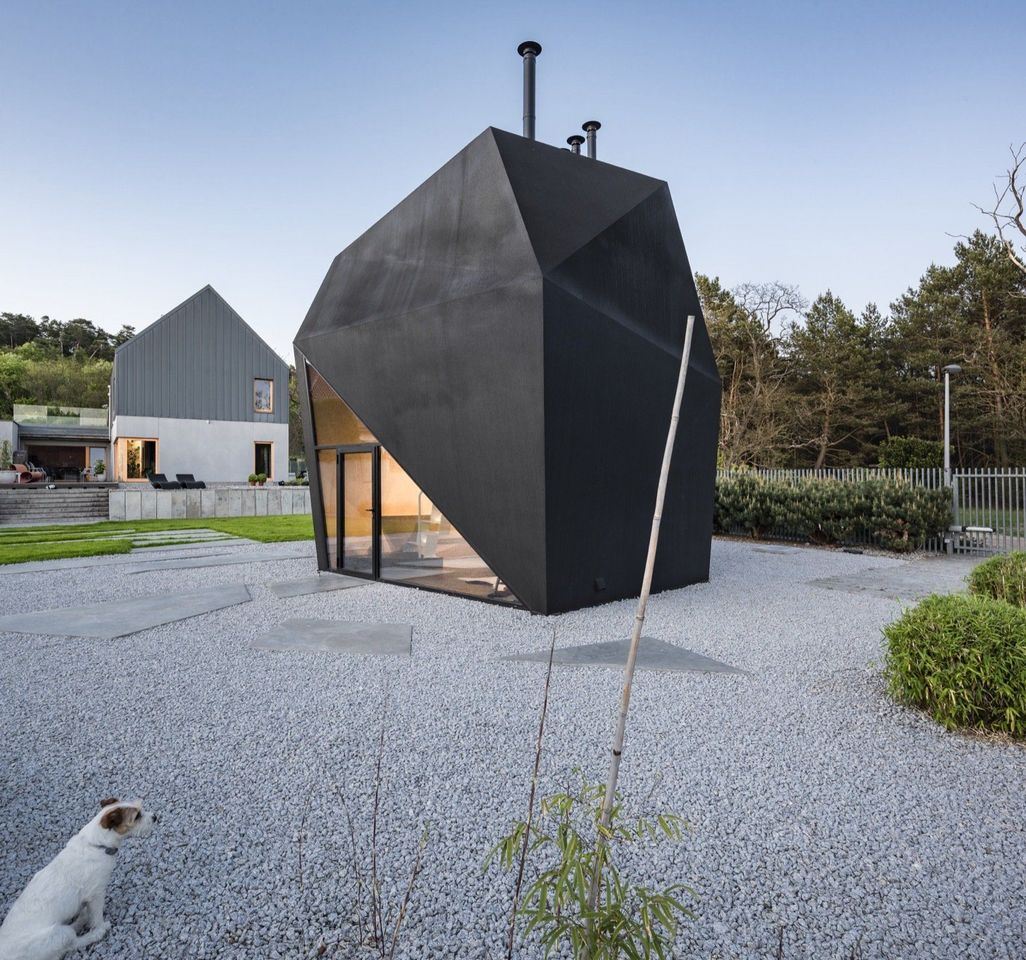 Located in the historic Polish city of Toruń, the simple and clean design of the Origami House complements the main home's contemporary styling.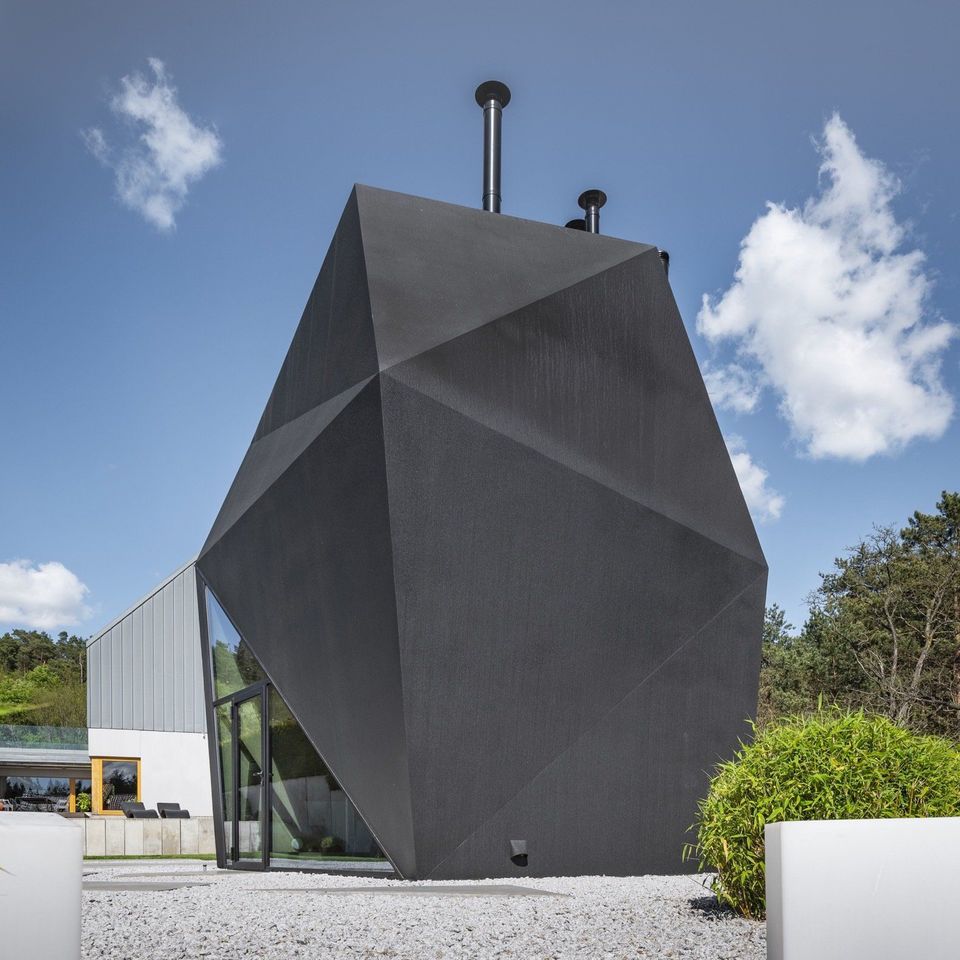 Built mainly from steel, the multifaceted Origami House features a matte, all-black finish that distinguishes the building from its neighbors.

"As a result of many conversations and meetings, we decided to create a simple and small structure, which will act as a sculpture in a garden, a hermitage, guesthouse, or, as of recent, a place of seclusion during a pandemic," explain the architects, who completed the Origami House this year.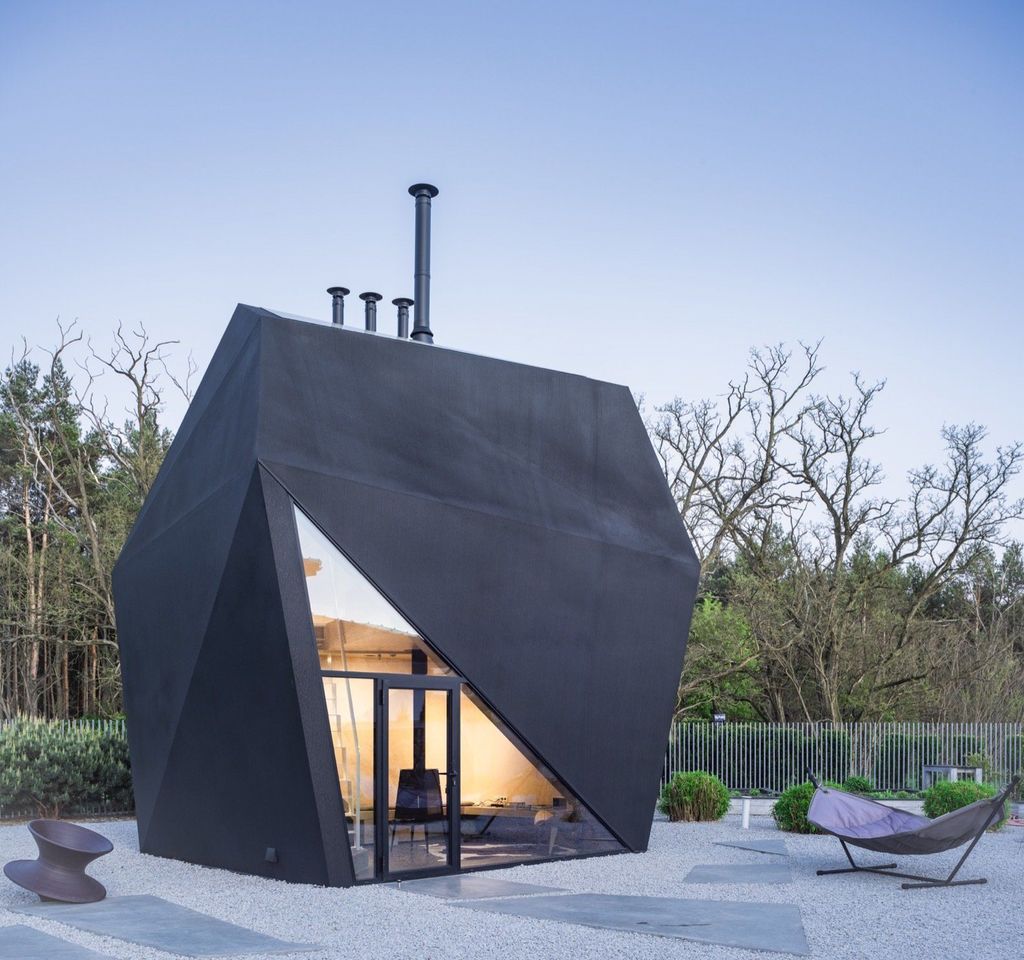 Large panes of glass direct views from the Origami House to the garden, which is lined with white gravel, a likely reference to Japanese rock gardens. A large skylight also tops the building to let in additional light.

Local regulations permitted the construction of a small backyard building so long as the structure featured a sloped roof. Sensitively scaled so as to not detract from the main house, the compact retreat distinguishes itself with an all-black multifaceted exterior inspired by origami art.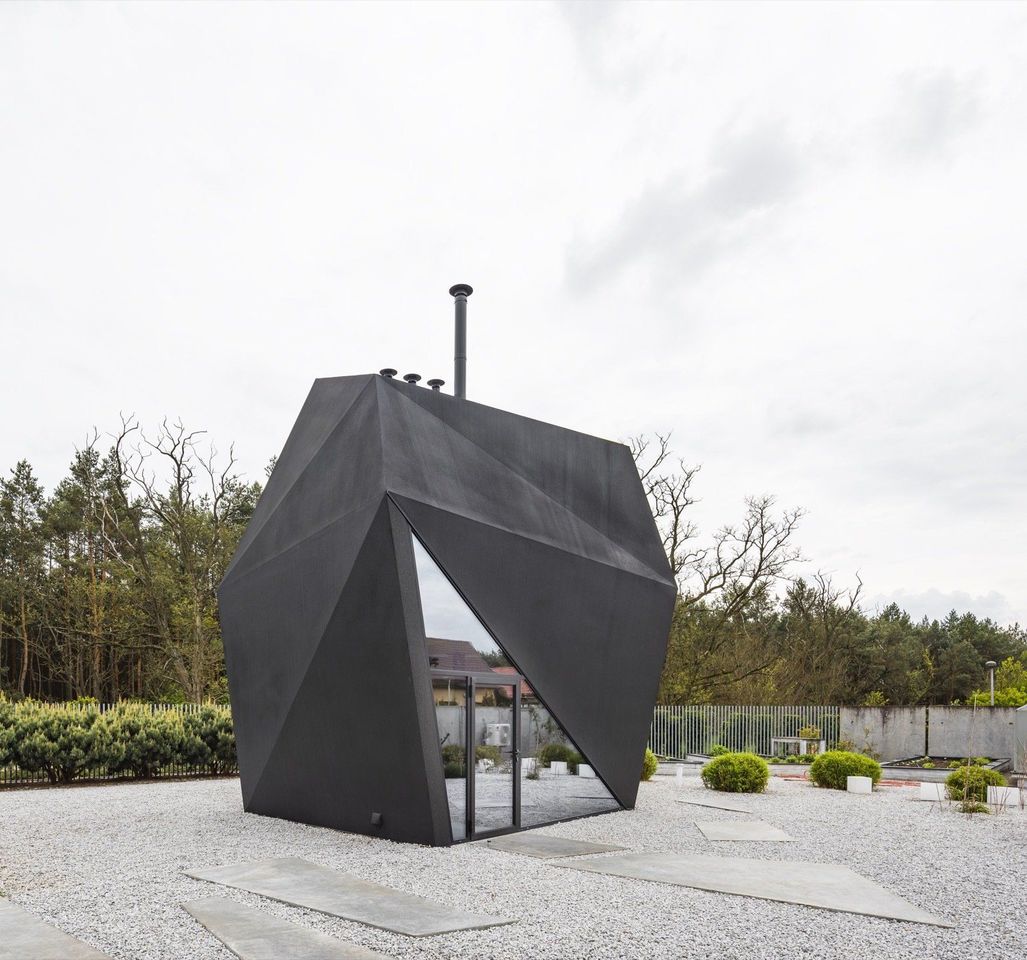 The architects sprayed a graphite polyurethane coating onto the steel structure to achieve an origami-inspired "visually light, paper form".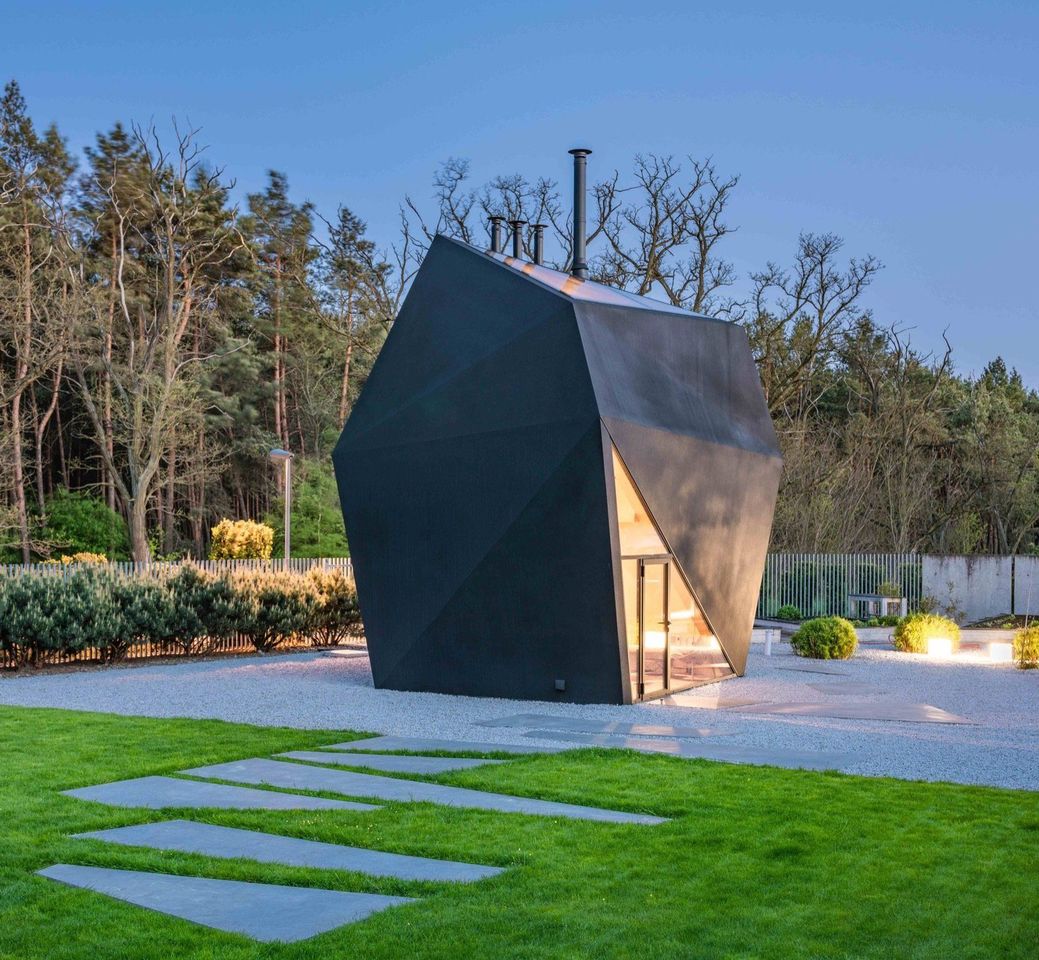 Every element and facet of the design was developed with 3D modeling.

The light-toned interior was created as a contrast to the facade and lined with whitewashed plywood-a nod to the fusuma paper-wood sliding doors found in traditional Japanese architecture.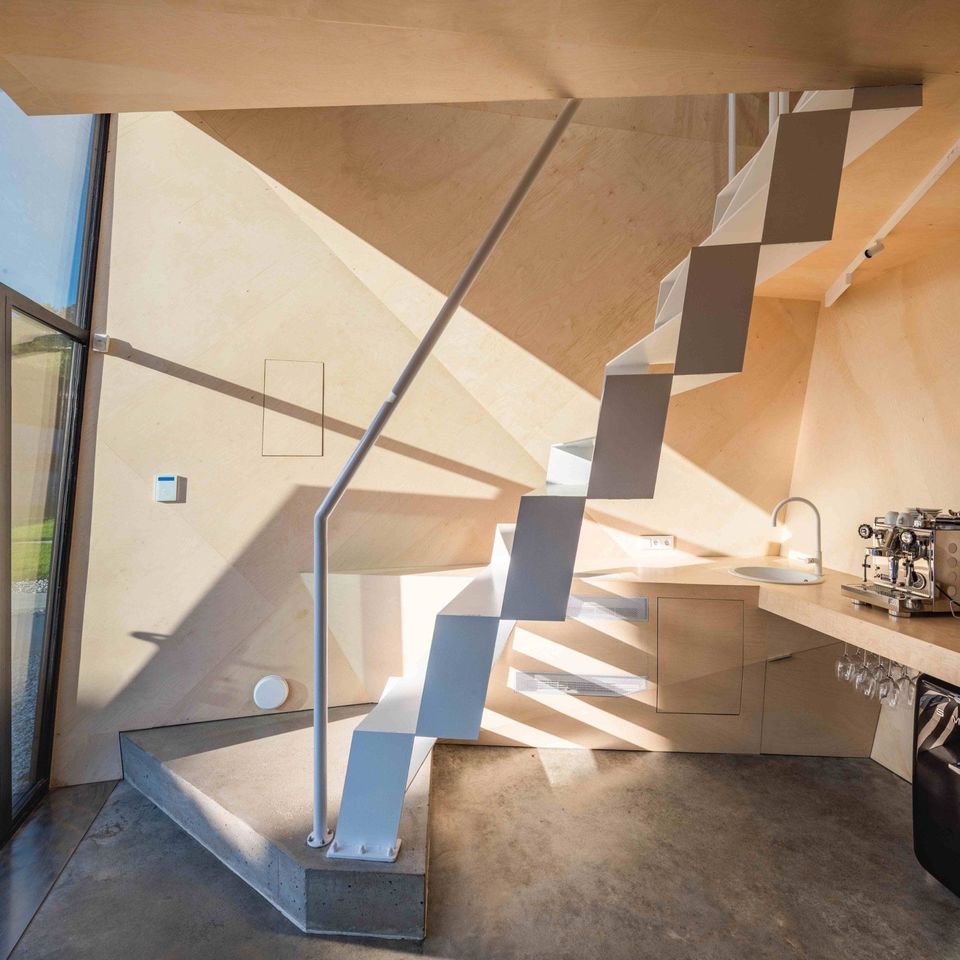 A space-saving staggered steel staircase leads up to the loft with a bedroom and bathroom.

The 475-square-foot dwelling includes two floors. One the ground floor is a living space centered on a wood-burning fireplace with a kitchenette to the side. Above, a compact loft houses a skylit bedroom and bathroom.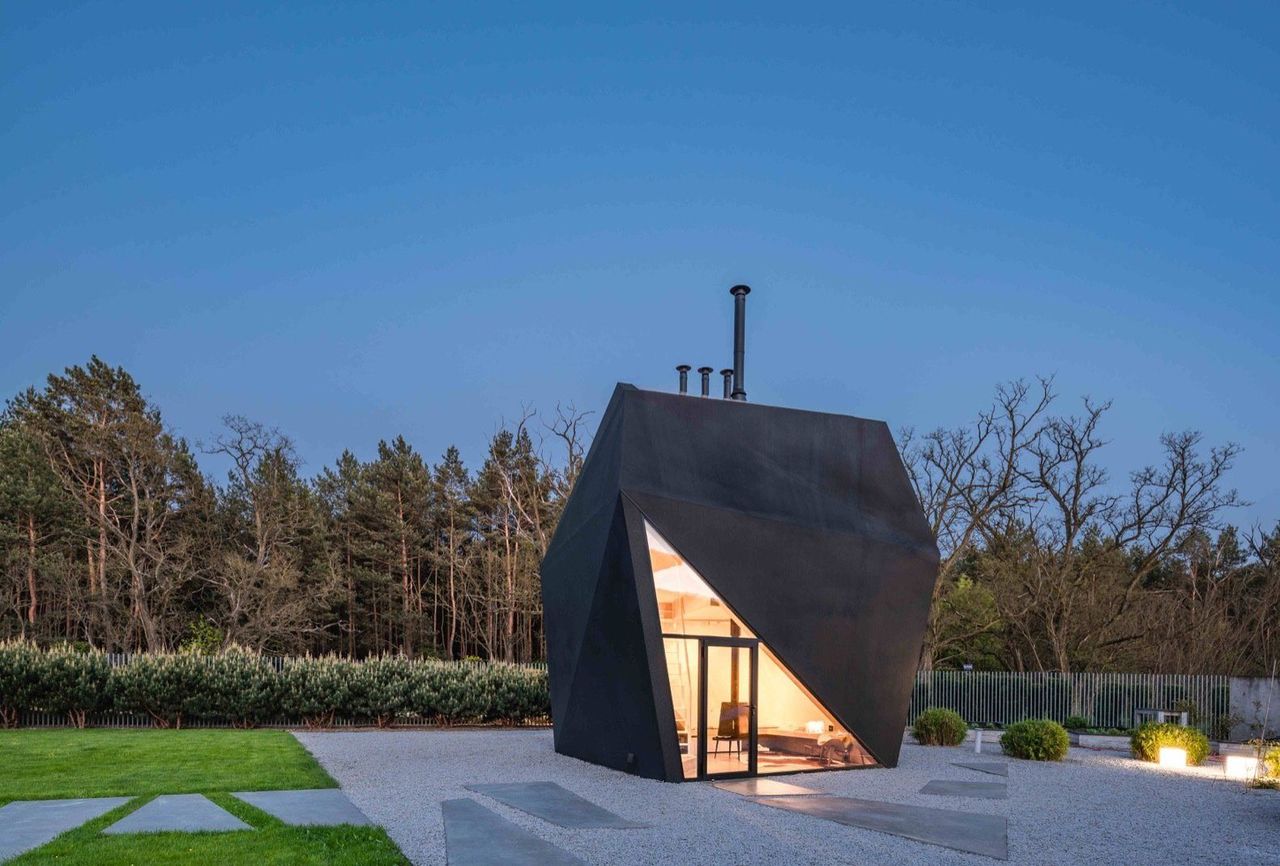 Using a steel structure posed challenges for both the design and construction process, say the architects. "It required high accuracy and none of the elements were repeatable."

"The building is also intended to serve a decorative function, as a sculpture in the home garden space," note the architects.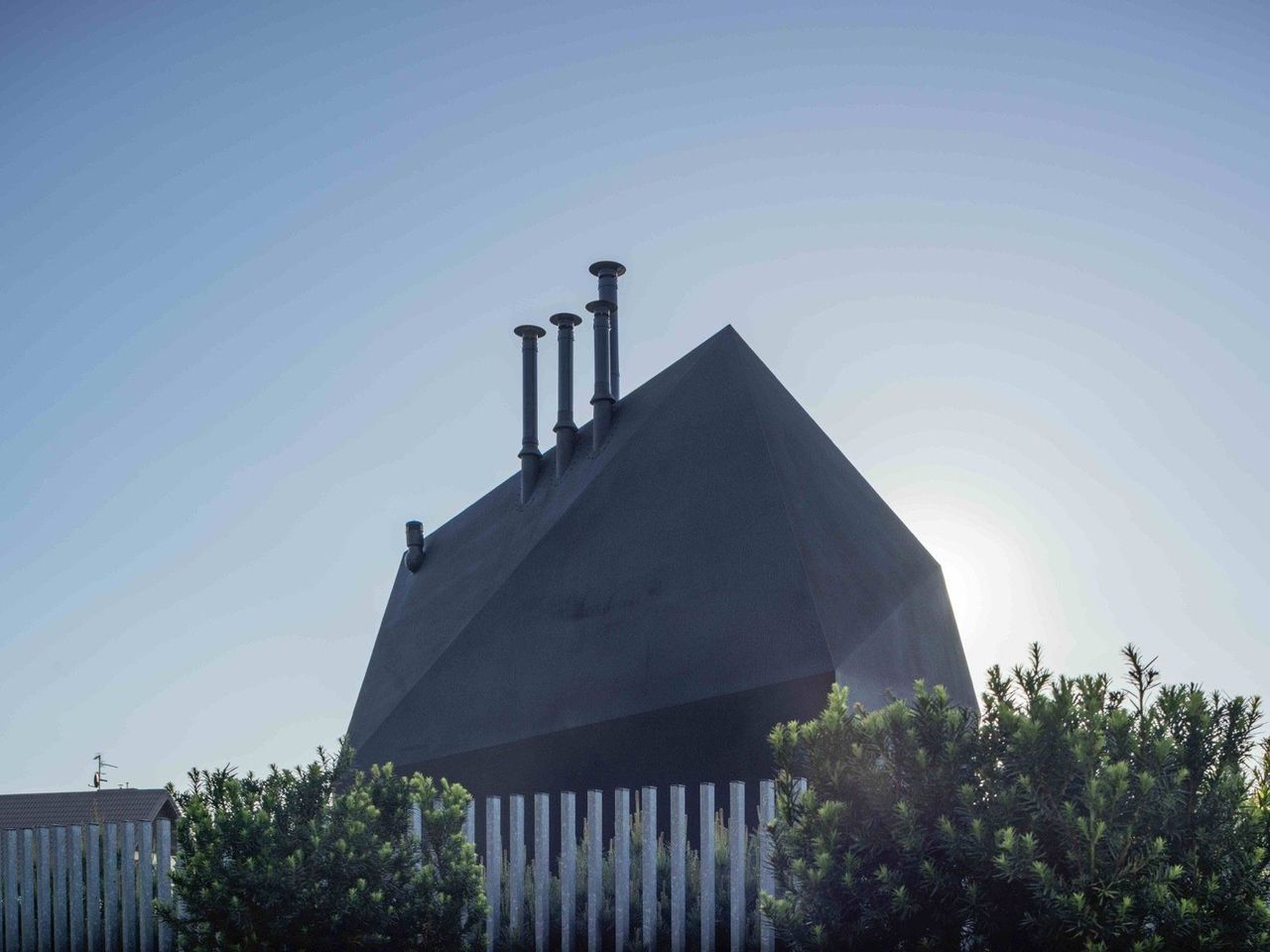 When viewed from the adjacent road and forest, the Origami House appears completely closed with no visible windows.