In the early, '70s Mario Bellini debuted his Camaleonda Sofa to the world at New York's Museum of Modern Art as part of its archetypal show Italy: The New Domestic Landscape. A product of the Italian words for "chameleon" and "wave," the design piece was one of the stars of the exhibition that explored the relationship between spaces and families thanks to its innovative modular design and eye-catching bubble-like curves. "Of all the objects I have designed, Camaleonda is perhaps the best in terms of its sense of freedom," the architect and designer once described it. "It's a piece of furniture with a secret and an extraordinary gift of longevity." In the immediate years following the MoMA show, the Camaleonda Sofa had a limited production run in collaboration with B&B Italia. But just as quickly as it earned its place in the cannon of designer furniture, it exited. As production ceased, the cult-favorite couch could only be found second hand through auction houses like Cherish and 1stdibs. That is until now.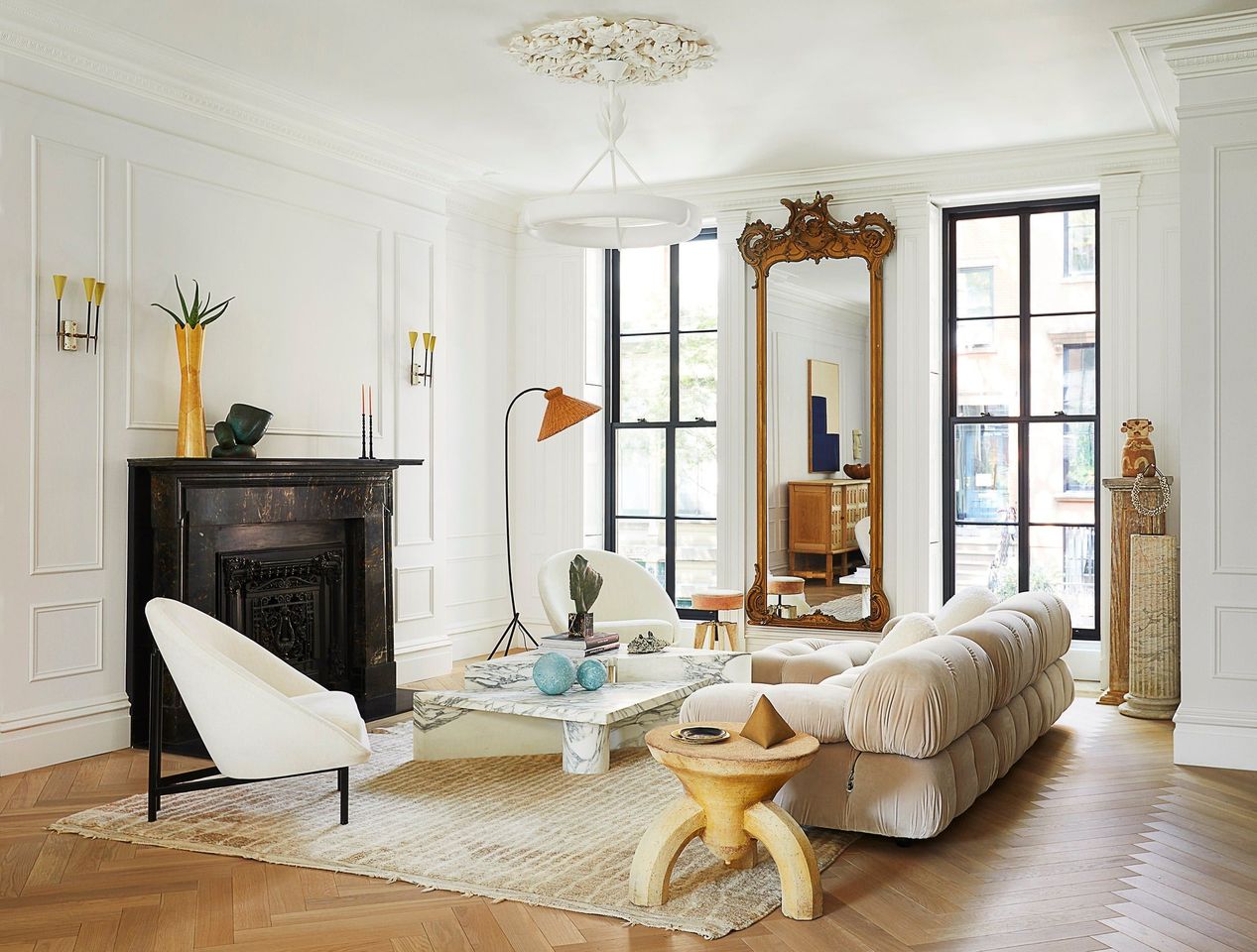 While the statement couch has long been a focus for collectors such as Daniel Arsham, Marc Jacobs, and Athena Calderone, recently it has popped up on social media as the latest interior trend. Chrissy Tiegen even accidentally went viral when she sat atop a Camaleonda to promote her new book. But how could a piece no longer being made become the most must-have item? Enter Eternity Modern, a furniture line focusing on Mid Century Modern furniture, who produces reproductions of Bellini's Camaleonda, which means for the first time in about five decades a new couch can be yours. Even better? It can be fully customized. While the original couch was typically known for its suede and boucle fabrications, thanks to Eternity Modern's streamlined production process in which each modular piece is hand created, customers can personalize their piece to their choosing, with an array of colors and fabrics ranging from classic boucle to sexy leather and even cashmere. A combination of modules are available, too, to fully design your own set. Here, L'OFFICIEL speaks to the brand about how owning your very own Mario Bellini is just one click away.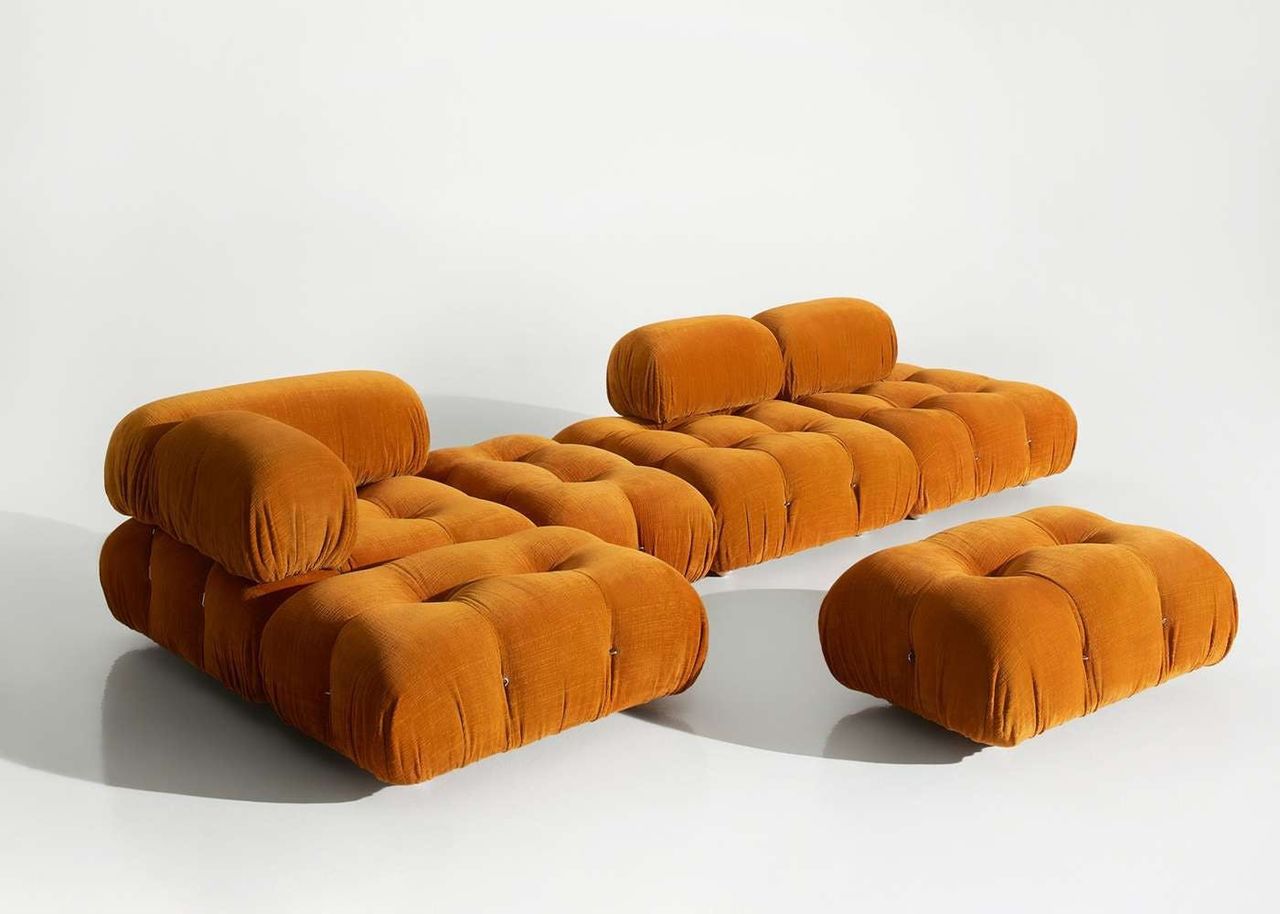 The original Camaleonda and a repropduction from Eternity Modern.

L'O: How did Eternity Modern learn how to accurately reproduce the Camaleonda design?

EM: Eternity Modern has a team of skilled craftspeople behind the scenes who specializes in manufacturing and design. We studied and explored the inner build and upholstery details of the vintage Camaleonda along with making multiple prototypes before releasing our reproduction. The main difference would be the materials utilized as we have our own in-house sourcing team.


"It's a piece of furniture with a secret and an extraordinary gift of longevity."


L'O: Fifty years since its original design, the Camaleonda has never been more popular. How can you explain its resurgence and young people's new interest in the sofa?

EM: The Camaleonda is a work of art and its popularity never quite went away. The cloud-like aesthetics and voluptuous curves of the Camaleonda have been pictured in many interior tastemakers' homes over the last year, and that, coupled with its comfortable and "Instagrammable" design aspect, has most definitely heightened the overall appeal of the sofa.
L'O: Why do you think modular design in general has become so popular?

EM: Modular design delivers both functionality and beauty. It provides creative freedom for you to design your own configuration, and can also be switched up with ease if you want a refresh on your home layout. It simply offers way more choices and possibilities than a regular couch ever would.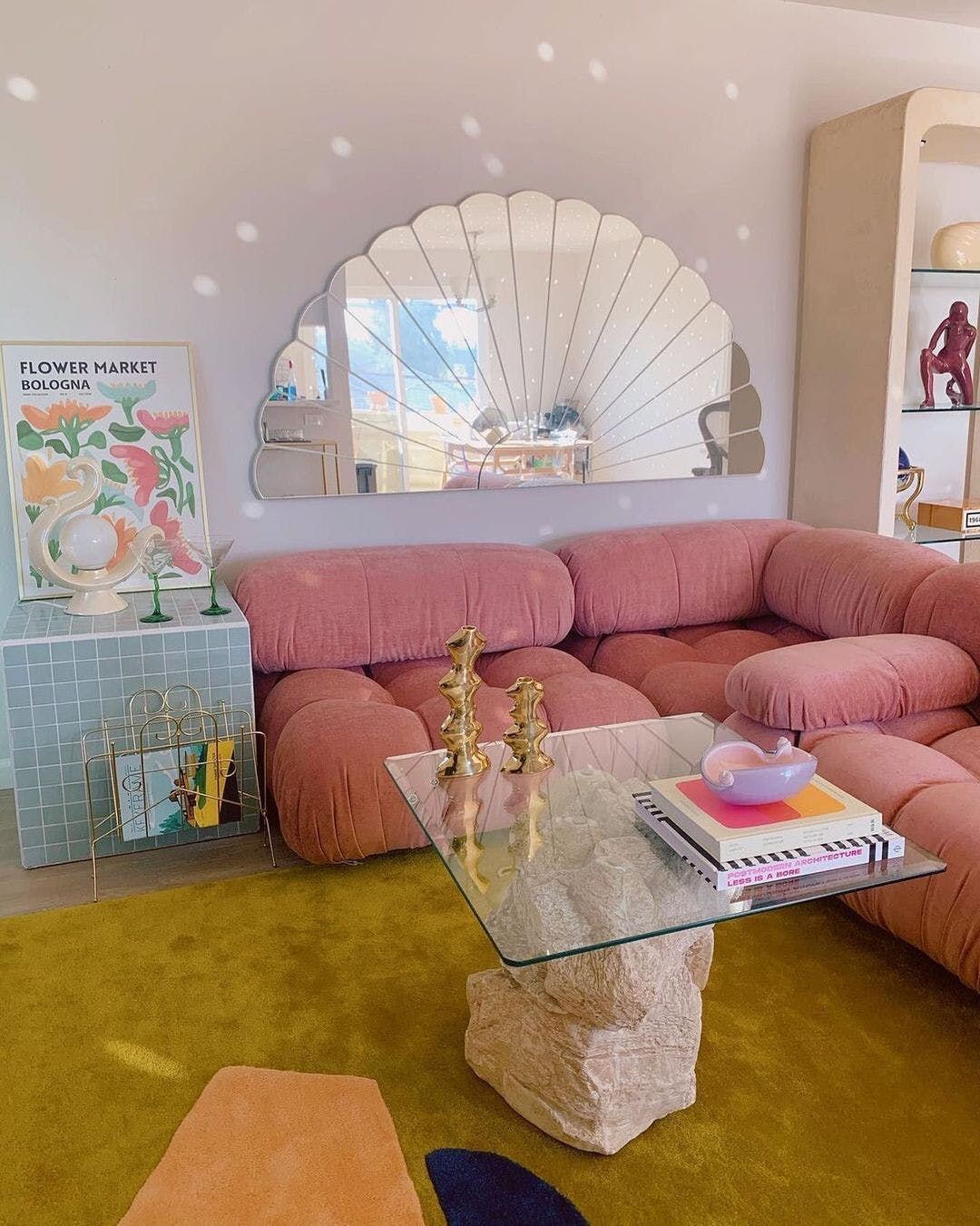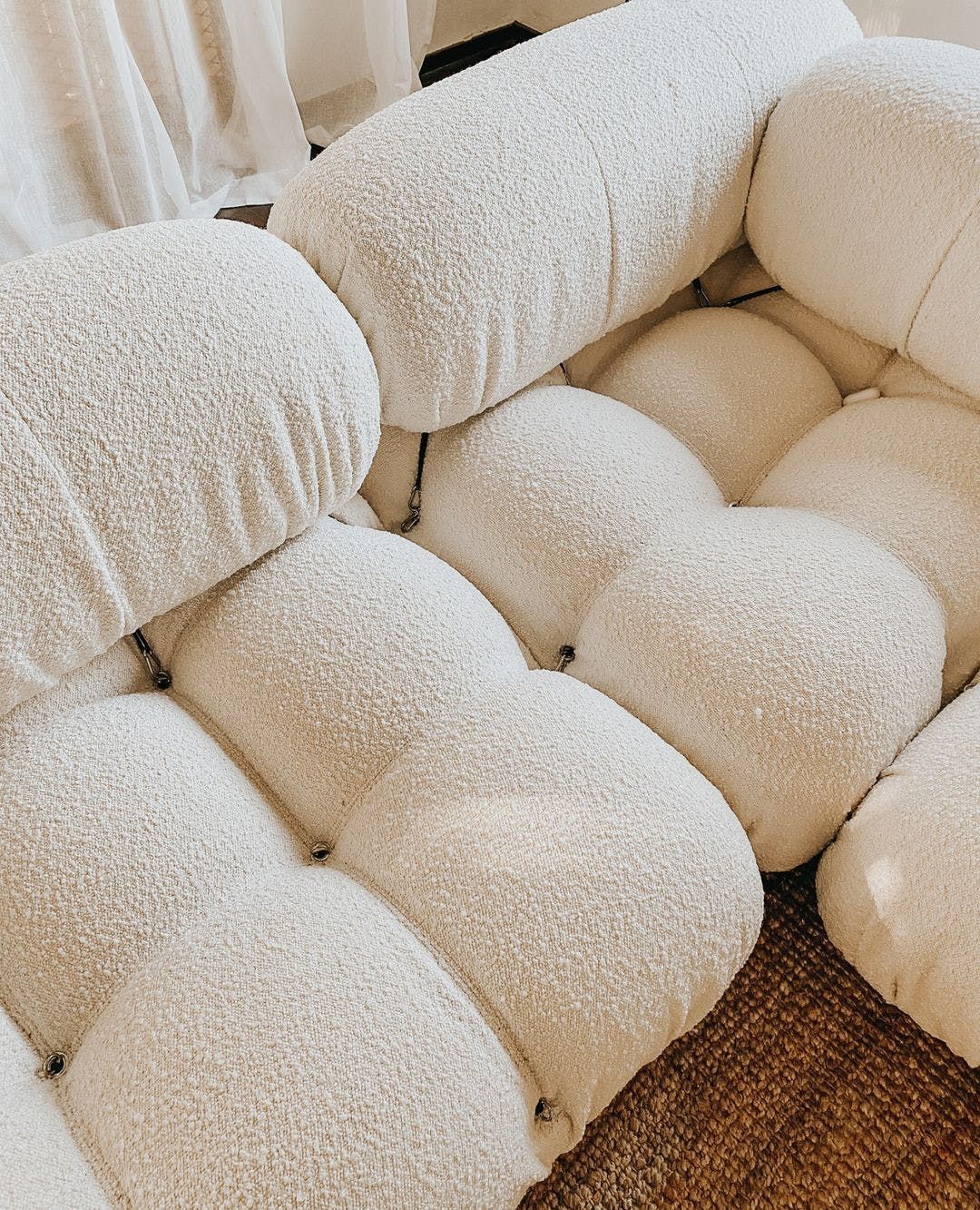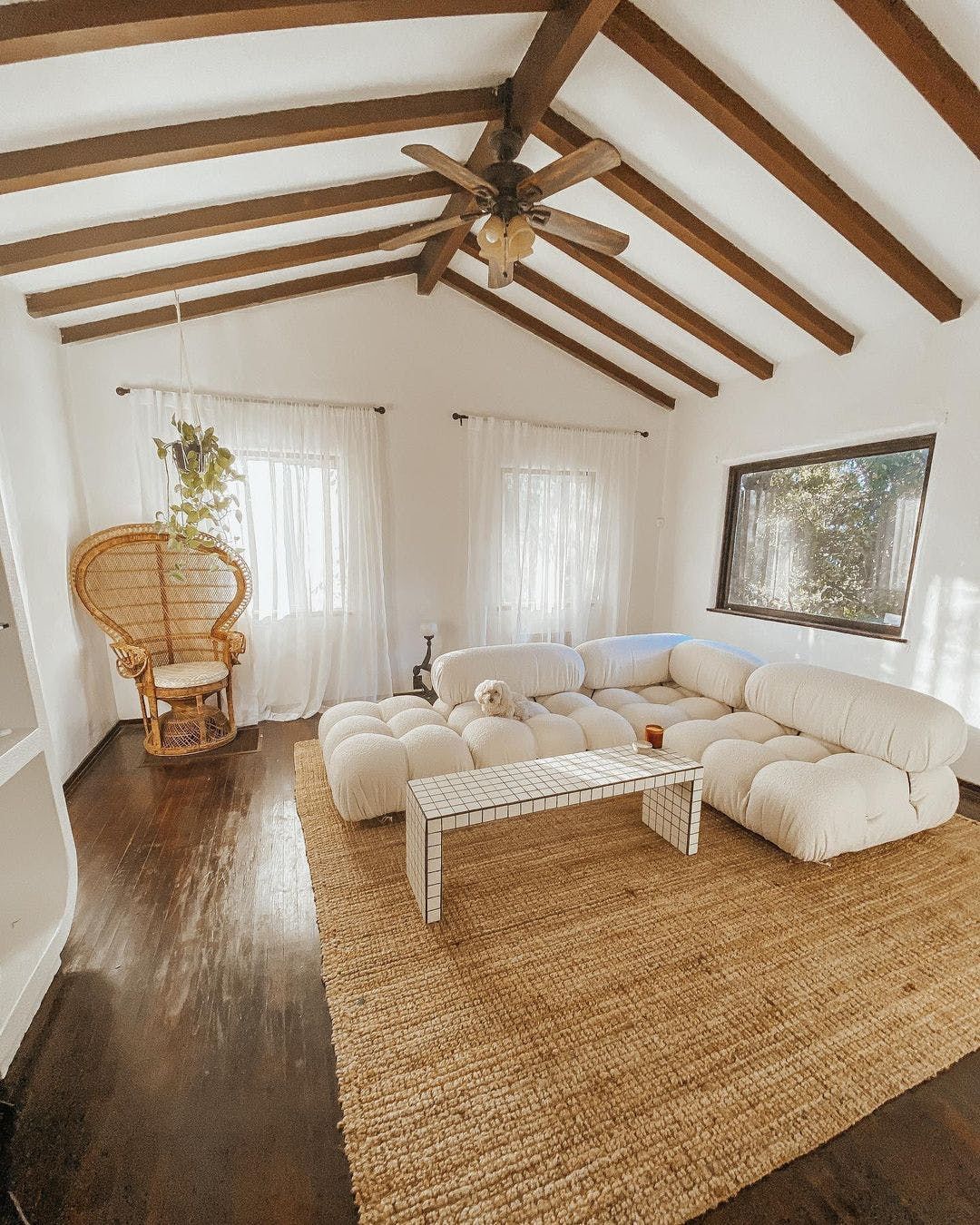 L'O: What are the benefits of customizing a couch?

EM: Customizing a couch means both your wants and needs can be fulfilled, whether you're more concerned with the functional features like maintenance and kid/pet-friendly materials, or the style aspects like colours and textures. It allows you to bring the vision for your home to life, and to us, that means you've successfully elevated your personal space to live more beautifully.