In 2011, a couple approached Ma Modular about constructing a "modest but generous" residence where they could stay while visiting their children and grandchildren in Austin, Texas. With this brief in mind, Ma Modular founding principal Chris Krager developed a custom version of the firm's Casita 850 home.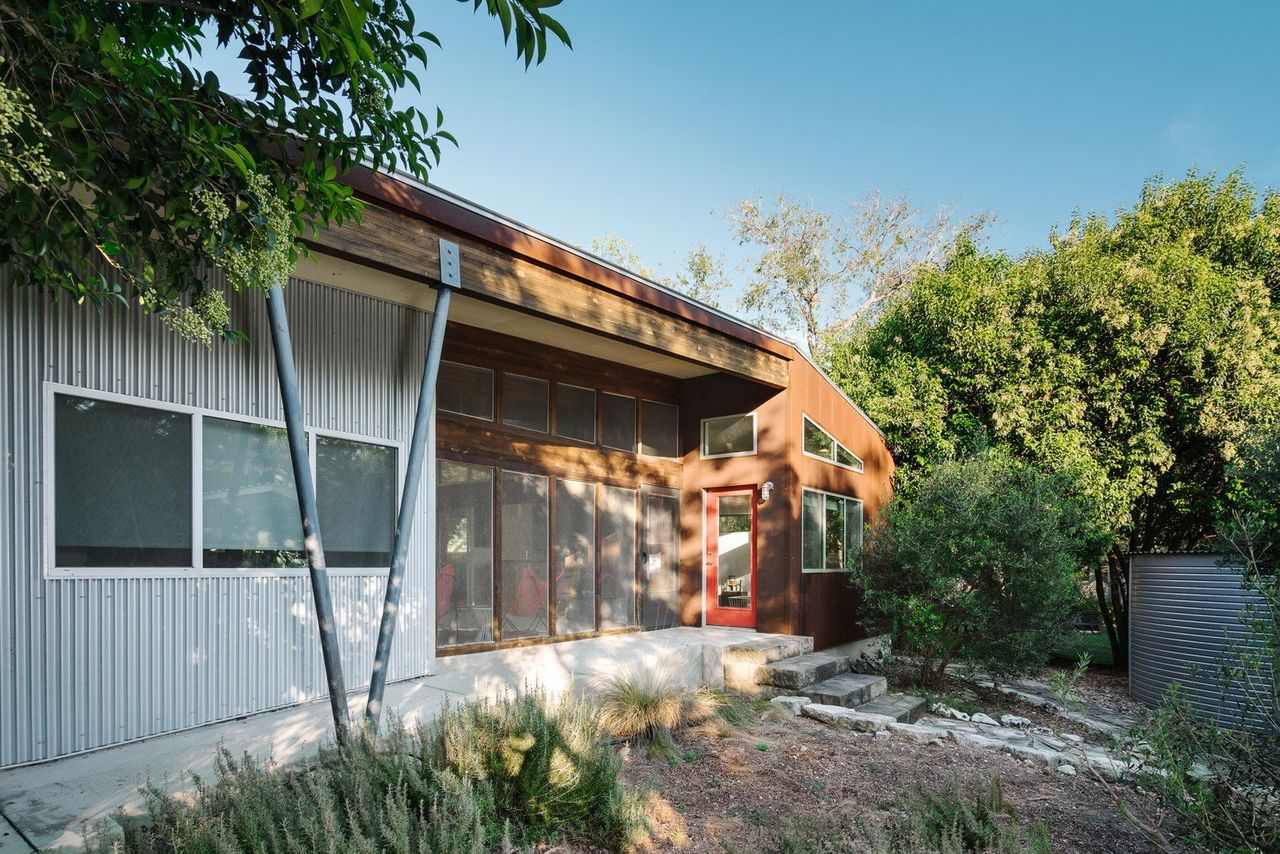 The exterior of the home features corrugated metal, wood siding, and weathered steel panels. A V-shaped column helps hold up the front porch.

The Casita 850 is a modular version of the "Texas dogtrot," a vernacular style of home that was common throughout the southeastern United States in the 19th and early 20th centuries. The typology is also known as a breezeway house, because of the connecting link at the center of the home. This layout works well in hot southern climates because the open corridor allows for cooling breezes.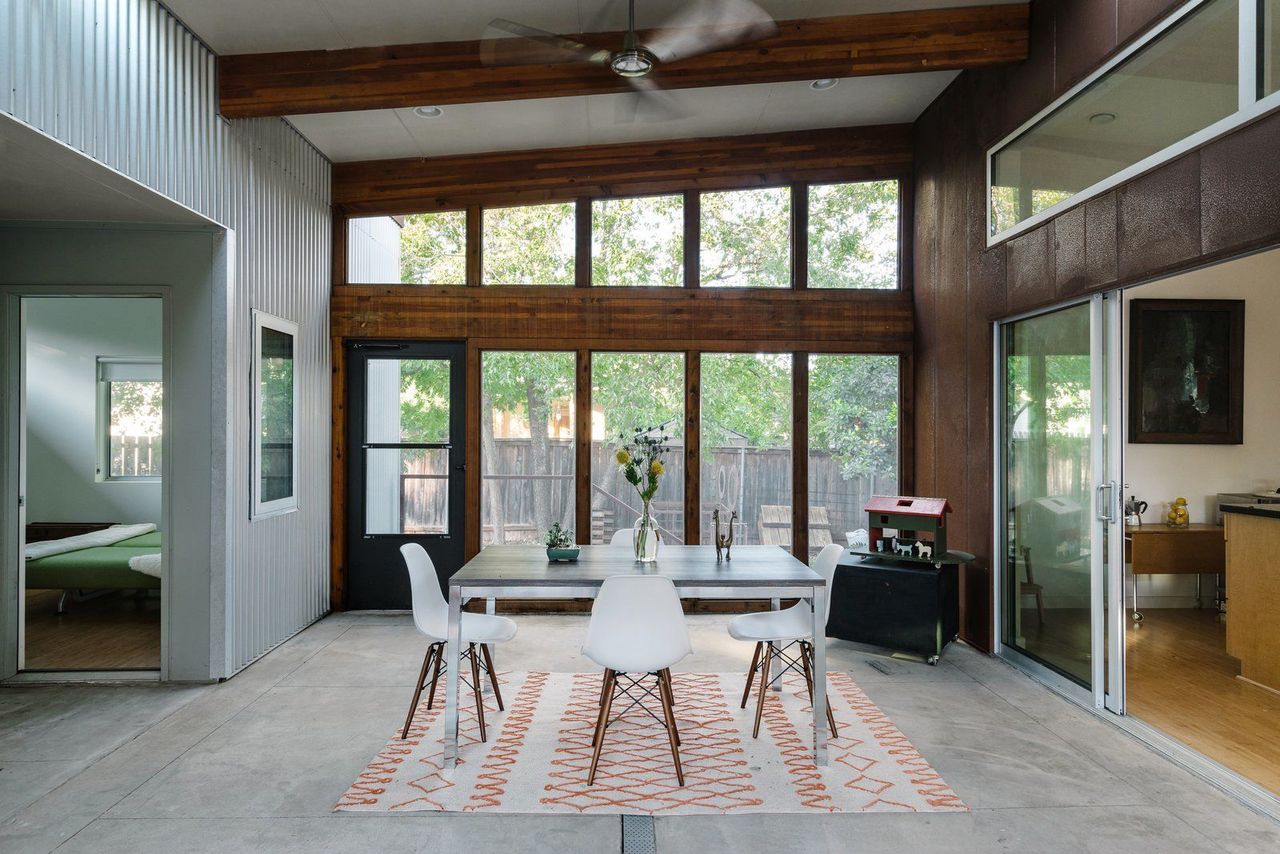 A central breezeway connects two parts of the home, allowing breezes to pass though.

In this home, one module holds the public spaces (the living, dining, and kitchen areas), while another module hosts the private spaces (the bedroom, office, two baths, and a utility closet). These two modules are bridged by a screened-in porch that is equivalent in size to the other units.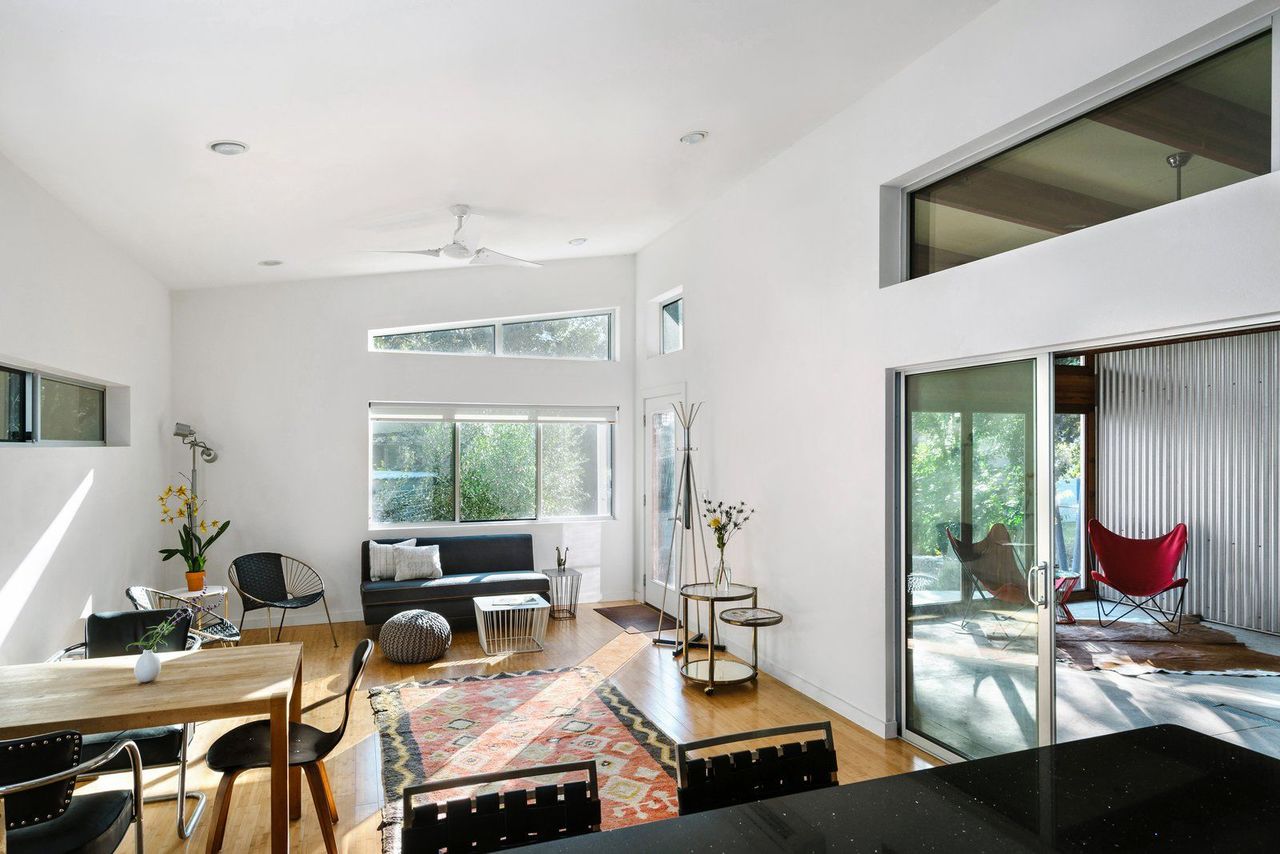 The home's asymmetrical gabled roof defines the ceiling heights of the interior spaces.

The single-level residence has a low, asymmetrical gabled roof with a distinctly modern, if not midcentury, feel. A shaded porch at the entryway helps to mitigate heat from the strong Texan sun.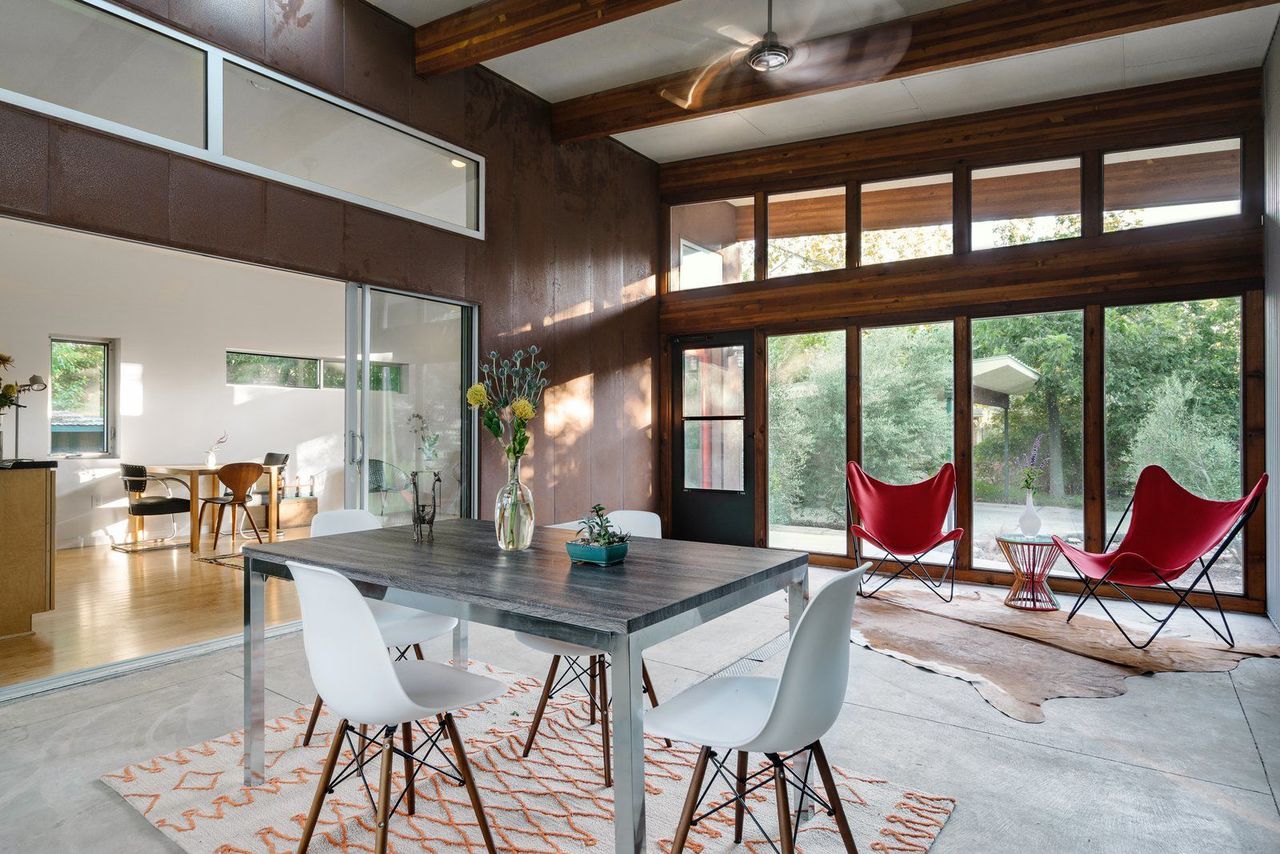 The generous size and ceiling height of the home's central room make it feel gracious and generous, even though the whole residence is only 850 square feet.

The interiors feature high ceilings and clerestory windows that bring in tons of natural light. The central room acts as an open living space with glazed walls on either side and a skylight.

The two modules located directly off this room are clearly distinguished through their materiality. The kitchen/dining/living module is clad in weathered steel, while the module containing the bedrooms is clad in corrugated metal.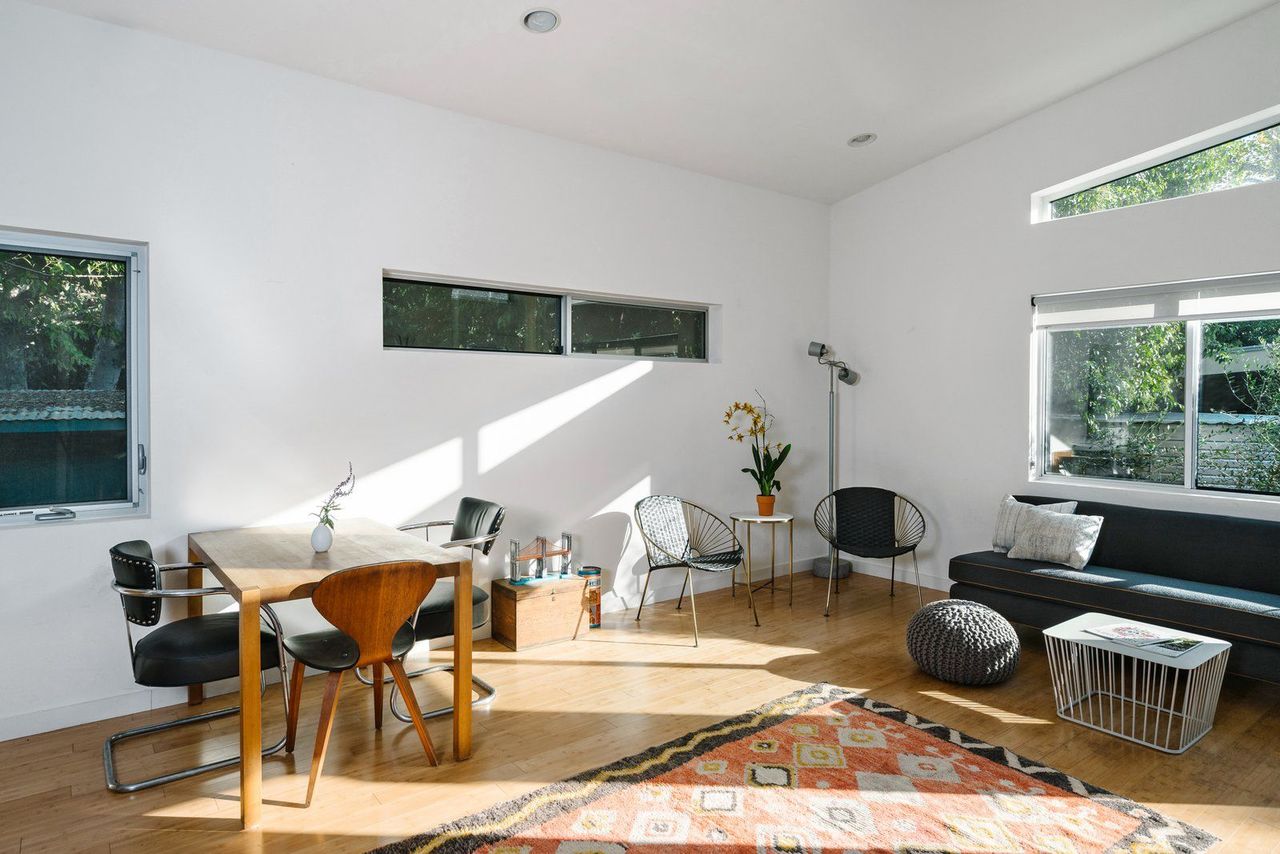 A variety of carefully placed windows fill the living/dining/kitchen unit with light while maintaining a sense of privacy.

Krager is also the founder of KRDB, a design/build/develop firm formed in 2001. Both firms focus on affordable design with a particular interest in modular construction and non-traditional development models.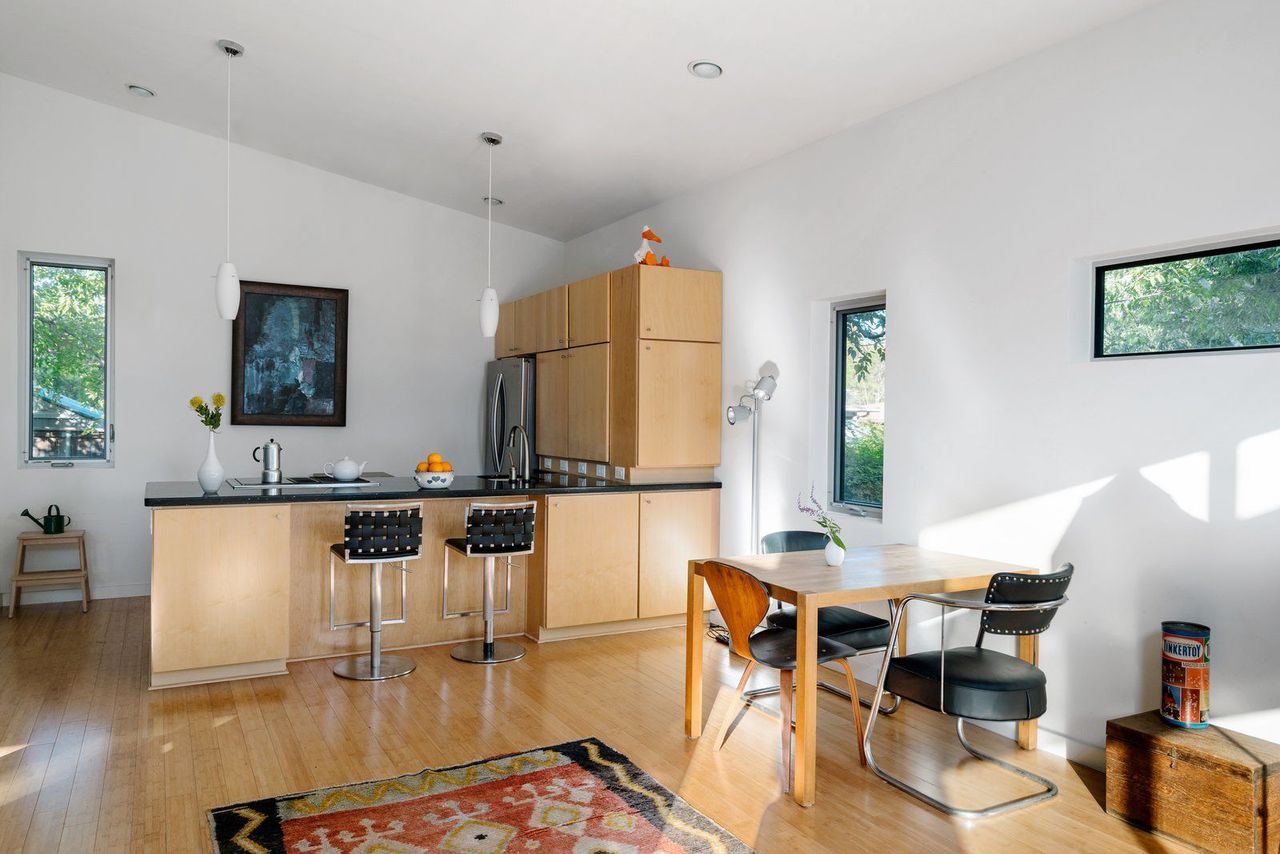 The kitchen/living/dining unit has an open plan with an L-shaped kitchen and island.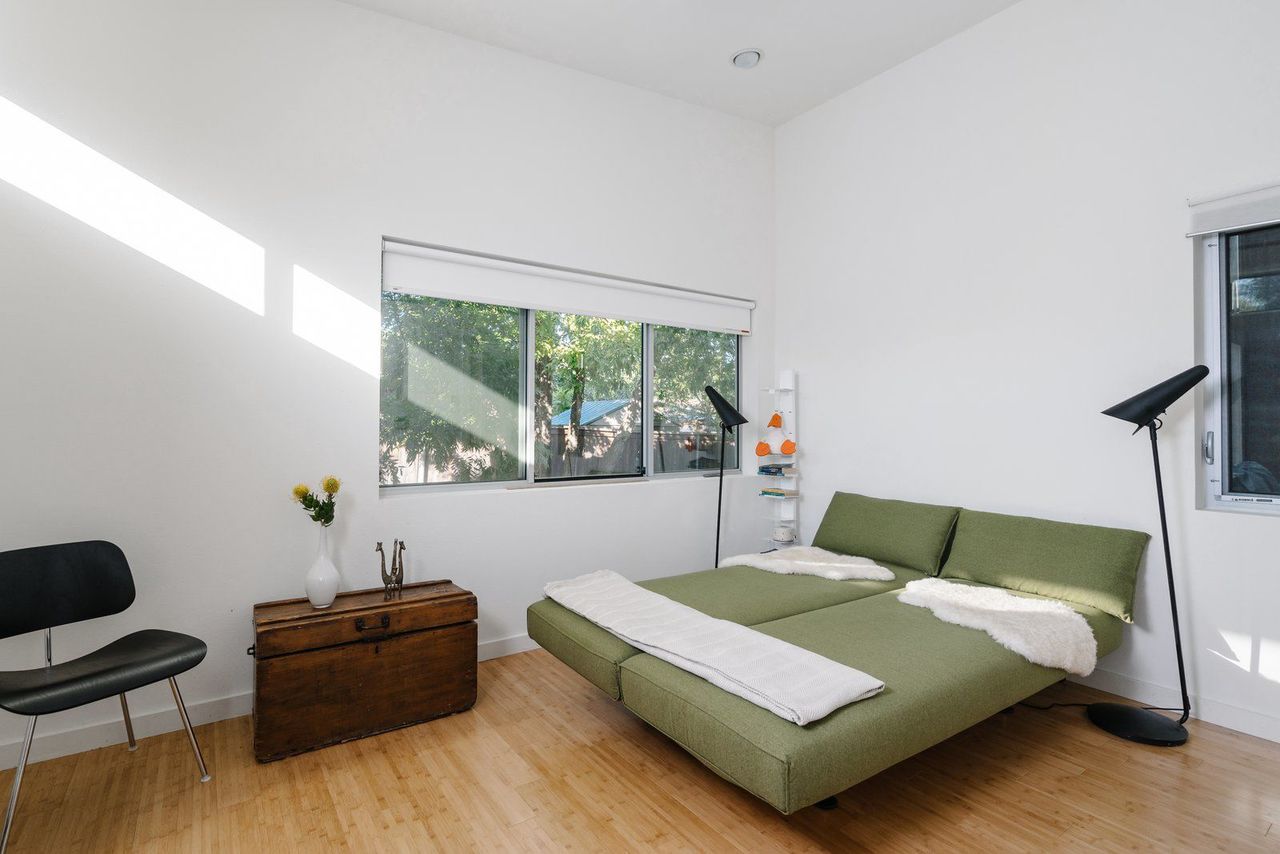 One of the three modules houses the private spaces, including a bedroom, two bathrooms, a utility closet, and a laundry area.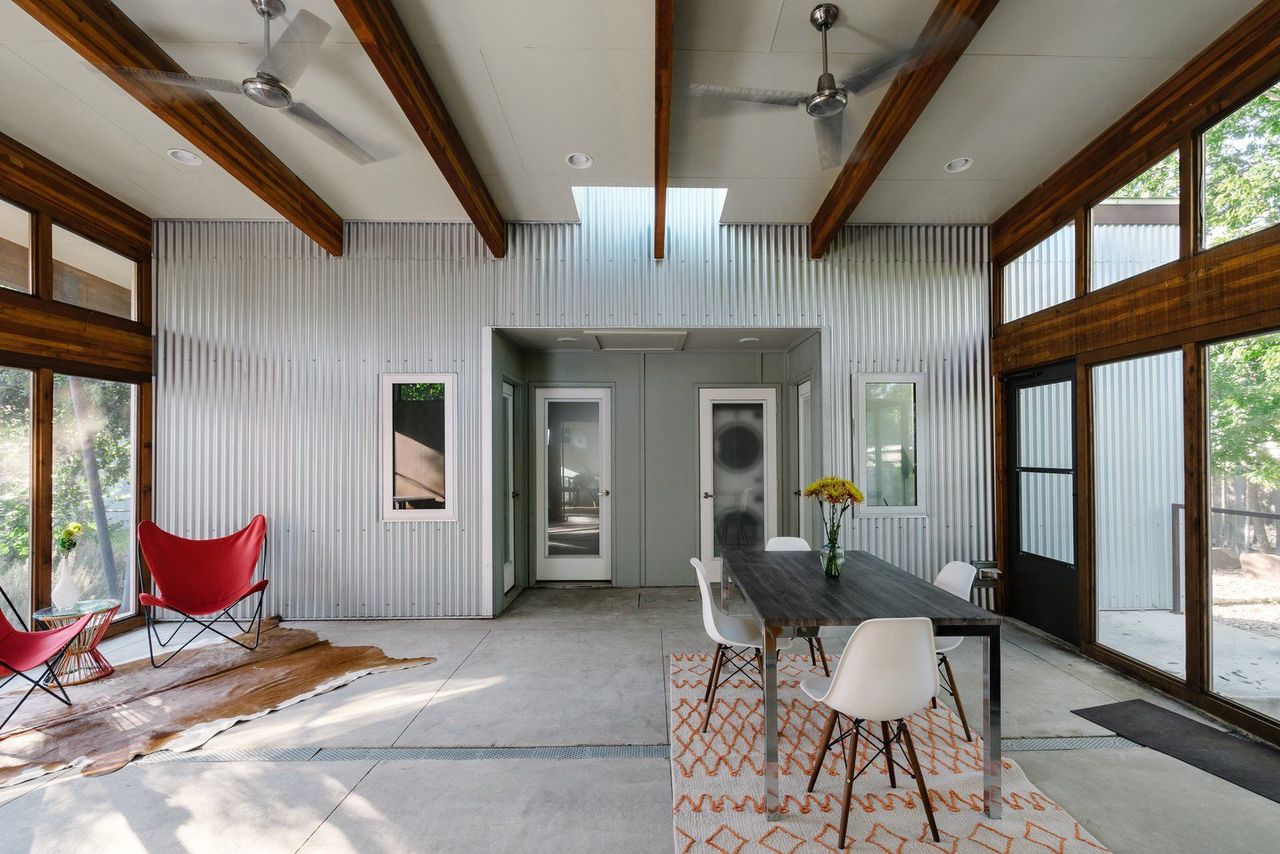 The home's breezeway is glazed on two sides, while the other two sides are bound by the adjacent units.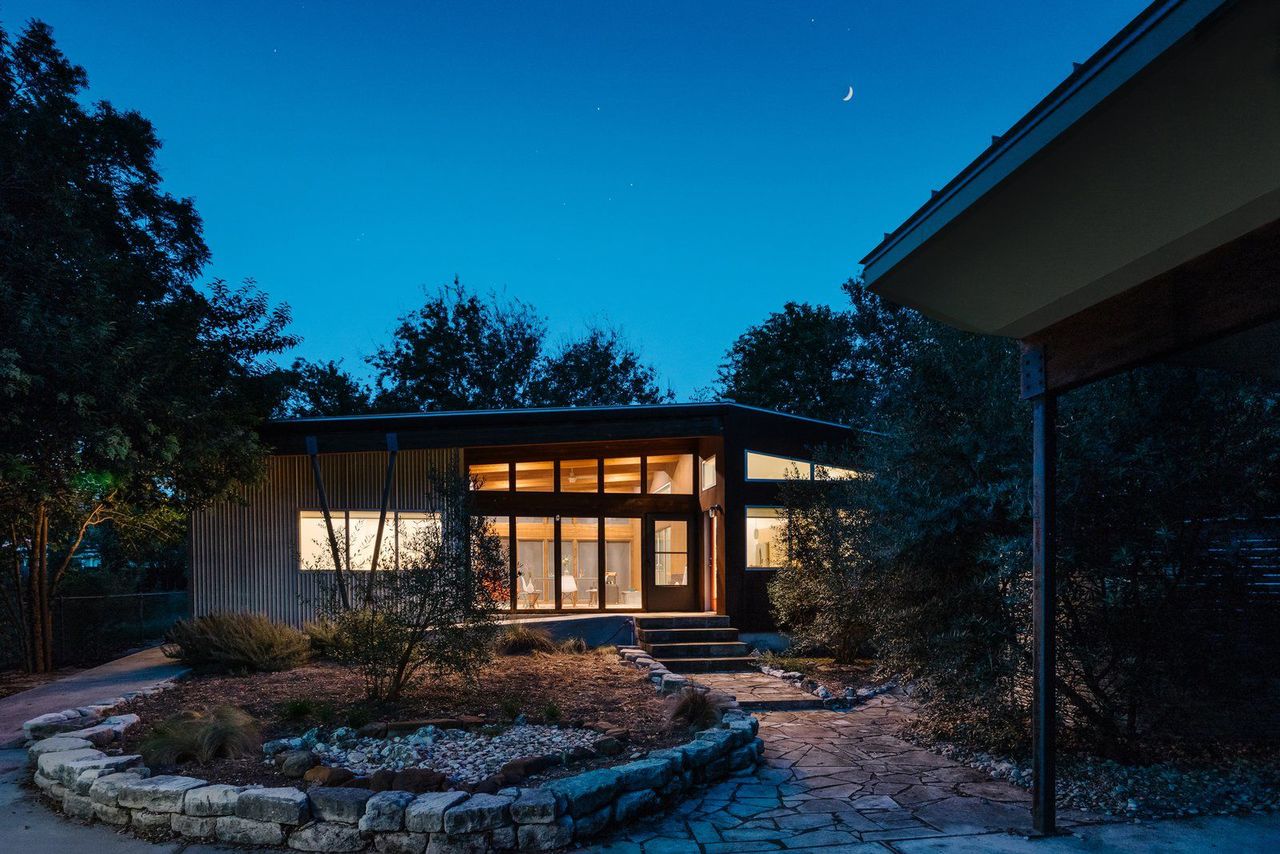 The custom Casita 850 build at dusk.




The tripartite plan of Casita 850 shows the central breezeway, with more private spaces on one side and more public on the other.