In the Dutch hamlet of Giethmen, Amsterdam–based practice Woonpioniers has completed Indigo, a prefabricated home and studio, for sculptor Lia Harmsen. The custom, 861-square-foot, modular home has fully glazed walls on the front and back, allowing natural light to fill the entire space. A central wooden volume contains the kitchenette, bathroom, and shower, and a set of steps with built-in drawers lead up to a spacious sleeping loft.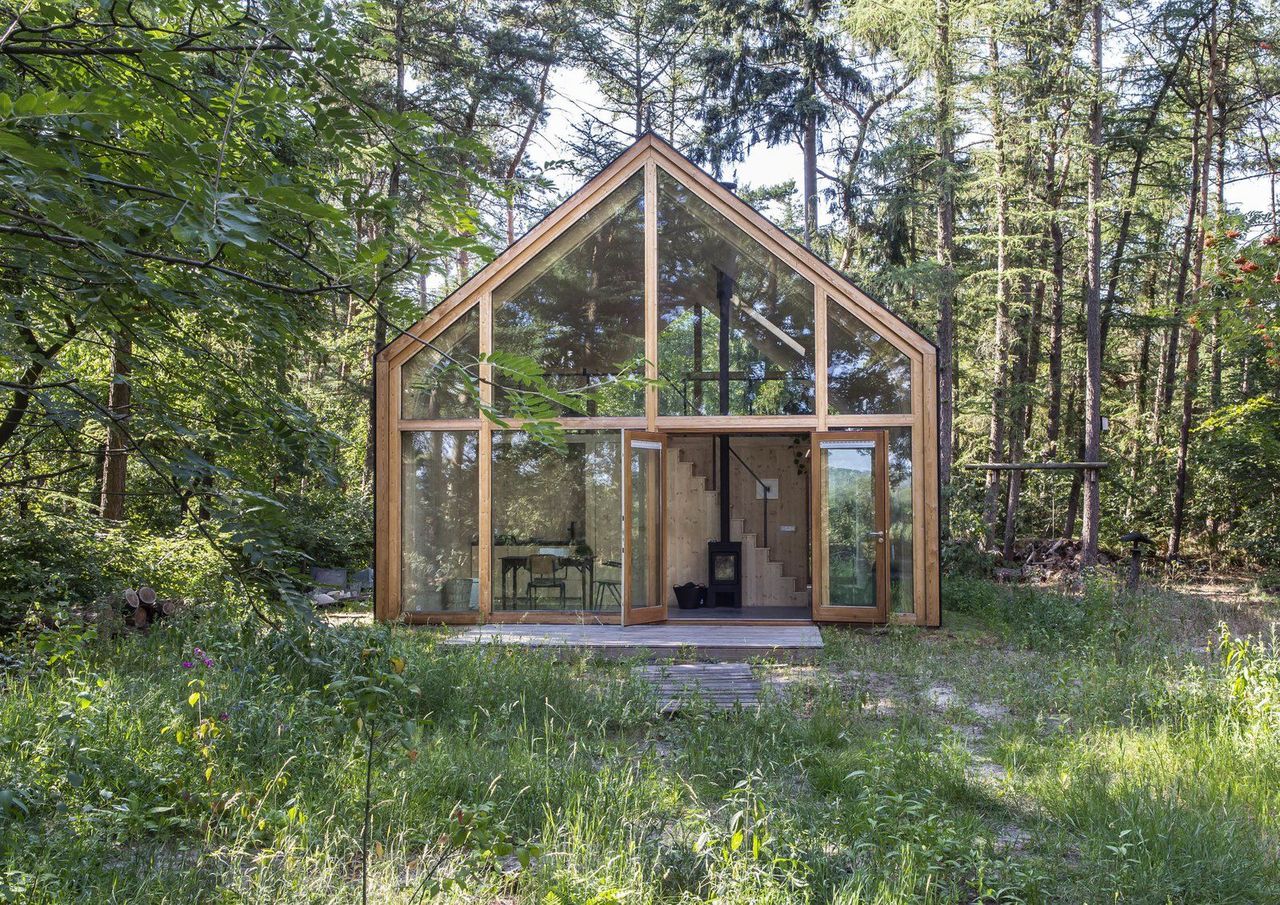 Sculptor Lia Harmsen rents the dwelling to guests whenever she travels.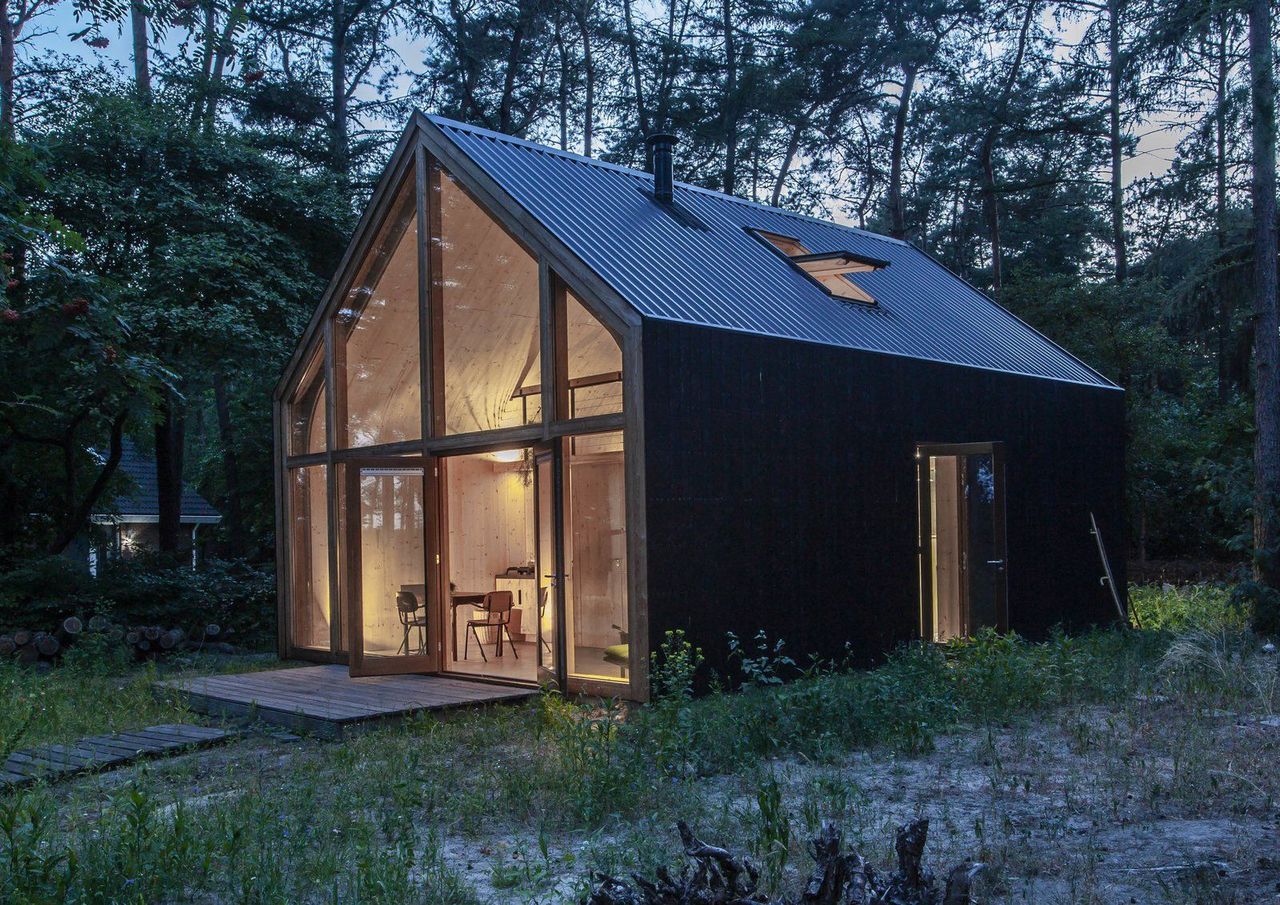 Chosen for their climatically self-regulating properties, the materials used for Indigo are eco-friendly and non-toxic.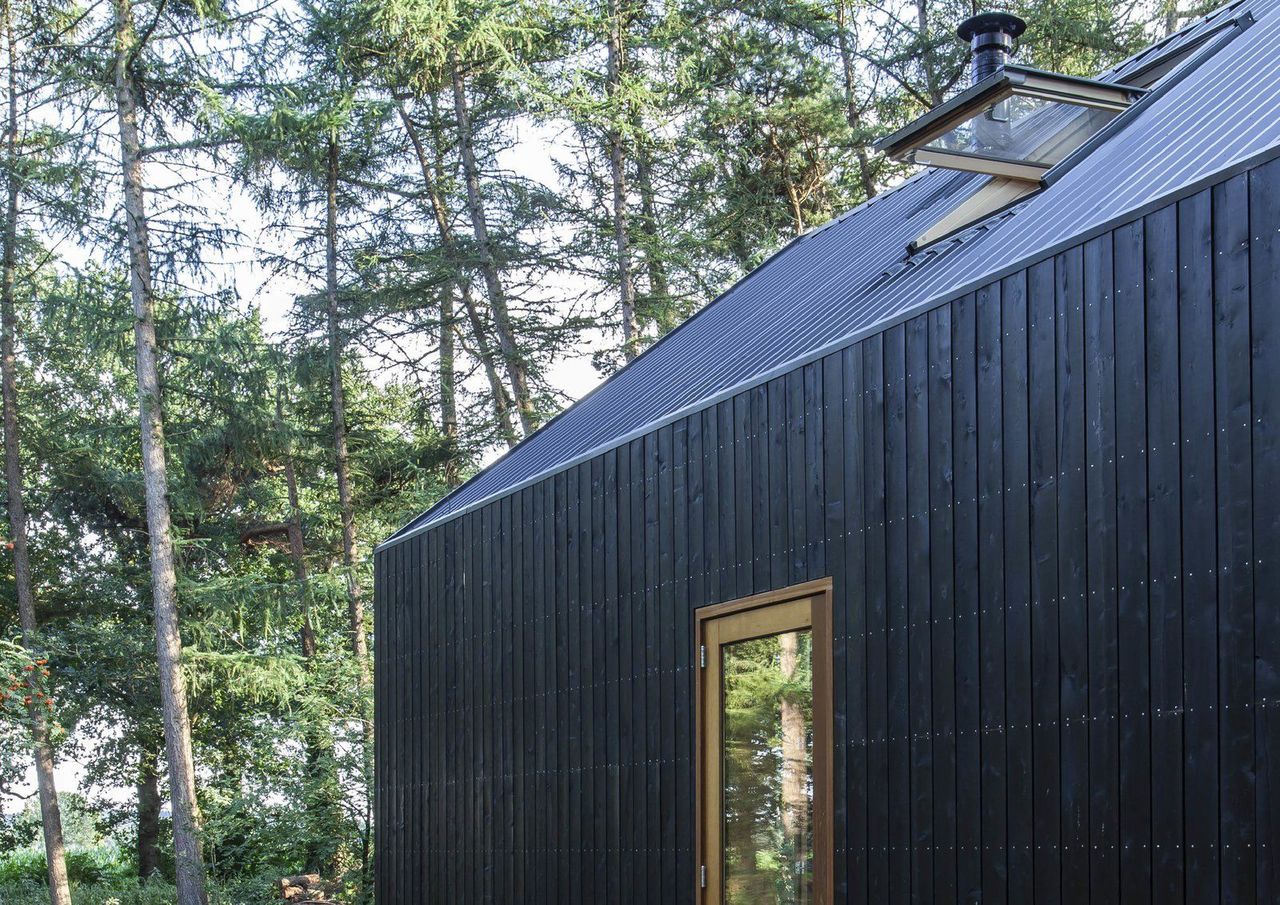 A sky-lit window brightens the sleeping loft.

On the studio side to the north, the wooden volume provides space for stonework tools and a kitchen countertop. In the living room to the south, the volume accommodates a small kitchen and leads to the bathroom, which sits under the lofted bedroom.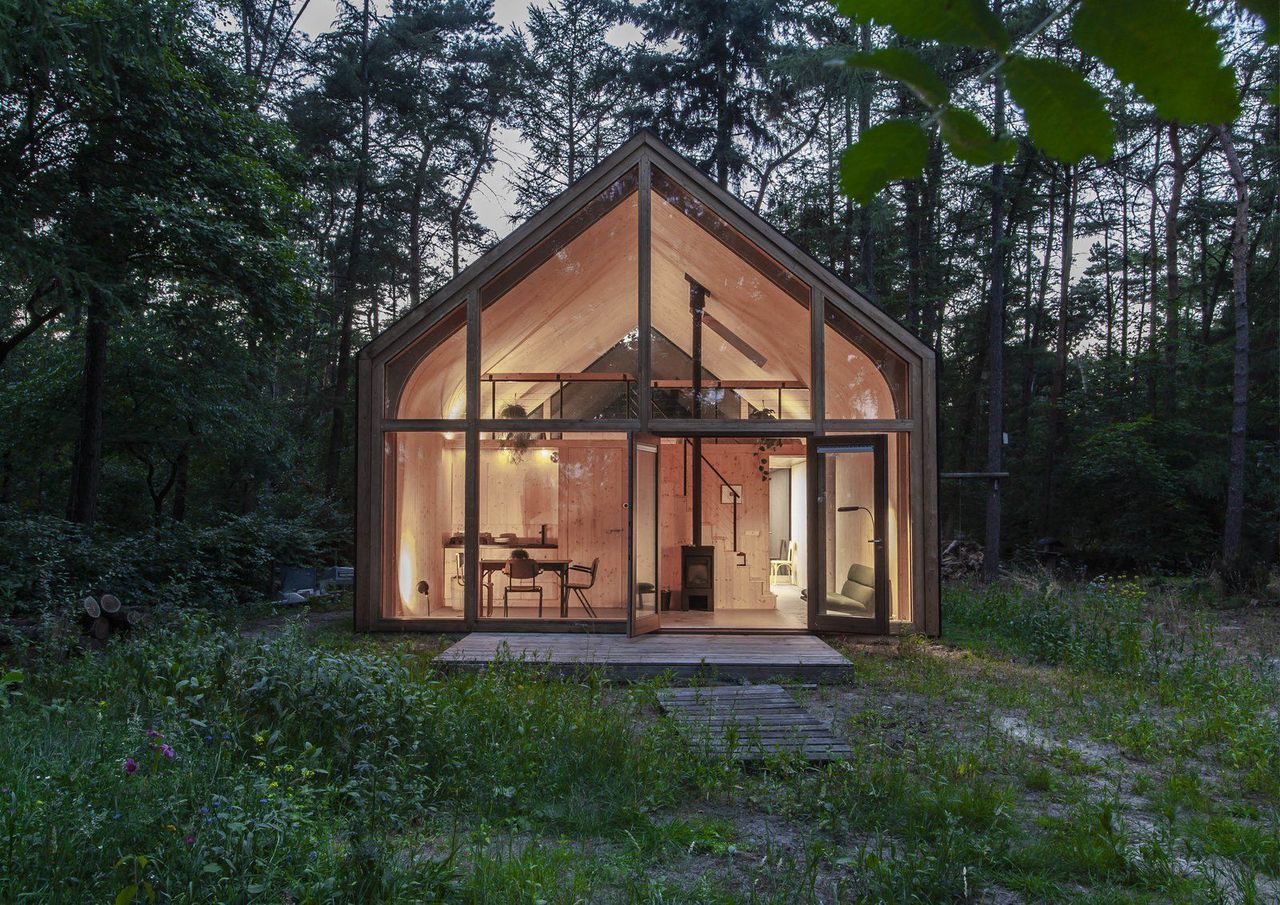 The back of the volume acts as a wall that separates the living spaces from the sculpture studio.




All the interior woodwork, including the bed and staircase drawers, was custom-made by Blind Interieur.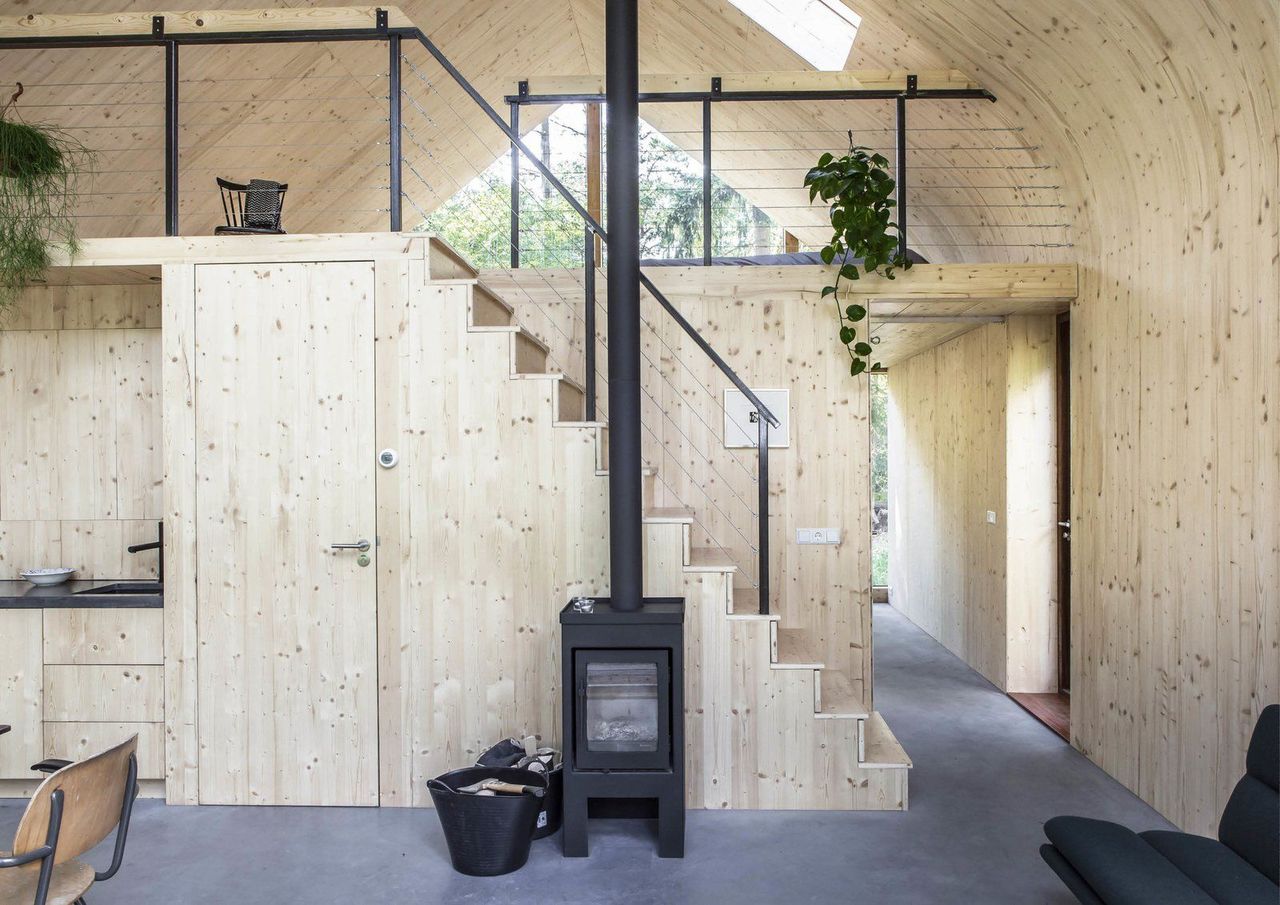 A hearth by de Vogelsangh warms the live/work prefab.

All the interior walls are finished with three-layered wooden sheets made from pinewood. The floor is Profidecke solid timber finished with a transparent coating. Poured pigmented concrete was used for the floor on the ground level and bathroom.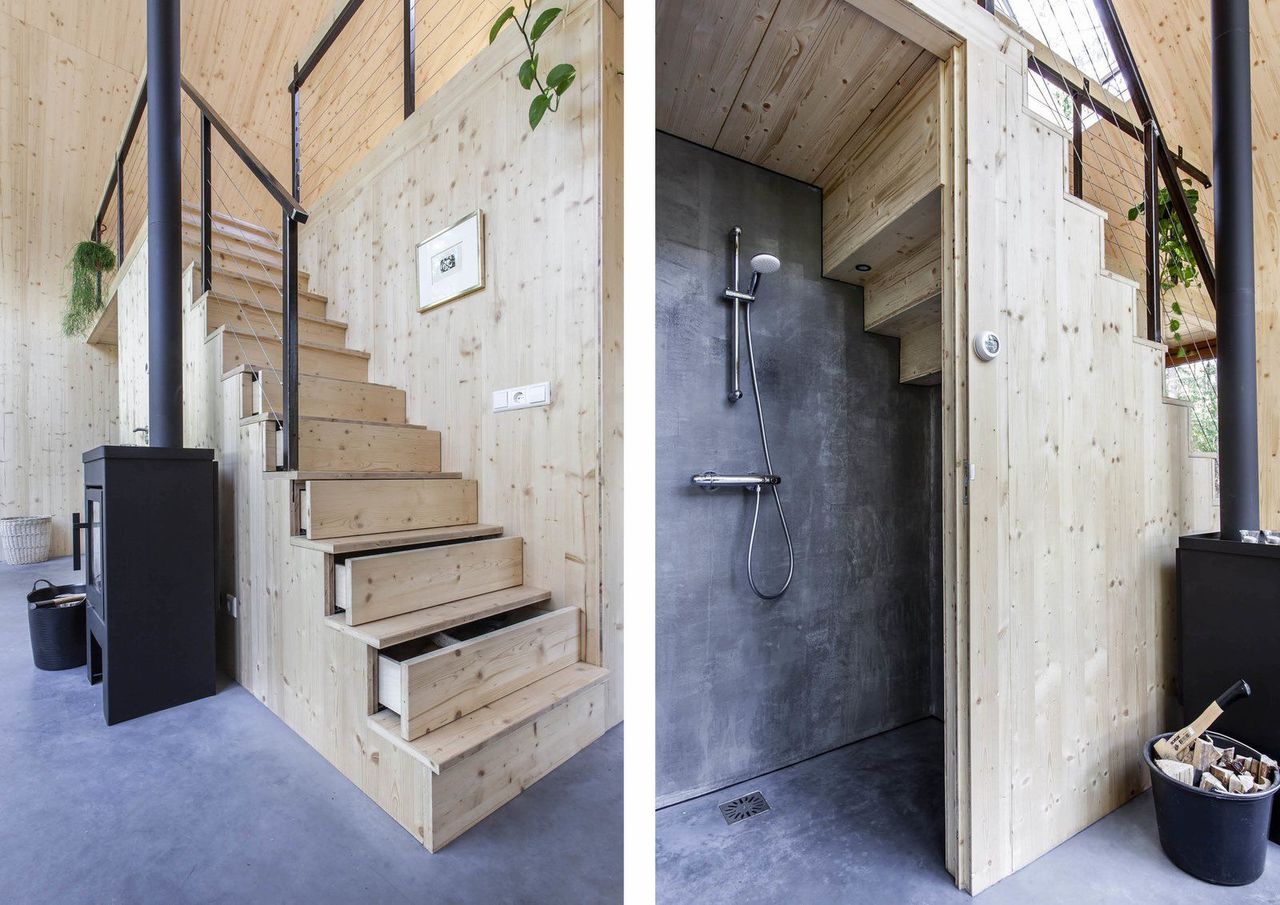 A polished concrete finish was used for the bathroom walls.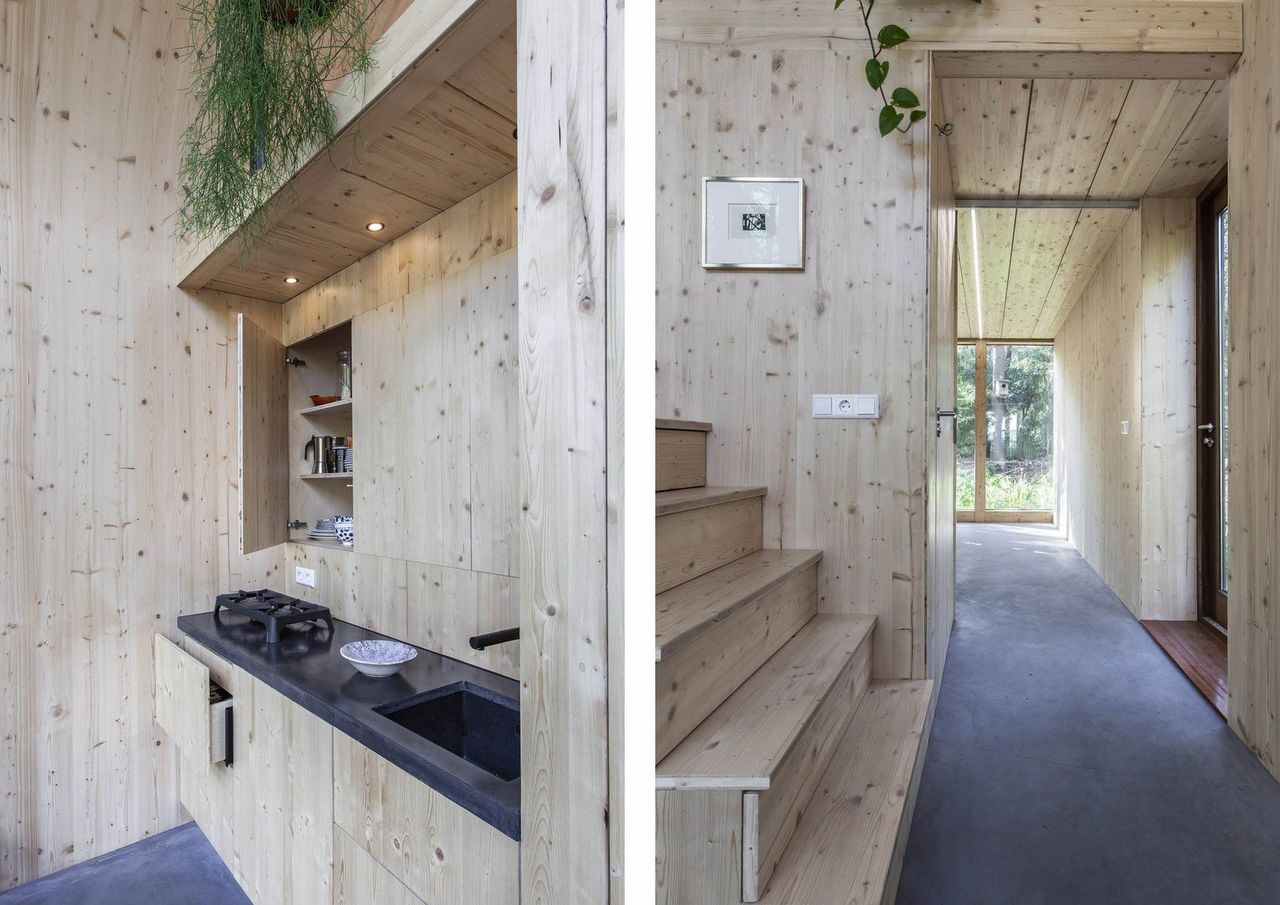 The natural stone kitchen countertops were made by Harmsen.

"The curved connections between the top of the wall and ceiling allow the Indigo to withstand the high structural forces occurring at this bending point without other structural support features," says Woonpionier architect and cofounder Daniël Venneman. "This gives us complete freedom for the interior layout."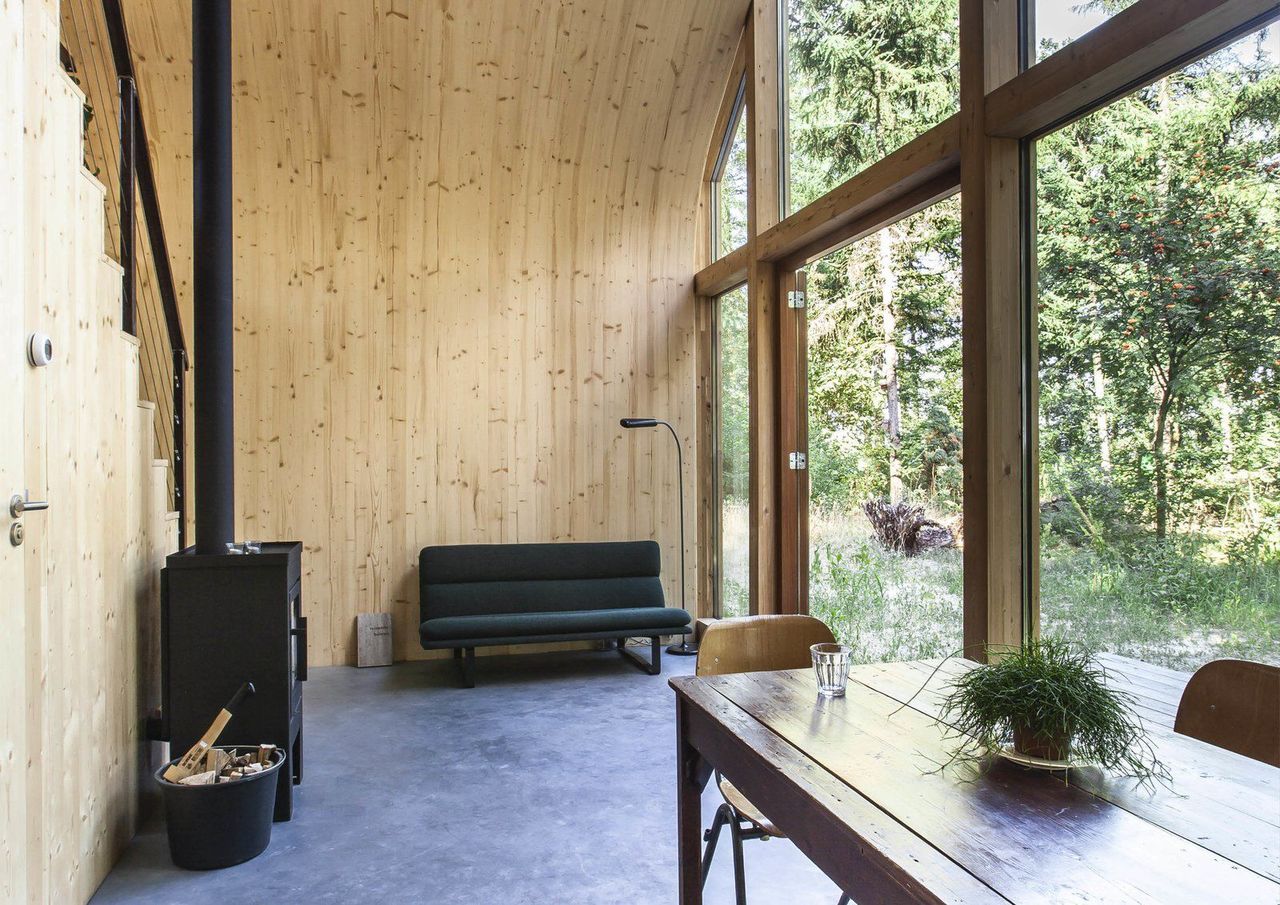 The living and dining area stay connected to the surrounding forest.

Finding a wooden sheet that could be bent, however, proved a challenge. "Two weeks before we started building, the factory that made the wooden sheets we wanted suddenly stopped producing them. Thankfully, we managed to solve the problem by making small incisions in the back of three-layered wooden sheets, which made them bendable to suit our purposes," he says.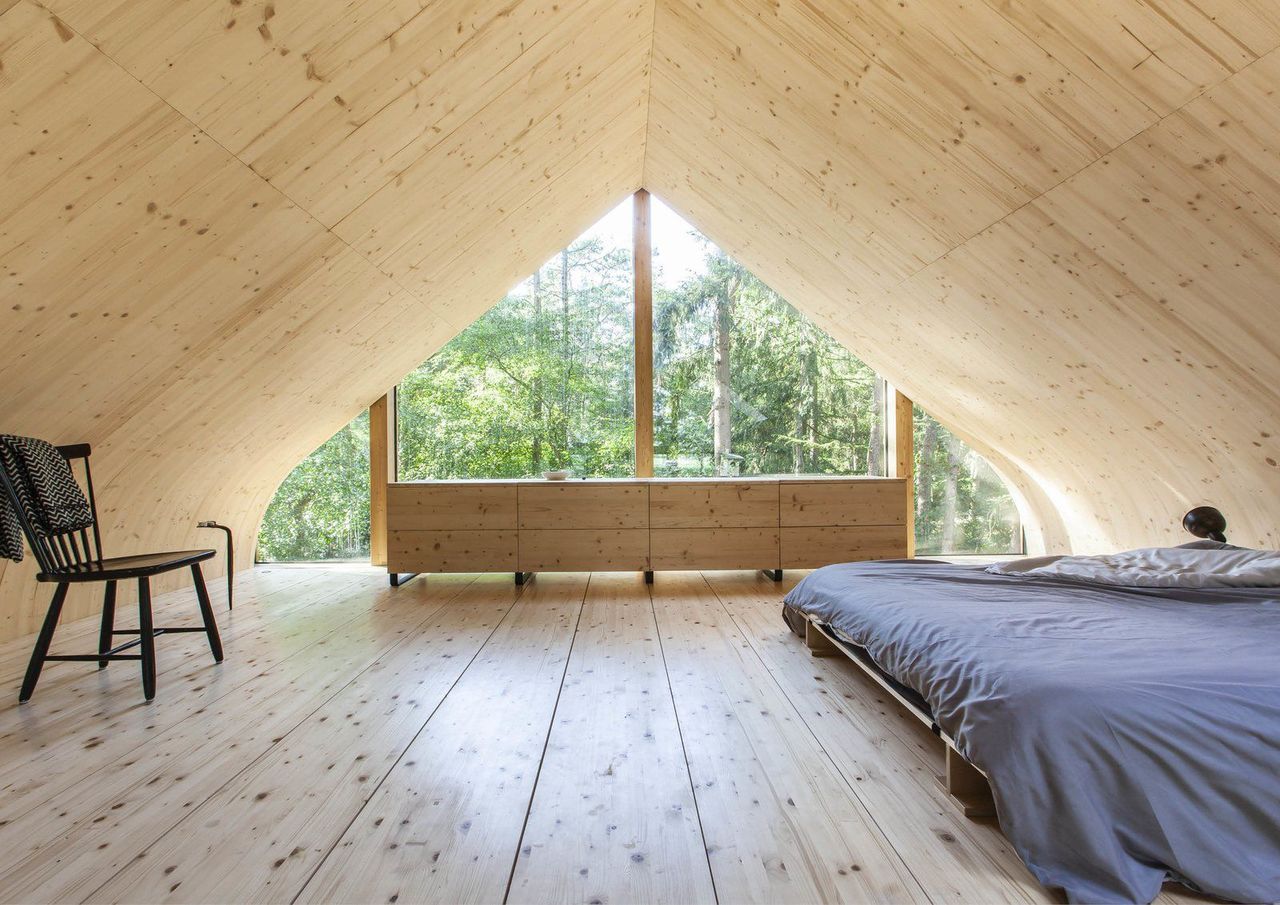 A pitched-roof bedroom enjoys glazed walls to the north and south.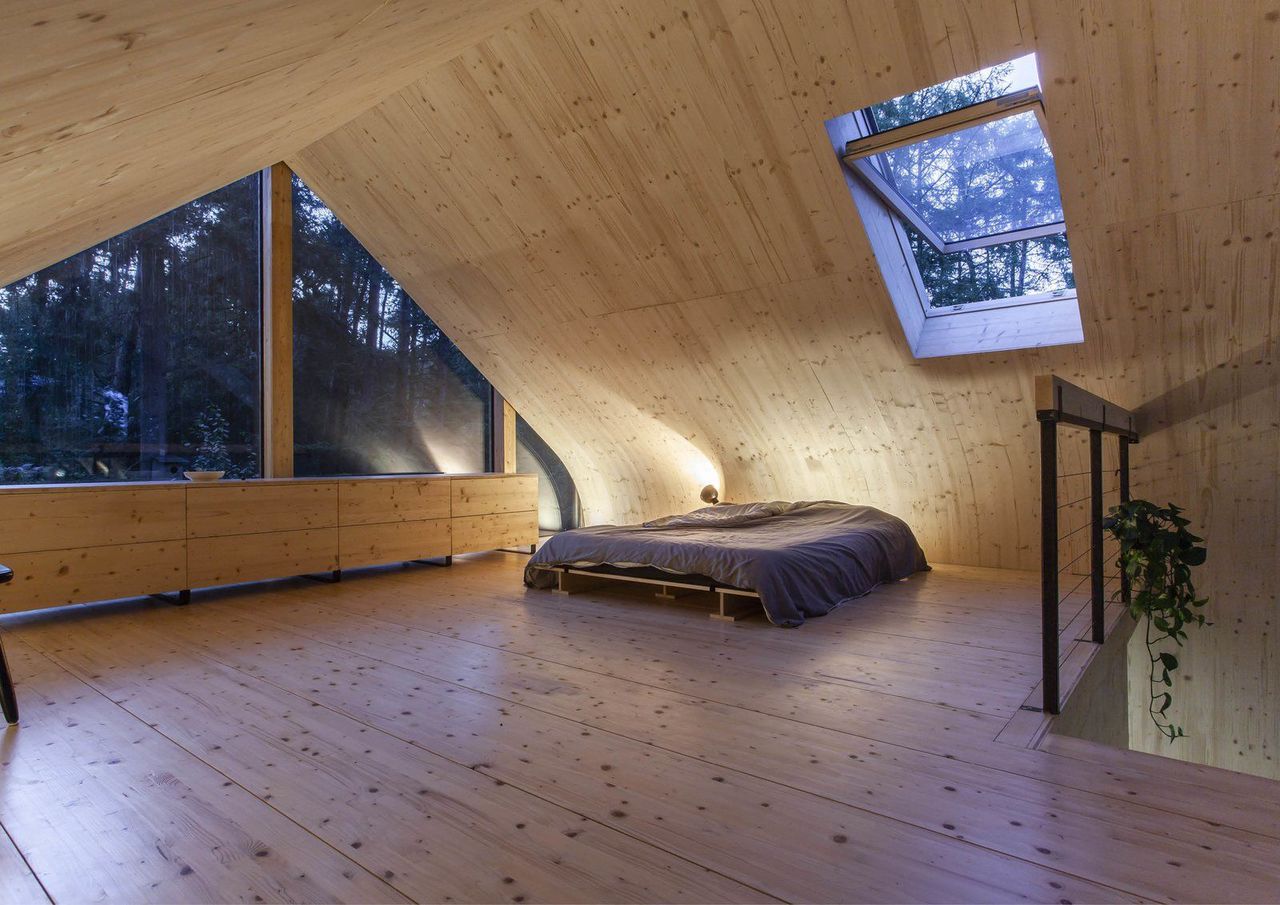 A skylight in the bedroom brings in daylight and offers a view of the stars.