A clean, organized closet is simply the best: It streamlines your morning routine, and all that extra space gives you an excuse to expand your wardrobe (or at least reimagine it with new combinations now that you can actually see everything clearly). If you want to make the most of your space, try some of these closet organization and storage ideas, including a video tutorial with easy-to-follow steps. We came up with 34 plus one video tutorial, so there's something for every style and budget. So ahead, learn how to organize any and all closets.


1 Start Fresh

Janelle Cohen, the expert organizer behind Straighten Up, provides an easy step-by-step tutorial for how to organize a closet of any size (hint: it starts with a clean and clear closet for a fresh slate). Watch her video for clever, detail-oriented tips along with big picture visual aids.


2 Keep Floors Clear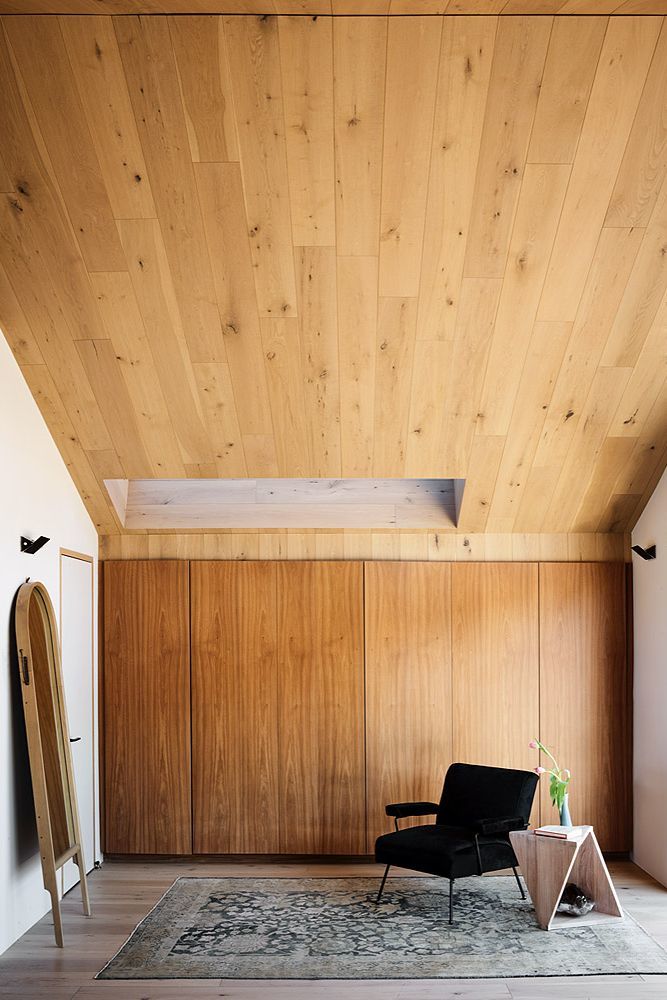 Exposed shelving isn't for everyone. If you're a minimalist, take note and keep the floors clear like Brigette Romanek Studio did in this California home dressing room for an elevated, clutter-free environment. An armchair in the corner adds some dimension, as does a leaning floor mirror.


3 Build an Island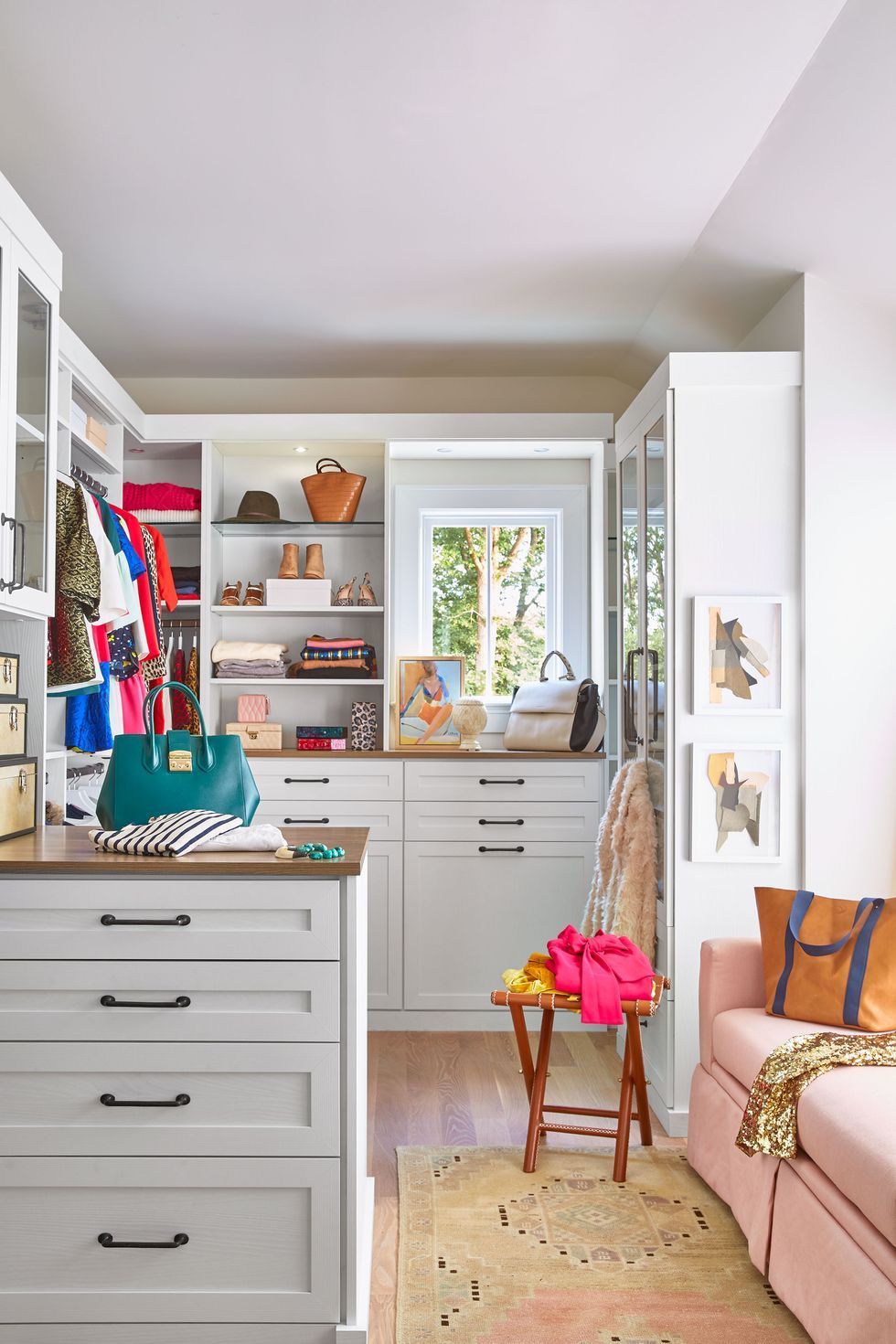 Why use an armchair when you have room for a sofa? Slide up a stool and colorful area rug to complete the look, and then make a mini gallery wall to polish things off. And a closet island/dresser? It's not just storage, it's motivation to fold and put away your clothes.


4 Install Bypass Doors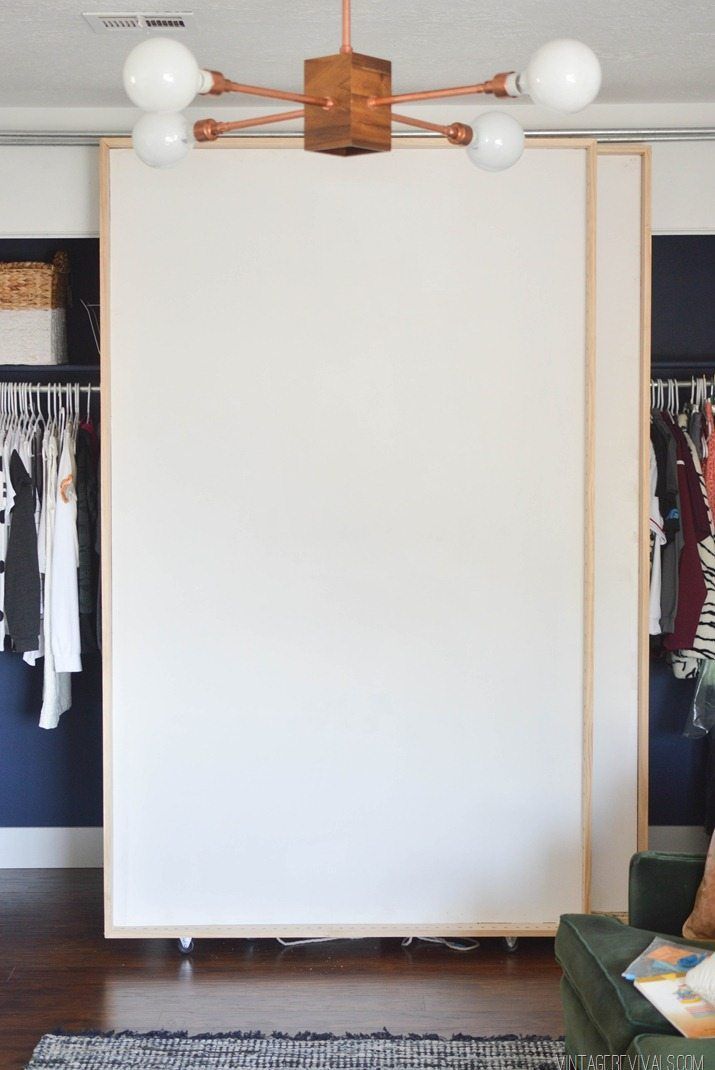 Never again will you have to walk from end to end in search of what you need. These bypass doors are a lifesaver and are easy to DIY. Get the full tutorial from Vintage Revivals.


5 Tuck It Away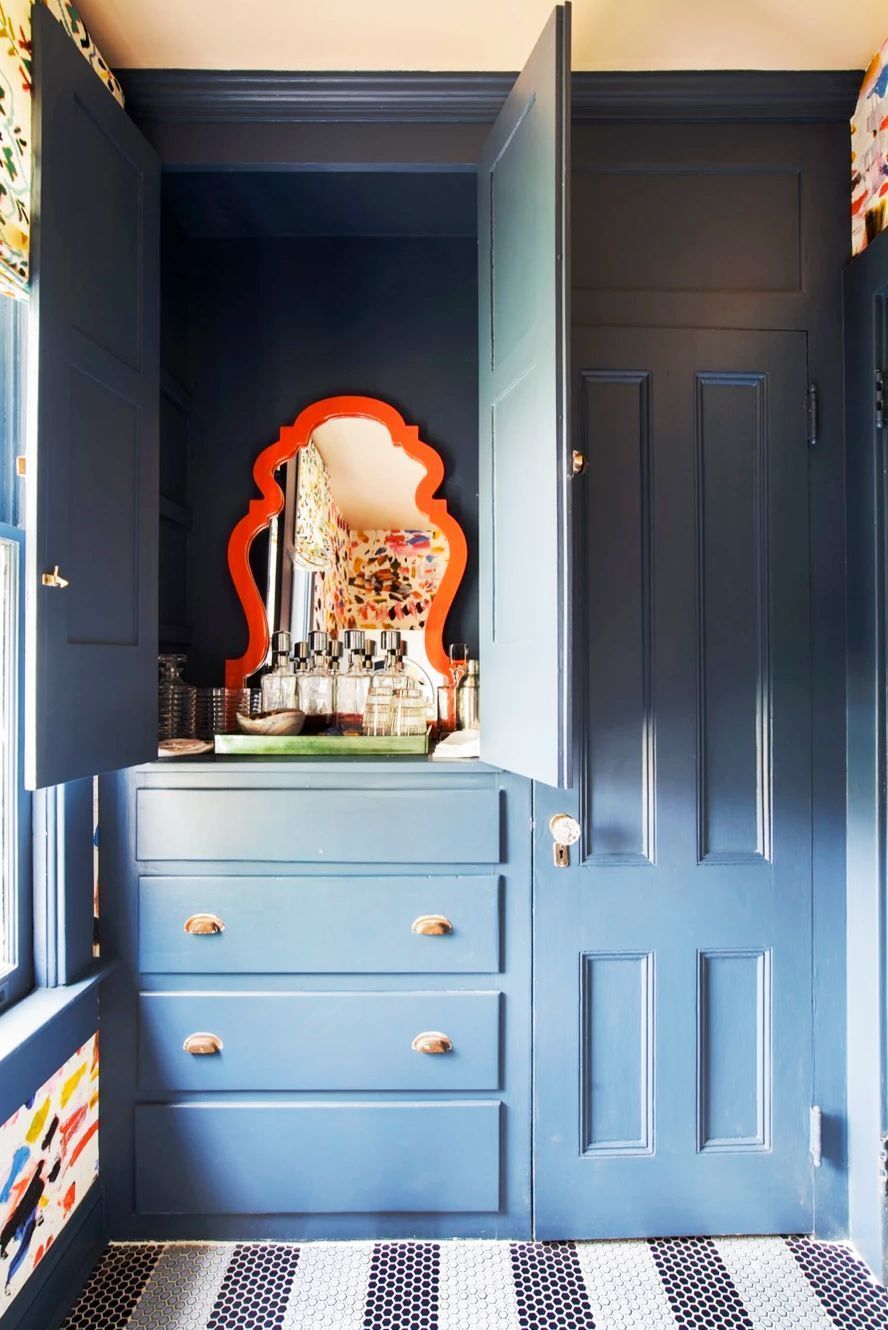 Tuck everything behind closed cabinet doors if the space is multipurpose. The hidden vanity in this Gail Davis–designed closet is a fun little surprise that also keeping you organized. The orange mirror picks up on the warmth of the curtains and wallpaper accents while the striped penny tile floor complements the navy paint.


6 Install a Wall Shelf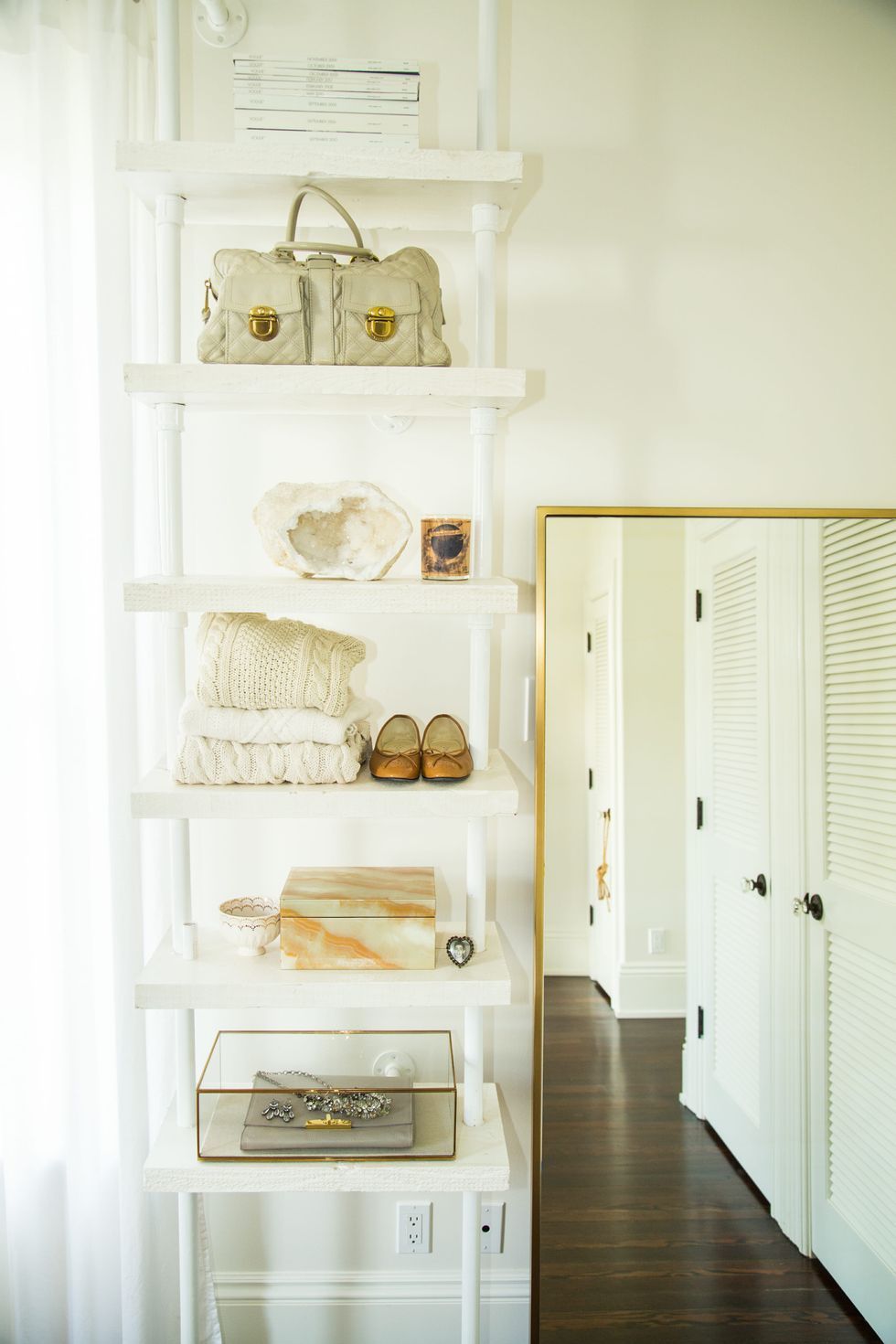 If you ran out of room in your closet, you can display your prettiest items in your bedroom to double as decor. Add a multi-level wall shelf to make an étagère. For this one, Leanne Ford made sure it didn't take up too much visual real estate by painting it white so it blends in with the wall. Psst... You can also make more of your wall space by using brackets as an extra place to hang things.


7 Keep It Behind Closed Doors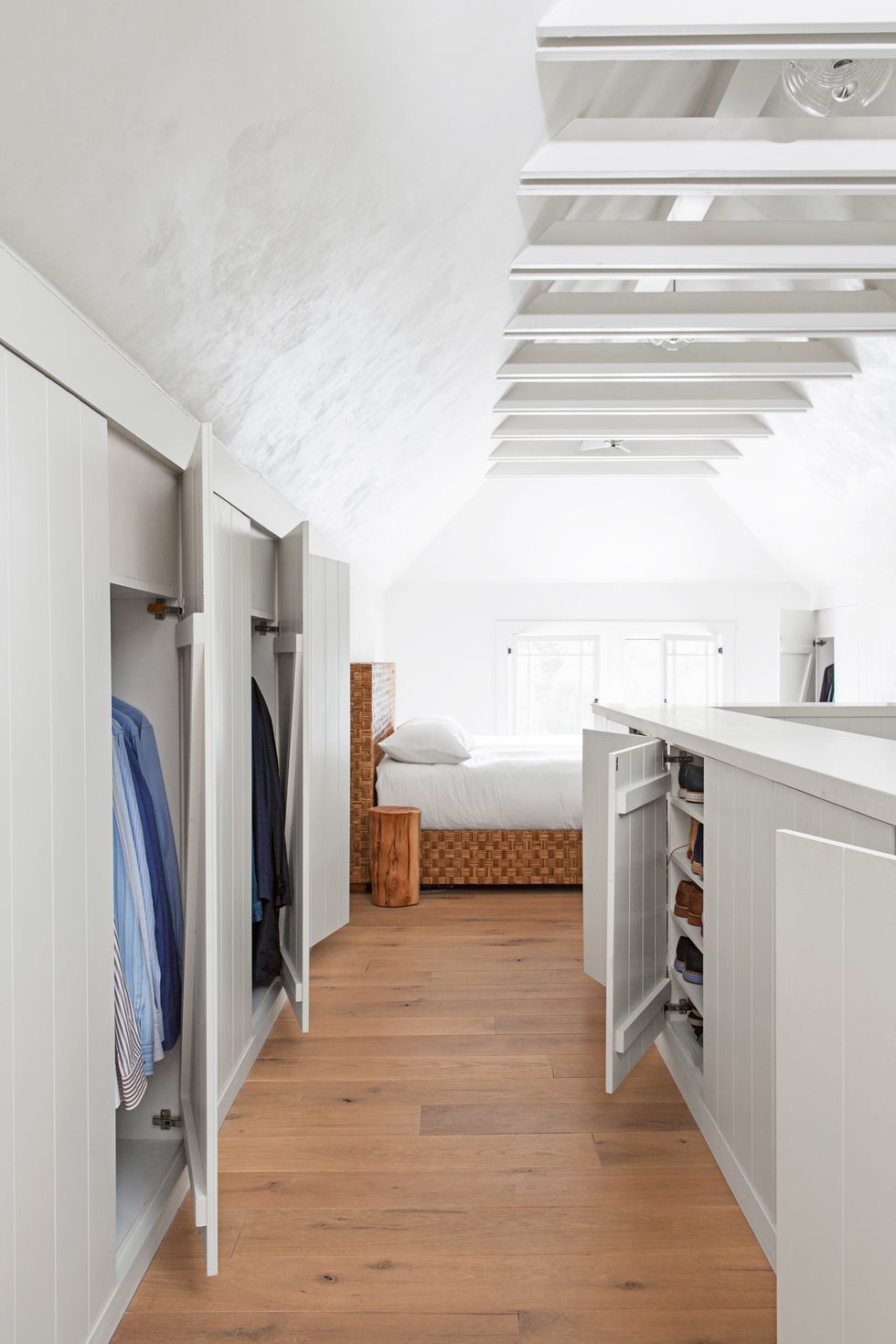 Keeping your wardrobe behind closed doors in the bedroom can make it feel and look a lot more organized. Bonus points for hidden doors that camouflage with the walls.


8 Utilize the Corners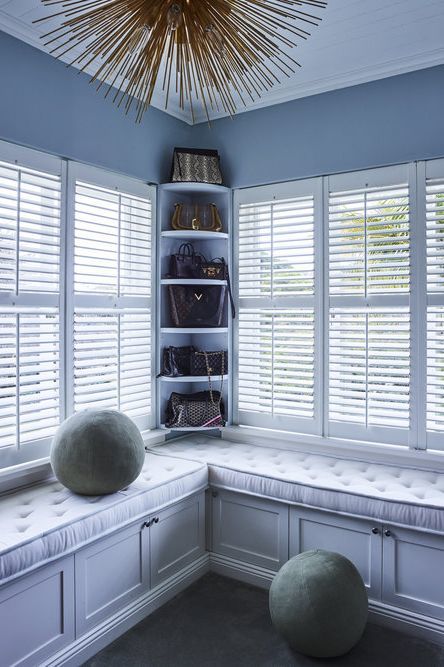 In this dream closet designed by Tamsin Johnson, the classic white shades balance the more glamorous elements of the space. And while the large windows let the natural light pour in (perfect for getting ready), that means there's less useable wall space, so every inch is precious. The built-in benches feature storage underneath and the custom corner shelves provide a home for bags.


9 Get Creative With Bulky Clothes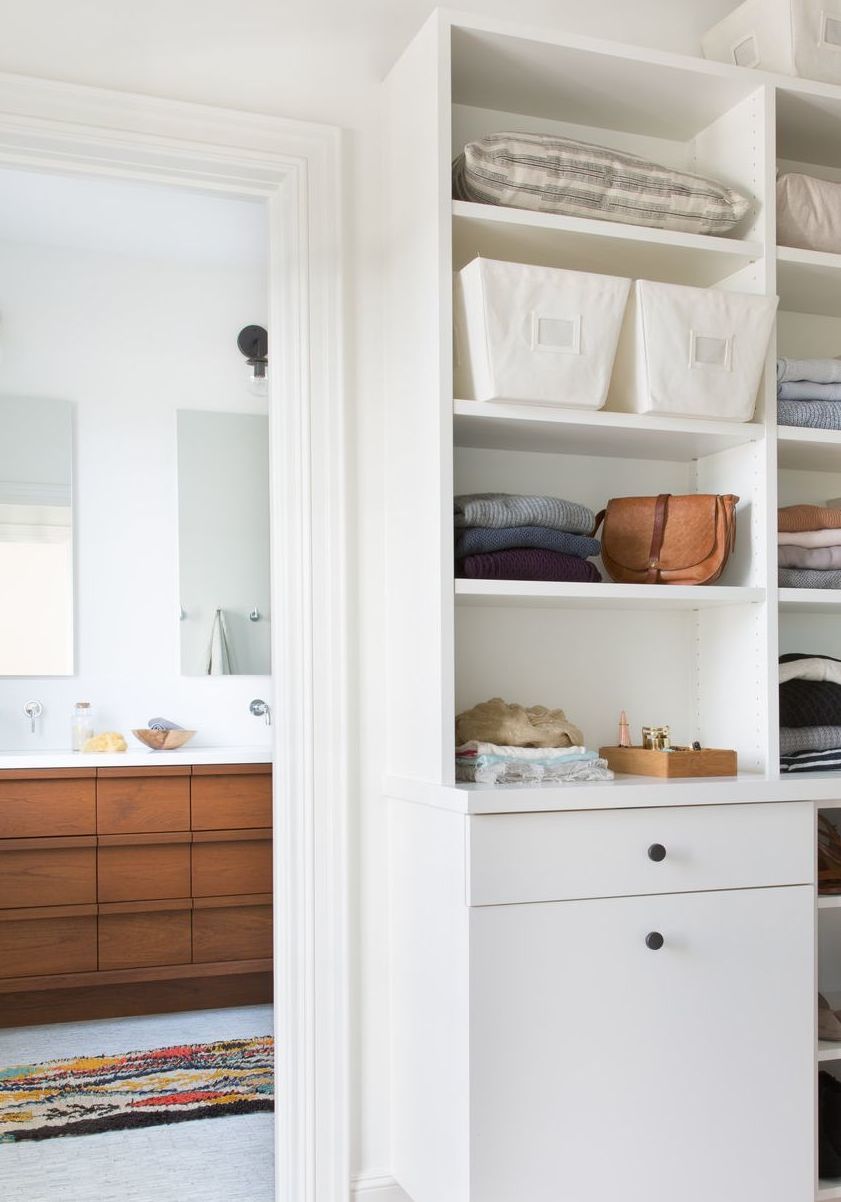 Even though shoe organizers are handy for your sneakers, they can also be used for bulky items like sweaters that you don't want to accidentally stretch out on a hanger (bye, saggy shoulders). Roll the sweaters before stowing them away.


10 Use Trays for Jewelry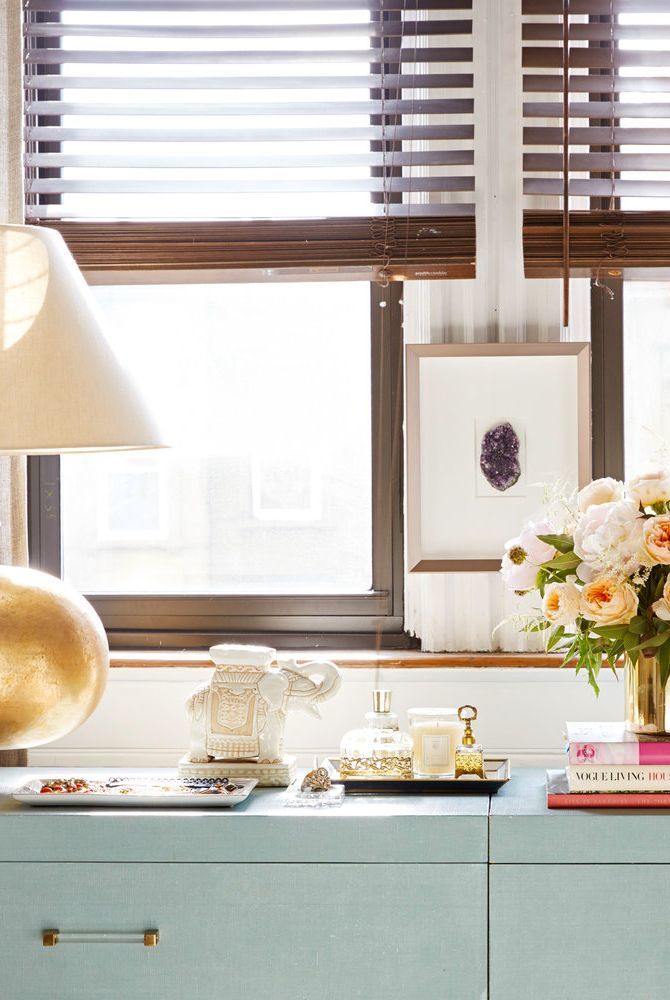 Put jewelry and fragrances on a tray atop the dresser and always leave room for flowers. We love the pop of color interior designer Danielle Colding chose here.


11 Store Small Items in a Vanity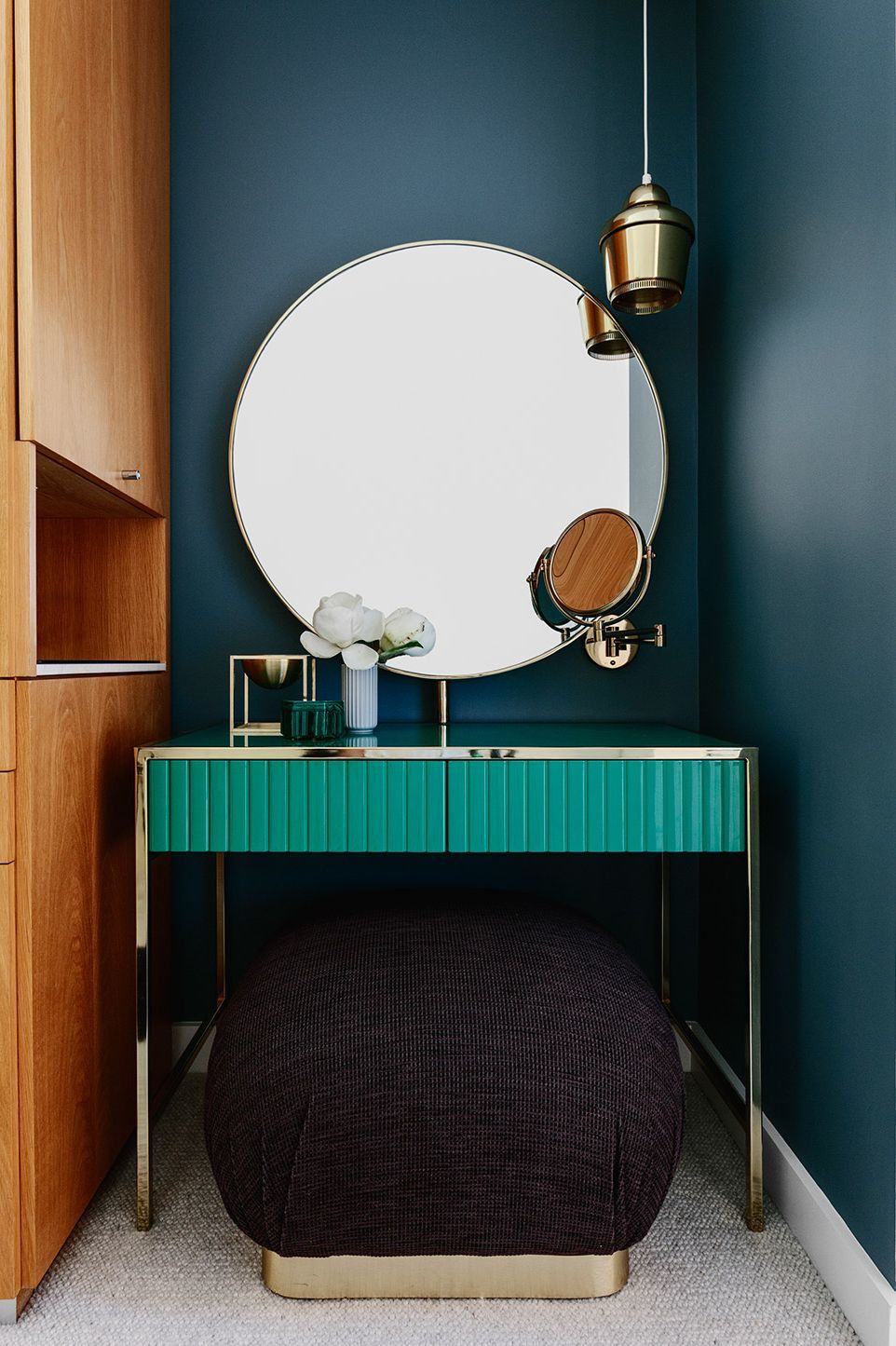 For smaller items such as jewelry, wallets, and accessories, use your vanity drawers. Extra points if you also have a drawer organizer.


12 Use Transitional Space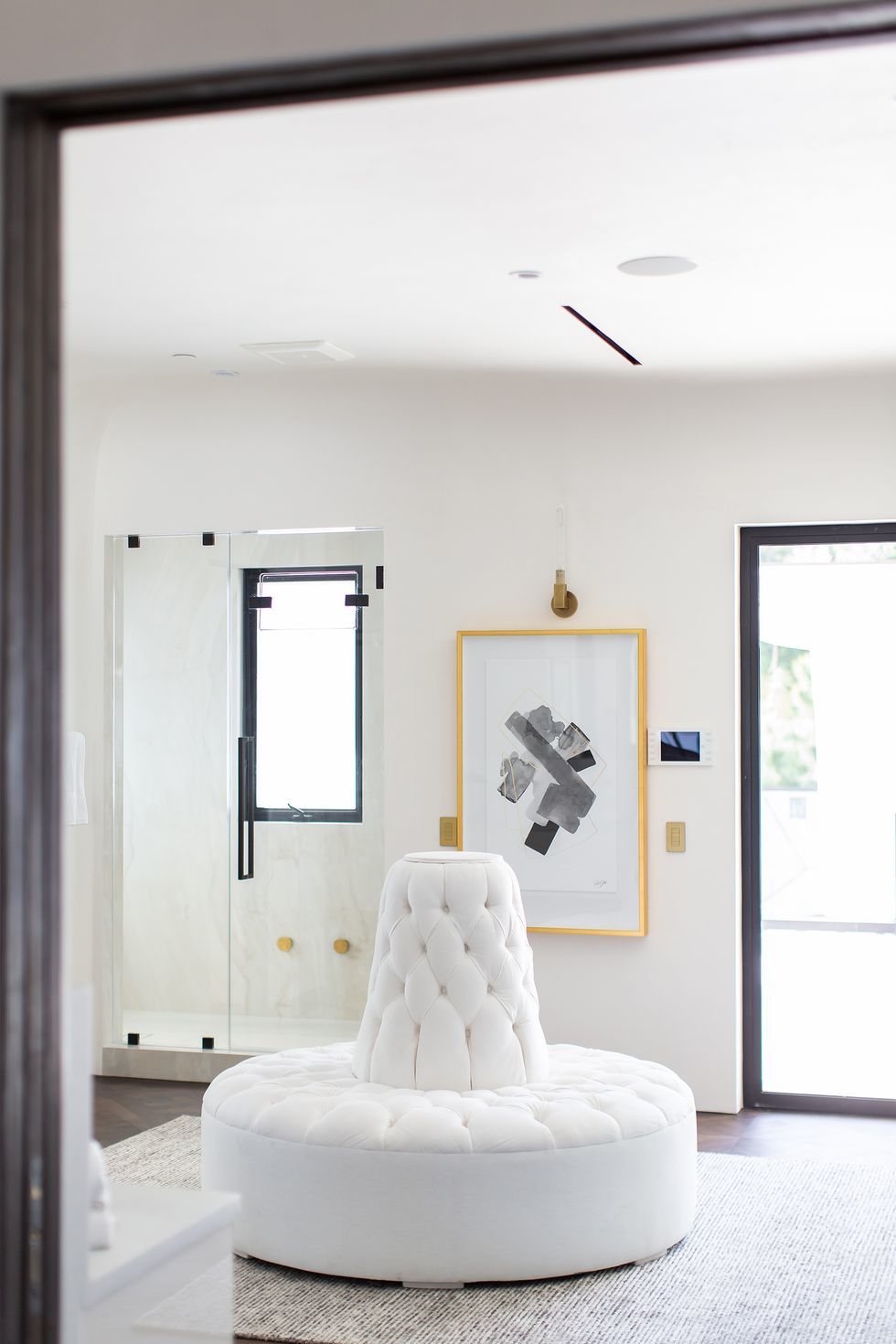 If your space opens right into the main bathroom, fill the awkward center area and turn it into something grand with a circular banquette. You'll dress and undress in a more organized (and luxurious) fashion. We love the crisp, clean white palette Breegan Jane chose here.