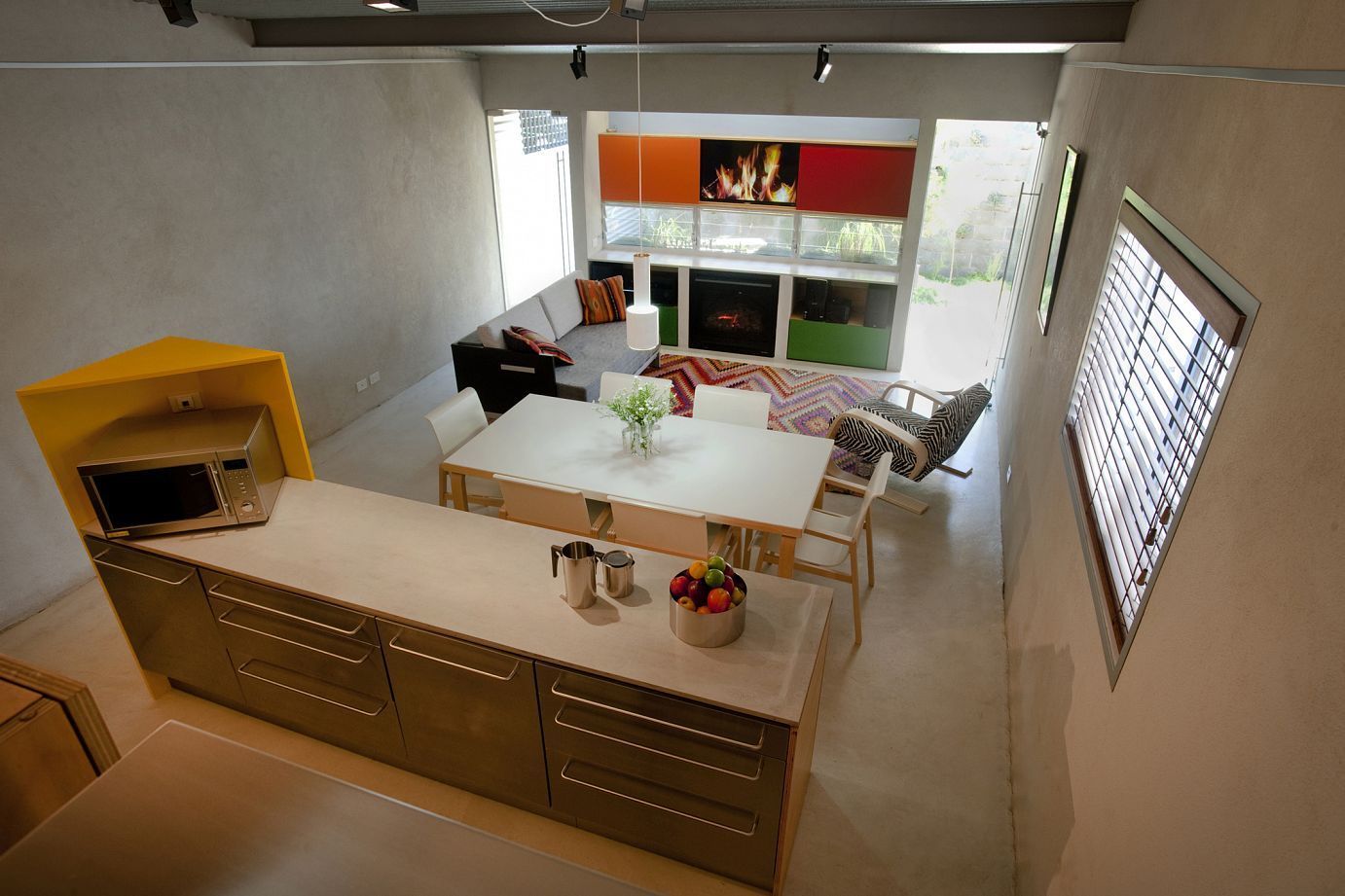 The low-cost renovation made use of a humble palette of materials including plywood, fibre cement and corrugated iron. But, even so, the home looks really stylish, glamorous even.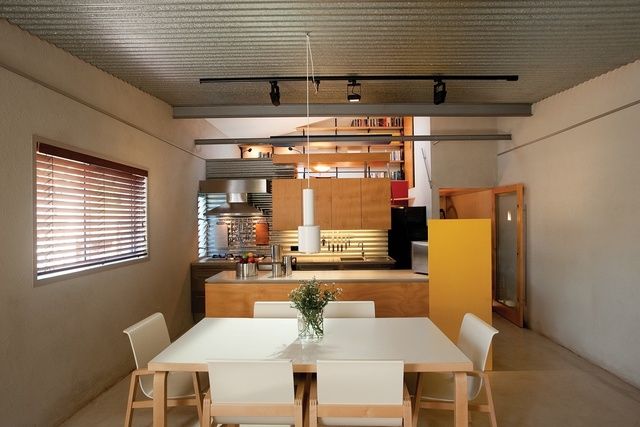 The architect was very clever when compartmentalizing the house, making the most of the available space. The bathroom, for example, has a false ceiling and this leaves enough space above for a mezzanine level.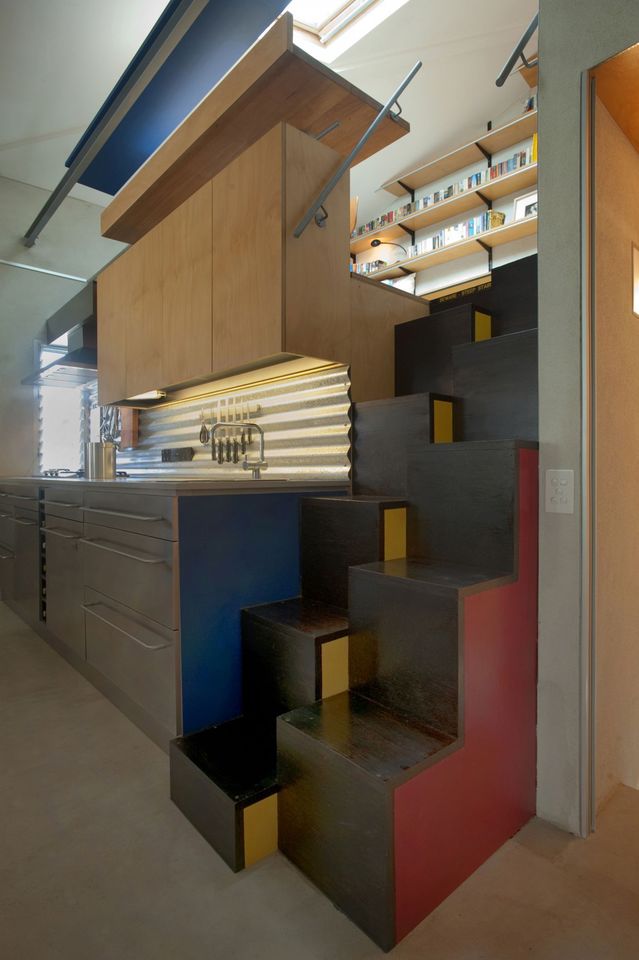 Climb the alternating tread stairs to the right of the kitchen and reach the mezzanine level. Up here, a loft bed shares the space with a simple desk and a series of open shelves. The combination is really attractive and this zone can thus serve as a sleeping area, home office or reading nook.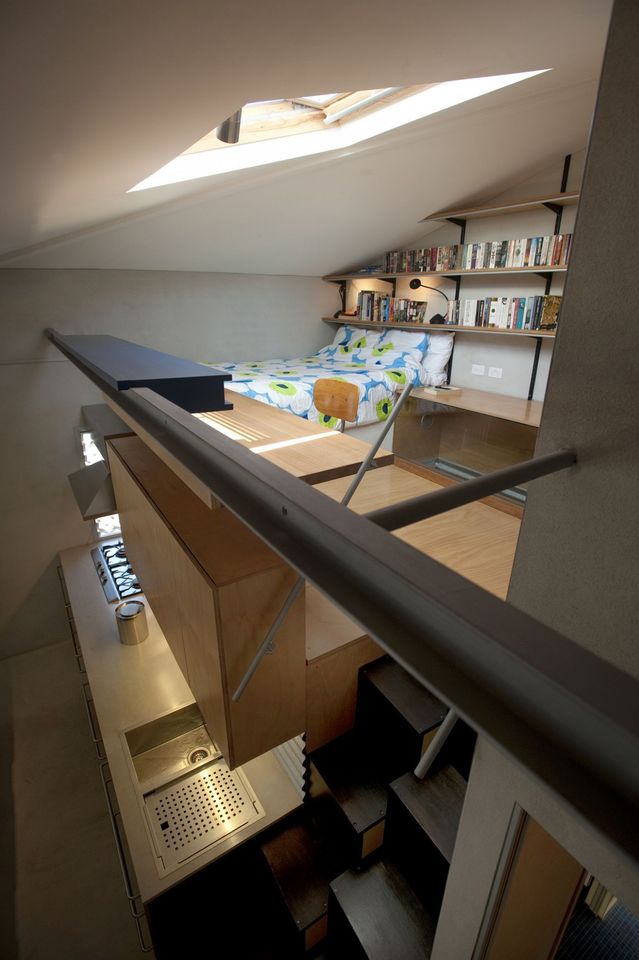 This this level didn't originally exist, there was no way for natural light to get up here so the architect came up with a simple solution: creating a skylight.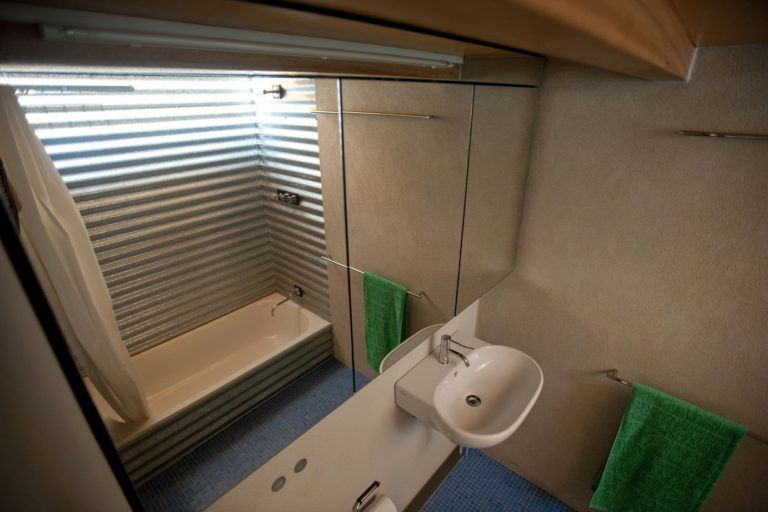 The bathroom and the service areas were relocated to the center of the house in order to improve the indoor-outdoor connection and to bring in more natural light.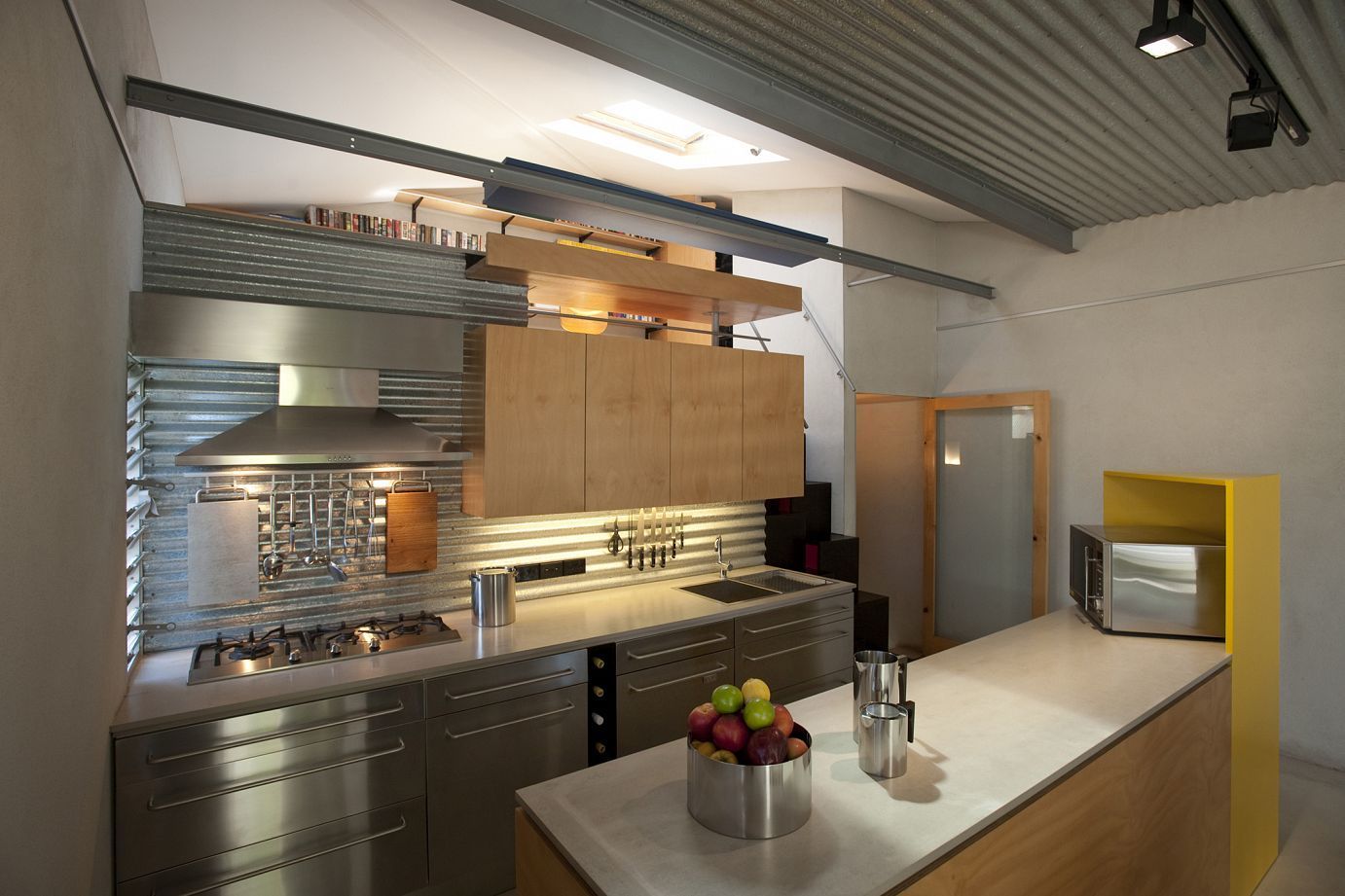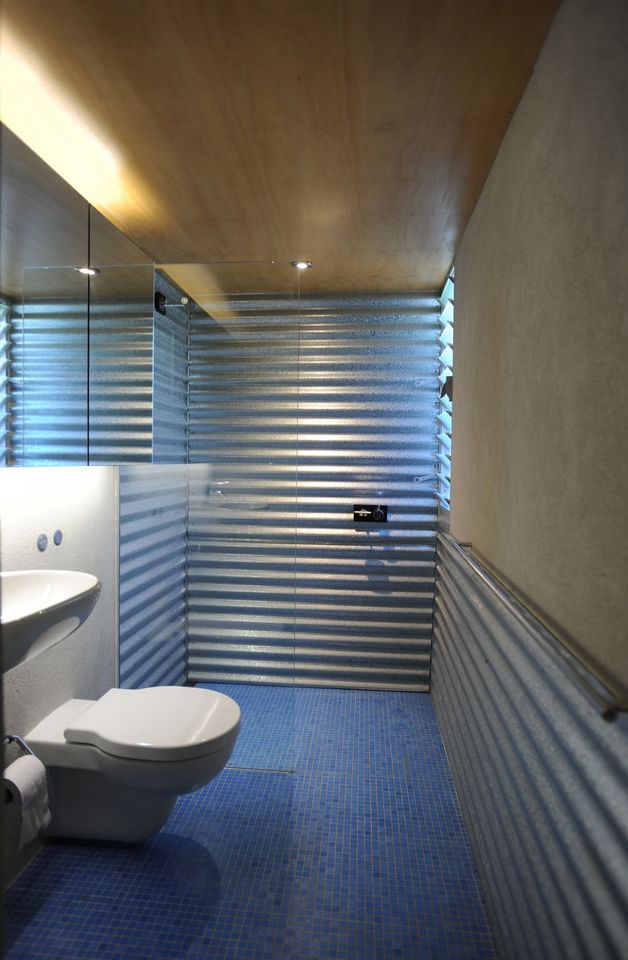 Corrugated metal sheets were used for both the interior and the exterior of the house. Outdoors, they were used to form a fence as well as to partially cover the exterior walls. Inside the house, you can see this material in the form of a kitchen backsplash and wall panels for the bathrooms. The ceiling is also covered with these sheets.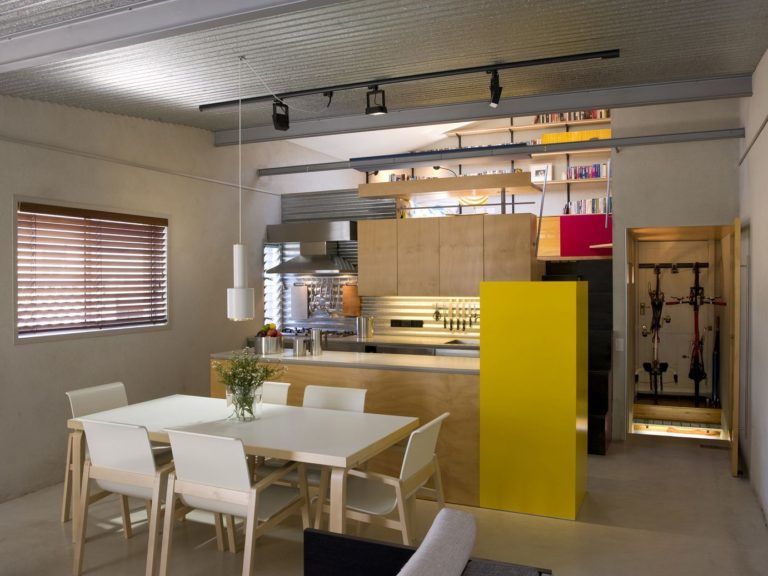 By combining such humble materials in such unexpected ways, the architect managed to give the house a totally special look. If you look at the kitchen, you'll see how clever the design is. You'll see the plywood in its natural form but also painted bright yellow to add a touch of color to the space.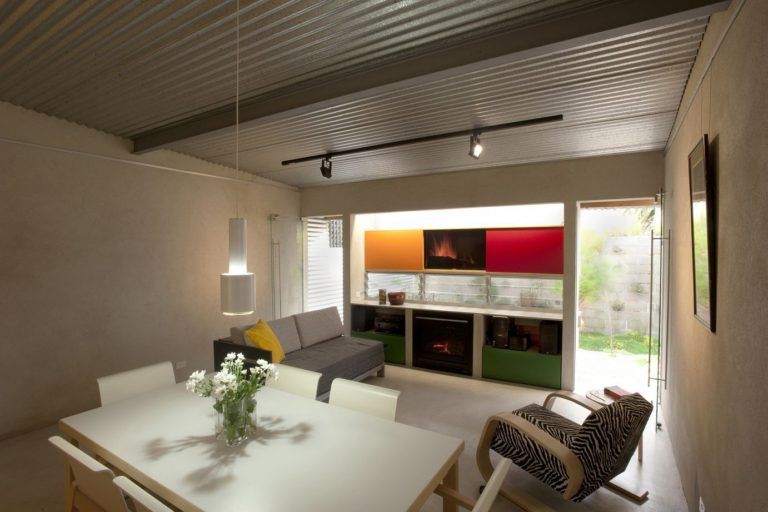 A simple but stylish dining table separates the kitchen from the lounge area. Geometric prints and patterns and bold colors give the area an energized vibe. A really interesting detail is the way the louvre windows were integrated into the design. The space below and above them was used for a fireplace, TV and storage.