It's more difficult, however, to find an apartment that has the whole package. Still, there are plenty of great examples. We just found this wonderful private residence located in Vancouver, Canada.

The residence is located in the Fairmont Pacific Rim, an upscale hotel and condominium building found in downtown Vancouver. This place has really impressed us and it's not all due to the views. The interior design is definitely something to remember.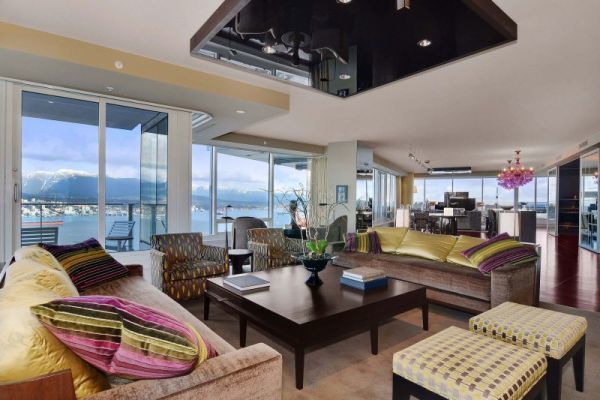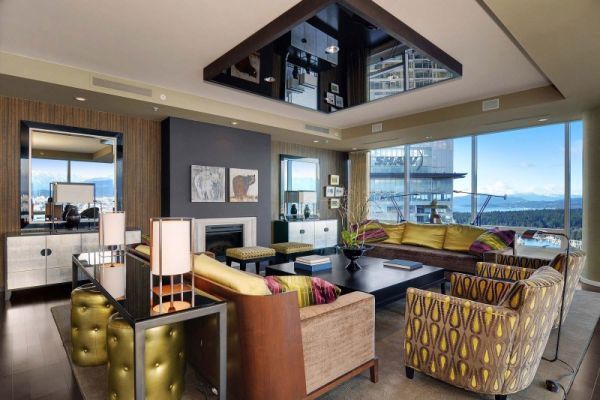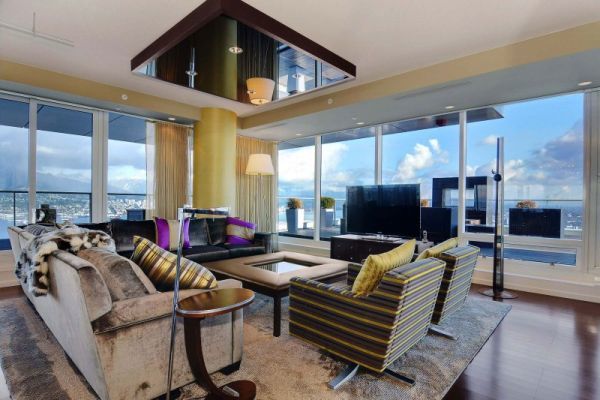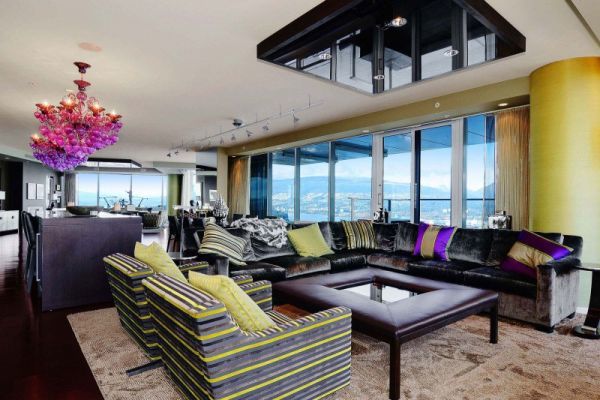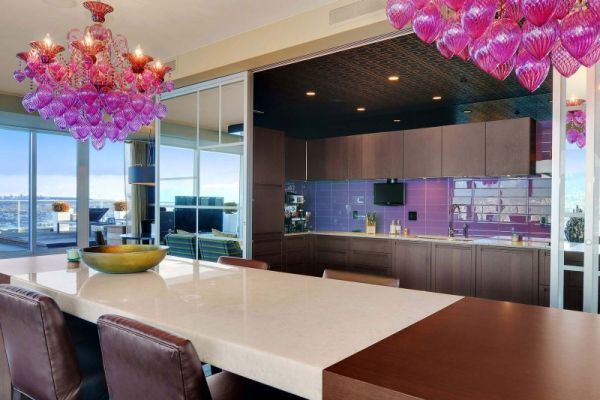 The décor is modern with a touch of glamour and the element that connects all the spaces is pattern. There's a very nice geometry in this space and there is a pattern that seems to repeat itself in almost all the rooms, although in slightly different versions.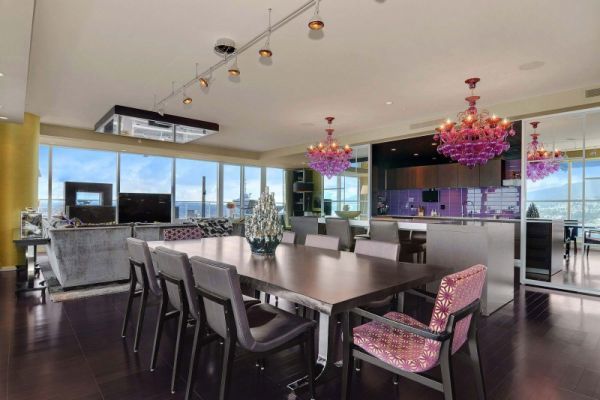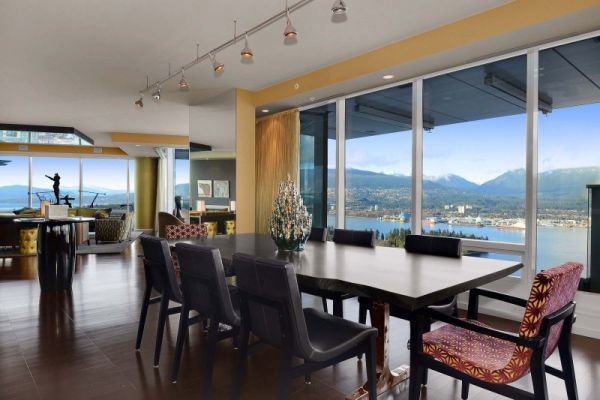 Notice the ceiling in the kitchen and the simple yet intricate pattern. A similar version is found in the bedrooms and bathrooms. The master bedroom is spacious and features a beautiful accent wall and a huge window with marvelous views.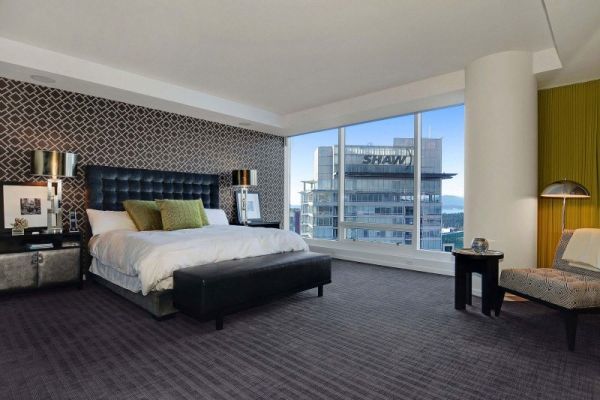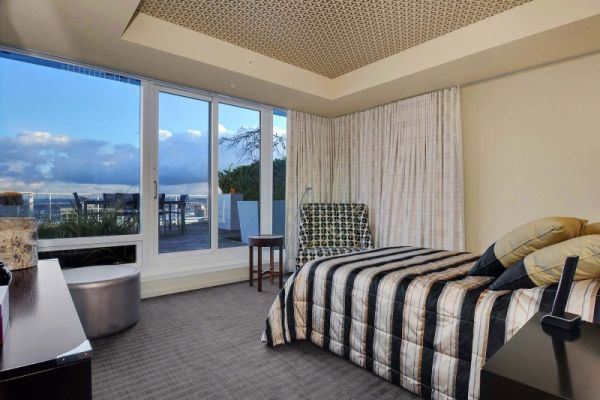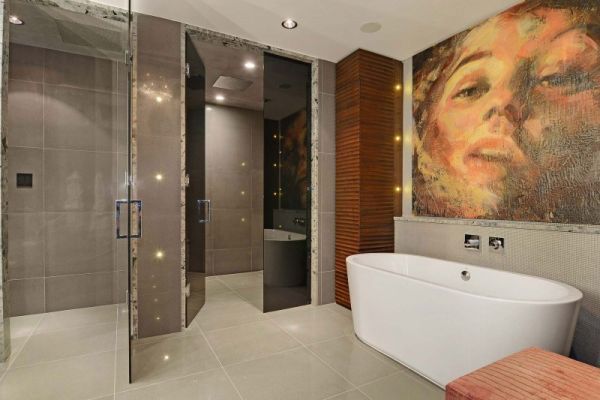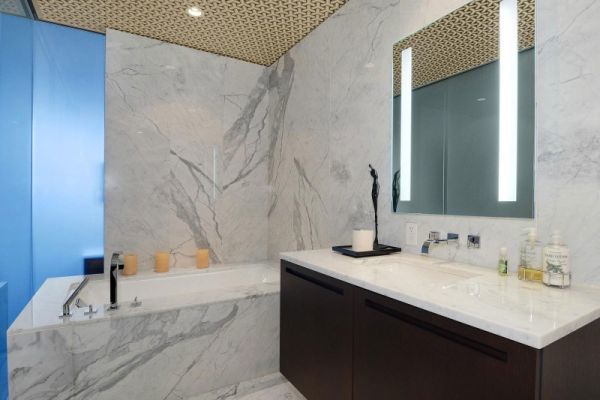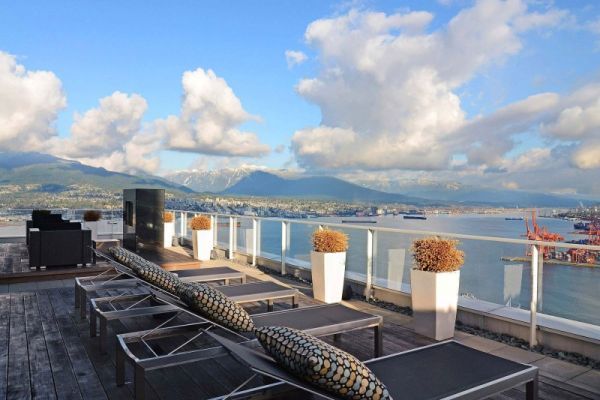 The dining area is also set next to a large window with panoramic views and this feature has been exploited throughout the home. The terrace is, of course, a stunning space from where the views over the Burrard Inlet are the most amazing.