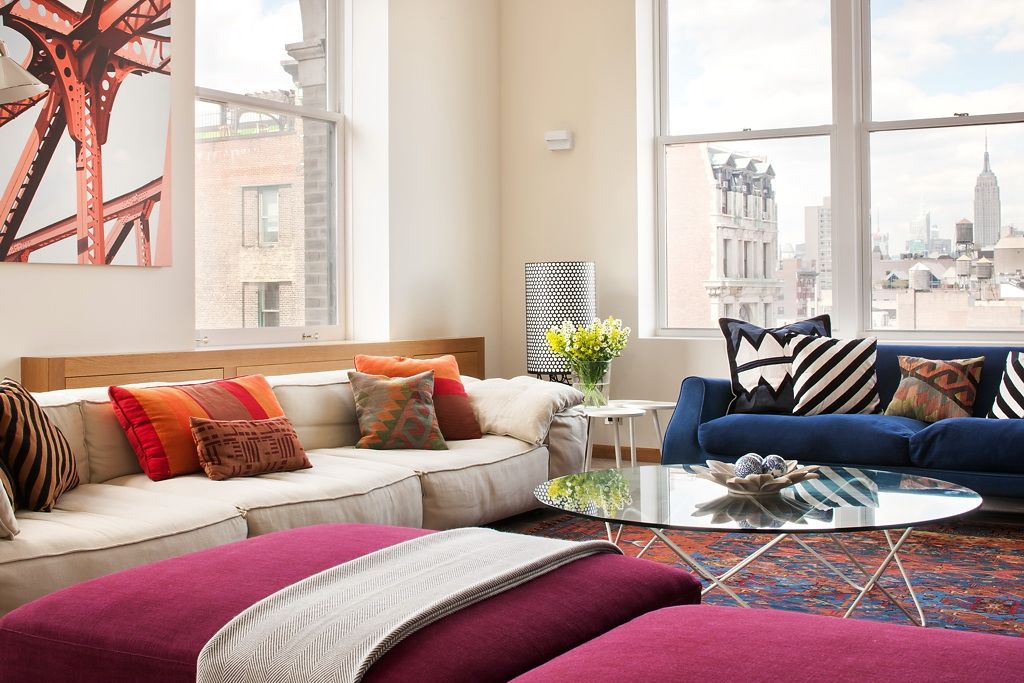 The loft was designed by a team from Casamanara who tried to apply their company's philosophy as much as possible. Their motto is balance and they always try to mix old and new, to use their best references from the past and to adapt them to the present but not without experimenting a little bit.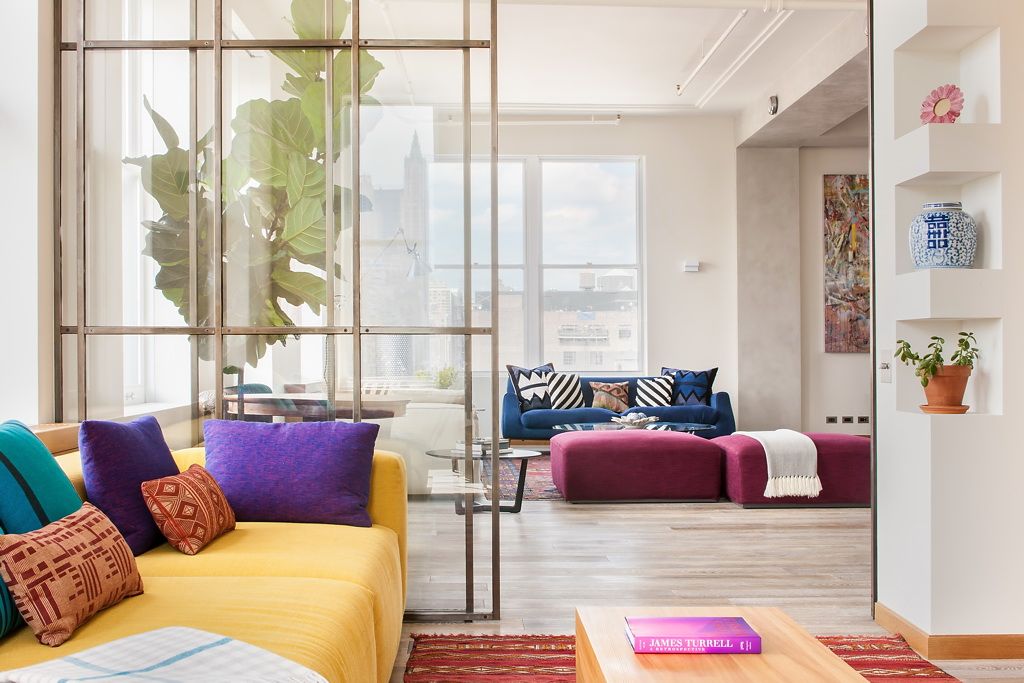 The space is bright and full of energy. The design is creative and dynamic. Large windows let sunlight in and this gives the rooms a fresh vibe. The social area is welcoming and comfortable, featuring a modular and casual sofa from Living Divani, and upholstered ottomans combined with a a patterned area rug and a glass top coffee table.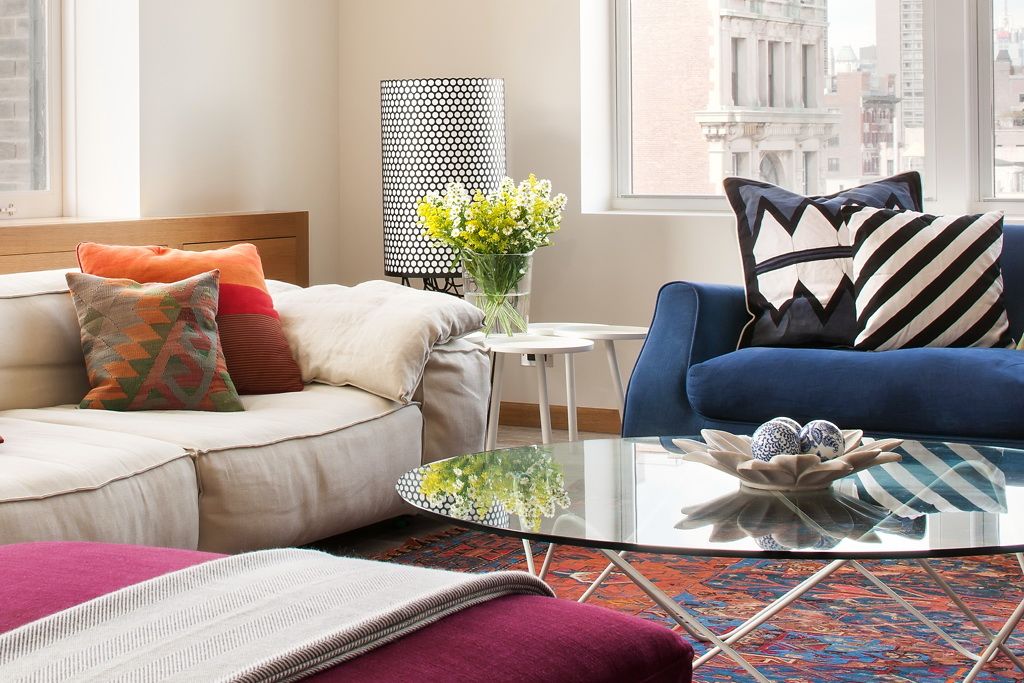 A cylindrical floor lamp made of perforated metal sits in the corner, between two sofas decorated with patterned pillows in contrasting colors. A blend of warm and cool colors gives this area a really pleasant feel.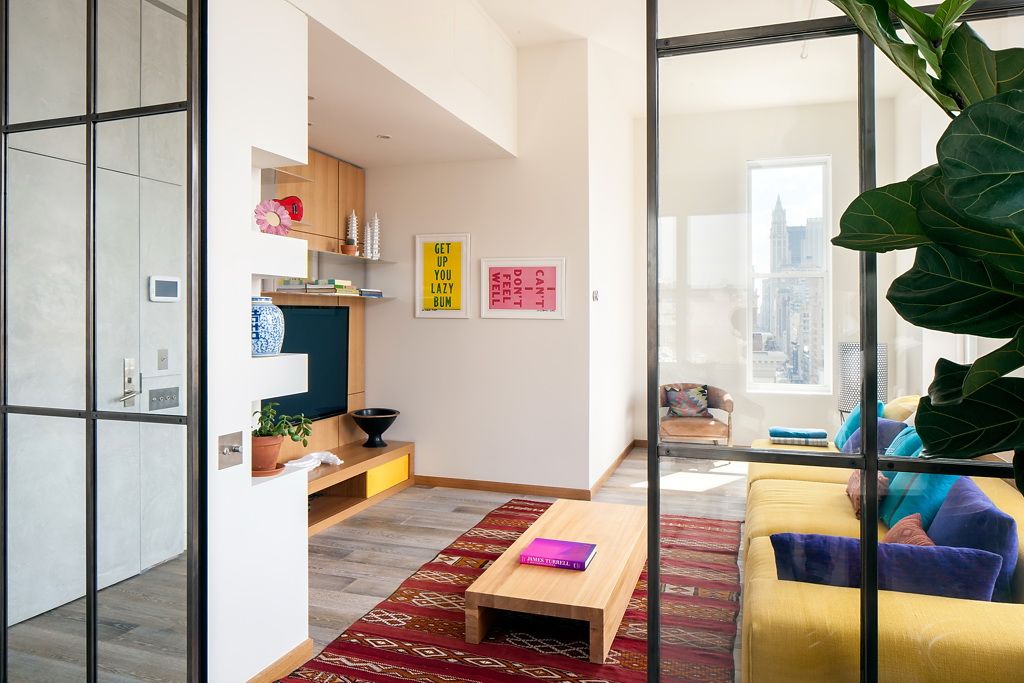 There are actually two distinct living spaces, one of them being organized in front of the TV. Both areas are inviting and use textured and patterned rugs to stand out.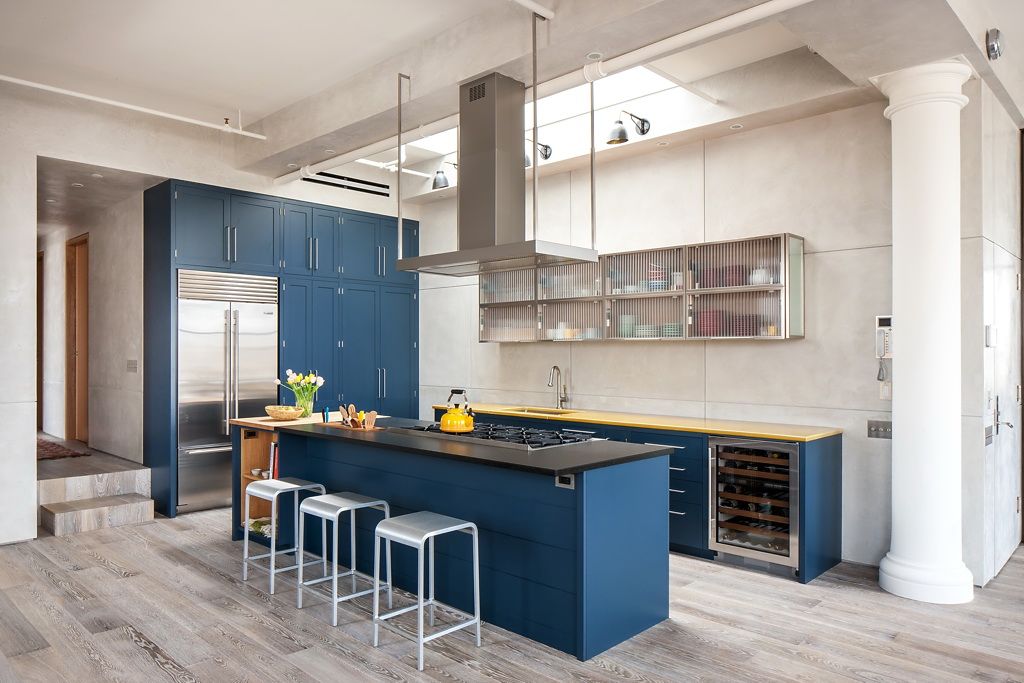 The kitchen faces the dining area. It has a pronounced industrial look highlighted by elements such as the metal and glass wall-mounted cabinetry and the stainless steel appliances. The light fixtures also share the same characteristics.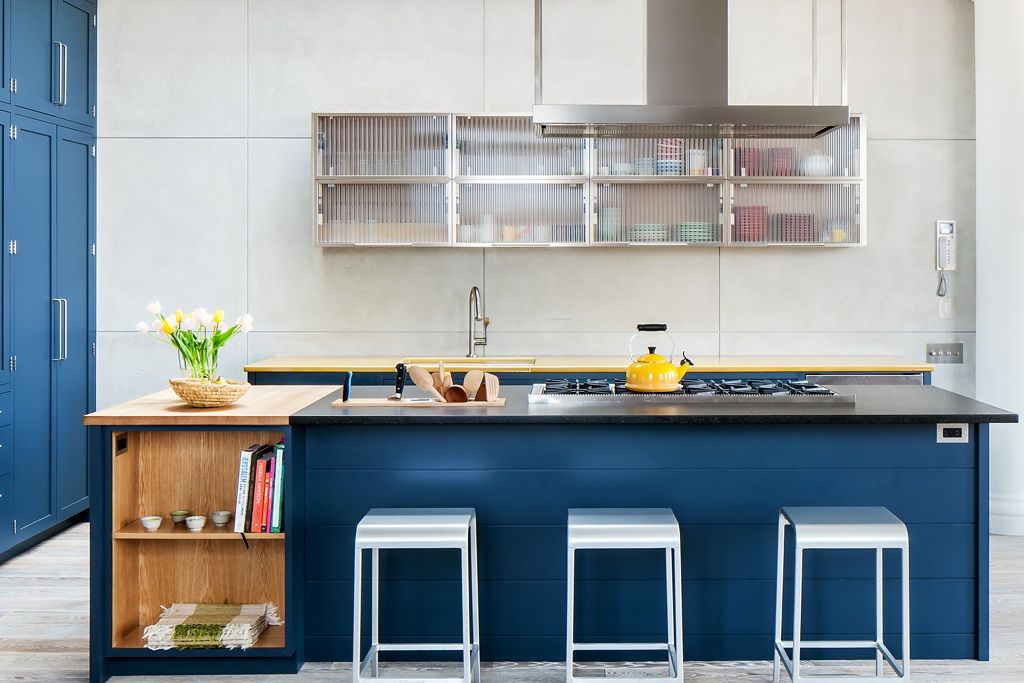 The rest of the furniture is made of oak wood and painted blue, a color that sets a calming ambiance.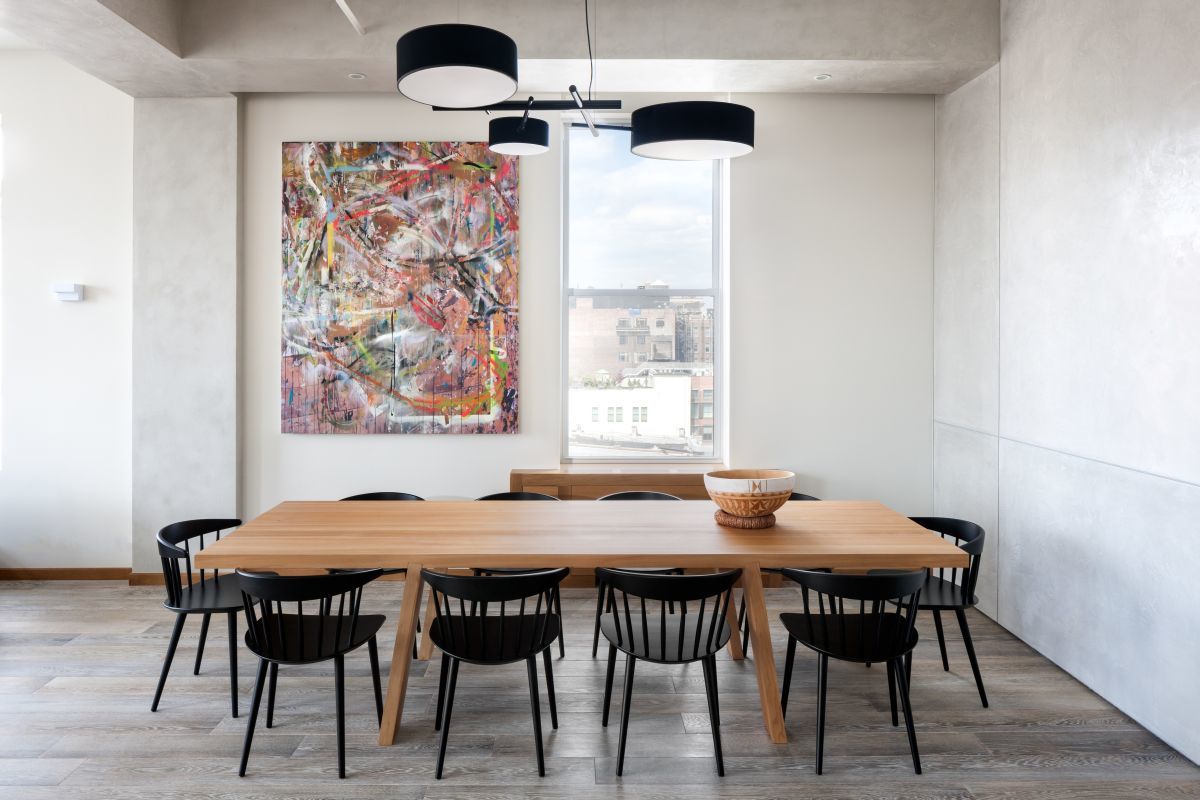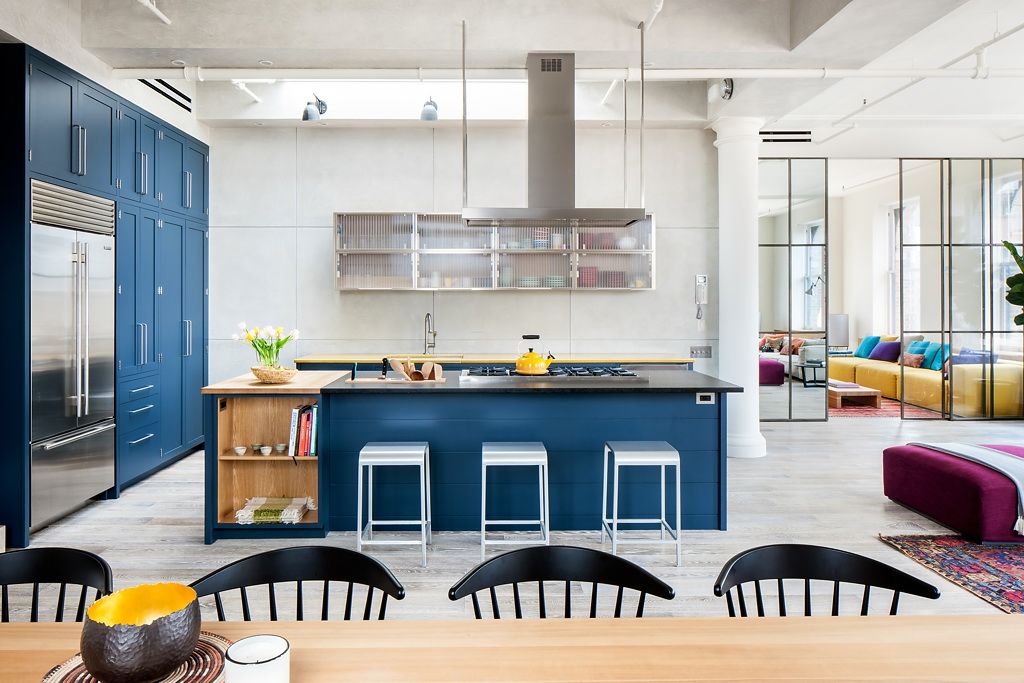 The dining area is simple and harmonious. A Minimo table made of natural solid wood adds a little bit of Asian character to the space with its simple shape and clean lines.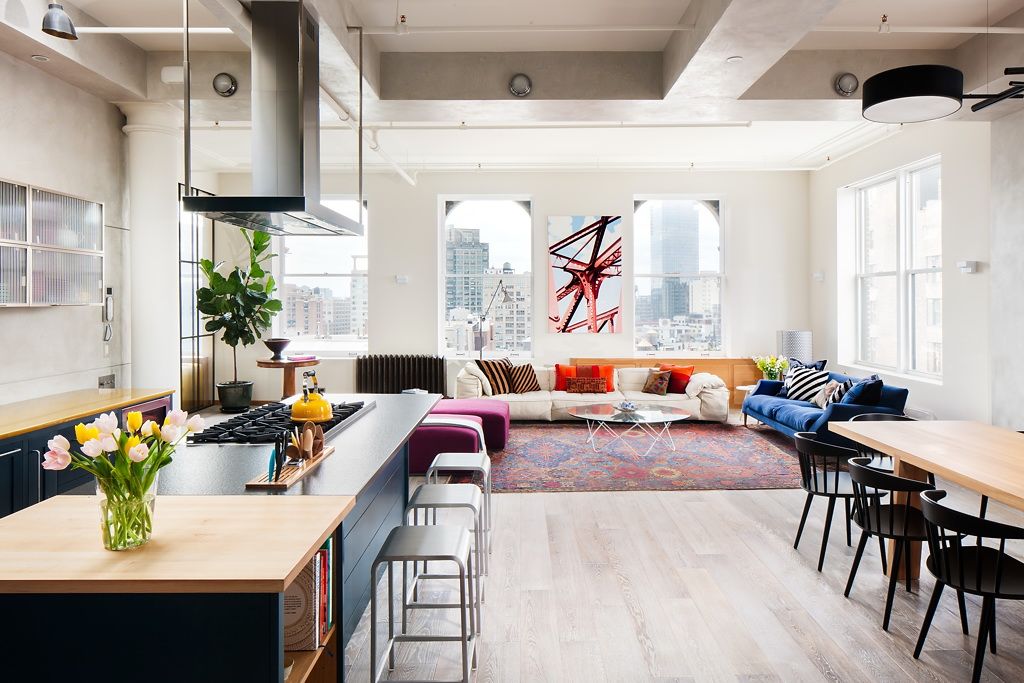 Abstract paintings contrast with the architectural images offered by the large windows. The concrete walls maintain a balanced look throughout and allow certain décor elements to stand out.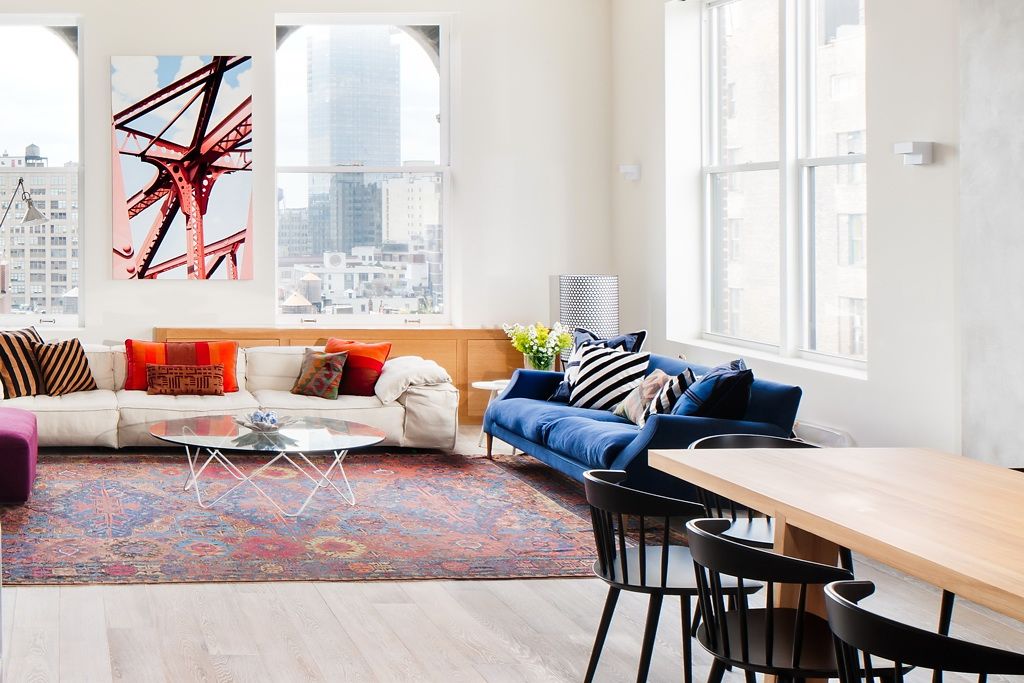 The bathroom is small and blends grey ceramic tiles and wooden furniture. The tub/shower has a transparent glass enclosure that allows it to stay airy and open. The lighting is really nice, playing with the texture of the walls and washbasin.